As a mountain bride or a mountain groom you understand the call of the wild and the beauty of nature but if you want to travel for your honeymoon we have five amazing natural honeymoon getaways for the nature lover in you. These honeymoon destinations are perfect for the outdoor enthusiast who still wants a taste of luxury and relaxation on their honeymoon.
(Note: these reviews are from an original article posted on Forbes)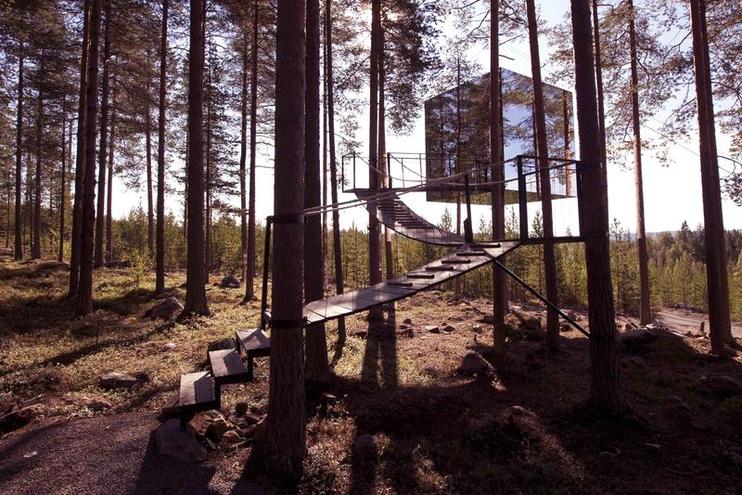 Honeymoon Destination 1: Treehotel in Sweden
Inspired by the Swedish documentary The Tree Lover, about three city men who rediscover their roots by building a tree house, the Treehotel offers a witty, modern Scandinavian take on the classic forest retreat. The owners hired some of the region's top architects to envision six sleek, comfortable rooms (with basic bathooms) that could be anchored to the trunks 13 to 20 feet above the ground. One, called the Bird's Nest, has a twig-like facade meant to blend in with its environment, while the UFO was designed to be something completely out of place. The Mirror Cube measures 13 by 13 by 13 feet, whose walls, of course, are one-way allowing the guests inside a forest panorama.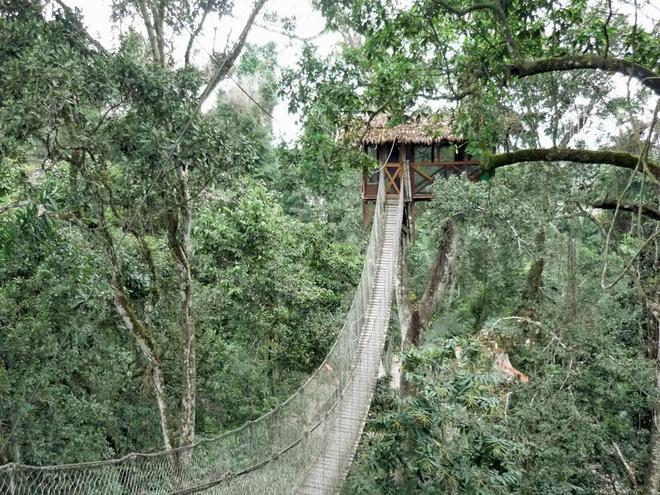 Honeymoon Destination 2: Inkaterra
Any of the cabana tents at this rain forest camp, not to mention the Relais & Ch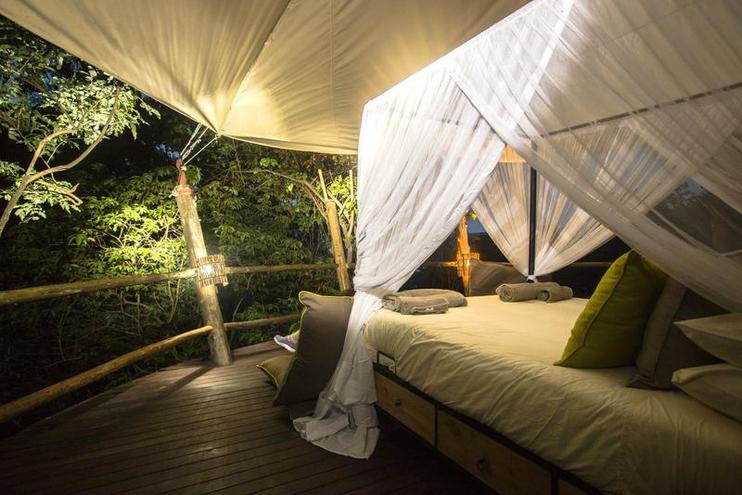 Honeymoon Destination 3: Rubondo Island Camp in Tanzania
This month, the luxury safari operator Asilia is opening its Treehouse on Rubondo Island, a dreamy "sleepout" overlooking Lake Victoria on Africa's largest island national park. An easy walk from the camp's private beach, the Treehouse is a circular platform that's partially protected by a canvas canopy as it stretches out from a lichen-covered rock face amid hanging vines and wild fig trees. High enough to be protected from the roaming elephants and hippos that may do their nocturnal amble beneath, the open platform has a double bed and full hot and cold plumbing, including a large copper bathtub.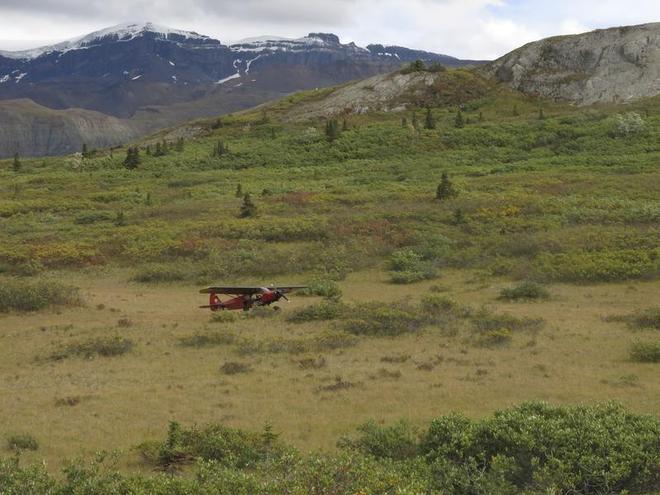 Honeymoon Destination 4: Ultima Thule in Alaska
The name means, roughly, "the place that's beyond remote." That about sums up the appeal here. This six-cabin lodge is built deep within the Wrangell mountain range, on land where no one has set foot before--owner Paul Claus's family were the first white settlers in the area, and the native people believed this particular patch of land was haunted. For obvious reasons, the cabins are proper four-walled domiciles, with antique oil-drip stoves, bearskin rugs and hot showers, but their front porches overlook magnificent landscapes, and each day's adventure involves taking a Piper Super Cub plane to beyond-remote mountain peaks, tundras, glaciers and wildflower-filled fields.​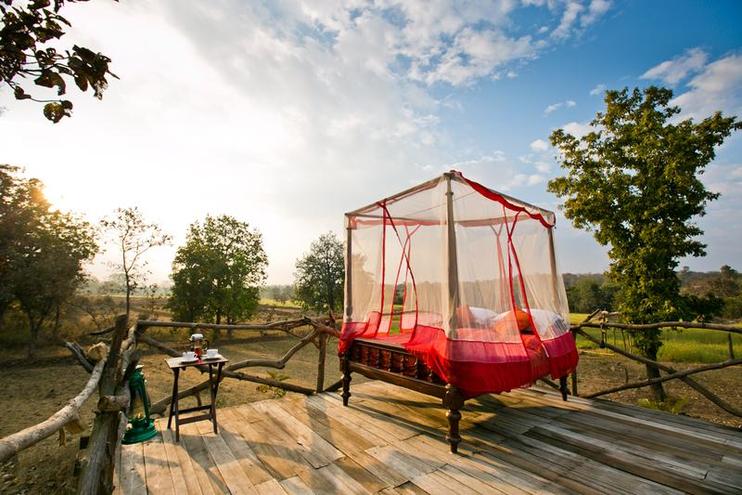 Honeymoon Destination 5: Jamtara Wilderness Camp in India
Opening this fall, the three star beds at the high-luxe, highly sustainable operator Encounters Asia's Jamtara camp outside Pench National Park, will be the first of their kind in India. Surrounded by high arjuna trees, the new, simple platforms have beds draped in Indian silks, very basic bathroom amenities, lanterns, binoculars for stargazing and wildlife spotting, and caf