Thinking about a winter wedding in Banff, or anywhere in the beautiful, vast Rocky mountains? We couldn't agree with your idea more! There is something magical and incredible about winter weddings in Banff and the mountains. In fact, we've rounded up our favourite winter wedding photos to give you some amazing winter wedding inspiration today along with our top five reasons why winter weddings are incredible.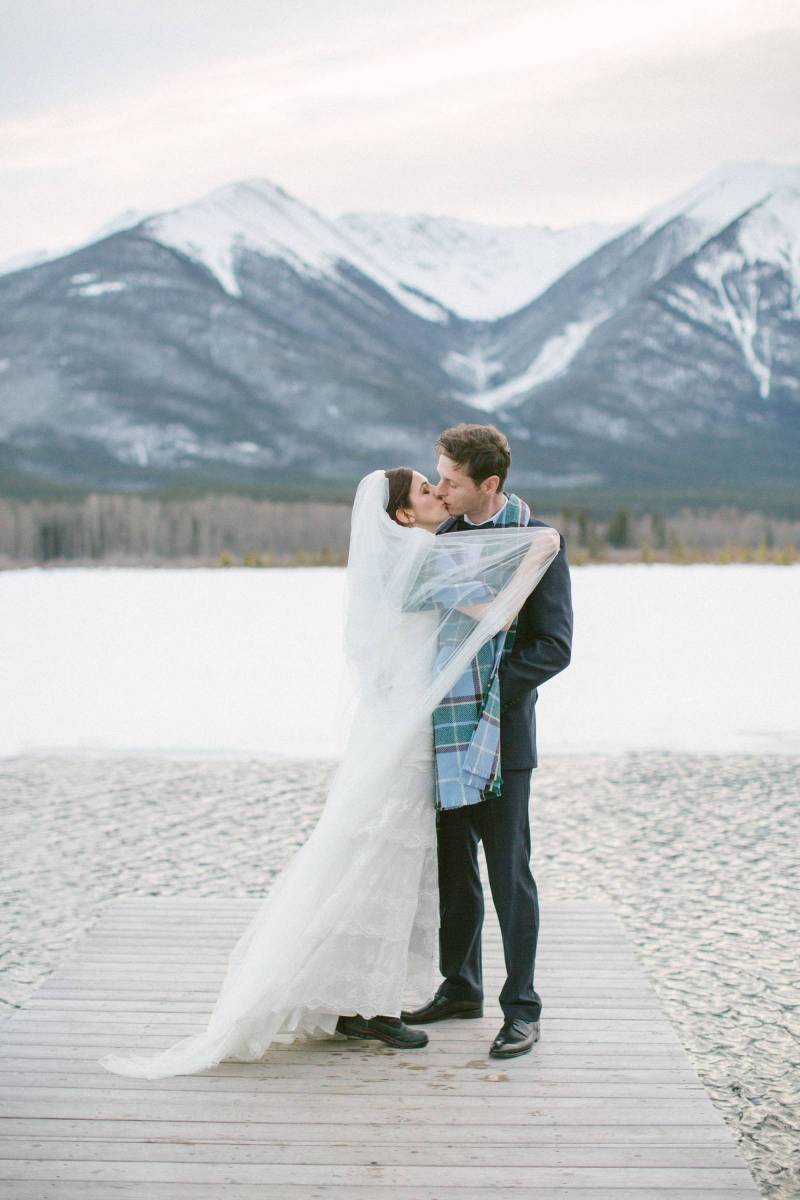 1. Magical Scenery

When the mountains are covered in snow, it's as if they take on an entirely new look and beauty. There is nothing more beautiful than the mountains covered in a white blanket of snow and the scenery will create the most incredible photos.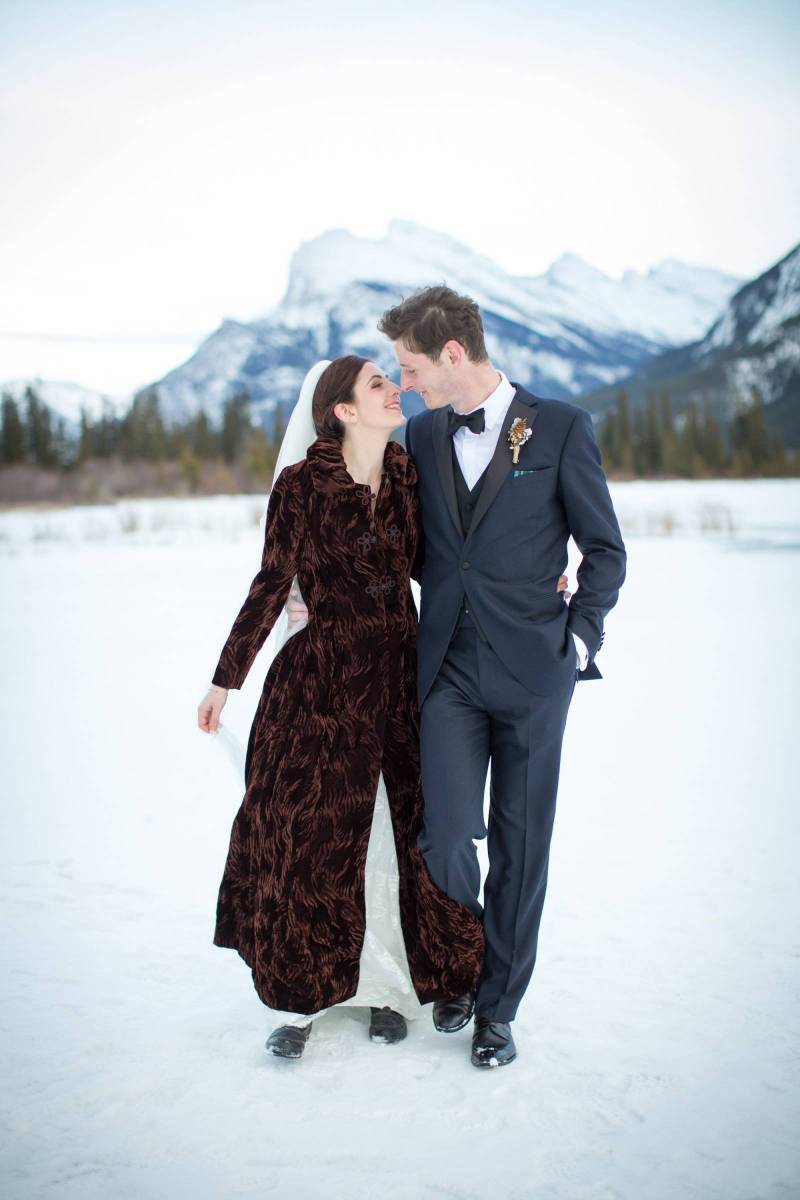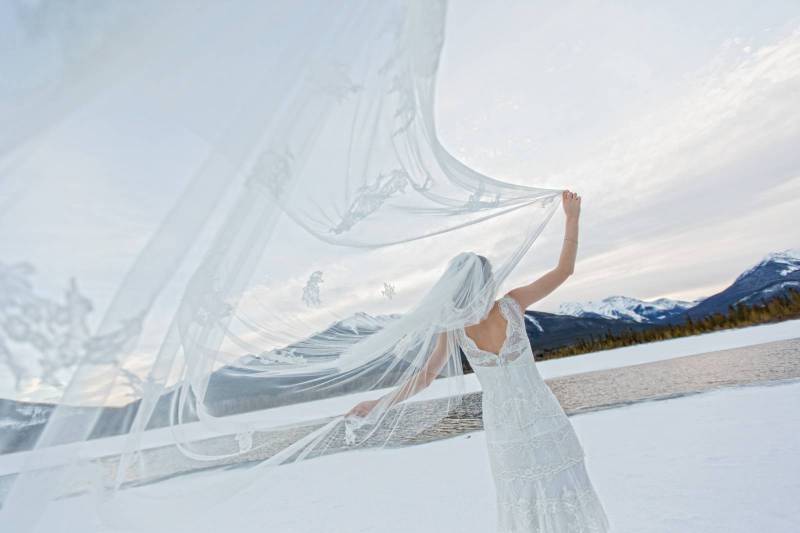 2. No Worry About Rain
If you're planning a winter wedding you don't have to worry about rain or back-up plans. In fact, if it happens to snow on your wedding day, it will only make the moment more incredible and create even more incredible photos too. When you plan a winter wedding there is less stress about the weather and you are prepared to embrace cold days as it is woven into the heart of your wedding plans.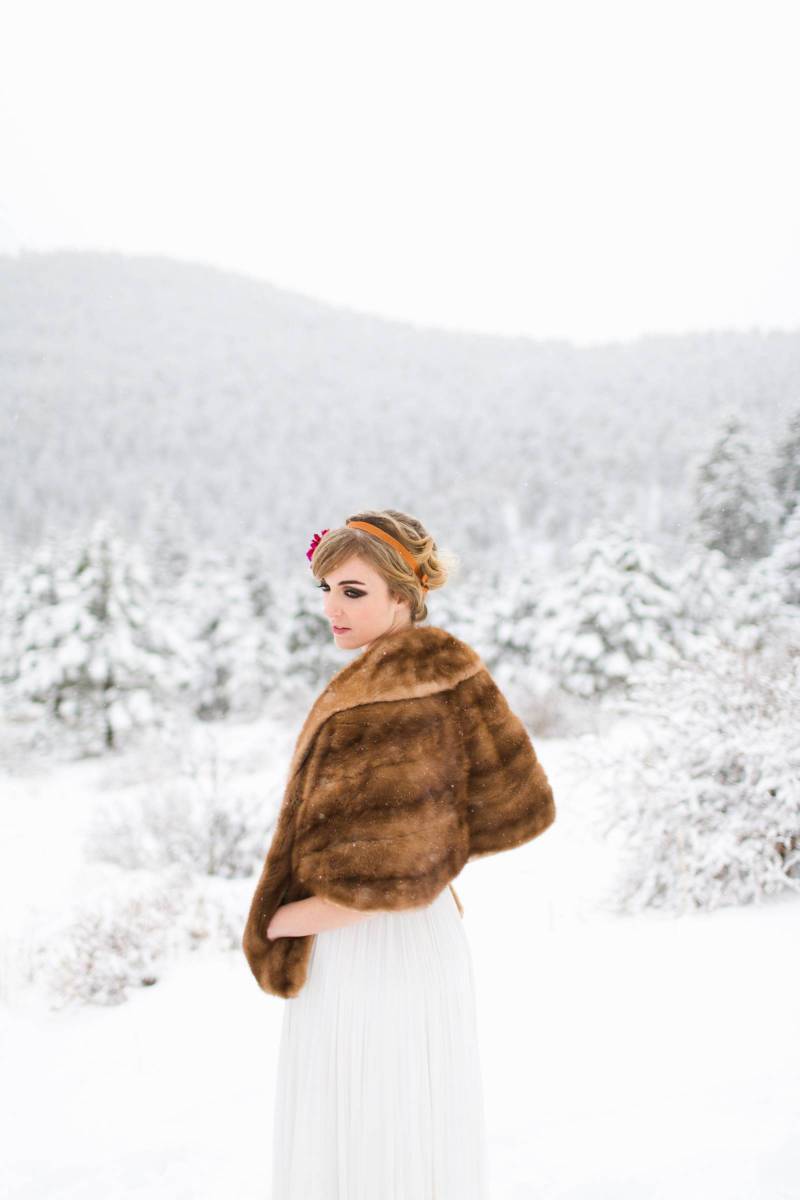 3. Cozy Accessories
I love the cozy accessories a bride can wear at a winter wedding! From a fur stole to a warm scarf, there is something fabulous about accessorizing your wedding dress for a chilly day that is absolutely gorgeous. If you're planning a winter wedding you can have fun finding the perfect way to style your wedding dress and stay warm.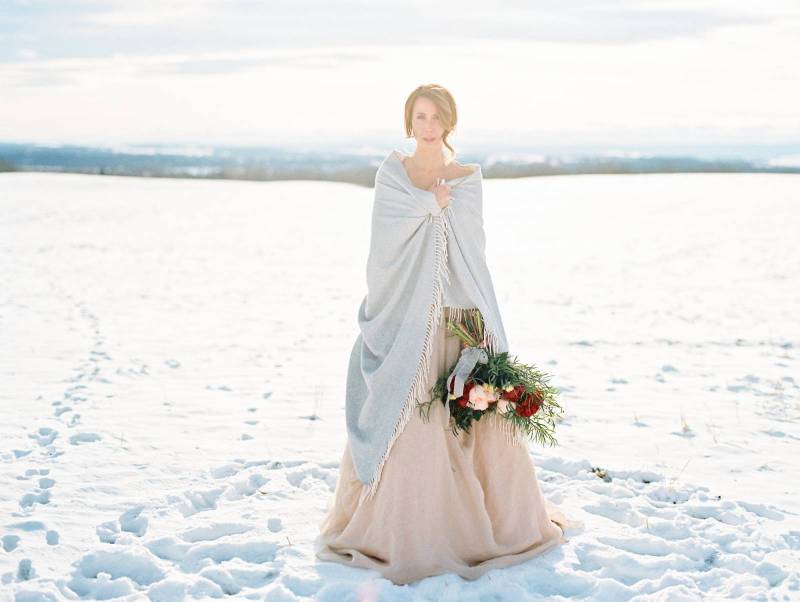 4. It's Off-Season

Yes, winter is off-season for most wedding photographers, planners, venues etc. Planning a wedding in the off-season means you are more likely to be able to book the photographer you have been dreaming of or even find better rates on some of your wedding vendors. You'll be able to be more flexible with your dates and will find you have more choices of great wedding vendors to work with because it is off-season.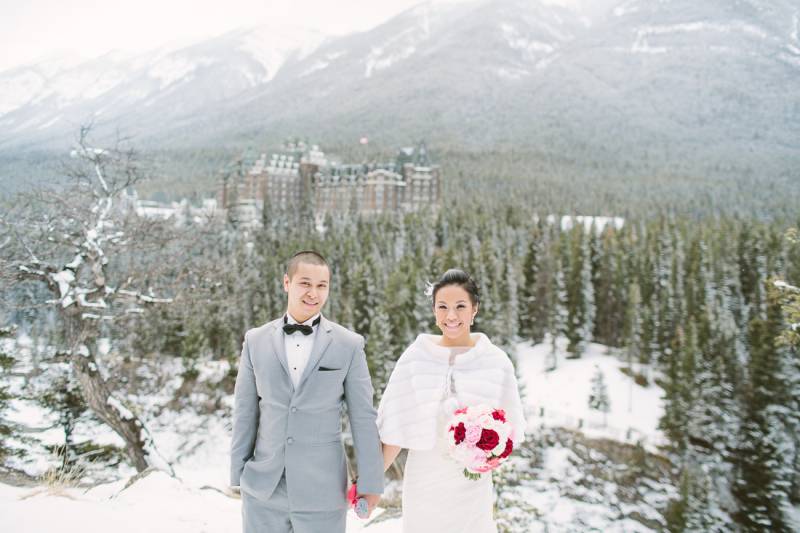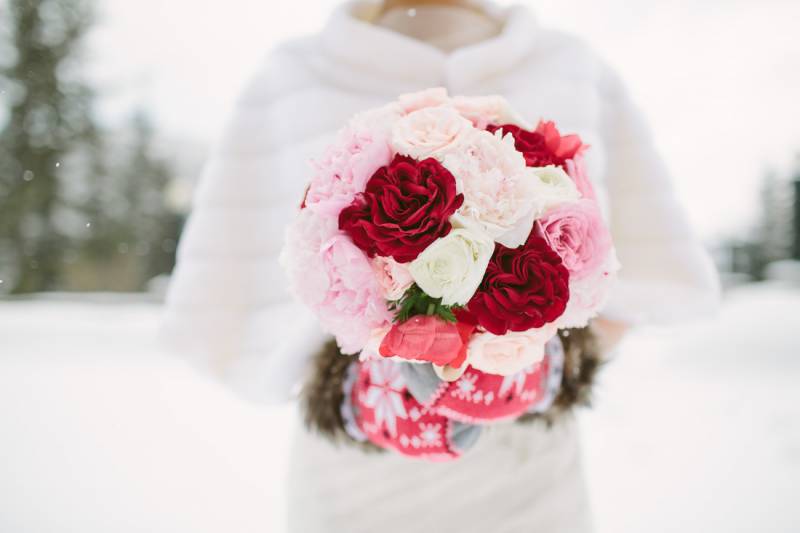 5. Guests Will Love It
Let's face it, during the summer months (especially on those precious long weekends) your guests are busy taking advantage of summer and spending their time on holidays. If you plan a wedding during the winter, your family and friends are less likely to have plans and are going to love getting away for an amazing weekend in the mountains. Winter also lends to amazing adventure and your guests can take in skiing, hiking, snowshoeing and much more if they want too.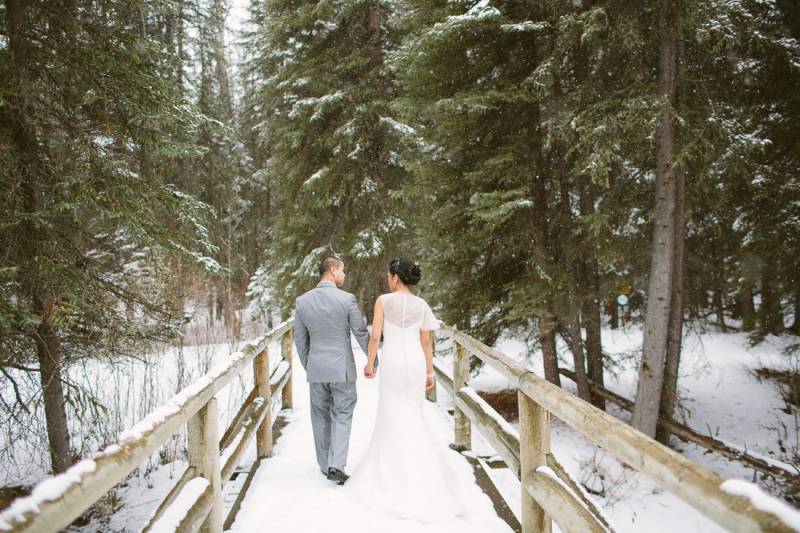 6. You're Honeymoon & Anniversary
My best friend chose to get married in the winter so they would always be able to celebrate their anniversary somewhere hot. Honestly, who wants to go to the Caribbean in the middle of summer? It's during those cold and dreary winter months that you want to escape somewhere hot and if you get married in the winter you're anniversary will always fall during that time.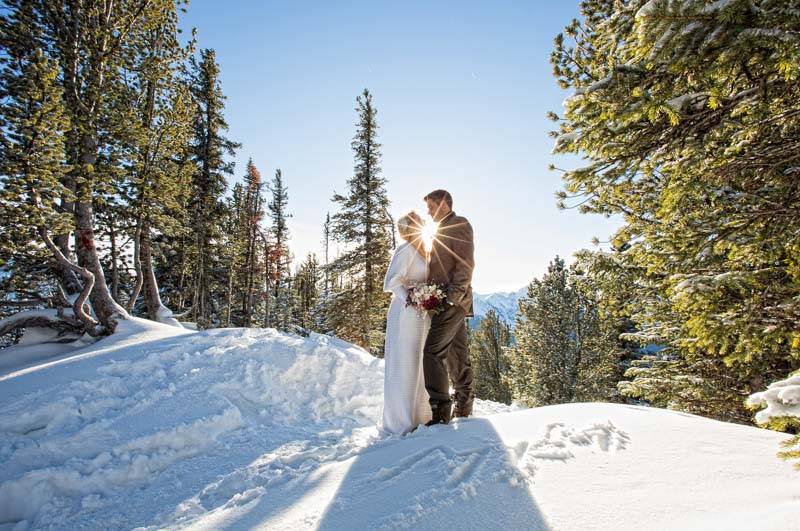 These are just a few of our favourite photos and reasons for planning a winter wedding. You can find more Banff wedding inspiration on our website and you can find amazing real winter weddings and love stories to inspire your own perfect wedding too. We hope you have the most amazing wedding in the mountains, whether it takes place in the winter or a bright sunny day.