Christiana and Stephen are getting married in November and had been waiting for spring to come to the mountains so they could head out for a beautiful engagement session. Unfortunately, Spring was a little late coming to the Rockies this year, but they managed to find some beautiful weather for their engagement session and capture some absolutely spectacular images. Lake Minnewanka was still under a thin layer of ice, but it made it look exceptionally wonderful (although there really aren't too many times where Lake Minnewanka doesn't look amazing)! They also brought their adorable little dog along for photos...so cute!
Thank you to Oscar Hanzely Photography for sharing this gorgeous Banff engagement session with us today!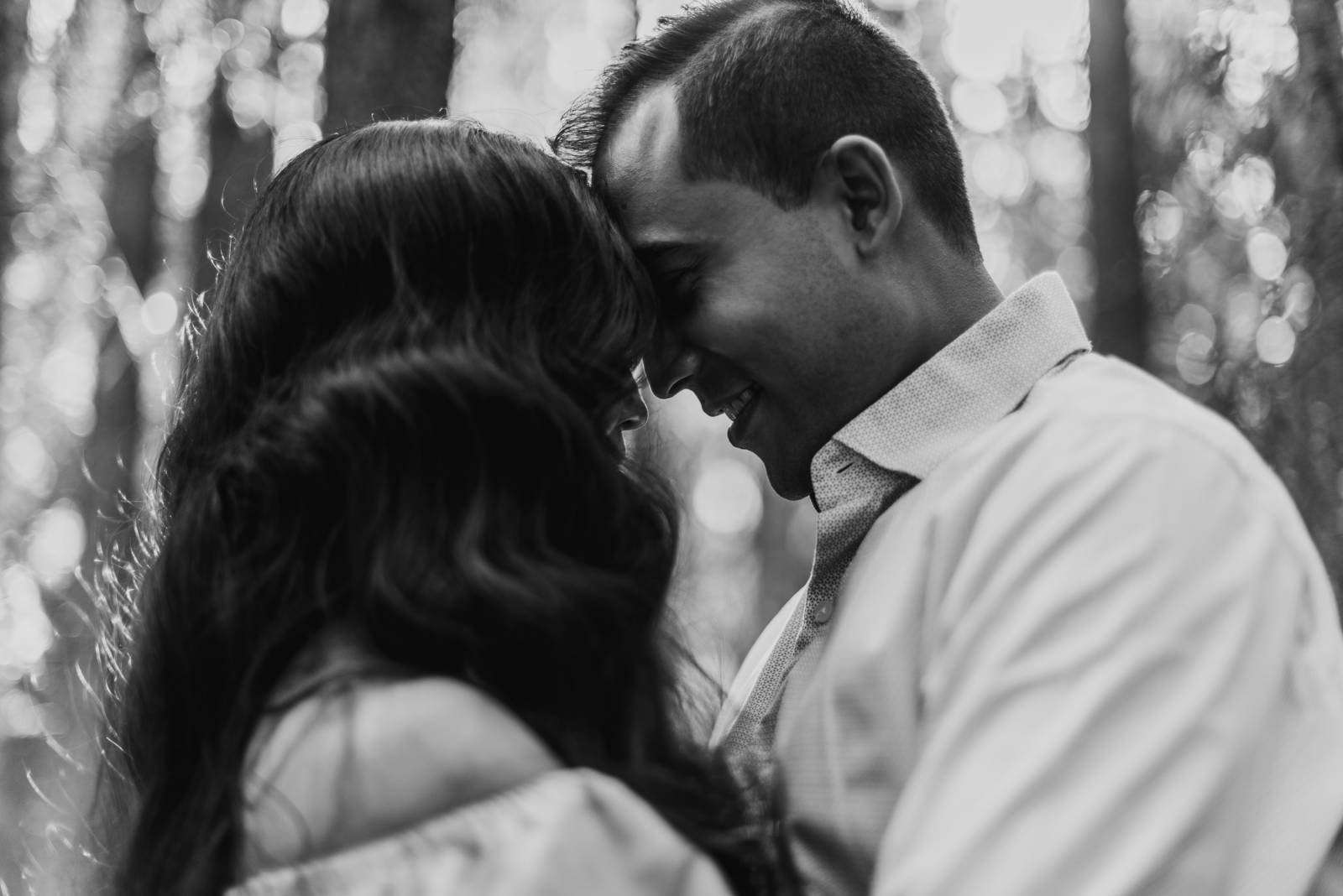 Stephen and Christiana met at a university in Calgary. They both lived in a residence and were student reps for individual floors where they planned events to bring everyone together.
When they met there was an instant attraction between them:
"I do remember watching him walk into one of our meetings one night and thinking wow that is one handsome fellow."

We asked Christiana to tell us a bit about how they fell in love.

"I can't speak to a specific moment or quality that made me think he was the one, but it was just that gradual build-up of feelings the more time spent together. I remember that overwhelming feeling once I knew he was the one and the moment we said "I love you" the first time was incredible. It's hard to put into words but everything felt just right."

"People don't lie when they say you'll know when you know."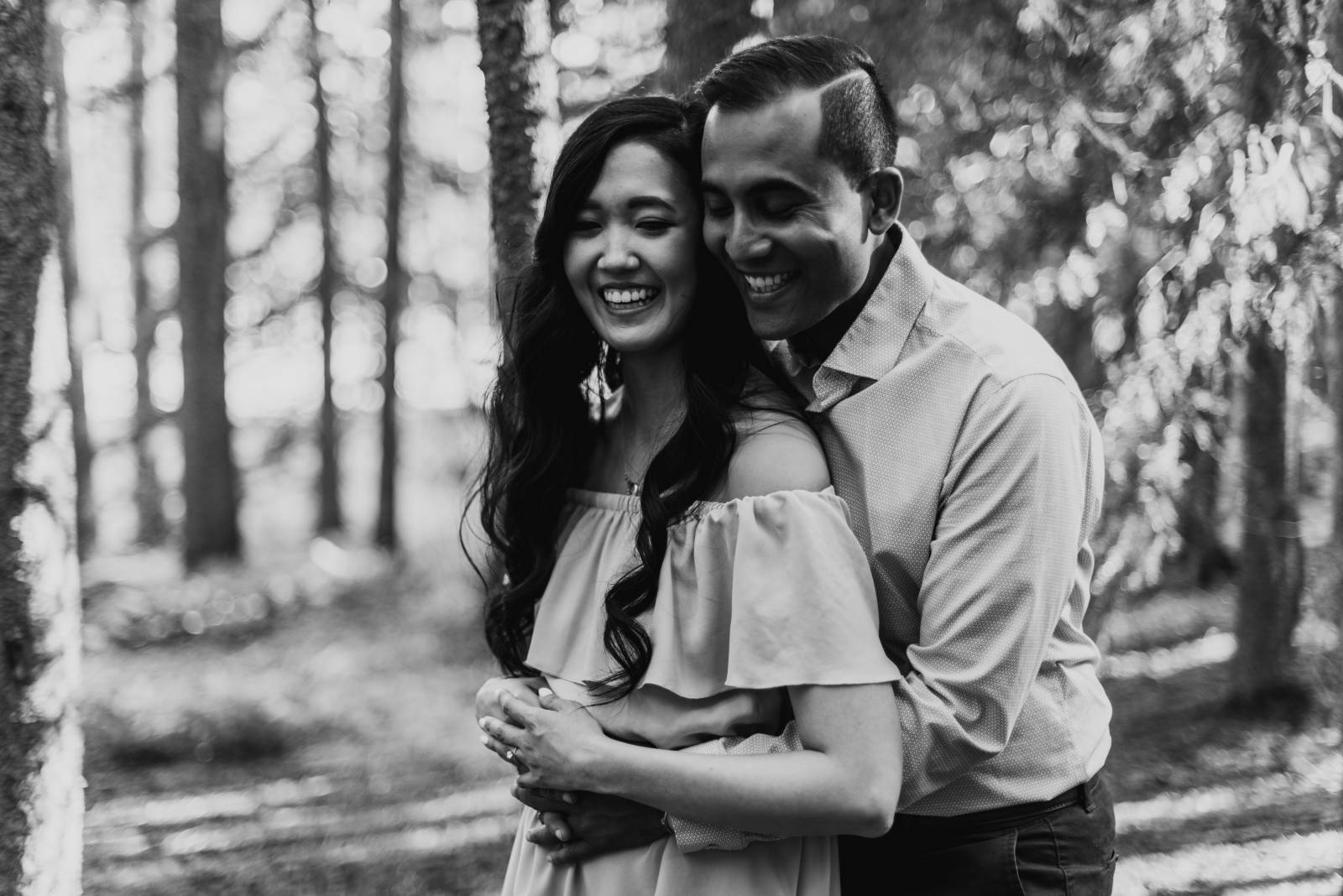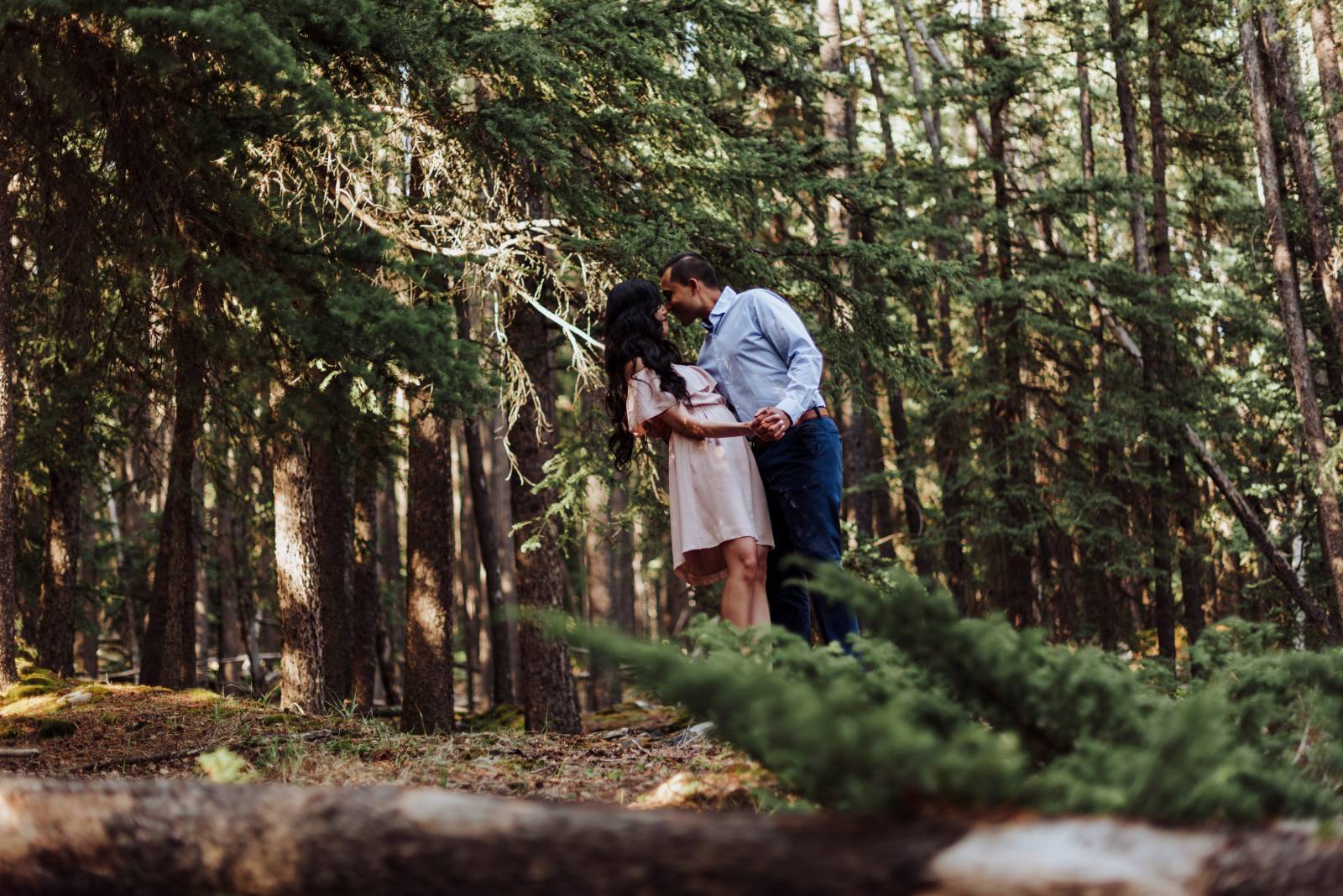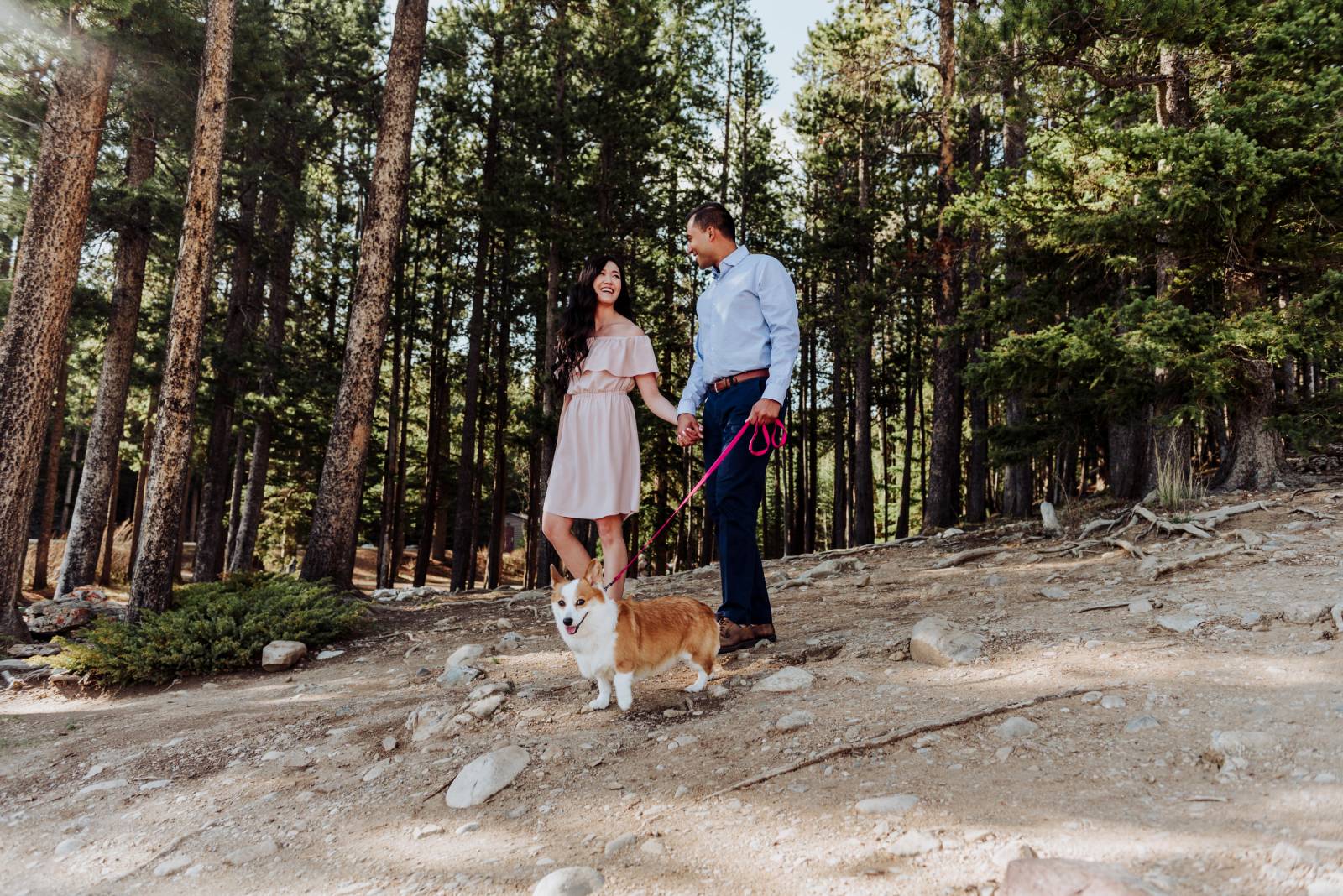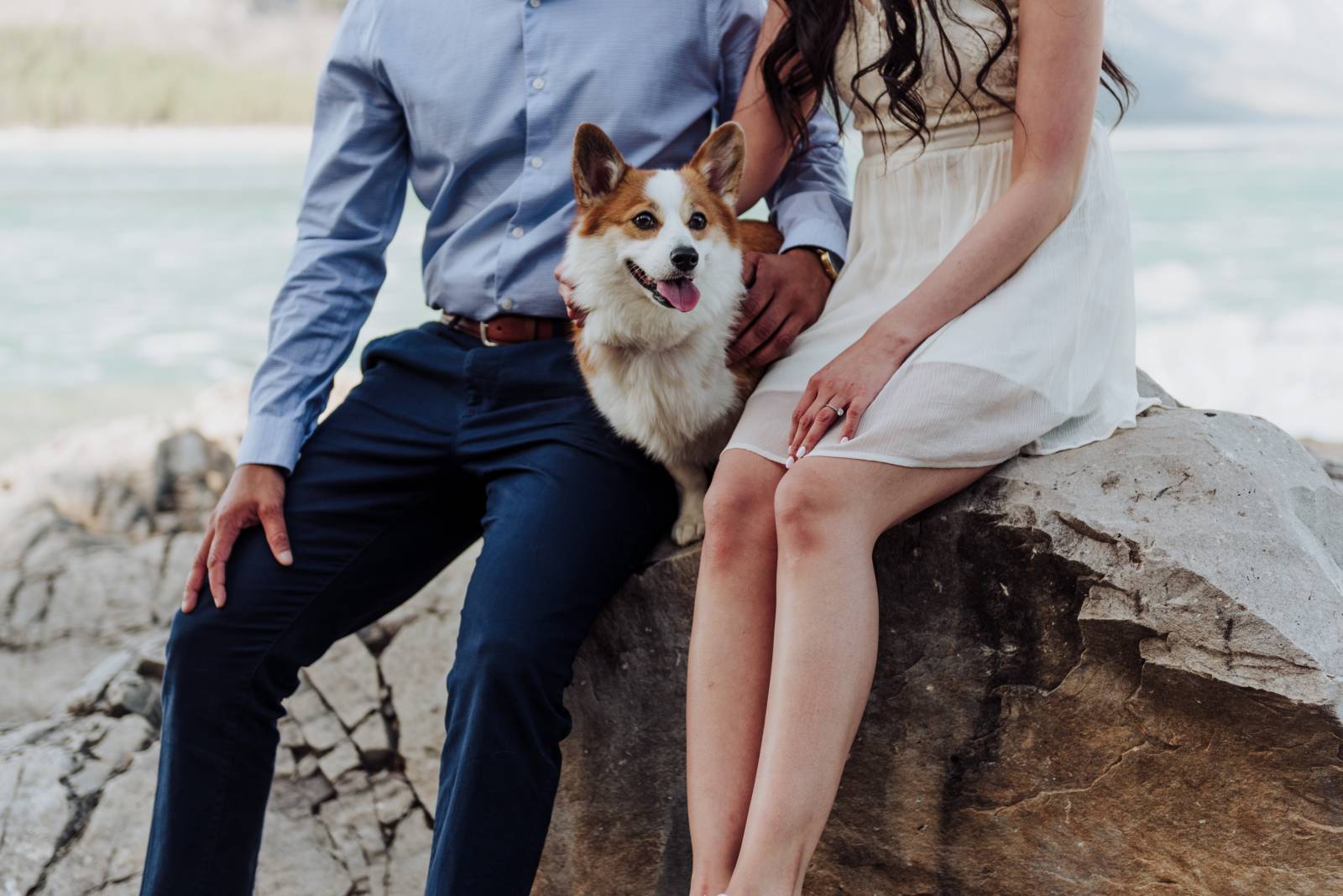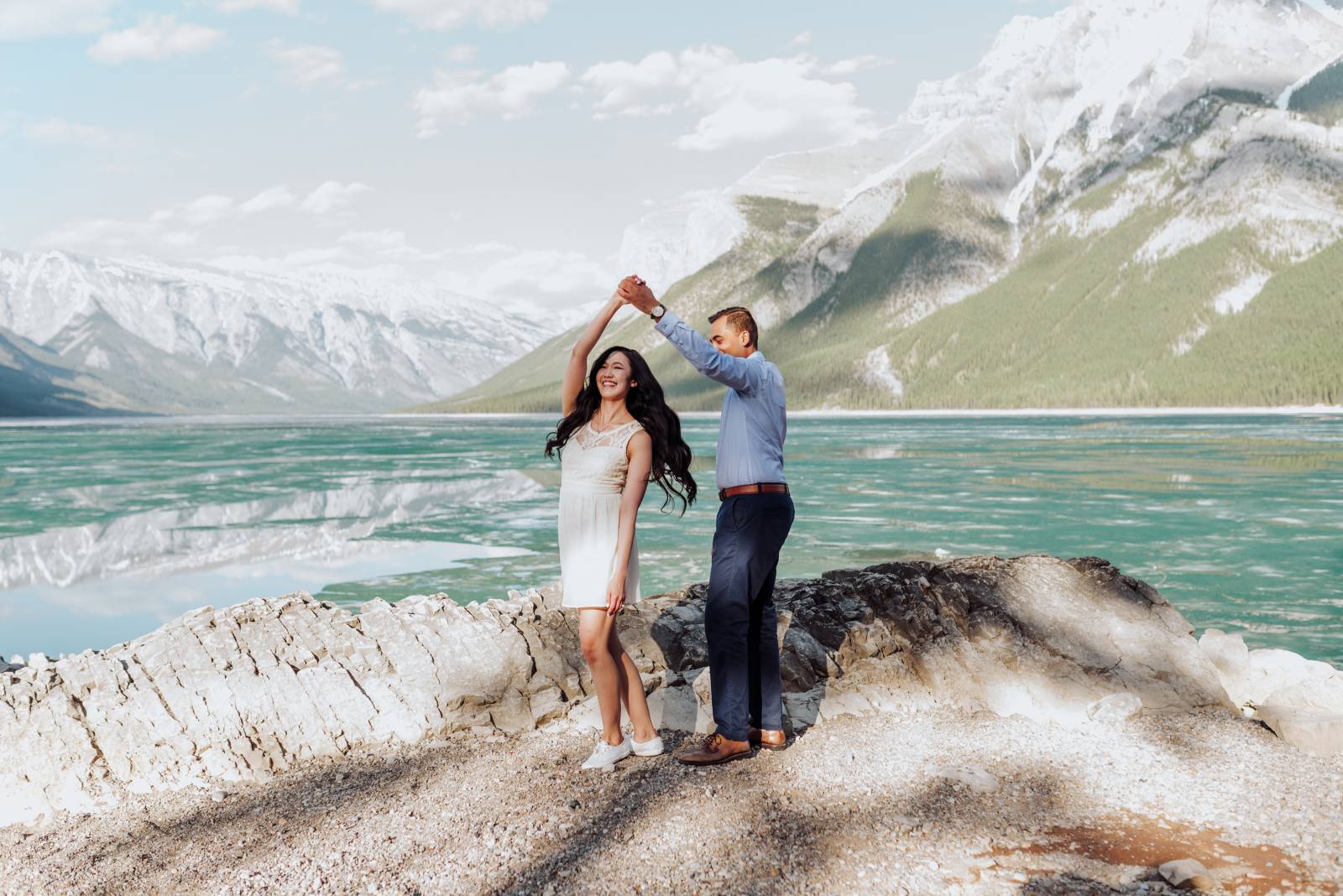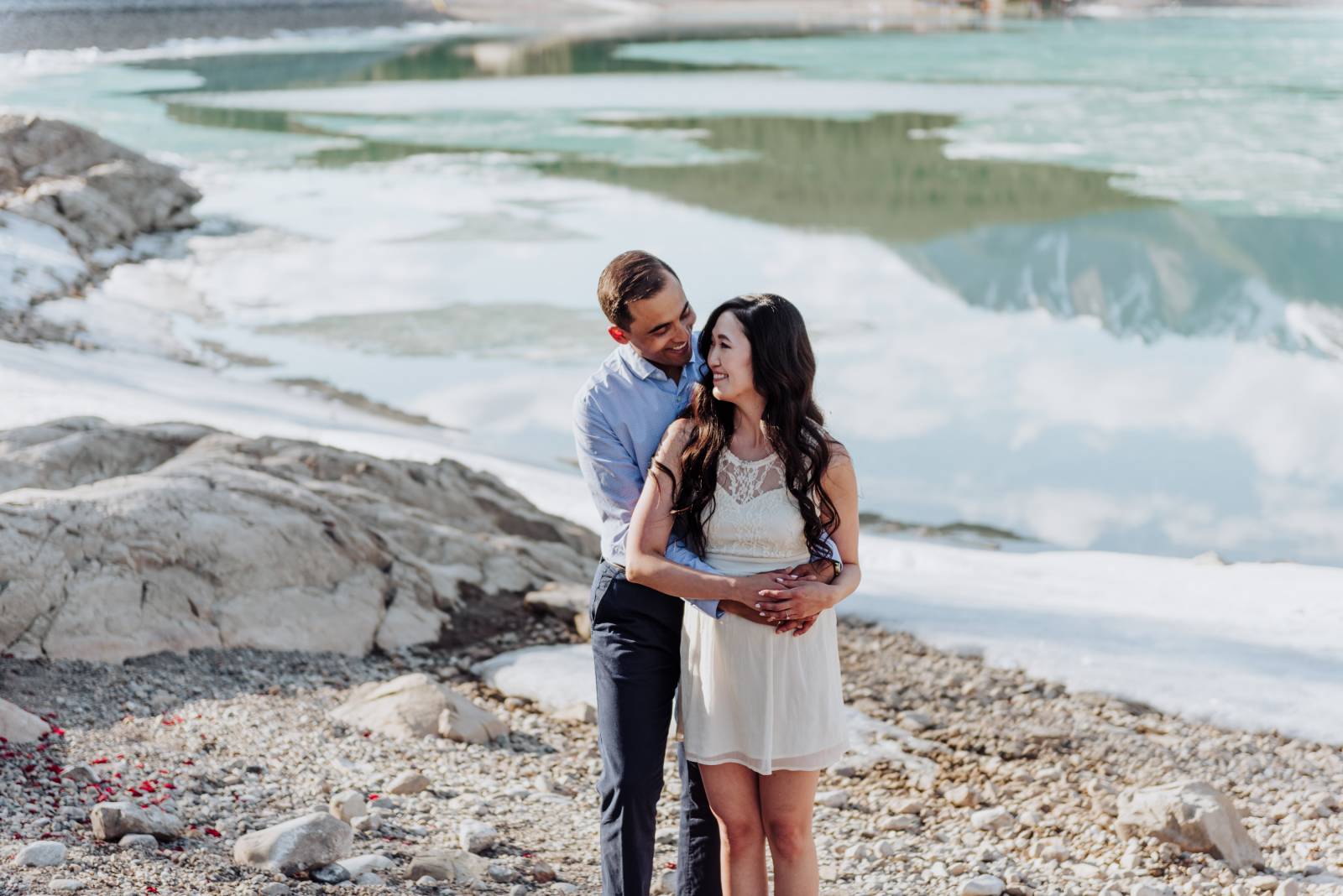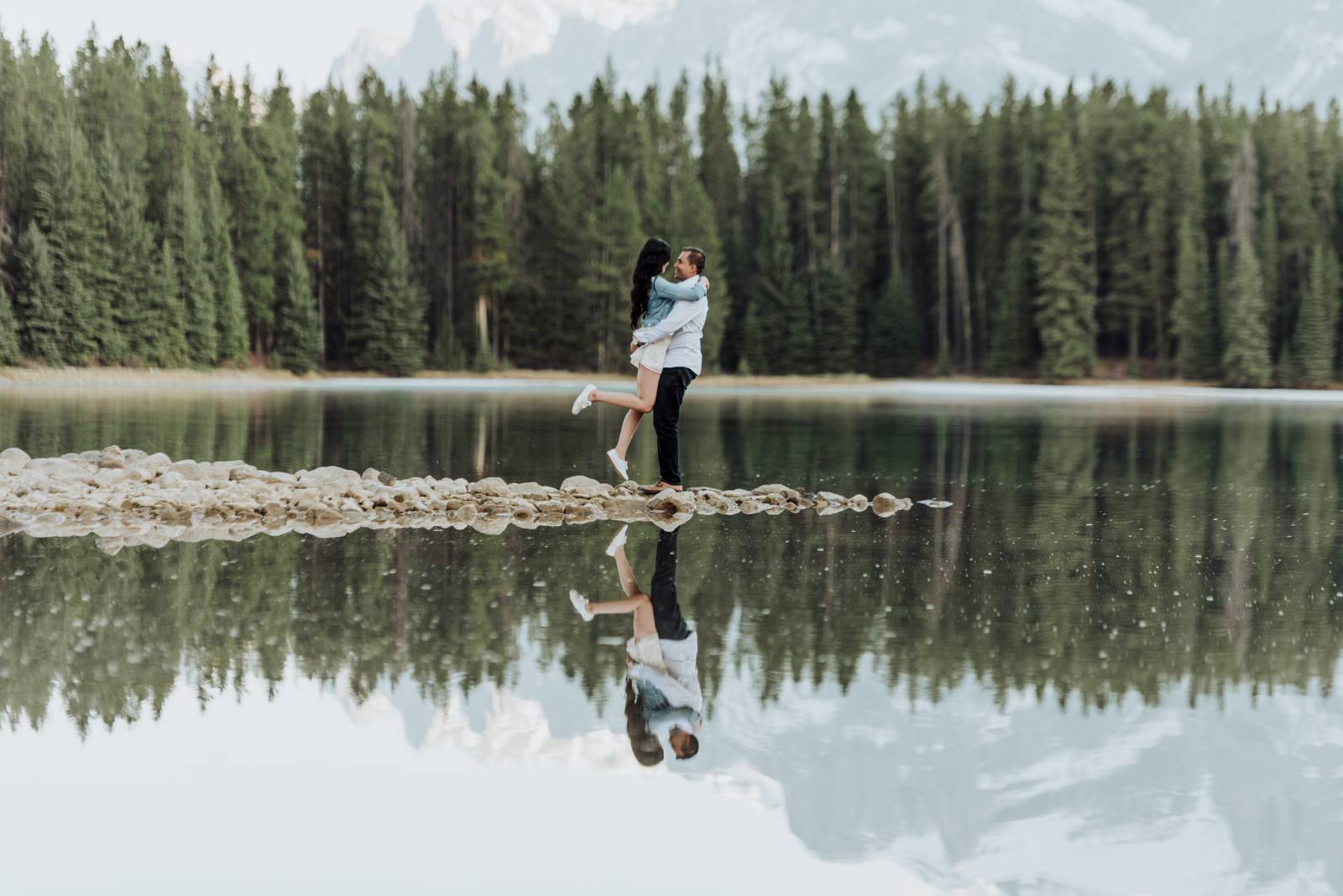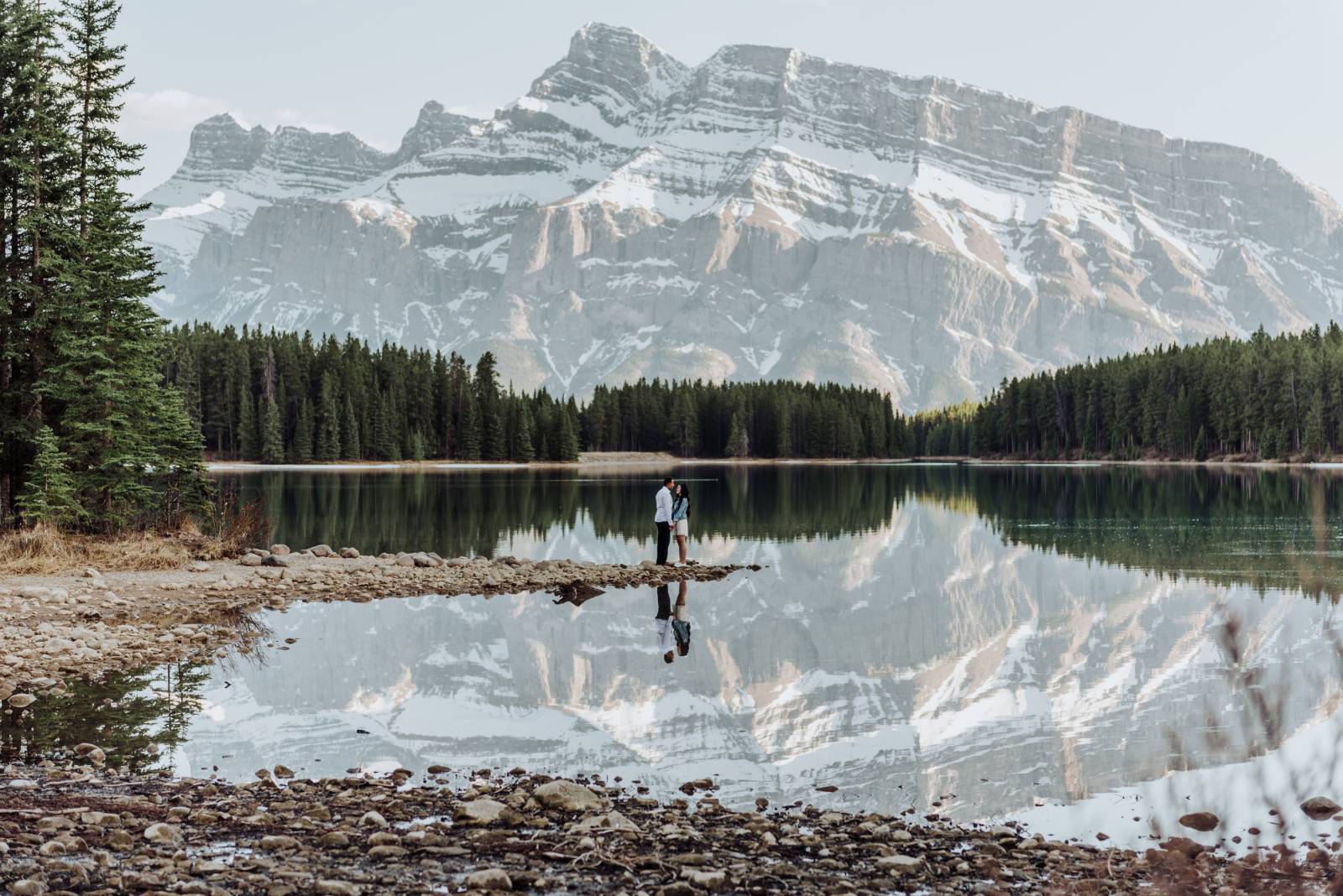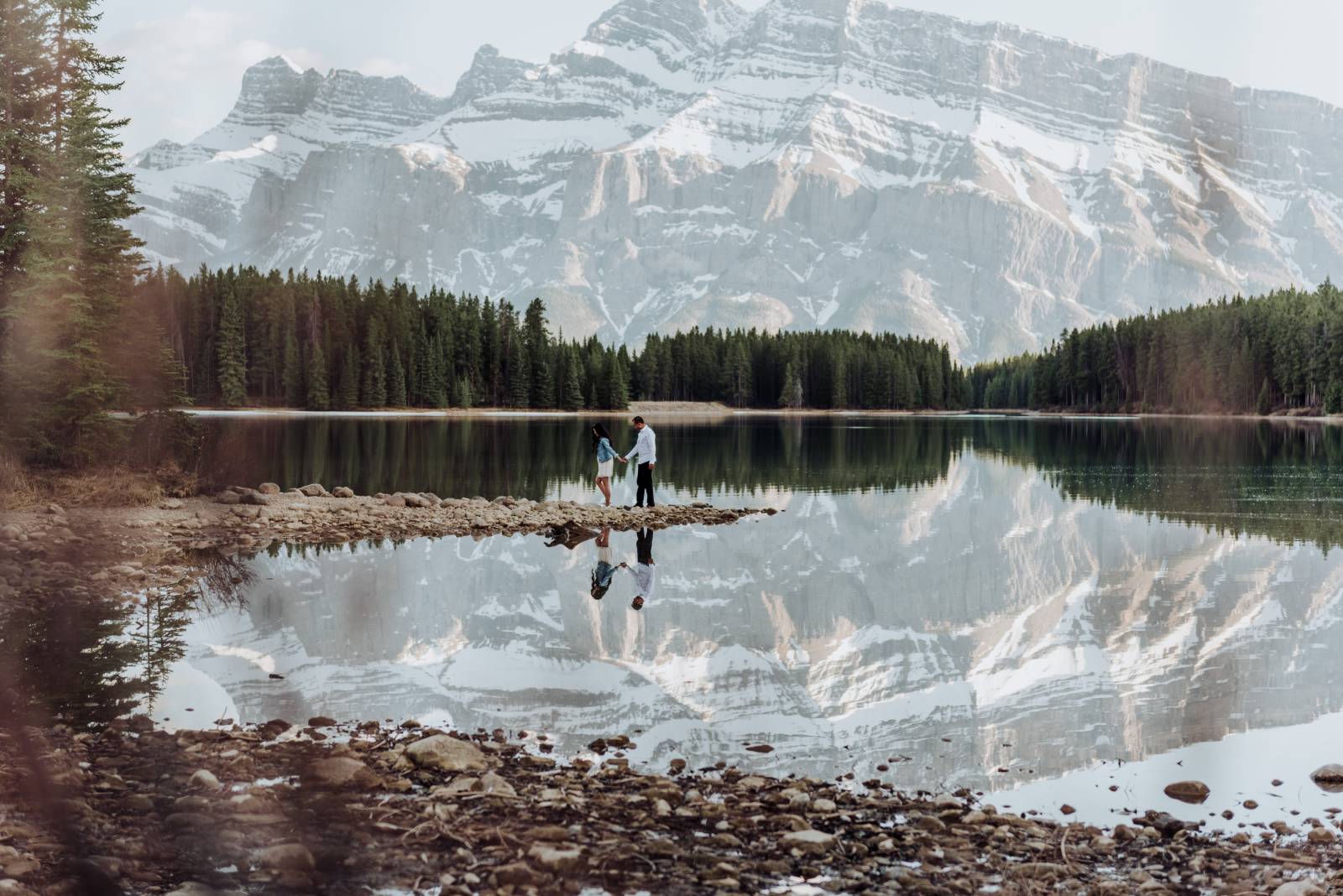 Wow!!!! The photo above is just breathtaking - I hope it ends up in a frame in their house one day or printed on a huge canvas because it is simply spectacular!