It's been grey and rainy for quite some time in the mountains, and although they still look incredibly majestic and mysterious in the rain, taking a walk through these beautiful sunny photos has brightened up my day already!

Emily and Michael were married on one of the most perfect, sunny, blue sky days in Banff, but honestly it's their ear to ear smiles and utter joy that makes each image so spectacular. Edmonton wedding photographer, B.D.F.K Photography was brought-out to capture all of the beauty and excitement of the day, and they definitely delivered with emotional and beautiful photos and stunning portraits.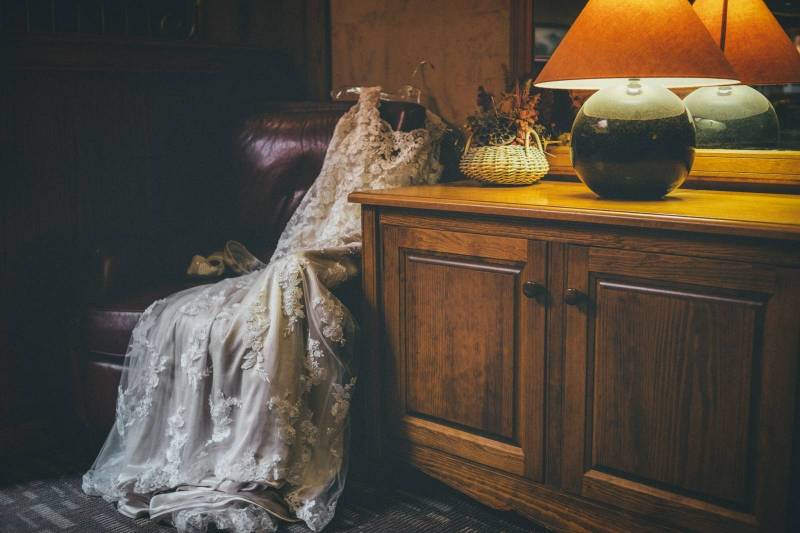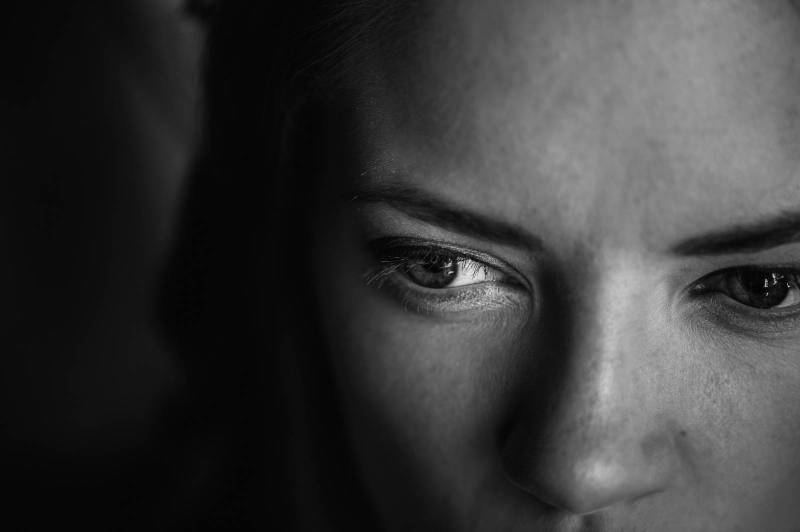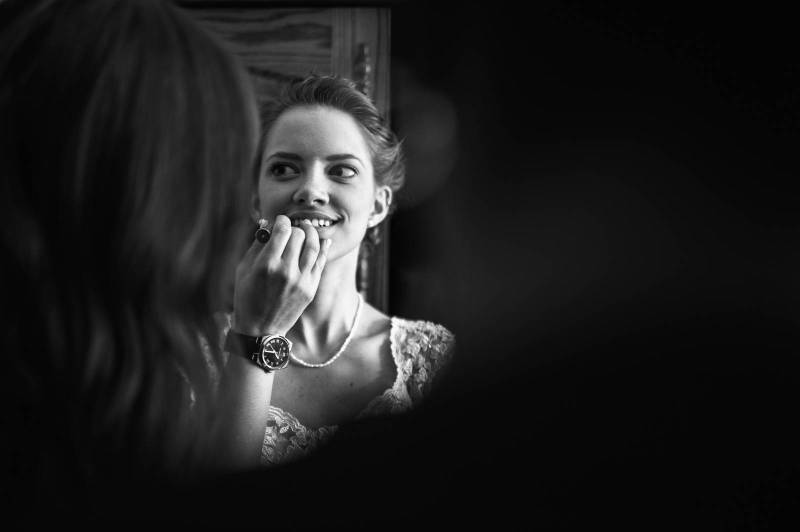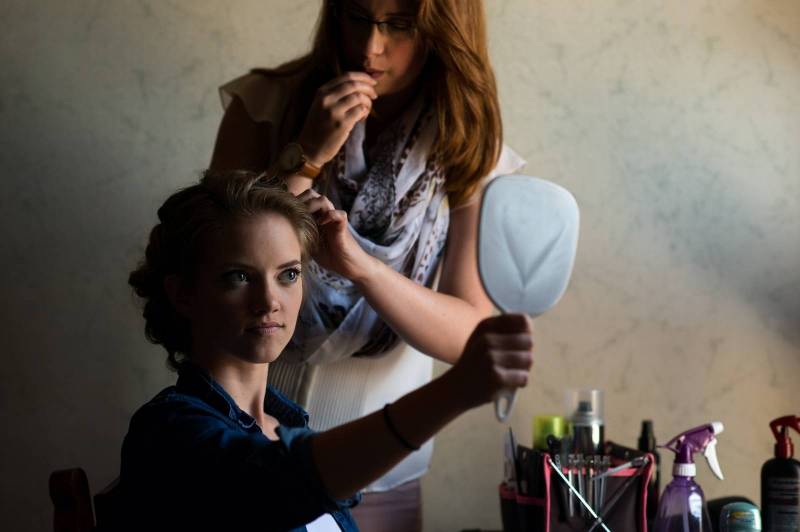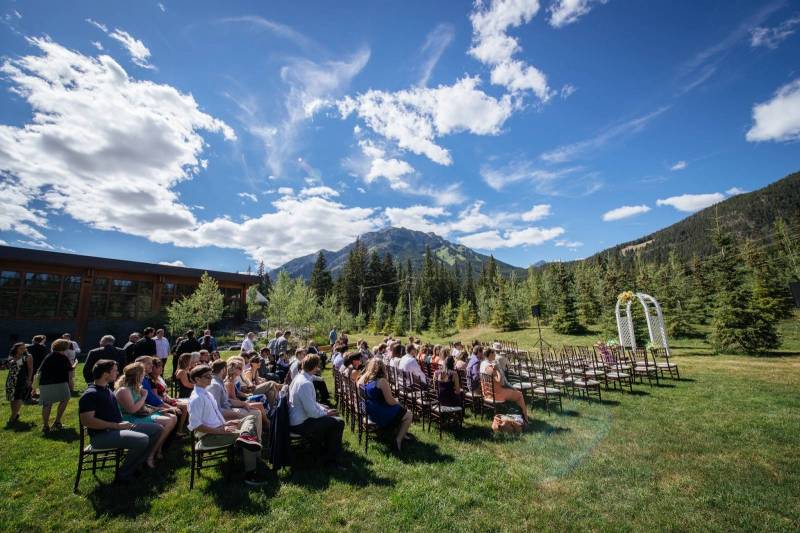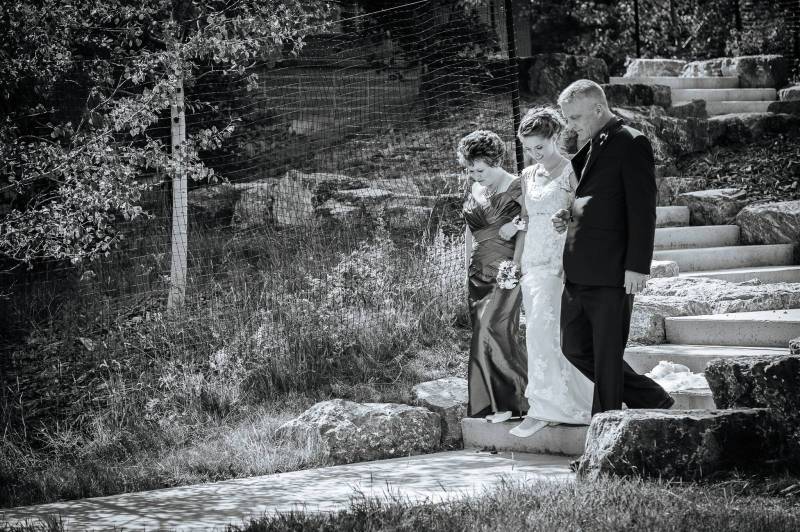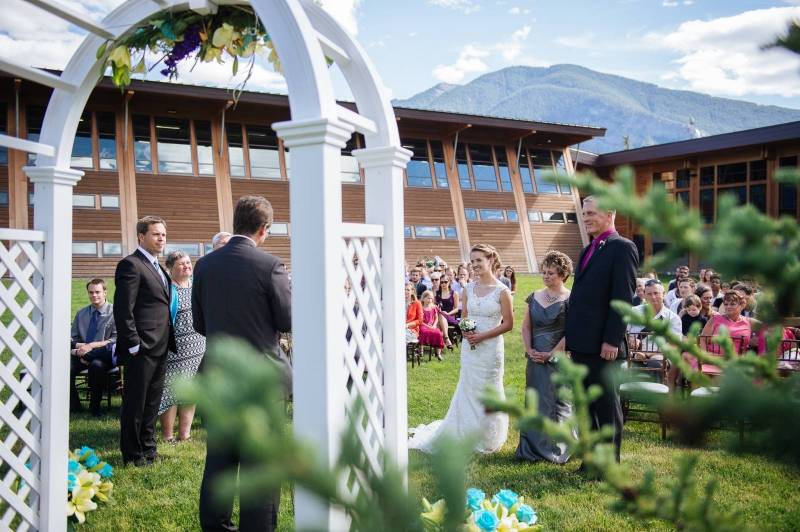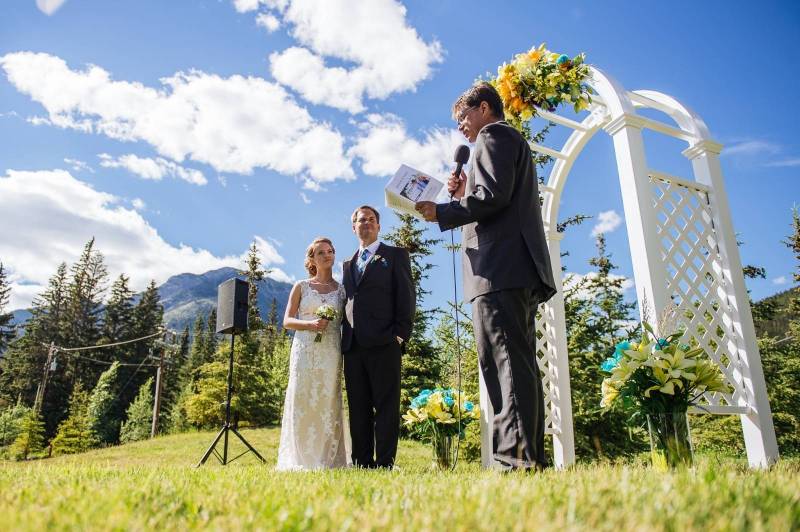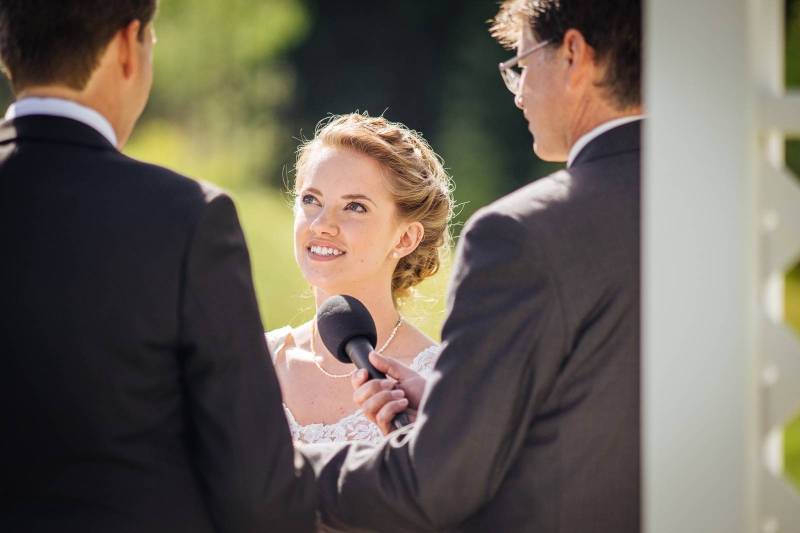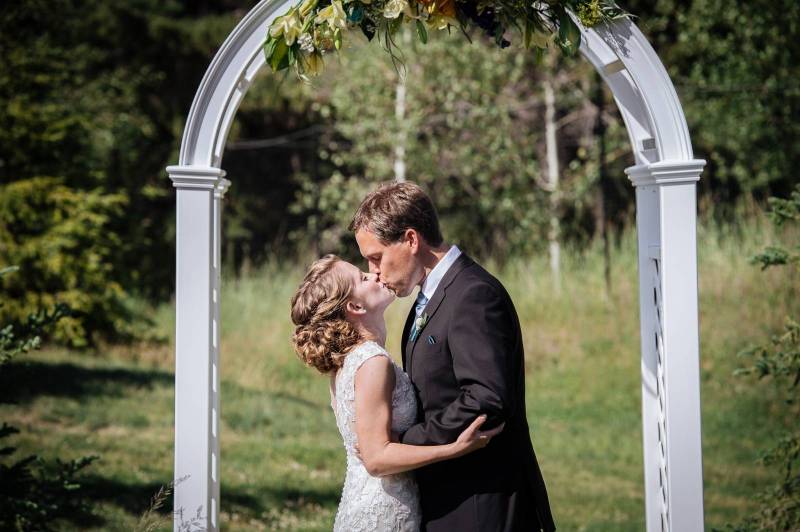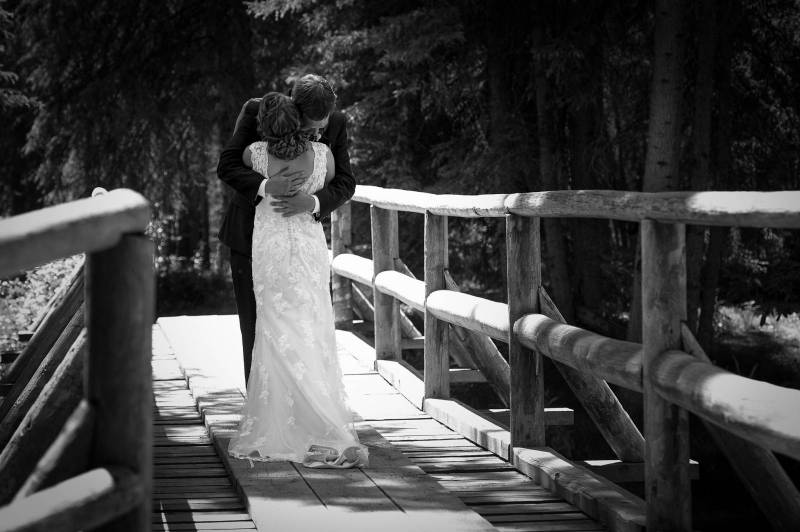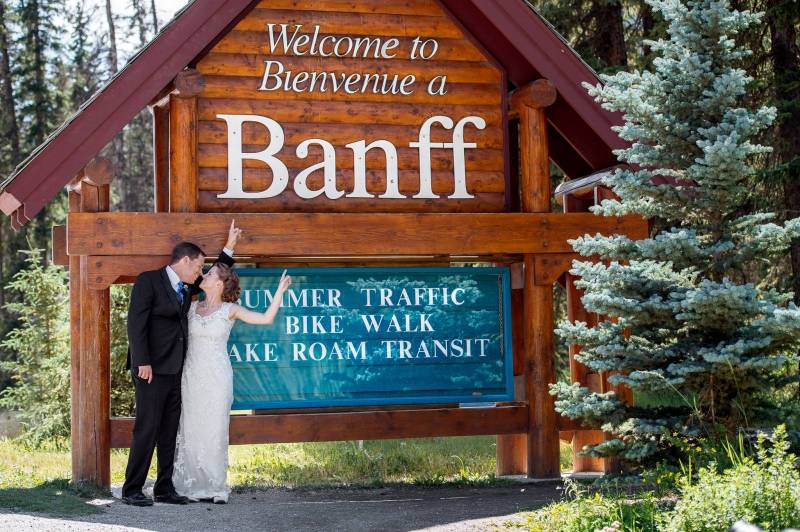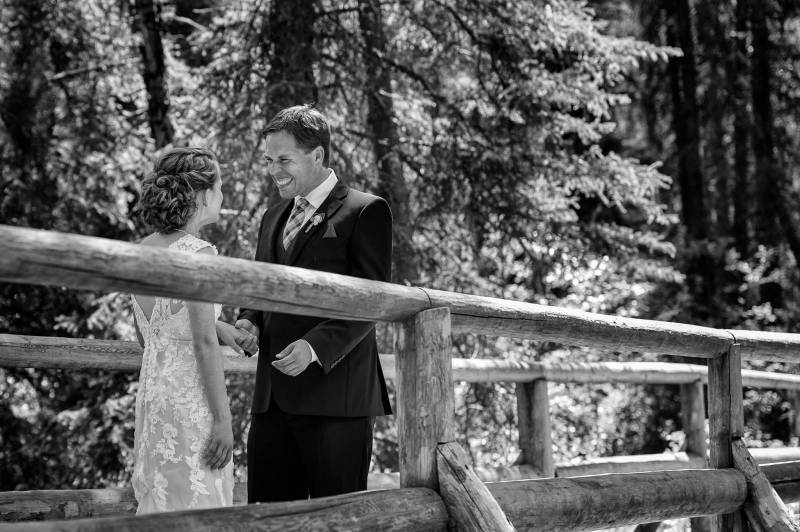 The photo above is definitely one of my very favourites! Just look at the pure excitement on their faces. There is no need for words because you can feel and see every emotion on Michael's face. This was the day he married his best friend, a day of joy and a day he will cherish for so many years to come.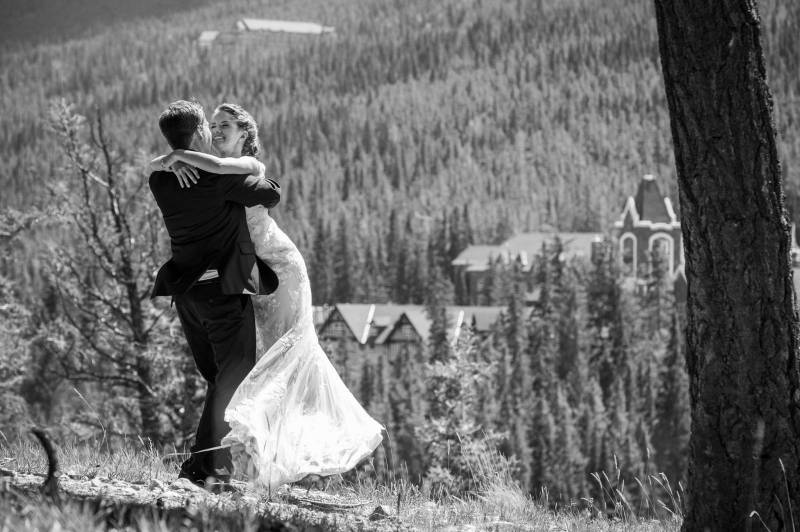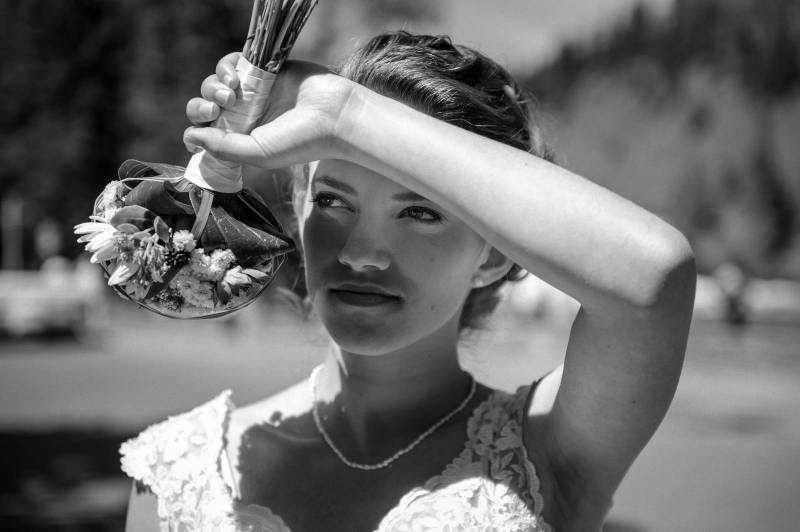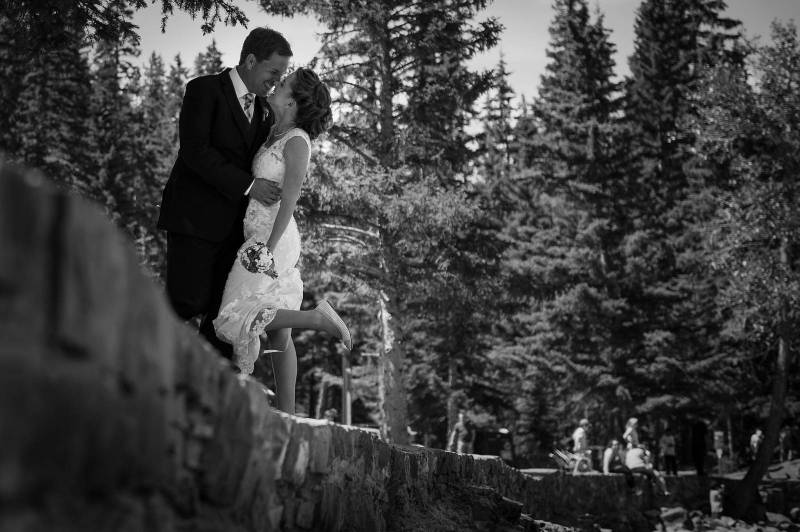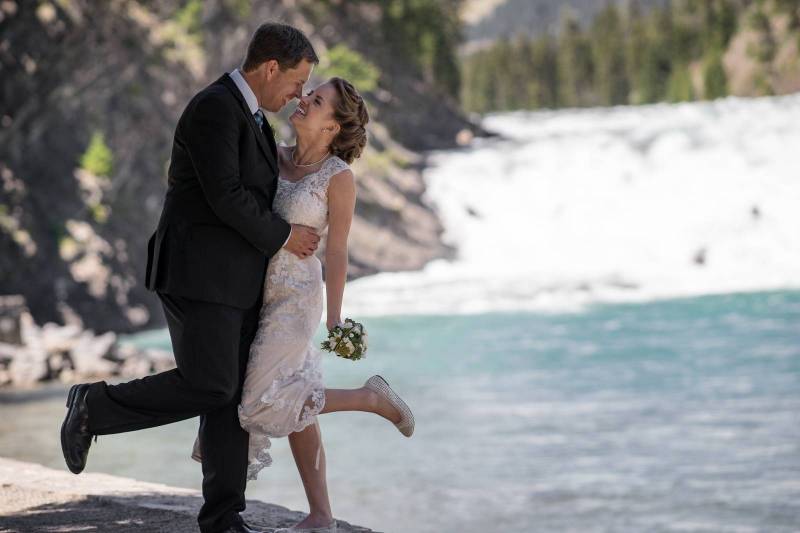 They may be Edmonton wedding photographers, but B.D.F.K Photography has such a passion and love for the mountains they are constantly out here shooting and it shows! They know the most amazing photo locations and how to capture a bride and groom perfectly while still taking in the majestic scenery. These portraits are all so stunning!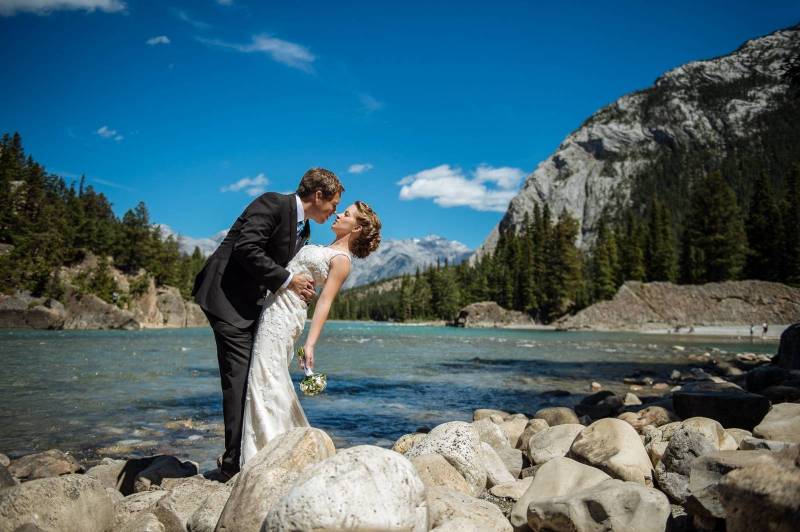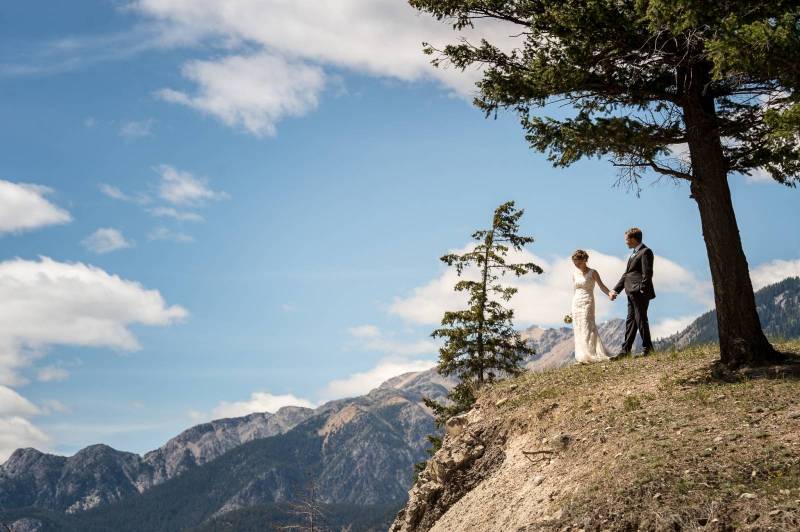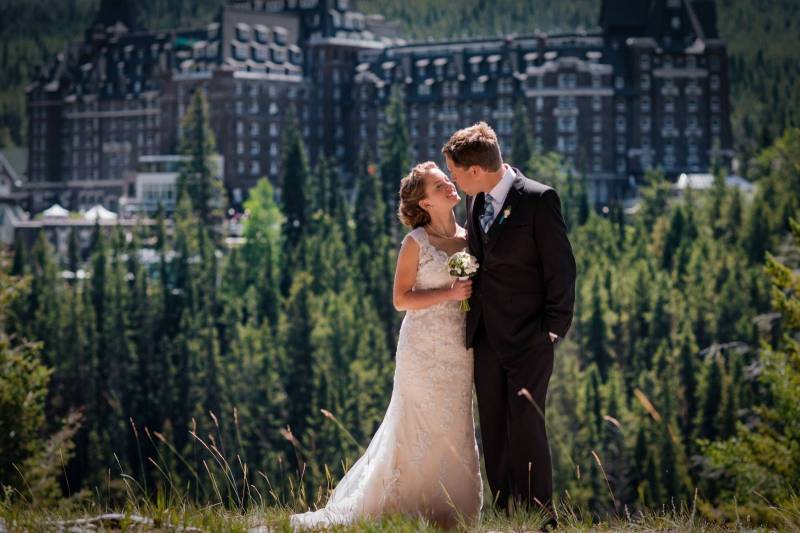 If you're planning a Banff wedding, we think you're on the right track! It really is one of the most beautiful places in Canada and we have tons of tips, inspiration and vendors for your Banff wedding on our site. Be sure to check it out! Also be sure to check out B.D.F.K Photography, they are one of our recommended vendors and incredibly photographers to work with!