I know everyone is wishing and praying for Spring weather, but I am still okay with winter and the fact that we can keep riding/skiing all the way through May! Today we're looking at an absolutely gorgeous winter wedding at the top of Kicking Horse Resort photographed by 6:8 Photography.
Jenna and Joel are from Manitoba but they love the mountains and skiing/snowboarding so they decided to marry in the mountains and spend time skiing and snowboarding together.
This bouquet from Golden Belle Florists is completely stunning, it has so much colour, texture and shape! But what you can't see very well is the incorporation of a part of Jenna's grandmother's veil into her flowers - what a beautiful and touching tribute.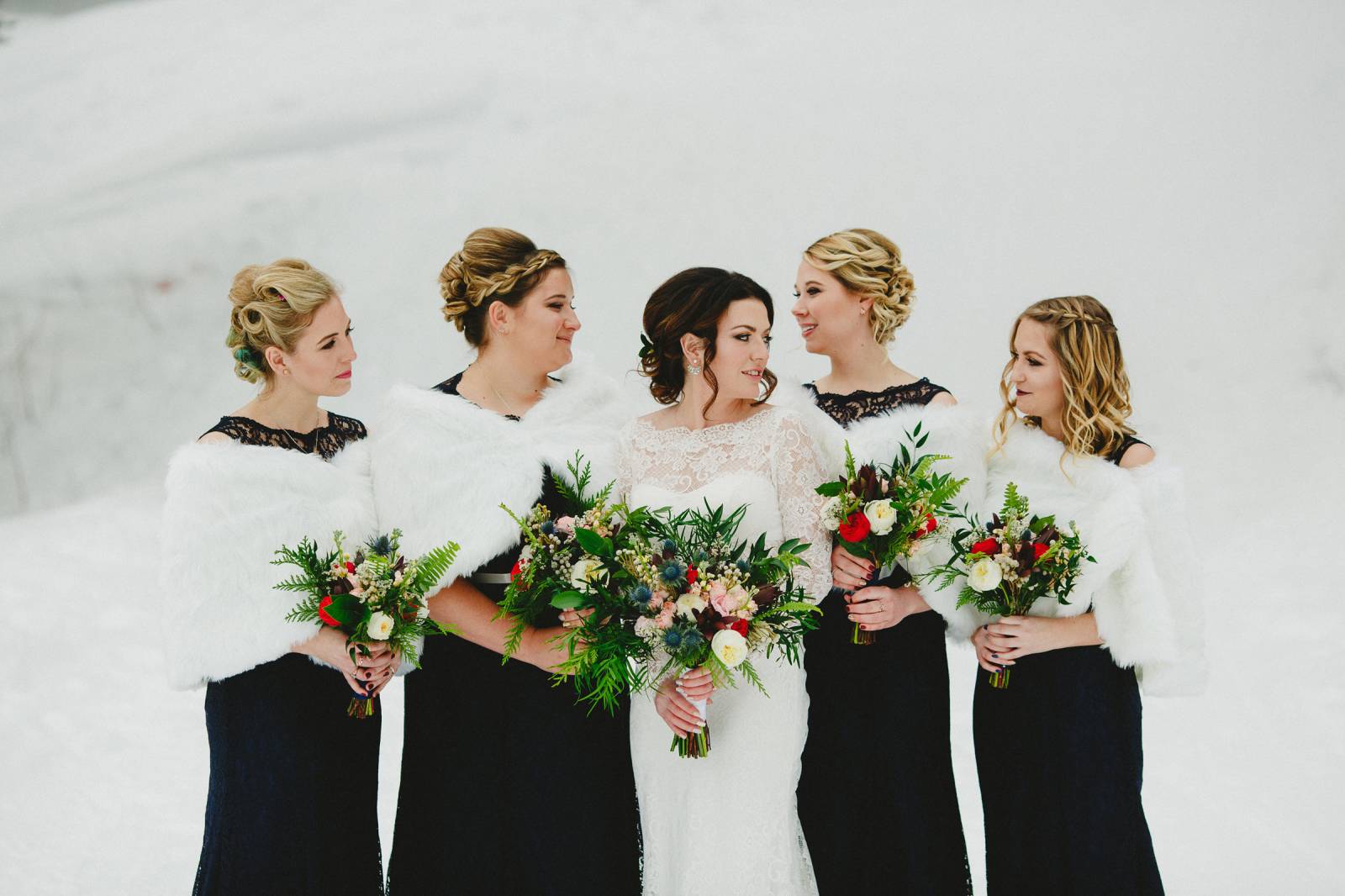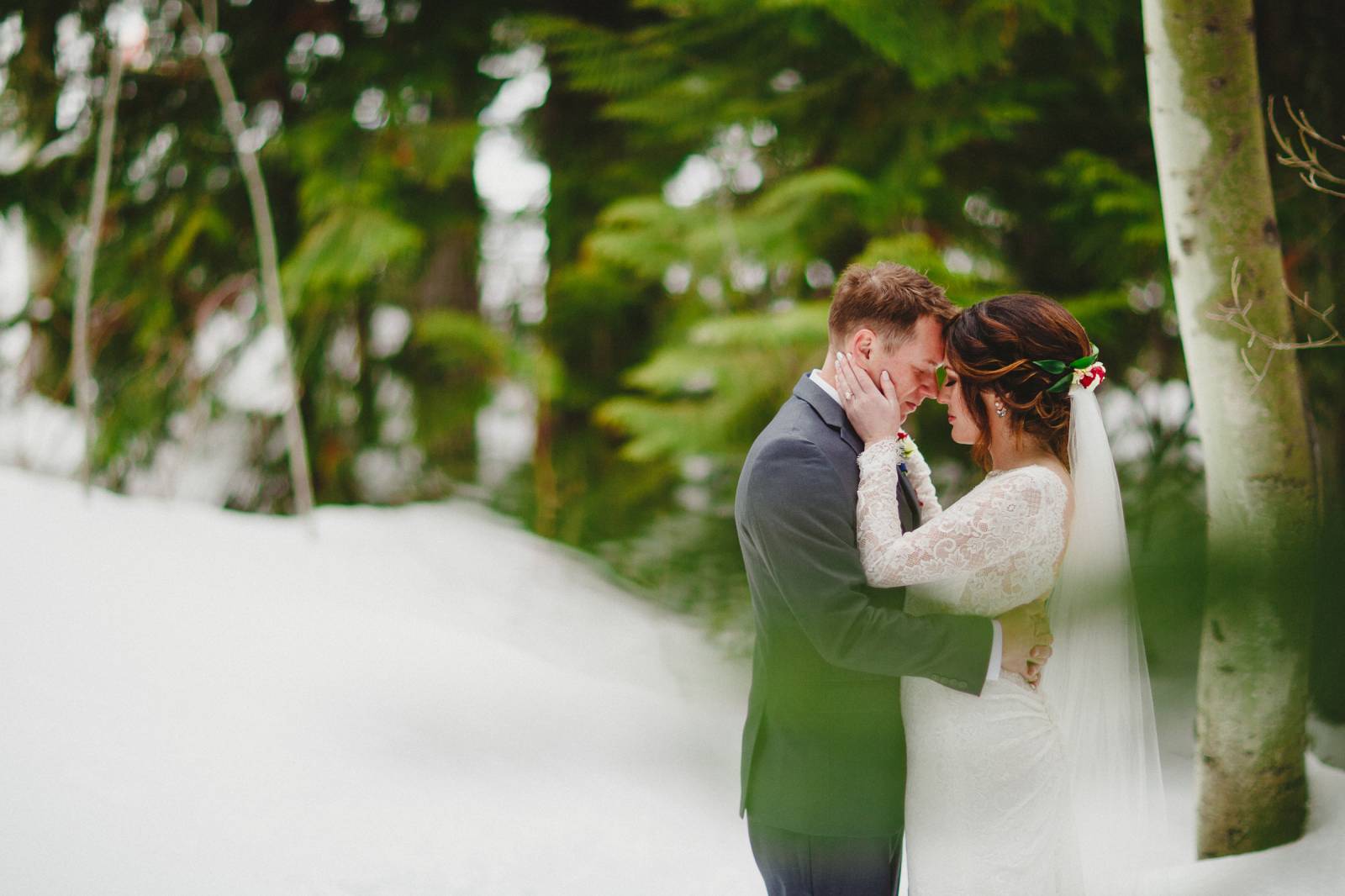 After a beautiful first look and taking some time for photos, Jenna and Joel were ready to hit the slopes for a few laps before their wedding ceremony! When you're from the prairies there is no wasting time, you need to get as many laps as you can in (as a former Manitoban I completely understand this).
Dressed in their wedding attire they headed up the chairlift for some laps together with their photographer in tow (trying desperately to keep up with these two). Of course 6:8 Photography had an absolute blast riding with this two and being able to catch some fun photos of this special moment. Let's be honest, I can't think of a better way to get rid of any wedding jitters or nerves and have some fun together!!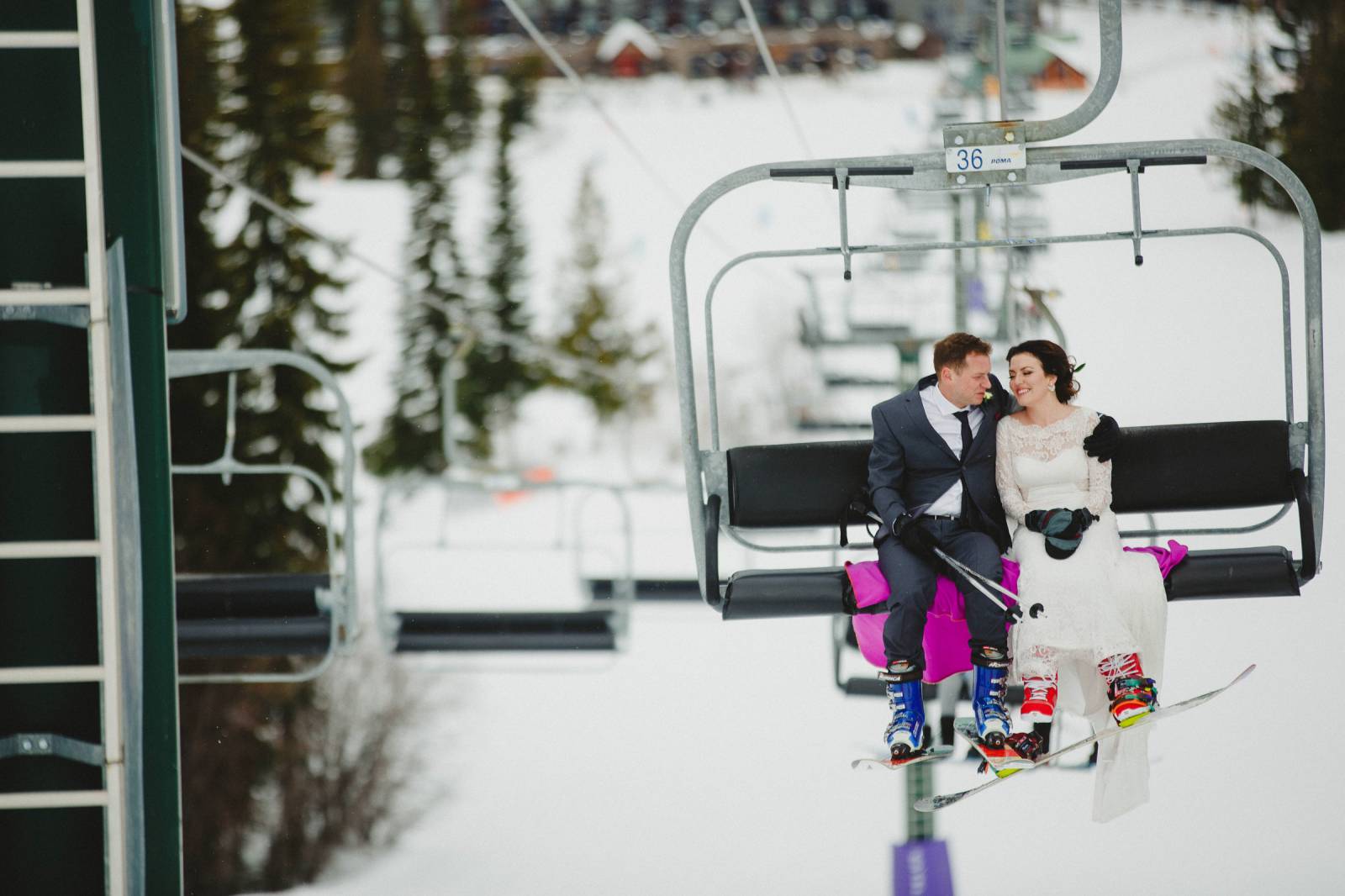 After photos, skiing, and a few quick touch ups, it was finally time for the gorgeous outdoor wedding ceremony! Surrounded by mountains, snow, family, and friends, Jenna and Joel proclaimed their love for each other and committed their lives to one another. After the wedding ceremony, they celebrated with a special cocktail hour and a reception full of laughter, great speeches and tons of dancing.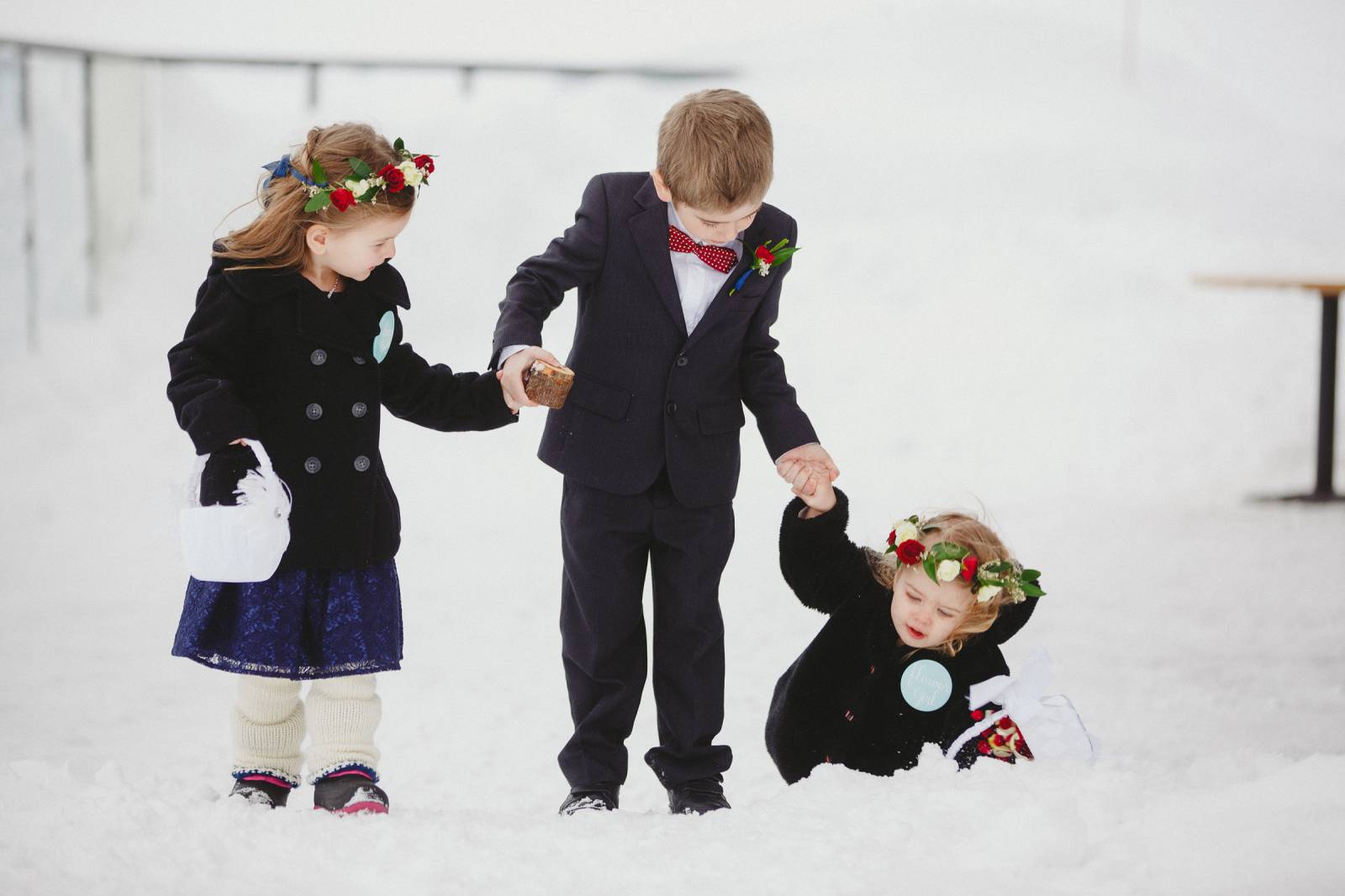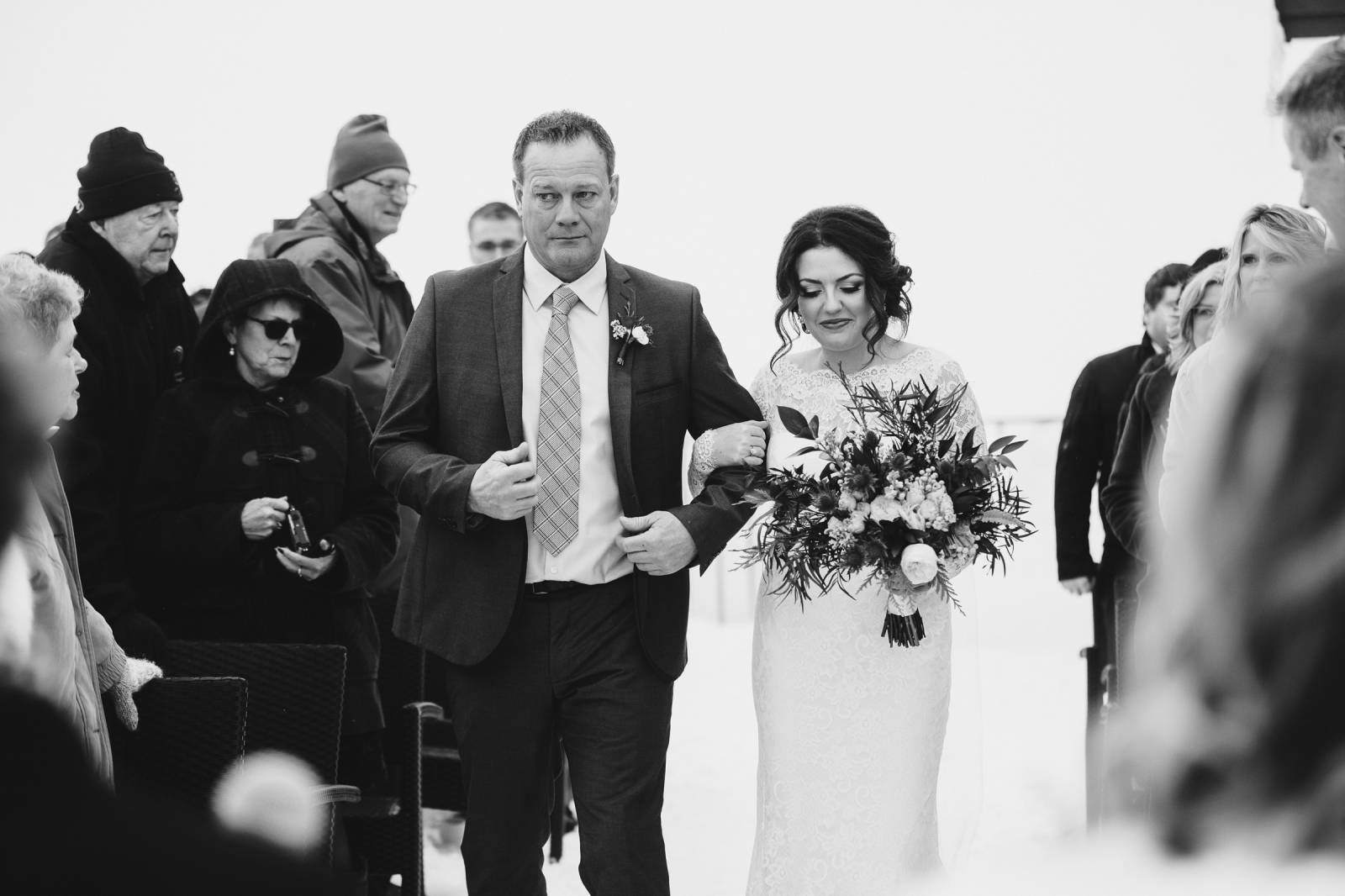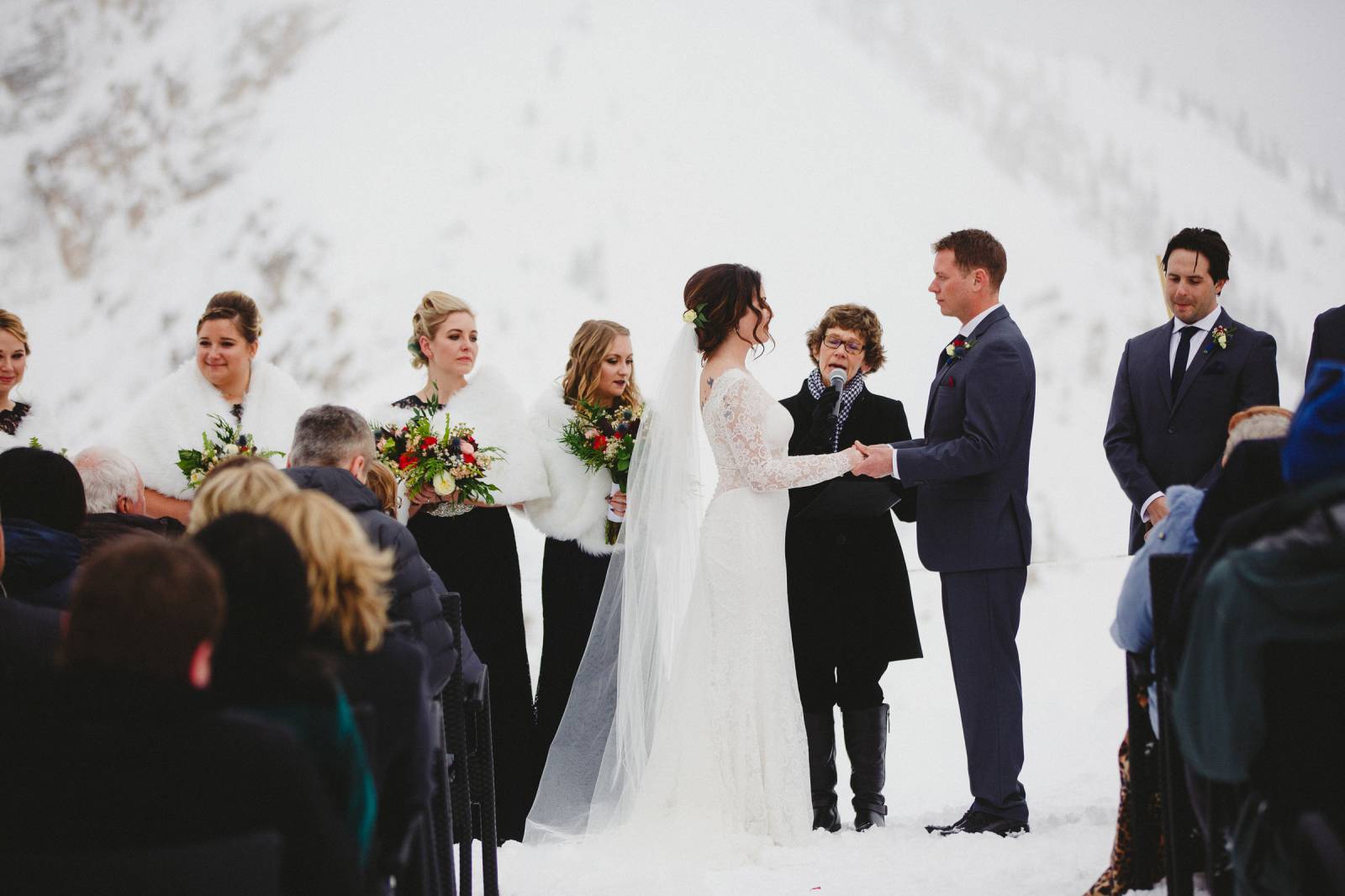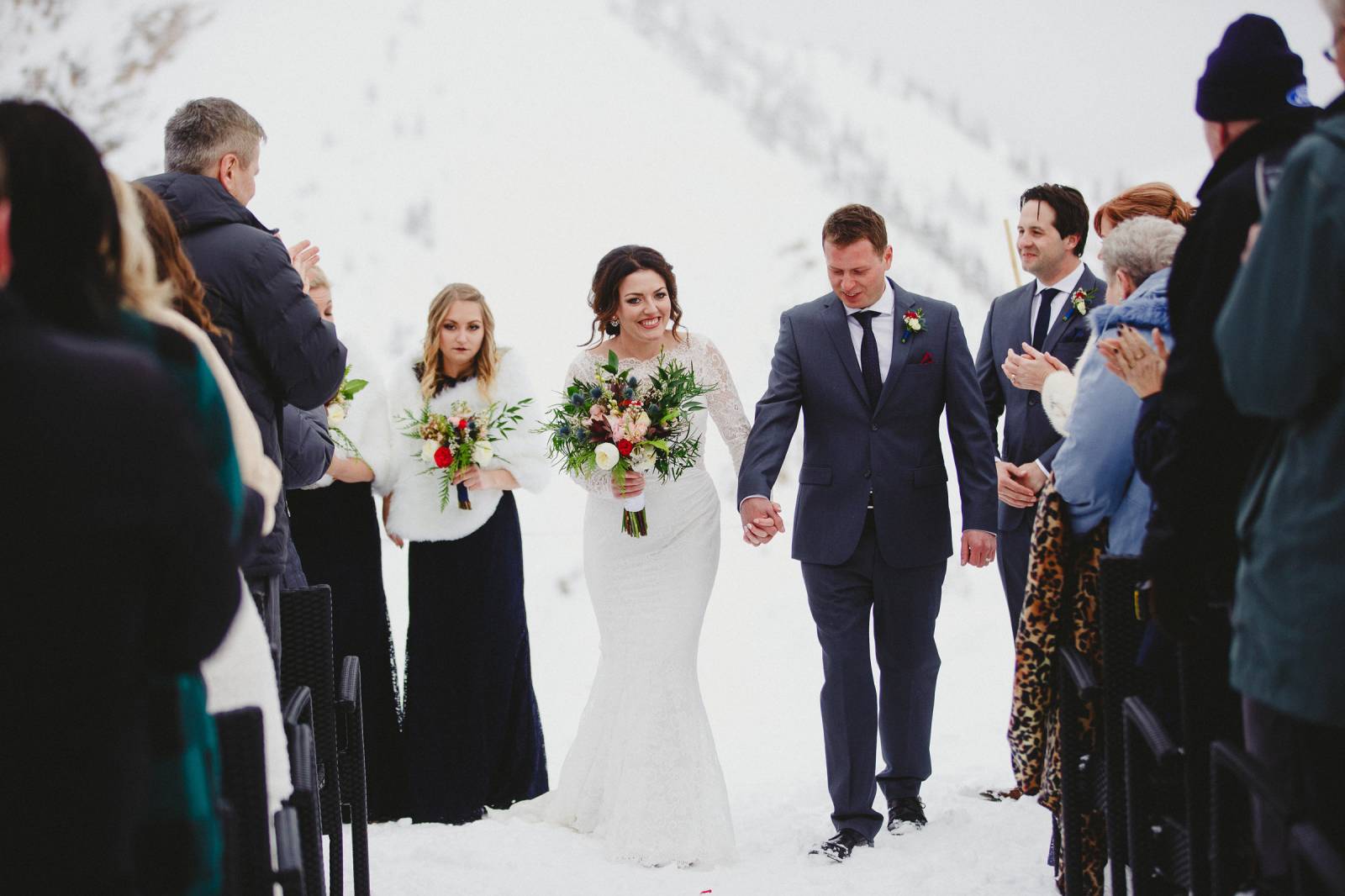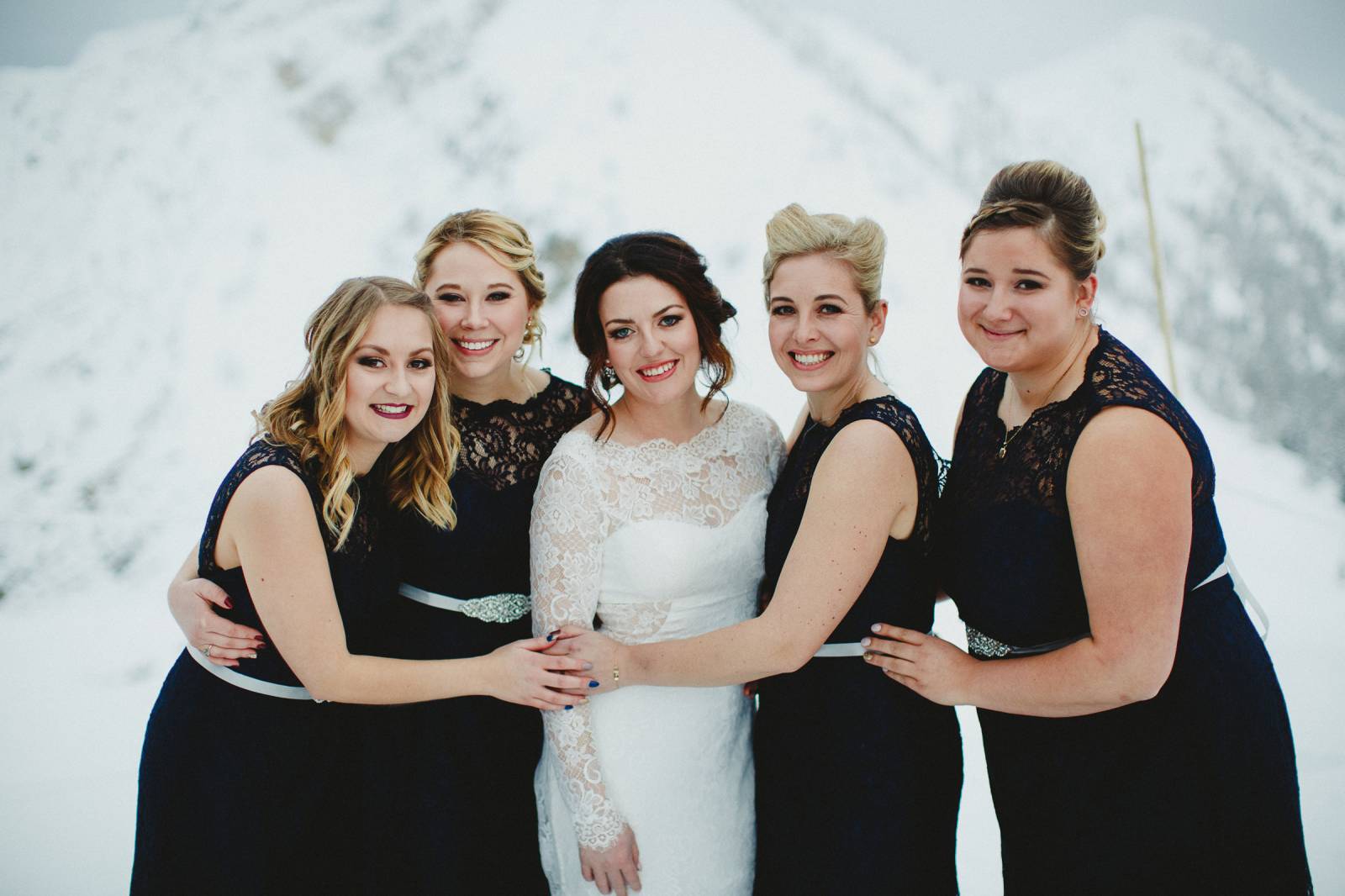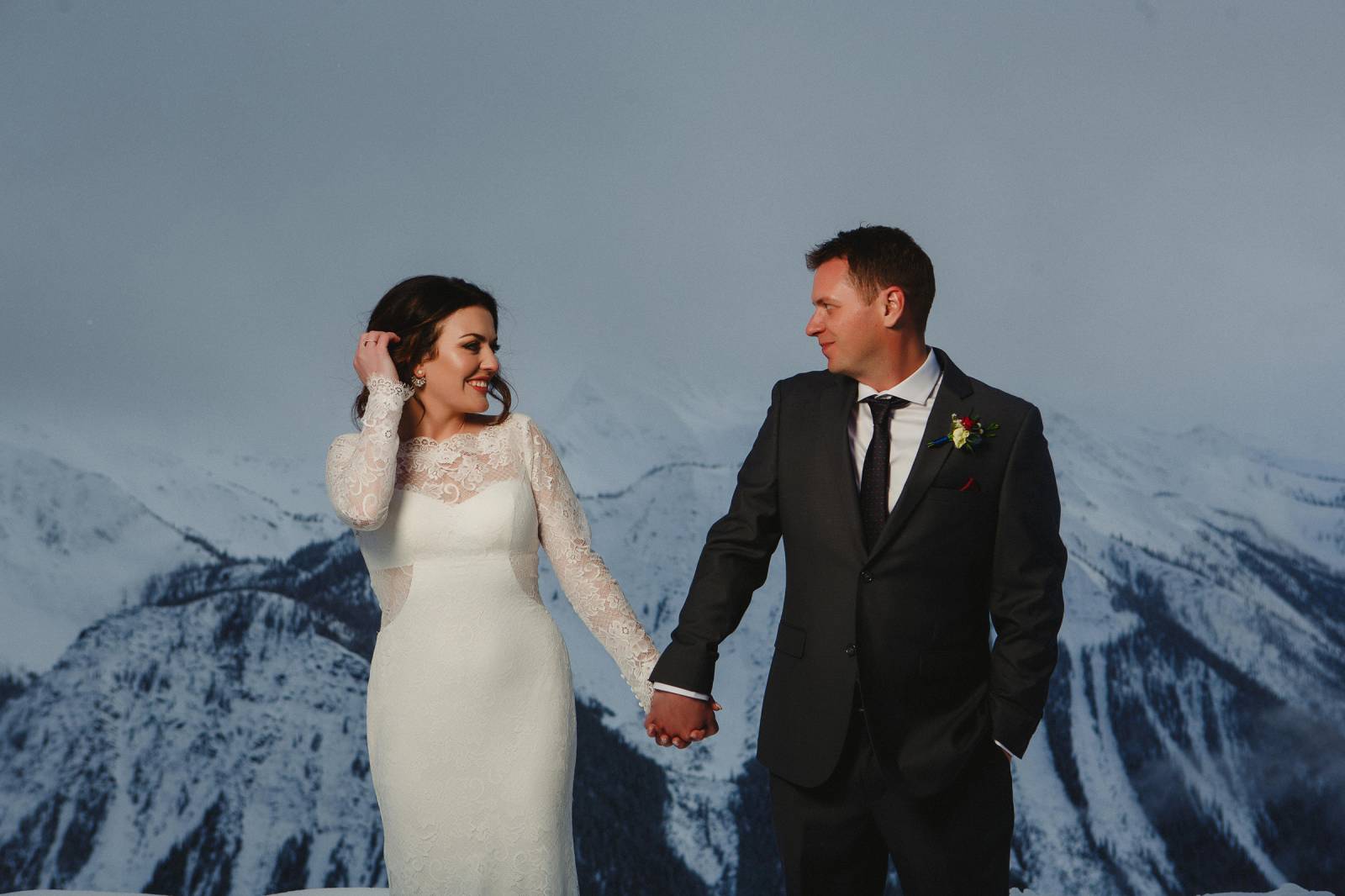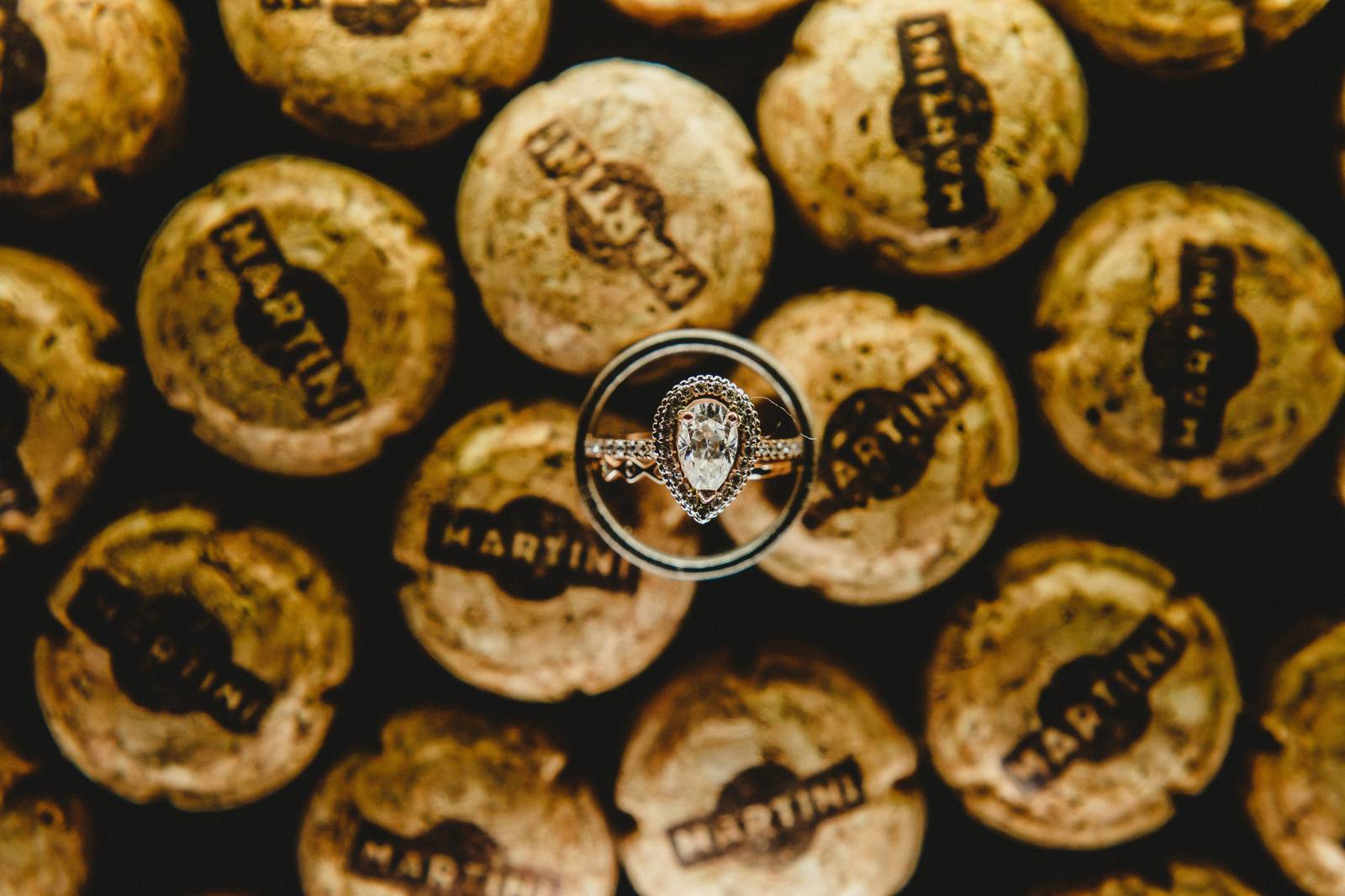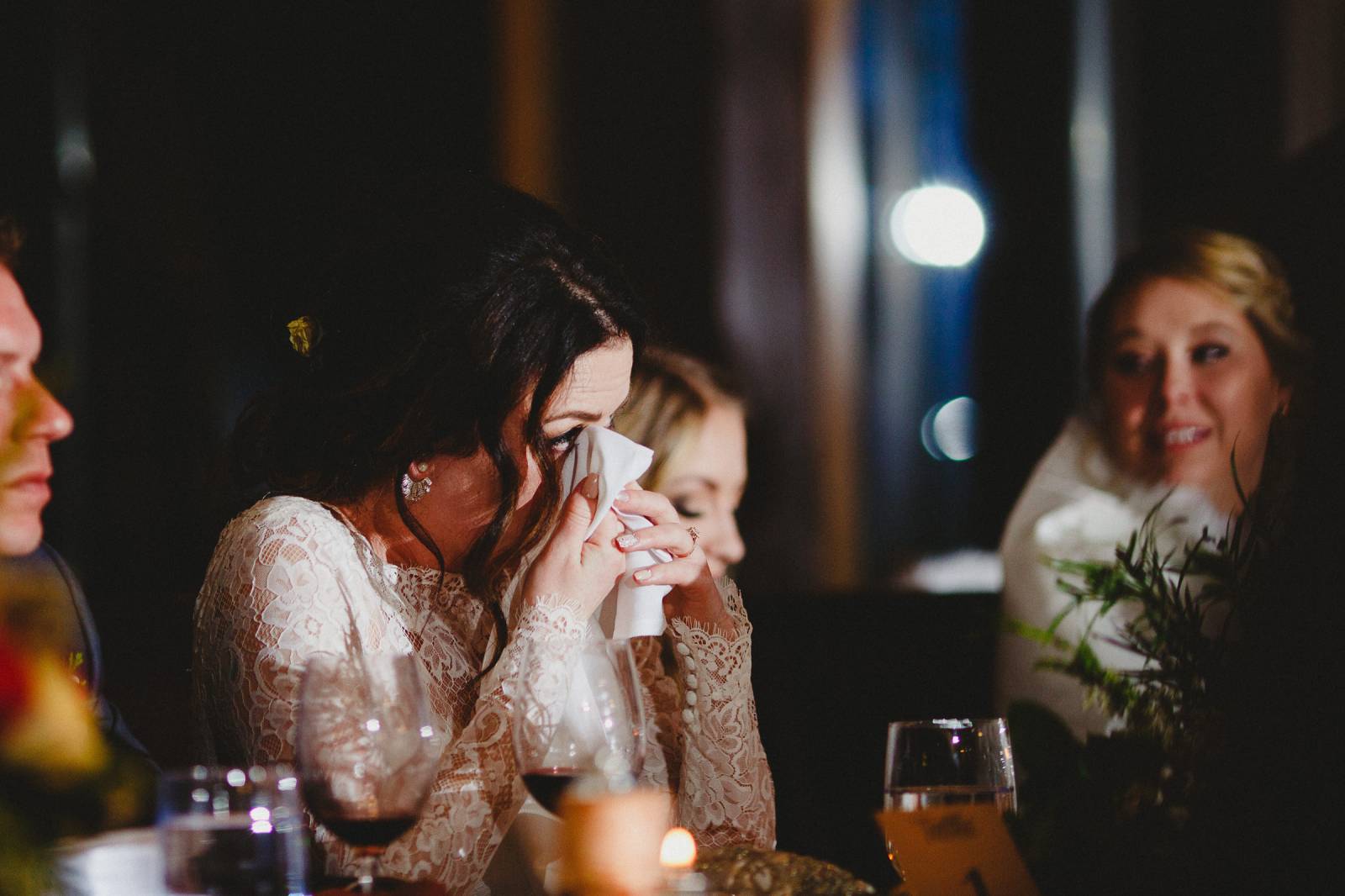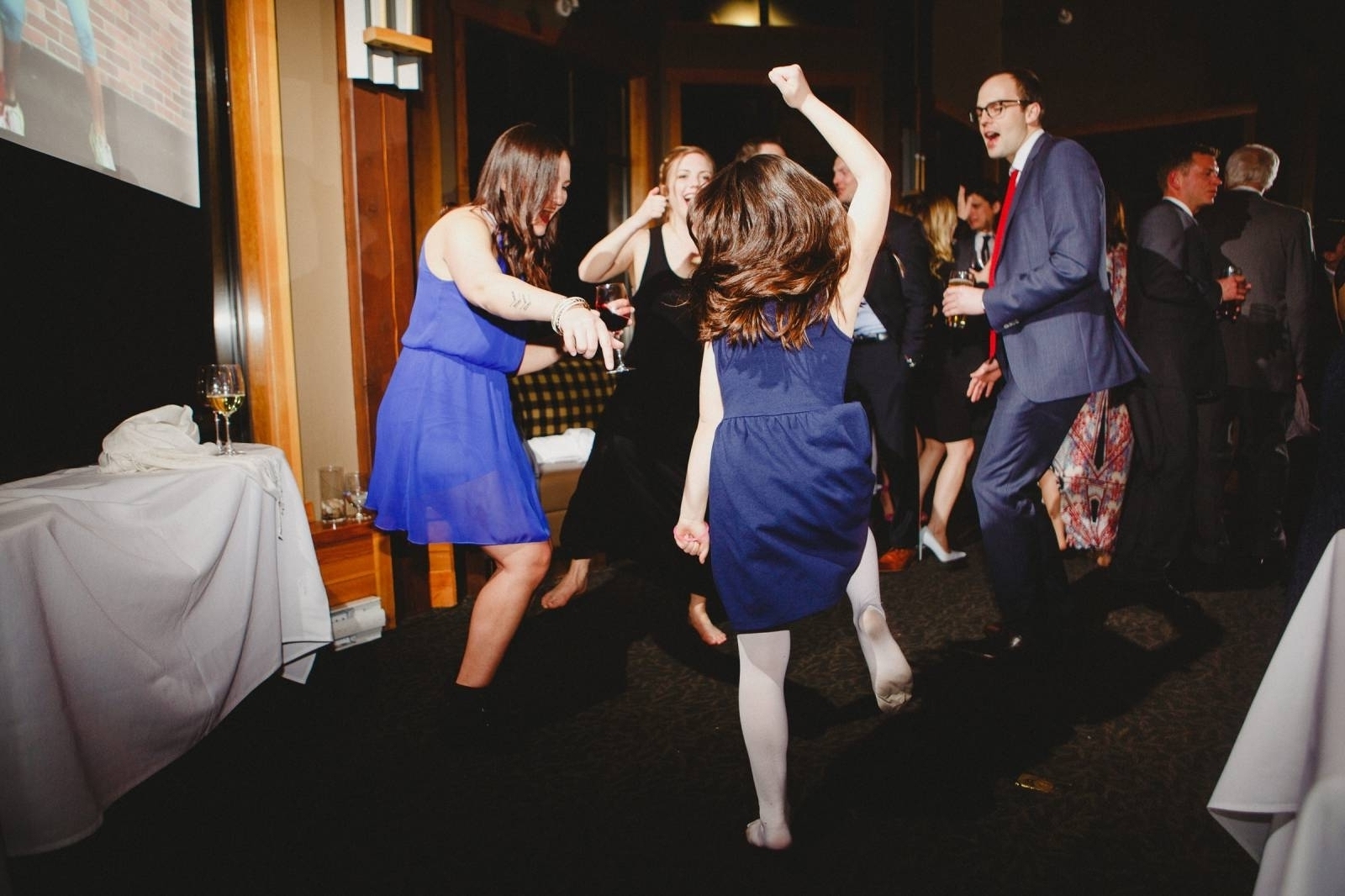 A huge thank-you to 6:8 Photography for sharing this gorgeous wedding with us today and letting us in on Jenna & Joel's amazing wedding adventure - the photos are incredible!