Soft, romantic and natural - Sophia and Steffen's Banff wedding is a dream come true. Sophia looked like a dream in a beautiful lace gown with soft makeup and a floral crown that looked like it was picked right from a nearby meadow. The ceremony at Tunnel Mountain overlooked the majestic mountains and included the cutest little ring bearers you have ever seen. All of it was captured and shared with us today by Banff wedding photographer, Eric Daigle Photography.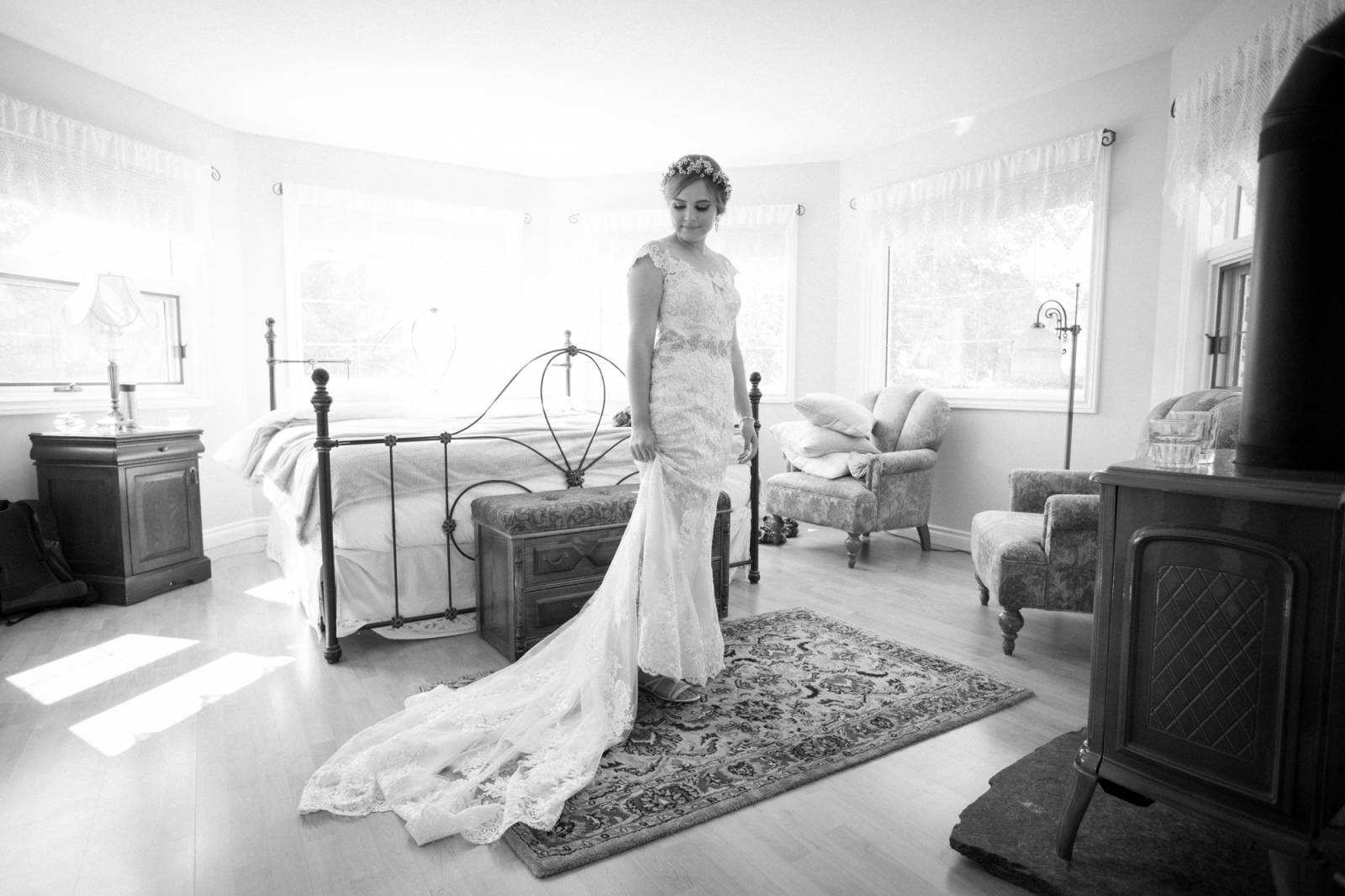 Can you believe how beautiful this bouquet is? We are loving the rich colours, succulents and unique blooms that add so much texture and depth to the bouquet. And the custom watercolour caricature is possibly the cutest wedding program we've ever seen.
I don't think it is possible to have cuter "ring bearers" than this!?! Oh my goodness, these little guys are so cute and their signs have us giggling too.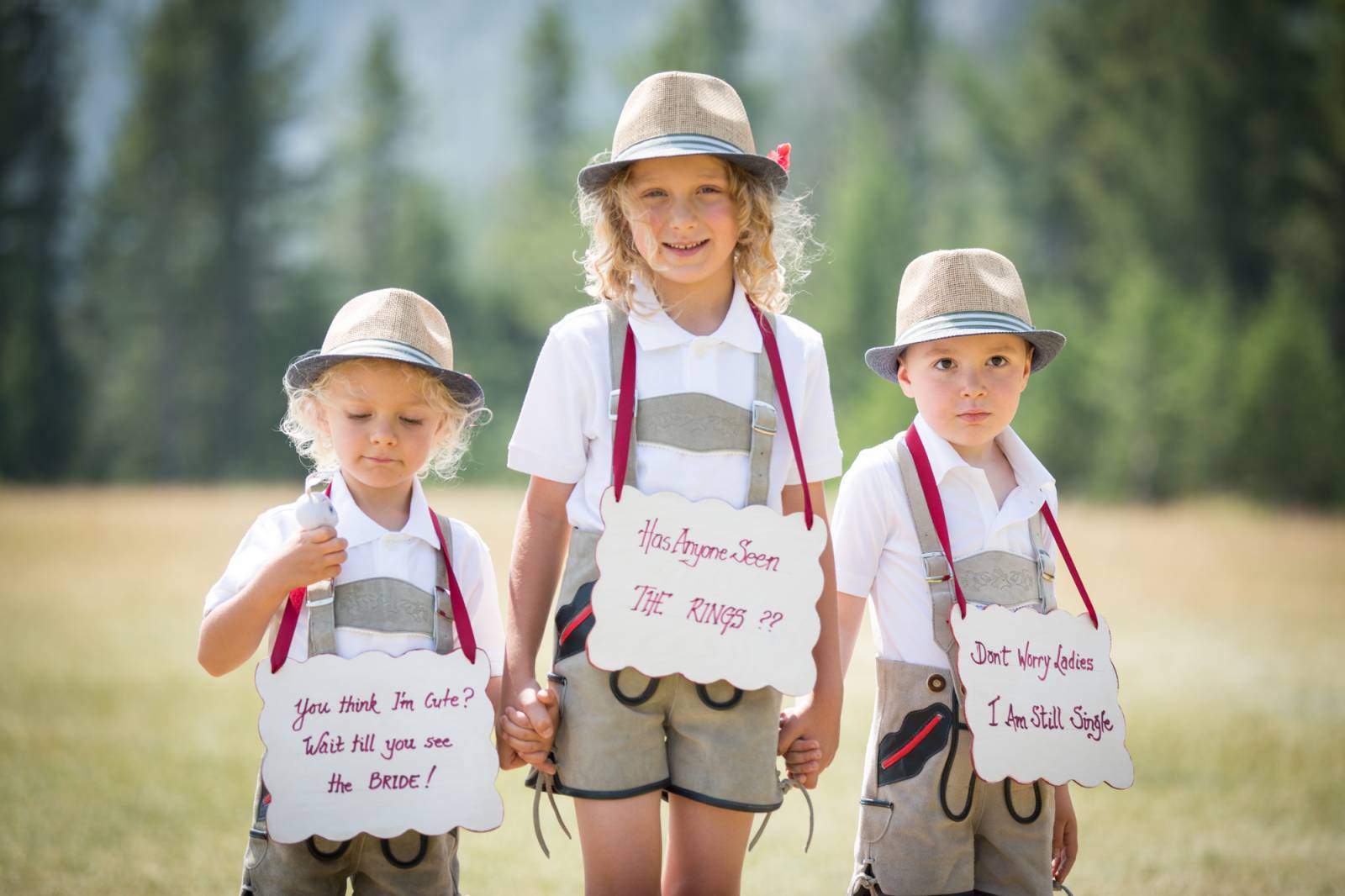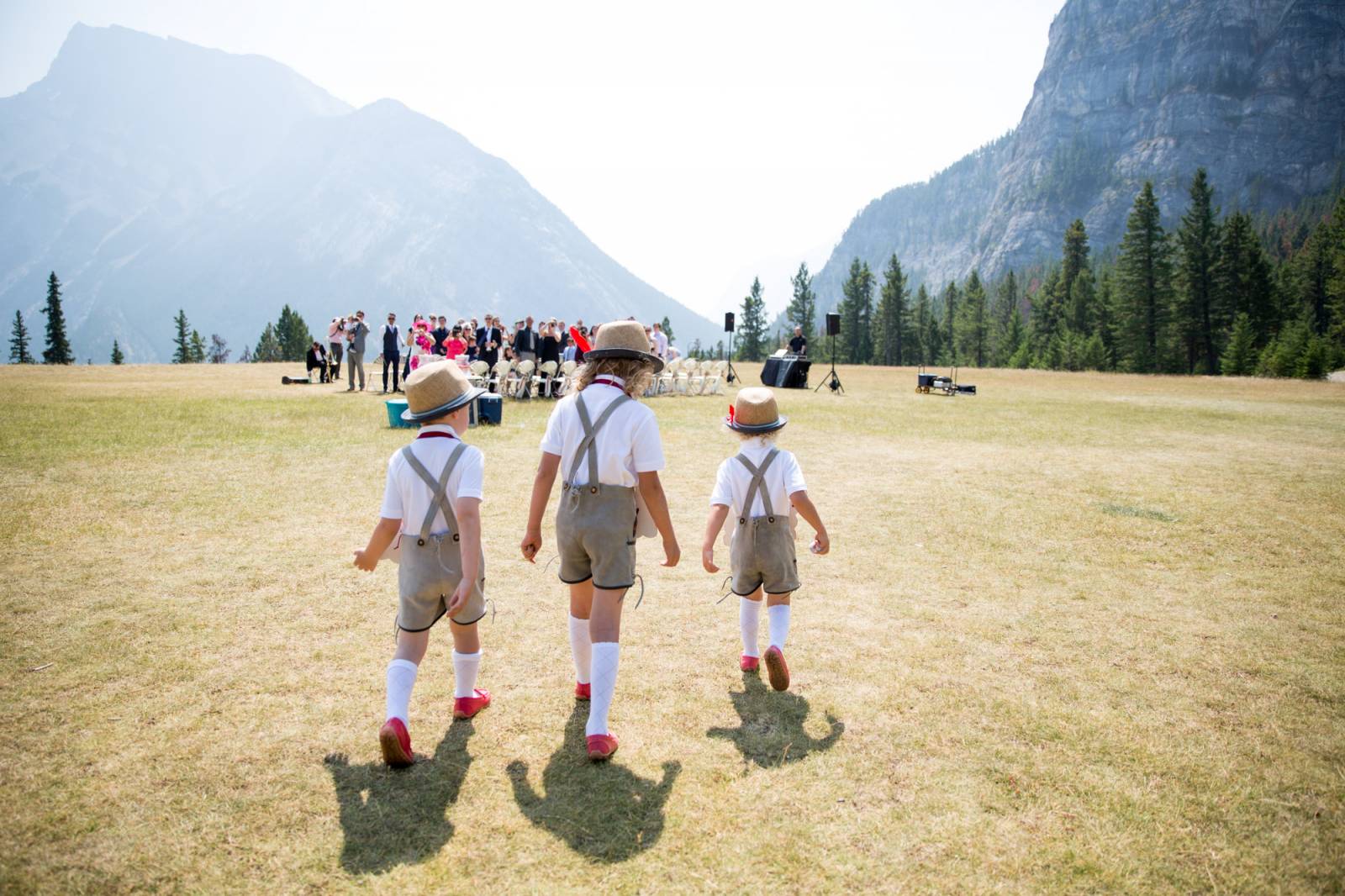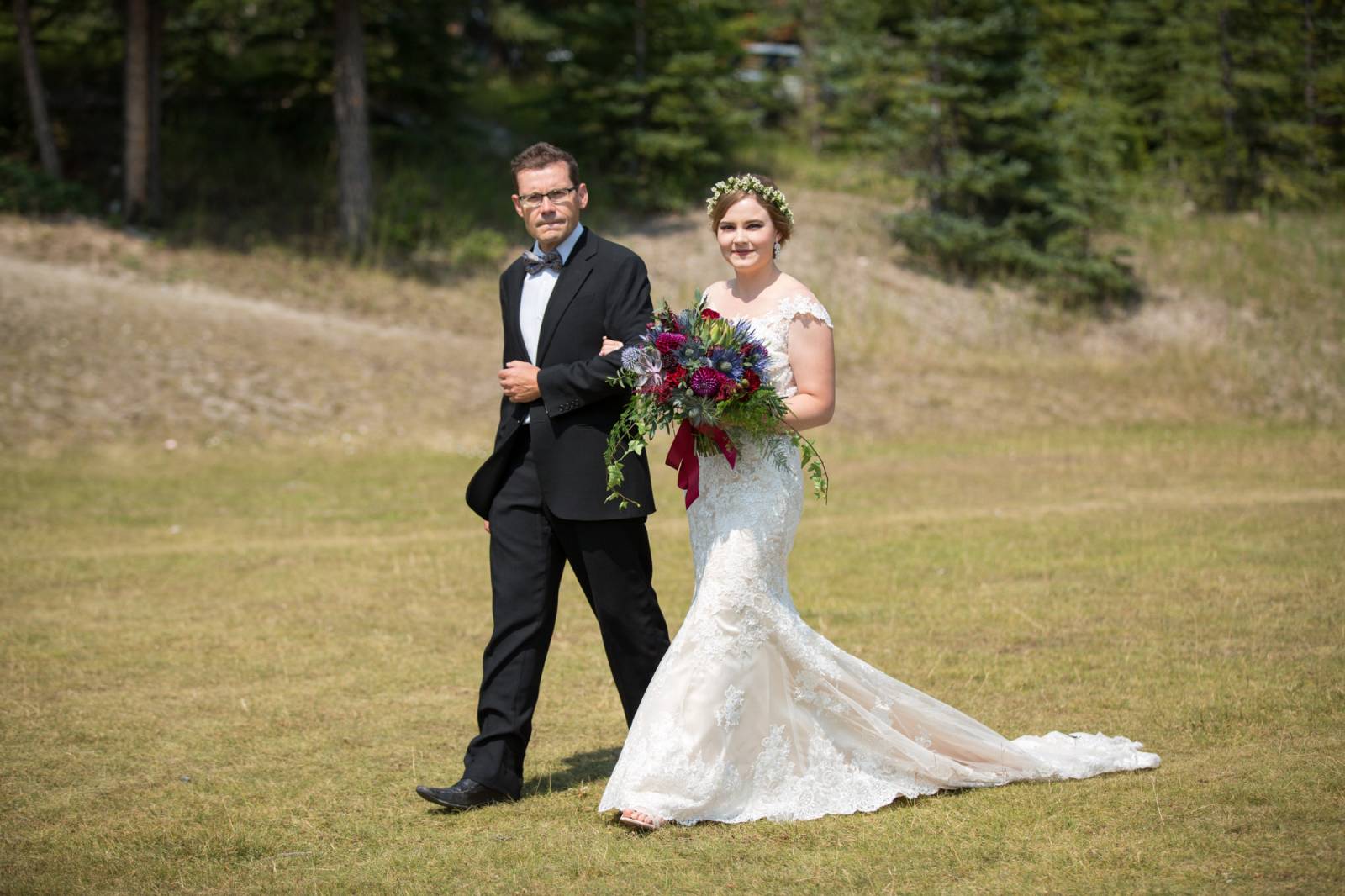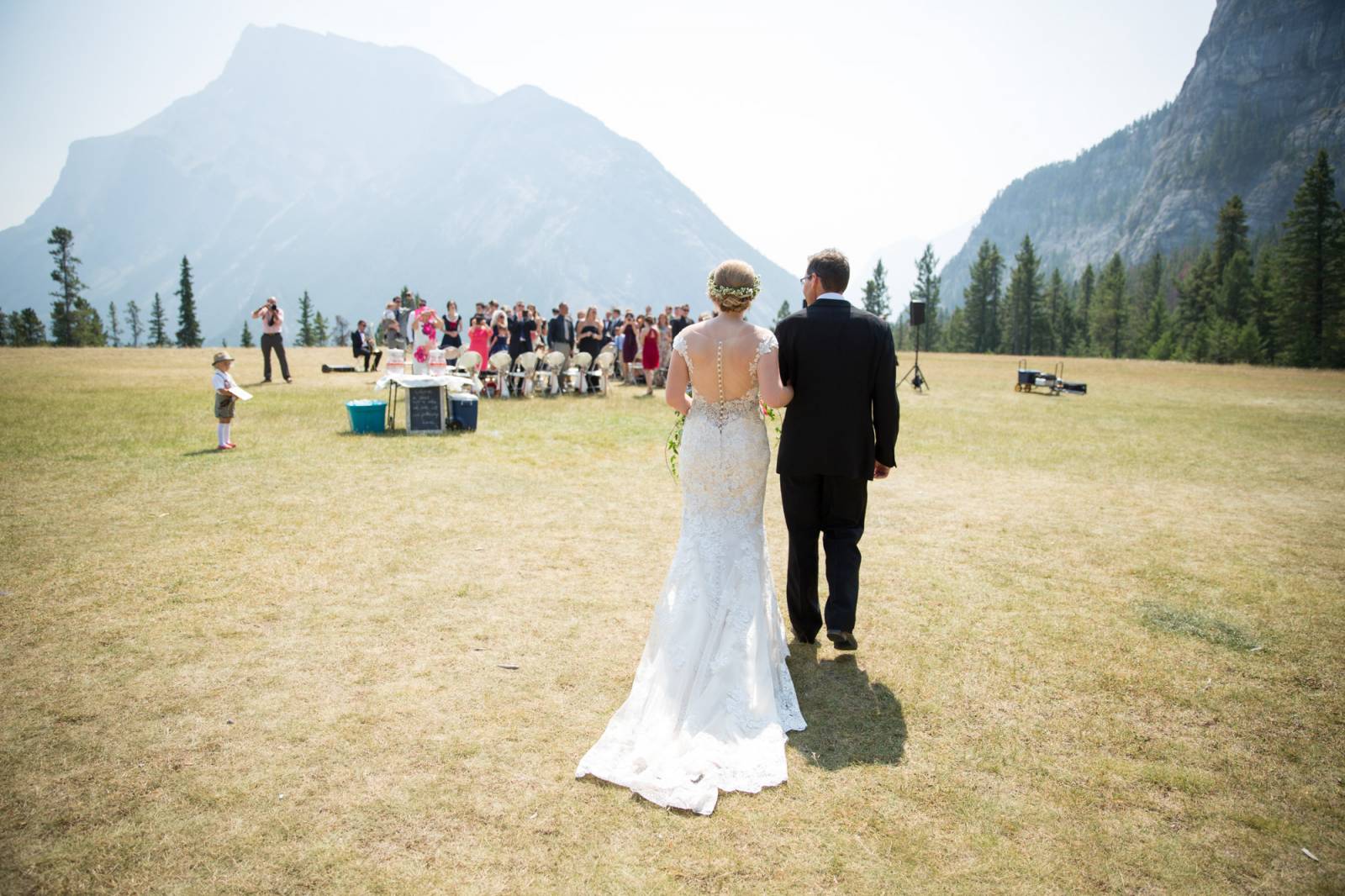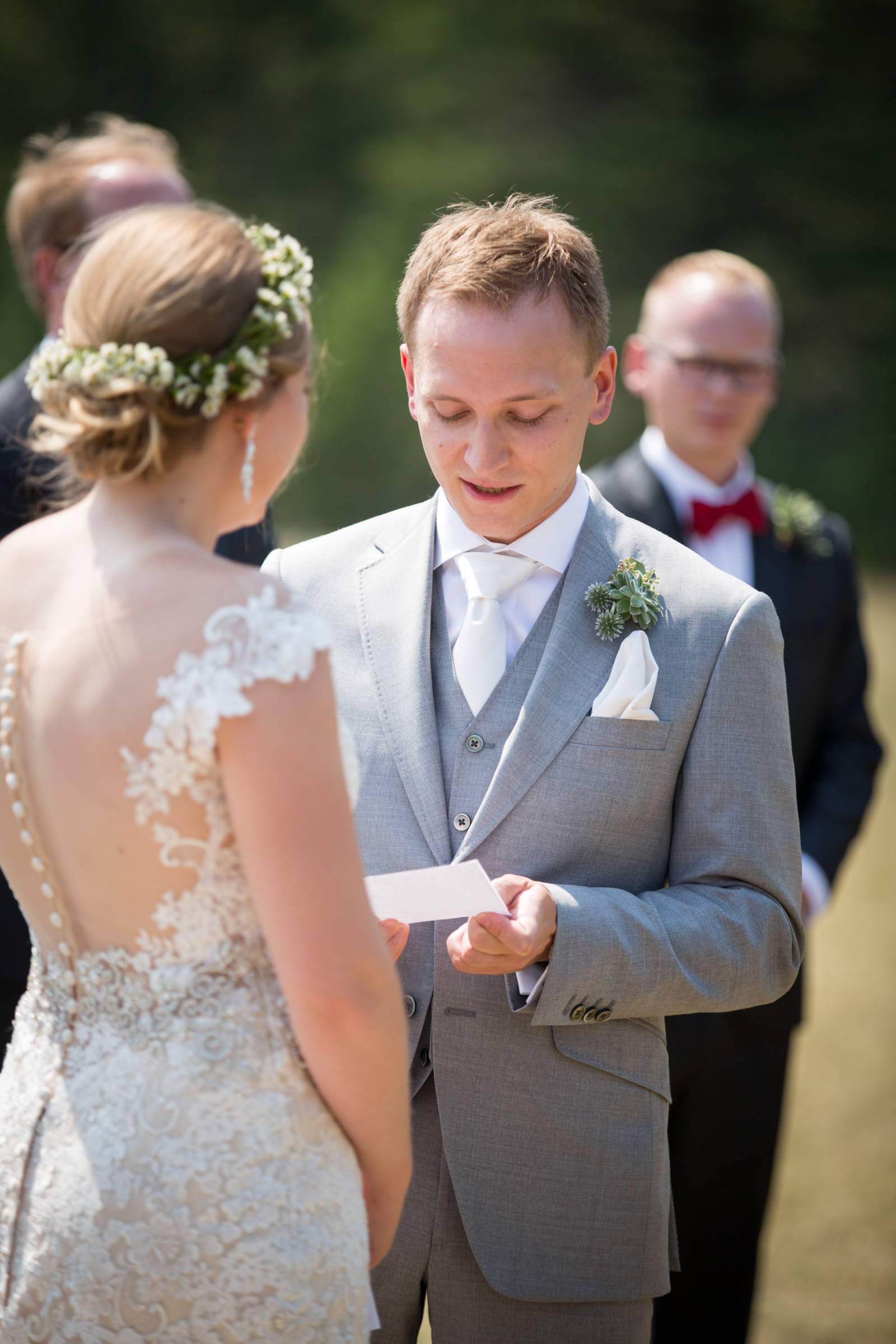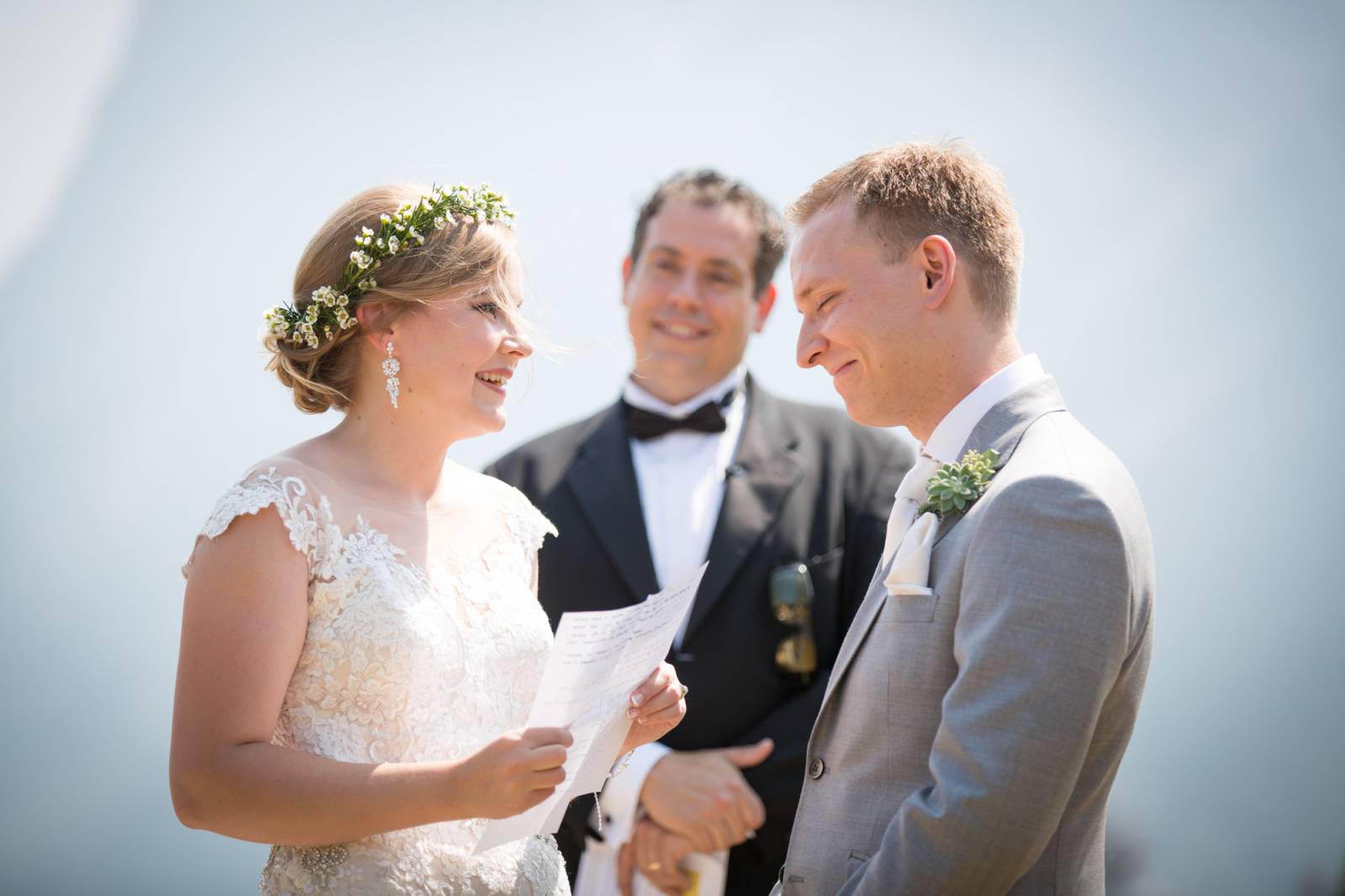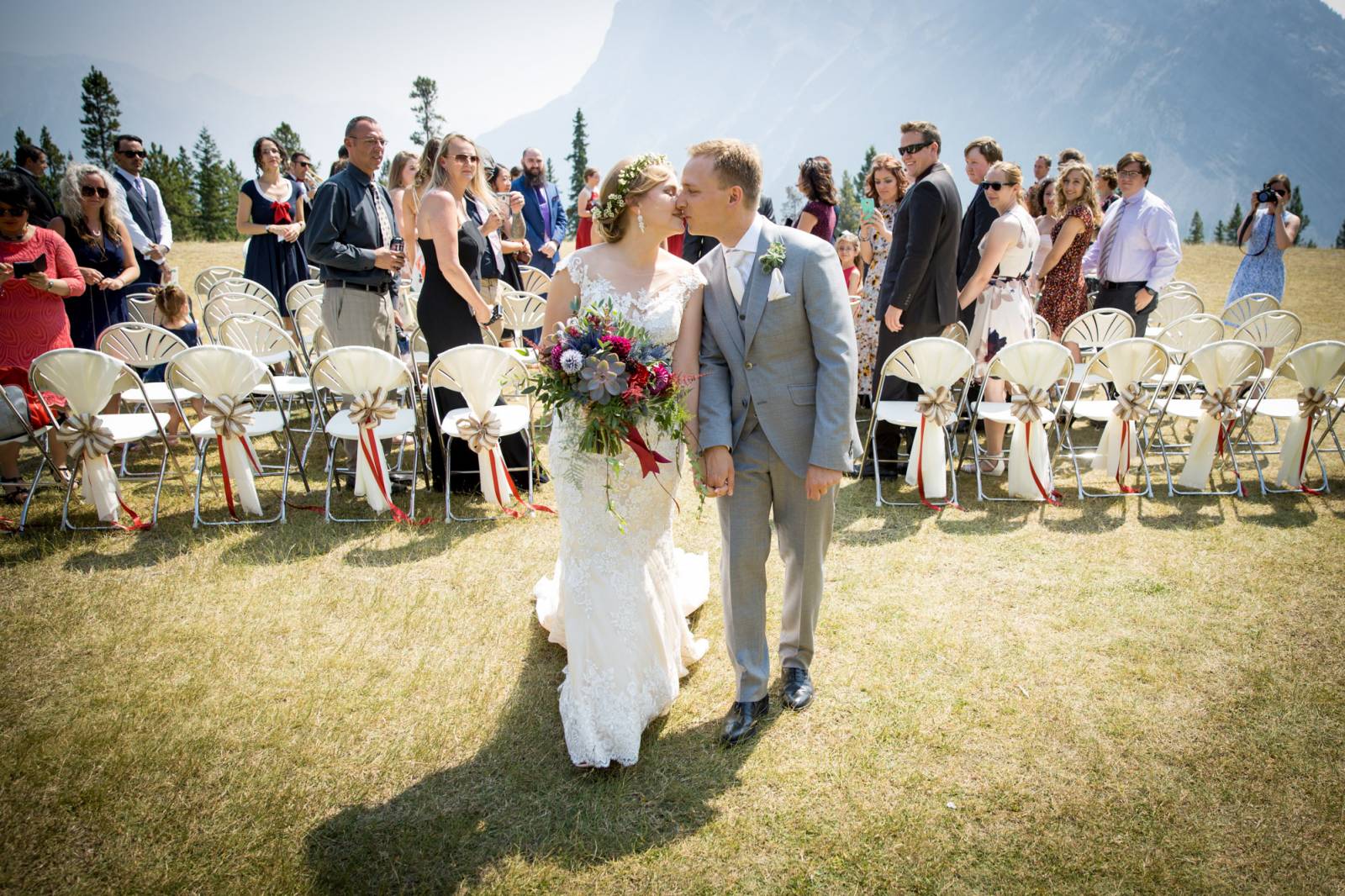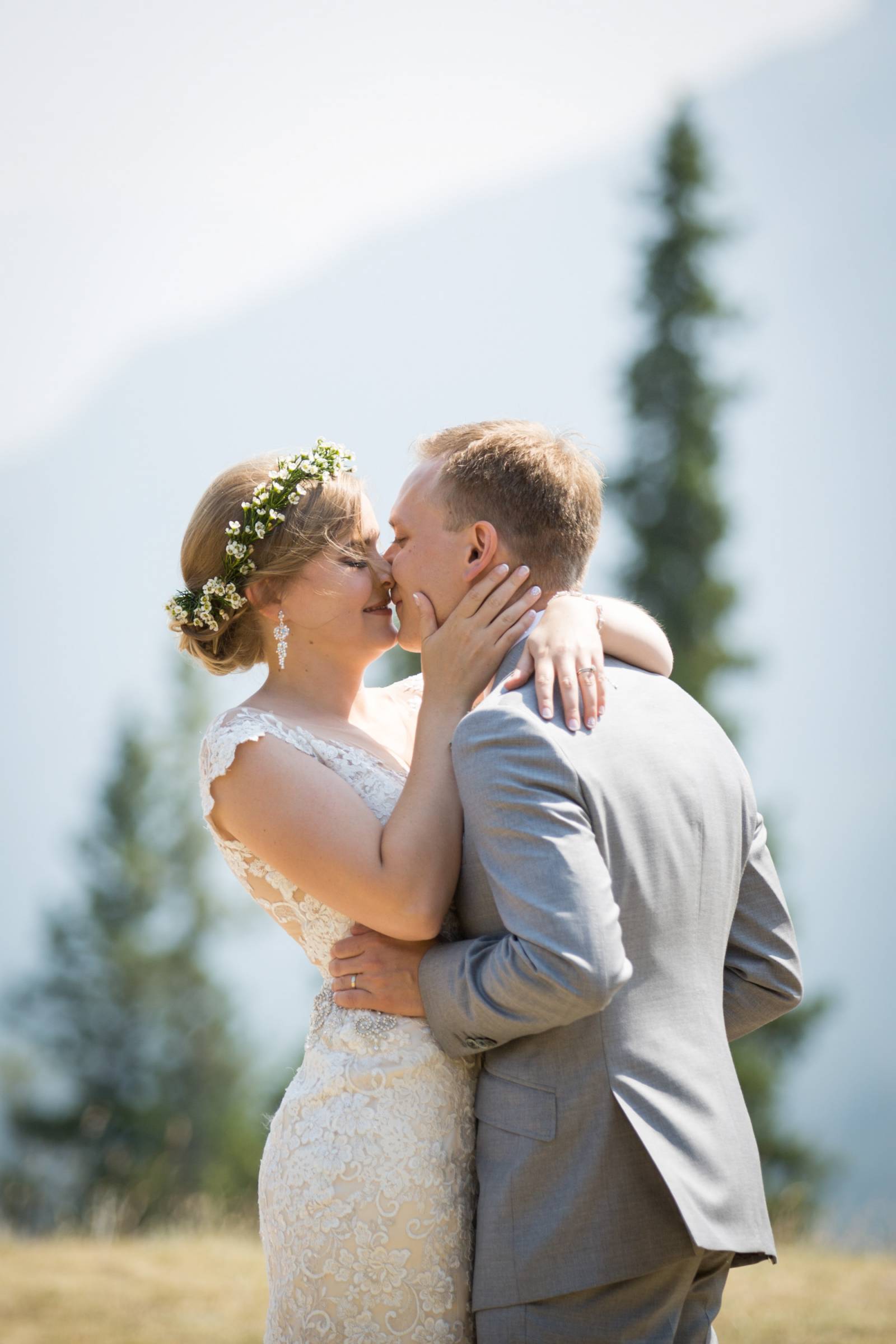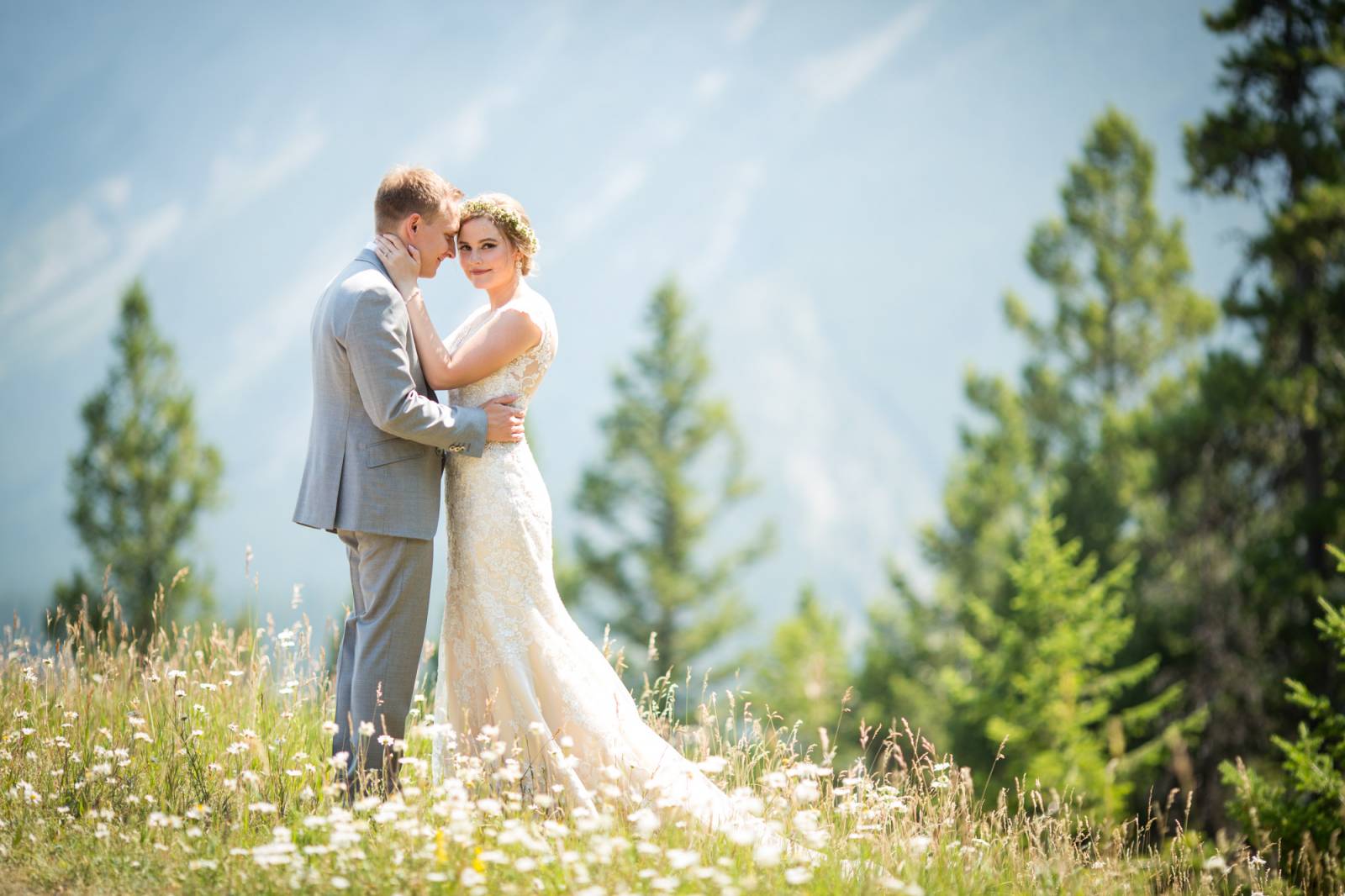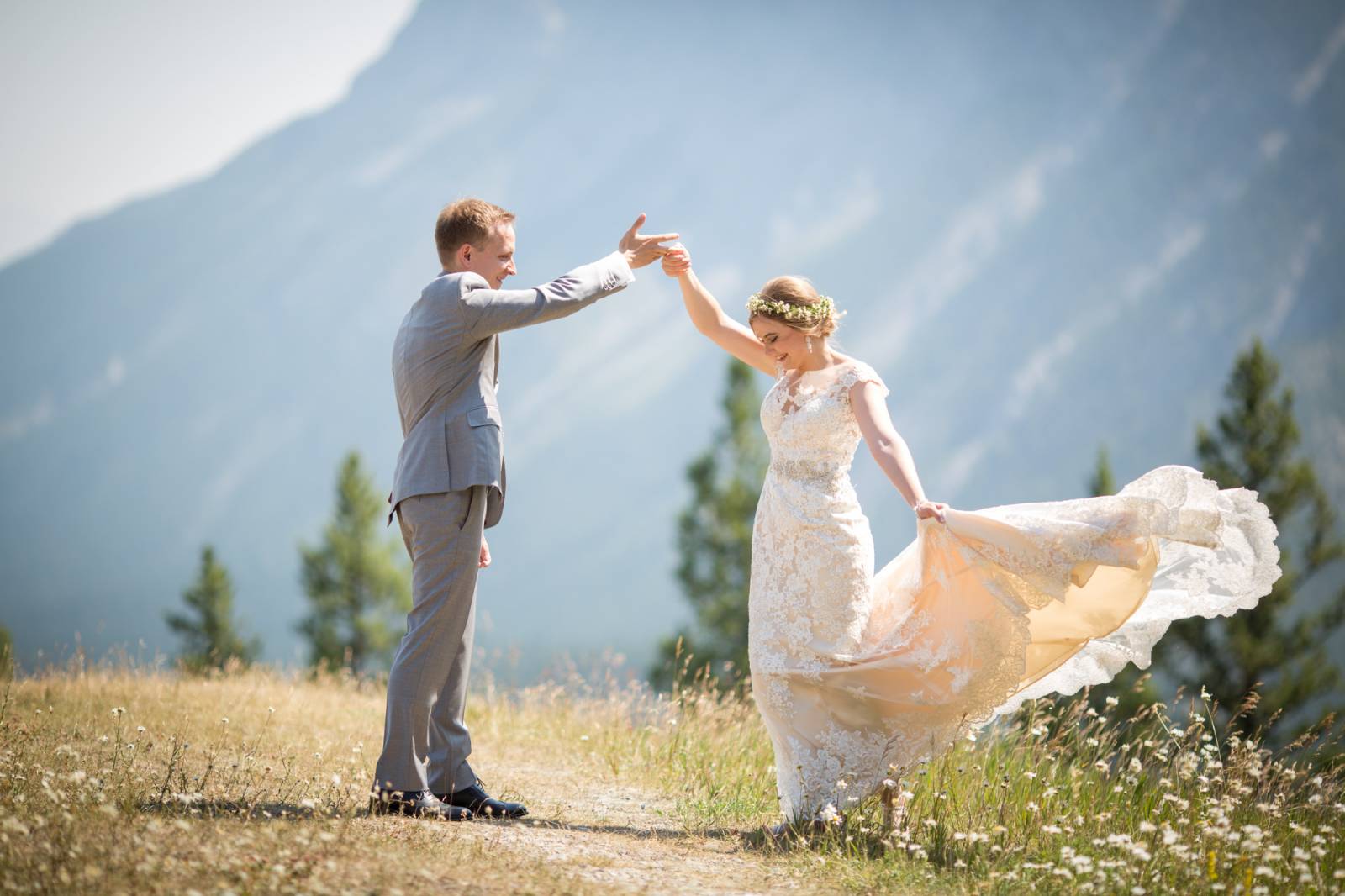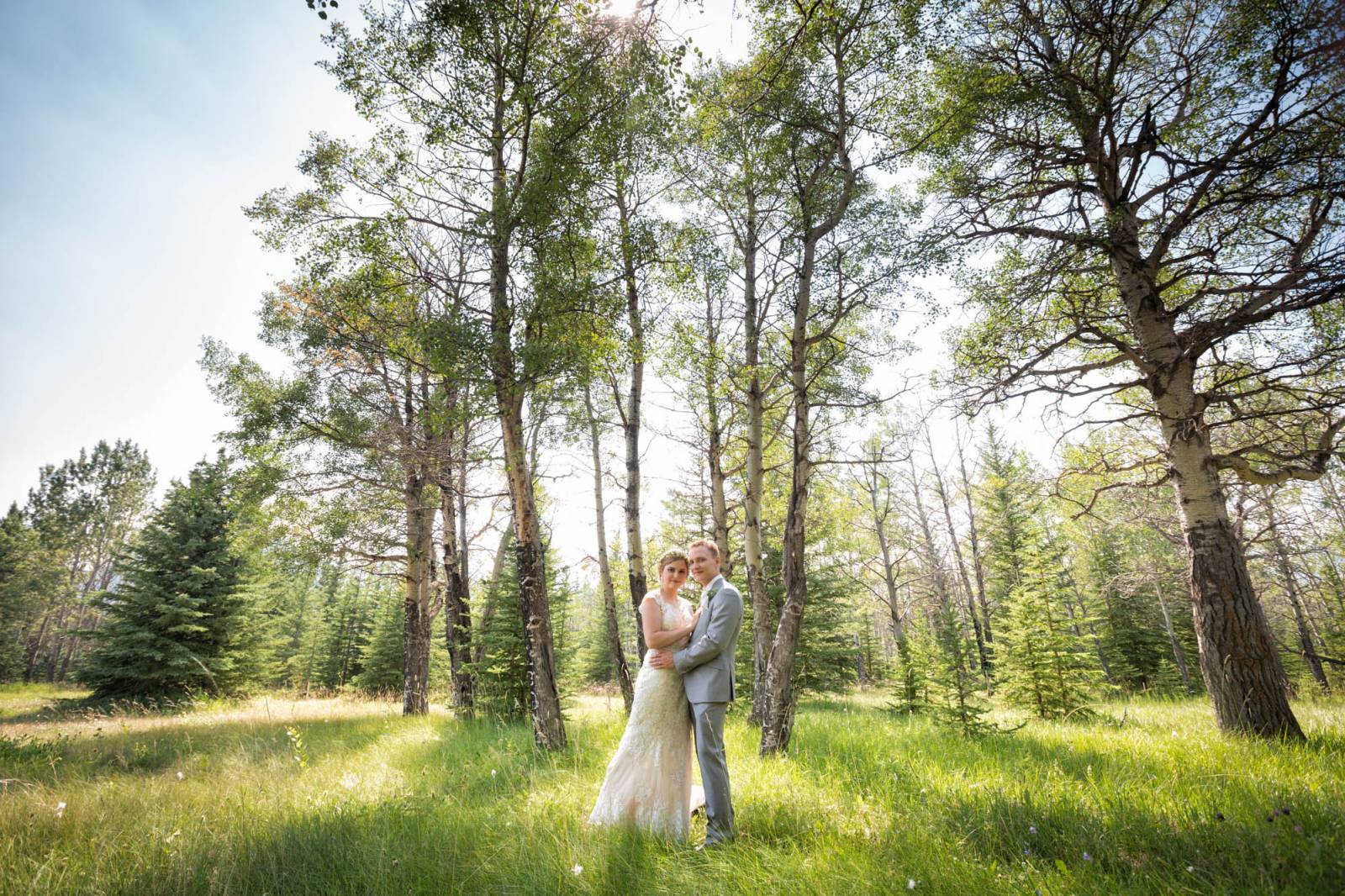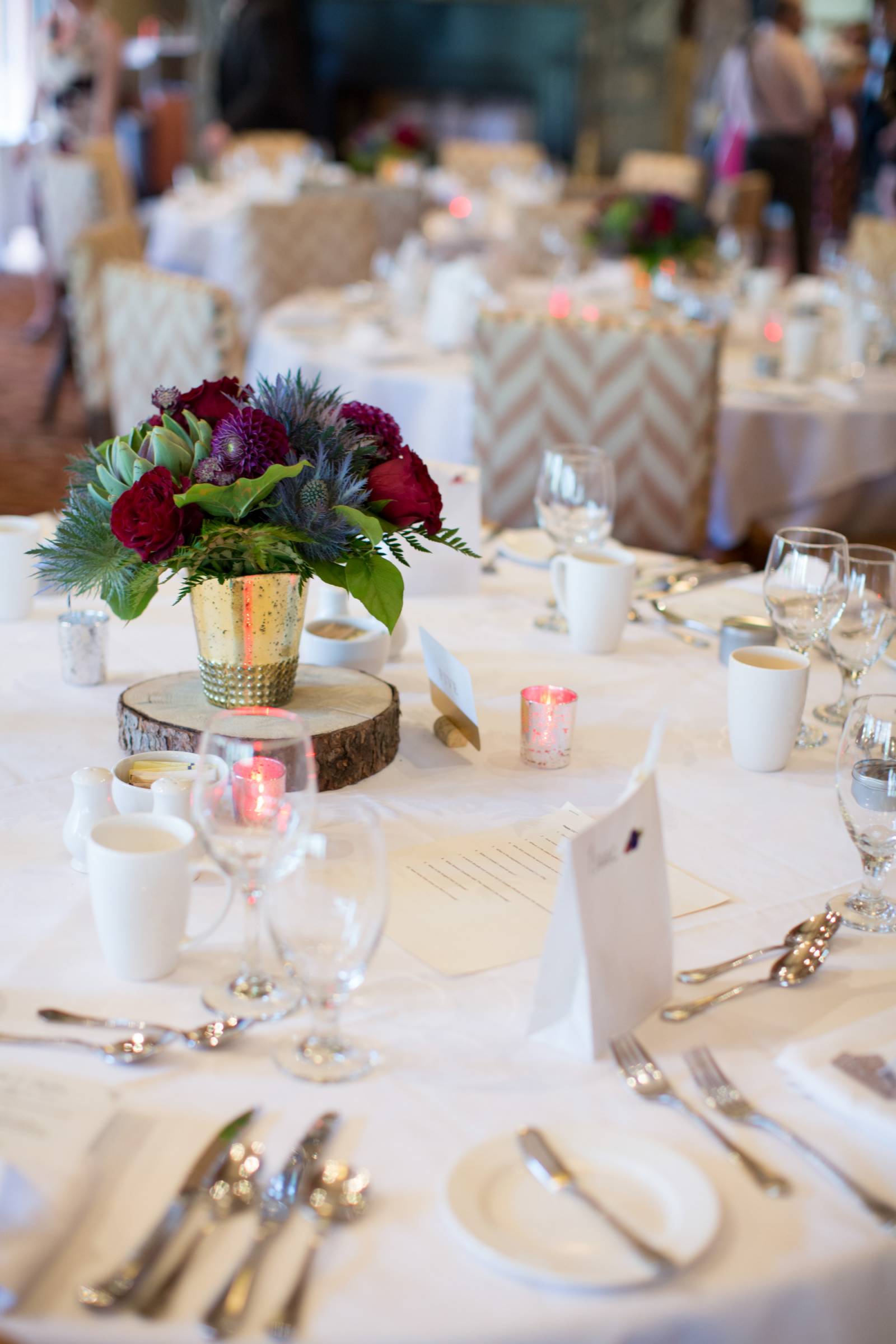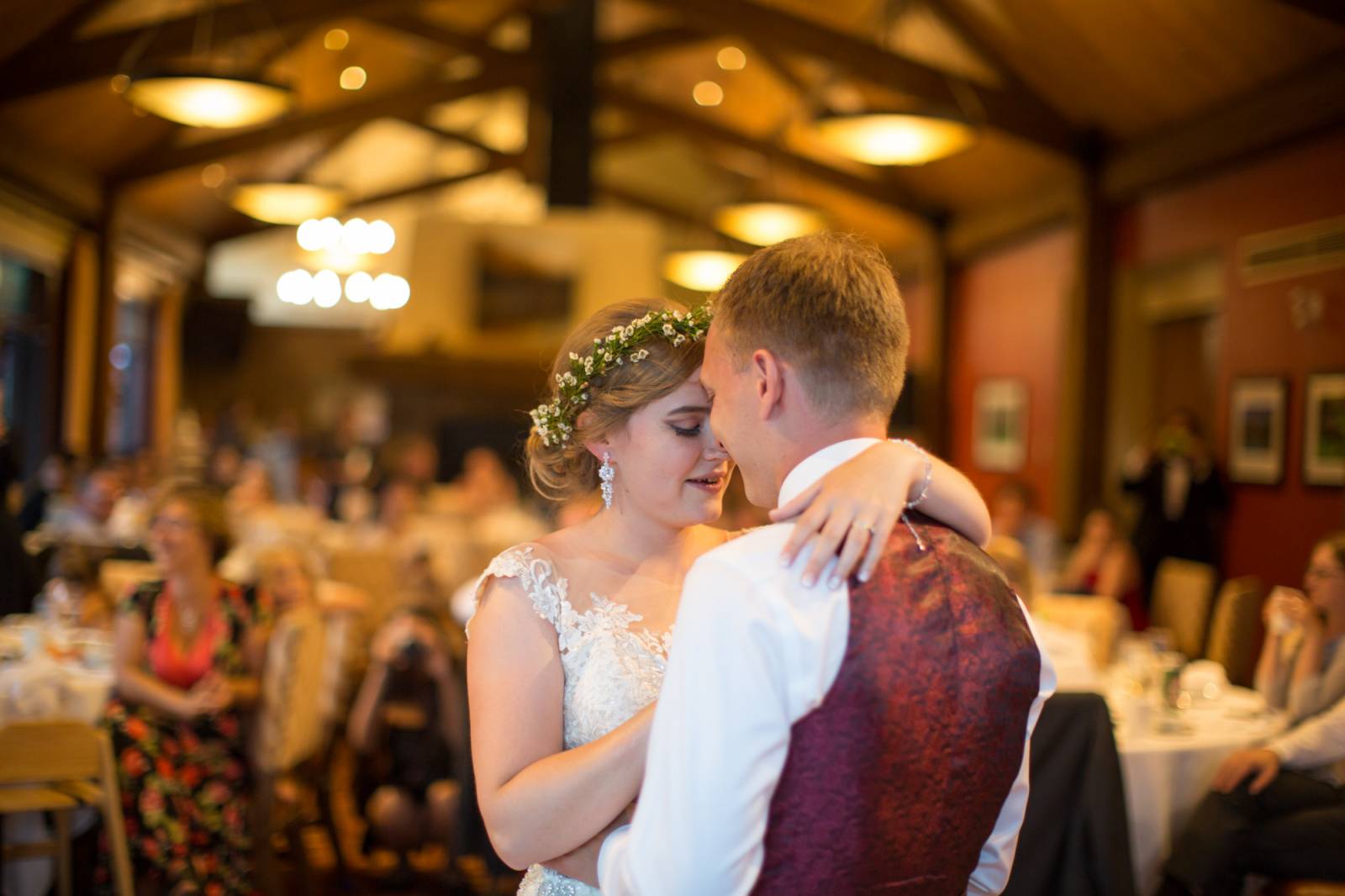 Thank you to Banff wedding photographer, Eric Daigle Photography for giving us a glimpse of this gorgeous Banff wedding today! It's always a pleasure sharing such beautiful photos!