Today we're heading to Banff for a gorgeous wedding captured by Banff wedding photographer, Kim Payant Photographer. Janelle and Clay were married at the beginning of September on a warm but drizzly day. Despite a few raindrops and, they went on with their outdoor wedding ceremony and made the most of every moment. They chose gorgeous deep colours, navy and burgundy for their wedding and worked at bringing touches of the outdoors wherever they could.
The mountains hold an important piece of Janelle & Clay's hearts as well as their own love story as Clay proposed on a hike to Rawson Lake in Kananaskis Country. The sweetest detail of their proposal was the fact that Clay secretly hiked up every bottle of nail polish Janelle owned. It seems like an odd thing to do, but Janelle had always commented that said she needed her nails painted when he proposed, and he didn't know which colour she would want.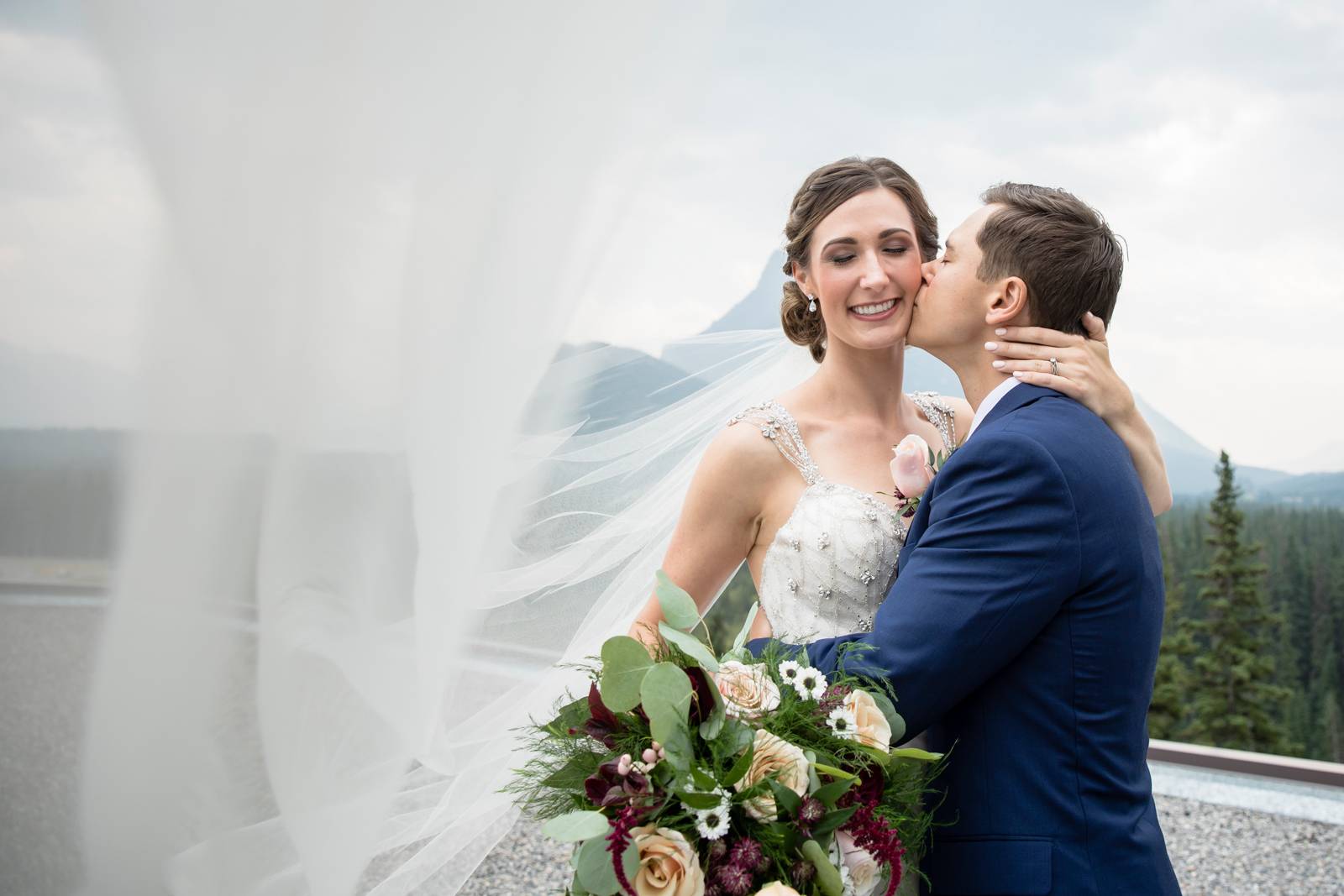 The wedding ceremony is always my favourite part of any wedding. Janelle had such beautiful words about their wedding ceremony:
"Exchanging our vows is something we will never forget. It was quite emotional sharing our personal vows with each other and our family and friends. It was how we had always envisioned it, outside with trees, mountains, in a quite, private setting. Having the arch that my husband made as a gift to me, for us to stand underneath during our ceremony made the vision complete!"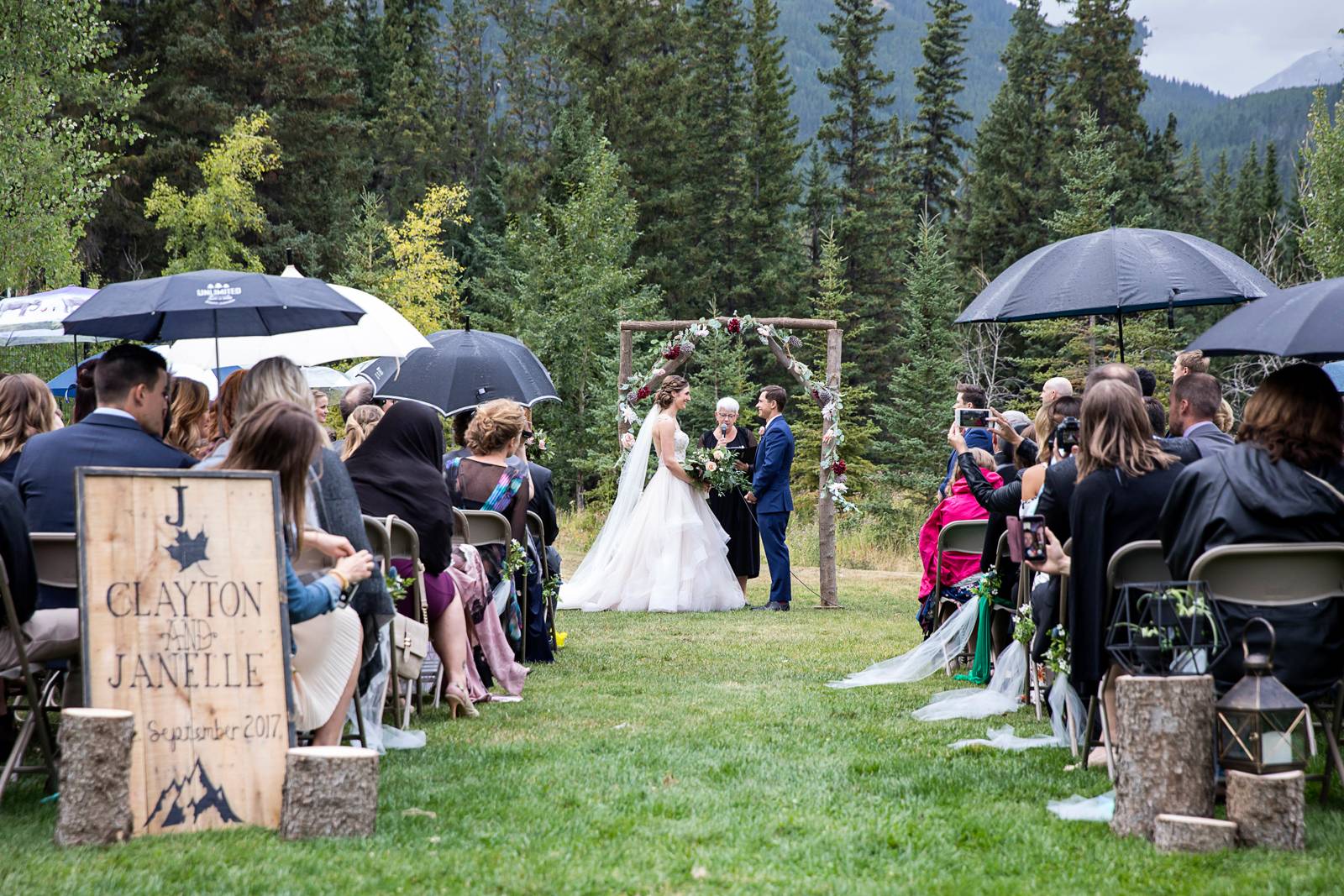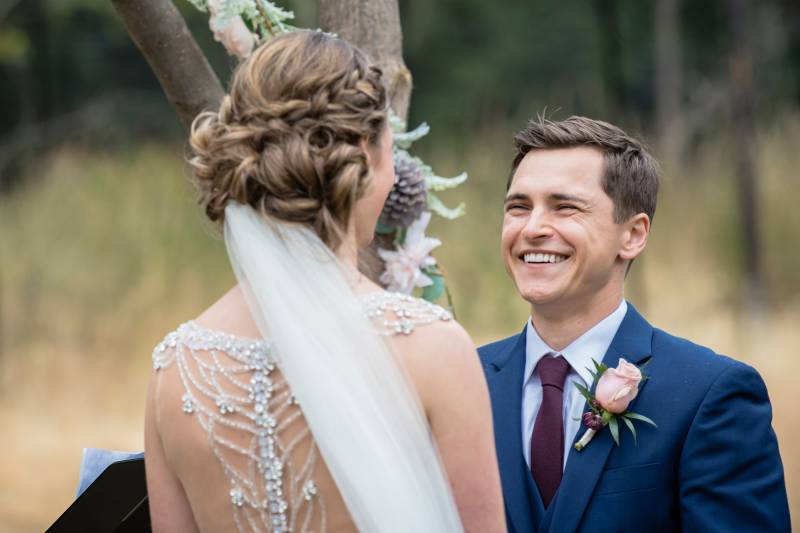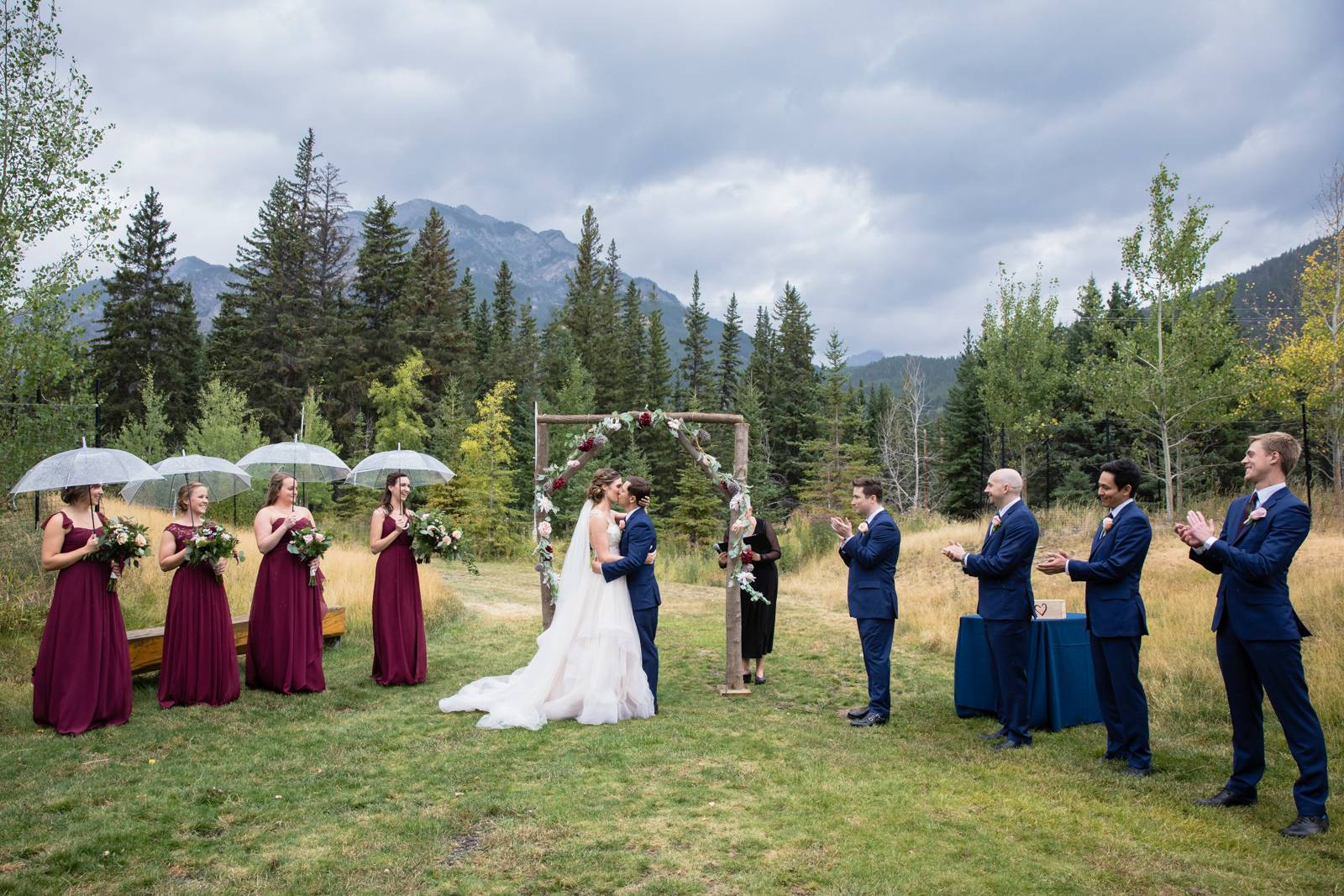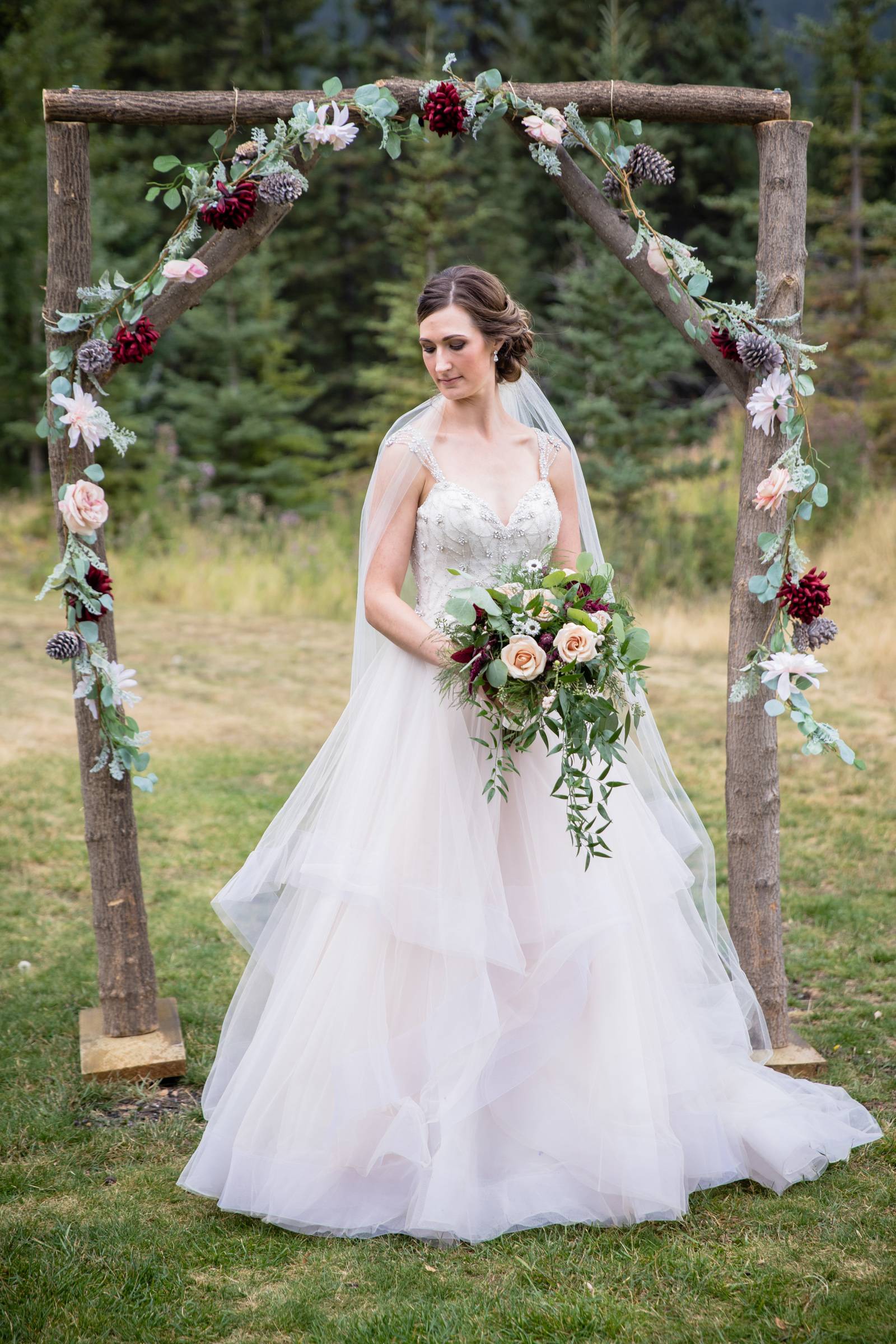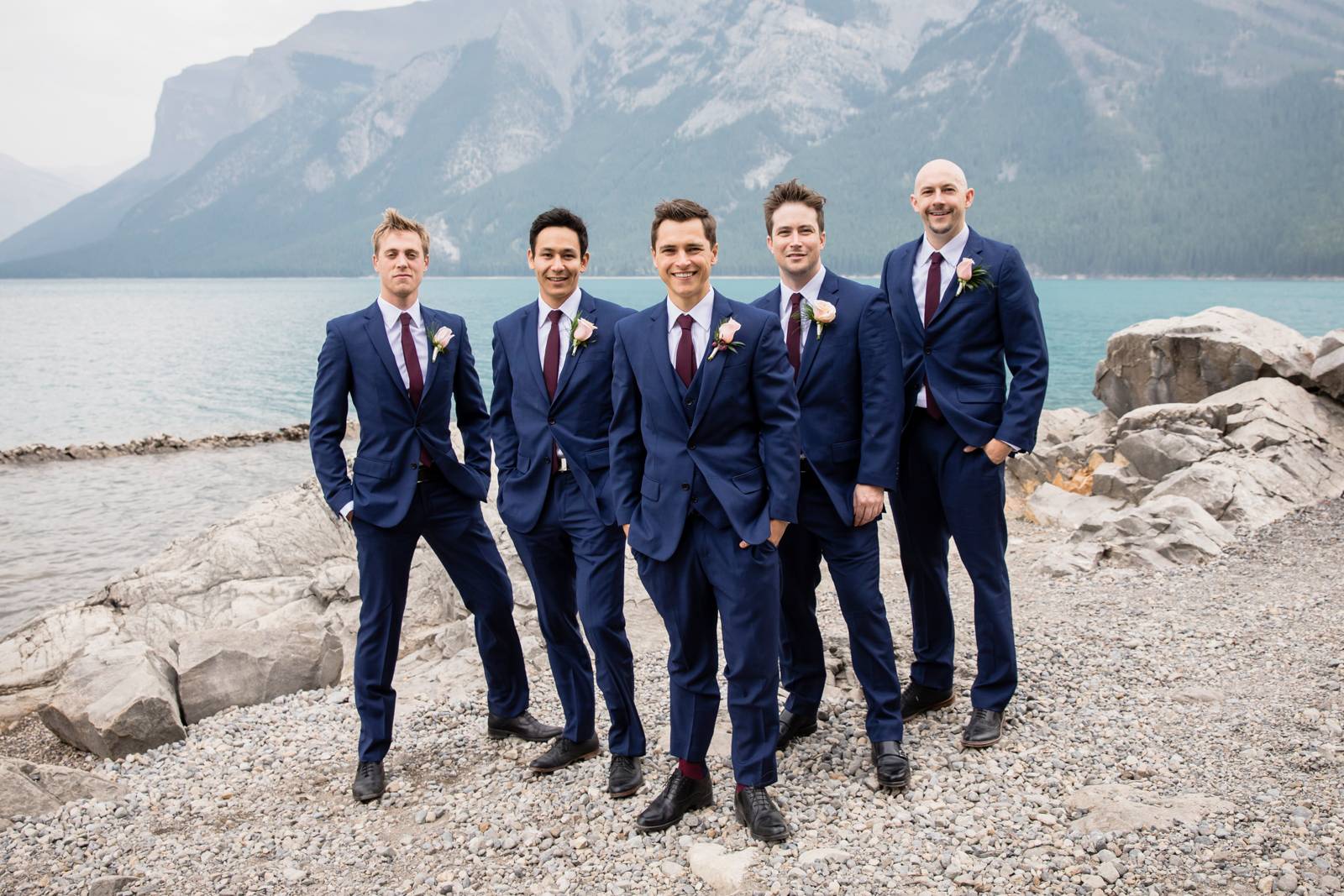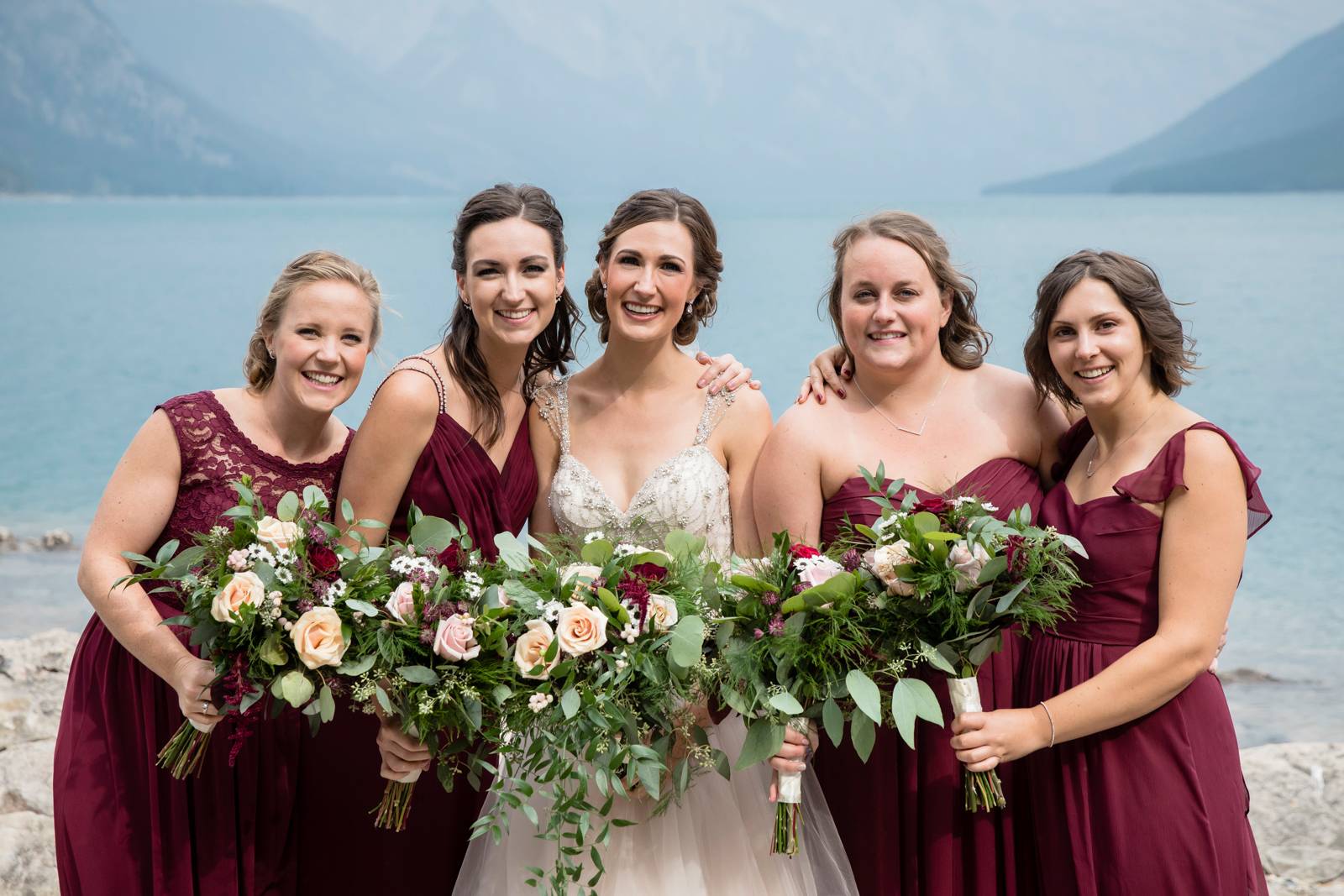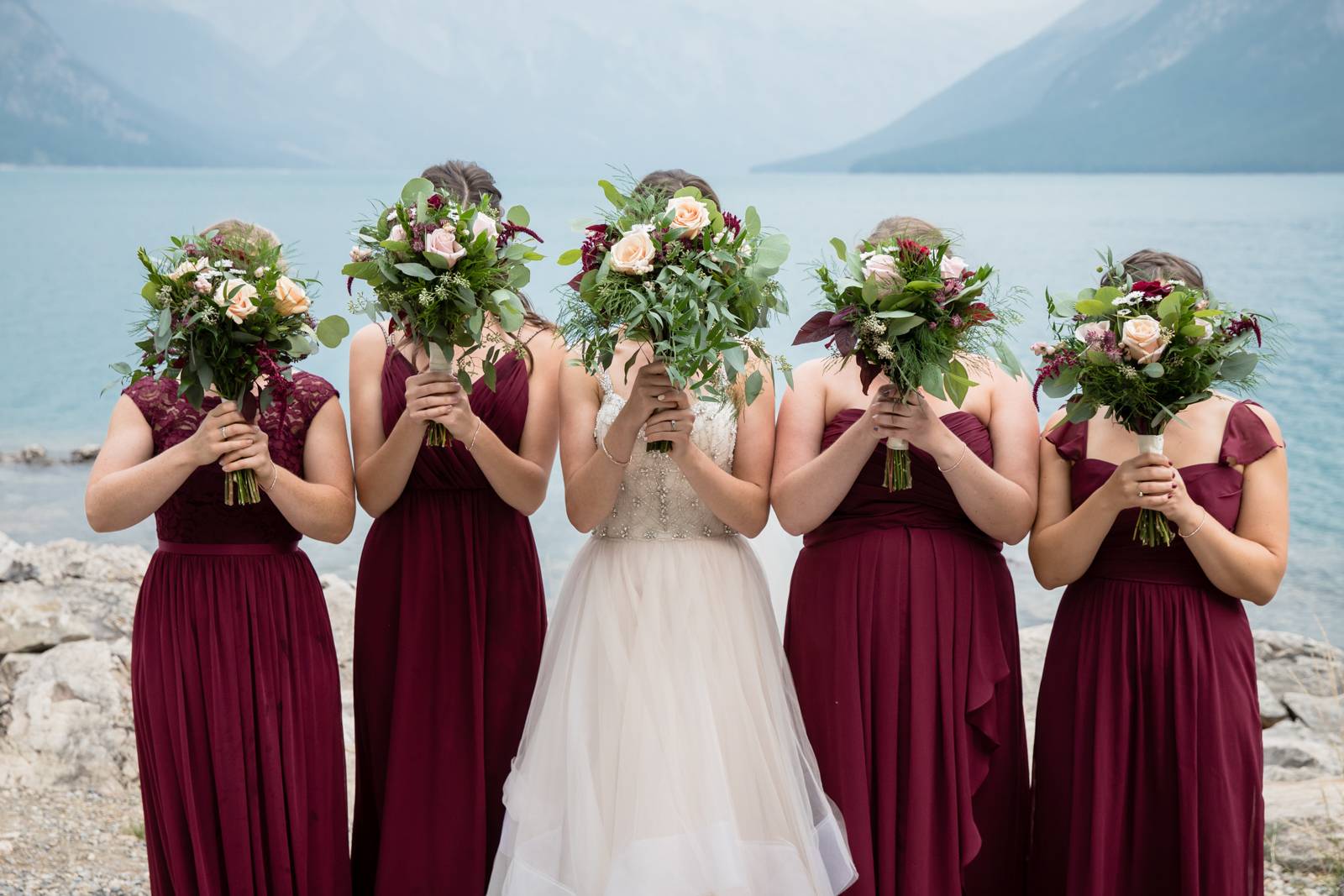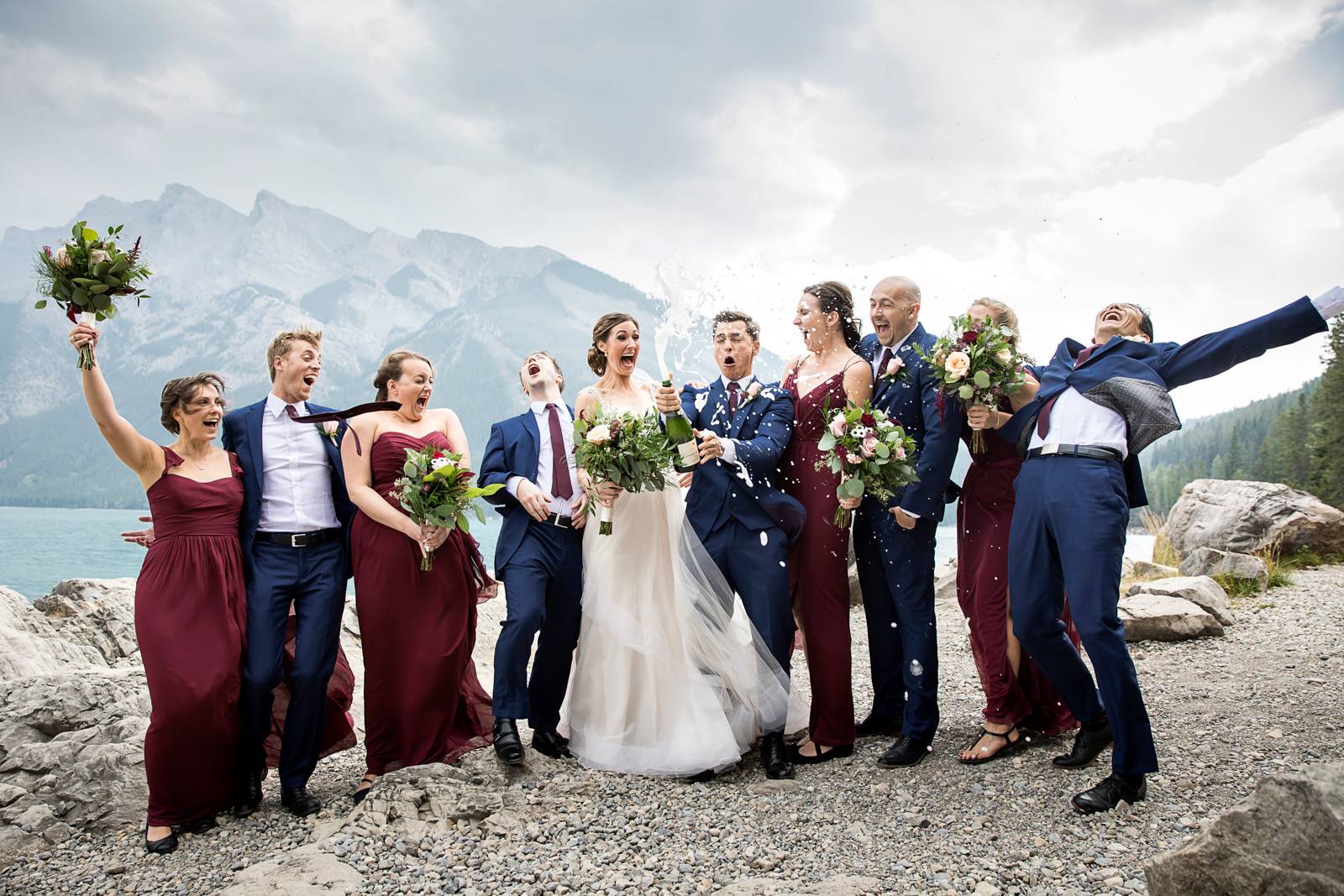 A champagne pop is always a fabulous way to celebrate but Janelle and Clay learned you need to be careful of sudden wind gusts! Even though some people got a little soaked with champagne they were all good sports about it and this photo is absolutely perfect! Cheers to Kim (Banff wedding photographer) for catching the exact moment and expressions so perfectly!!!