The combination of elegance and rustic beauty continues to weave their way through mountain weddings and Kelley Kakes based in Denver knows exactly how to create a wedding cake with rustic elegance. We have two of Kelley's gorgeous wedding cakes to show you today!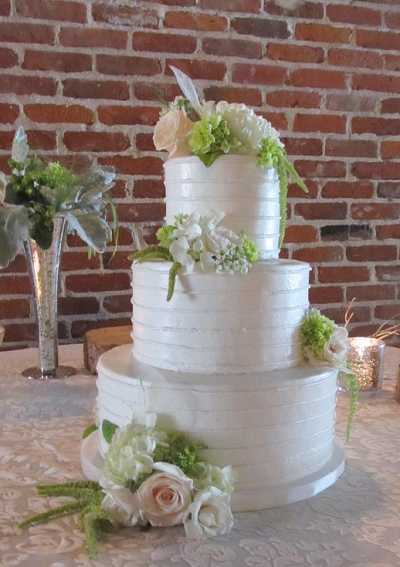 "This cake is iced in buttercream, and just has a simple horizontal line running round and round. It requires a steady hand! Fresh flowers were added for a touch of beauty and to bring together the wedding decor. The icing has a quaint feel to it- like something your mom would have done for a birthday cake. The cake can be any flavors you like, but this particular one was white almond with fresh strawberries, lemon poppyseed with lemon curd, and Bailey's and chocolate."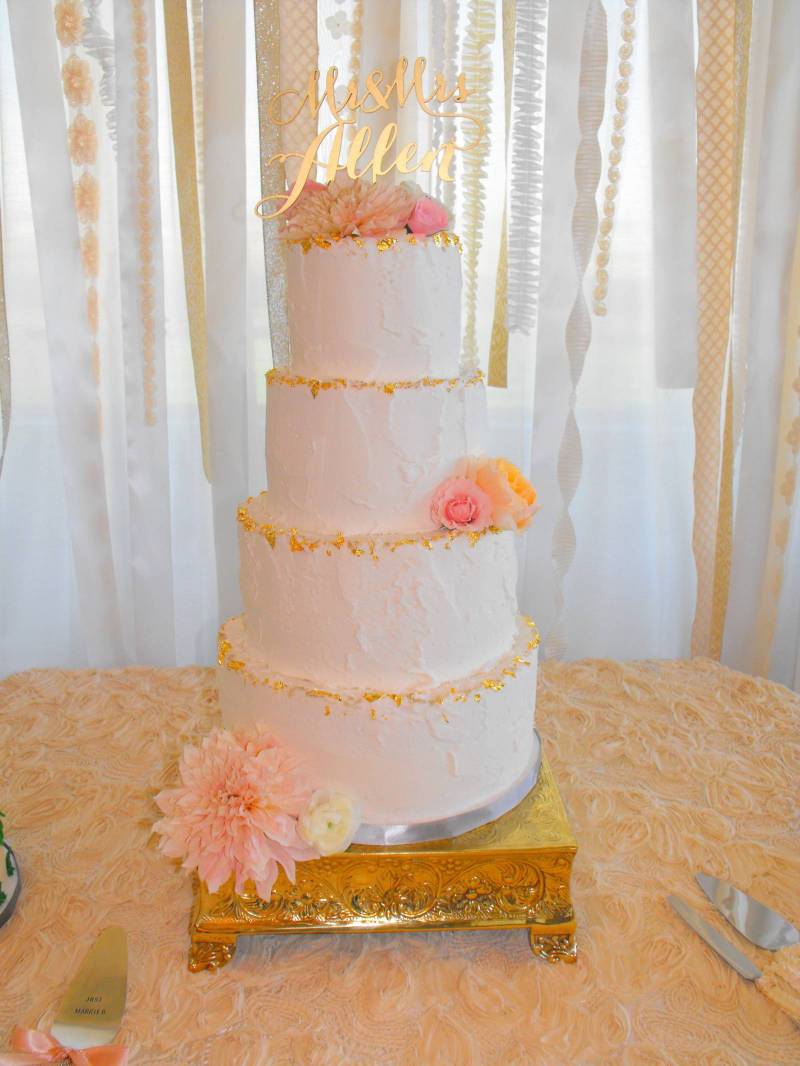 "This cake has a similar rustic, quaint feel to the buttercream icing, but we incorporated edible gold leaf, more striking florals, and a shiny cake topper to this wedding cake. Totally different look but still rustic and elegant!"