We love engagement sessions and all the couples who travel out to special places like Banff to capture photos that are just as much about a special location and memory as they are about the two of them. Today we're sharing a piece of a beautiful love story captured by Banff wedding photographers B.D.F.K Photography through the most stunning and inspiring engagement photos. It's almost impossible not to smile at these two and their infectious love for each other and genuine love of life.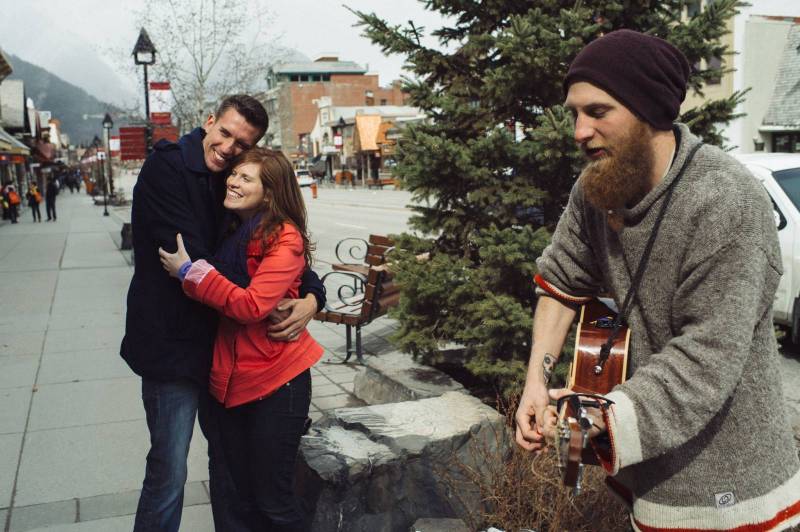 Melissa and Kenton met on the internet and spent hours writing to each other everyday until they had the chance to meet. When they finally met they went on three dates in three days and squeezed as much time together as possible. The connection they had felt writing to each other was even more real and amazing when they finally met.

One night Kenton took Melissa up to a star viewing platform with wine and blankets (and umbrellas for the little bit of rain) and the two of them sat gazing at the sky and chatting for hours. Then Kenton made Melissa close her eyes while he secretly lit candles and got down on one knee. When she opened her eyes he was down on one knee with the ring surrounded by the glow of candles and asked the love of his life to marry him.

BUT the story doesn't end that night. Shortly after proposing Kenton went to work in Barbados and Melissa got busy with her plan. She made a scrapbook with pictures of the two of them on their journey and she began to take him on a new adventure. She put in addresses of little known places in Edmonton they had never been too but the last one was a familiar location, the place of their first kiss. In that spot, she got down on one knee and proposed to him back! He said yes and wore his own engagement ring after that.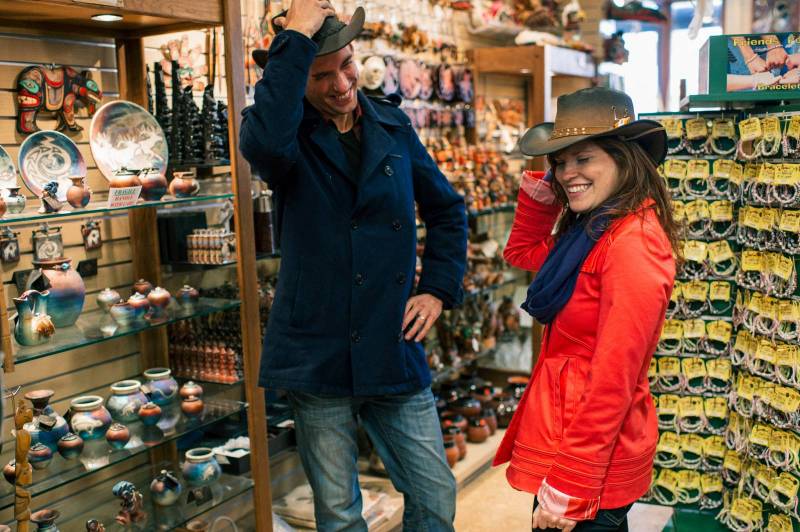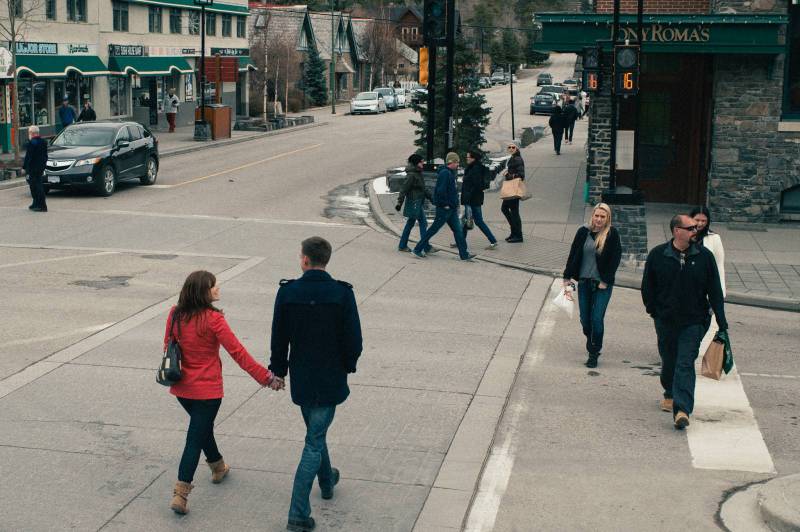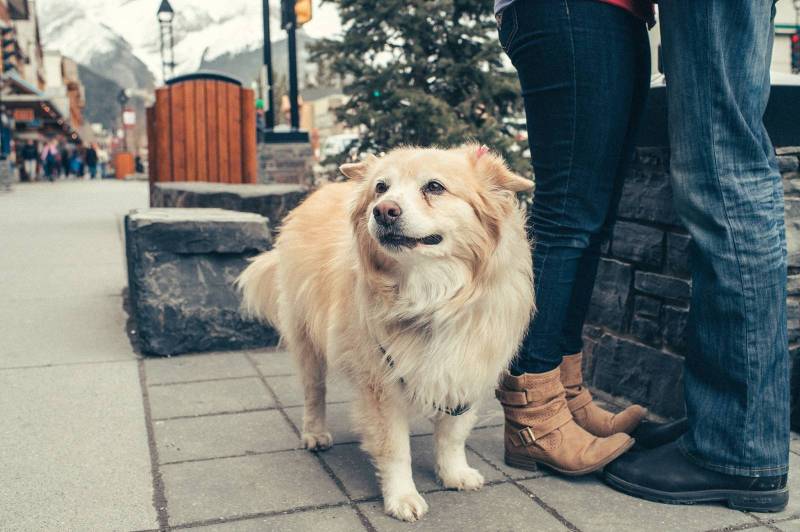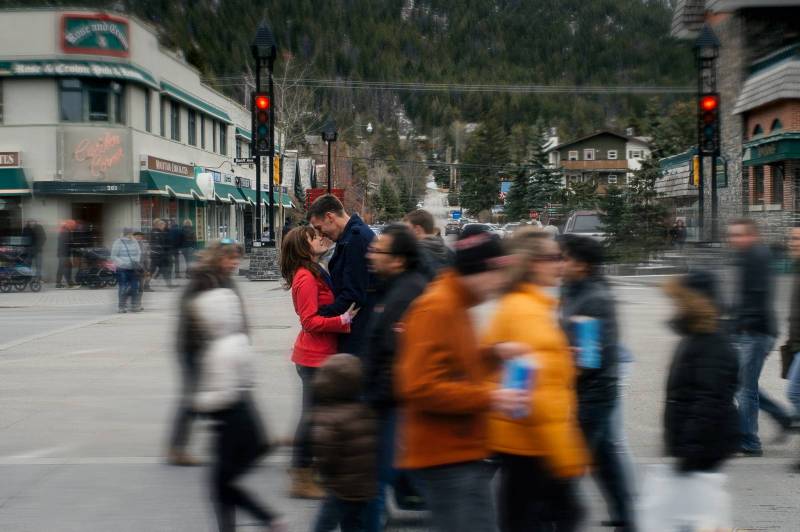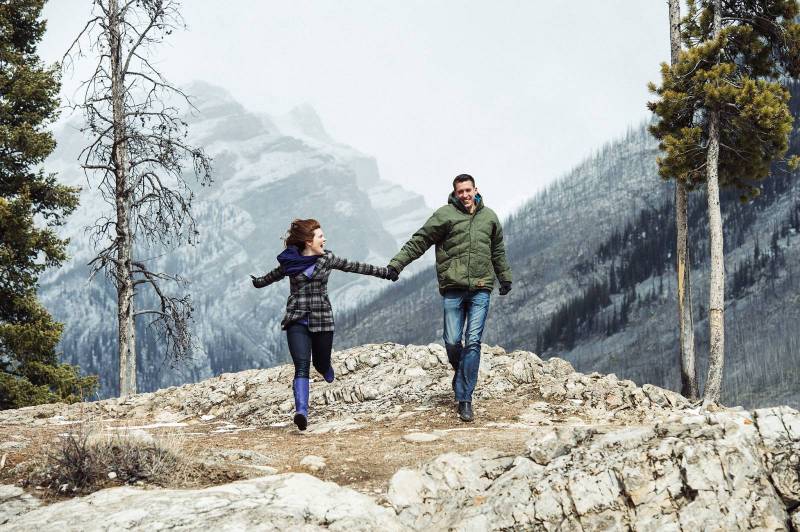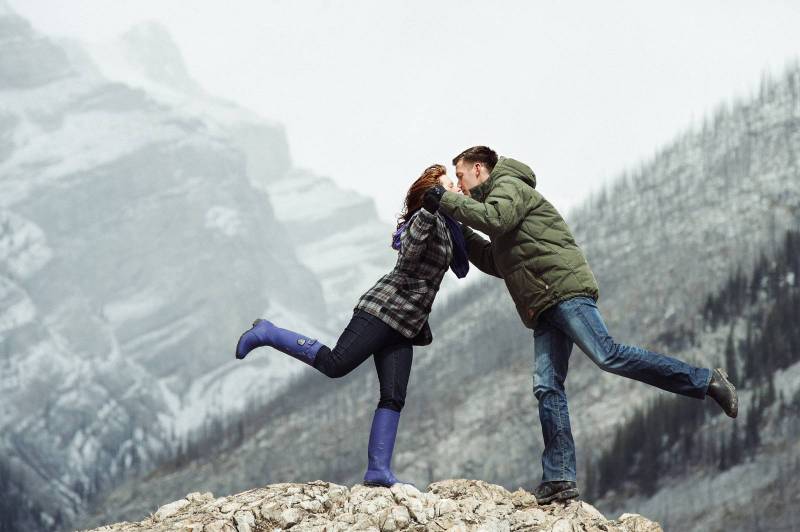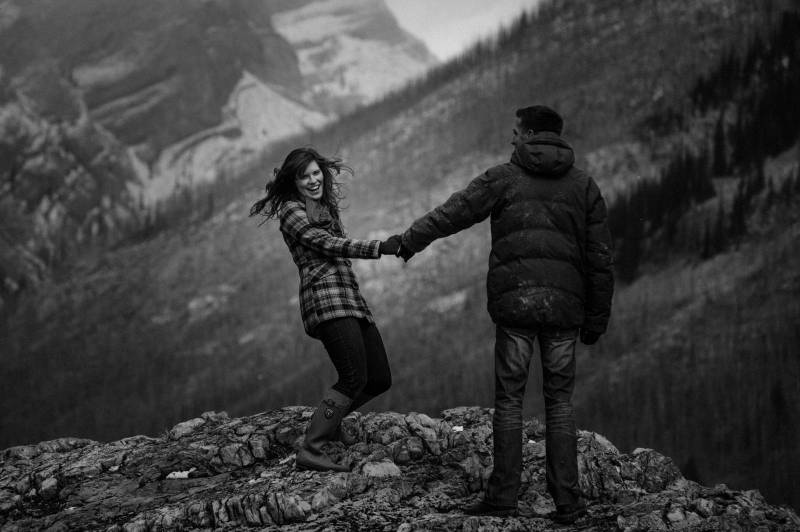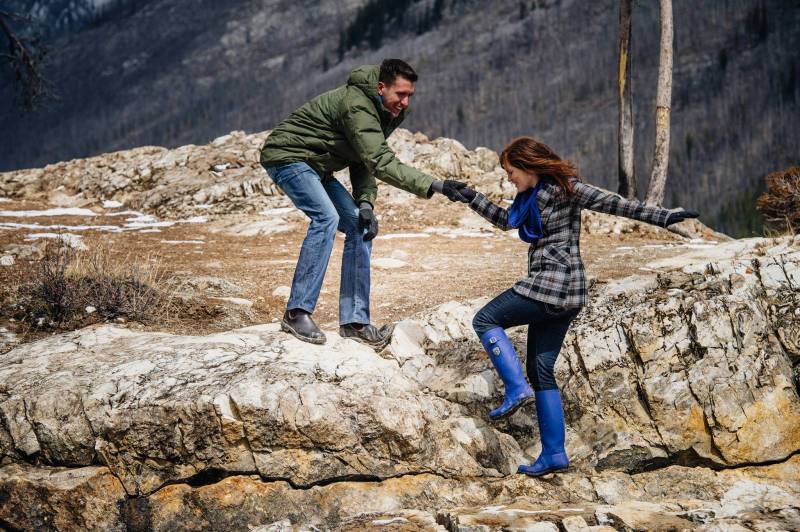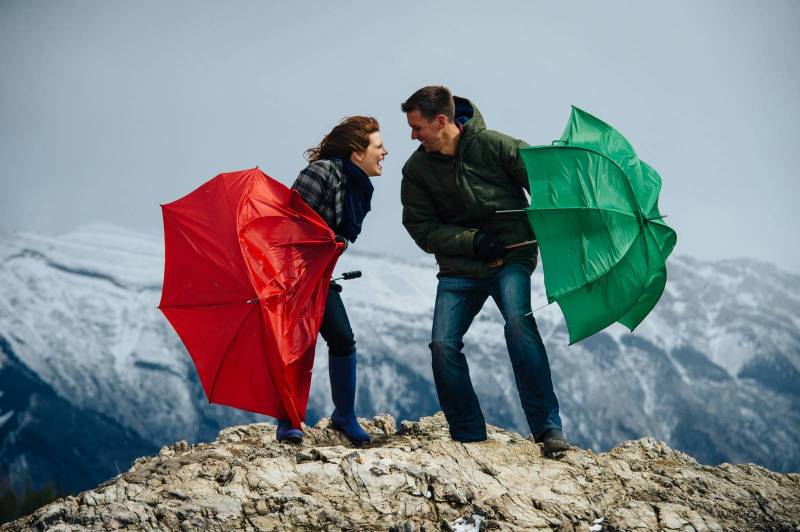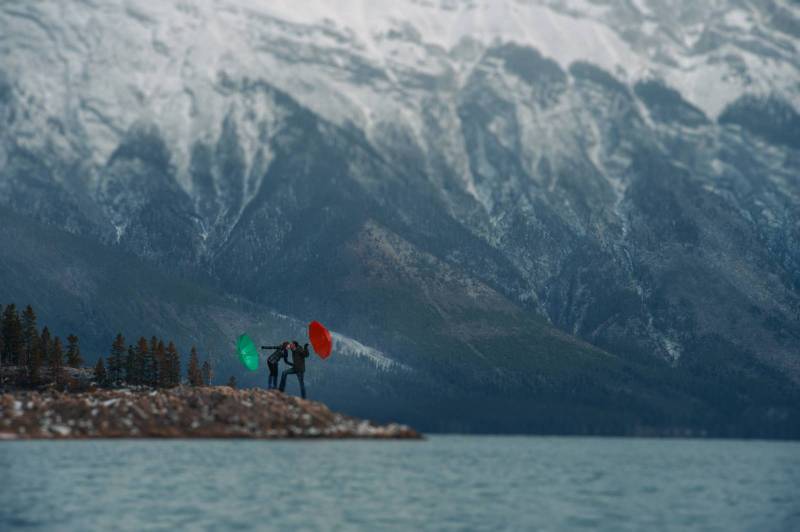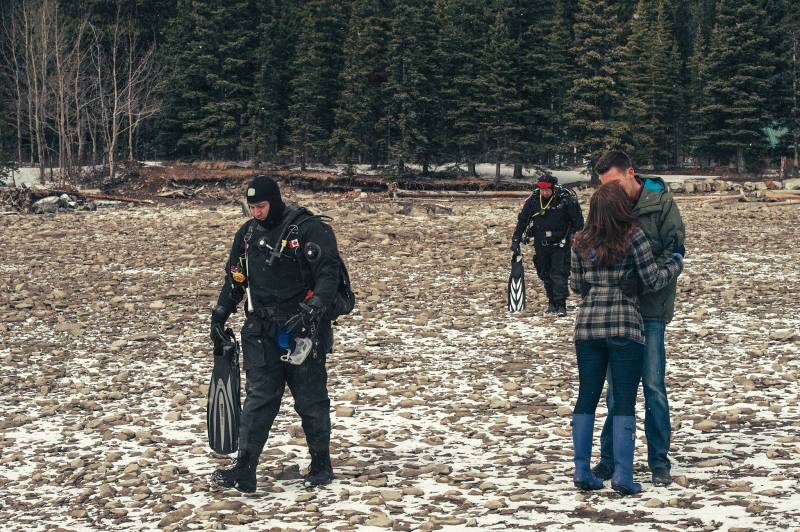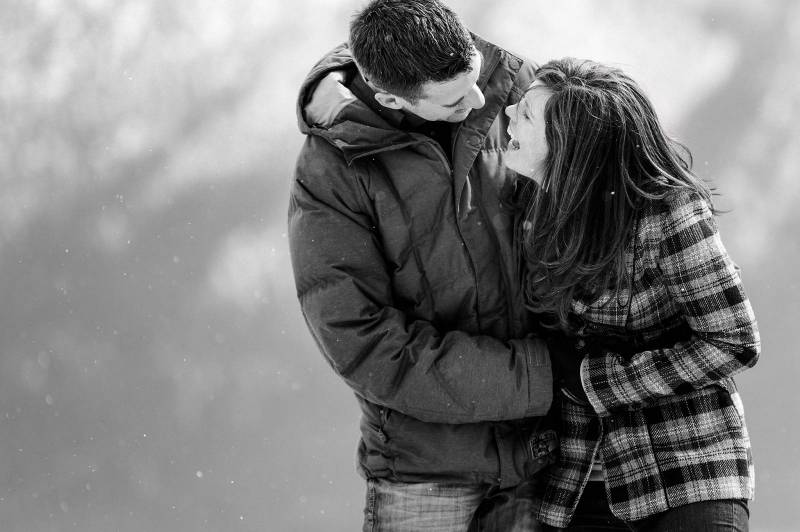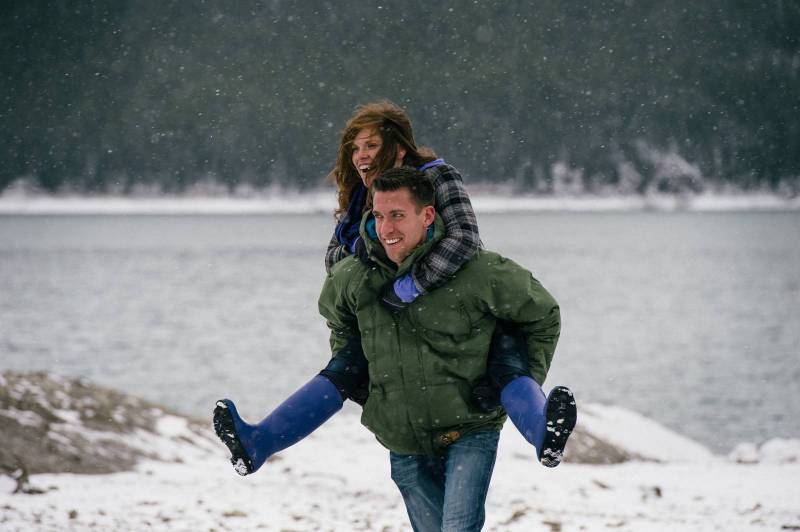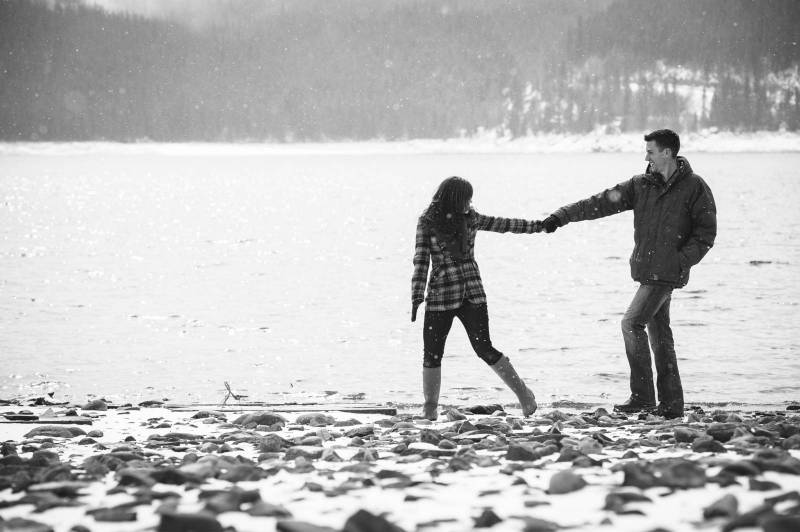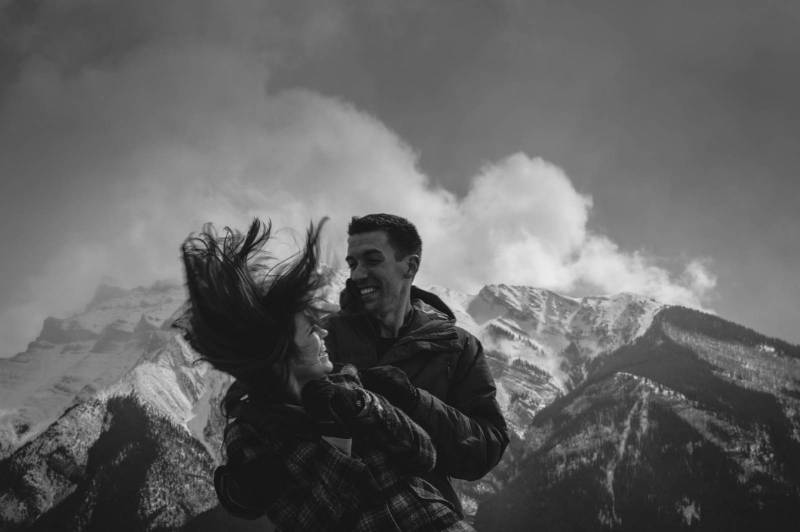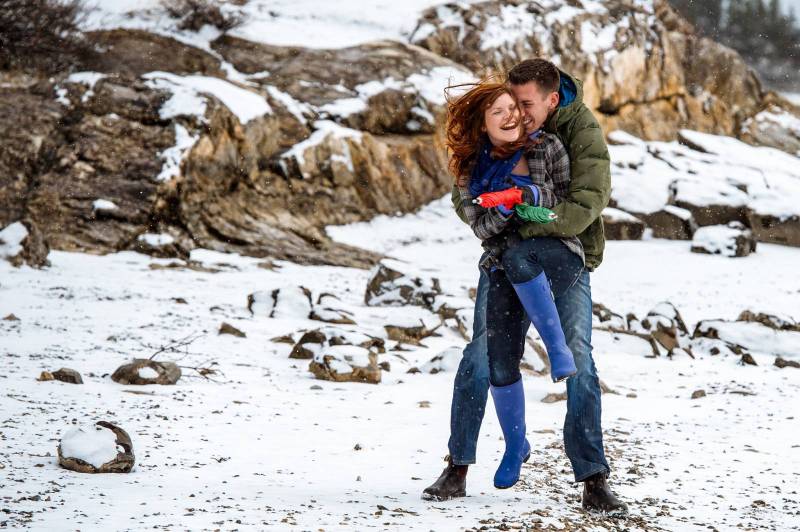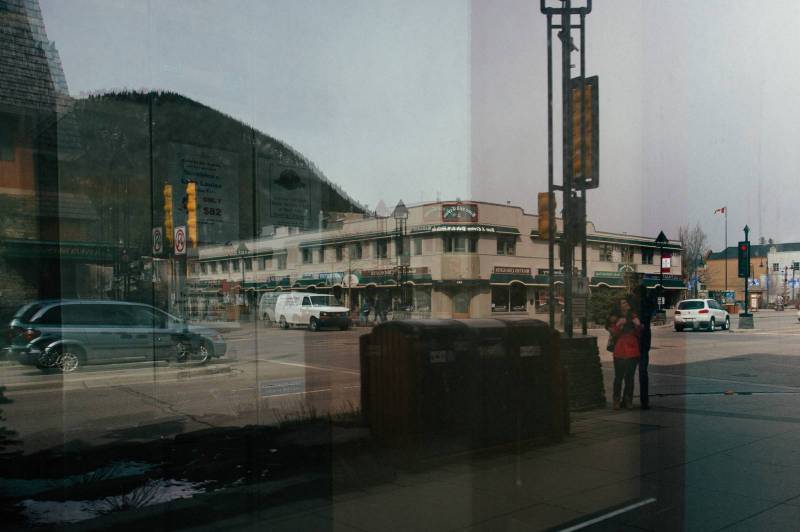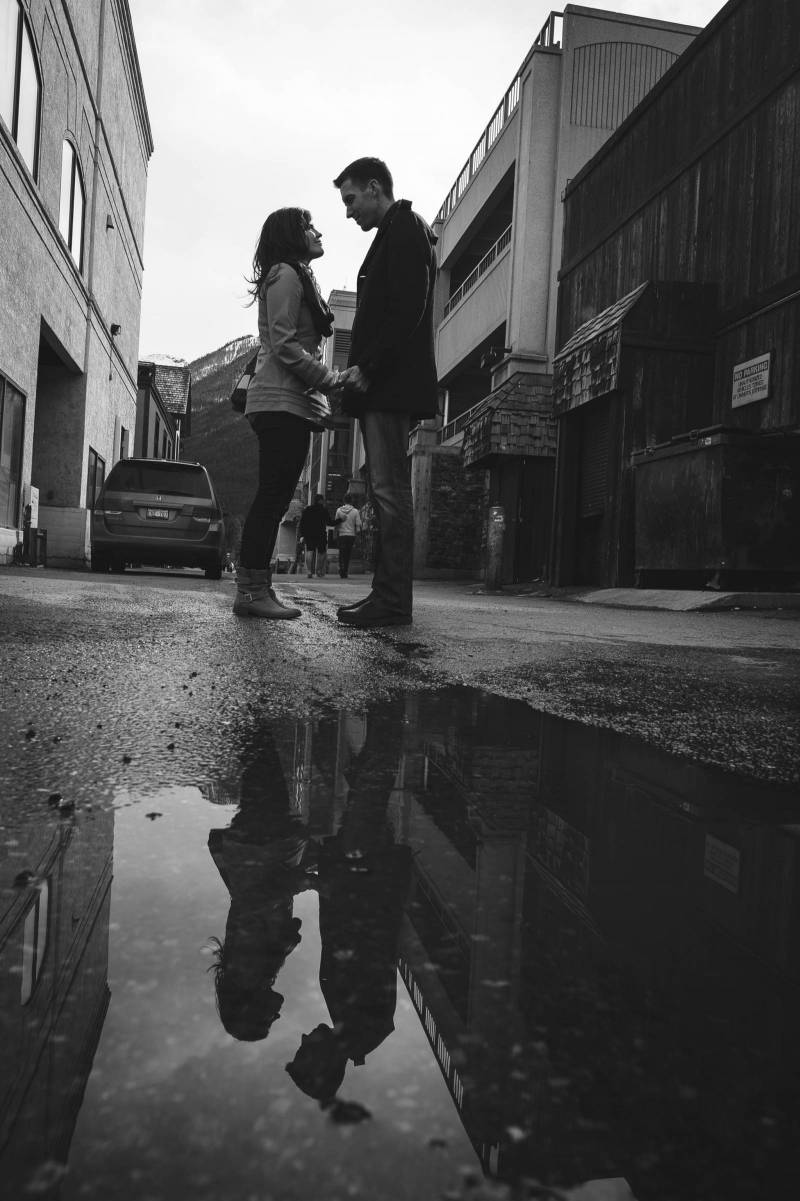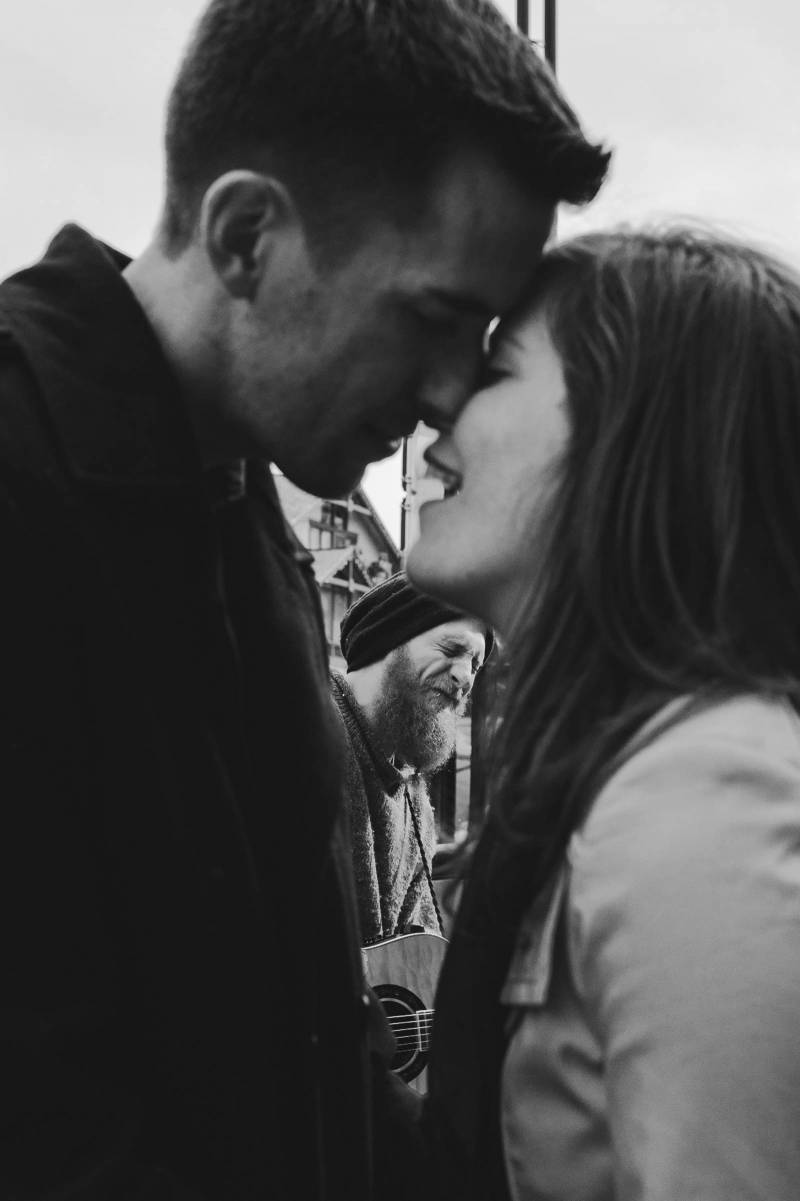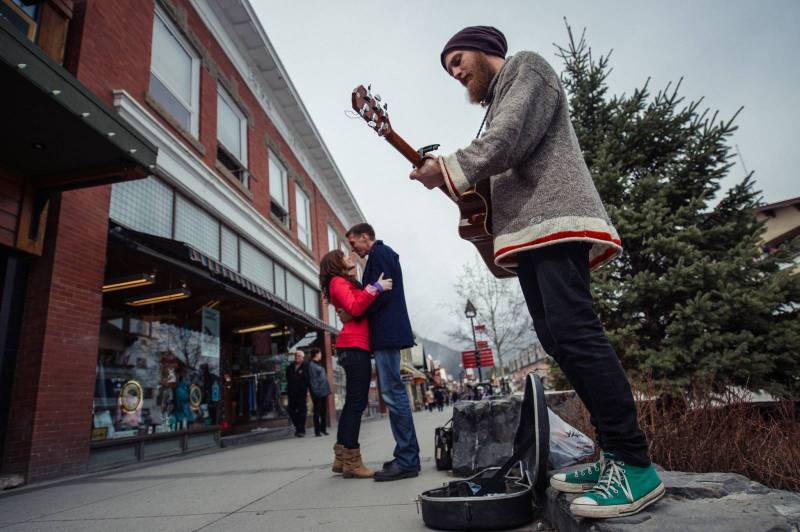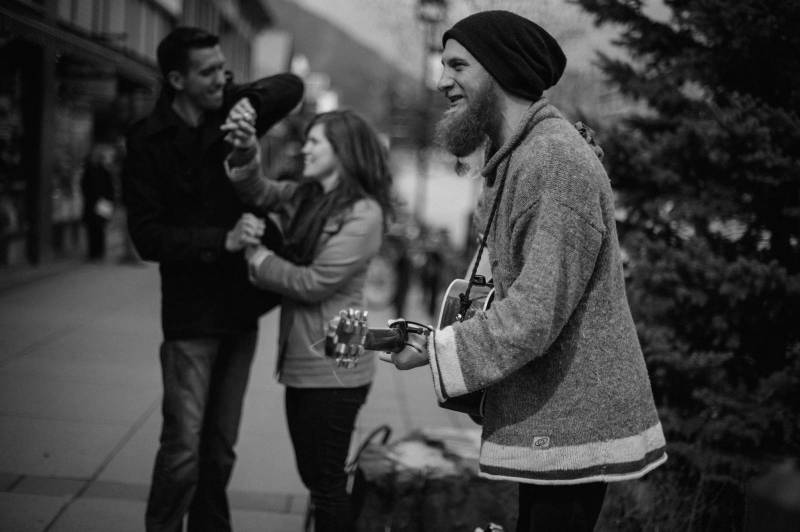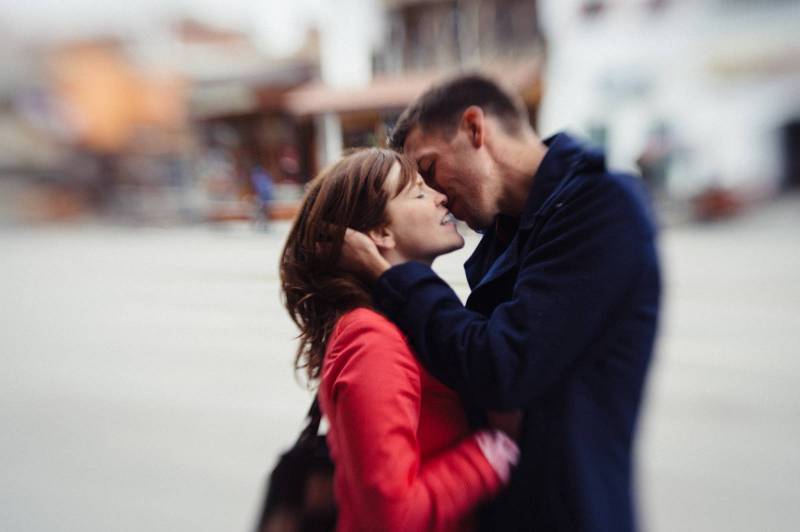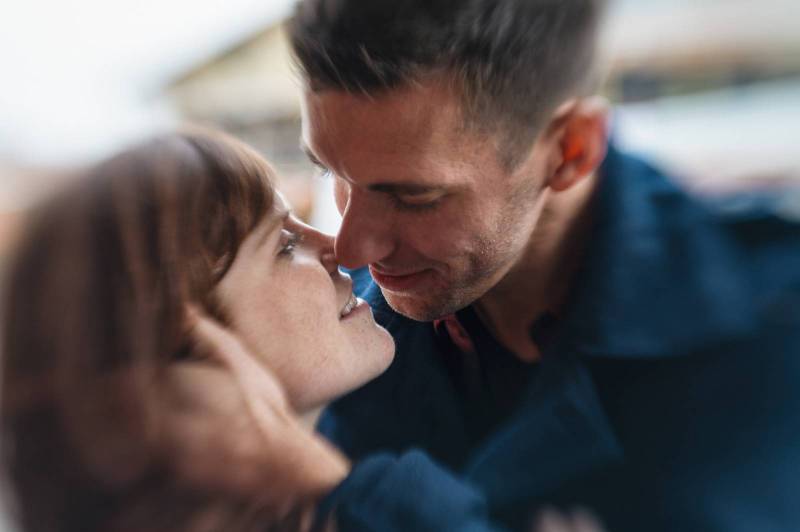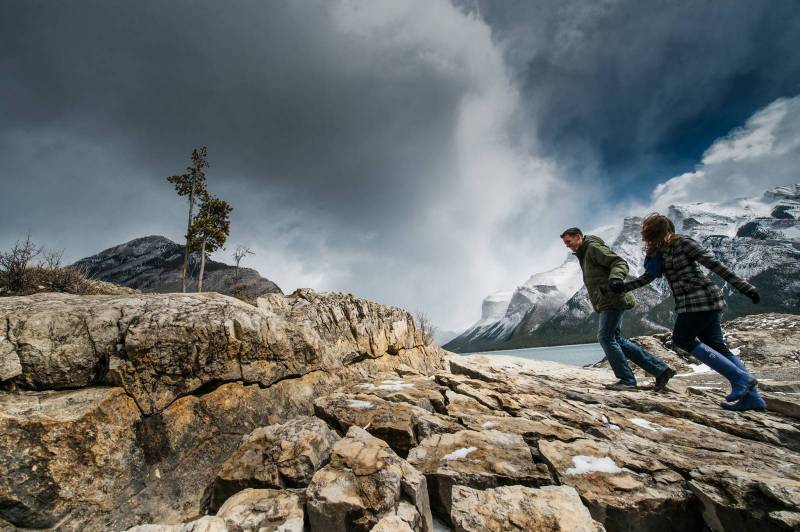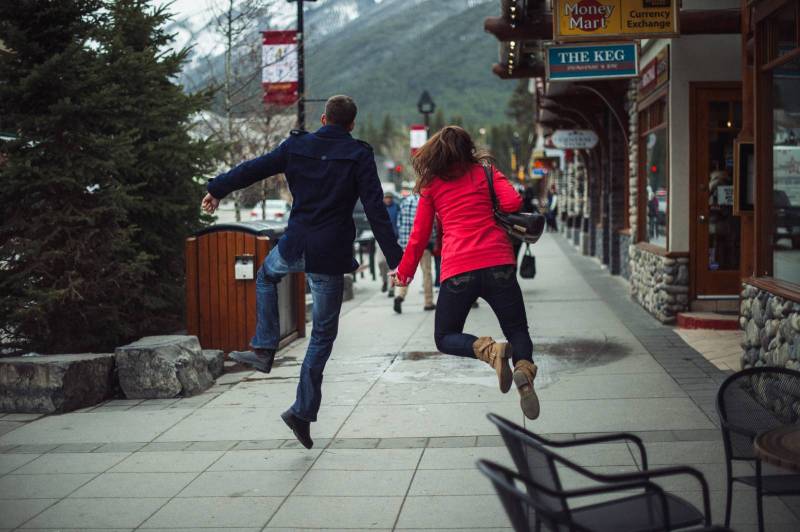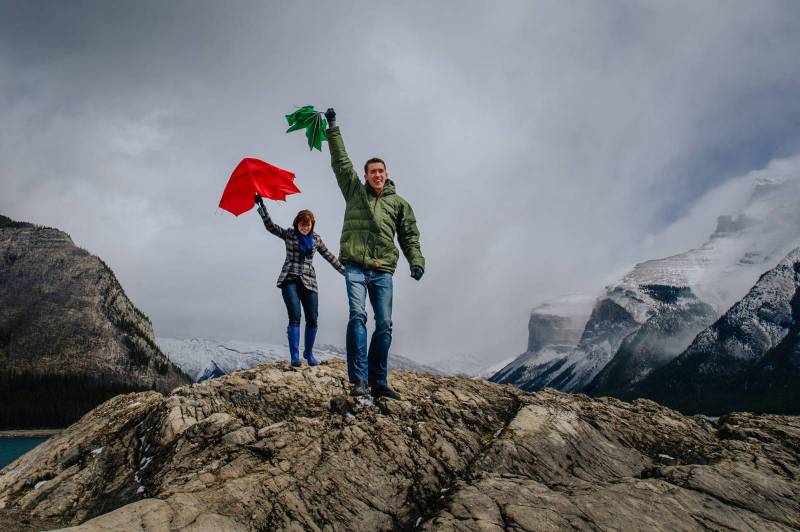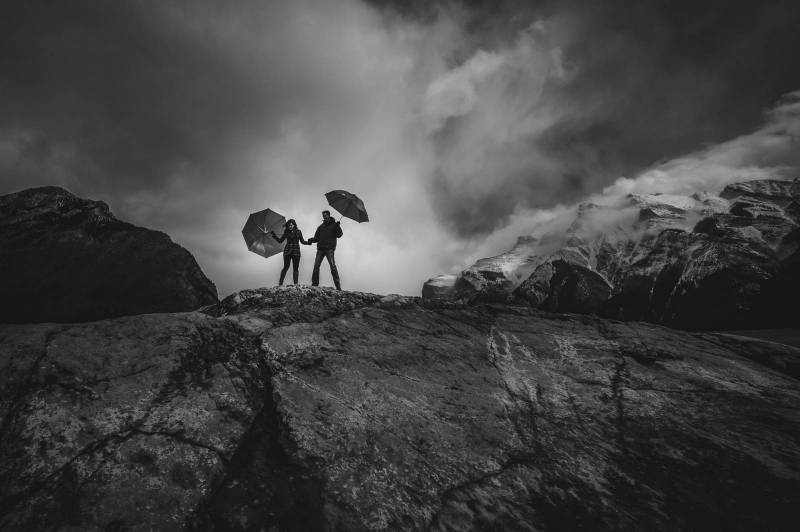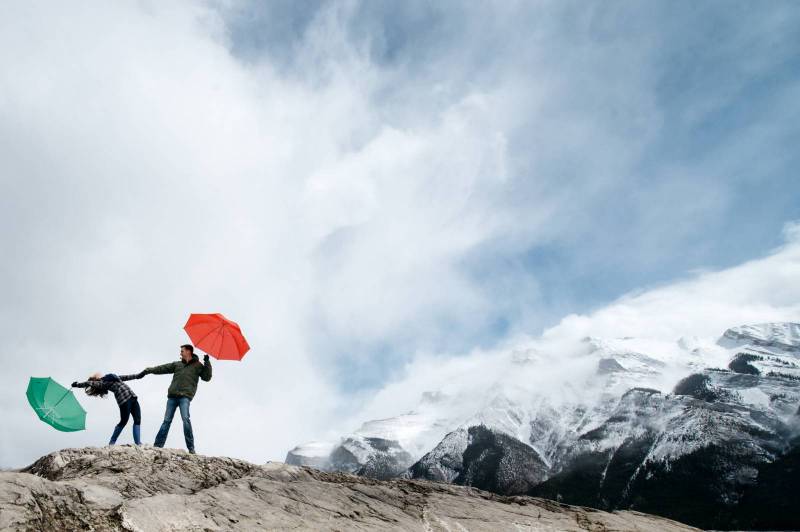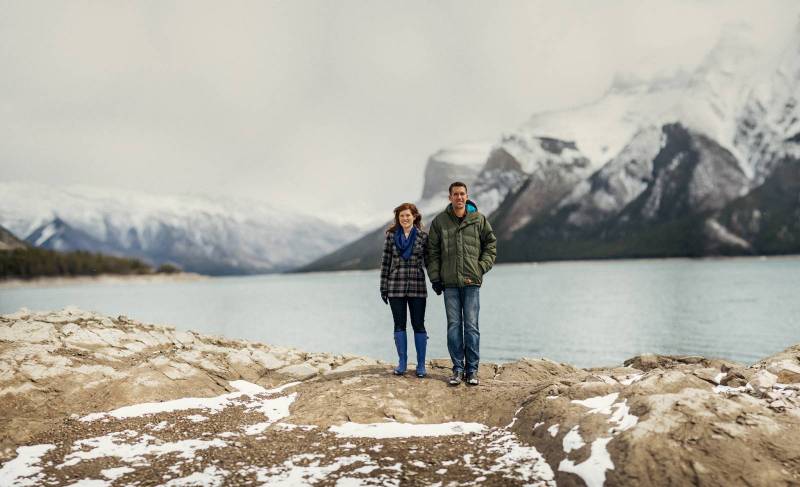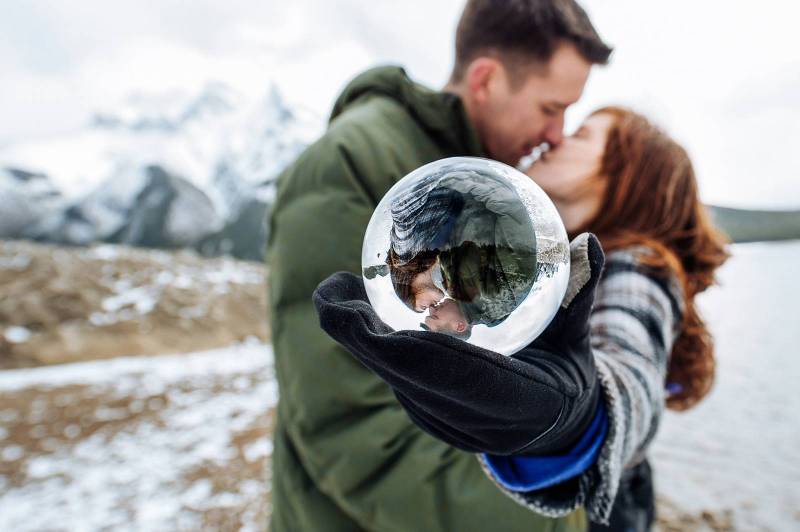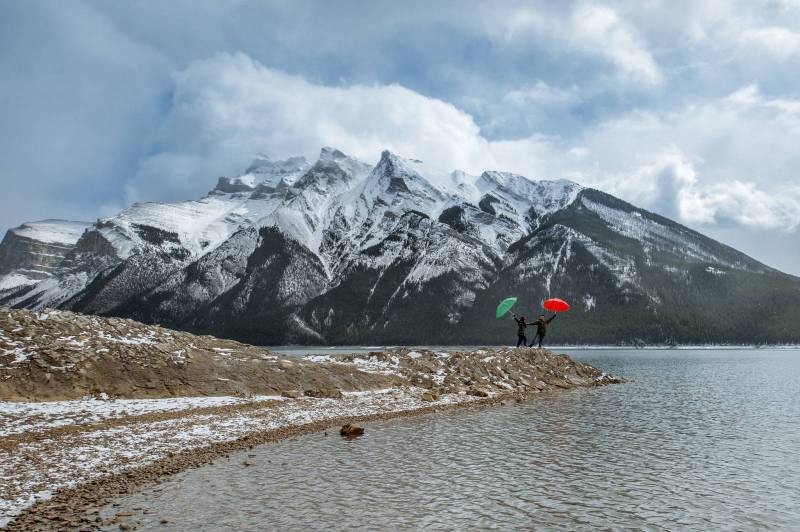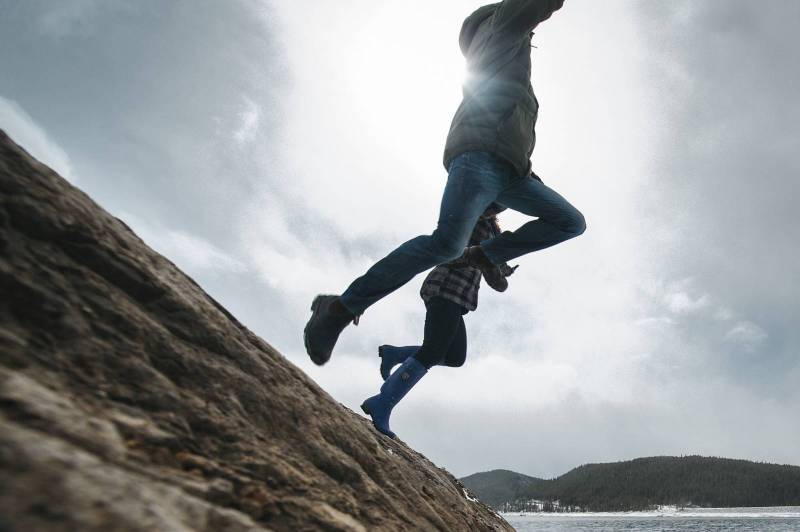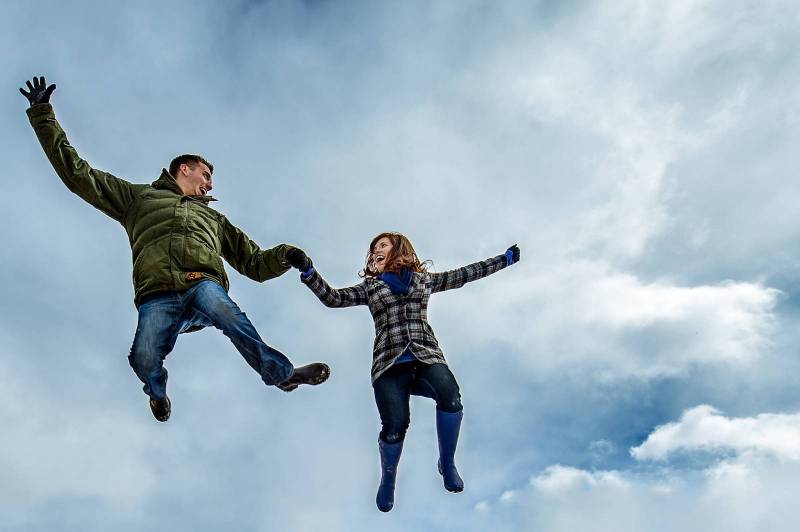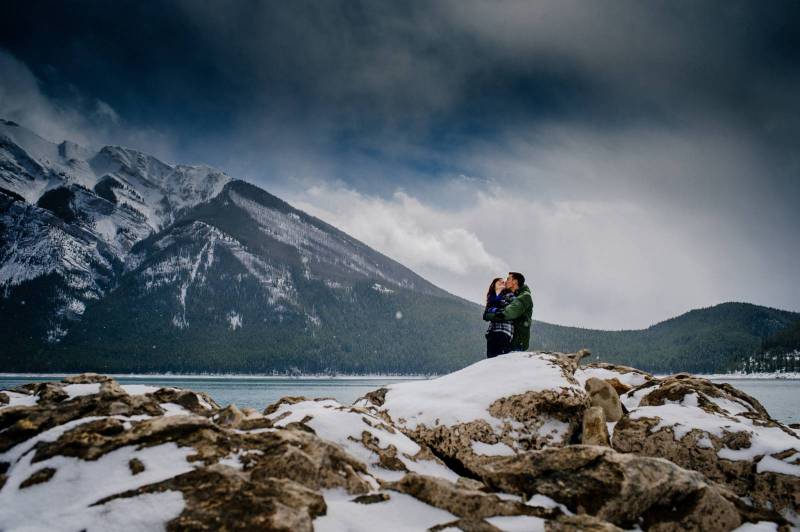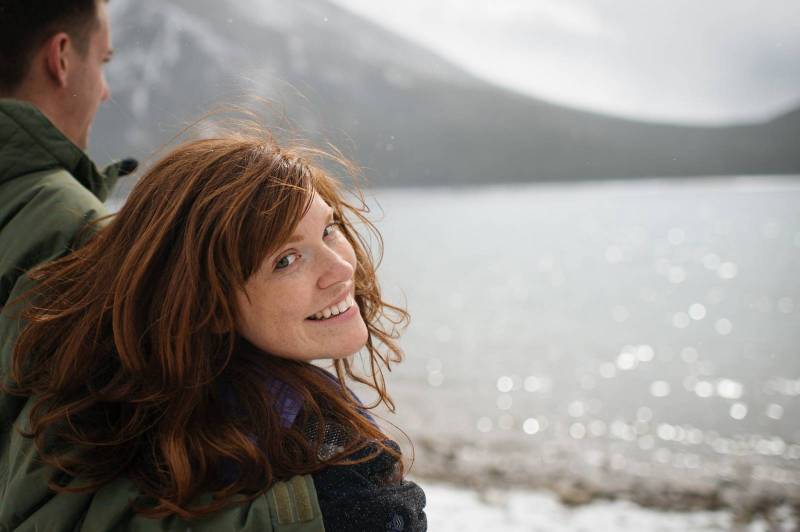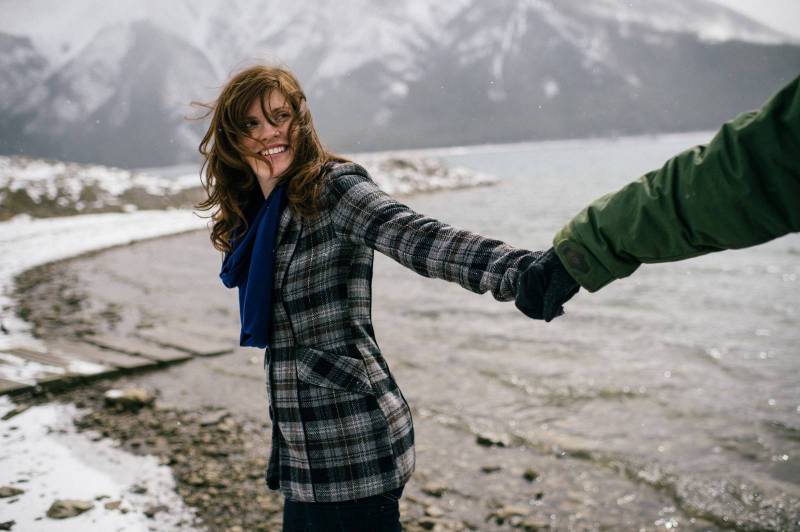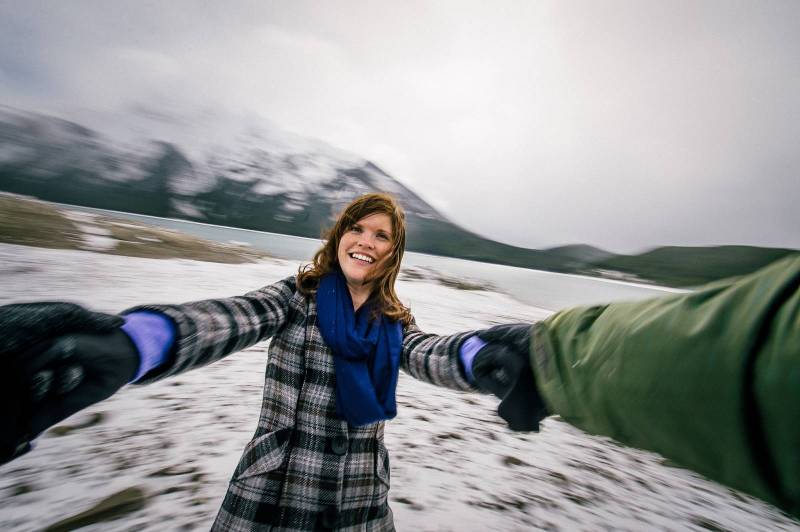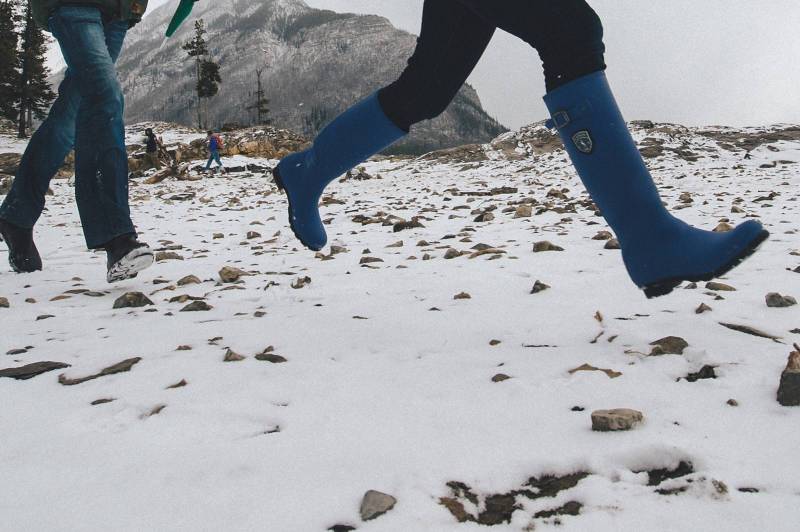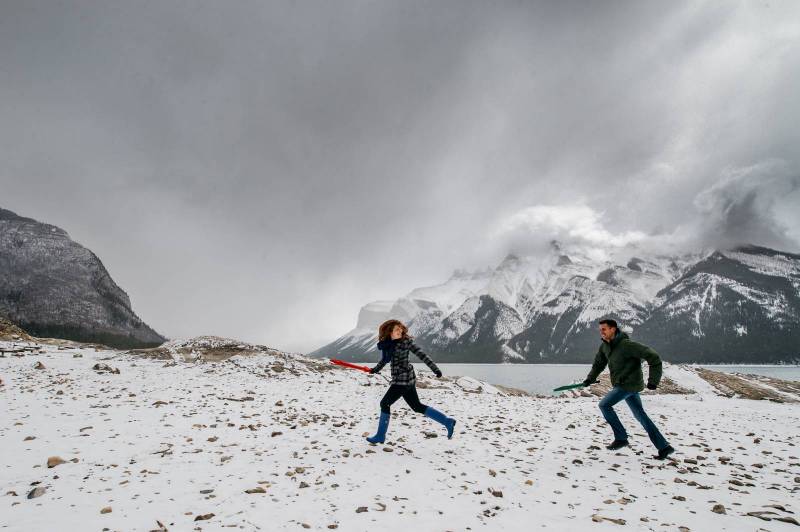 We love the laughter, emotion and incredible landscapes in these Banff engagement photos. These two are so genuinely in love and it's such a treat to take a little peak into their relationship. Be sure to check-out more of B.D.F.K Photography's work as they know how to translate rich emotions into stunning photographs.