Inveremere is one of the incredible places just outside of the rocky mountains where the vast mountains and an incredible lake collide into one beautiful landscape. Invermere has a bit of everything when it comes to natural scenery and every photo taken has the most incredible background! Seriously the list of their Invermere wedding photos includes mountain shots, forests, lake views, docks, abandoned barns, and prairie like settings and they've all been captured perfectly by Sarah Kallad of Modern Photography.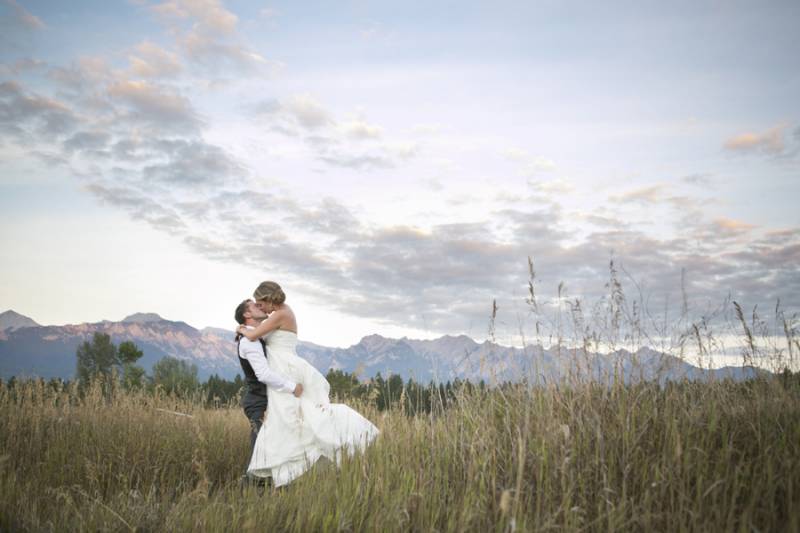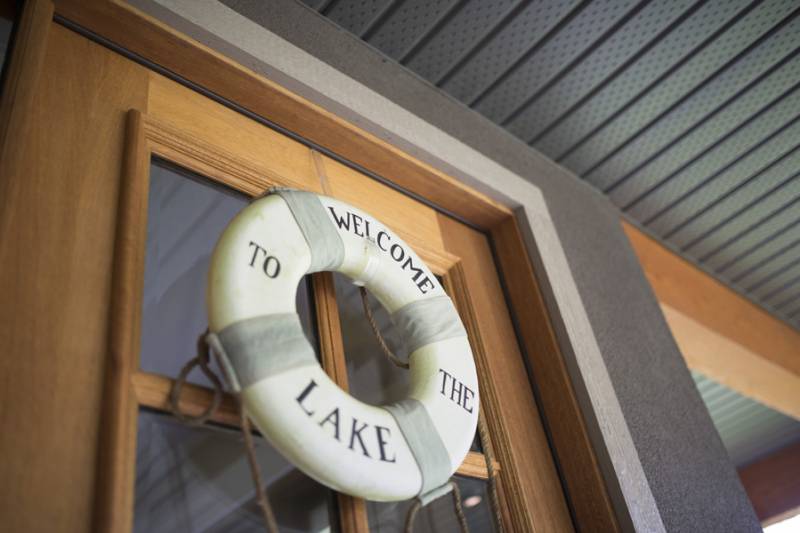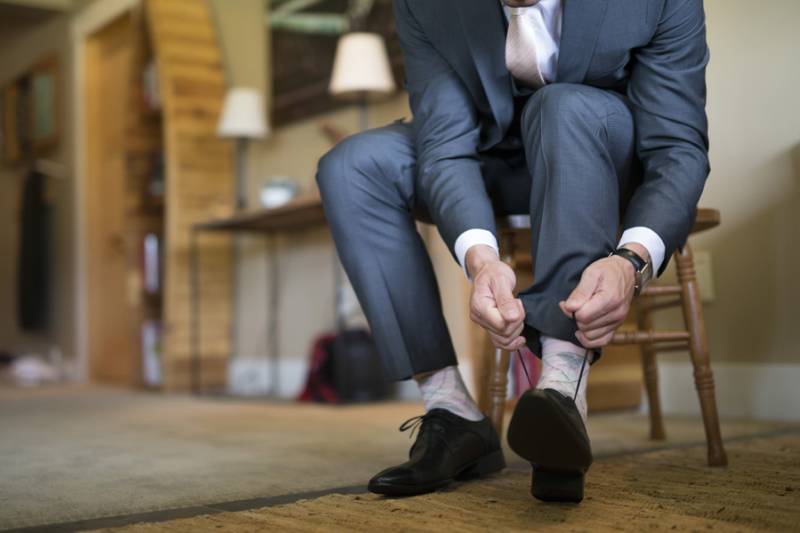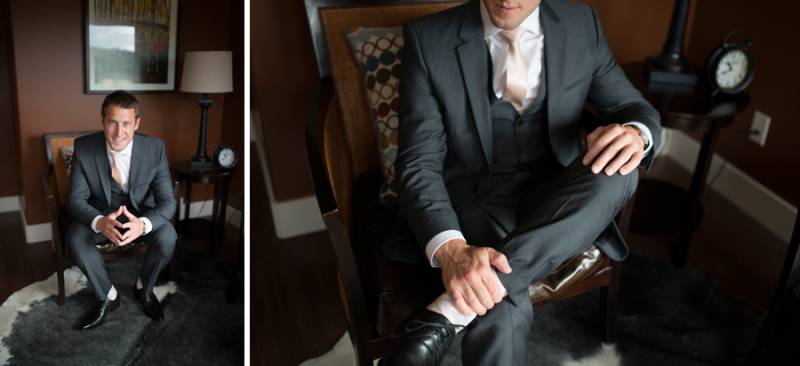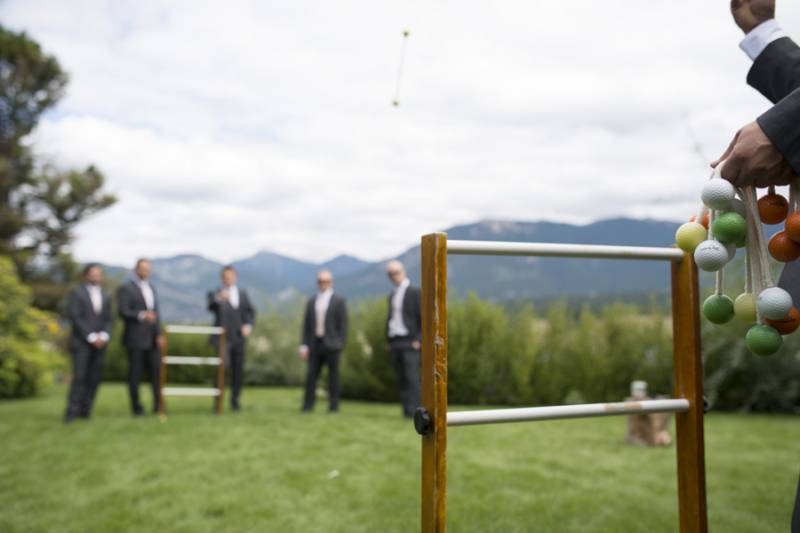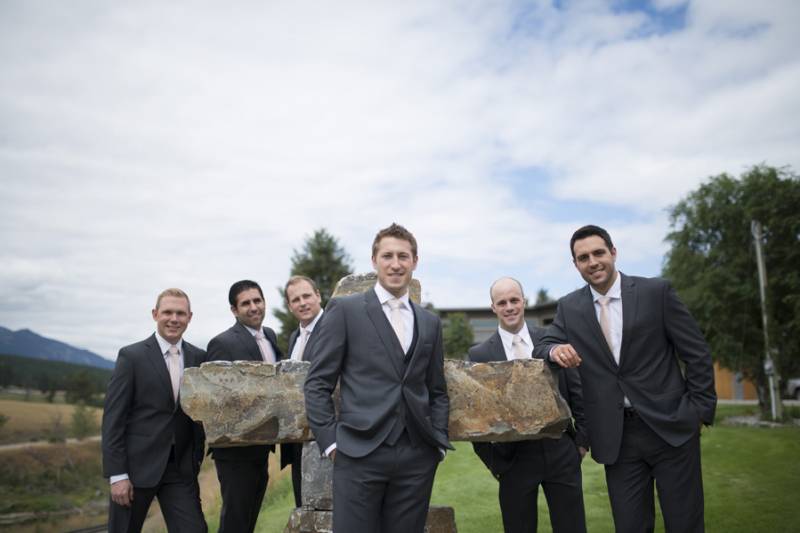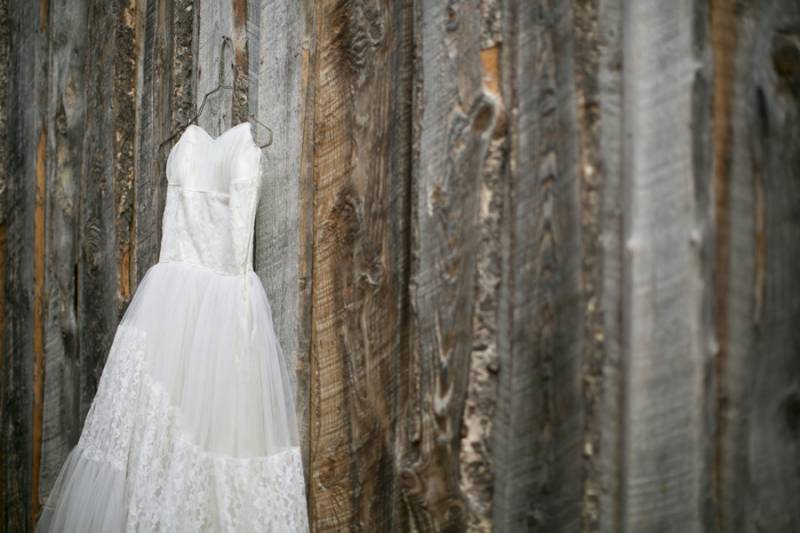 My favourite part of this Invermere wedding is the bride's wedding gown. When I first saw it, I immediately wanted to know who the designer was as the gown is absolutely breathtaking and you don't see something like it everyday; then I found out it was made from her grandmother's wedding gown and it only made it even more beautiful!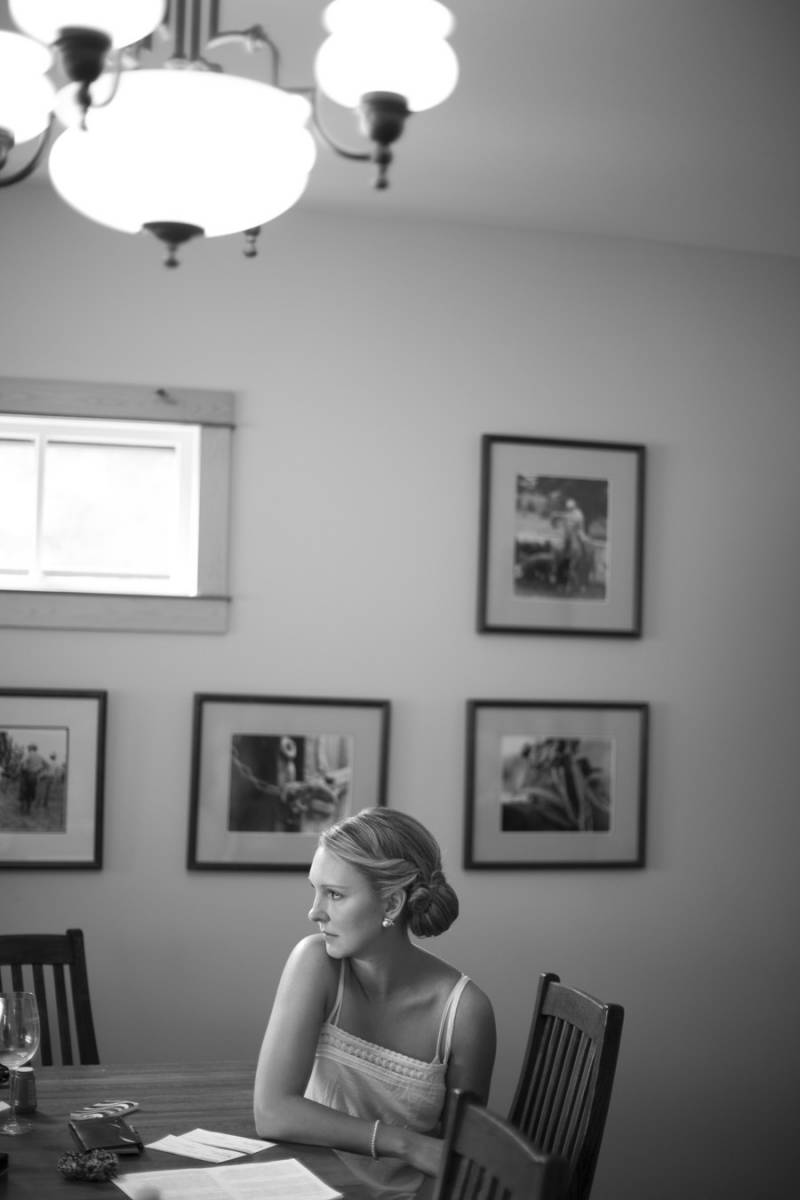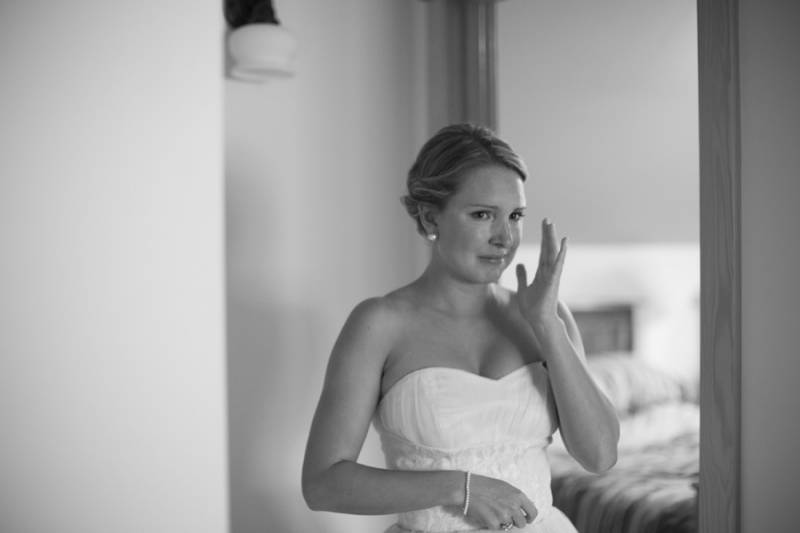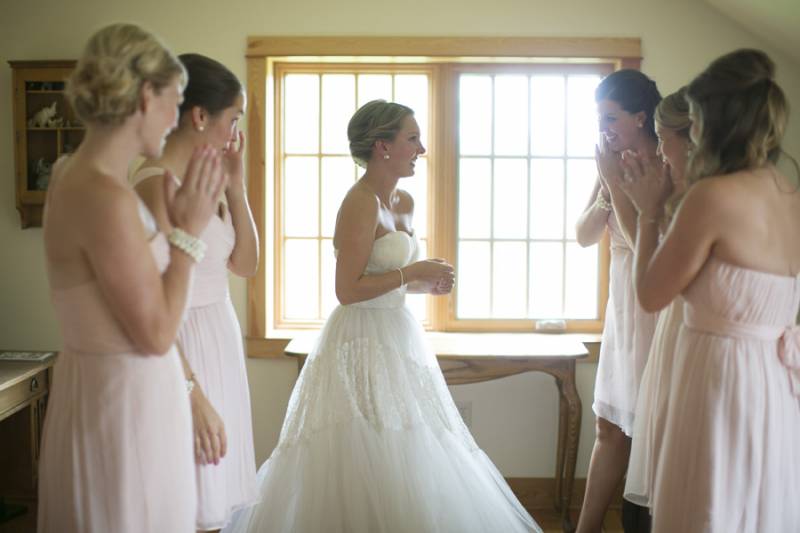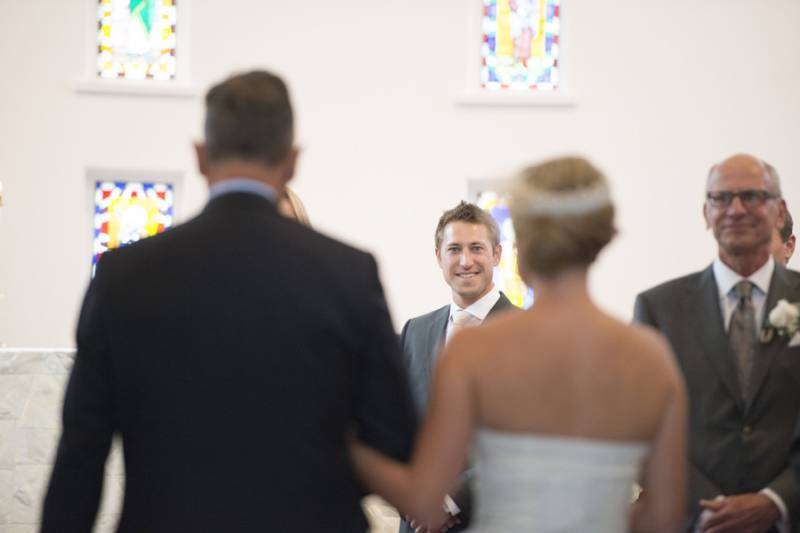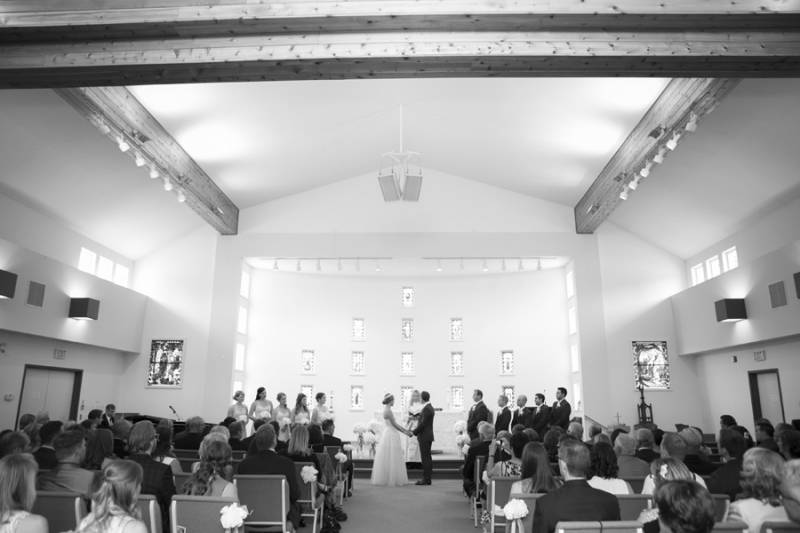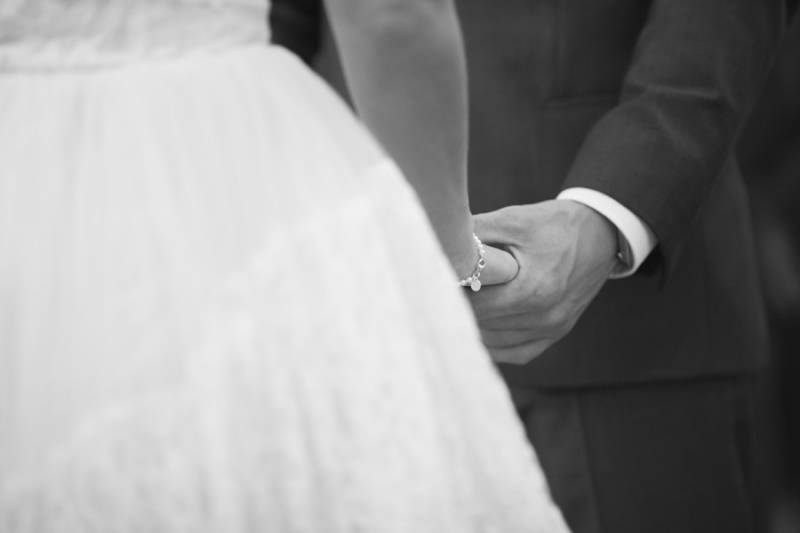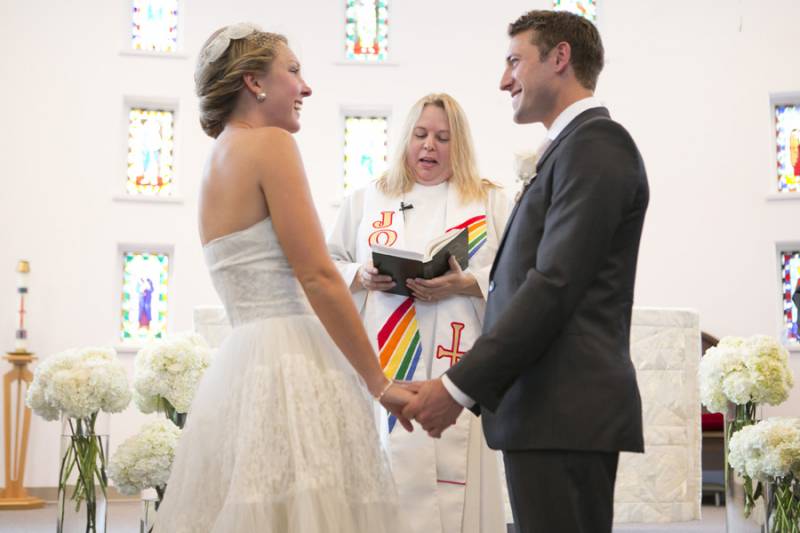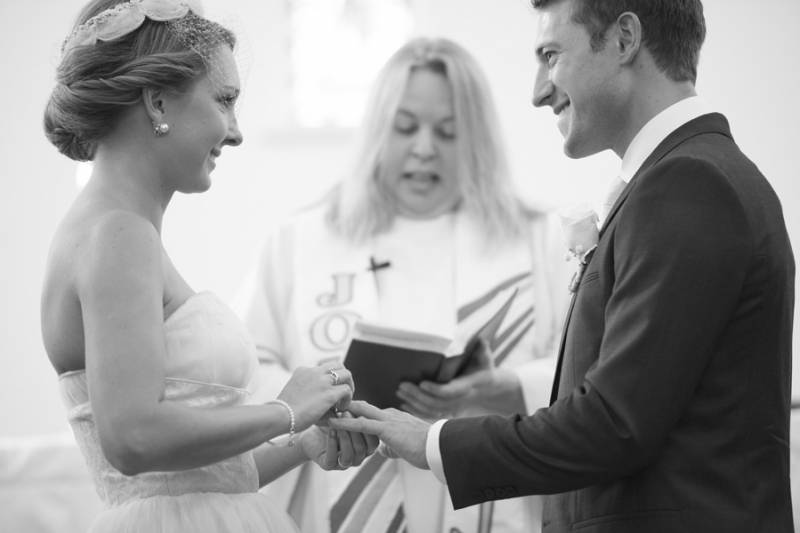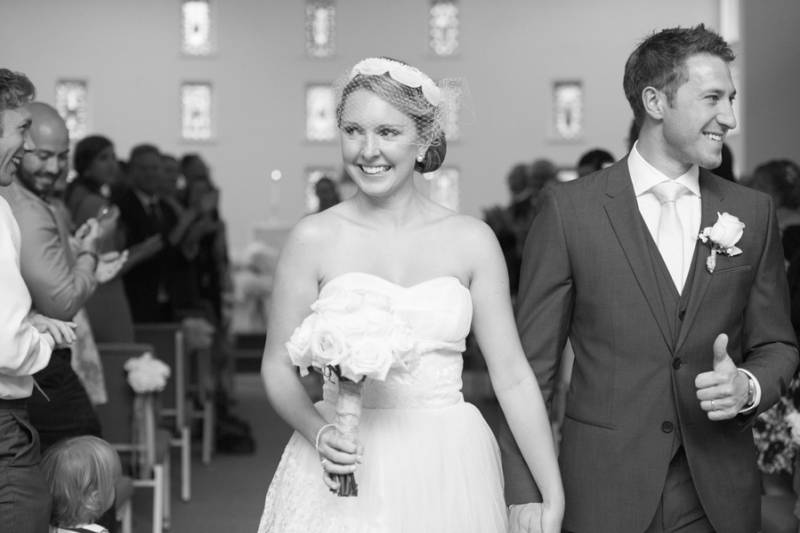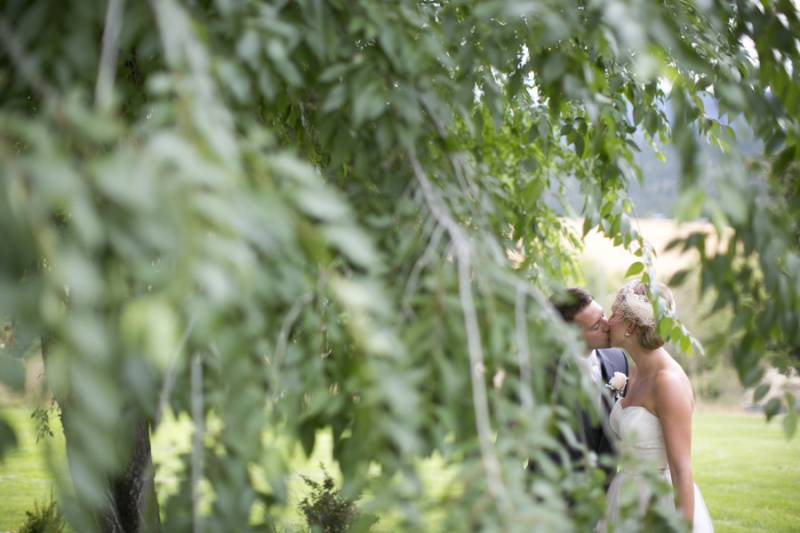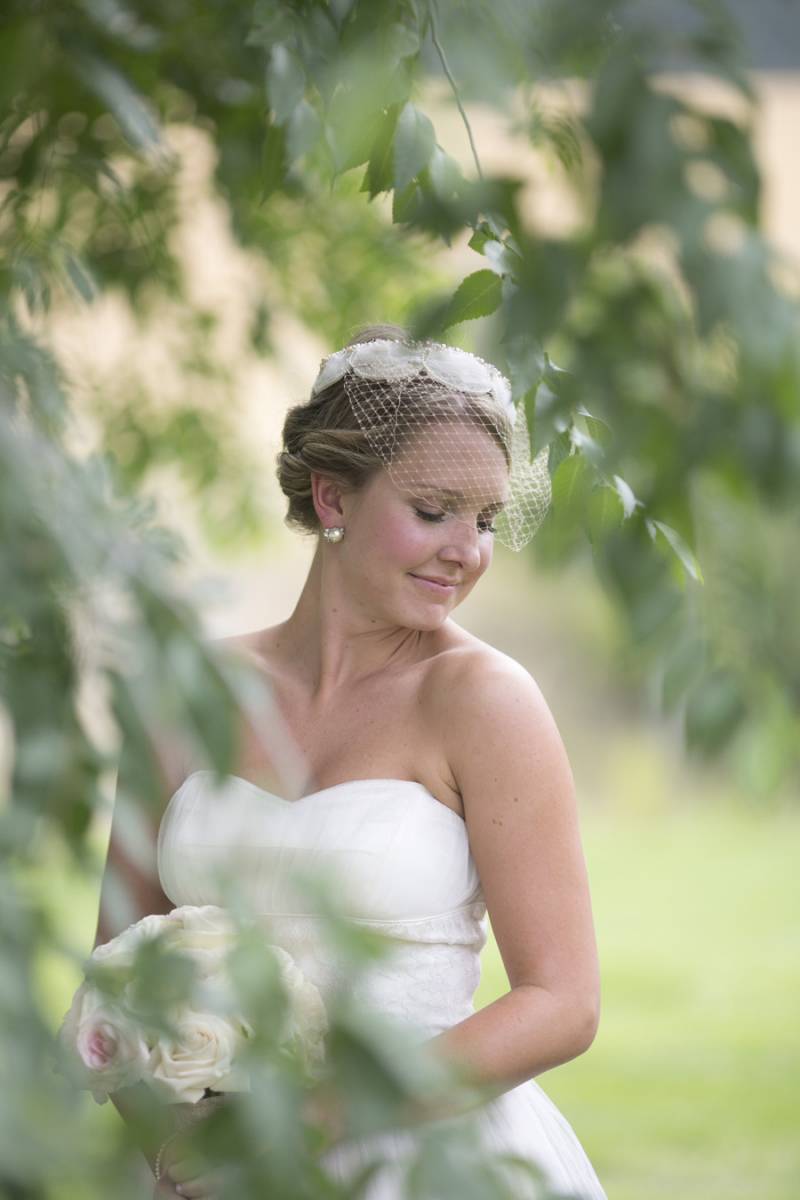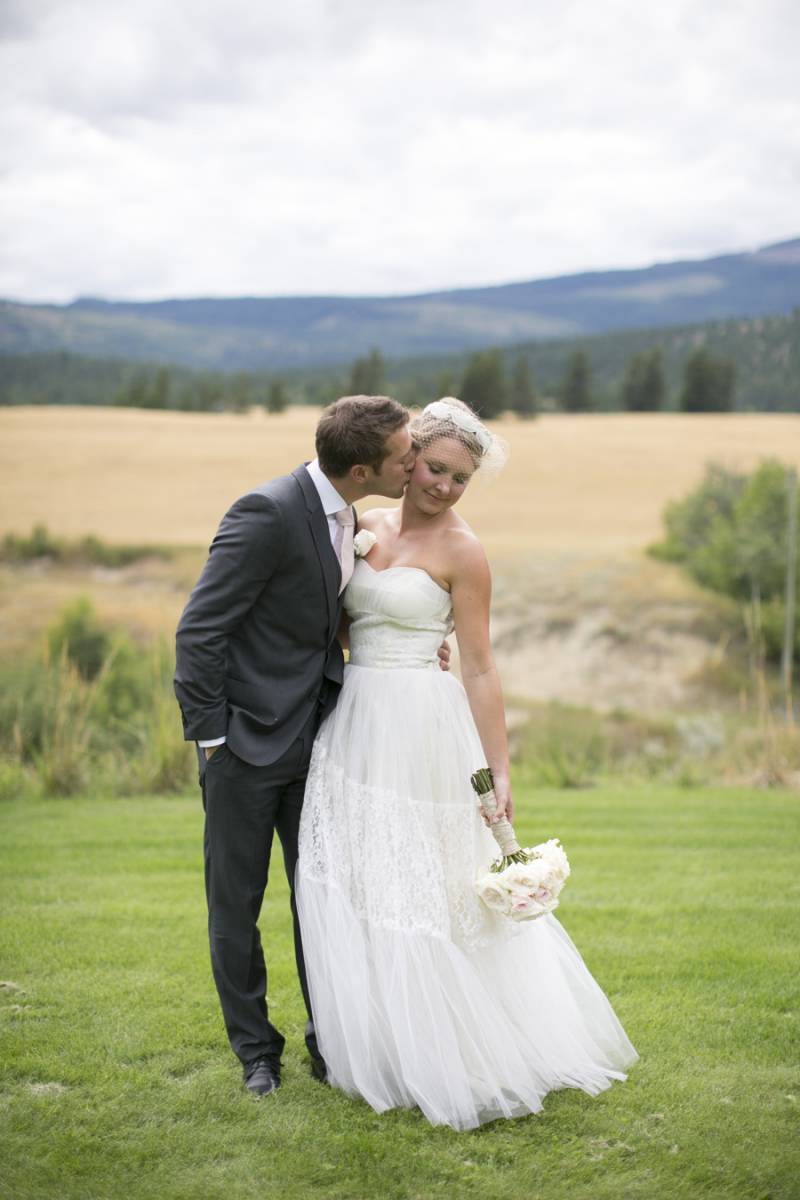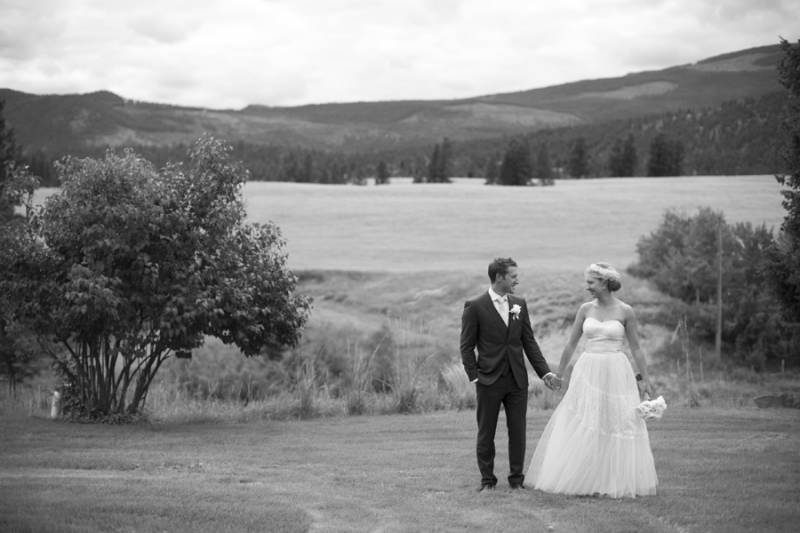 I loved the first dress Megan wore and thought it was absolutely breathtaking but this bride had a wardrobe change after her beautiful wedding ceremony and a few portraits and changed into an equally as beautiful wedding gown for the rest of the day. When you get a chance to see two beautiful wedding gowns like these in one day, you know the bride has incredible style and taste!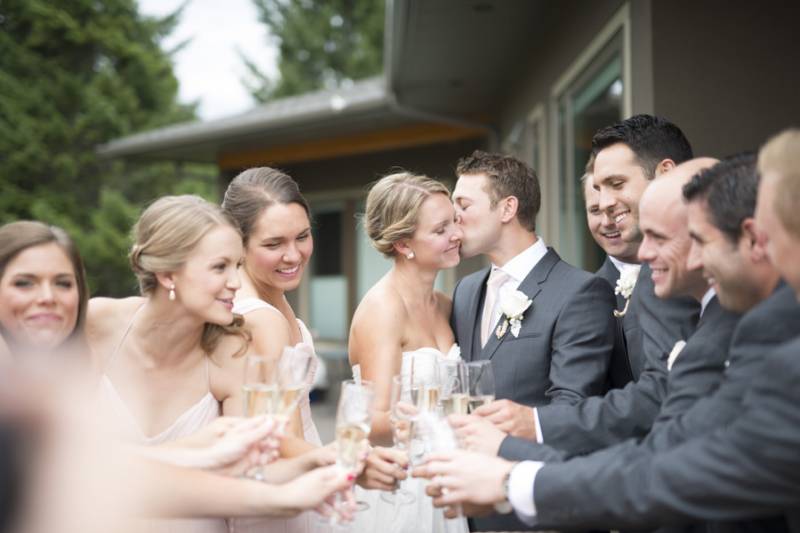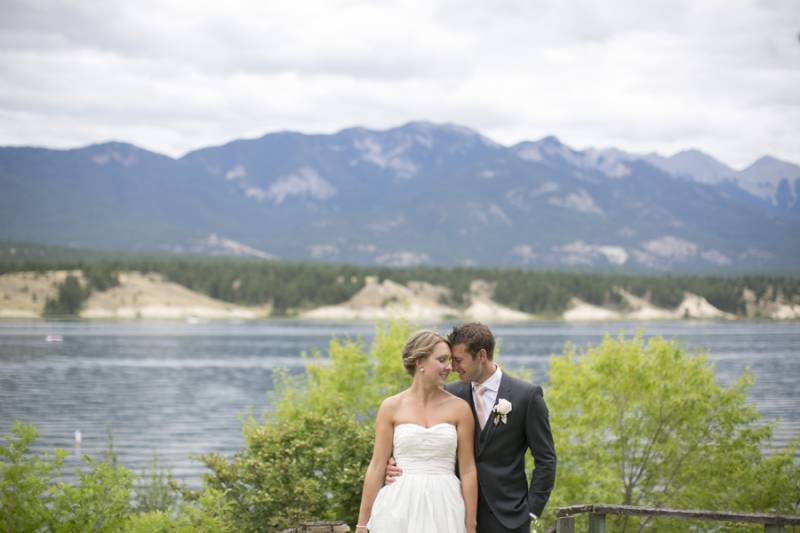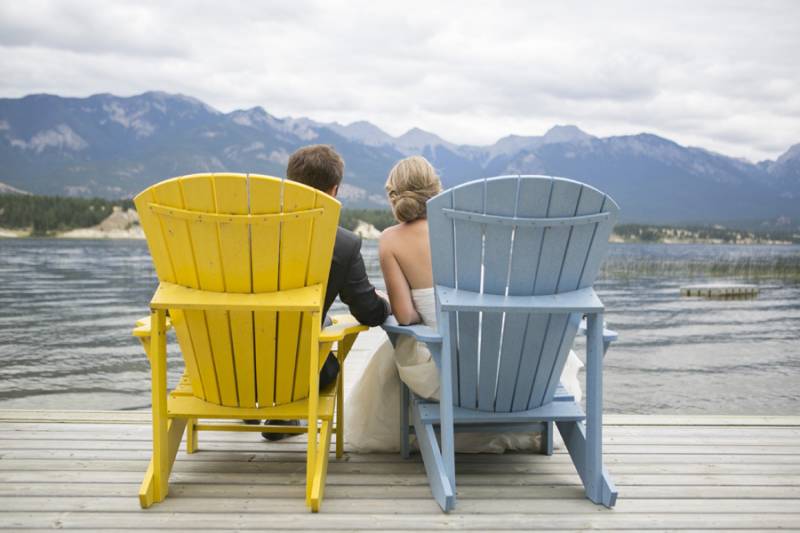 Matt proposed to Megan (in an elaborate scheme) on the dock of the lake so it was only fitting that some of the wedding photos and portraits take place here. It was the perfect way to bring together their wedding and engagement perfectly!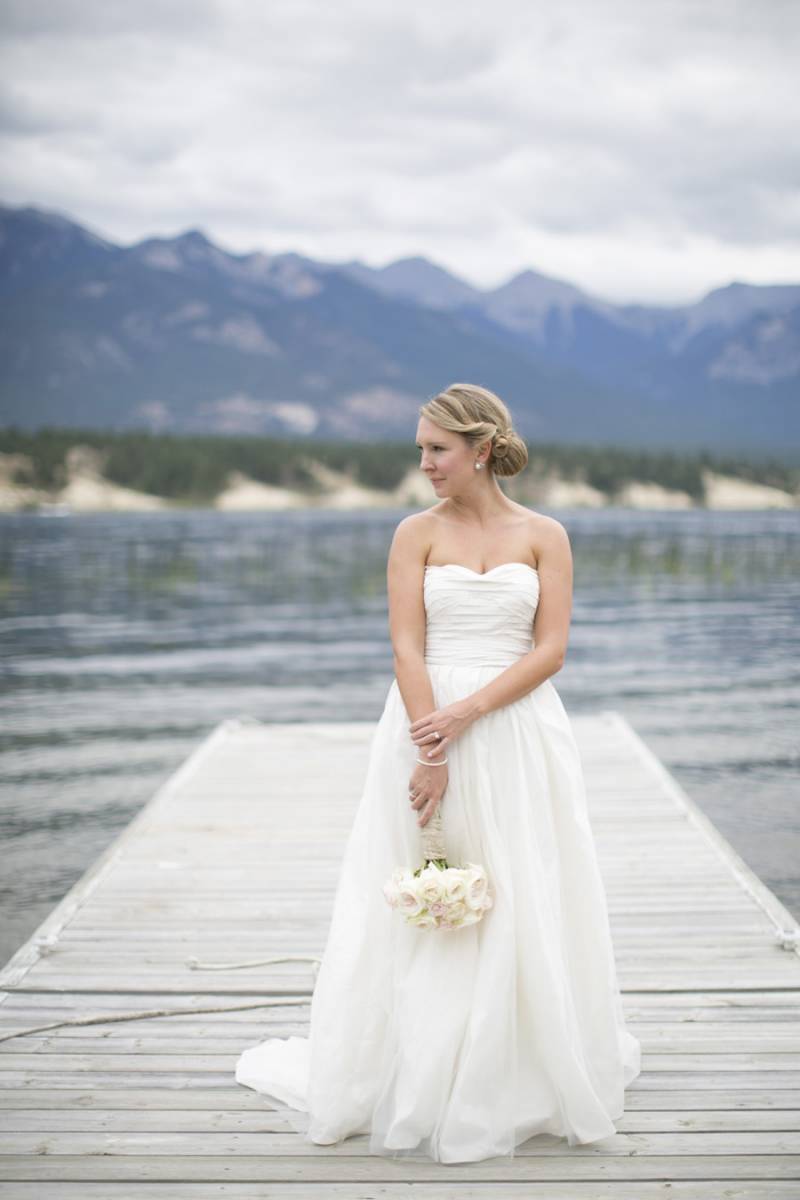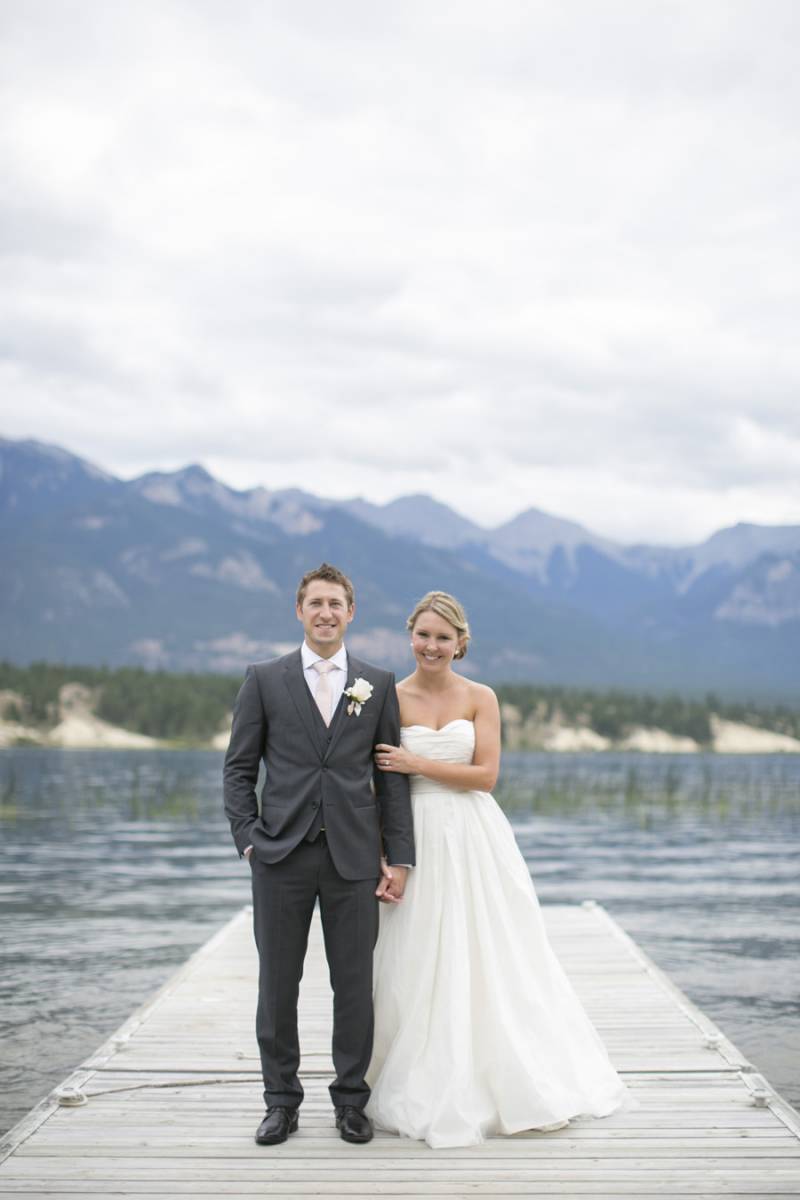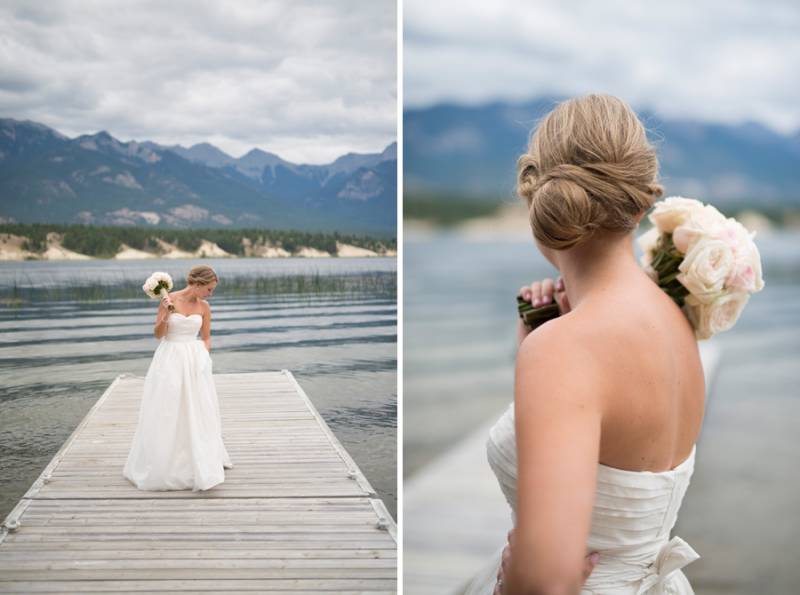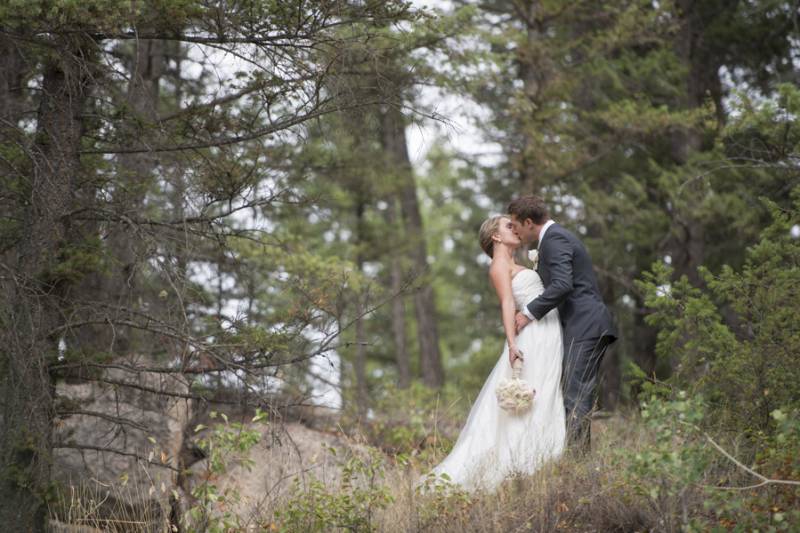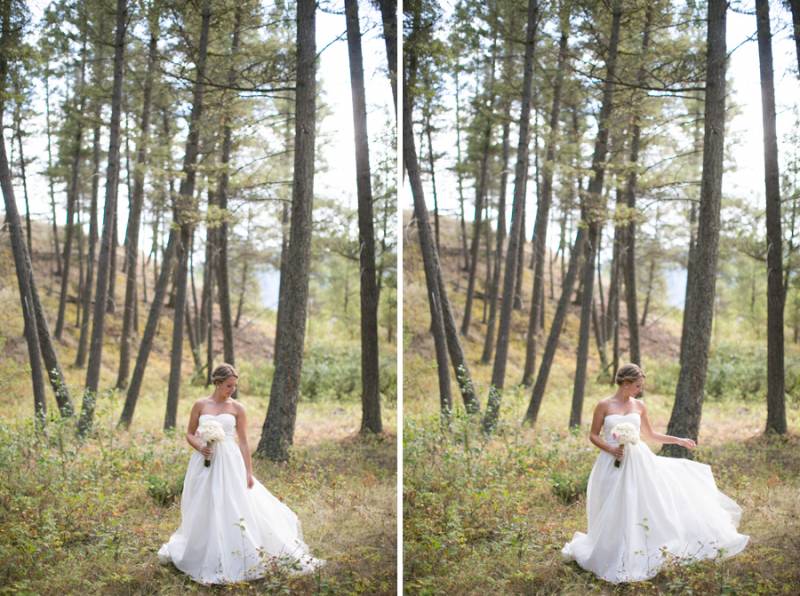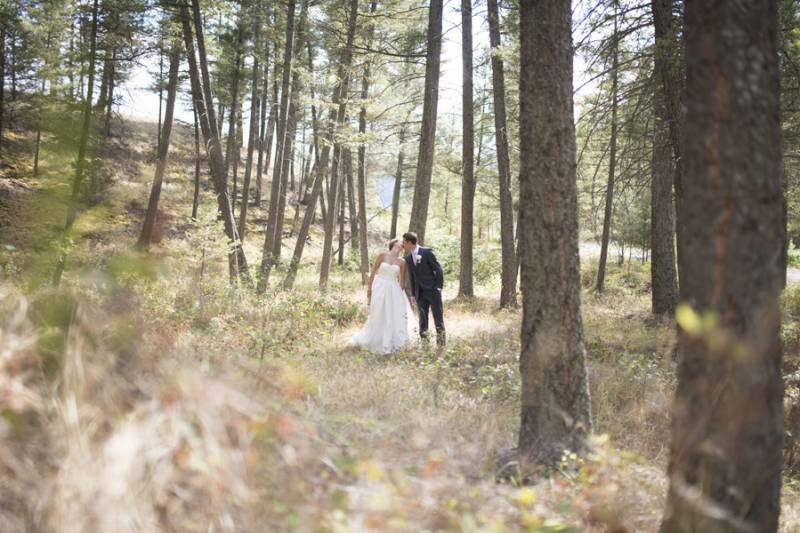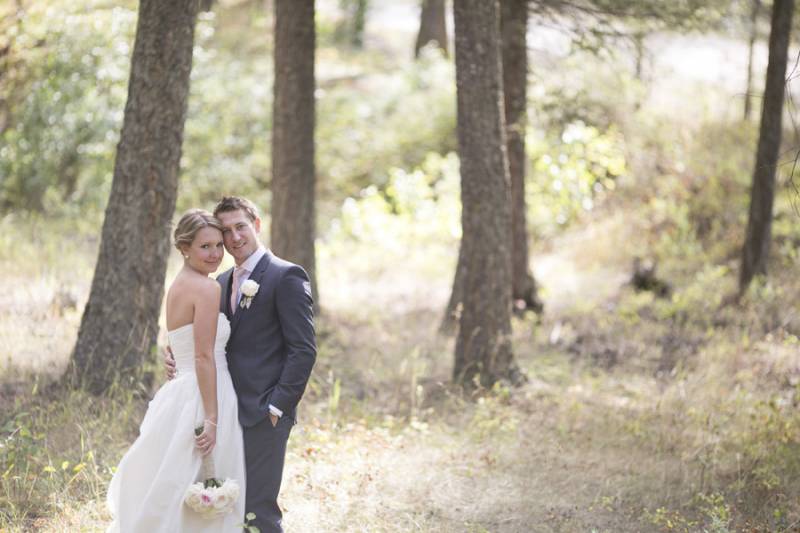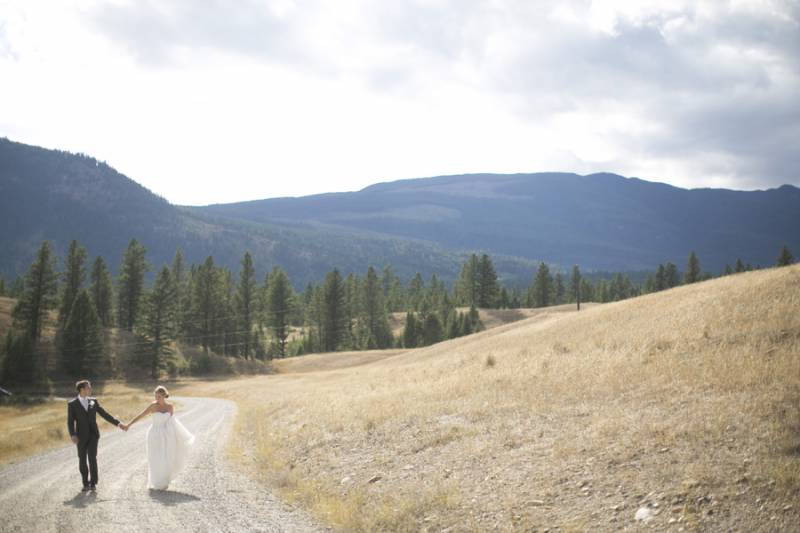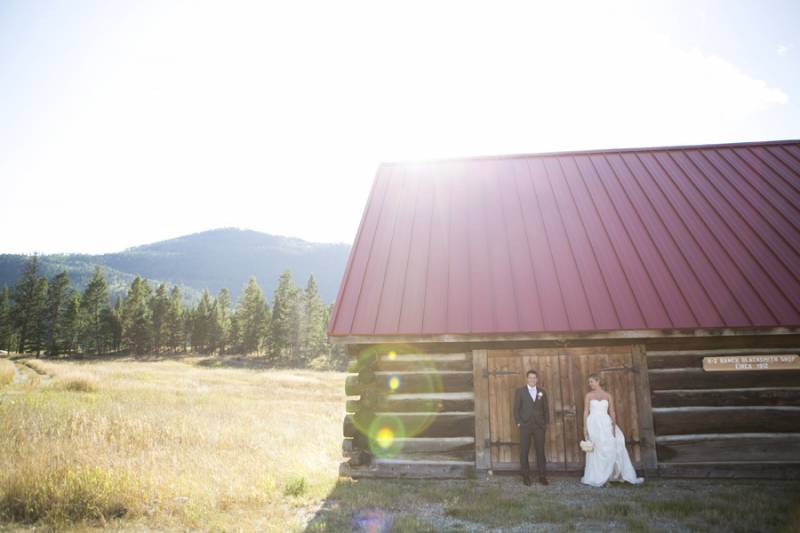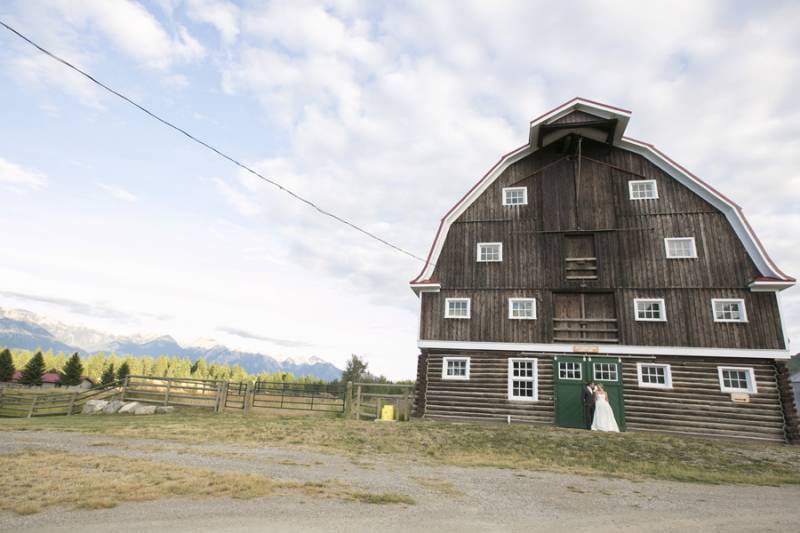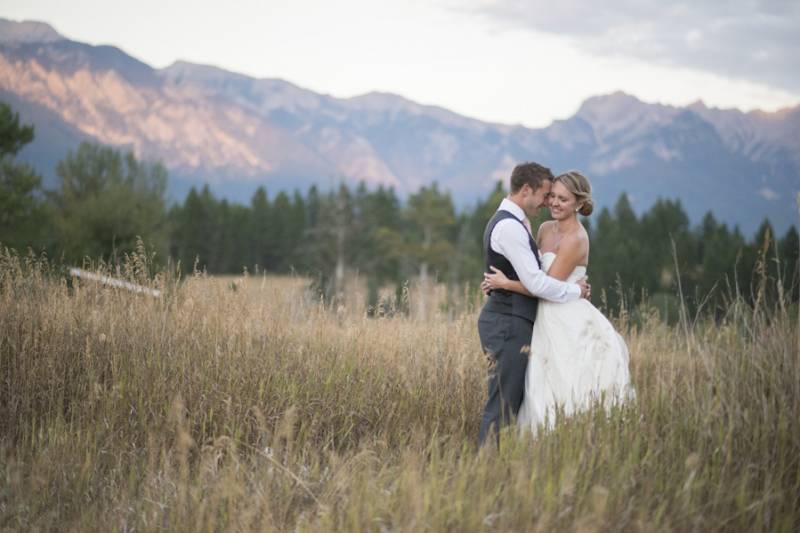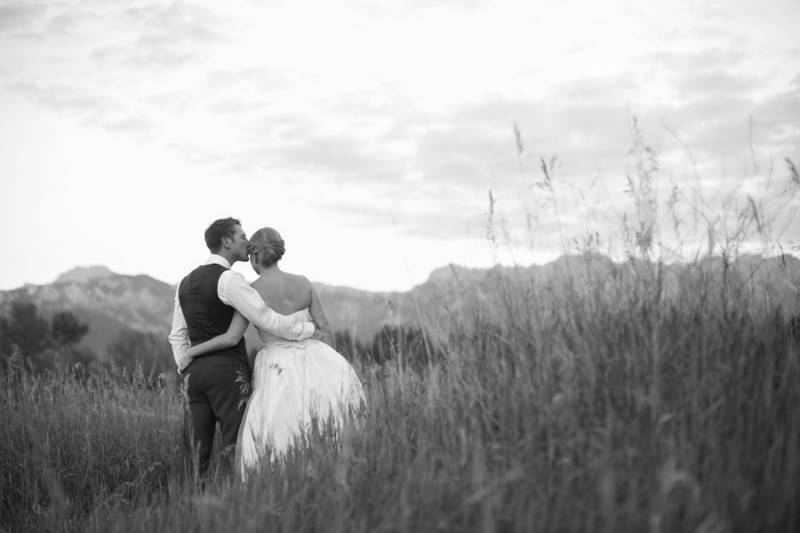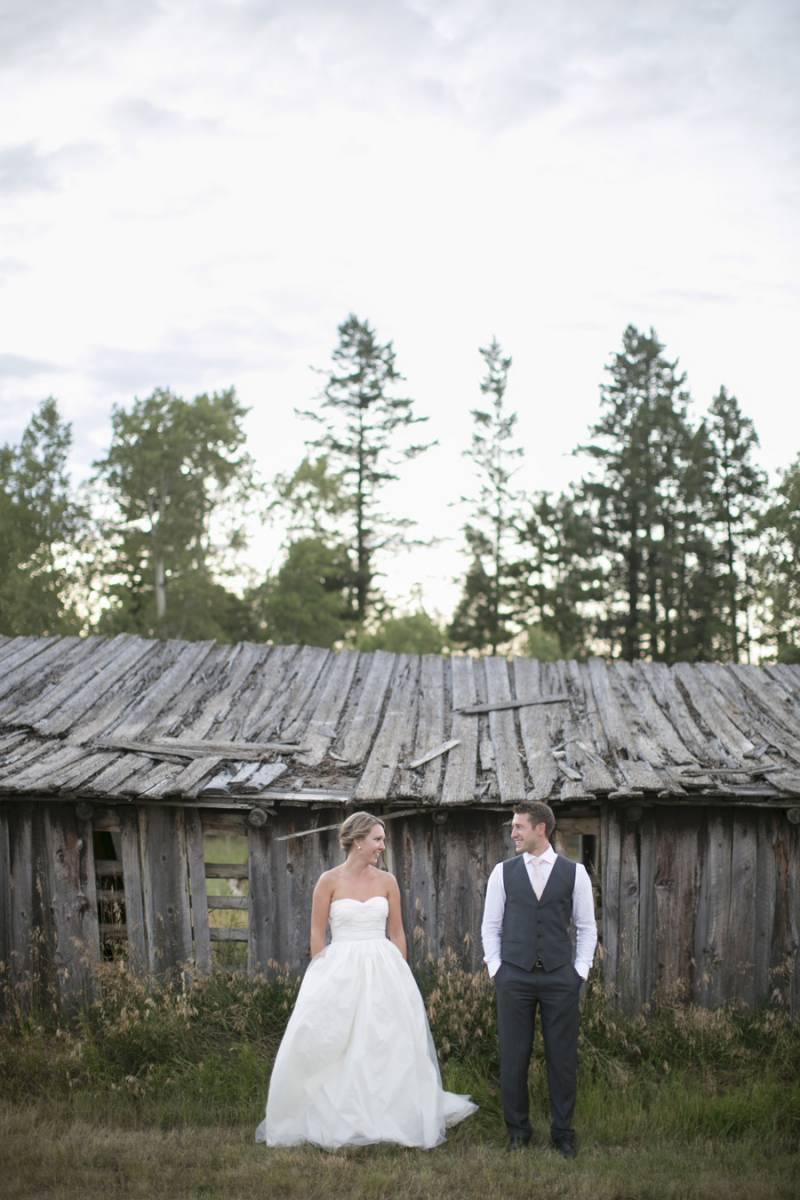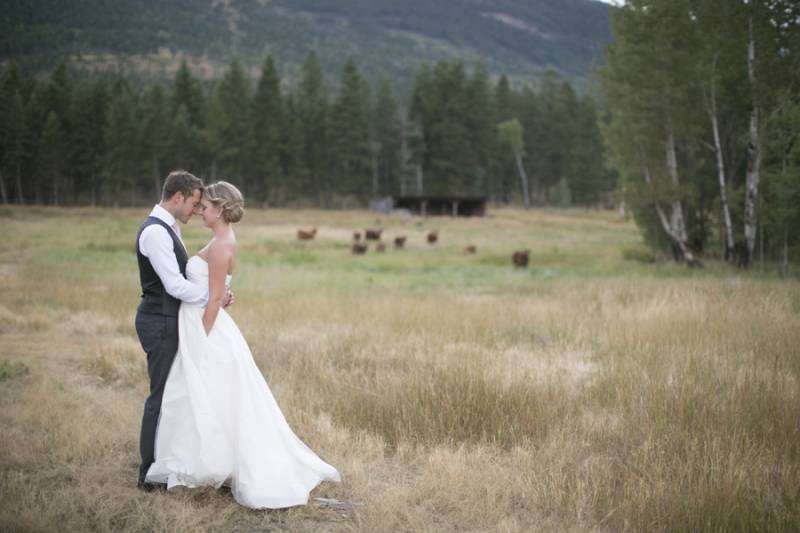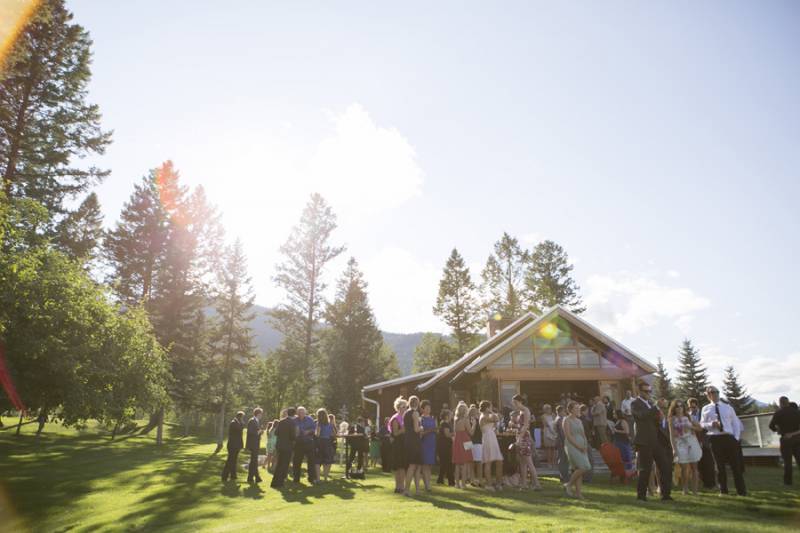 The wedding reception was held at K2 Ranch in Invermere which is a real working ranch and isn't typically open to the public for weddings. The guests were in for a surprise, as I'm sure they didn't really know what to expect when the wedding reception was held in a barn that is part of a working ranch, but when guests stepped into the reception their jaws dropped at the beauty that was in front of them. The barn was absolutely breathtaking and every detail was coordinated perfectly to fit with the rustic and elegant theme of the wedding. Edison light bulb strands were hung throughout the barn to create the perfect ambience and long tables were set-up and accented with soft flowers and mason jars. The results were beautiful beyond words!