Keltie and Brian met at a Starbucks in Calgary and after dating for some time they found themselves staying in on a snowy, cold winter night. Brian asked Keltie to play a game of scrabble and got the game set-up, Keltie didn't think much of it and got the game started with the first word, then Brian took his turn and put down the words "Marry Me" and got down on one knee and proposed.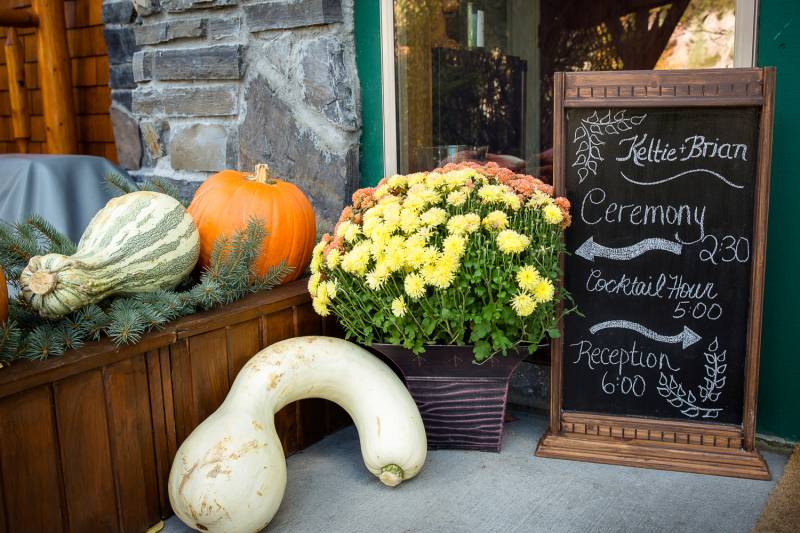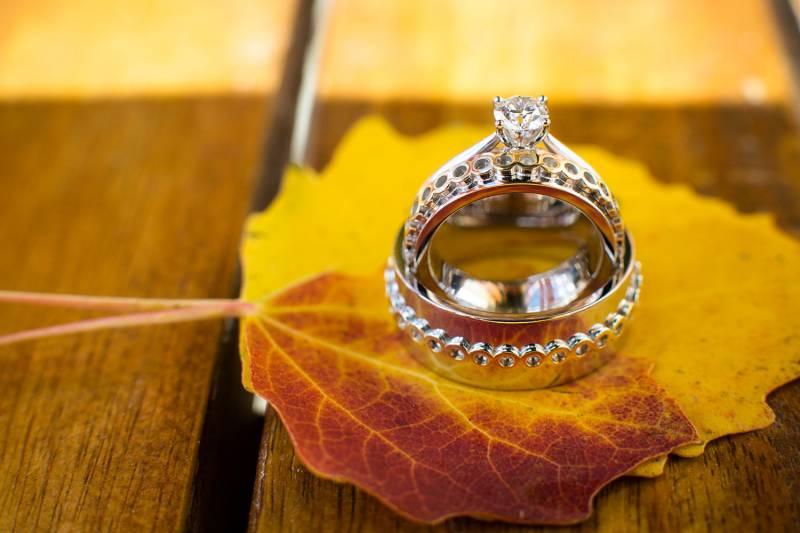 Kelsie and Brian decided on a small wedding in Canmore with the beauty and excitement of the rocky mountains surrounding them and their 60 guests. With the beauty of fall they decided to plan a country chic wedding in steel blue and orange to add a classy touch to the natural beauty all around them. Looking for something more intimate and country chic for their wedding venue, they found exactly what they were looking for at the Bear & Bison Inn in Canmore and brought in Banff wedding photographer, Kim Payant Photography to capture all the moments and details of their wedding.
Keltie and Brian had their wedding bands custom designed by Troye Shoppe Jewellers in Calgary. They designed the wedding bands to capture the essence of their parent's wedding bands and even had a piece of bride's grandmother's ring melted into the inside of their band. Now their wedding bands not only represent the never-ending love and commitment to each other but the importance and love for their family as well.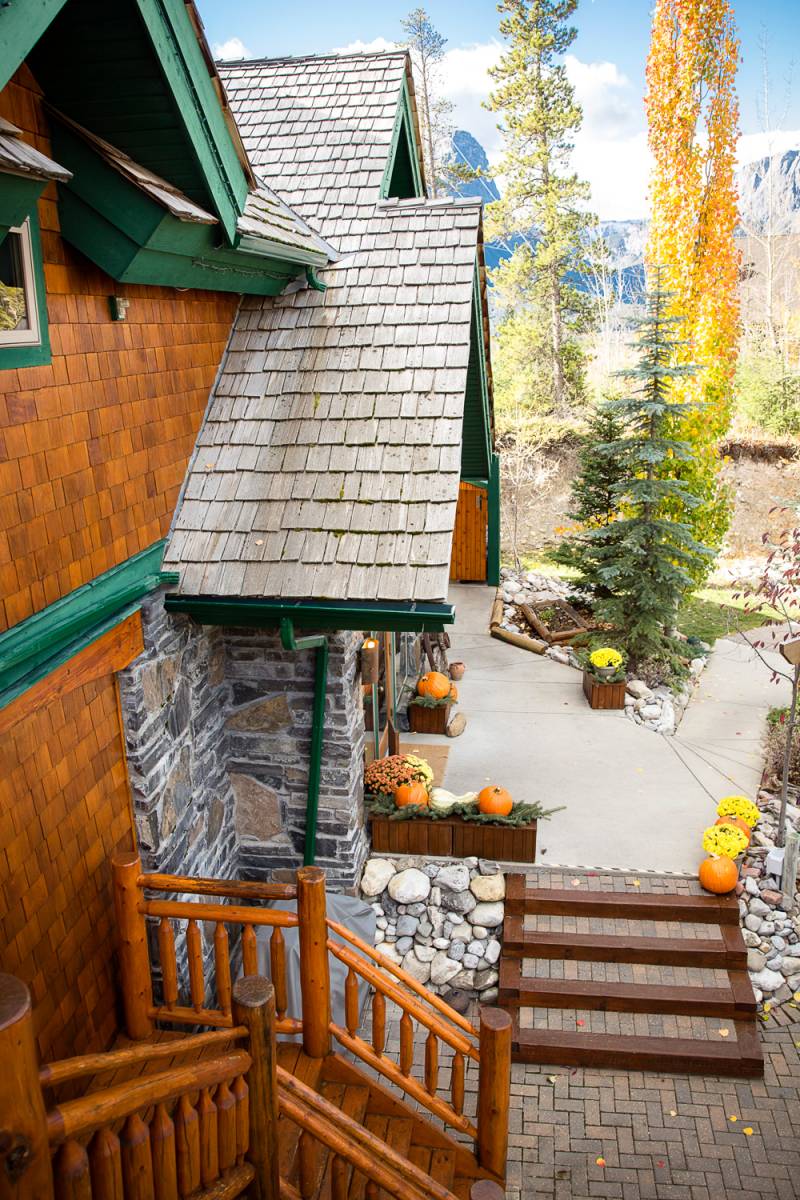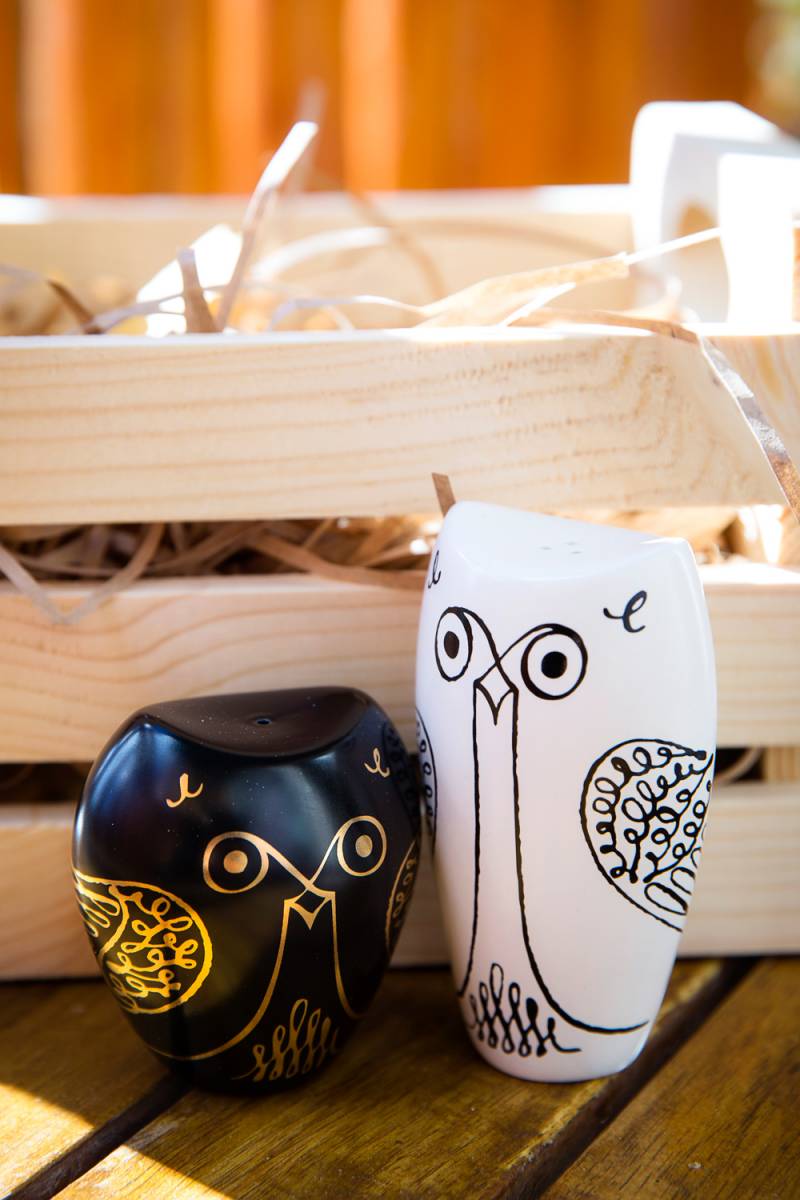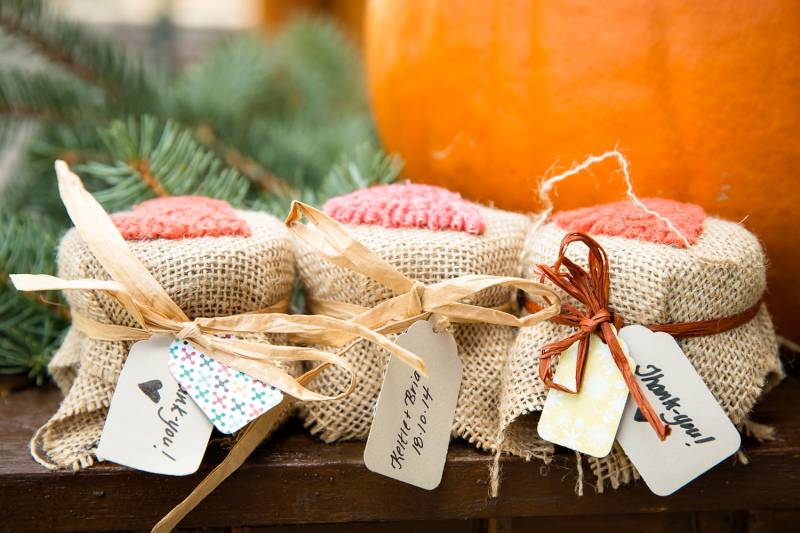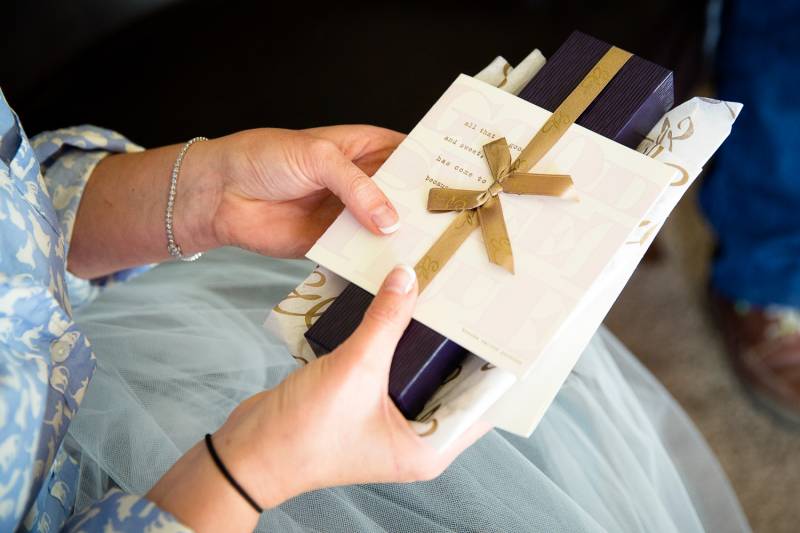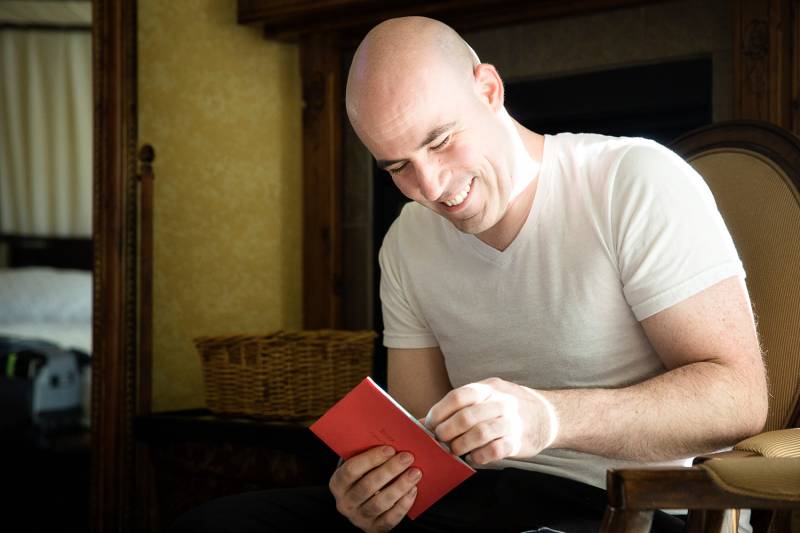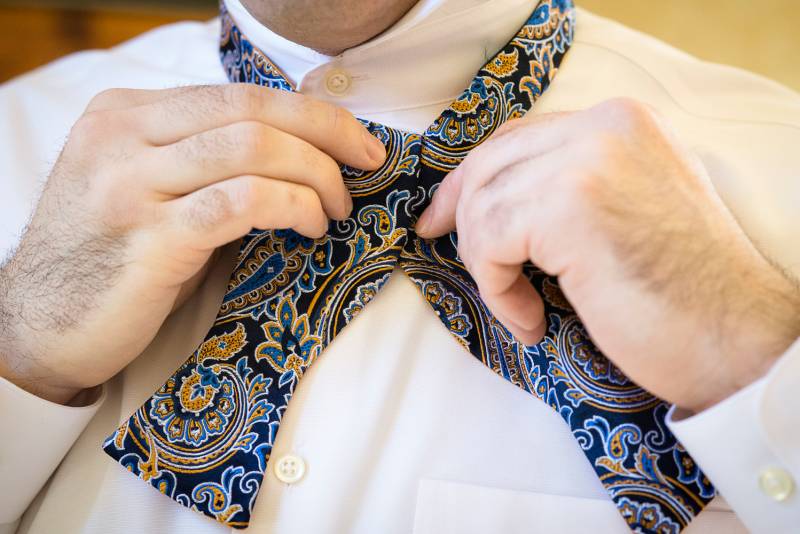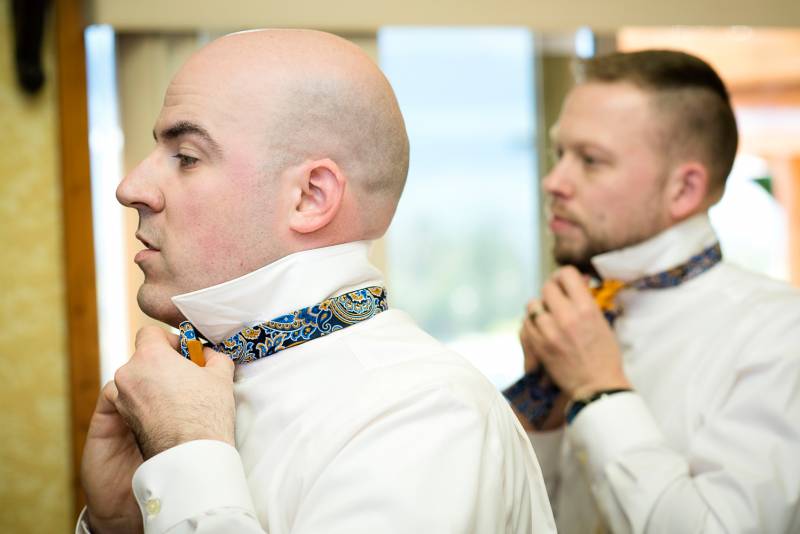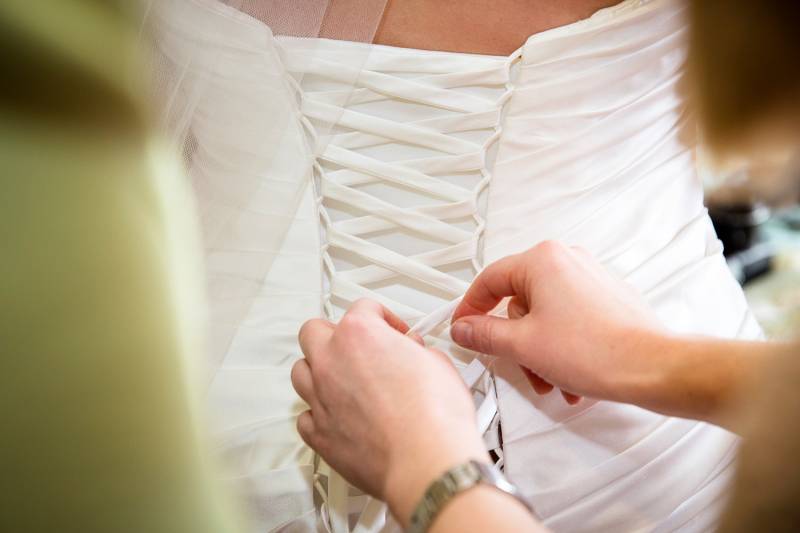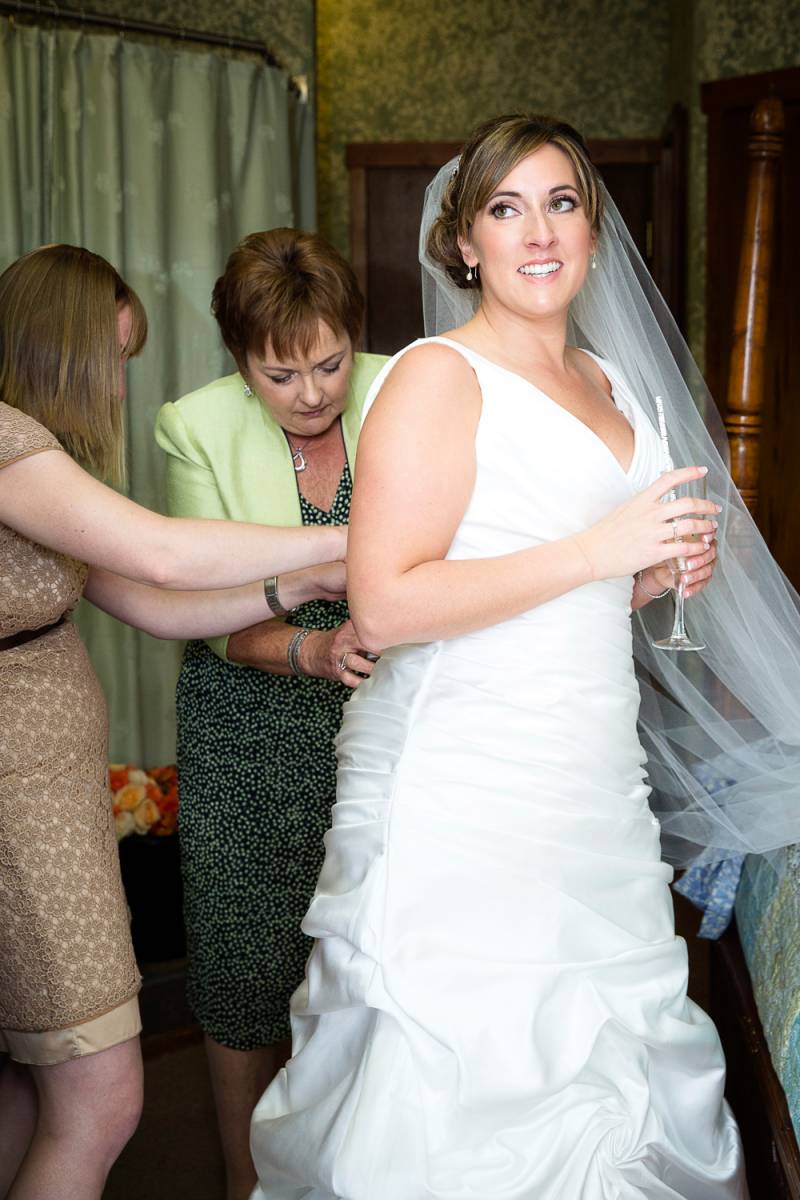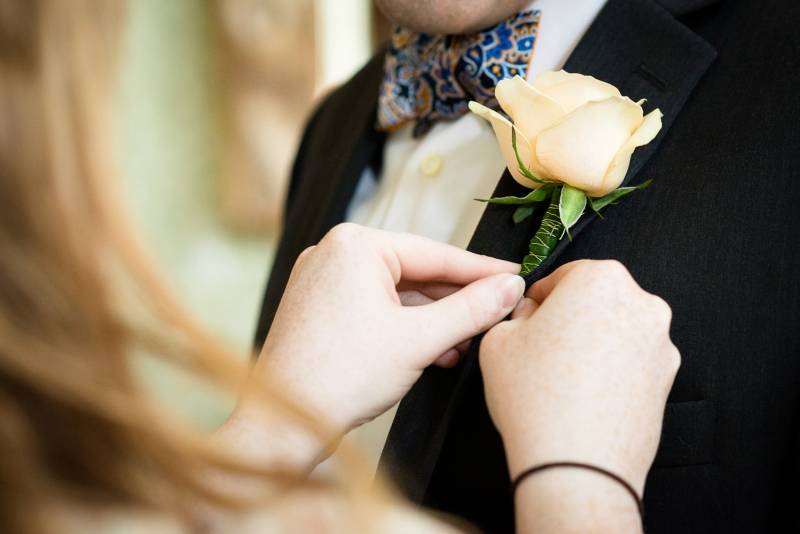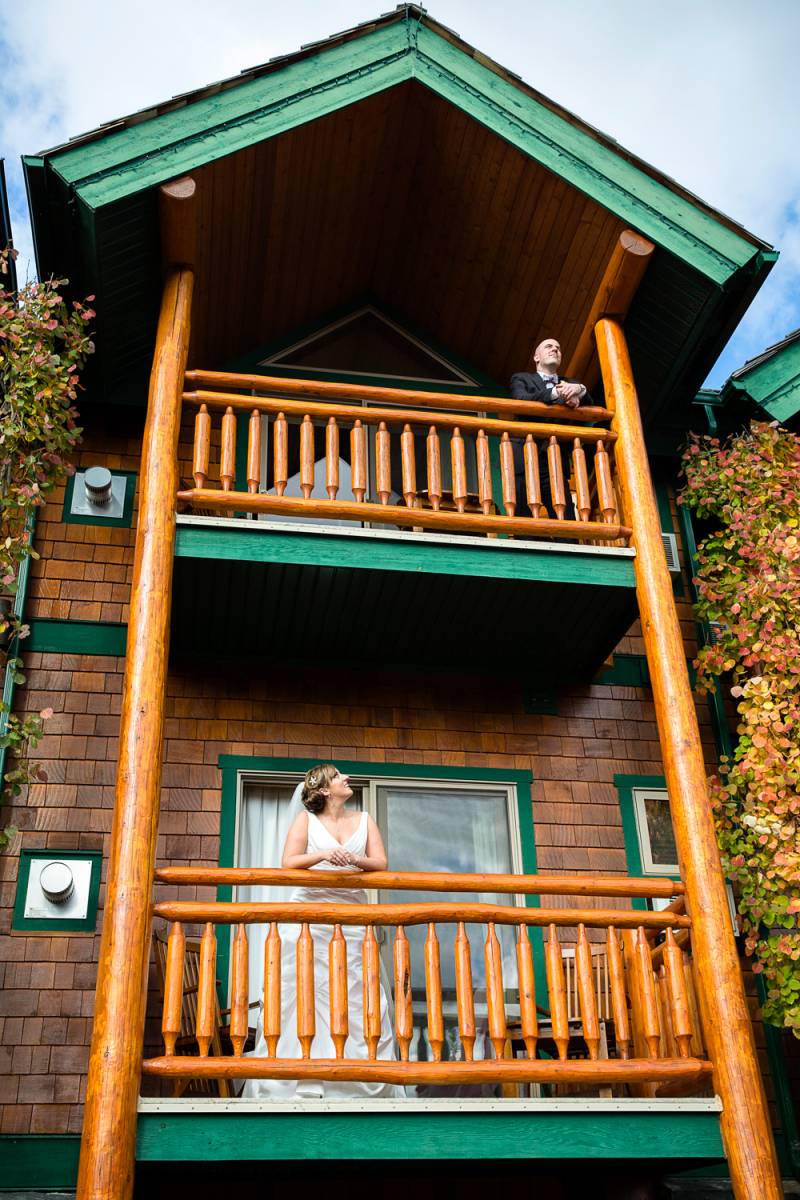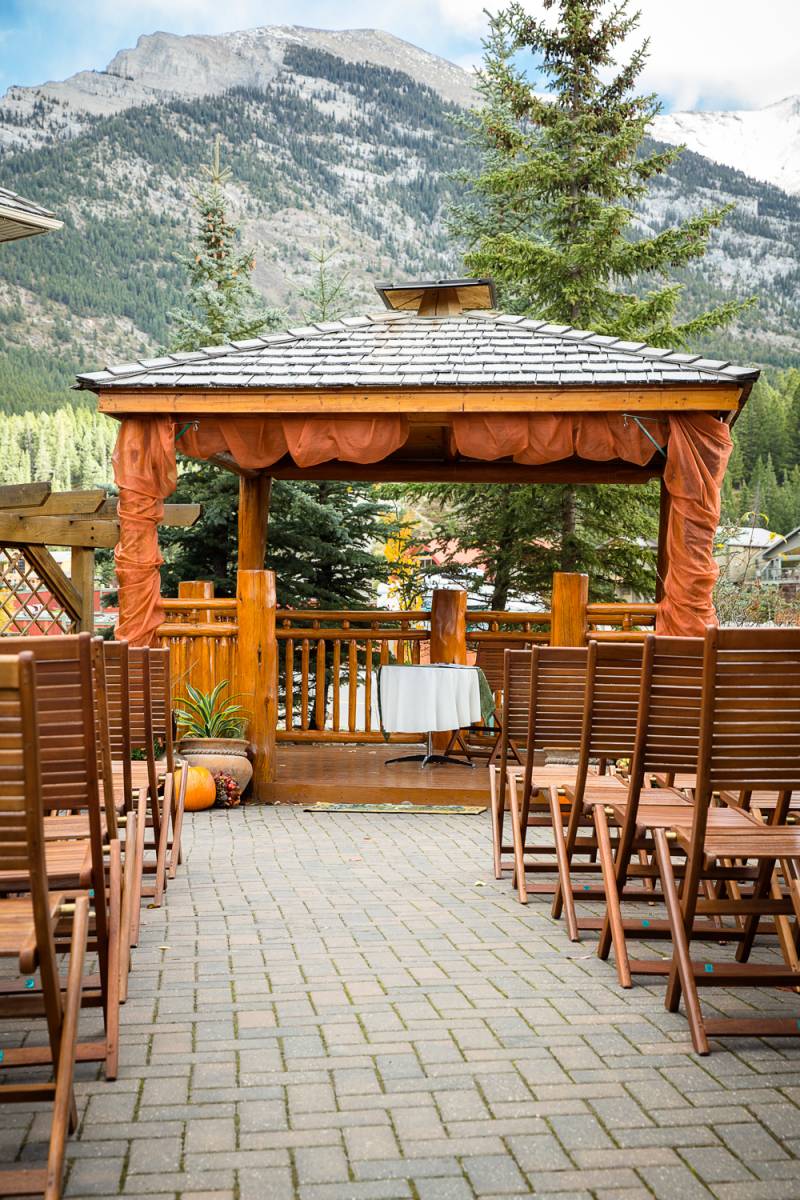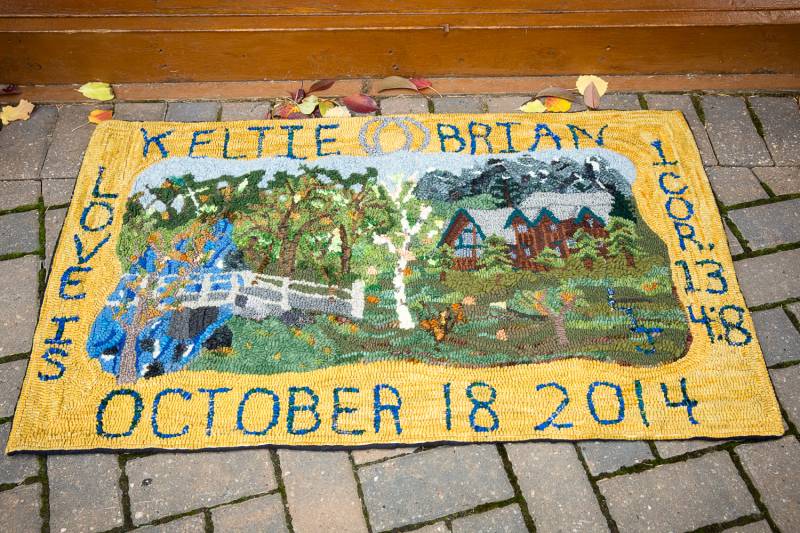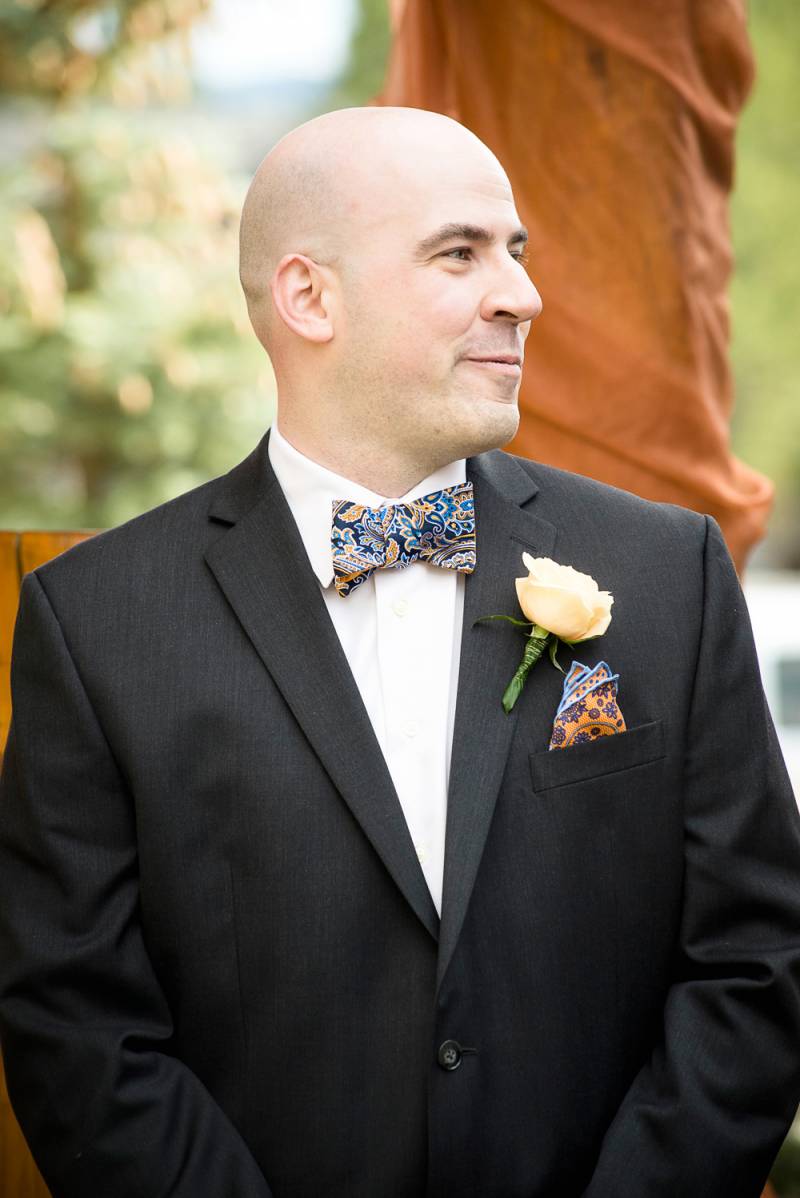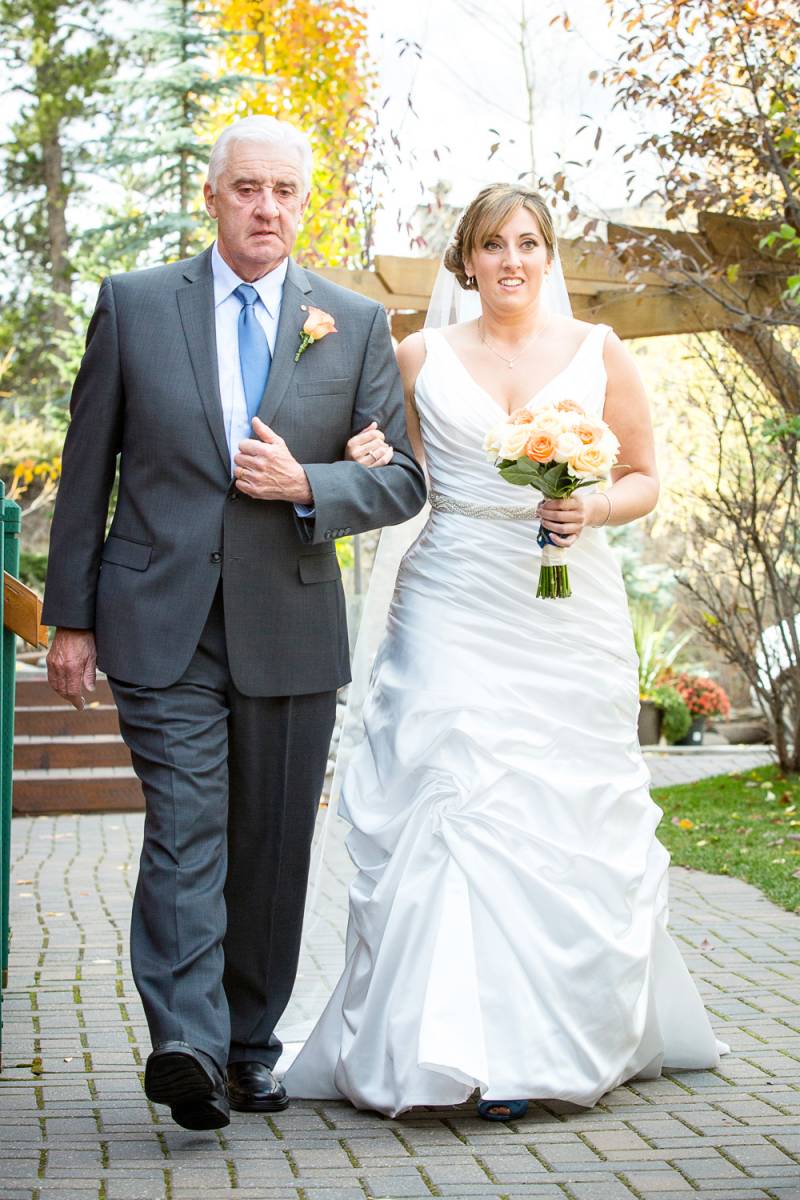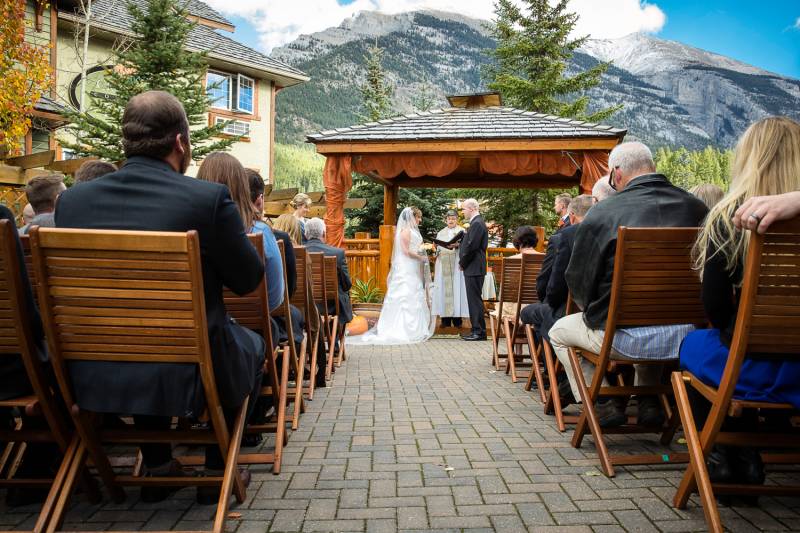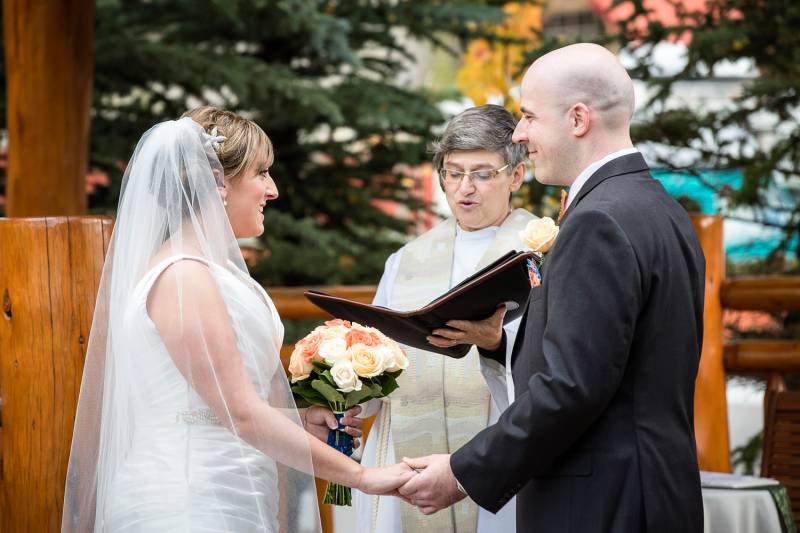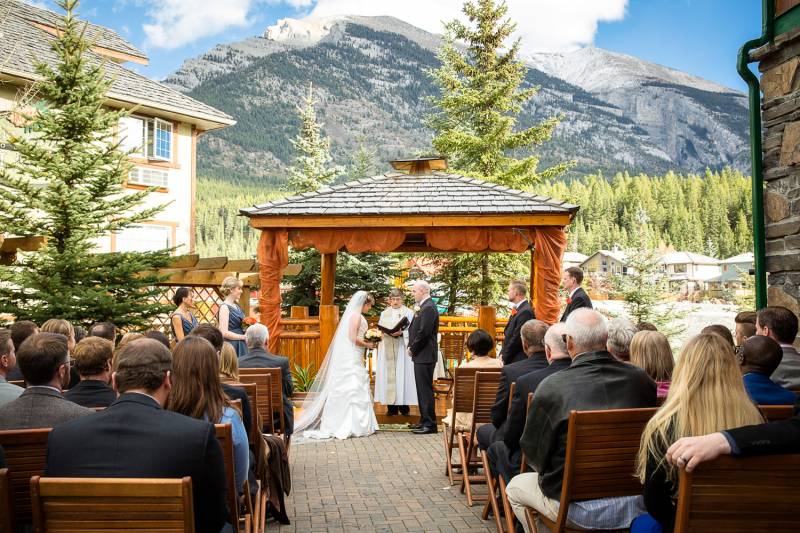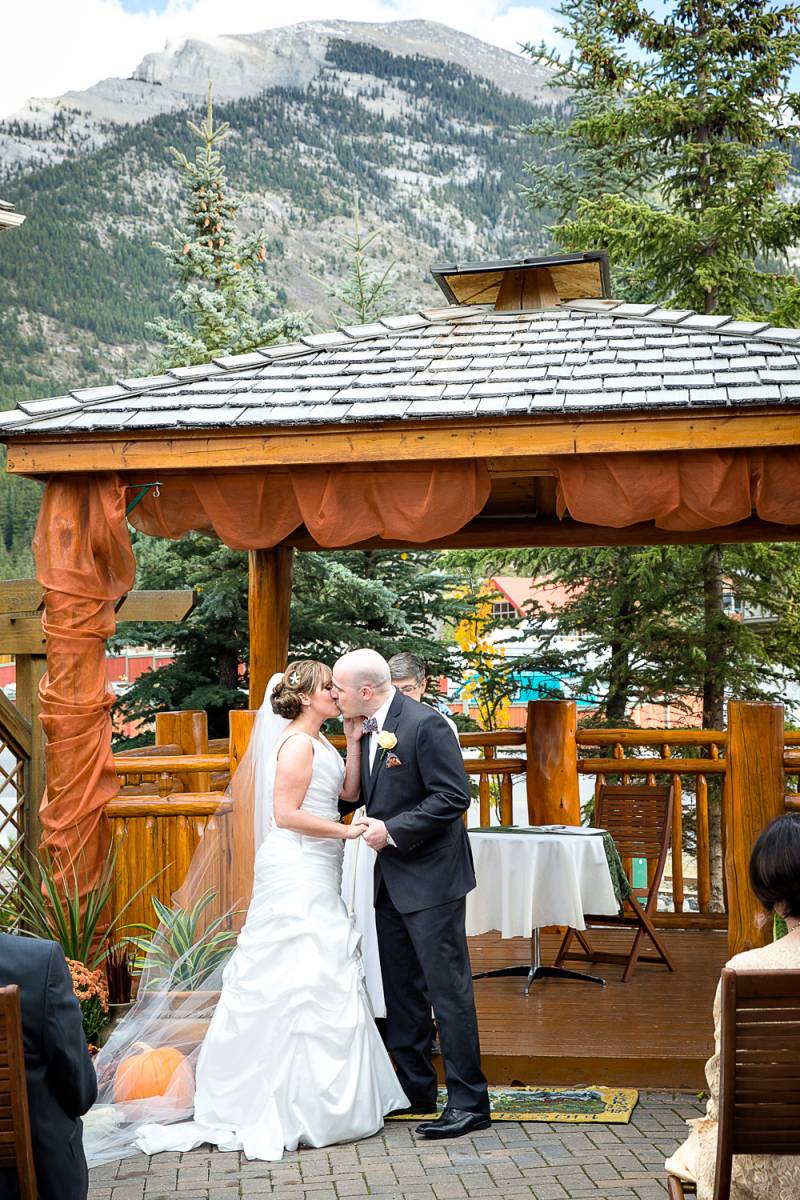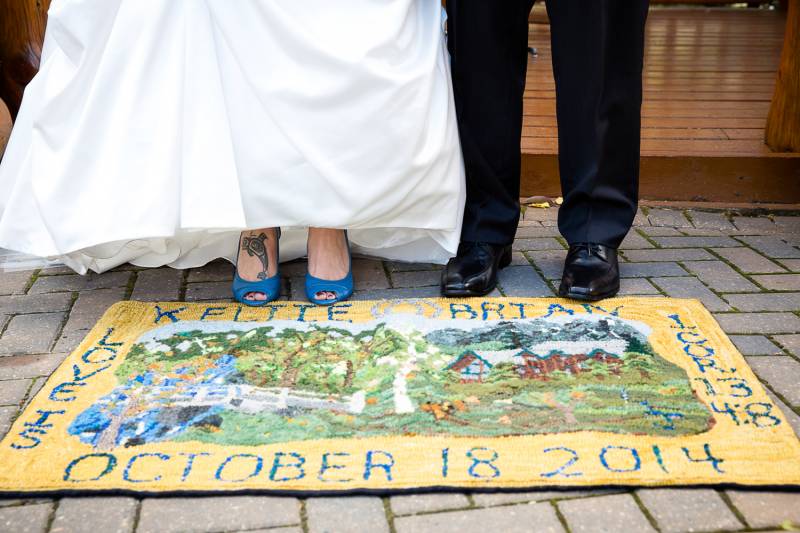 After the ceremony the couple took off with Banff wedding photographer, Kim Payant to spend some time alone and explore the autumn beauty of the mountains for their portraits. Keltie later explained this time to take photos together was one of her favourite moments of the day (and we agree, because they sure captured some beautiful photos!).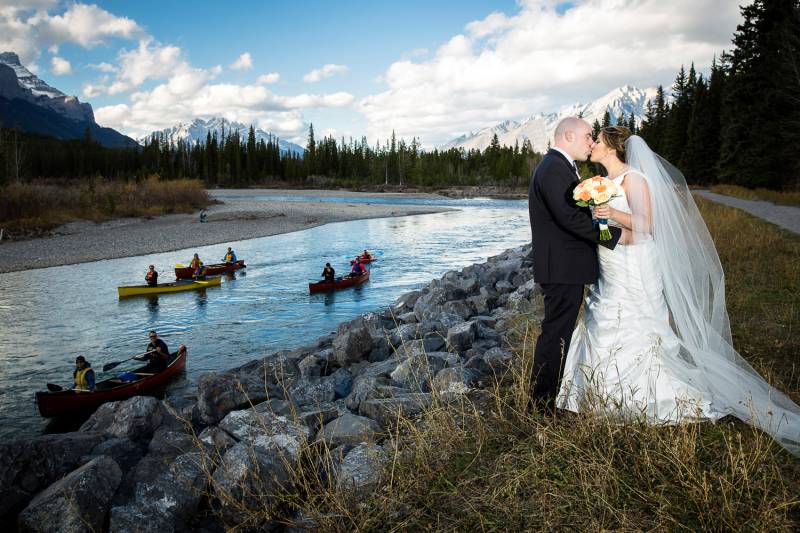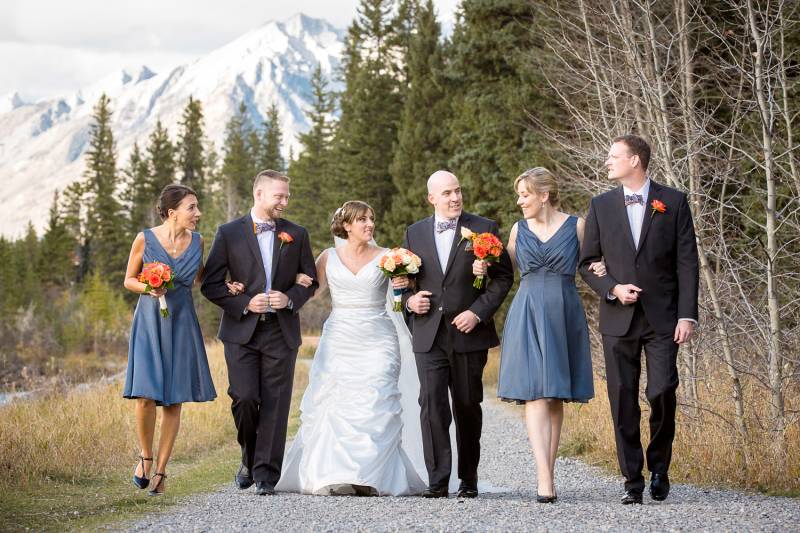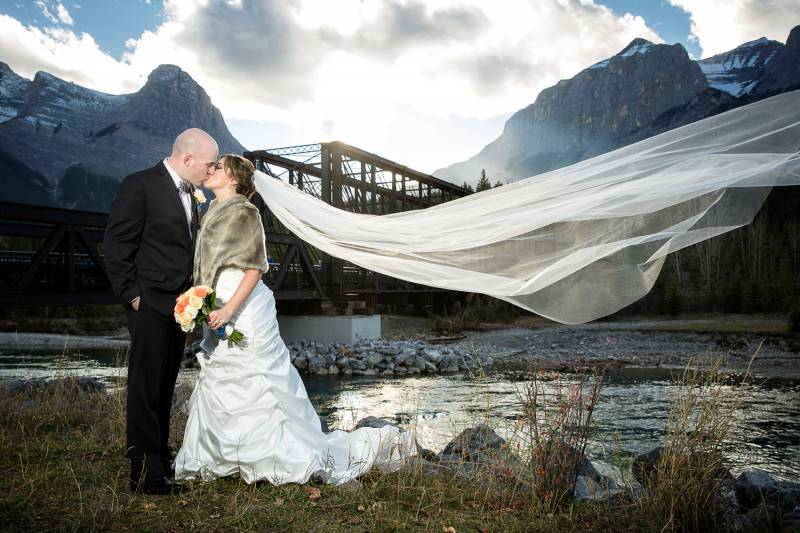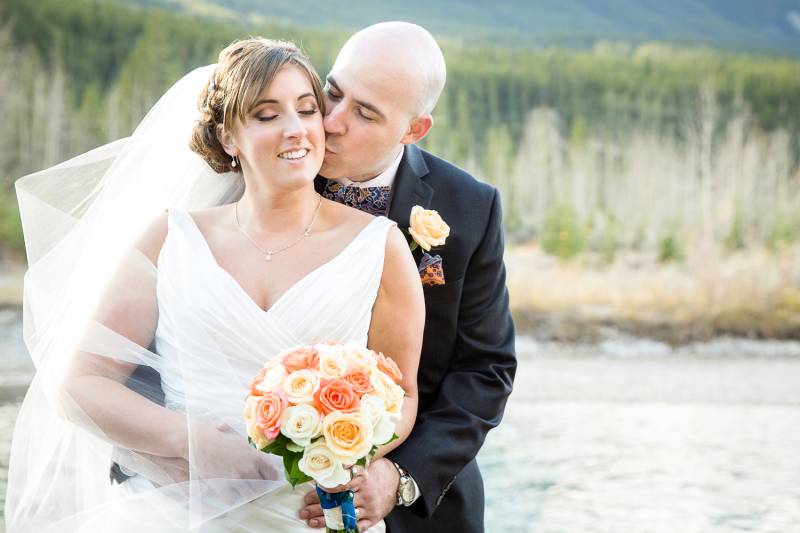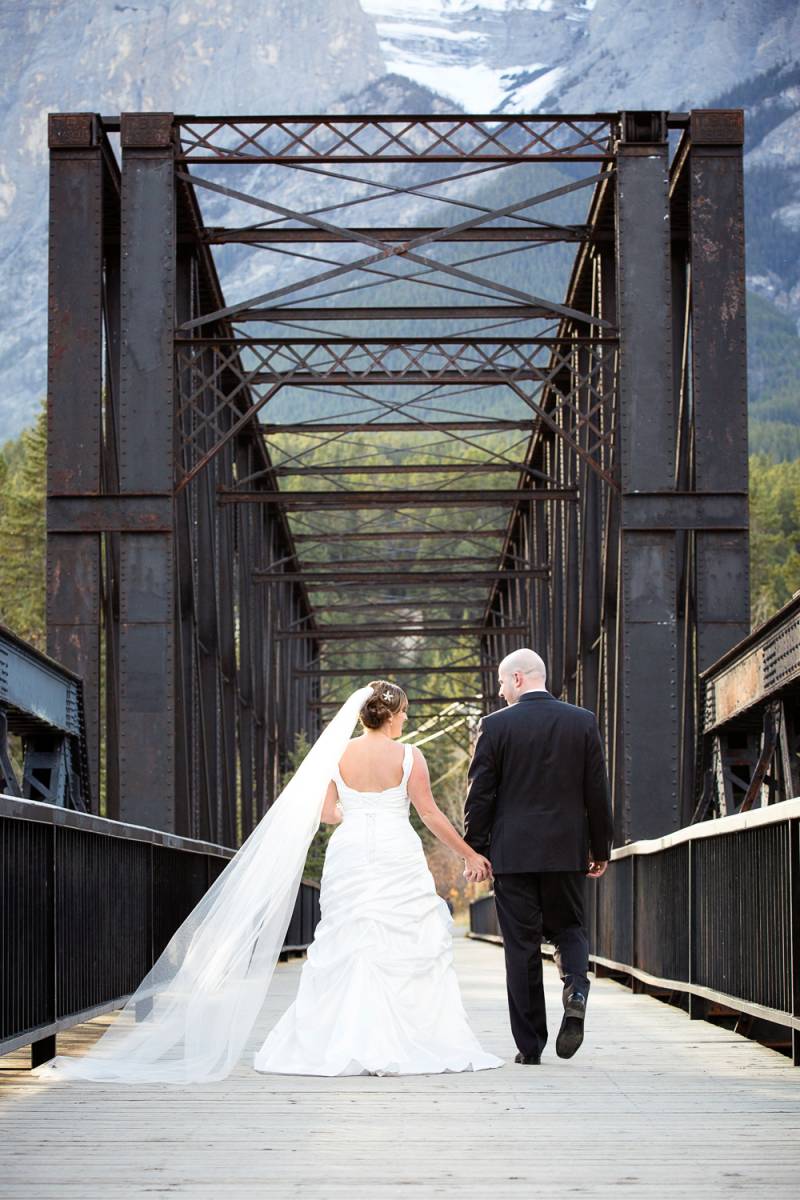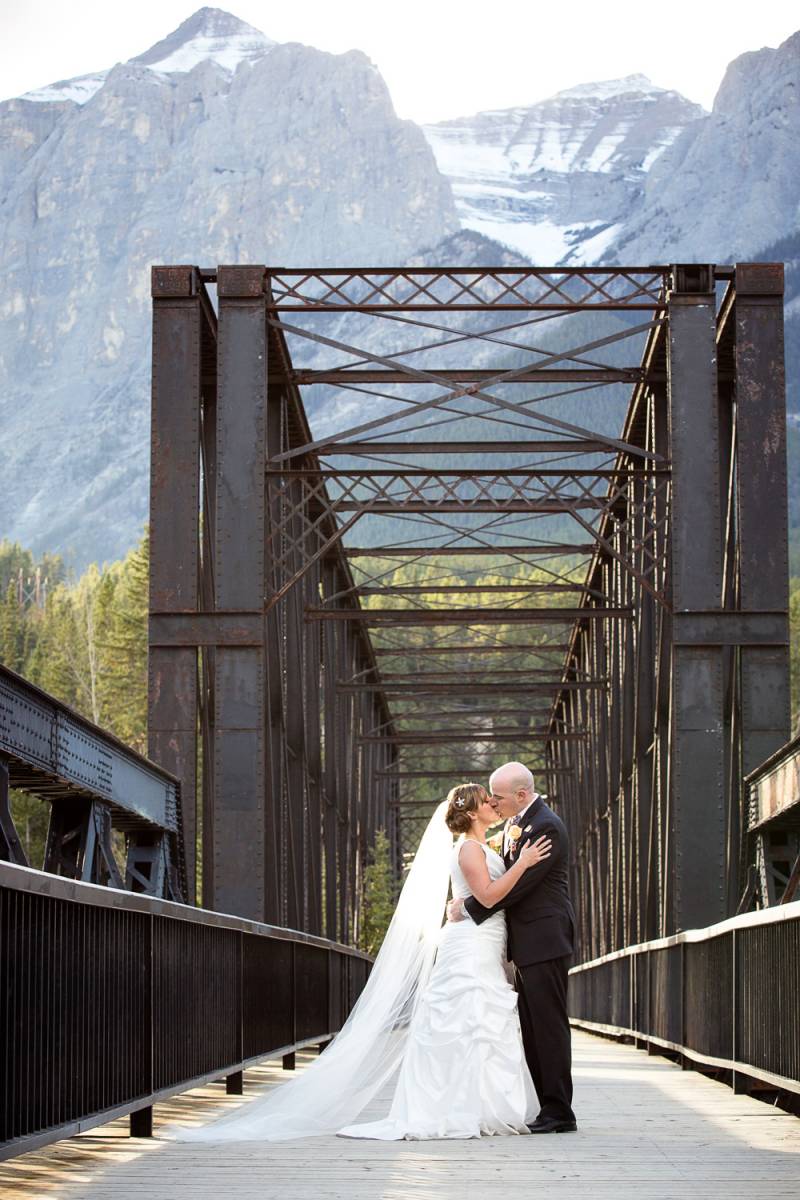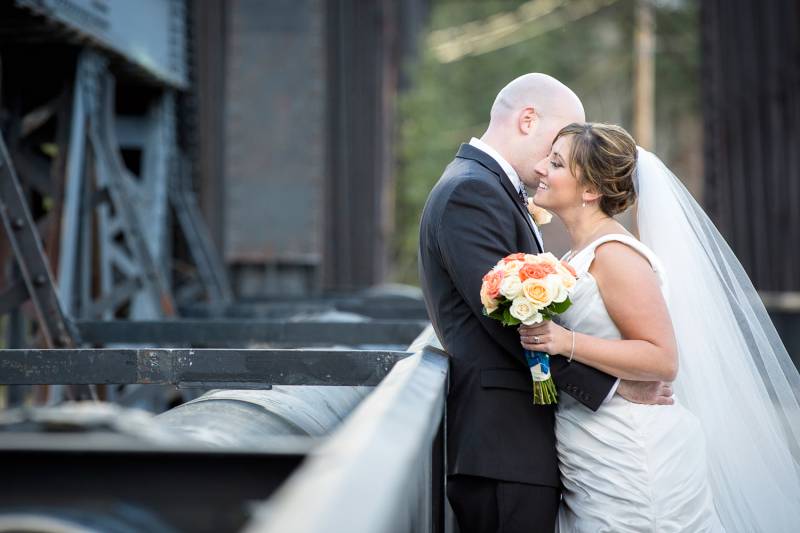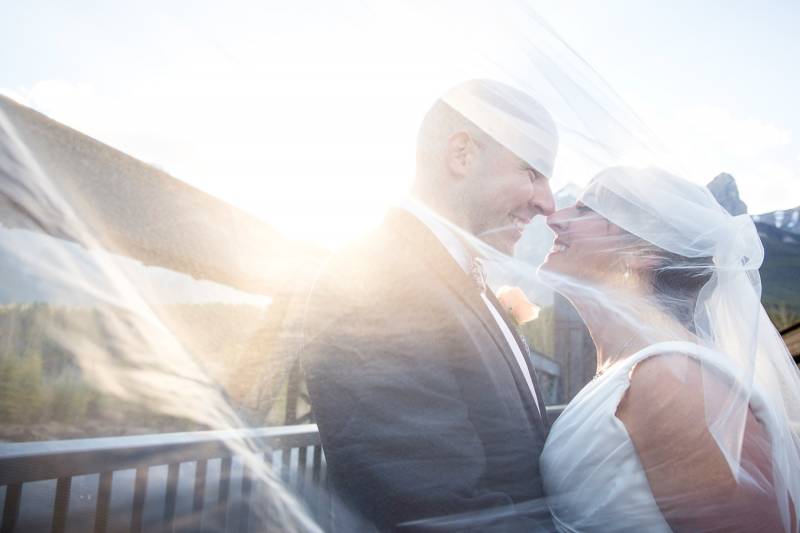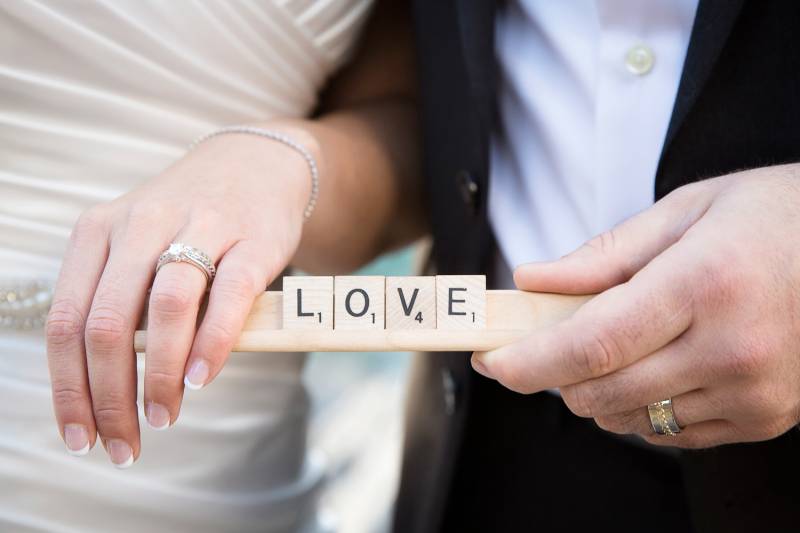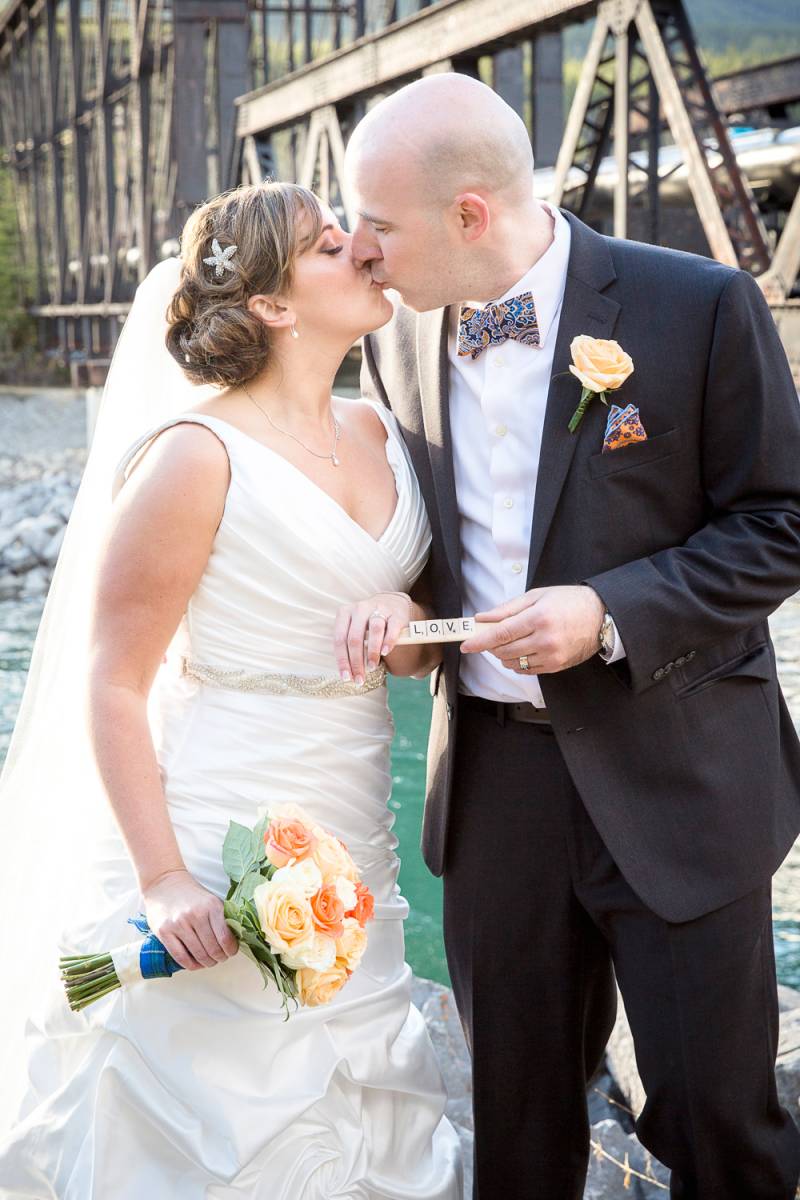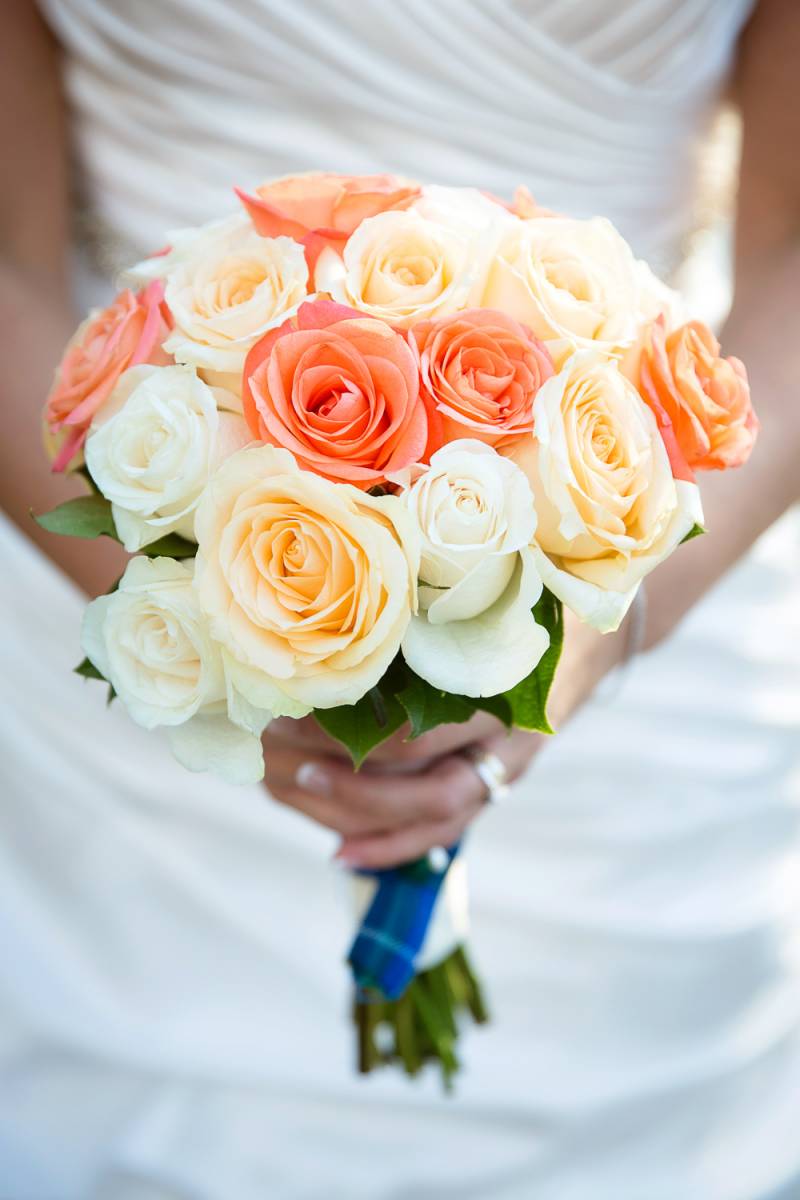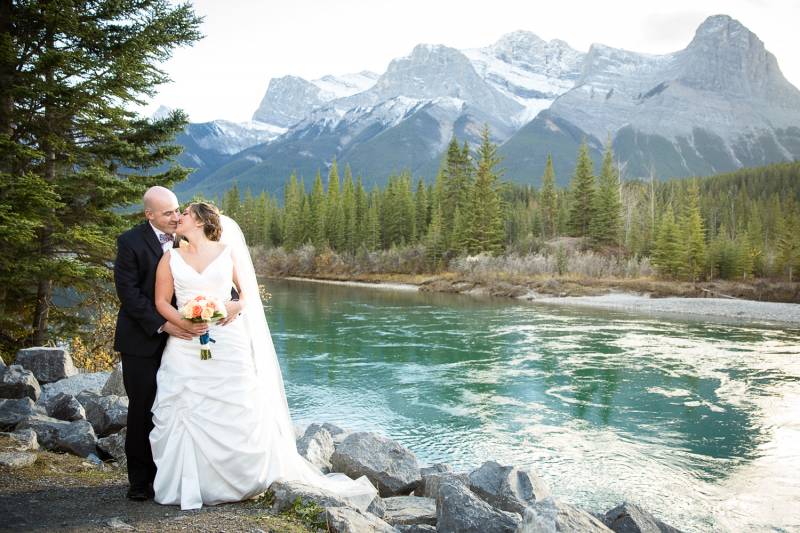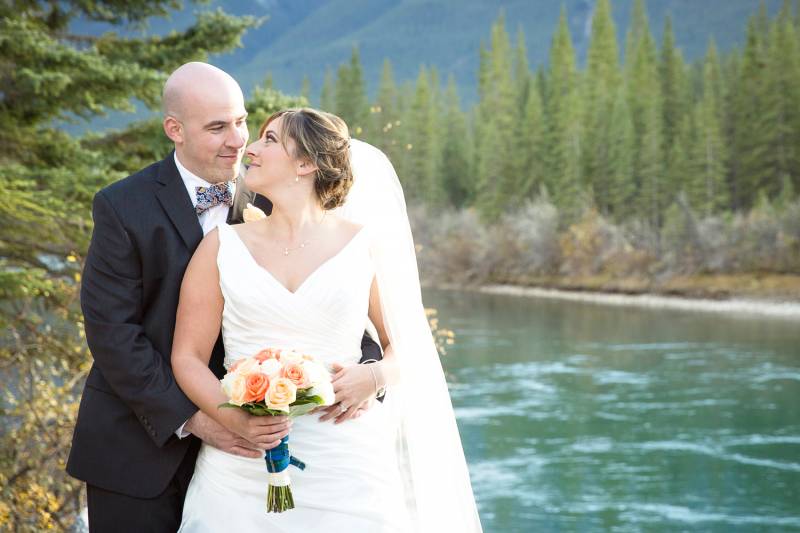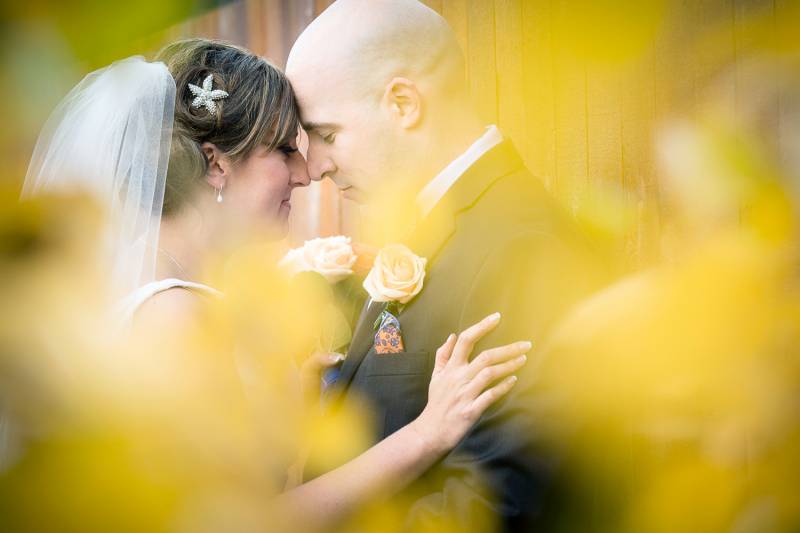 The weeekend of their wedding also happened to be the Festival of Eagle in Canmore with a live Birds of Prey exhibit, Keltie and Brian were brave enough to take a closer look and even hold the majestic eagle and adorable owl. Banff wedding photographer, Kim Payant was ready to capture every moment and expression of them with the eagle and the results were some fabulous portraits they will never forget and a story they'll be able to share with their grandkids one day.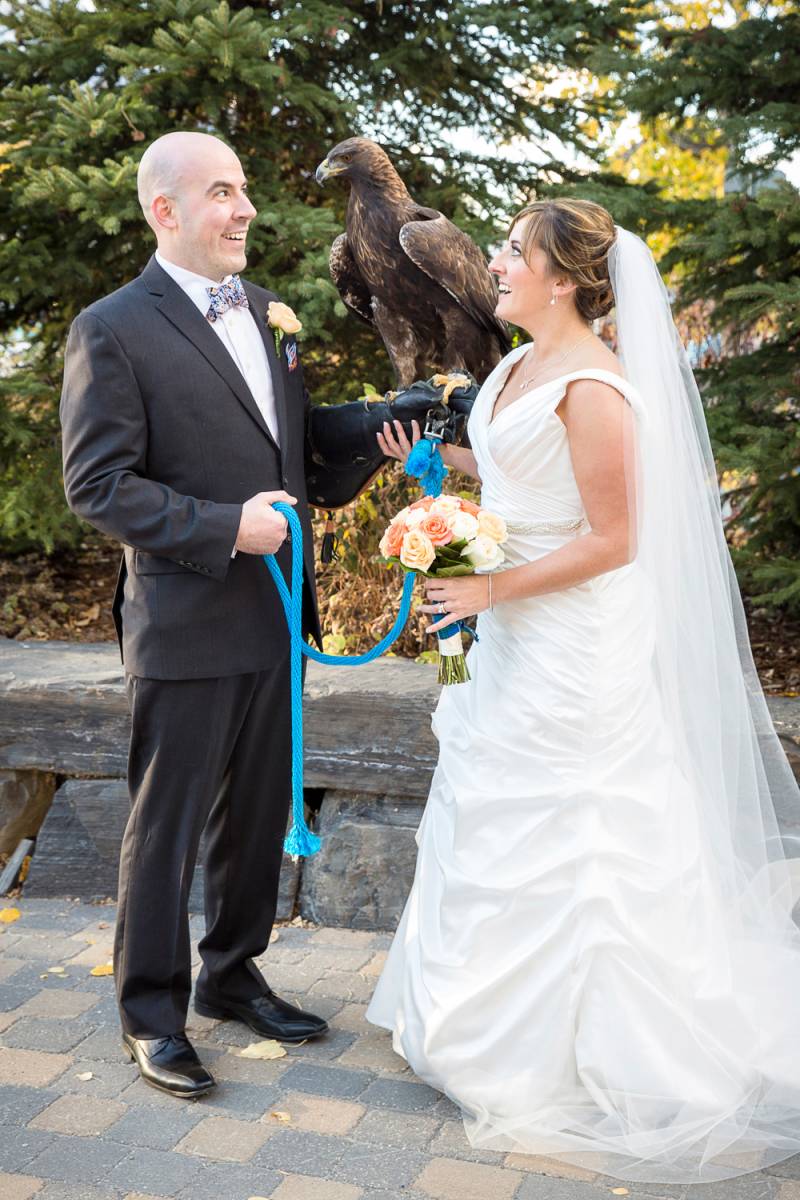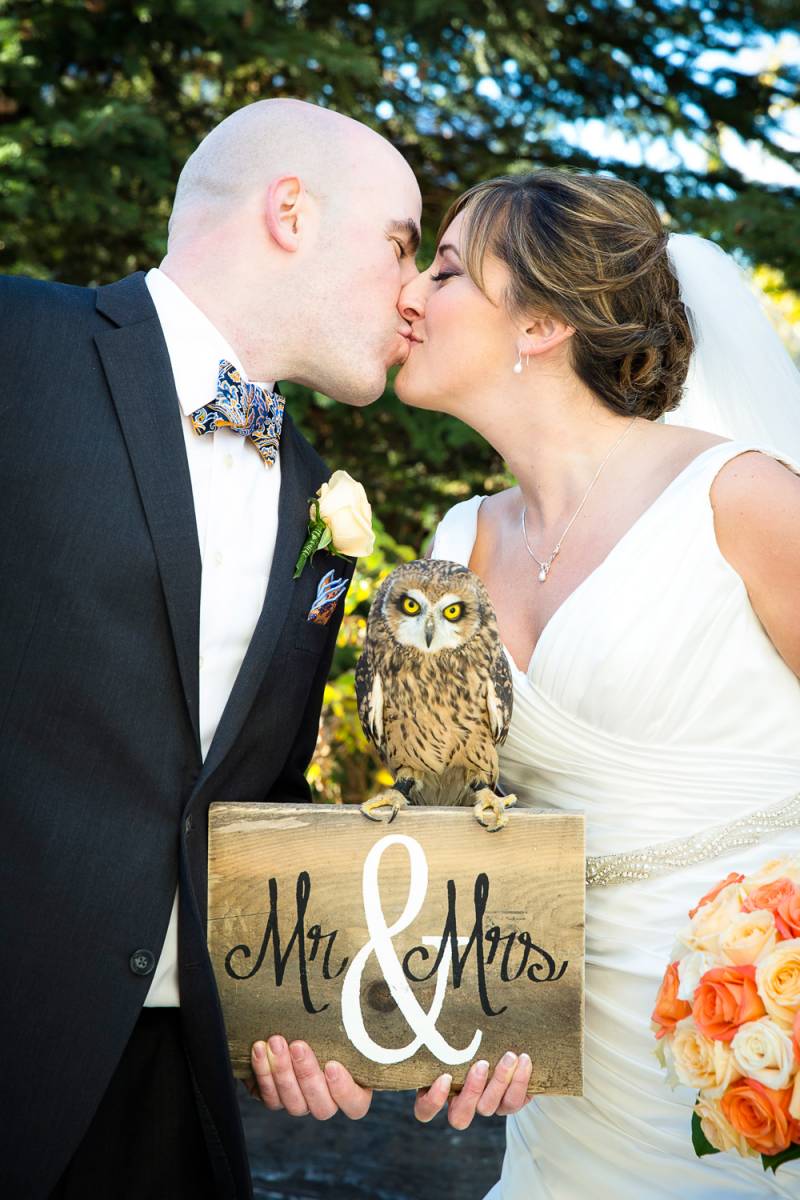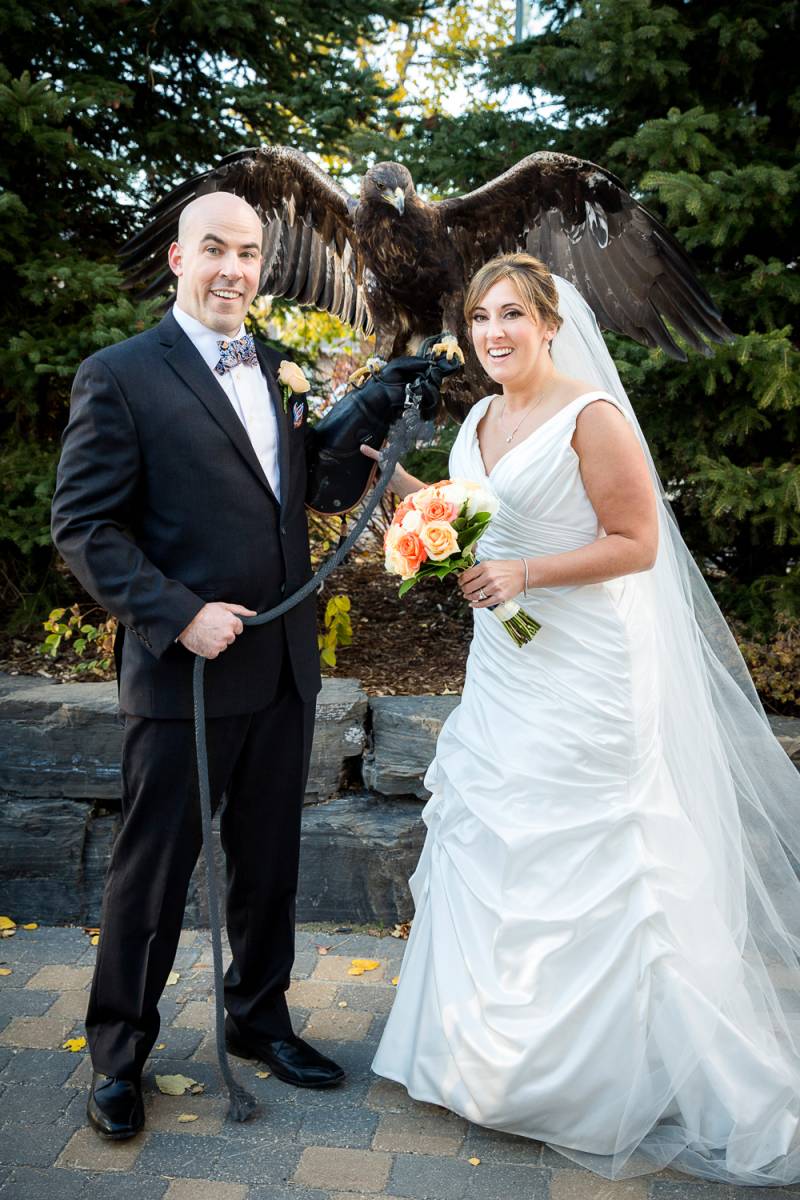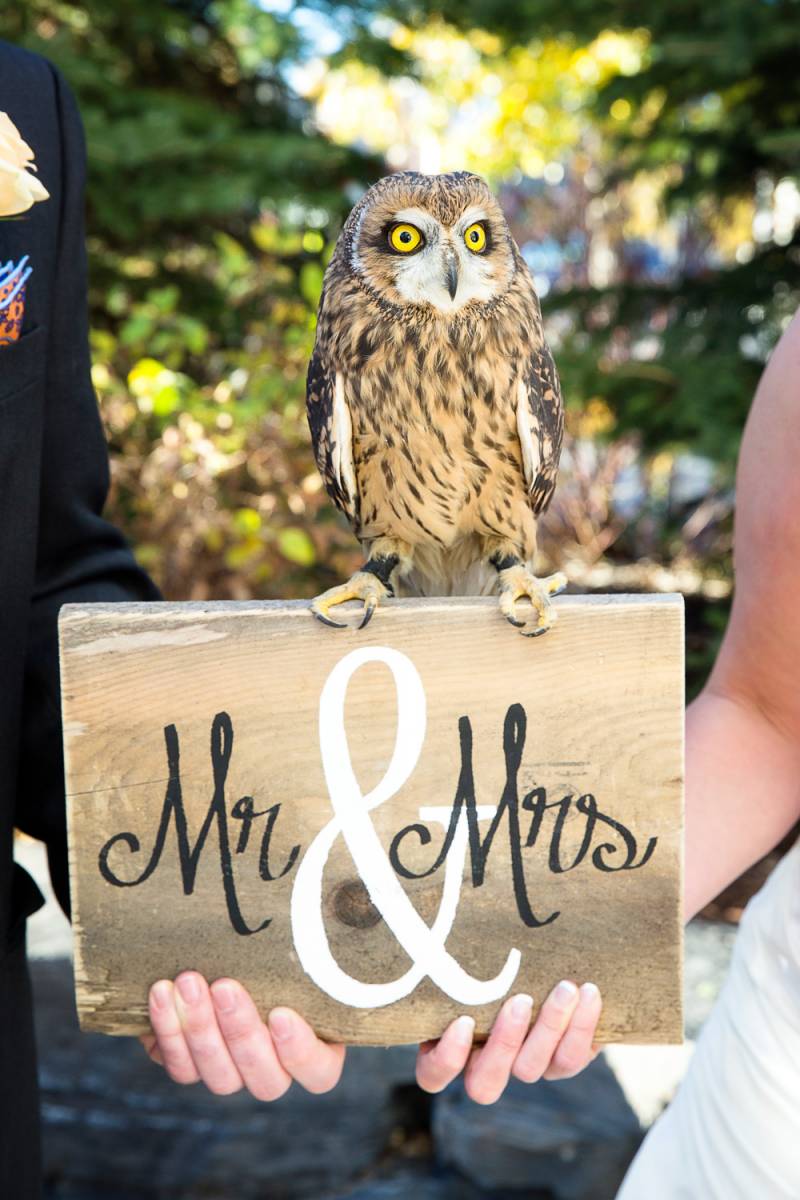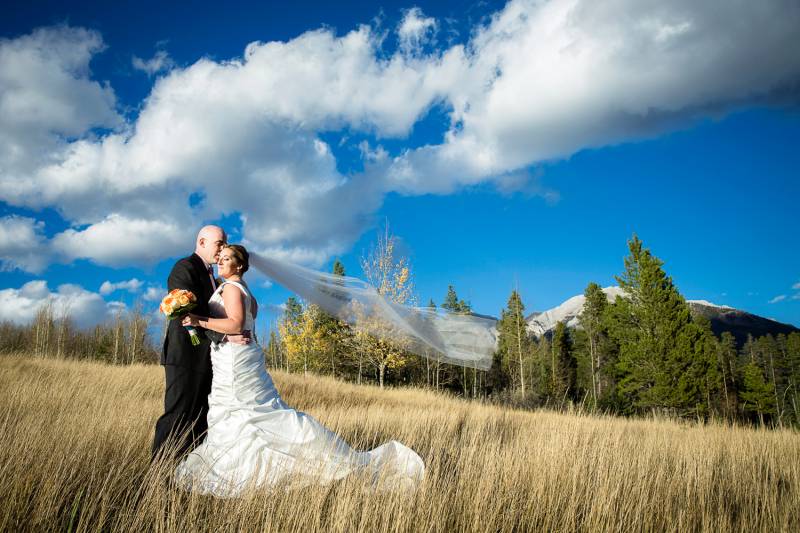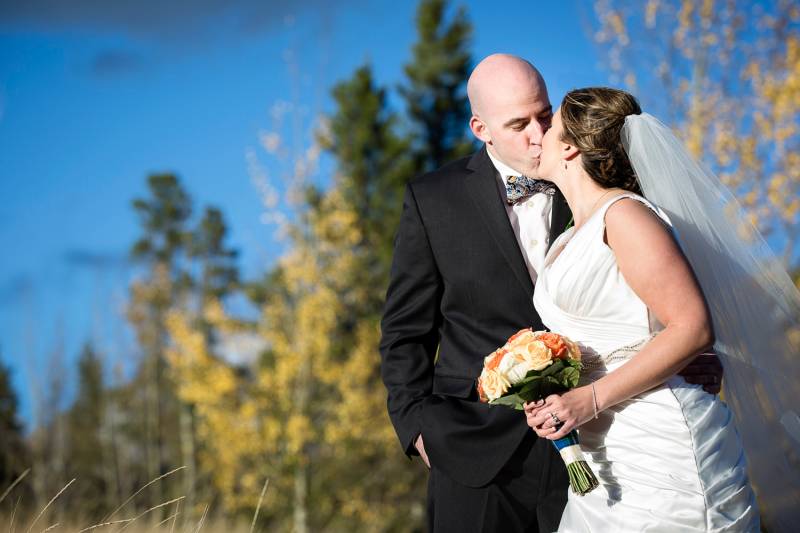 Keltie and Brian created a fun and interactive guest book where each guest filled out a page with various mad libs, stories or advice and attached a polaroid photo of themselves. They wanted a guestbook that they could look back on and have fun reading in the years ahead of them and their guests had fun creating the pages as well.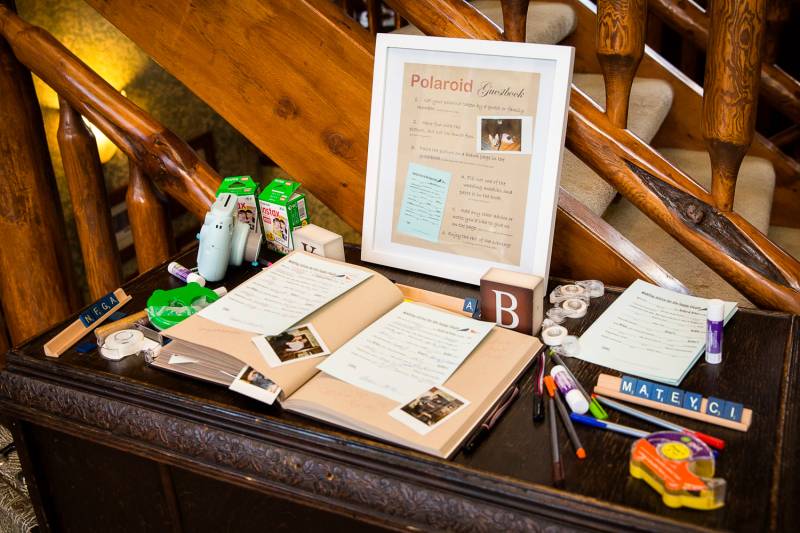 Keltie collects unique salt and pepper shakers so she had custom salt and pepper shakers pained to represent them and the mountains and used these as a fabulous cake topper. They had a small cake to cut and then served delicious cupcakes from Crave Cupcakes in Calgary.