Romance can blossom anywhere and love at first sight is still very much alive (it makes my day so beautiful when I get to read stories like these!). Diana and Leo are the perfect example, it was work that brought them together and a casual tour of the office where Leo first saw Diana. It was unglamorous and anything but romantic, but Leo knew instantly there was something special about her and he needed to get to know her. When Diana officially started her new job, Leo made a point of greeting her, chatting, going for coffee breaks and whatever he could to see her. "We joked around with each other, made silly bets, and put smiles on each other's faces. She made me excited to come to work every morning and sad when the day was over!" remembered Leo.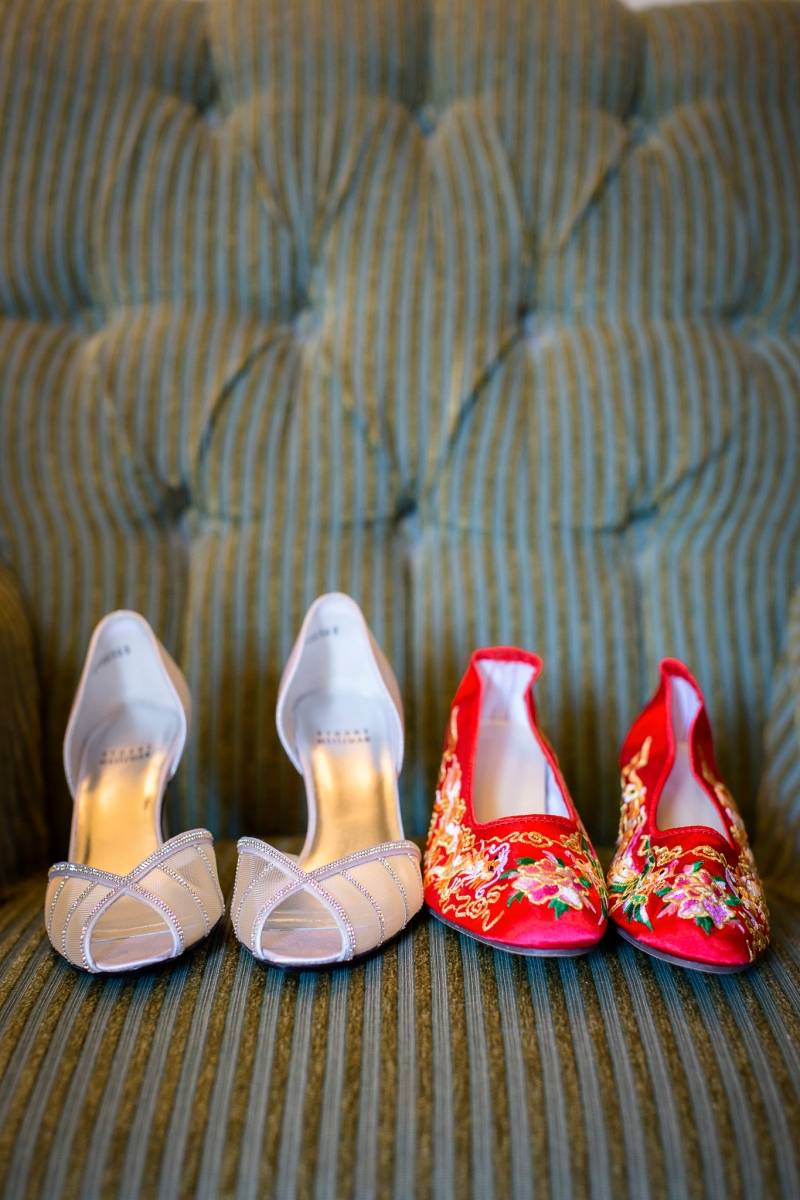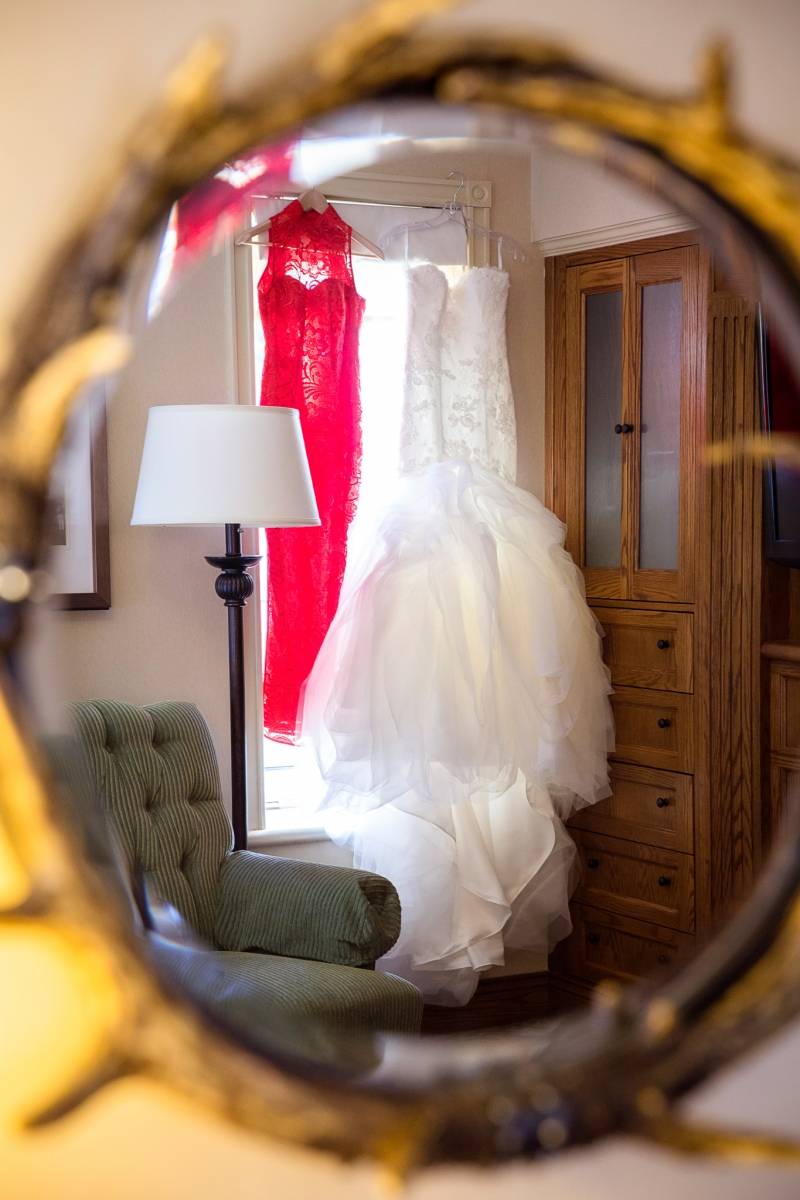 As their romance blossomed Leo began to plan the perfect proposal. Of course, he's the best one to tell us the story of their engagement:
"We were in Maui when I proposed. It was supposed to be her birthday trip but I had a little more in mind. For a gift, I got her a kindle but when she turned it on, there was already a book preloaded on it. It was a story of how we met and started dating. When she finished reading about our past, I started the next chapter by proposing to her. The instant we saw the Banff Springs Hotel, we knew our wedding had to be there. Diana being from Calgary made it a natural choice. It was also fitting that our fairy tale story continues in the "Castle in the Rockies".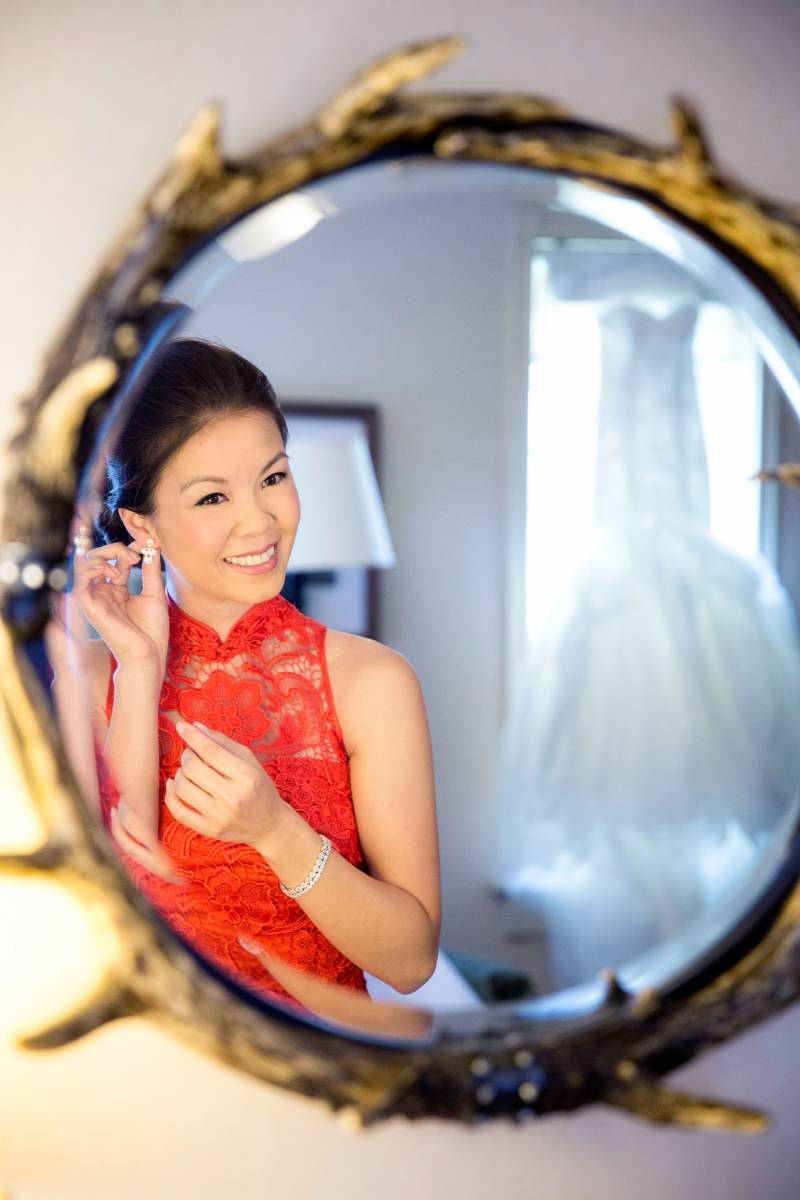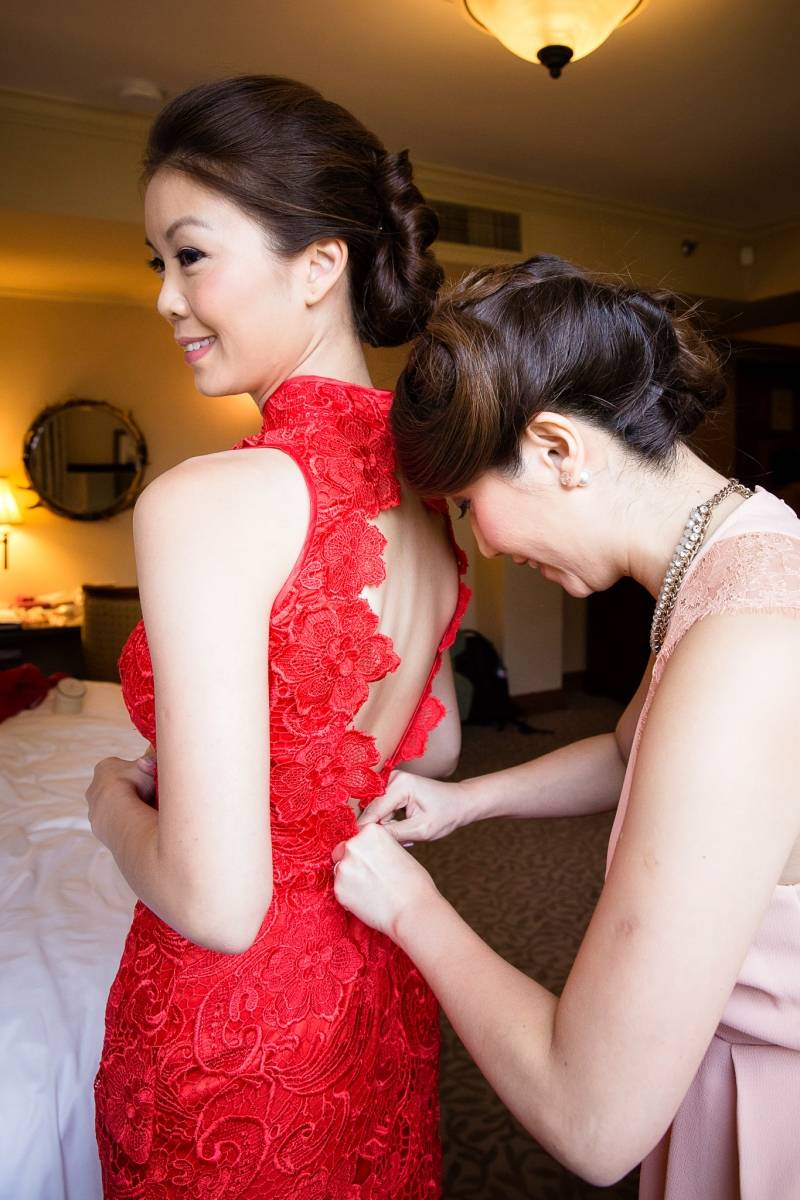 Diana's hair and makeup were elegant, romantic and soft which matched her wedding gown and the entire day perfectly. The team at Albion Room helped create this perfect bridal look. Surprsingly, Diana's wedding gown ended up being one of her very favourite things about the day. She had expected to find a gown quickly as she is not overly picky but things didn't go as she planned. She visited five different bridal stores and was feeling discouraged and ready to give-up when she decided to try one more store. It was here she found the perfect wedding gown, a gorgeous Pronovias fit and flare gown with beautiful, soft layers.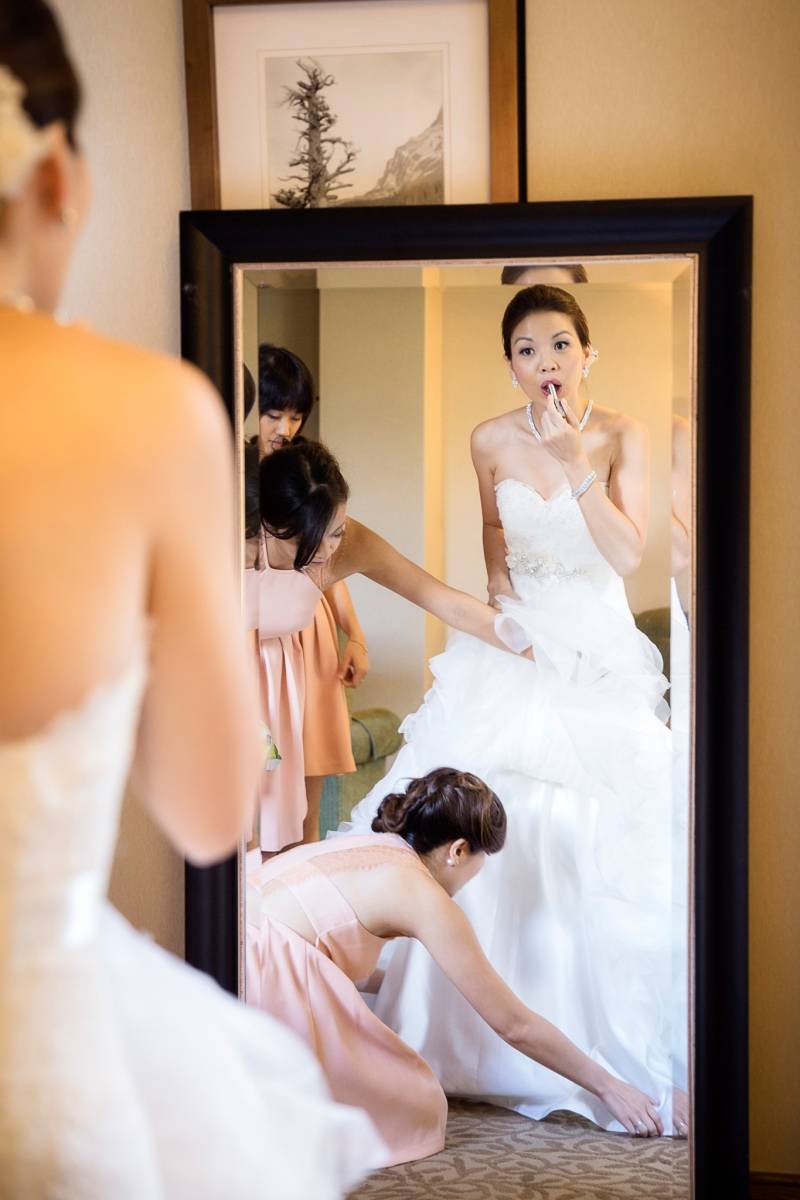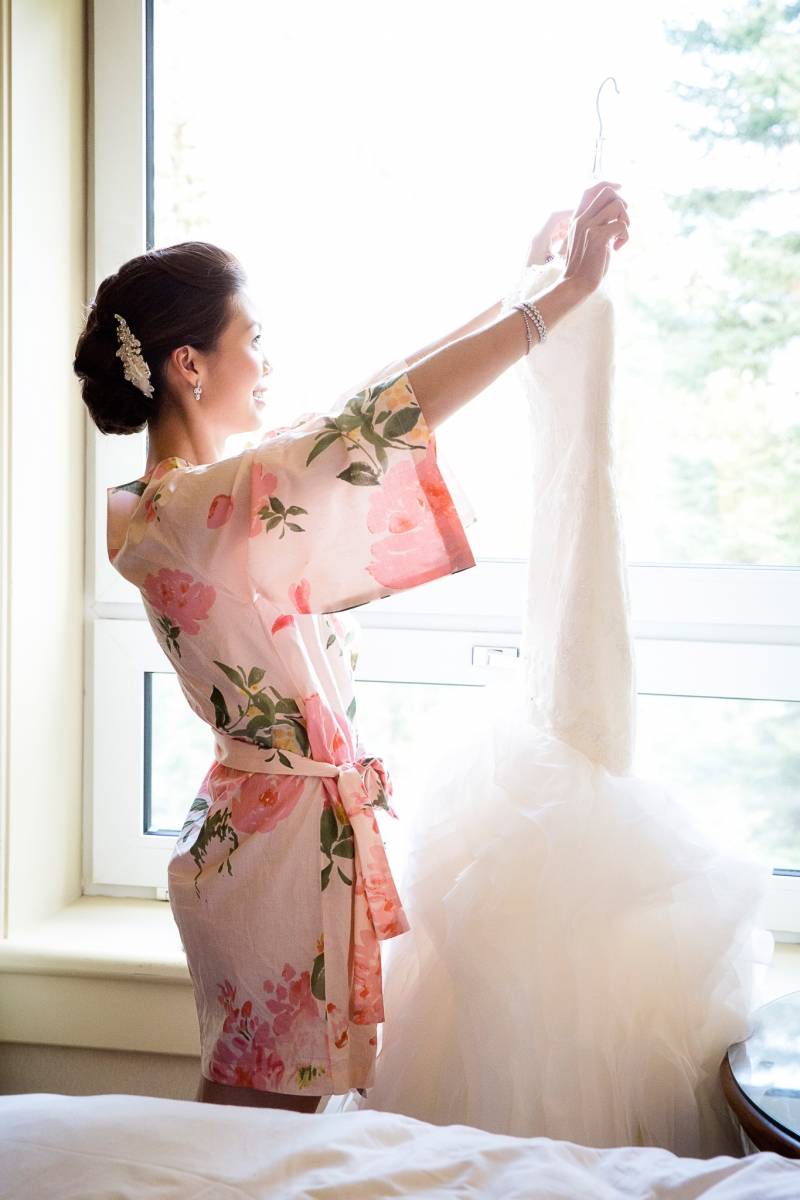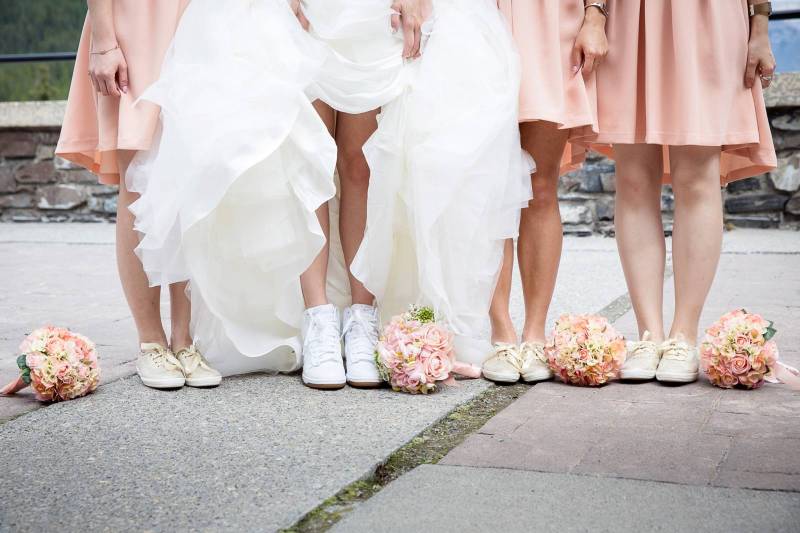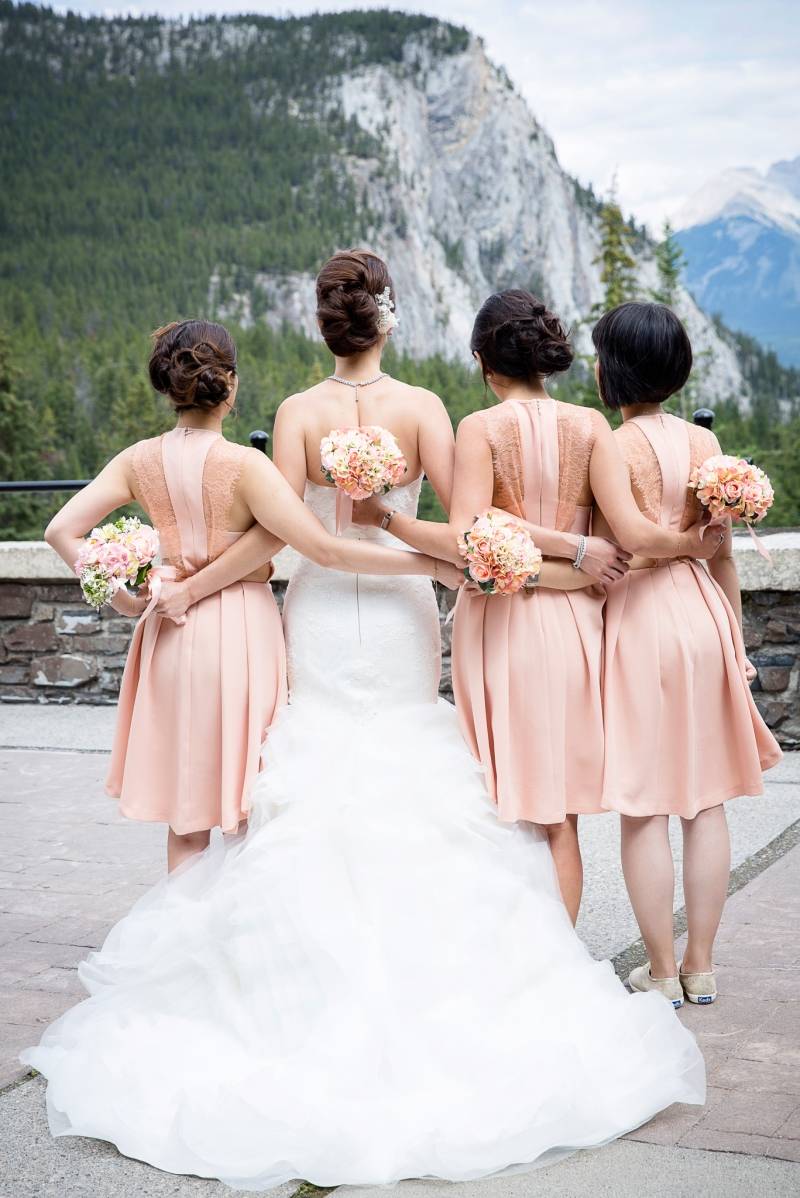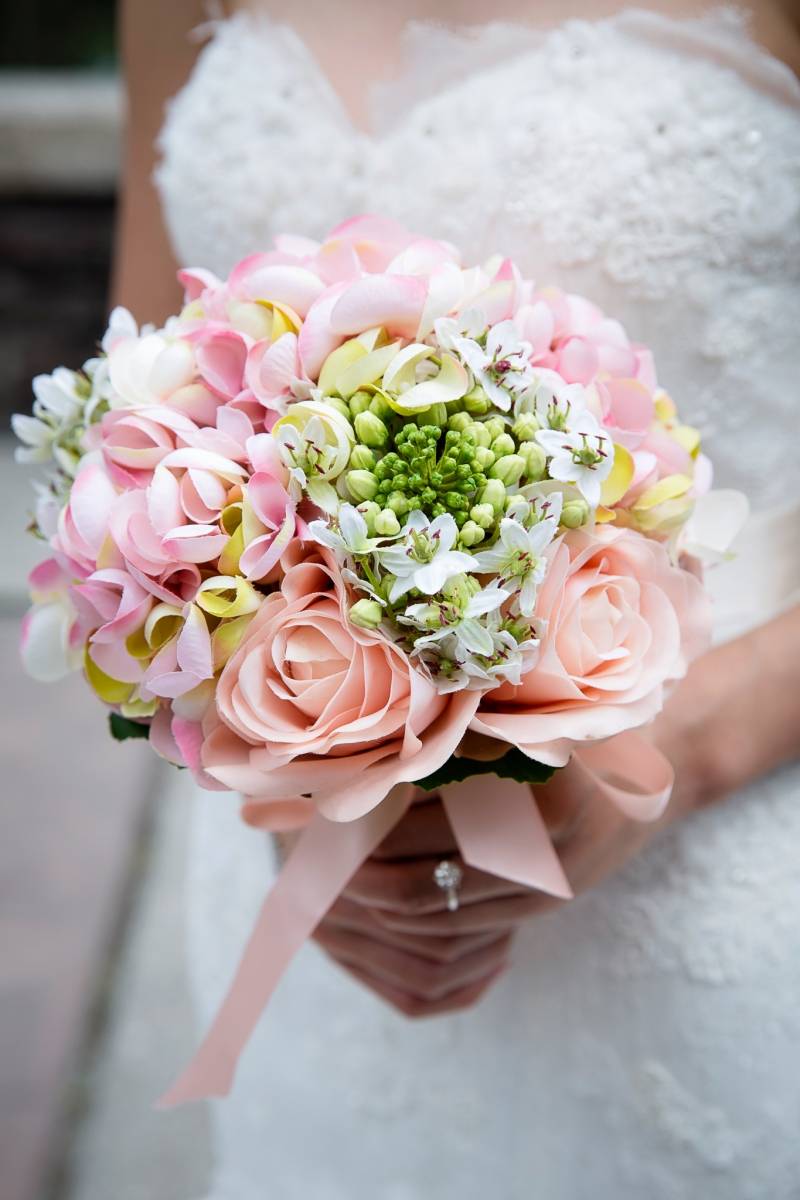 All of the flowers for the wedding were silk. None of Diana's family and friends could believe she was having silk flowers for the wedding but she insisted on having them because they would eliminate a lot of stress before the wedding and also she could pick the exact flowers that she liked! No one could tell they were silk, they looked amazing! Postcard Wedding and Events were brought on to help turn all of Diana's ideas into reality and keep her organized. They did an amazing job of all of the details and created the perfect romantic, fairytale wedding they were dreaming of.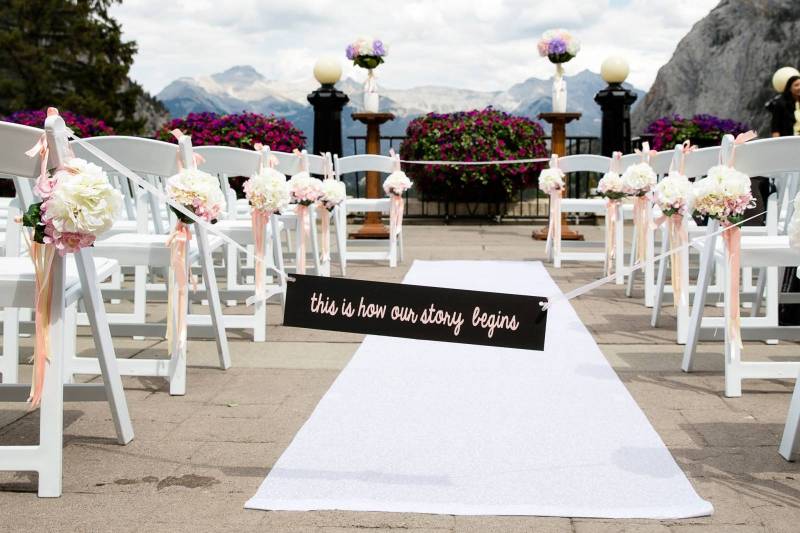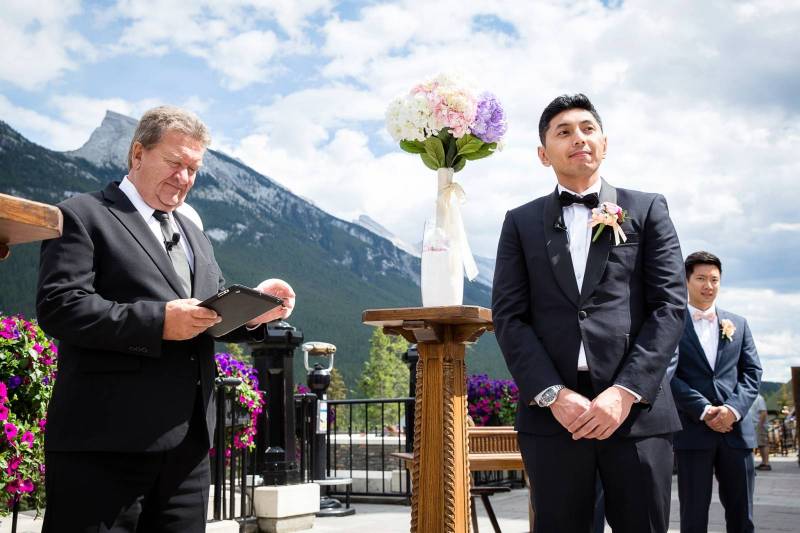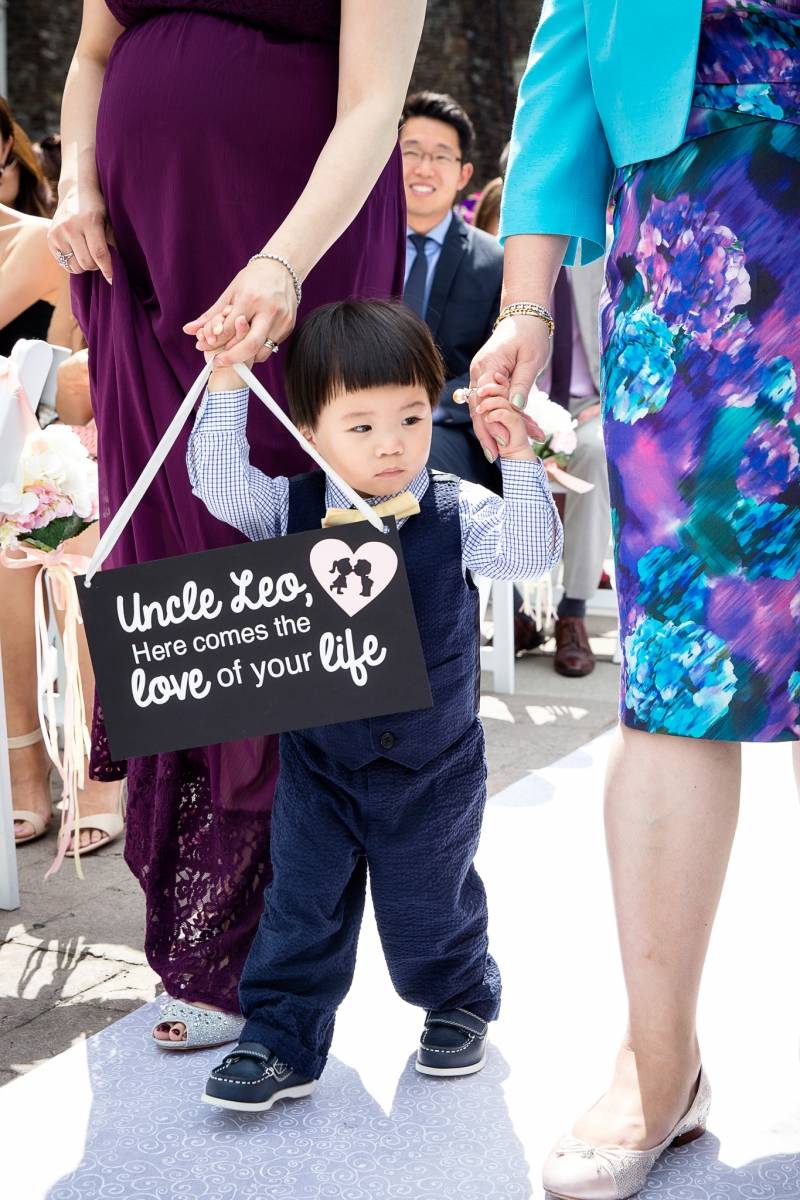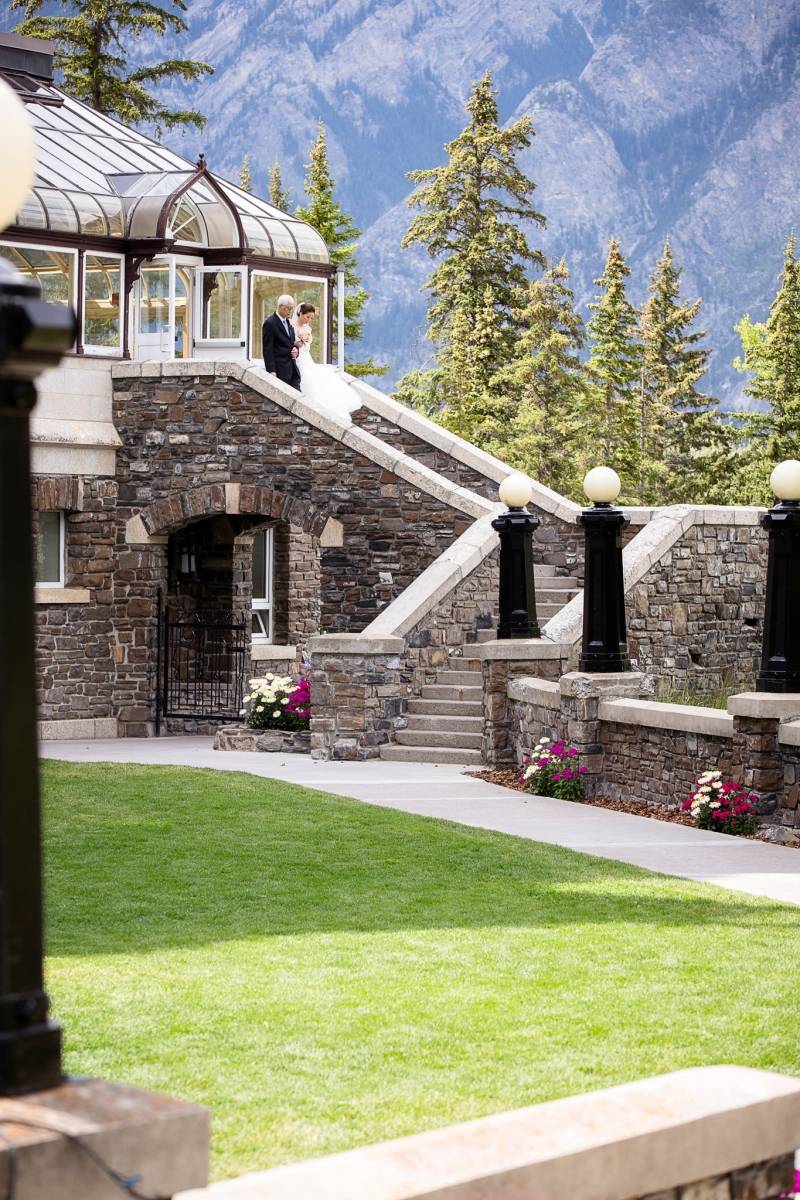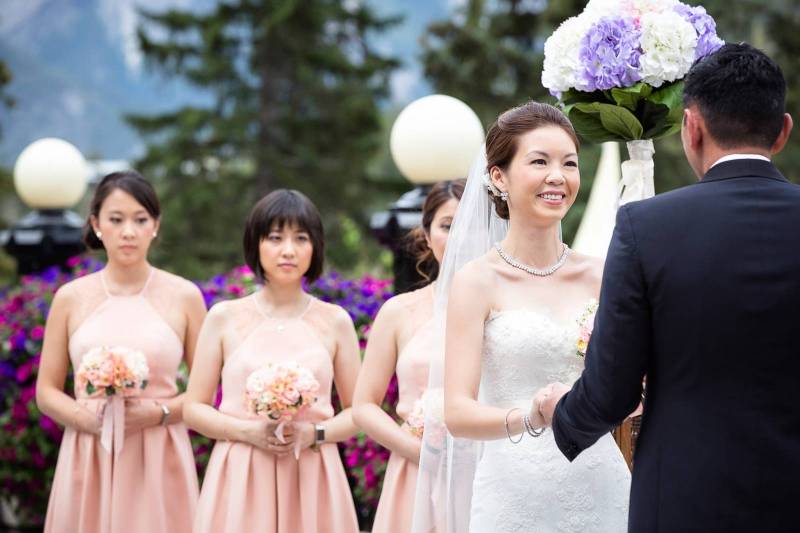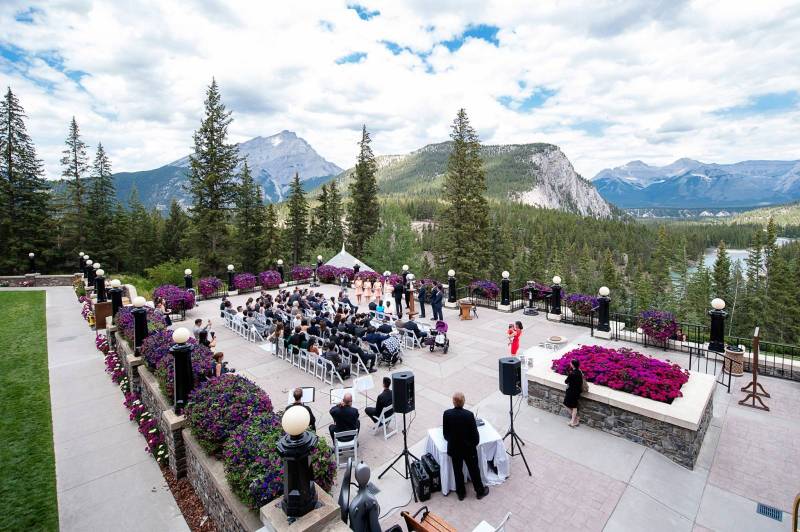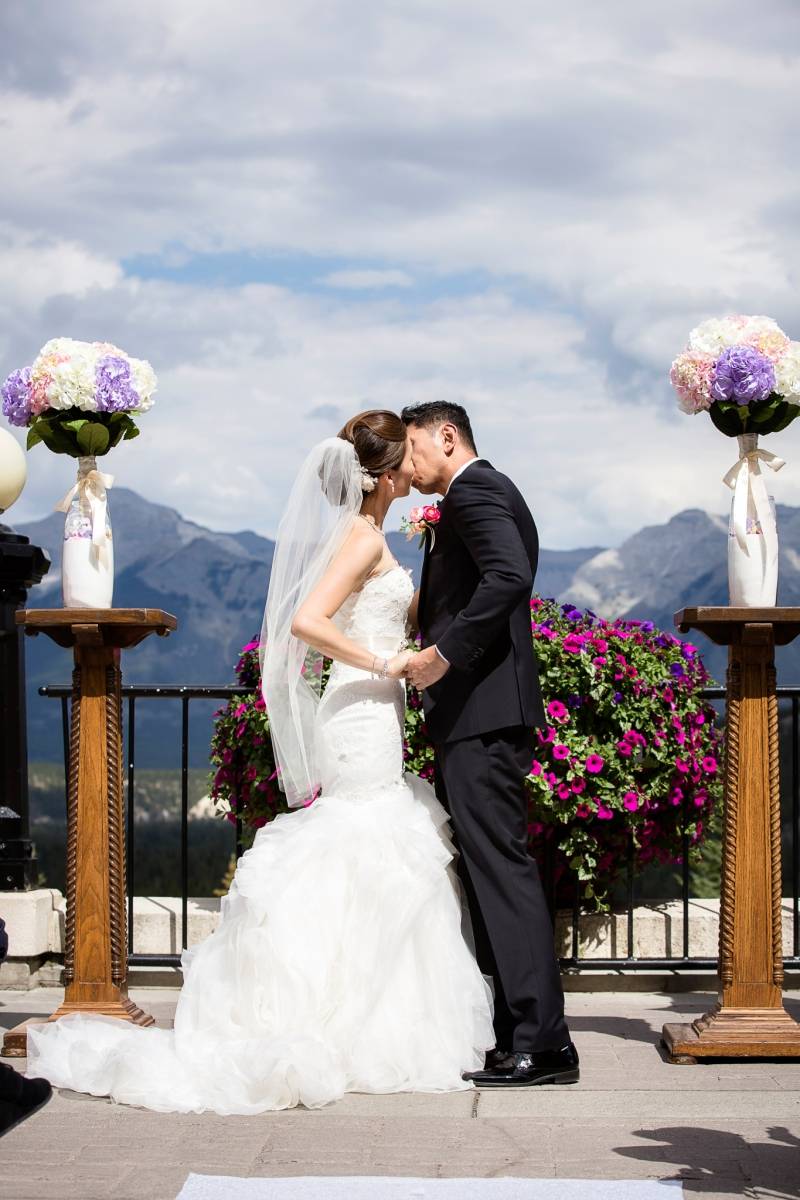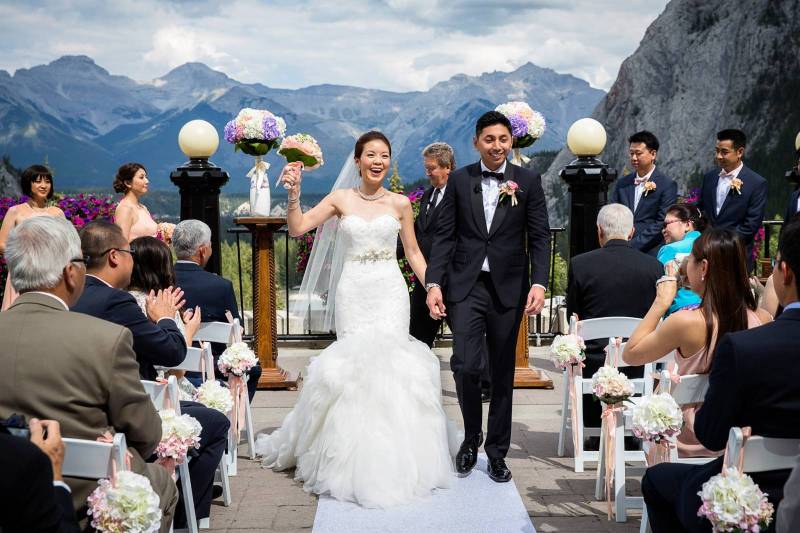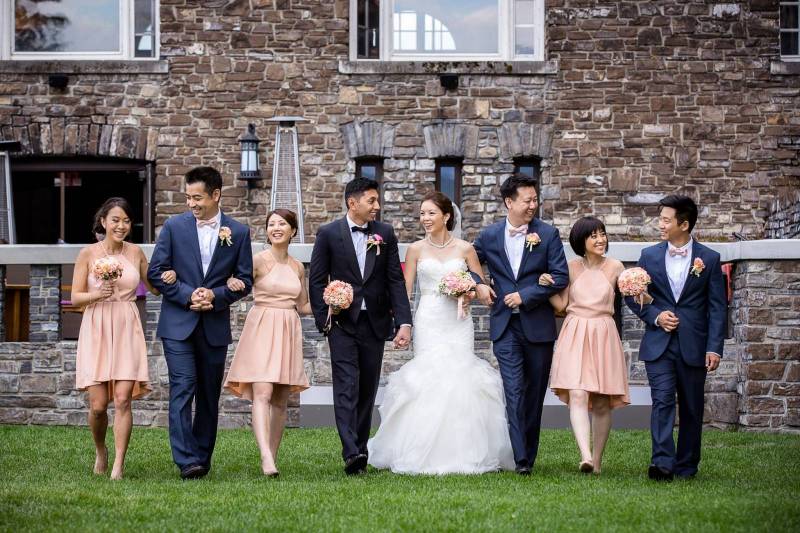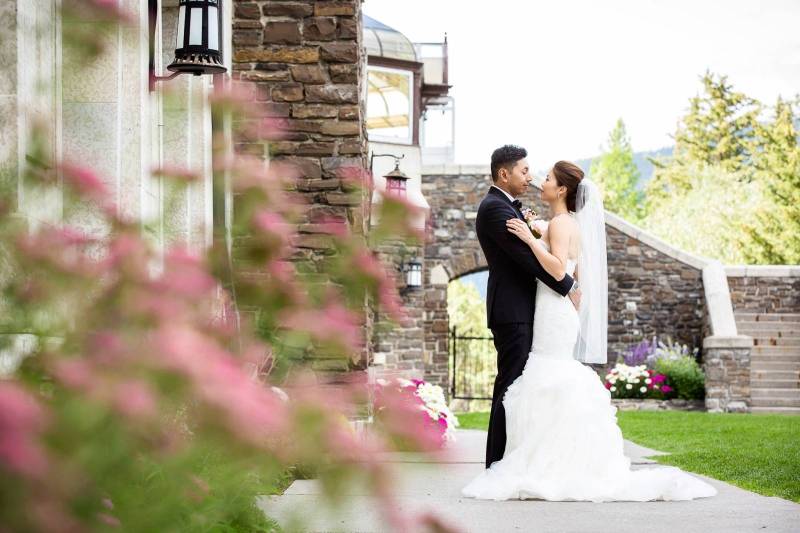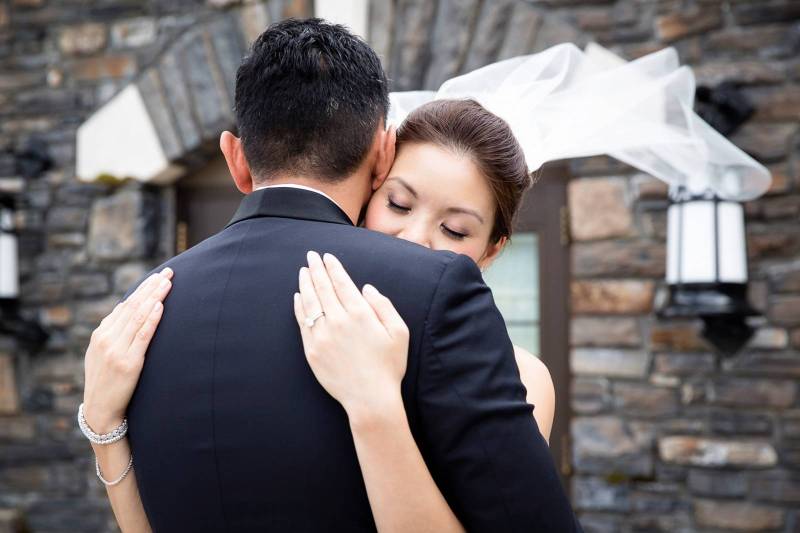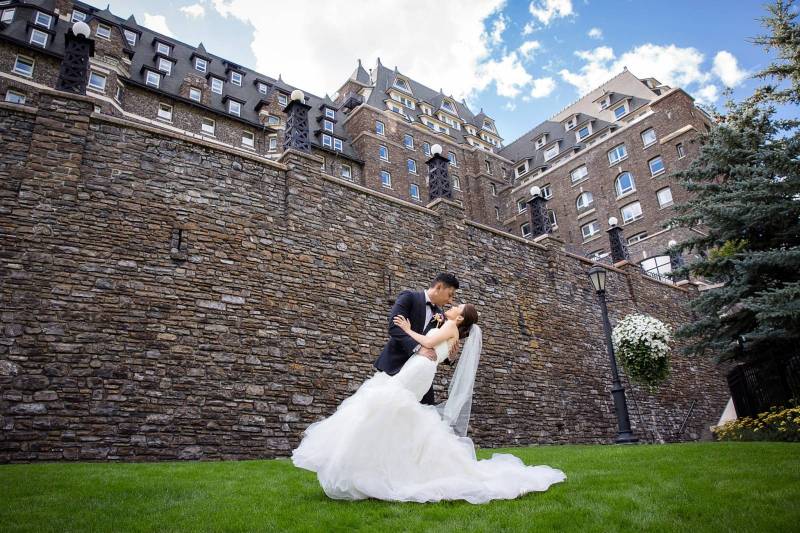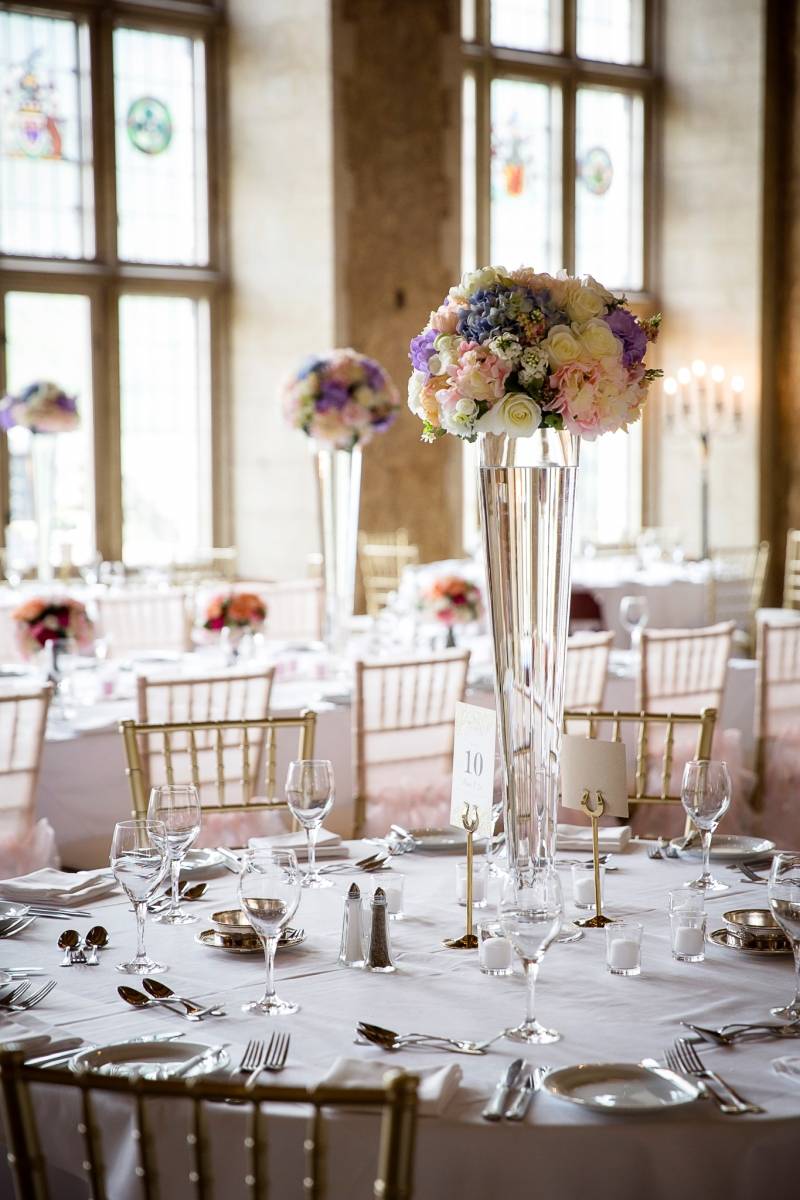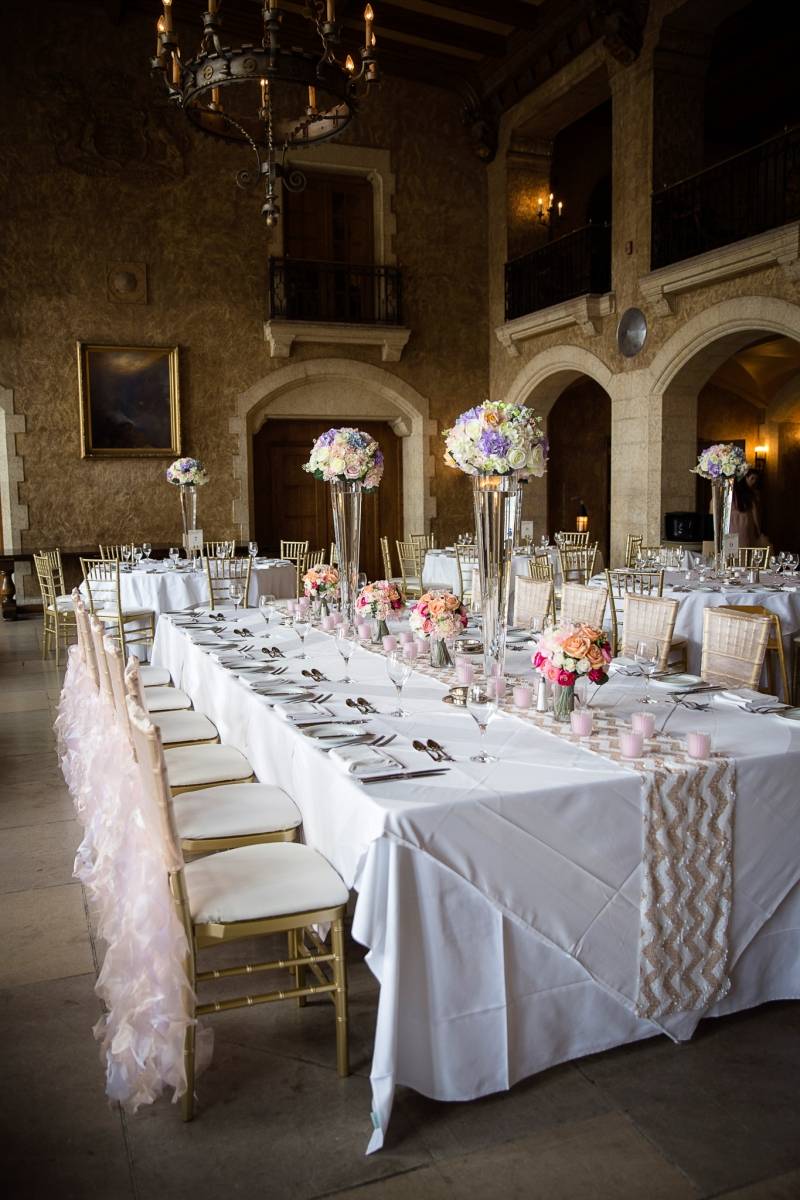 Instead of a traditonal wedding cake, Diana & Leo decided on a gorgeous macaron tower (baked by the Banff Springs Hotel) and a candy buffet. They brought in their favourite candies from their childhood, and they even had many of them shipped from Asia as they aren't available here in Canada.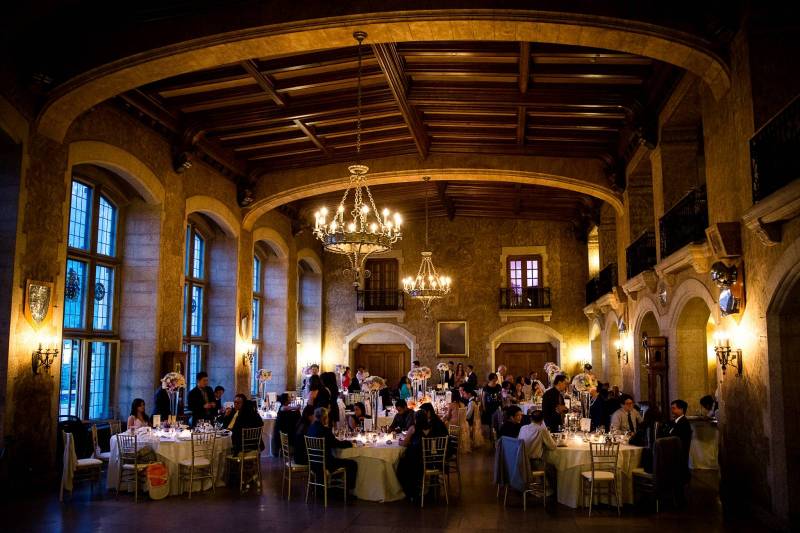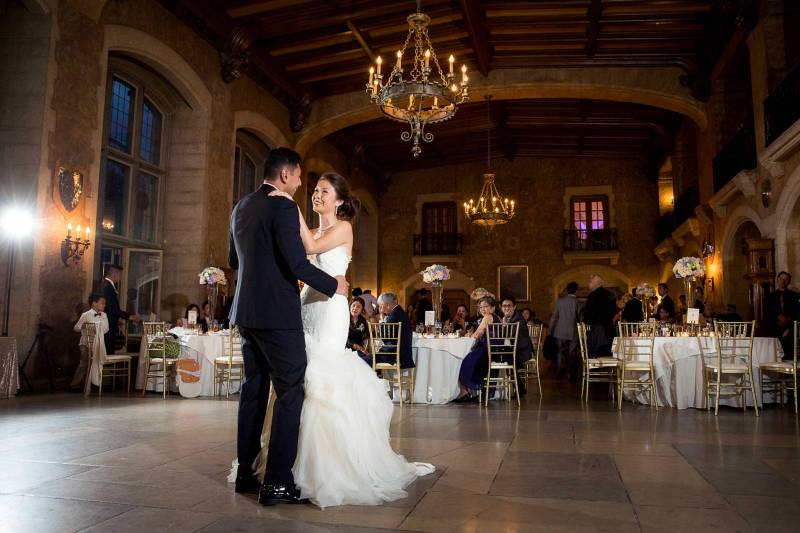 A huge thank you to Kim Payant photography, one of our favourite Banff wedding photographers for sharing this gorgeous wedding day with us. And a special thanks to her second shooter: Angela Moberg.
Banff wedding photographer, Kim Payant Photography is a member of our exclusive mountain vendor directory. Her work has been featured around the world in various publications and she has a passion and love for the mountains that you will instantly fall in love with. Be sure to check her out!