The Galia Lahav Les Reves Bohemians collection is inspired by the fantasy and romance of the collision of bohemain fairy tales. When we first laid eyes on the collection we were thrilled with the sexy and bohemian combination and had to share all of the beauty with you.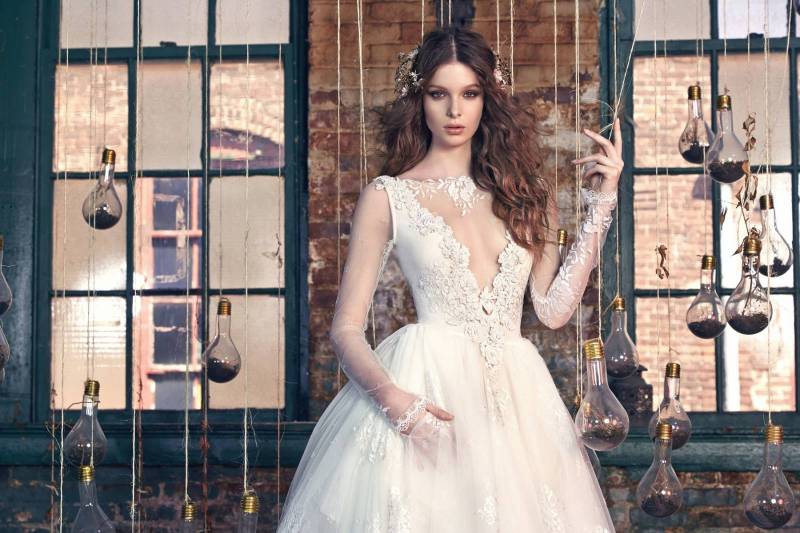 Through the stories and fables of the past, Galia delves into our childhood dreams of eternal love and magic as she presents her newest collection. It's a mystical collection, as daring and adventurous as the heroes of the tales it draws its inspiration from, with phenomenal corsetry, intricate lace details, and enchanted tulle skirts. It's both romantic and classic combined, but most of all it's something new for the eye.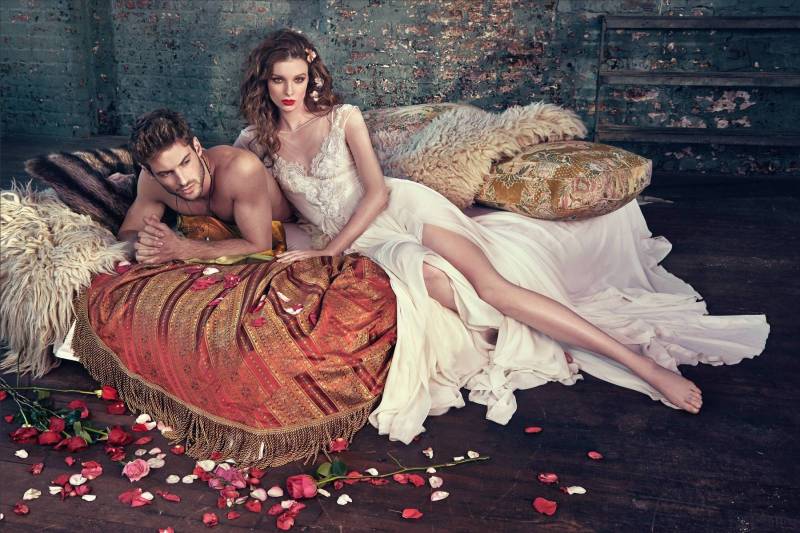 Along with the gorgeous gowns we love the floral accents hung throughout the loose and wavy hair. Something about loose fresh flowers strung throughout your hair is incredibly romantic and natural; it's the perfect idea to match with the natural and unkept beauty of the mountains.