There is something fabulous about Kananaskis, and getting married in Kananaskis country is wildly beautiful and a perfect mountain wedding location that can easily be overlooked. The Delta at Kananaskis is situated in the heart of the Canadian Rocky Mountains but feels romantically secluded and natural, as it is set apart from the hustle and bustle of all the big mountain tourist attractions and towns.

This wedding is a beautiful picture of Kananaskis and the incredible beauty of the mountains, but more than that it is a gorgeous celebration of marriage filled with much love and laughter. As you look through these photos from 6:8 Photography you'll see the genuine laughter and emotion from this wedding, you feel like you've stepped right into their beautiful Kananaskis wedding and can almost hear the bride laughing right through the images. That is the power of a photograph, the power of capturing incredible memories and emotions forever in a single image!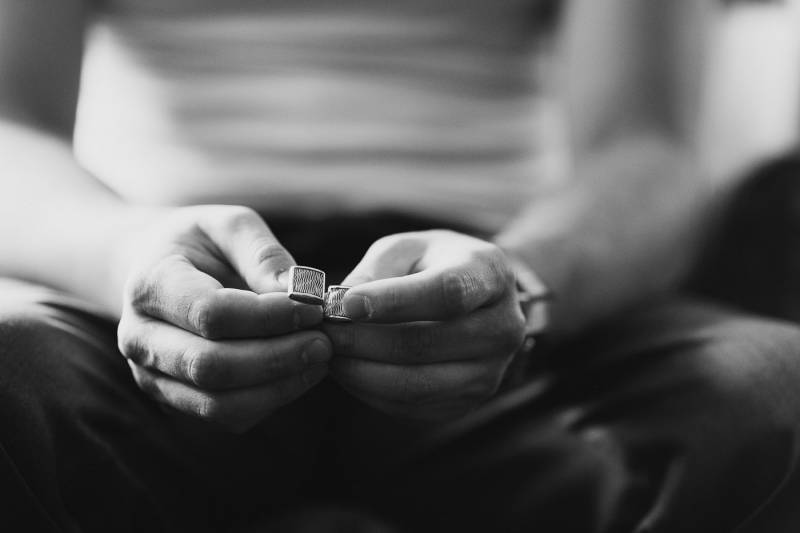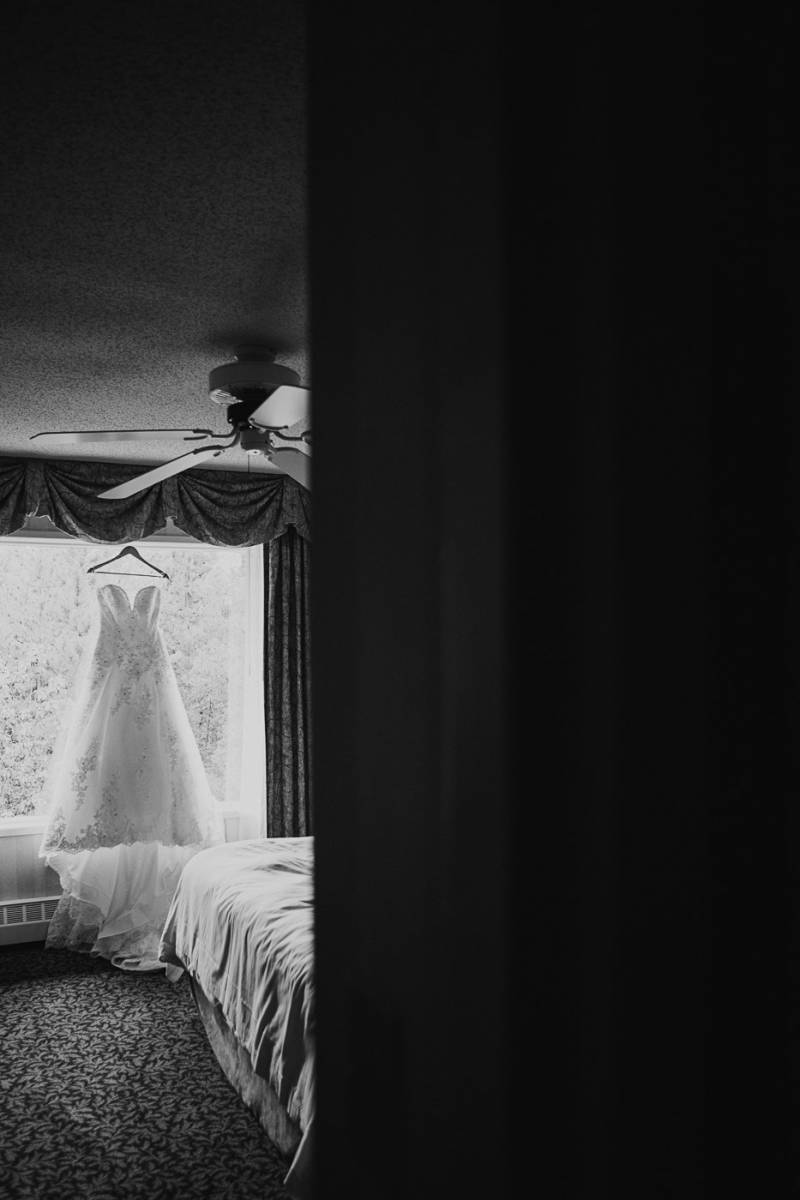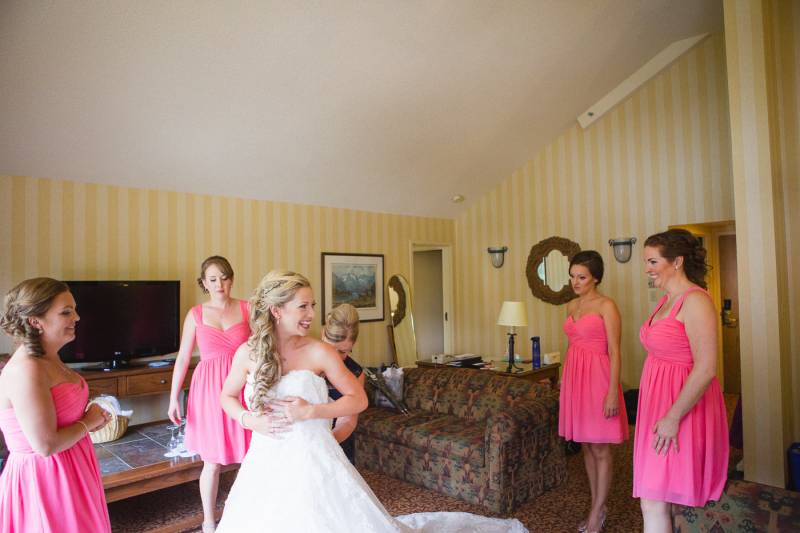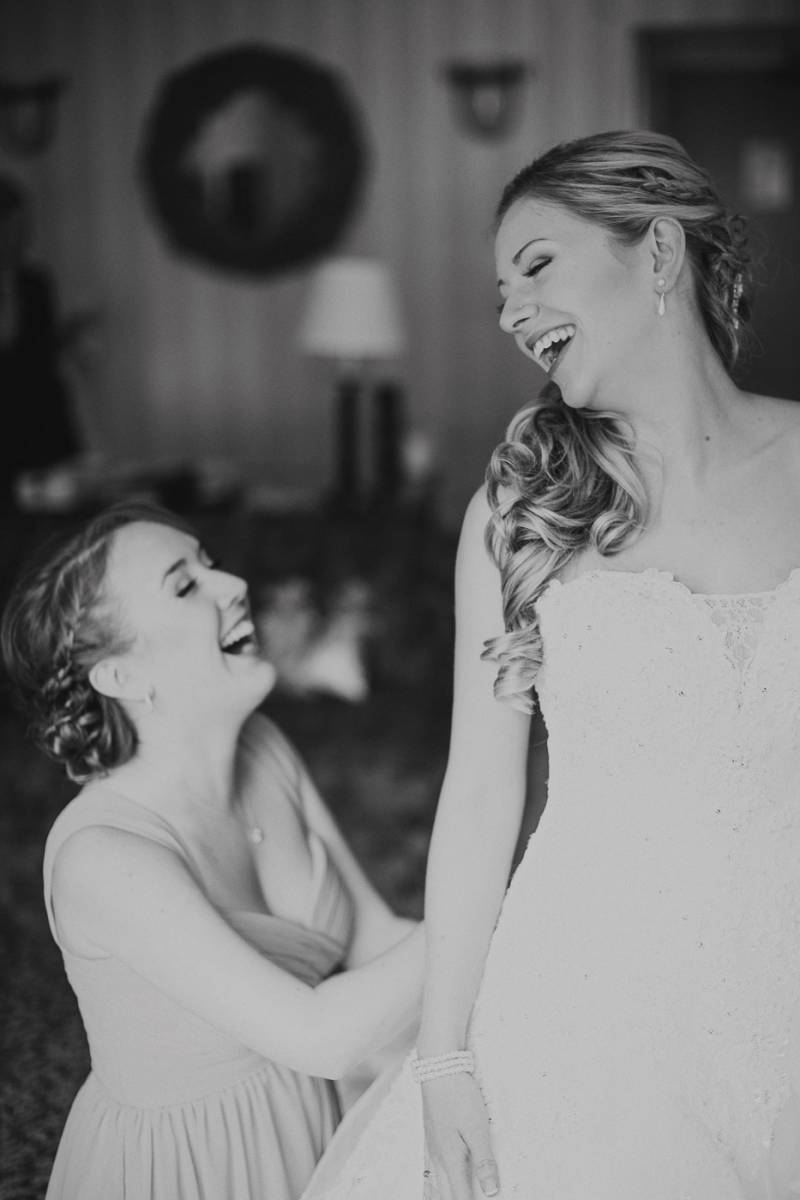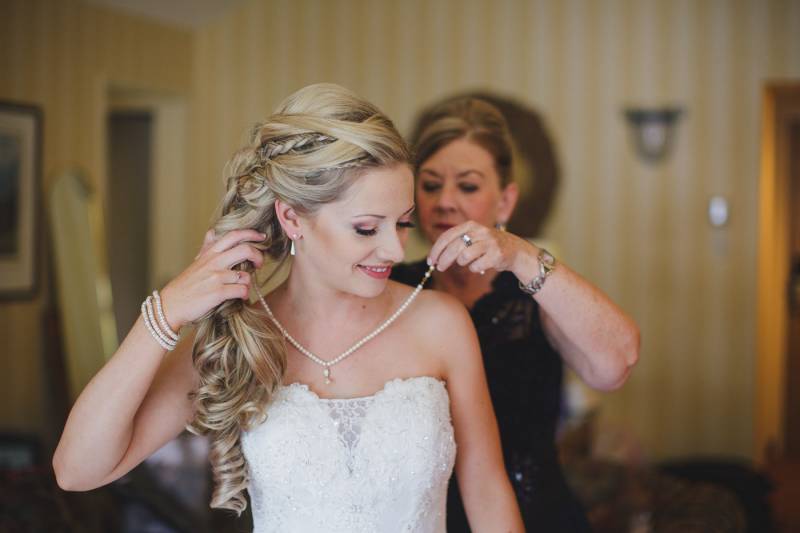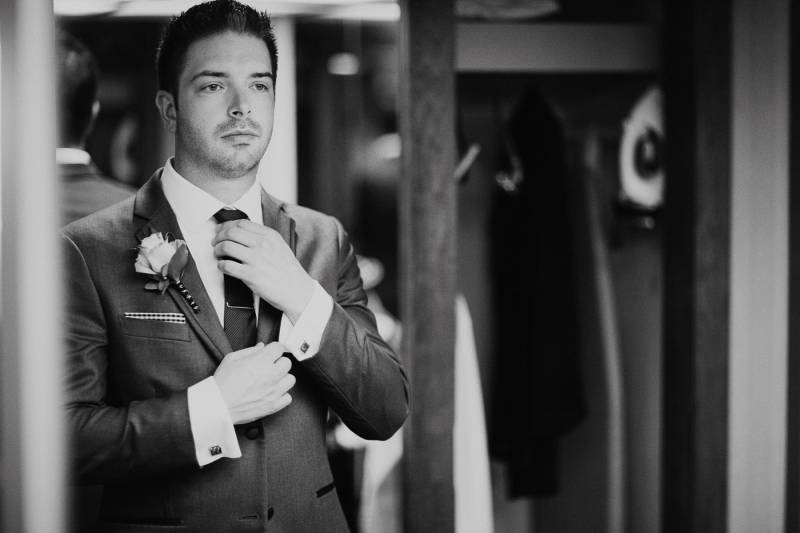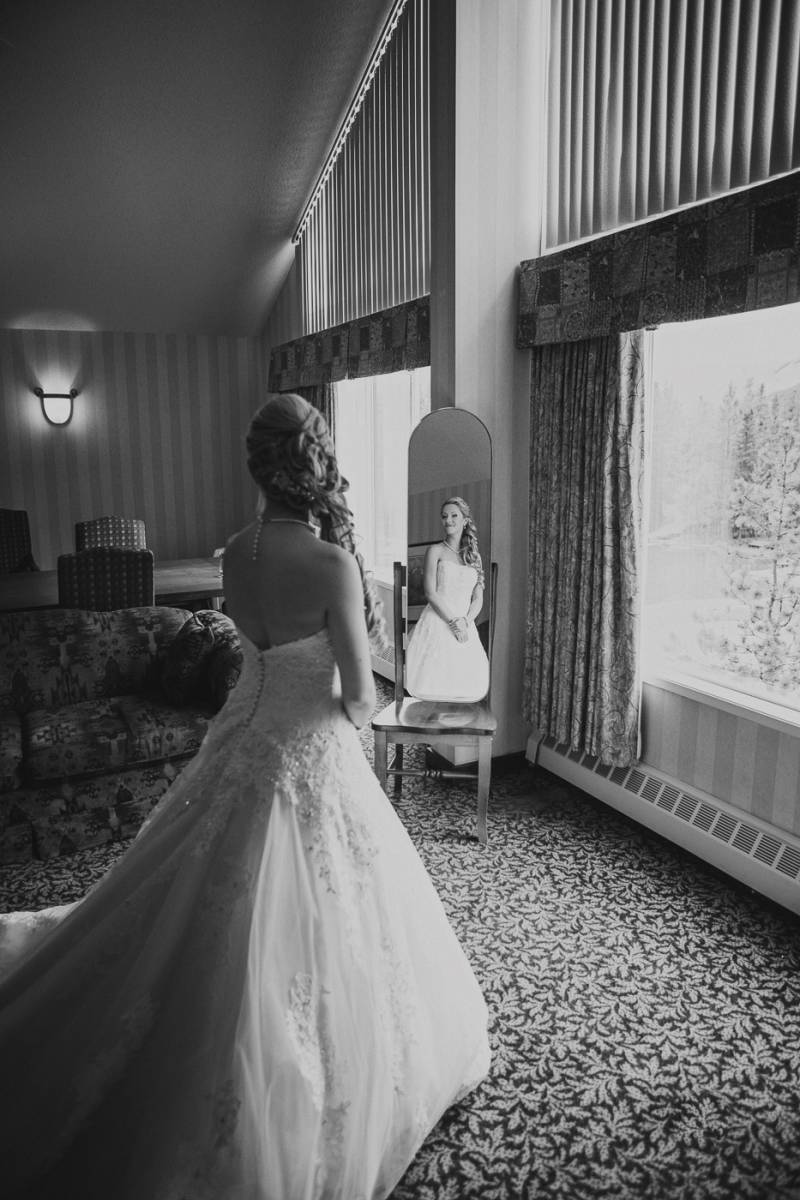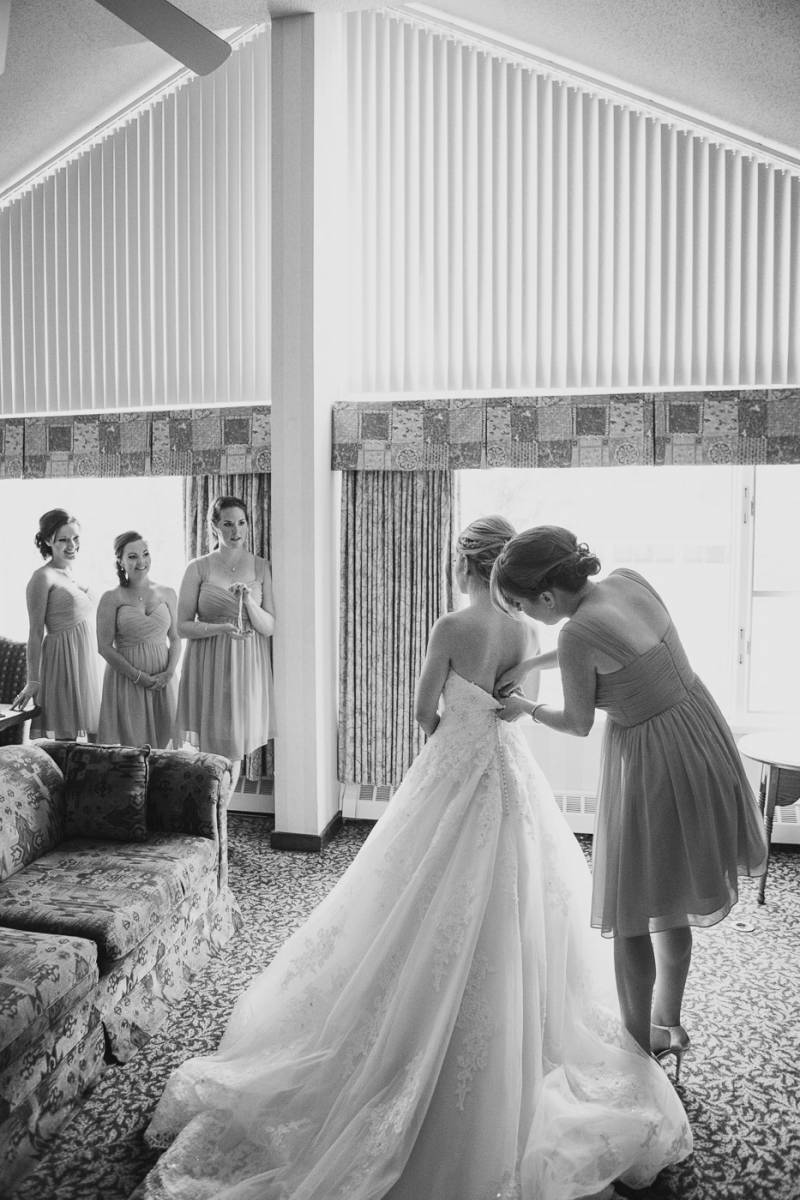 The photo of the bride looking into the mirror looks like something you'd see in any wedding but this one has extra meaning as the bride's mom had a picture of herself in this mirror on her wedding day. and saved it so her daughter could have the same picture one day.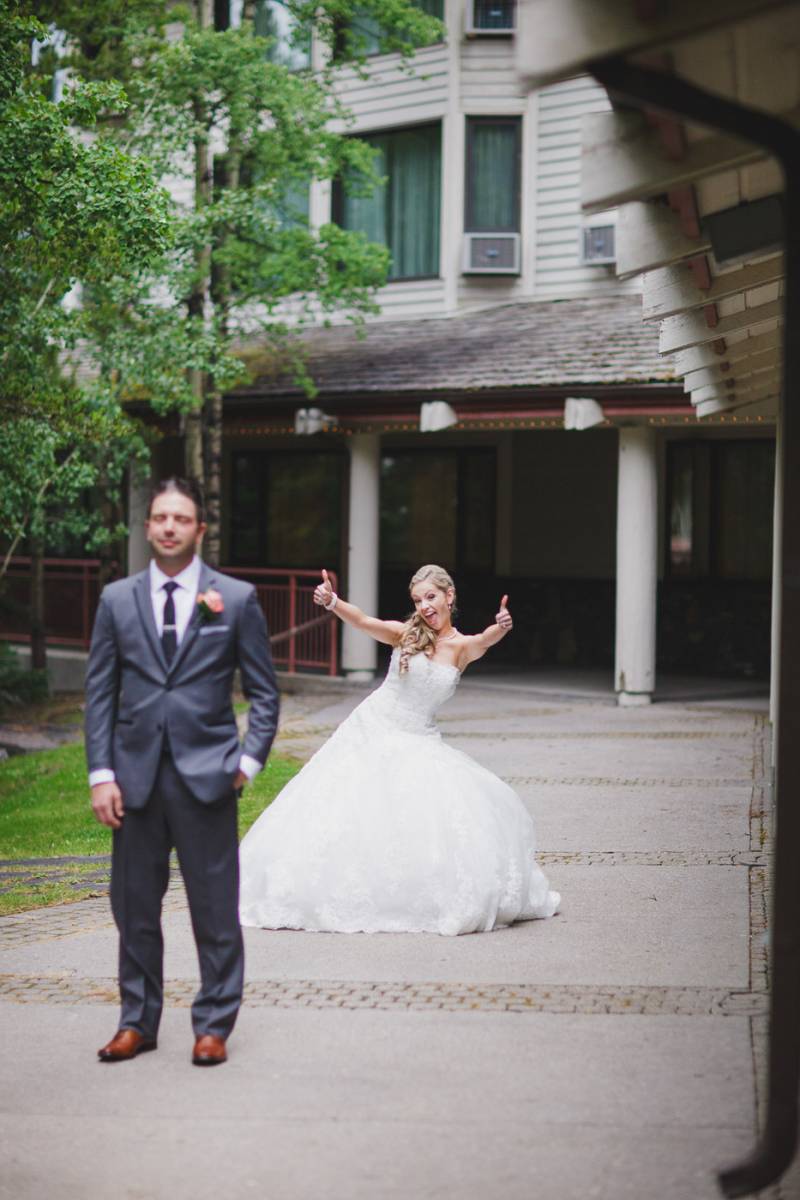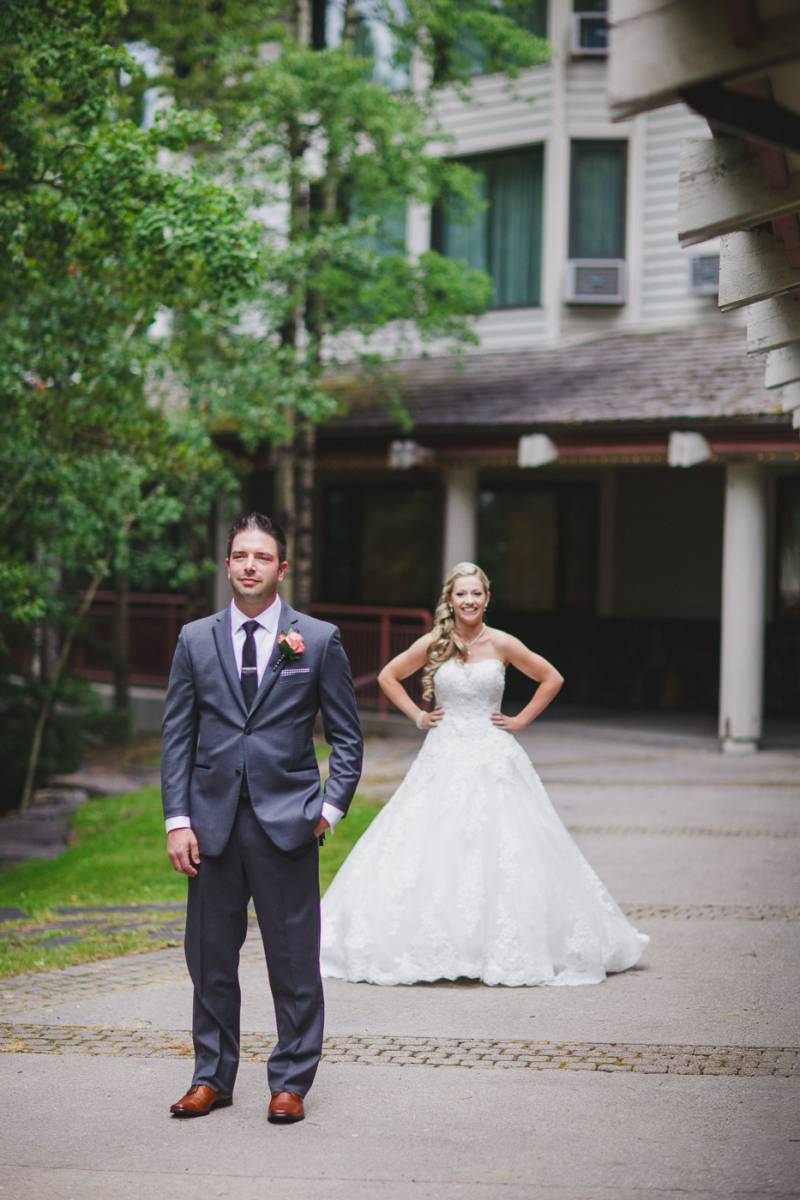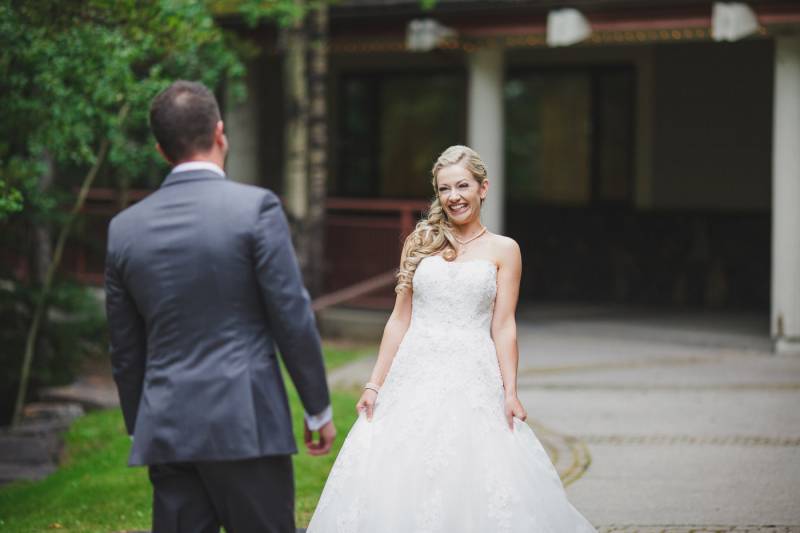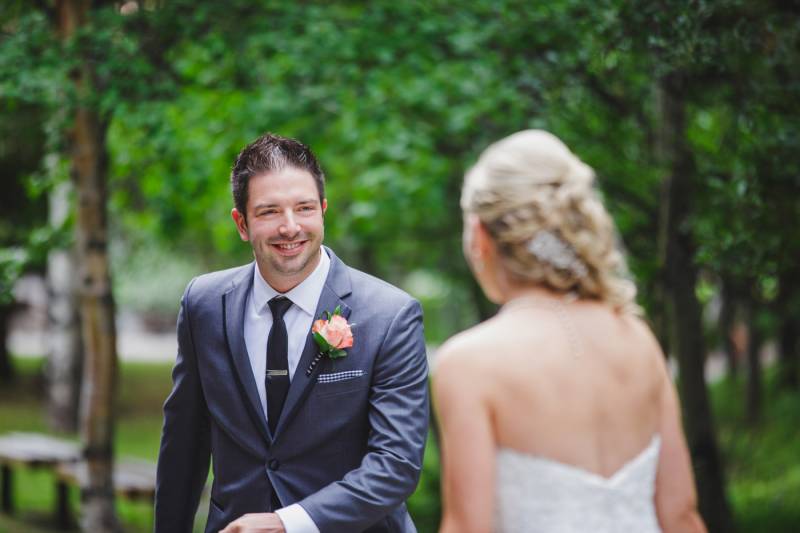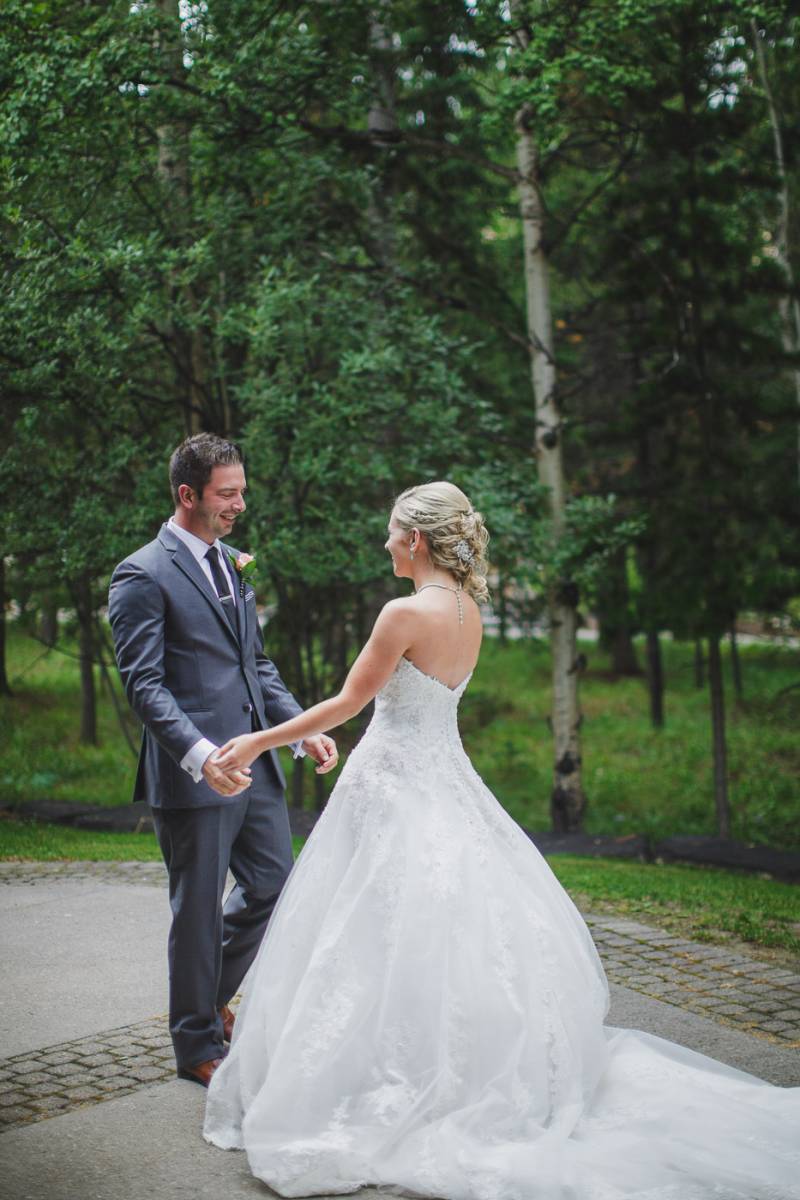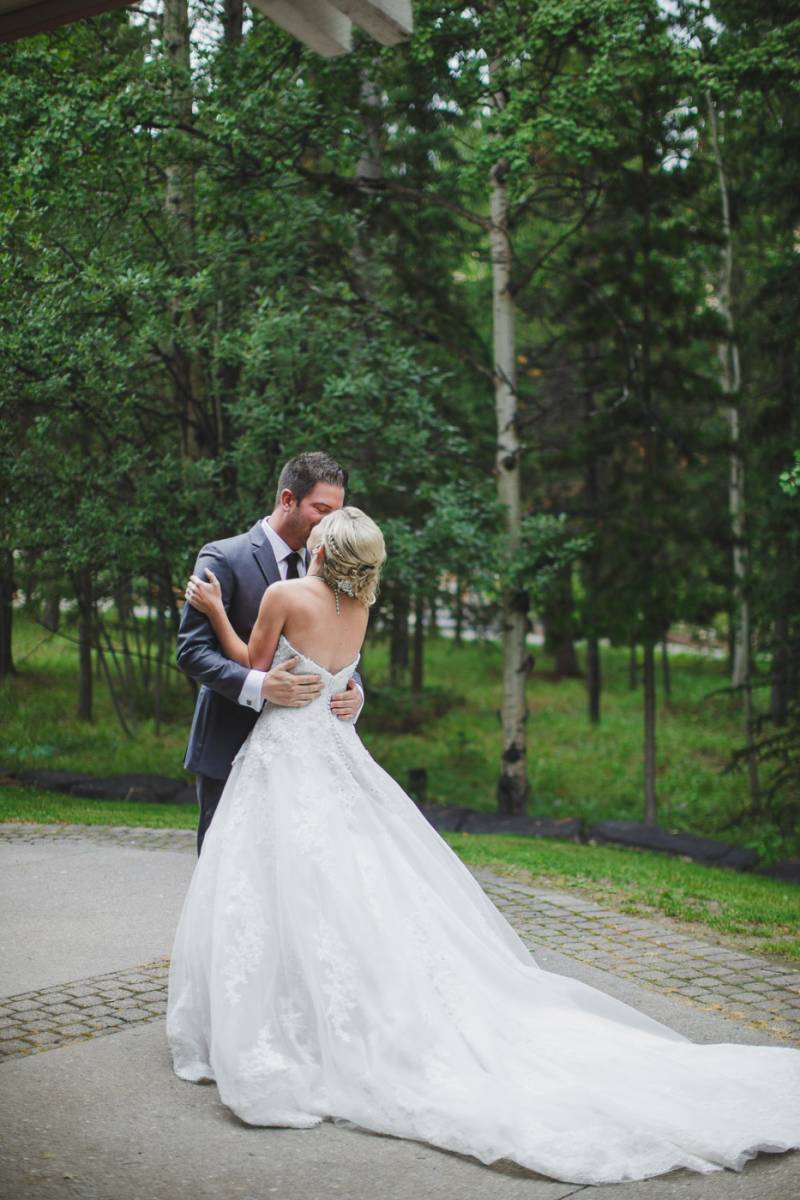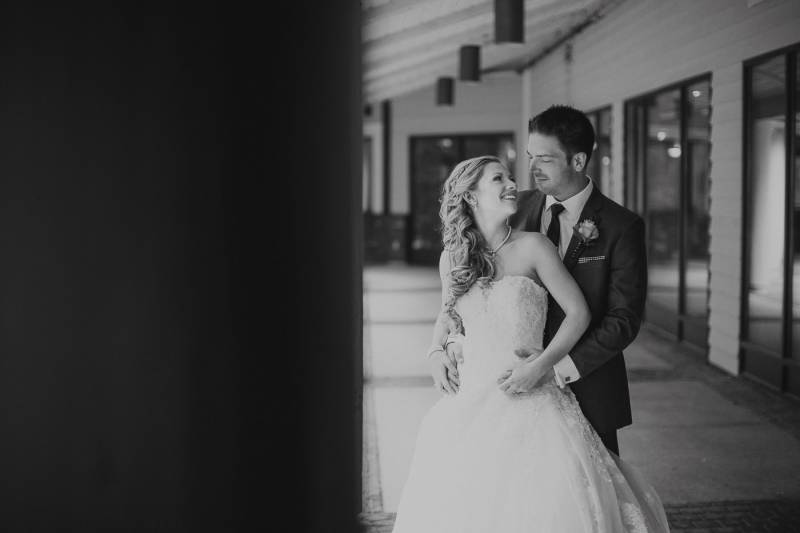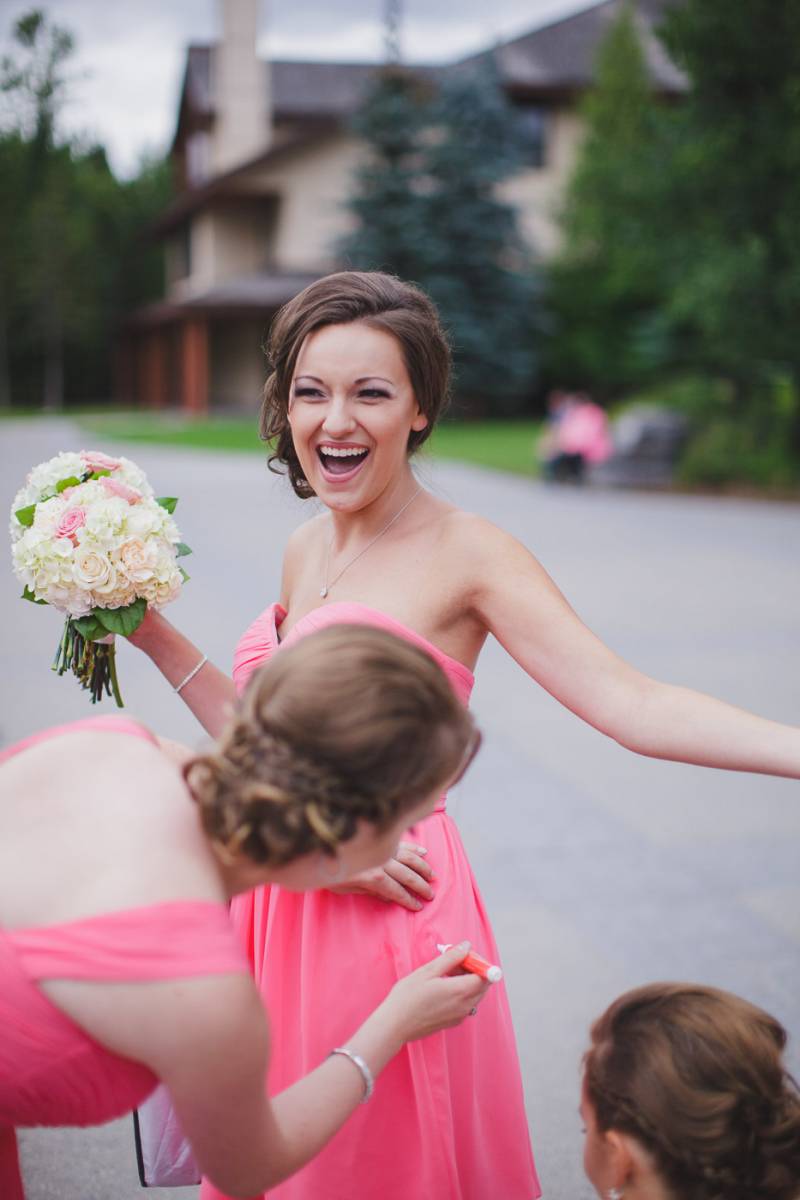 When you get married outside in the wild, sometimes mother nature (or birds flying by) can give you a little surprise! But nothing could stop these amazing bridesmaids from laughing and celebrating the wedding of their dear friend.