Truvelle's 2014 bridal collection embraces the non-traditional girl who desires something modern and at once timeless. All of Gaby Bayon's patterns are handcrafted and perfected, then created with carefully selected fabric that is individually hand cut. According to the Vancouver, BC designer, "Each of my gowns has a story."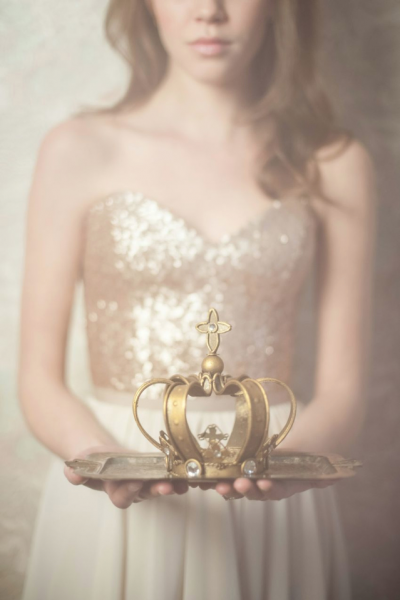 Designer Gaby Bayona was born and raised in Vancouver, British Columbia into a "household filled with sewing machines, wedding gowns, and constant creation." Following in mother's footsteps (also a bridal gown designer), her memories are "laced with full skirts and fleeting veils."

Gaby says, "Weddings are a celebration, a big party with those nearest and dearest. You found someone you don't ever want to let go of. Your heart is so filled with the presence of another that you just want to scream, you just want to shout. It's your big day--you get to be the best version of yourself with the person who makes you that way." Cheers to you, Gaby! Well said.