Emily and Andrew met in Junior High, where they were rivals in their annual school art competition, but the rivalry soon turned into friendship and they continued their friendship into University. But in University their friendship changed. It all came down to the moment when Andrew surprised Emily with her favourite flowers and she surprised him (and herself) with a kiss in return! That moment changed their relationship forever and almost eight years later it would change again.

Andrew planned a special camping trip to the mountains but as they drove to their destination he "missed" the exit and headed to the airport instead. The couple boarded a small jet plane and from the cockpit, Andrew announced he was flying them to Victoria instead of camping. And the suprises didn't stop! They stayed at the Empress Hotel, rode bicycles to the wharf, tried stand-up-paddle boarding, and ate fish and chips while watching the float planes come into the harbour. Emily convinced Andrew to buy postcards to write down their special memories from the trip. So that night, they sat down and began to write their memories. Andrew finished quickly and showed Emily what he had written "when Andrew popped the question to Emily, she said ________." Of course Emily said yes and promptly filled in the blank. They mailed themselves the postcard so they could keep the memory in writing forever.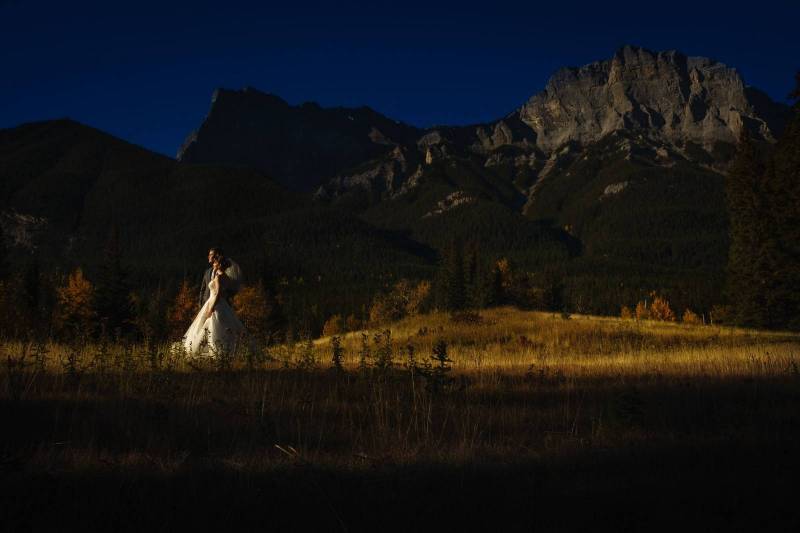 Andrew and Emily had often dreamed of holding a wedding in the Rocky mountains as they love the natural beauty, adventure and memories they hold together in the mountains. Ultimately, they decided to marry in Edmonton at Fort Edmonton Park so the wedding could be more accessible to their grandparents and relatives, but that didn't stop them from getting the photos they dreamed about in the Rockies. Their talented Edmonton wedding photographers, B.D.F.K Photography suggested a post wedding photo session and they knew it was the perfect answer!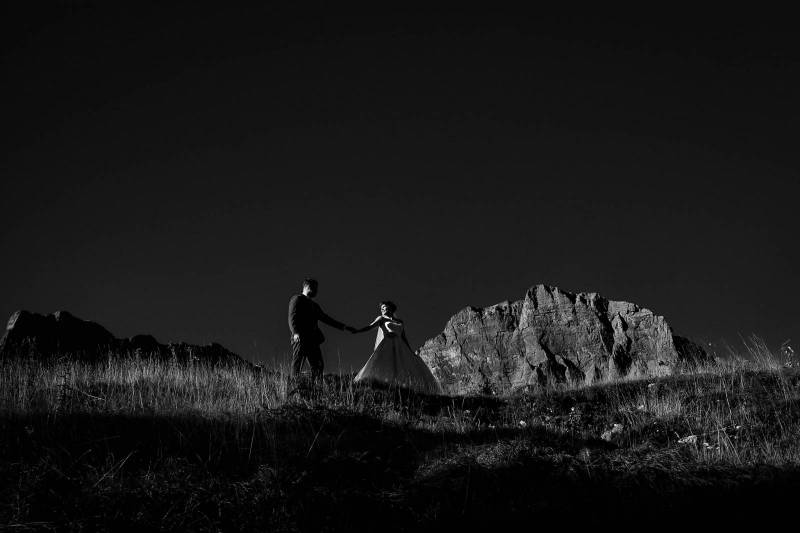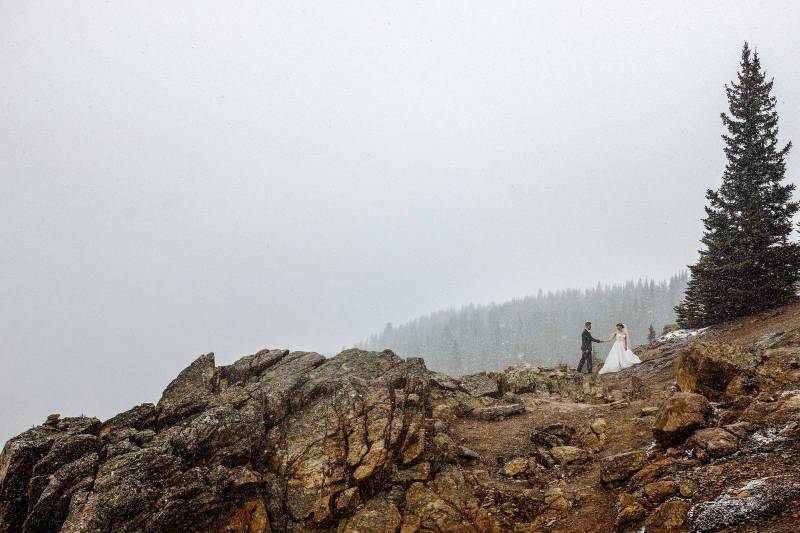 Emily and Andrew headed out to the mountains with their Edmonton wedding photographers B.D.F.K Photography for their day after session and they quickly found it was one of the best decisions they had made for many reasons. Firstly, they found the wedding day flew by and the day after session in the mountains was an amazing opportunity to get dressed-up again and experience the emotions of their wedding in a different setting.
Second, they found the day-after session was stress-free because they didn't have to worry about timelines or wedding details and it made the entire experience more enjoyable. And because there were no time constraints, Emily and Andrew were able to get some great shots in more remote areas they would never have time to get too on their wedding day.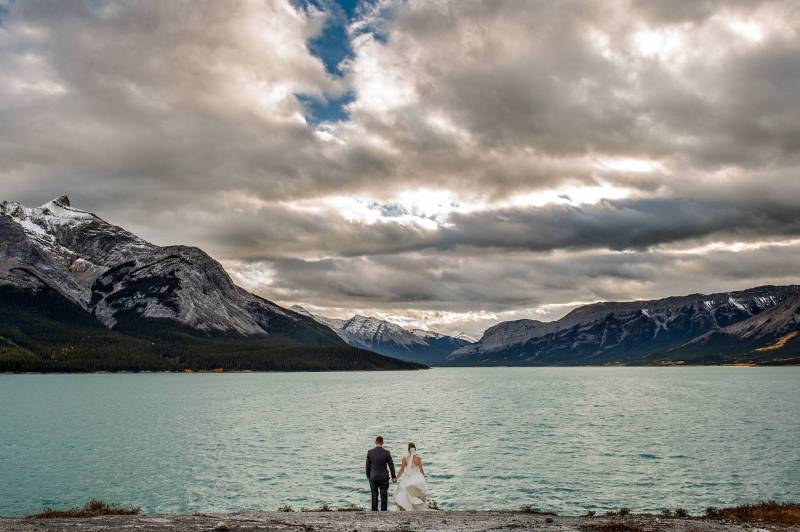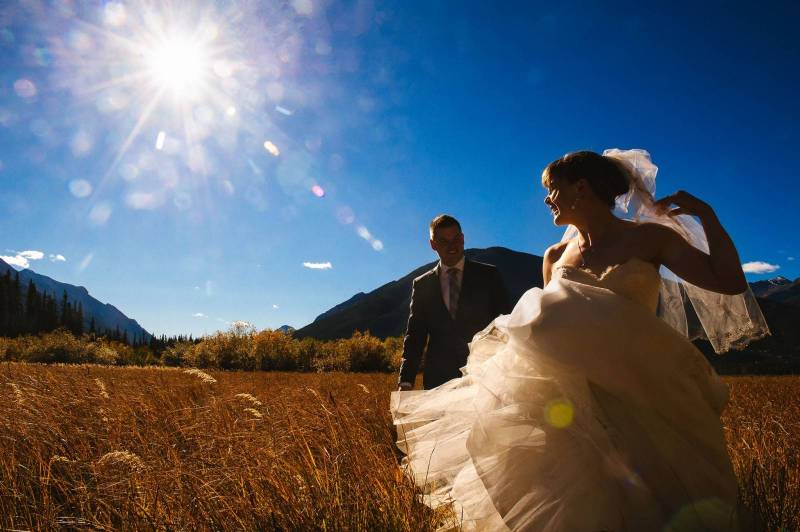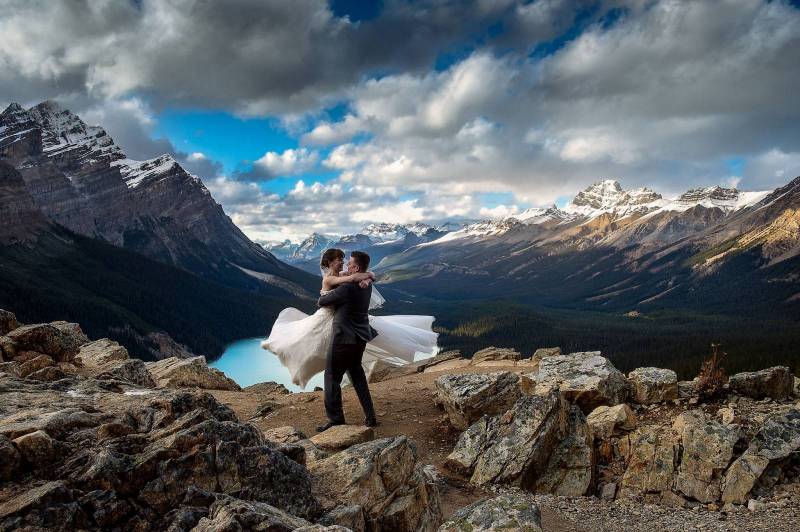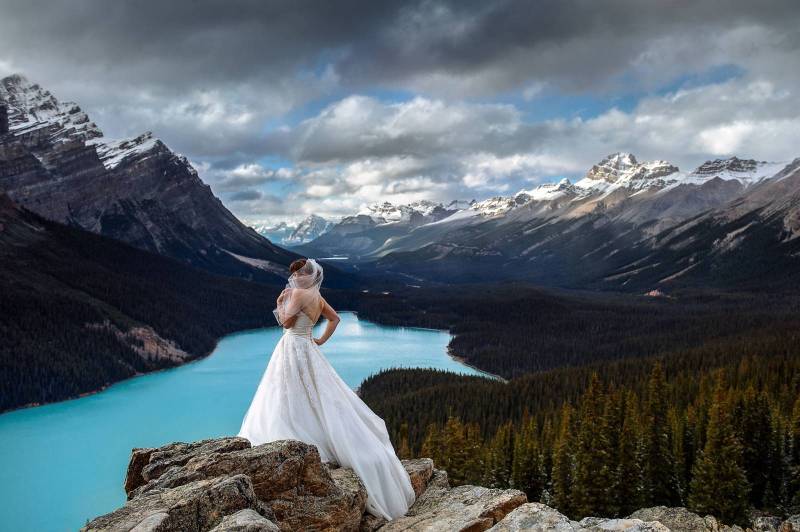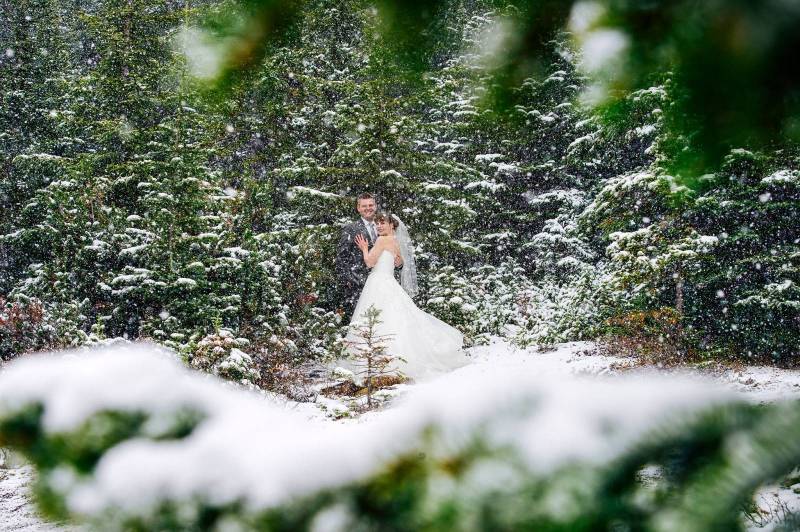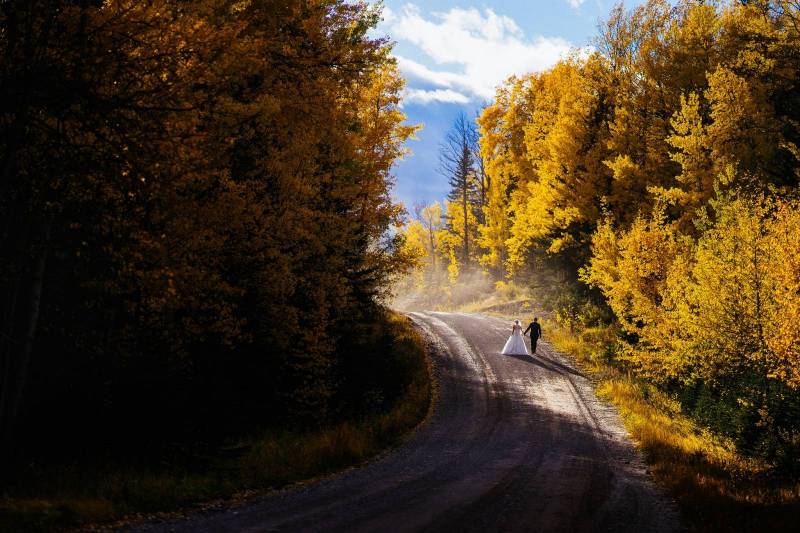 For any brides thinking about a day-after session, Emily gave us a few AMAZING tips from her own experience:

1. I would suggest asking your photographer if he/she would be willing to do a post wedding photo session - this might be something you would want to ask early on to ensure the photographer's availability and interest.

2. Choose a post-wedding photo destination with diverse backdrops and lots of different photo opportunities. For Andrew and I, this place was the Rockies.

3. Don't get your wedding dress cleaned until after you post wedding photo session. The bottom of my dress got quite mucky in the mountain environment (seriously worth it though!). We experienced sunshine, snow, and wind during our post wedding photo session, so remember to prepare for all sorts of weather too.

4. Take time to enjoy the post wedding session, just as you did on your wedding day - get your hair, nails, and make-up done if you like, recite your vows to one another, and just be in the moment with each other.