Calgary bridal shop, Pearl & Dot has quickly become our go-to place for the most inspiring and breathtaking wedding gowns. The team at Pearl & Dot has an incredible eye for beauty and an amazing ability to find the most incredible wedding gown designers from Canada and around the world who believe in ethically producing gowns and providing tailor-made experiences. That's why Pearl & Dot is our go-to source for finding incredible new wedding gown designers like these. These three designers are probably not on your radar yet but they definitely should be.
And the best news about all of this is you can go see these designers in Calgary at Pearl & Dot. If you want to see the dresses they carry and the current collections be sure to head over to their website. You'll find everything you need to know and the ability to book an appontment quickly.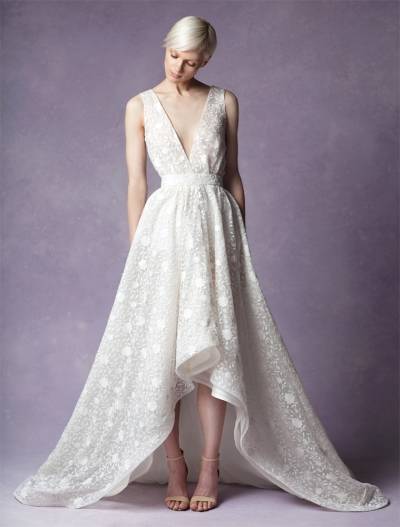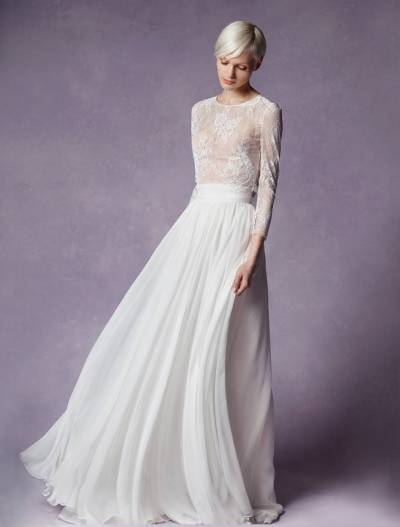 Tatyana Merenyuk

Originally from the Ukraine, Tatyana moved to the United States in her early teens. She was always looking for a creative outlook, and needed something different. She knew that fashion and design was her callings when she tried sewing. "I fell in love with creating designs and bringing them to life. I knew that it was natural, and that nothing was forced. It made me happy and I knew this was for me", says Tatyana
Flattering and feminine designs that have a classic flow with clean lines are Tatyana's signature style. Her designs have an organic and natural feel to them. She likes her clients to standout, and to feel comfortable in what they wear." I want to showcase the body and the Beautiful Lady that is wearing the dress. Movement, beauty and that natural, effortless look are what is important in the end.
A Tatyana Merenyuk bride is a classy lady with a bohemian and sexy vibe, that just can't help but stand out with her natural beauty.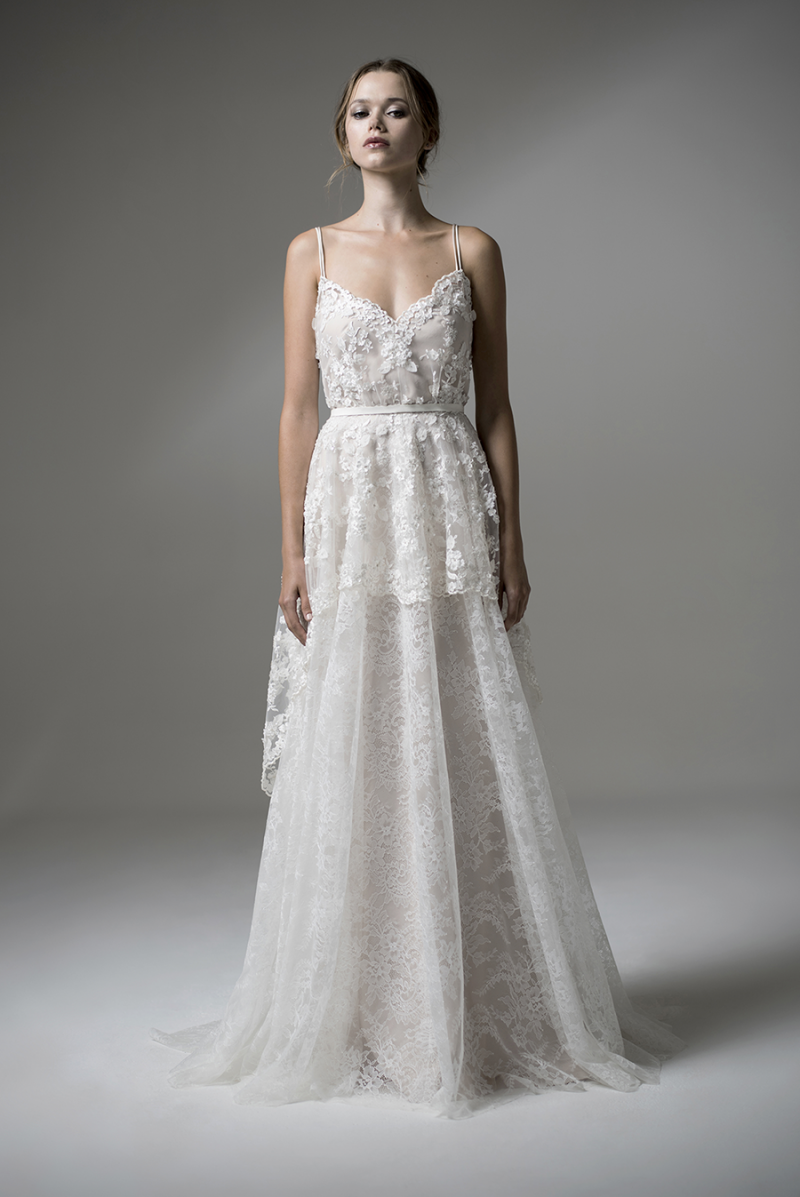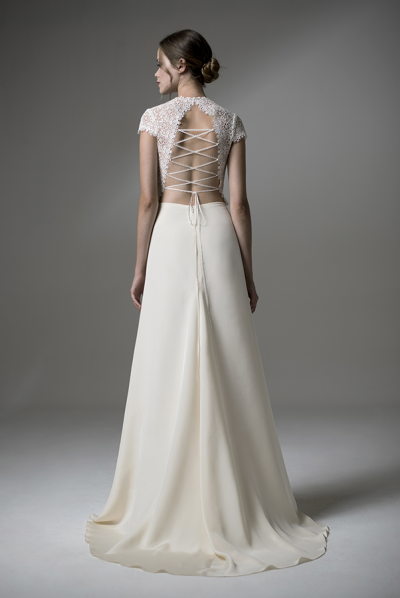 Anais Anette

Classic beauty for a postmodern life.
Anais Anette gowns speak to a woman who needs no frame of reference for her own point of view. She exudes femininity, strength and independence in equal parts. She is unmoved by trends, and swept away by authenticity.
The Anais Anette perspective traces back to a pre-revolution era of eastern Europe. Suited to a modern eye, Anais Anette gowns are alive with hand- stitched detailing, architectural precision and old world antiquity. A wearable heirloom draped with the finest quality fabrics, appreciated for impeccable fit and symmetry. Every detail is placed with care, driven by an artist's uncompromising pursuit of flawlessness.
Sisters Magdalena and Karolina have a design ingenuity in their DNA that has been refined by four generations of dress-makers and seamstresses. Established in Toronto in 2013, the Anais Anette brand preserves the construction mastery of the sisters' Polish heritage, elevating it with a clean, contemporary design aesthetic.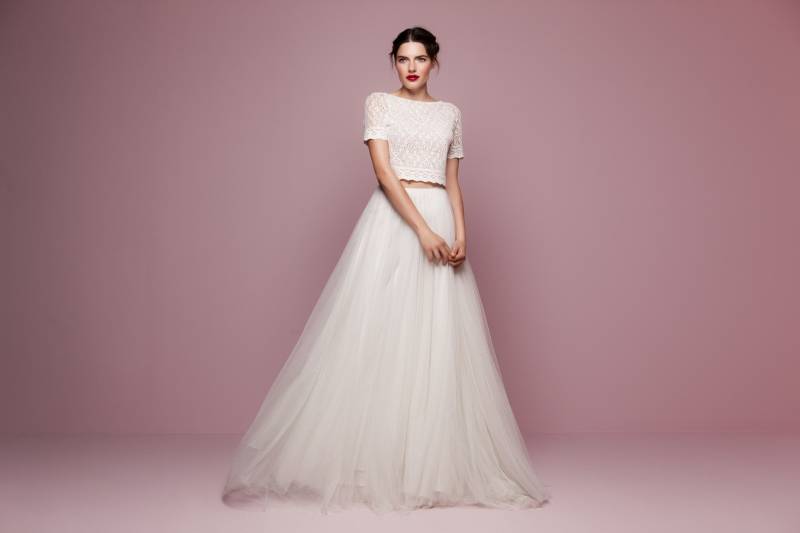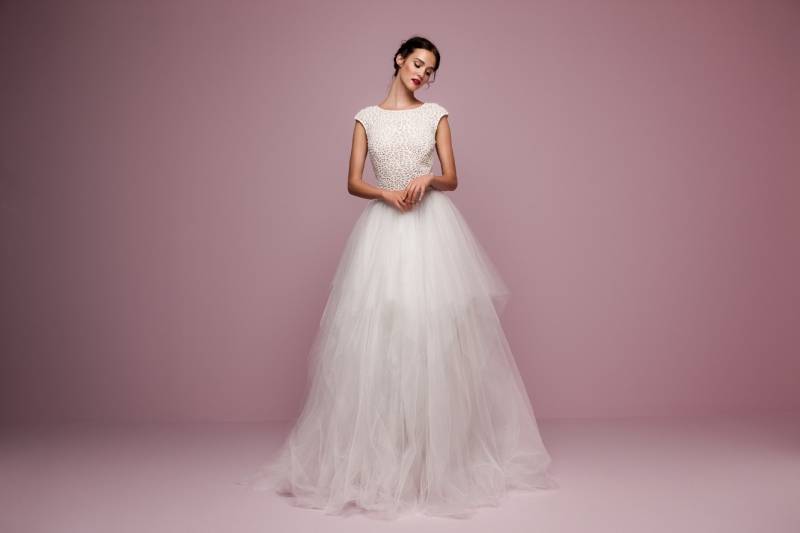 Daalarna
Daalarna is the first Hungarian haute couture salon to follow the latest developments of design trends. Simple lines, sophisticated, graceful, elegant dress forms are characteristic in every area, together with individual design and high quality requirements in production. Anita Benes designs are thrilling, seductive and passionate. He mixes the latest styles with traditional crafts and has garnered a world-wide reputation for beauty.