Banff National Park is famous around the world for its incredible natural beauty, untouched wilderness, adventure and luxury. Millions of visitors from around the world visit the park every year to ski, hike, explore and enjoy the incredible cuisine and hotels throughout Banff. And it's these very same things that make a wedding in Banff truly extraordinary!
Today we are thrilled to show you 14 amazing Banff wedding photos from Banff wedding photographer Kingdom Come Photography. If you were on the fence about planning a destination wedding in Banff these photos should be all you need help make your decision. The beautiful light combined with the incredible scenery and creative eye of Kingdom Come Photography is breathtakingly beautiful!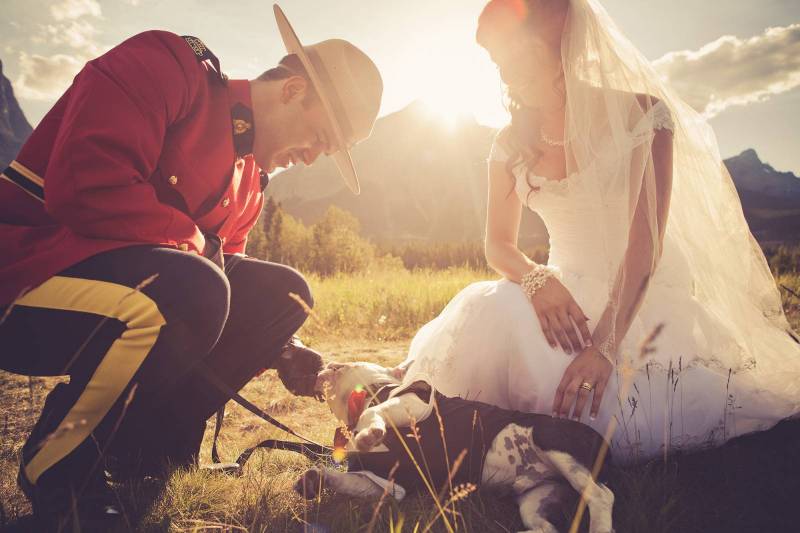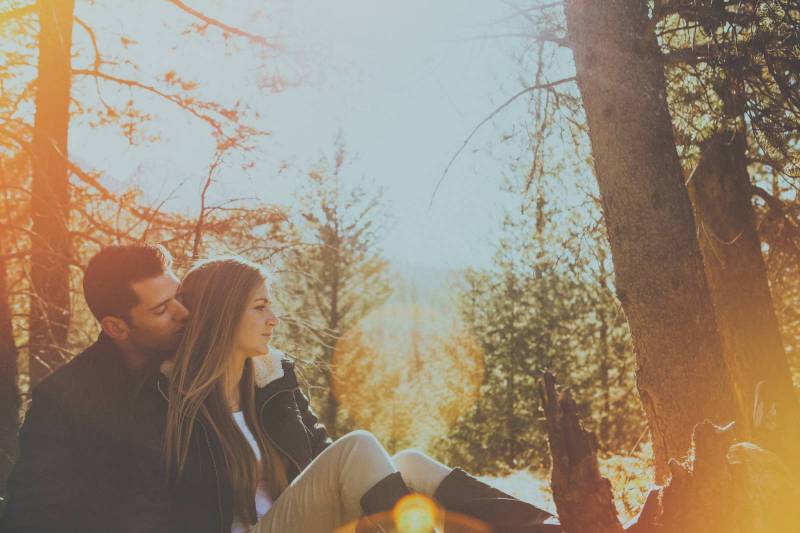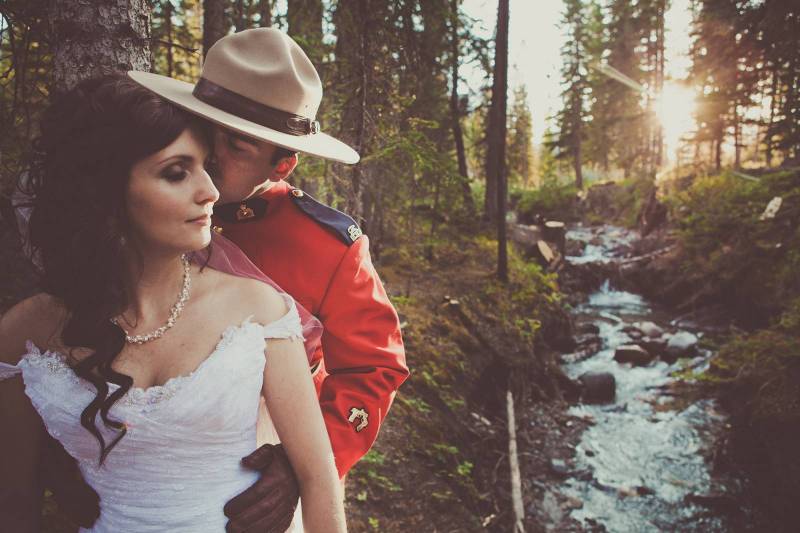 Weddings in Banff are truly one-of-a-kind and no wedding is ever the same as there are so many incredible options for your wedding. You'll find Banff offers more photo opportunites and ceremony locations then you could ever imagine, including lakes so blue you would swear they had been painted, towering rocky peaks (in fact the Canadian Rocky Mountains are more jagged than the American Rockies because they have been very heavily glaciated), crystal clear glacier streams, luscious forests and alpine meadows sprinkled with brilliant flowers.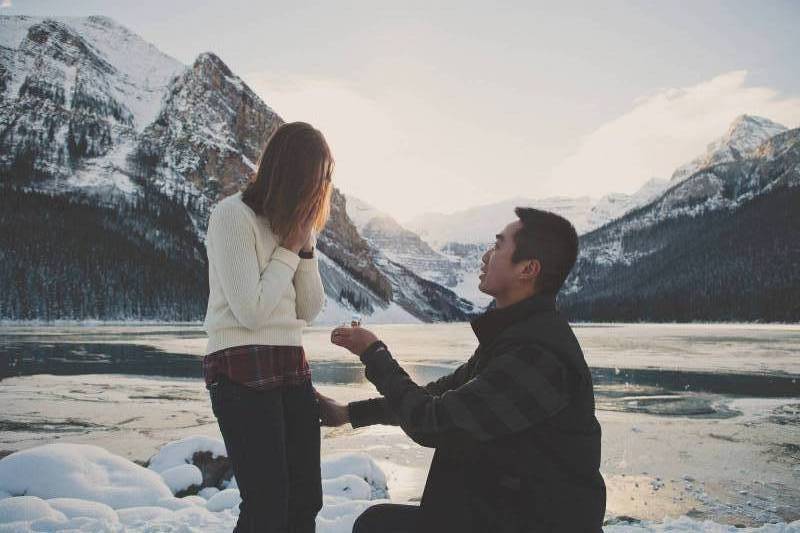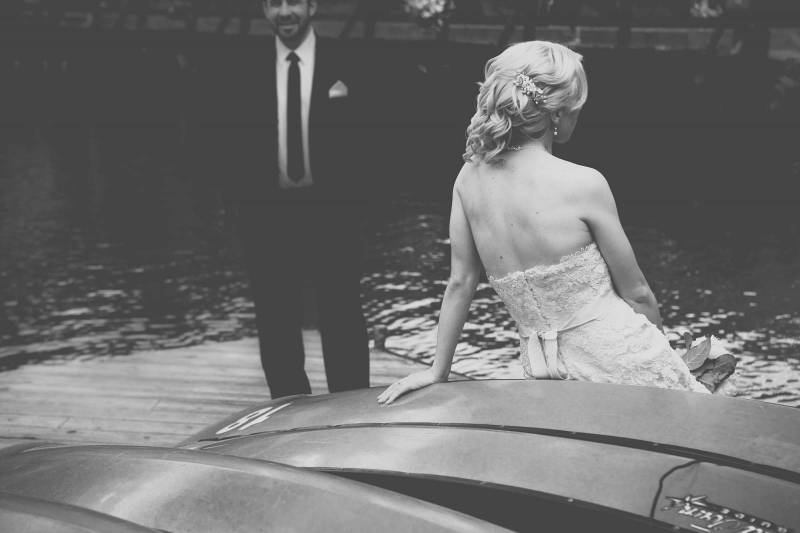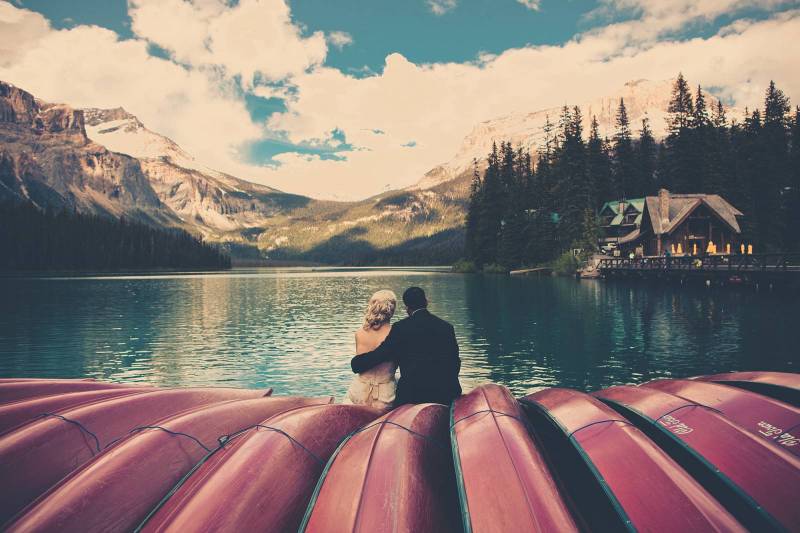 On top of all of the natural beauty that makes Banff National Park so extraordinary it is also home to some of the most luxurious and incredible hotels for weddings, including the "Castle in the Rockies" (The Fairmont Banff Springs Hotel pictured below). The wedding venues in Banff offer something for every type of bride and range from luxurious to rustic and everything in between. Check out our Banff wedding venues for more ideas for your own wedding.