Canmore is an incredible mountain town filled with amazing restaurants, shops and hidden gems. In fact, I love uncovering great local finds and meeting all of the incredibly talented local wedding vendors that call this town home. I am also always on the lookout for amazing wedding venues throughout Canmore and today I am excited to introduce you to Cornerstone Theatre.
Cornerstone Theatre is an amazing rustic Canmore wedding venue that will set any barn loving girl's heart on fire. From the outside you really have no idea what to expect, but as soon as you step inside you feel as if you've been transported completely out of town to a luxurious barn. In fact, the wood-framed theatre is completely covered in reclaimed barn wood and Alberta pine and is absolutely stunning. Not only is the theatre gorgeous, but it is located in the heart of Canmore which makes it easy for guests (it's only a quick walk back to most hotels) and it seats up to 180 guests for a sit down wedding (a great find for those looking for a larger venue).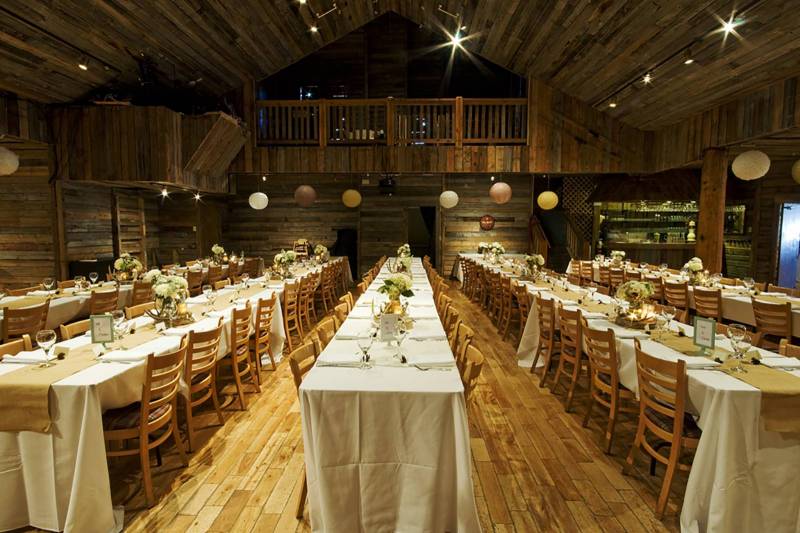 Apart from its amazing look and feel, Cornerstone Theatre really stands out from other wedding venues in the fact that it was custom built and designed as a theatre. This means there is no seat that doesn't always see centre stage, and the lighting and sound were designed and developed perfectly for the venue. I've seen firsthand how the most beautiful venue can be ruined when none of the guests can hear the speeches or the dance music, thankfully this will never be an issue at Cornerstone Theatre. I also love that Cornerstone Theatre is an exclusive venue rental and there are no other weddings or tourists milling around or sharing the bathrooms at your wedding. You are guaranteed that all of the staff and everyone in the venue is there for your wedding.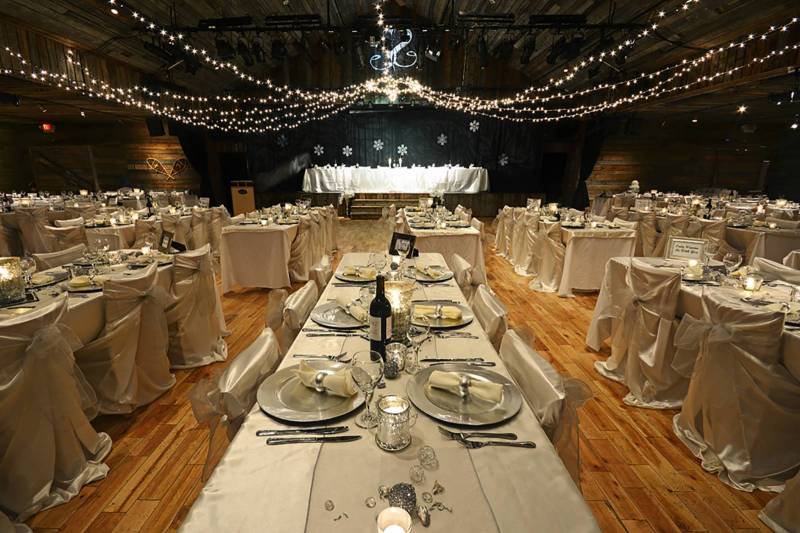 Cornerstone Theatre has worked with brides from Nunavut to New York and has an amazing team to help ensure your wedding day is flawless. They offer incredible packages and provide full-service wedding planning (which means they will set-up and tear down for you). Cornerstone Theatre also has an incredible in-house caterer ready to customize a menu perfect for your wedding. They are known for their incredible elk ribs and mountain-like dishes but their chef is ready to work with whatever you need as well. They've even gone as far as creating specialized poutine bars, late night pirogies, ice cream bars and s'mores stations to name a few.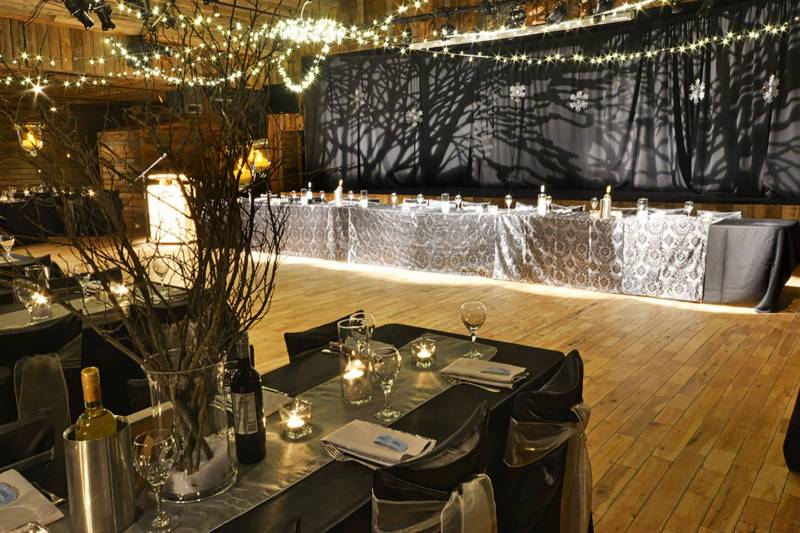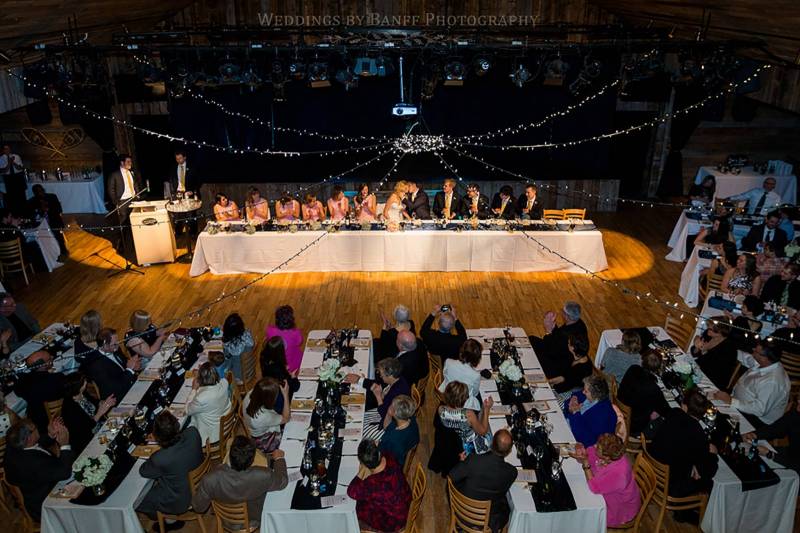 If you're looking for a rustic or unique Canmore wedding venue where you know you will get amazing service and great food then Cornerstone Theatre is a perfect fit.
Cornerstone Theatre, Canmore Wedding Venue Features:
-Wood-framed theatre from reclaimed barn wood and Alberta pine
-Gorgeous matching pine chairs and long tables
-Amazing lighting and sound quality built-in
-Licensed to 2am
-Seats up to 180 guests
-Exclusive venue rental
-In-house catering and customized menus