We featured this beautiful wedding quite awhile ago when we first launched Love In The Rockies but this Banff wedding at Buffalo Mountain Lodge needed to be shown one more time as we absolutely loved this gorgeous couple!
Just the other day we showed you a selection of gorgeous wedding photos from around Banff and it was easy to see why Banff attracts millions of people from around the world every year. Banff is also home to some of the most incredible wedding venues in the world and it is almost impossible to narrow it down to one favorite. In fact, I really don't know how a bride can choose a single Banff venue for her wedding, I'm in love with too many venues to choose just one. But there is something incredibly special about Buffalo Mountain Lodge and Deanna and Mark chose this beautiful location for their gorgeous mountain wedding.
Julie Williams Photography captured all of the incredible moments and details of this Banff wedding perfectly! As a local and incredibly talented photographer, Julie definitely knows all the ins and outs of shooting in the mountains and all of the amazing locations around Banff. We hope you enjoy all the scenery, beauty and love in this wedding the same way we did!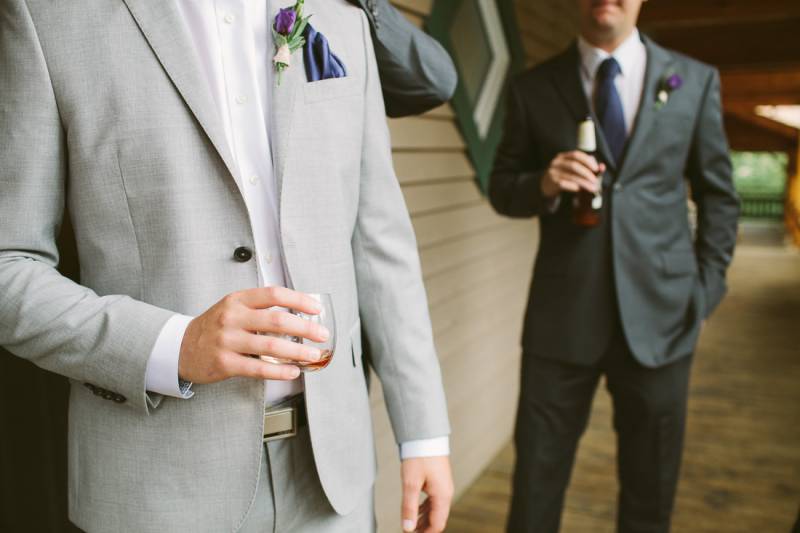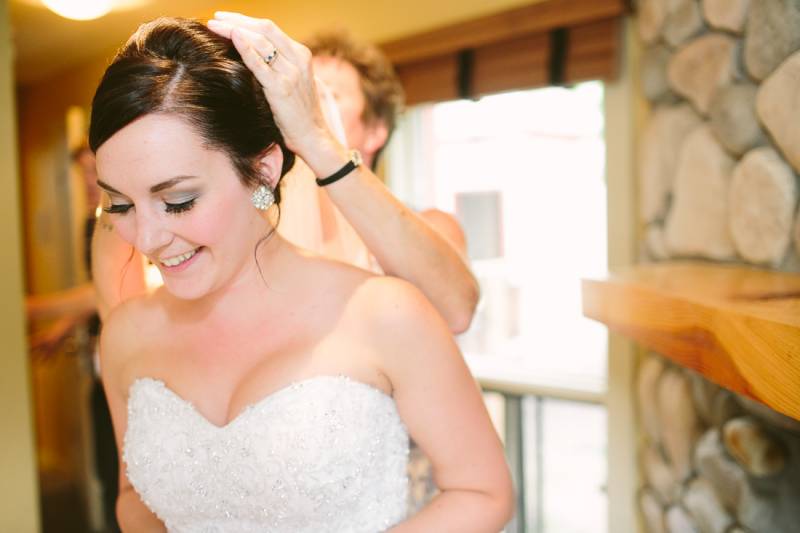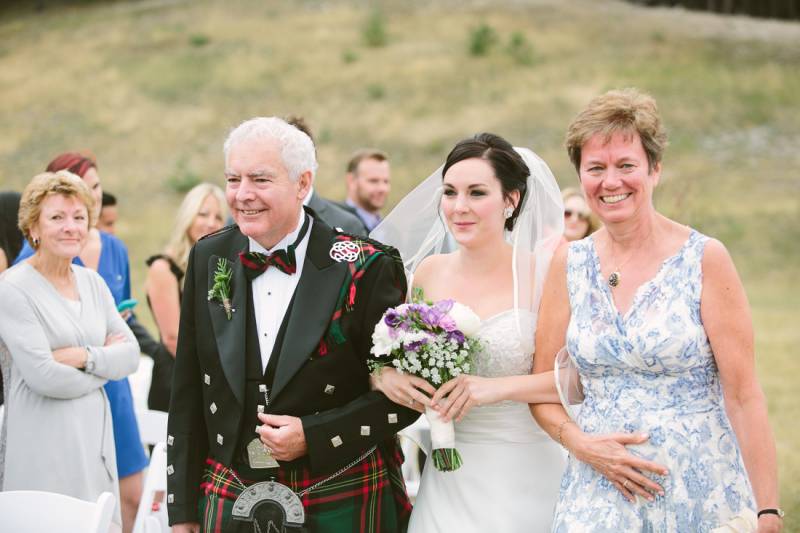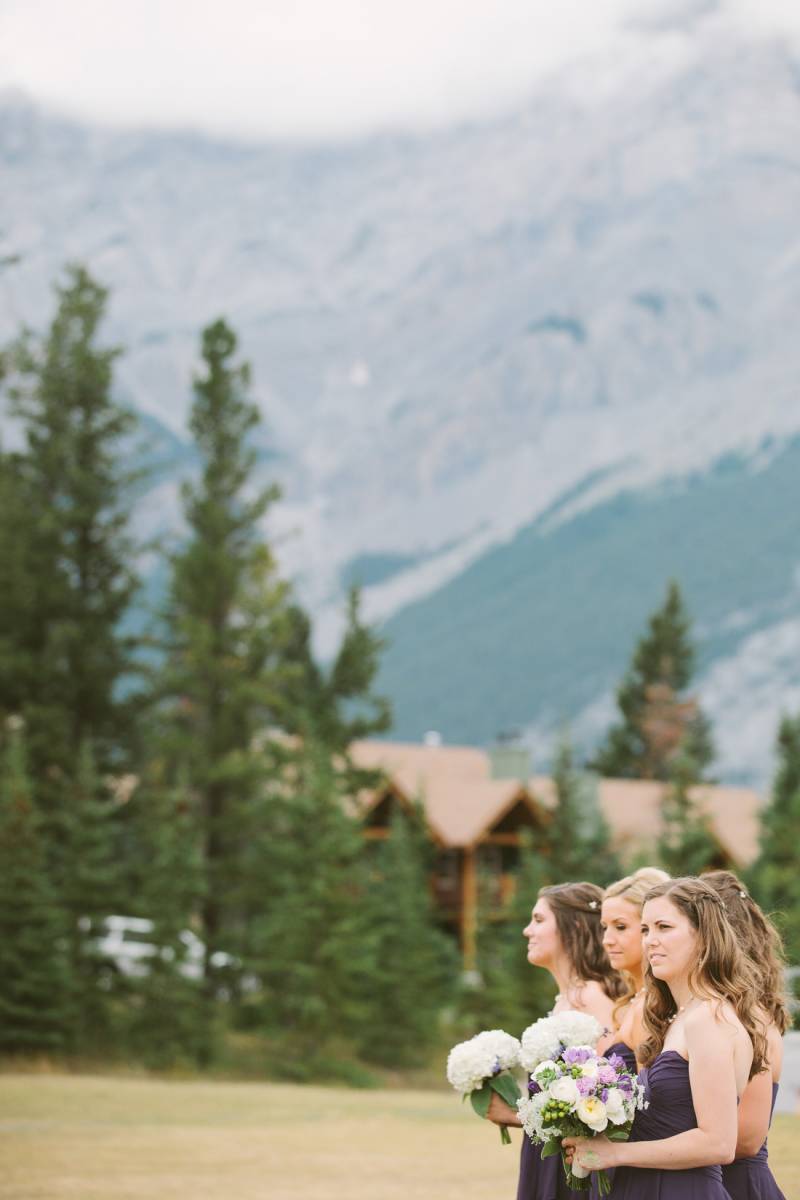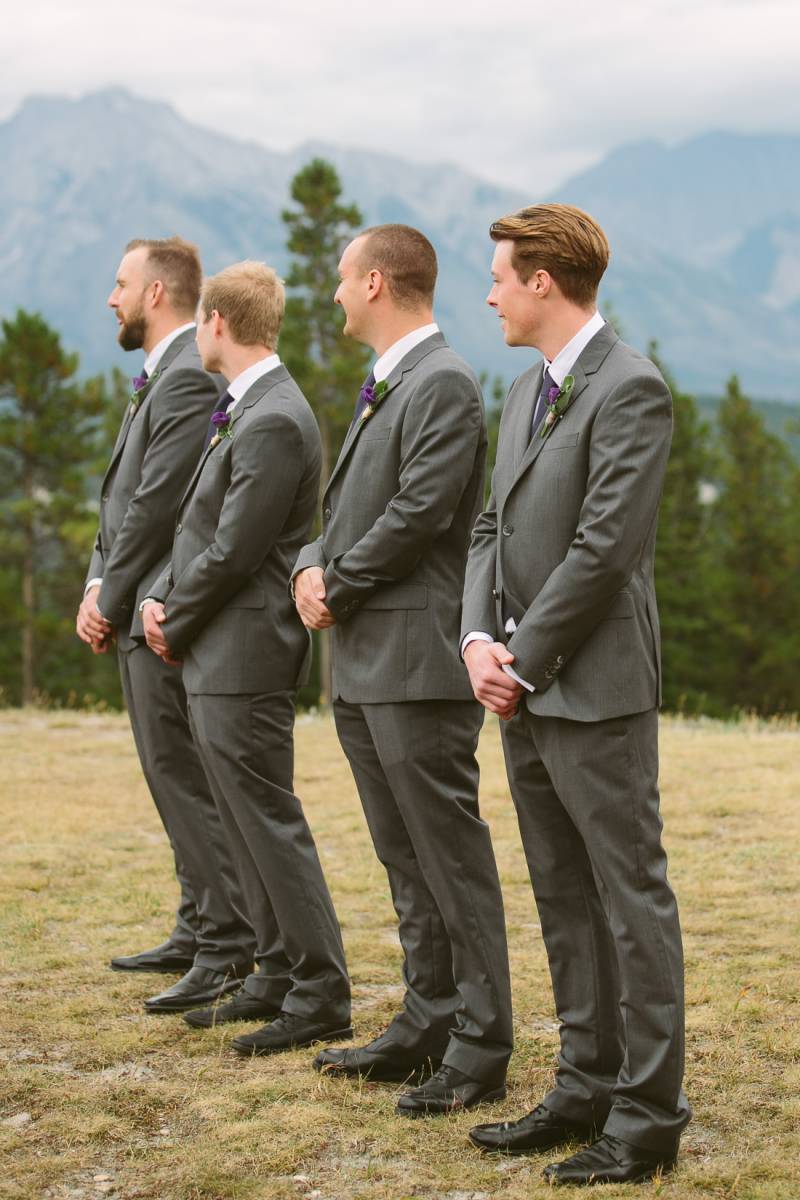 Buffalo Mountain Lodge is an amazing Banff wedding venue as it combines rustic and luxury so well and is surrounded by some of hte most iconic mountains and views. Ceremonies can be done inside the lodge but if the weather permits there is a gorgeous meadow located right beside Buffalo Mountain Lodge that is perfect for wedding ceremonies or photos. This is exactly what Deanna and Mark chose for their Banff wedding ceremony and thankfully the weather cooperated enough for them to pull it off and take some stunning photos as well.
Note: the Tunnel Mountain Resevoir (the meadow pictured above and below) must be booked through the Town of Banff for wedding ceremonies.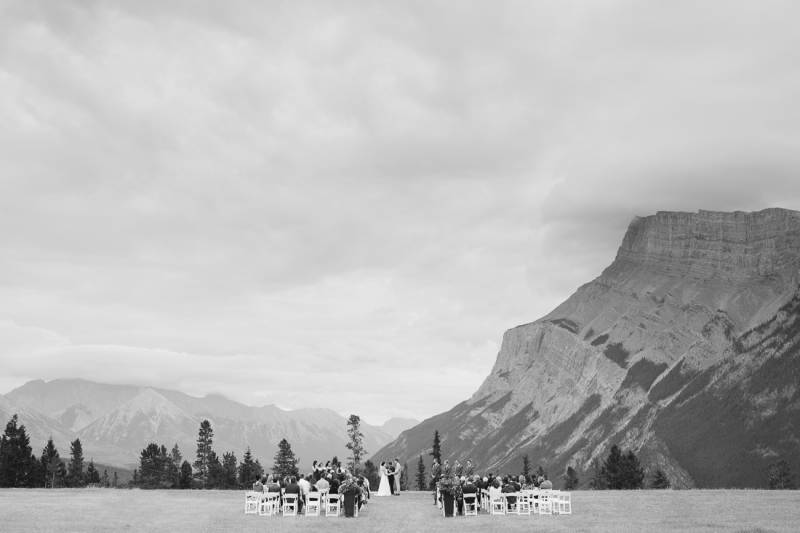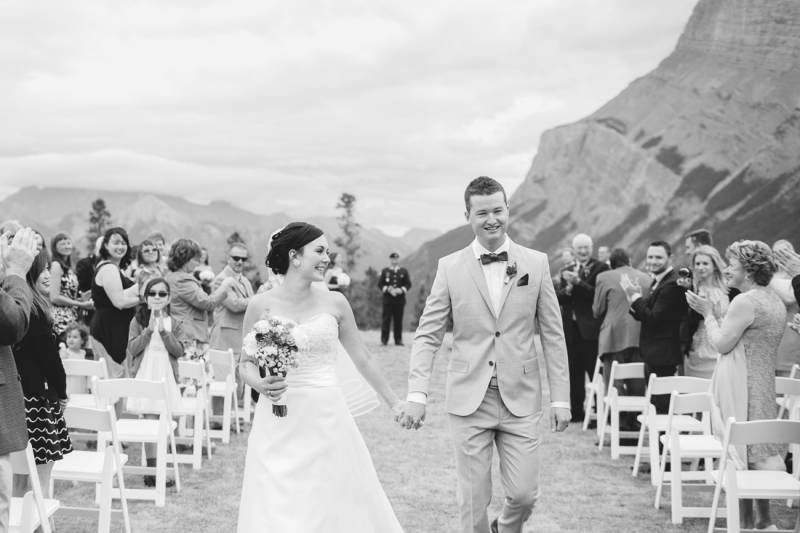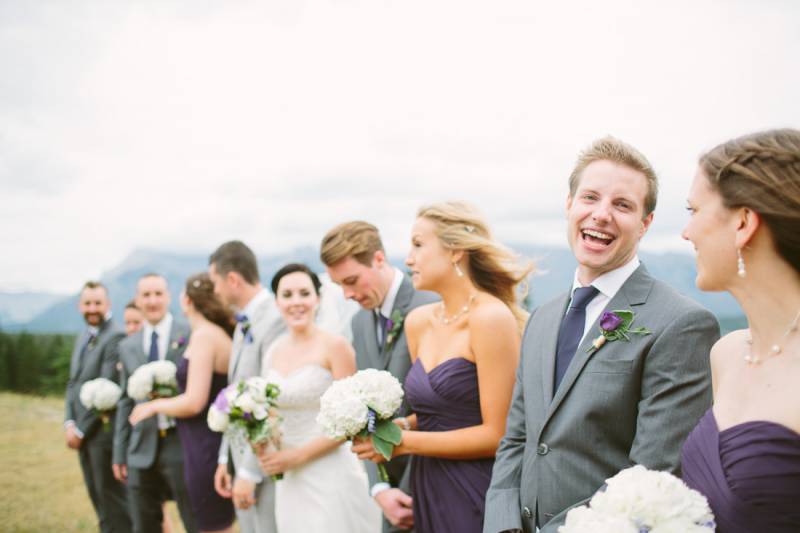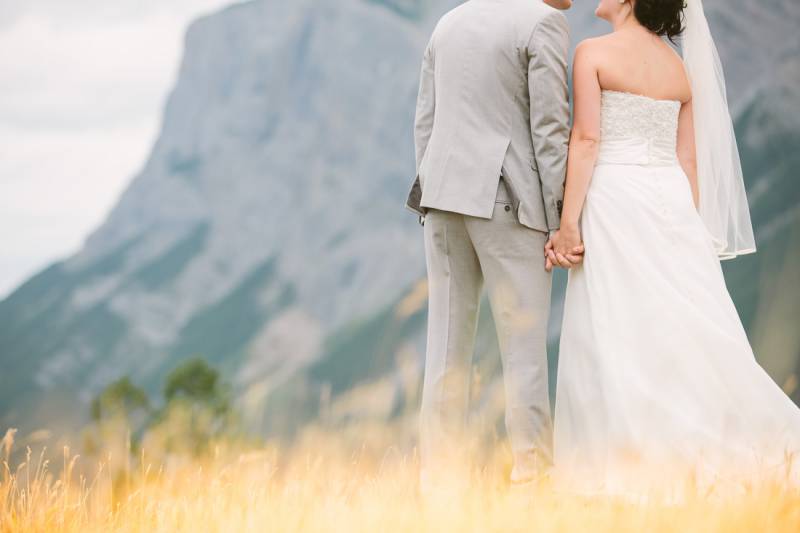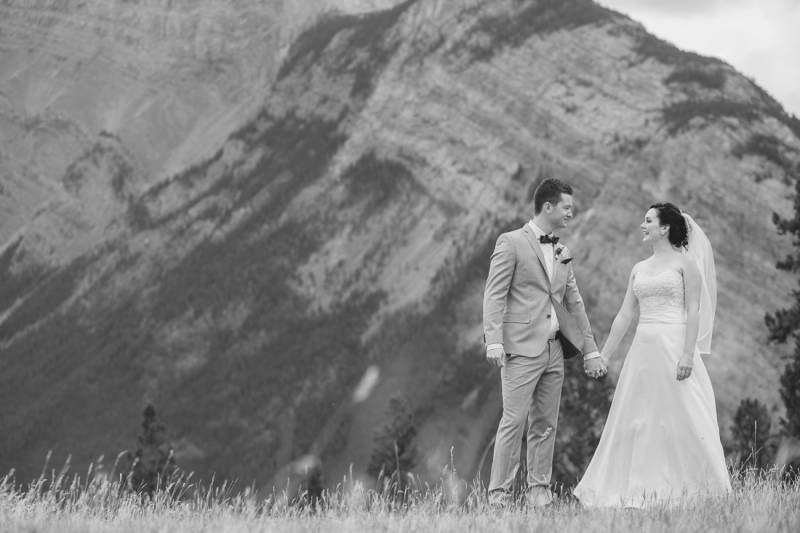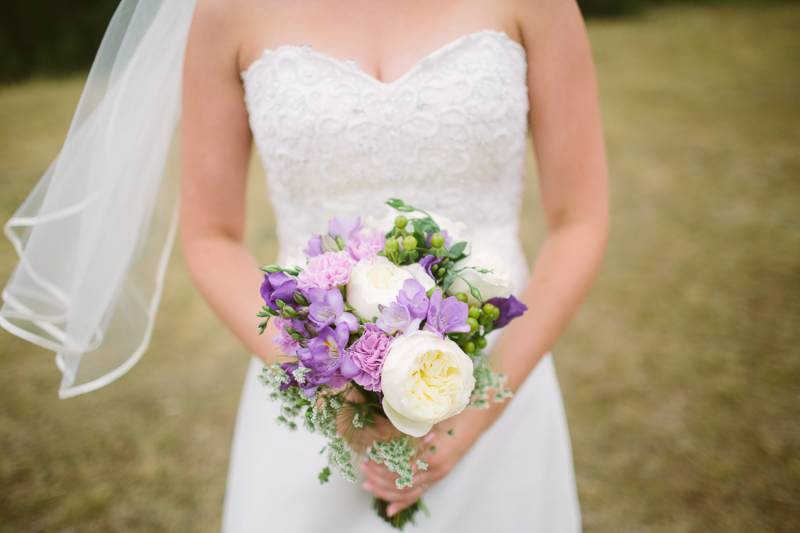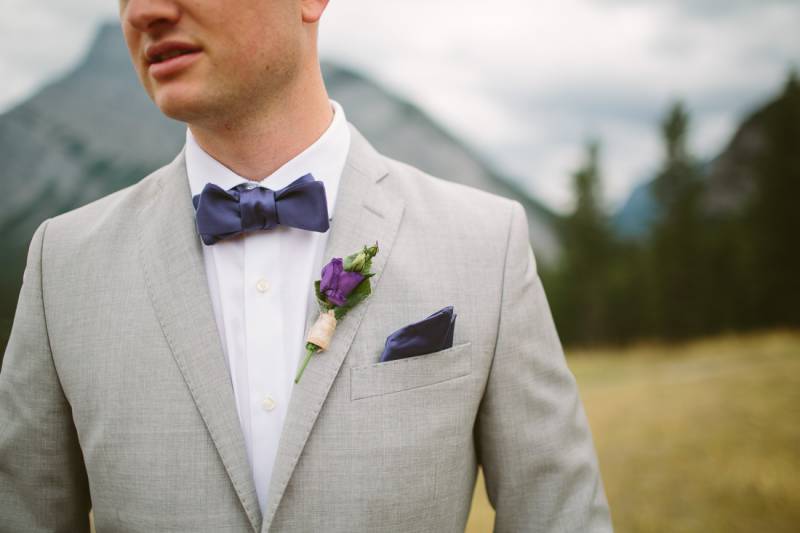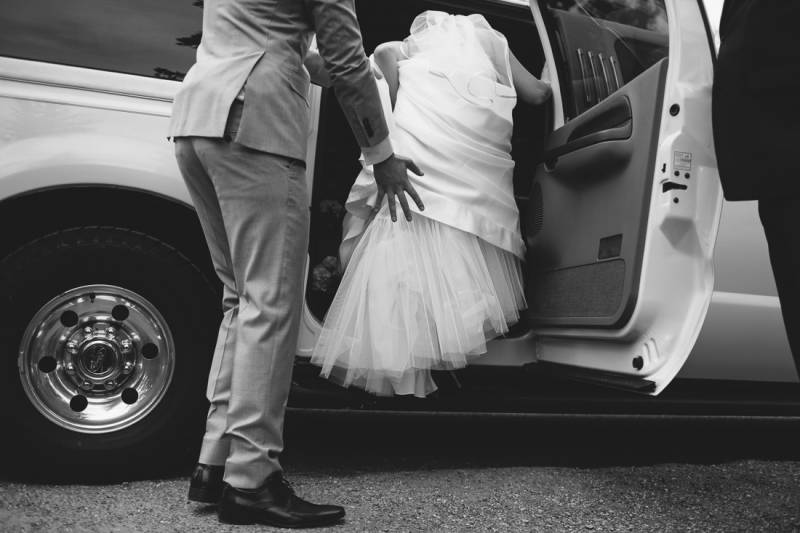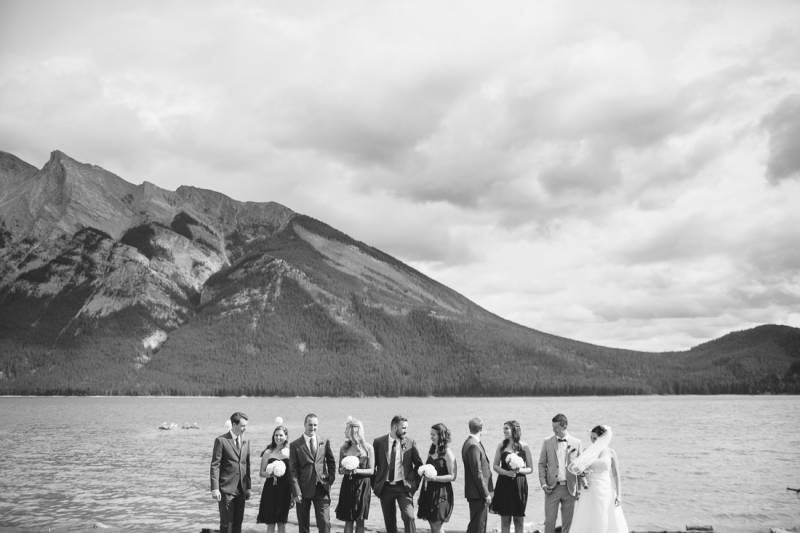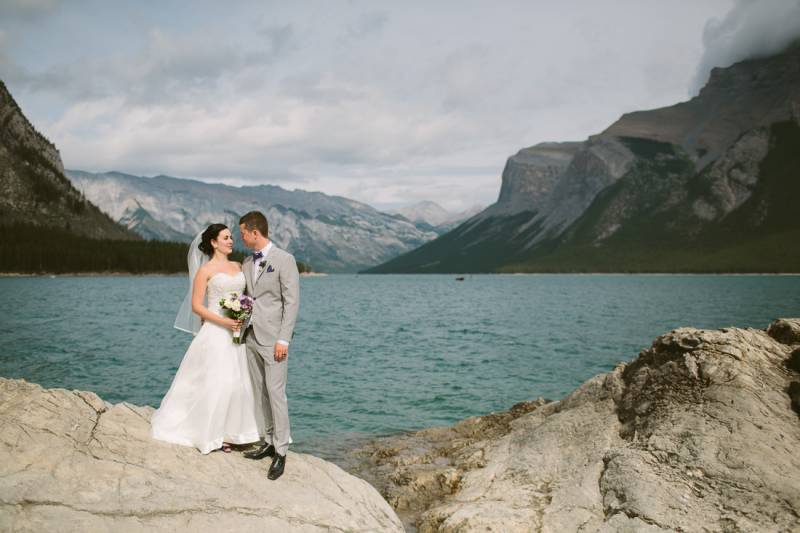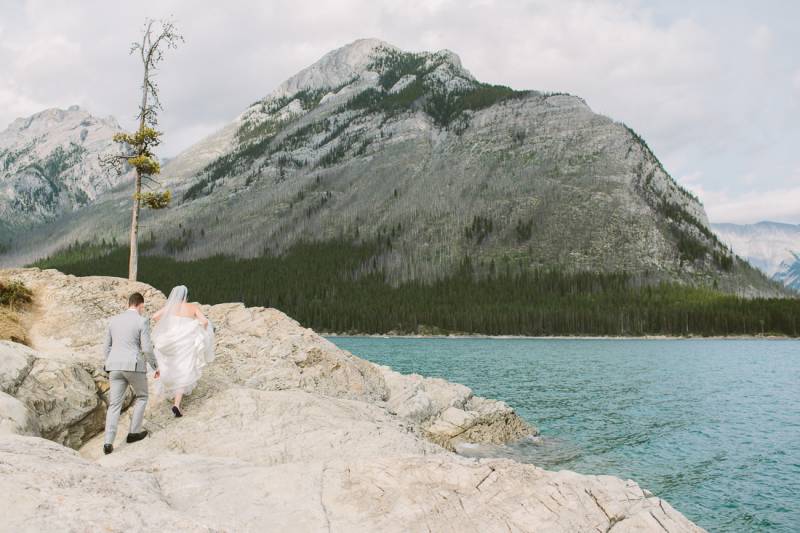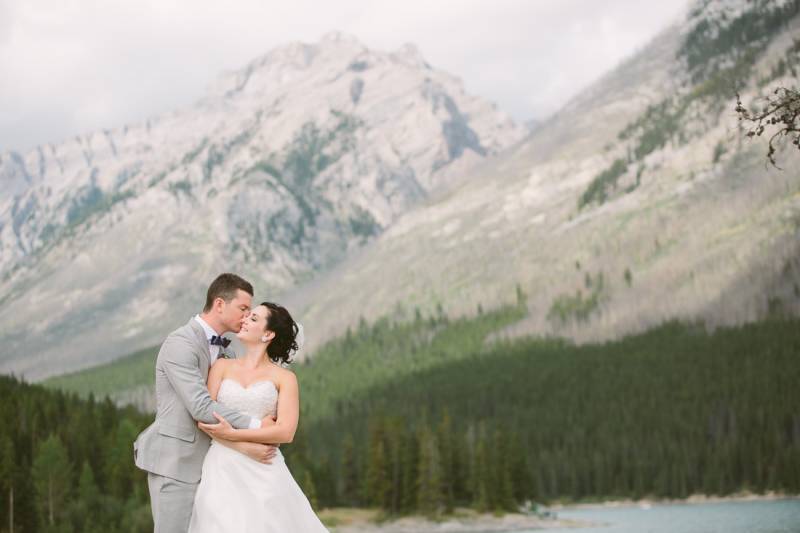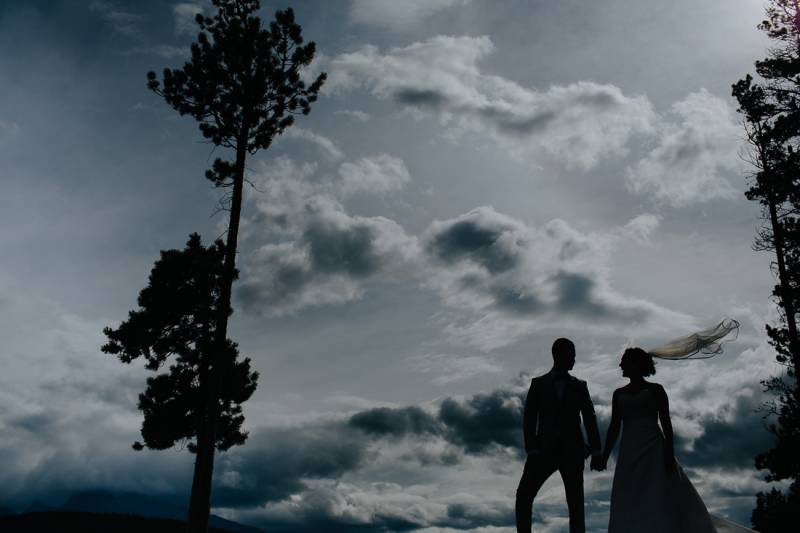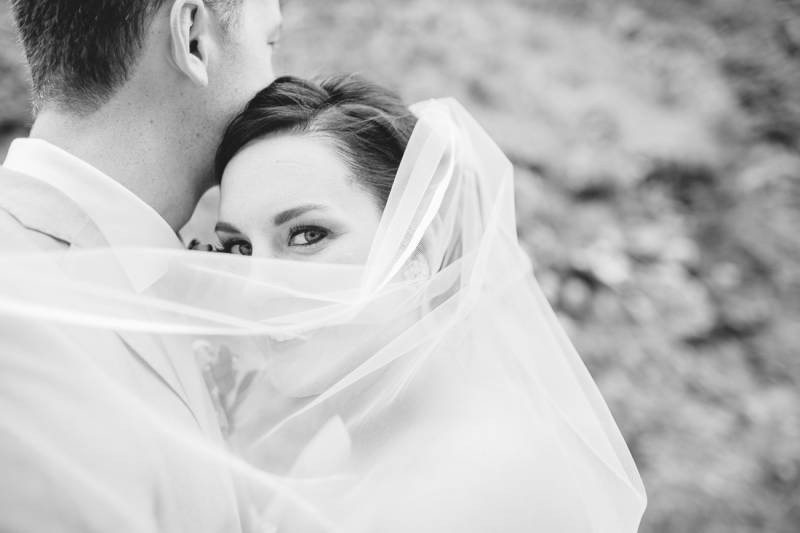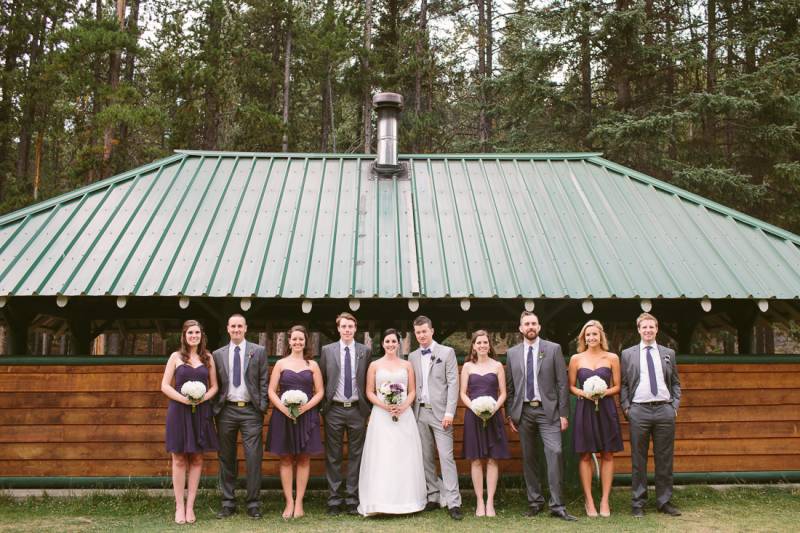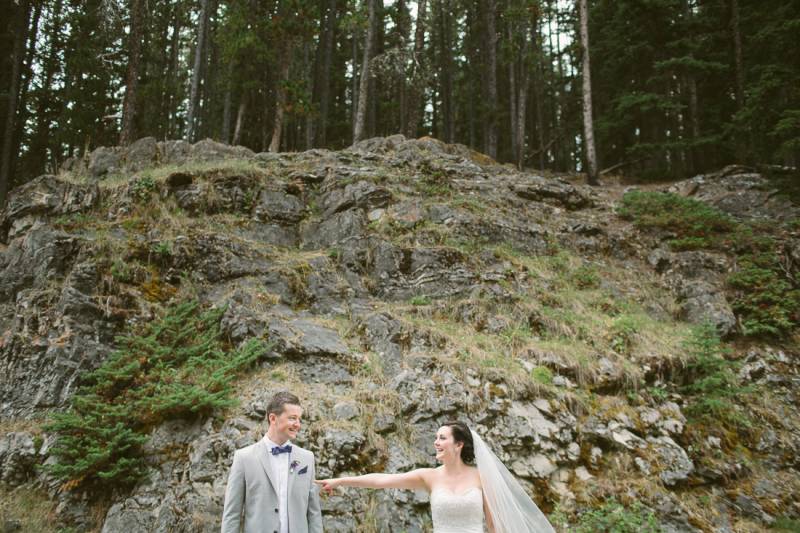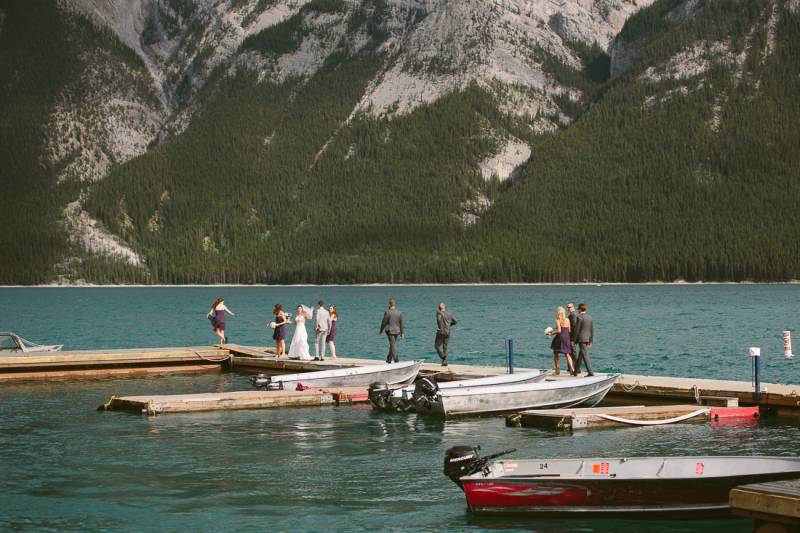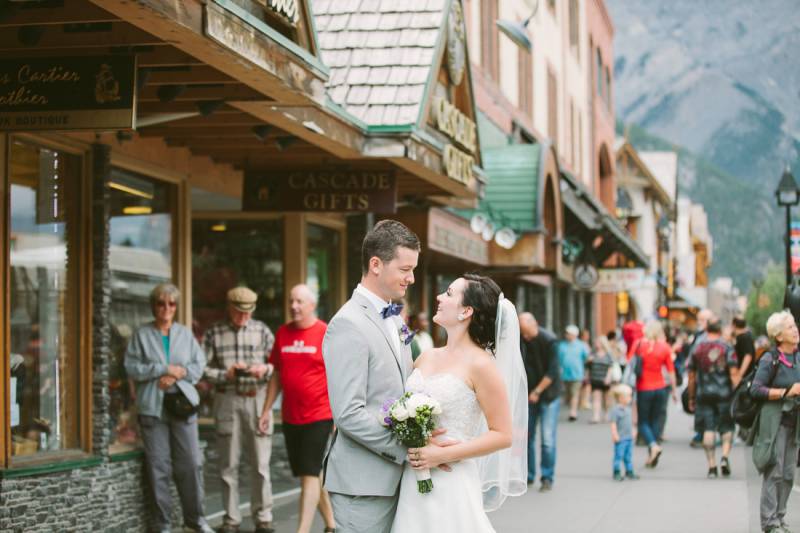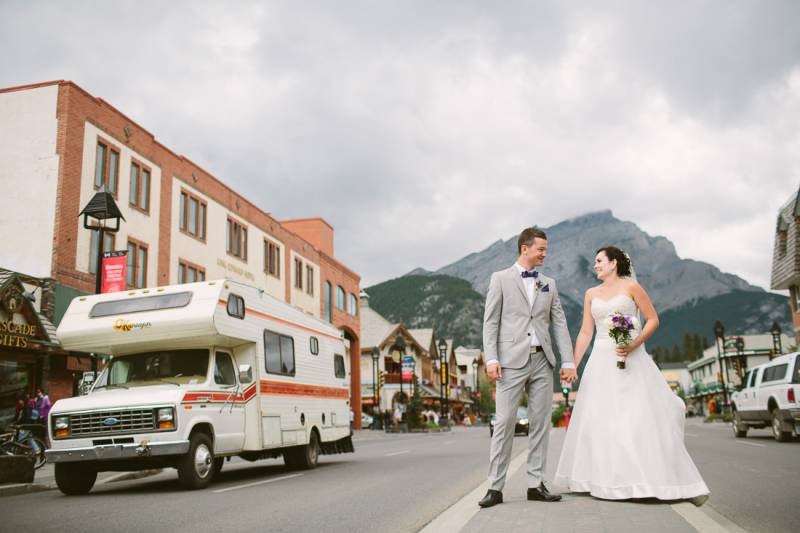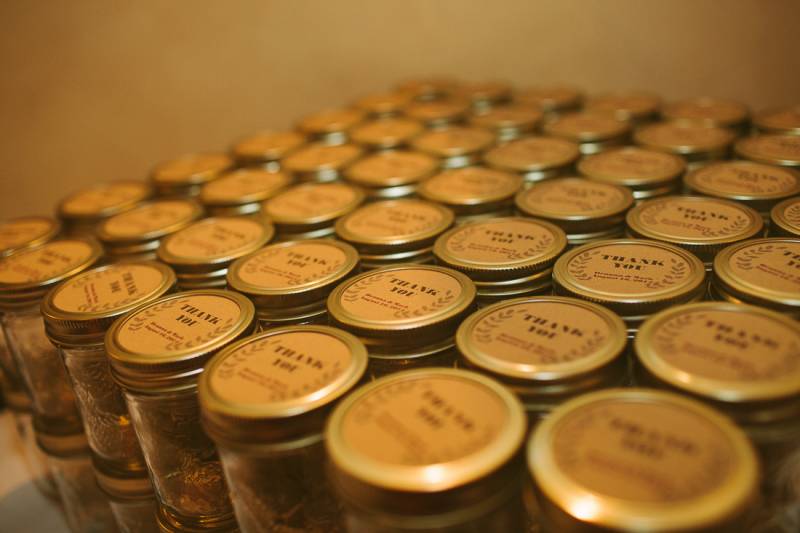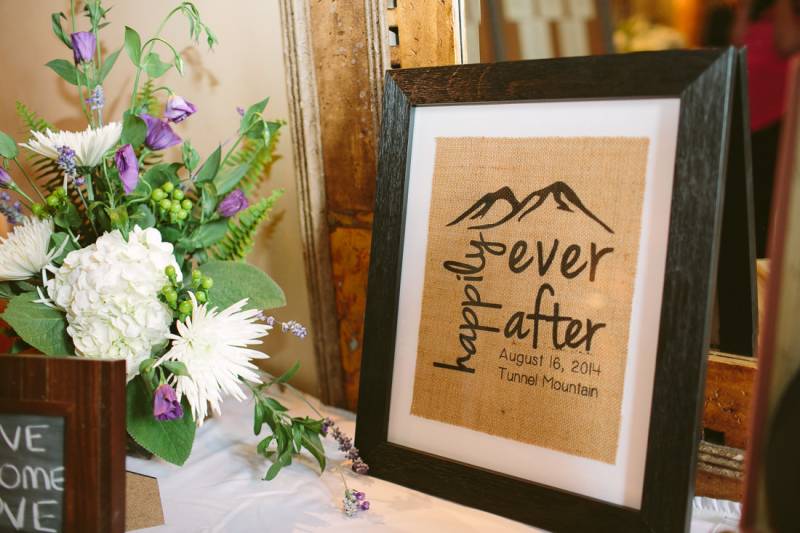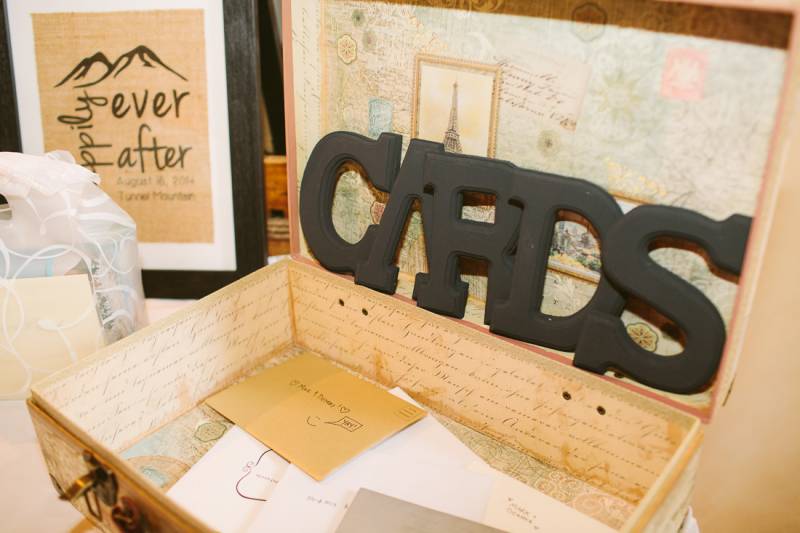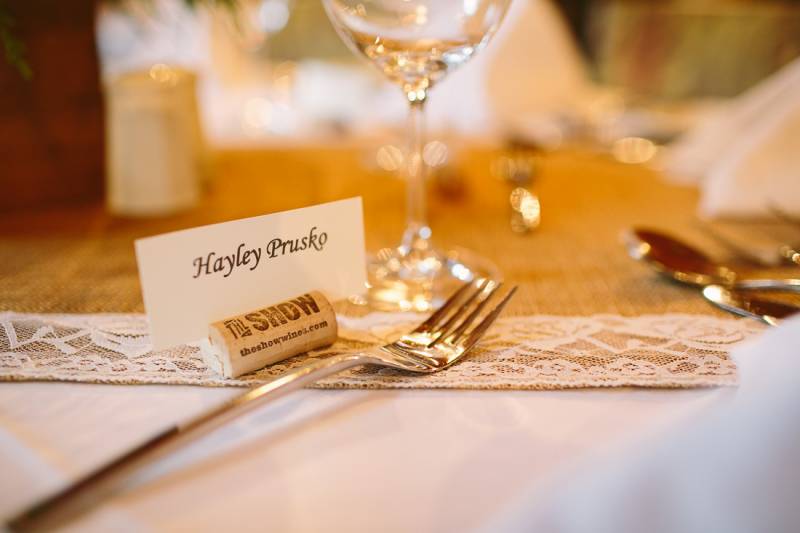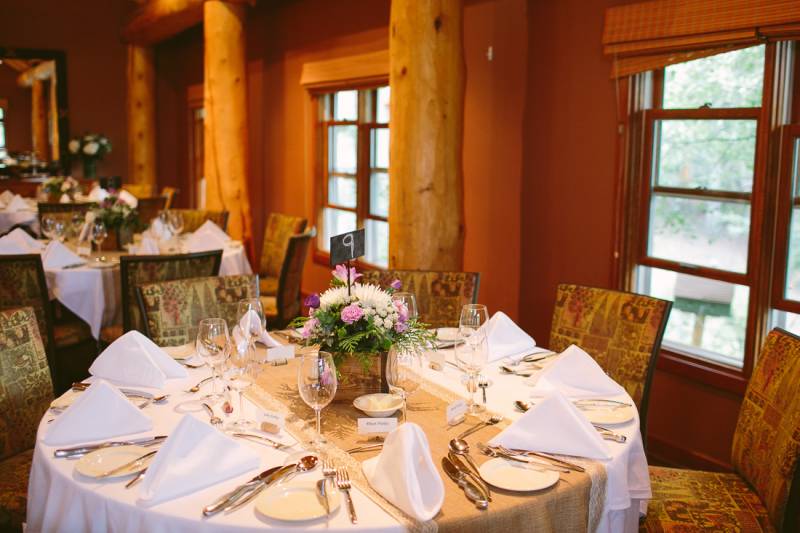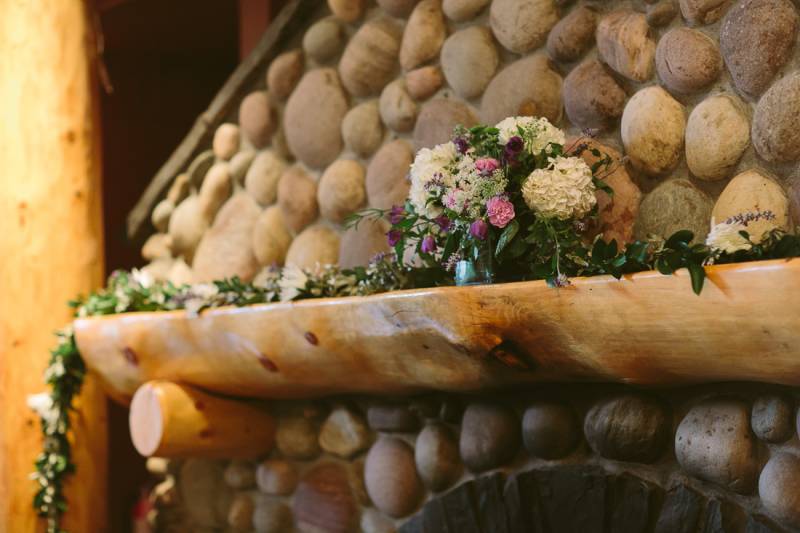 The Wapiti Longhouse at Buffalo Mountain Lodge set the location for a romantic and intimate wedding reception for Deanna and Mark. This Banff wedding venue features a beautiful fieldstone log-burning fireplace and offers a spectacular view of Cascade Mountain. Deanna and Mark added rustic touches of burlap and lace along with beautiful wood-boxes for the centrepieces to compliment the timber framed room and rustic feel of the lodge.