Calgary is full of incredible wedding venues ranging in all different sizes and styles, there really is so much to choose from! But if you're looking for a luxurious Calgary wedding venue that stands out from the norm, you're in luck because today we are showcasing five of our favourite unique Calgary wedding venues. We're not looking at standard locations today, but locations that are gorgeous, unique, and perfect for the stylish bride looking for something fabulous for her Calgary wedding.
We hope these tips help you find the perfect Calgary wedding venue and help you create the extraordinary wedding reception you've been dreaming of!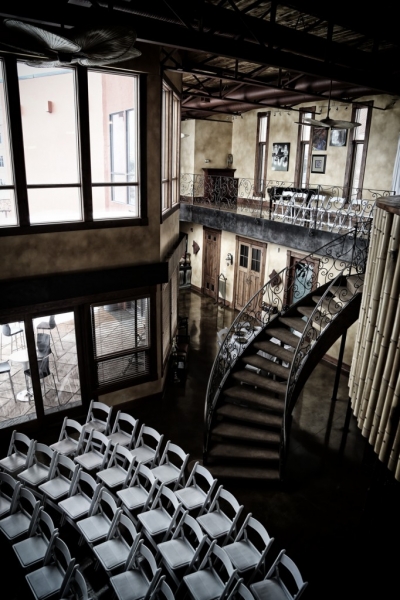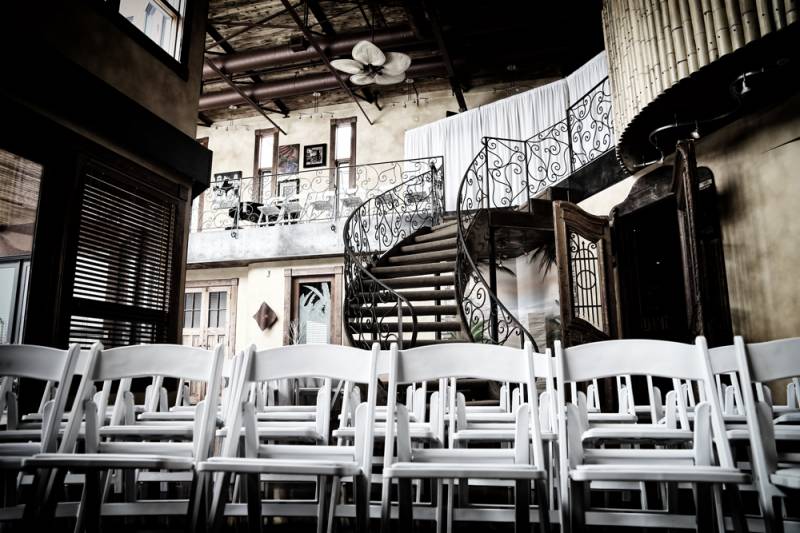 1. Upper Chamber Calgary
Upper Chamber Calgary is a new wedding venue in Calgary that is absolutely gorgeous and full of character. The Upper Chamber was once a private home for a wealthy entrepreneur and has recently been converted into an incredible wedding venue. We are loving the wrought iron and beauty found around every corner of this wedding venue.
The Upper Chamber seats 48 for a seated intimate wedding reception and during the summer 150 guests can be accommodated for a cocktail reception on the patio. If you're looking for something truly unique and luxurious you must check out The Upper Chamber!
EDIT: August 20 to our knowledge this venue is closed.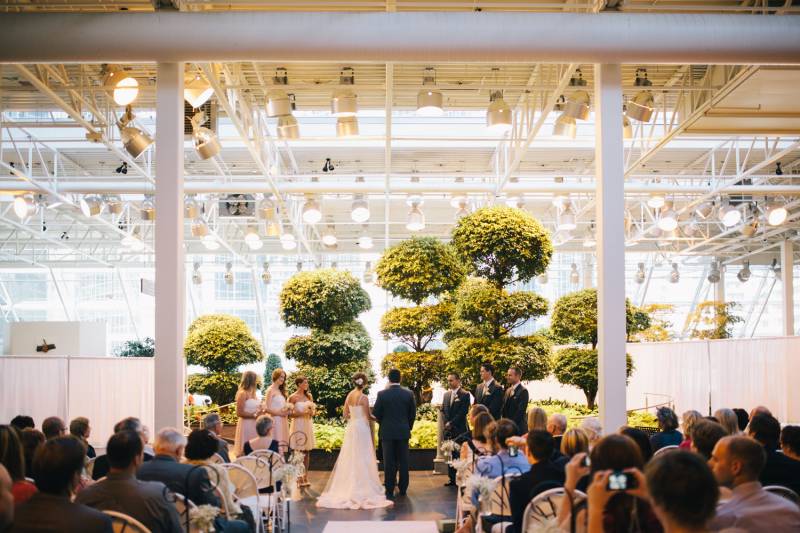 2. Devonian Gardens Calgary
Weddings at the Devonian Gardens in Calgary can look modern and fabulous even on the rainiest or snowiest of days. We love the backdrop the Terrace sets for a gorgeous wedding ceremony and reception. The Terrace can accommodate up to 350 people depending on your seating arrangements.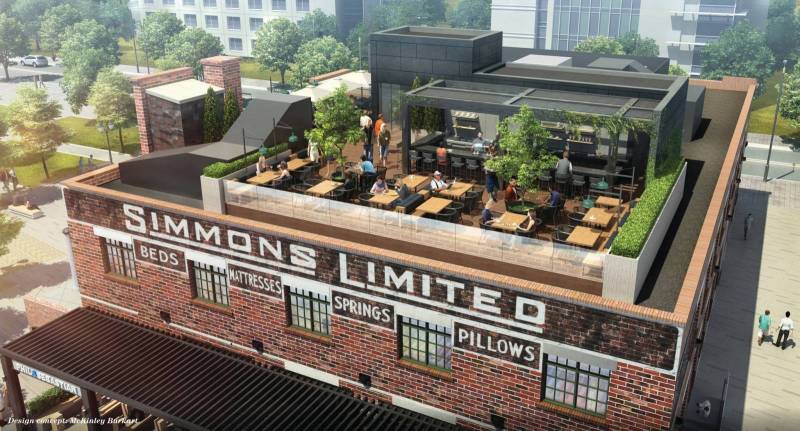 3. Charbar

Trendy and chic, Charbar is another new wedding venue in Calgary (opening in Spring/Summer 2015) offering a completely unique and extraordinary option for your wedding reception. Charbar will be Calgary's first truly urban event space with a rooftop terrace, exposed brick, heritage charm and a modern yet luxurious industrial feel. On top of all of this, Charbar is catered by the award-winning and talented Charcut (their chef has been featured in Chatelaine and throughout Canada) so you know you're in for a treat that extends beyond the look of the venue with a wedding at Charbar.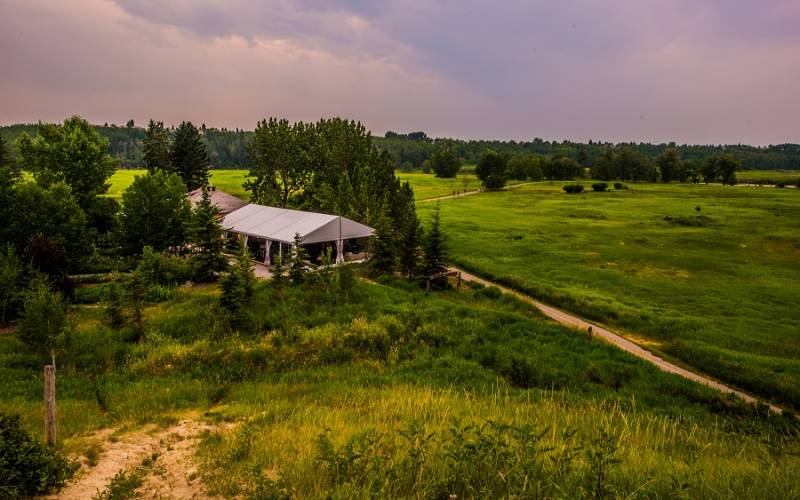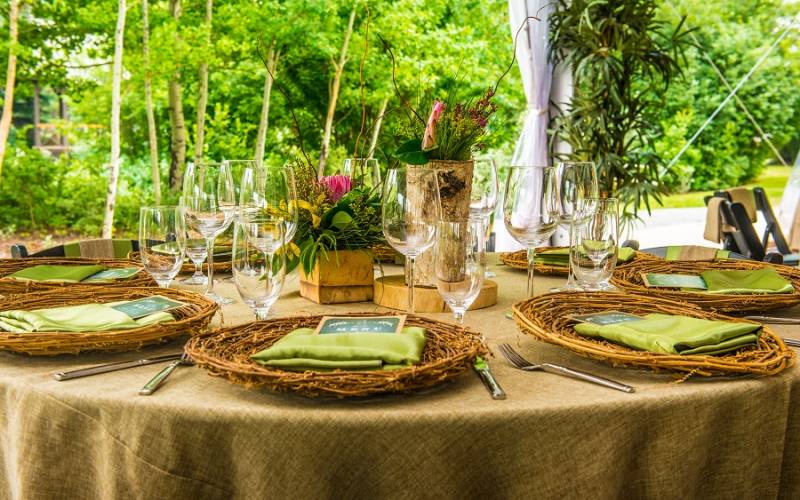 4. Meadow Muse Pavilion
Elegant and beautiful, the Meadow Muse Pavilion is a beautiful Calgary wedding location. Located in the heart of Fish Creek, this gorgeous venue is in Calgary but has you feeling like you've completely left the city as it is surrounded by Artisan Gardens, colourful blooms, beautiful First nations art and incredible views of the surrounding meadows and parks. We love that you have a completely blank slate to create whatever style and look you want for your wedding at Meadow Muse Pavillion.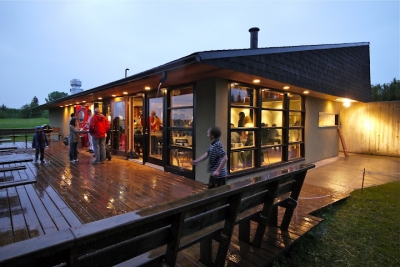 5. Glenmore Sailing Club
The Glenmore Sailing Club is a gorgeous Calgary wedding venue with an incredible large deck that overlooks the sunsets on Glenmore Reservoir. The main banquet area seats 60 comfortably and up to 100 for tapas or appetizers. We love the gorgeous windows and design of this wedding venue, but our favourite part is the 360 degree wood burning fireplace that really makes this Calgary wedding venue unique.