Dena and Shane met through friends and over time they grew closer and closer together, become the best of friends and eventually falling in love with each other. There is no story of love at first sight, but there is a story of deep, unfolding and beautiful love (seriously....that really is the most romantic thing around) and all of it led to an intimate Banff elopement that I am excited to share today.
As their love grew deeper, Shane was ready to ask Dena to marry him and took advantage of a bit of technology to make it exciting. Dena had just returned from a conference in Calgary and he was getting ready to leave for four days to attend the Footbal Provincial Tier 1 Finals but before he left he gave Dena a QR code. She had no idea what the QR code was for, so she uploaded the app and scanned the code. To her surprise the code revealed a trail of videos and a scavenger hunt leading through their home to meaningful places or items they share. The eleventh code was the proposal!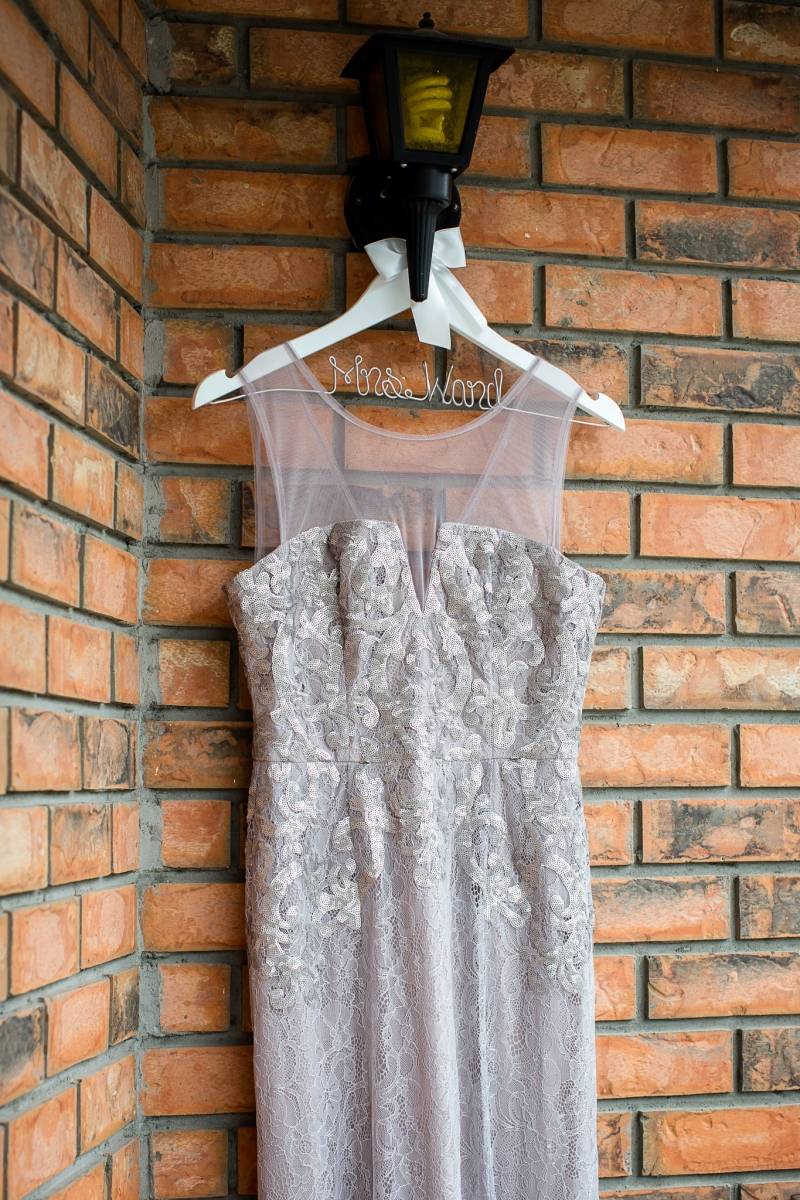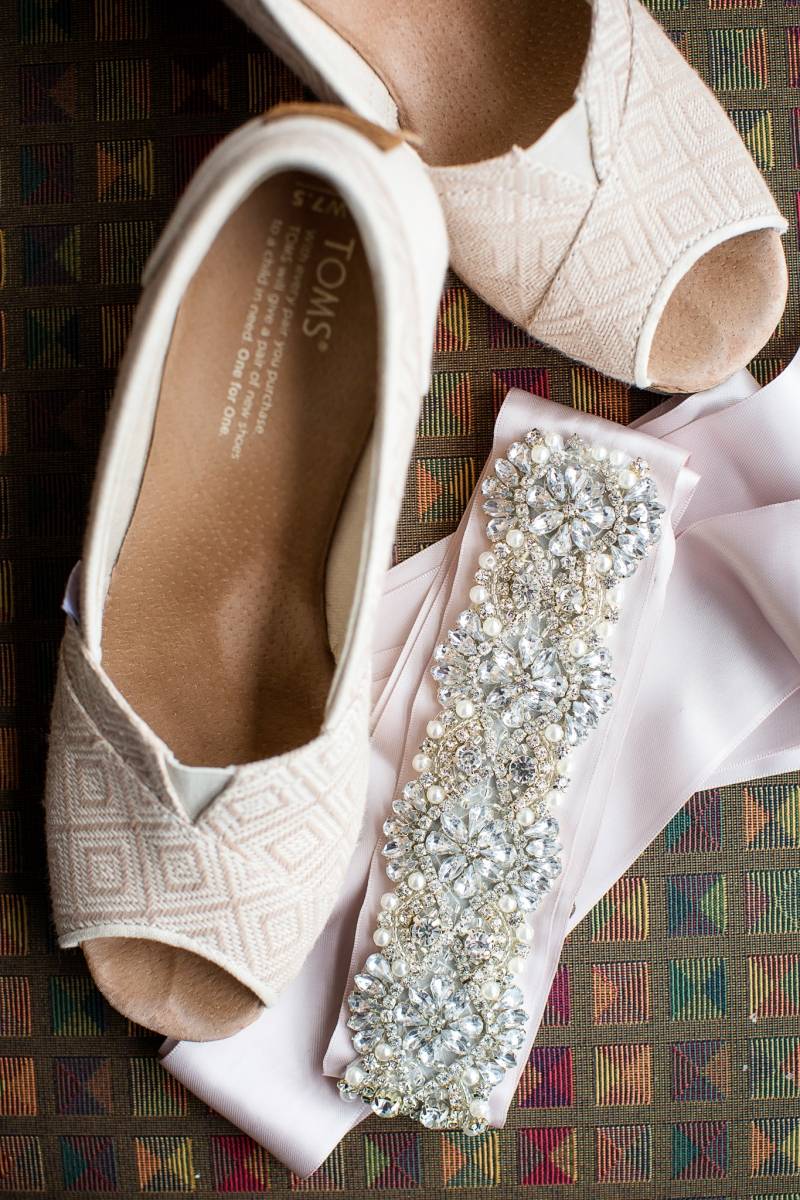 Dena and Shane decided they wanted to forego the big, elaborate wedding and wanted something intimate, personal and simple and so they decided on an elopement in the Rocky mountains. They held the wedding ceremony at Norquay's beautiful lookout point, overlooking the town of Banff and completely surrounded by the rugged beauty of the Rocky mountains. They invited 10 of their closest and dearest family members who travelled from Houston, NYC, Kuwait, and Hay River, NWT to be with them.
They brought on the talented Banff wedding photographer, Kim Payant Photographer to capture their elopement and all of the emotions and memories of the day (and a thank-you to her second shooter Angela Moberg).

You can view the full Banff elopement gallery here.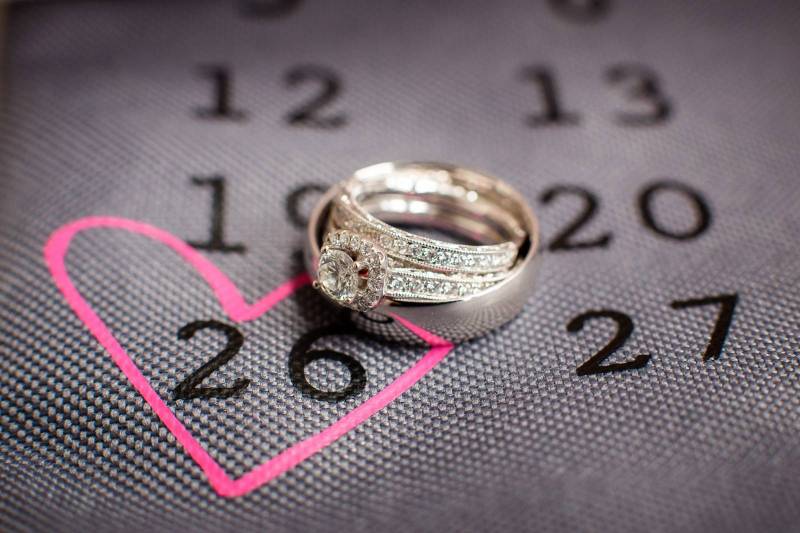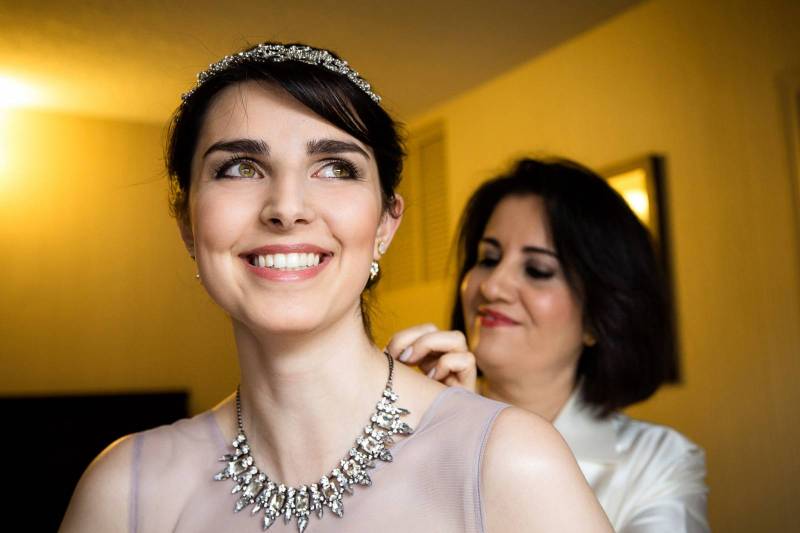 One of Dena's (and my) favourite details of her gorgeous Banff elopement was her wedding gown. It wasn't a traditional gown (in fact, it wasn't even bought at a wedding gown boutique) but a beautiful BCBG gown (bought by her Aunt and cousin) at Saks Fifth Avenue in Texas. She accented it with loads of sparkle from her belt to her headpiece, creating a stunning look. Dena also brought on a Banff wedding hair and makeup team, The Pretty Haus to help create a flawless look for the day.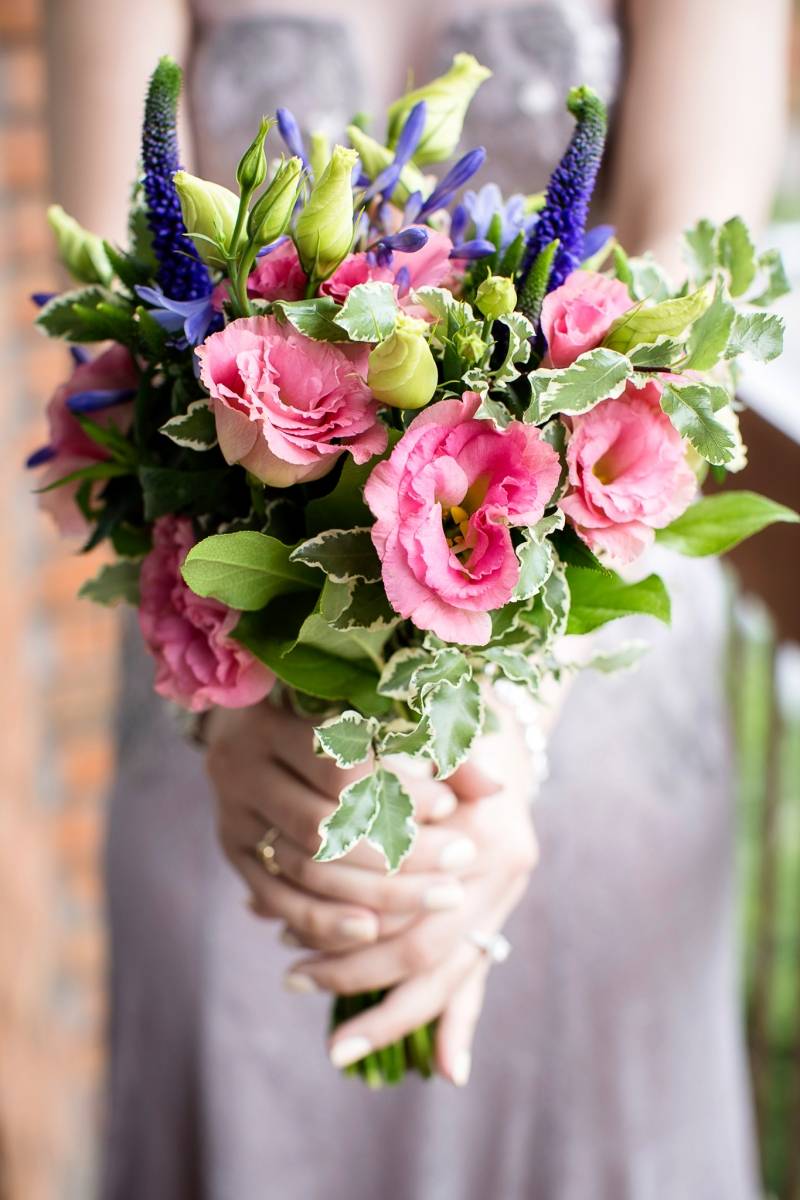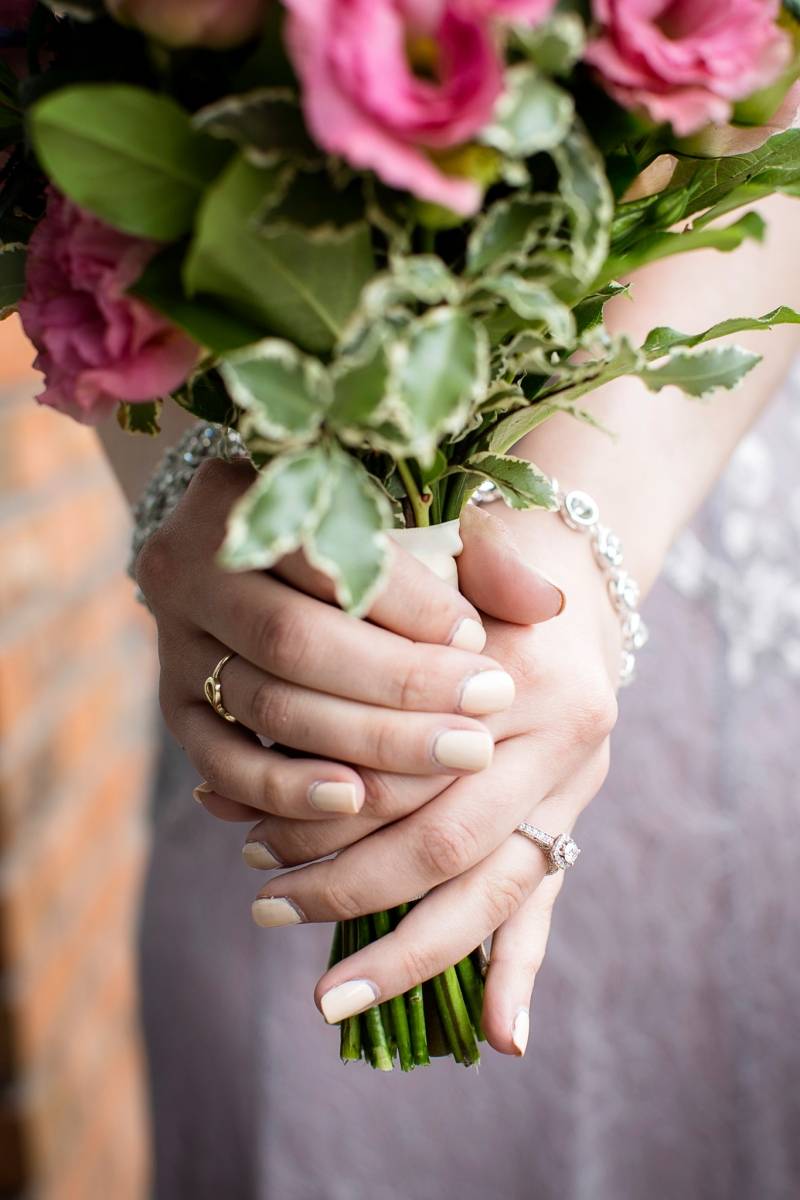 Dena had Elements Floral Design create a stunning and organic bouquet that was loose and inspired by the beautiful wildflowers of the mountains.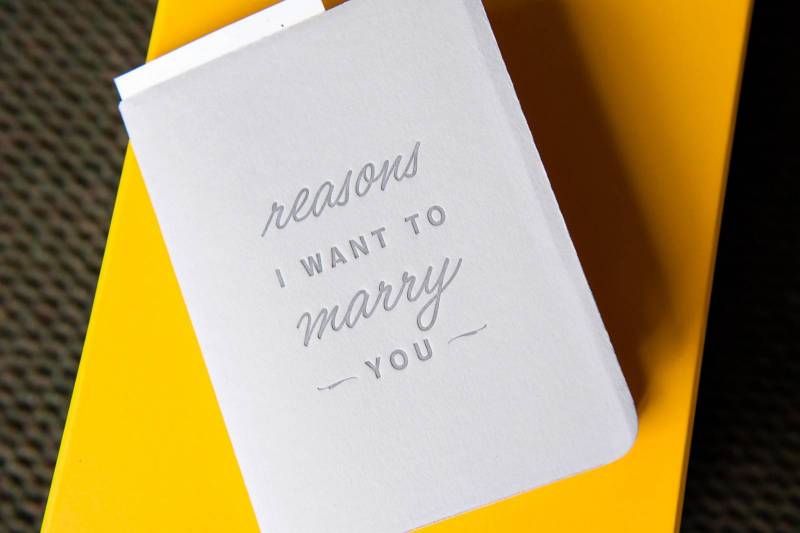 Banff wedding photographer, Kim Payant, captured the beautiful emotions of their first look in the kind of photos that you feel a special connection with (even if you don't know Shane and Dena). She also captured the emotions of their personal vows which were incredibly sincere and heartfelt (and left everyone a little bit teared up).

And isn't this spot at Norquay a gorgeous location for an elopement!? We drive by this place all the time and I've always loved the beauty and spectacular views, seeing it as a Banff elopement location is absolutely beautiful.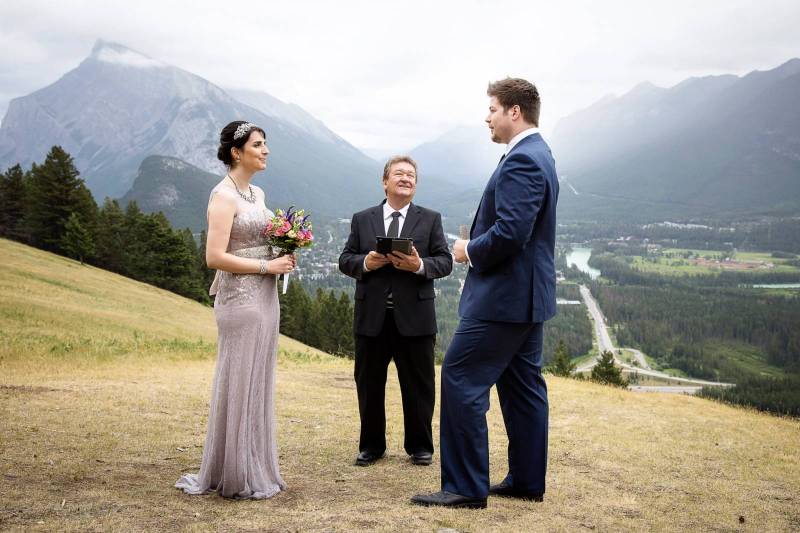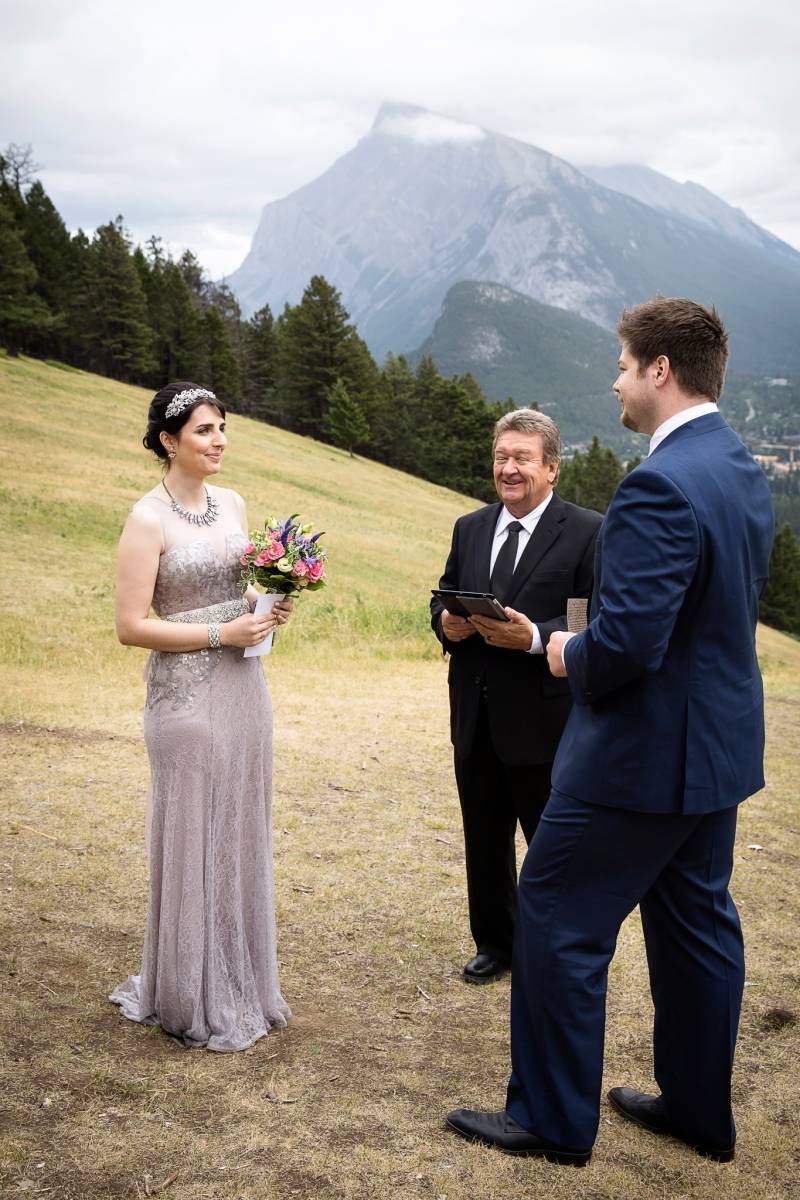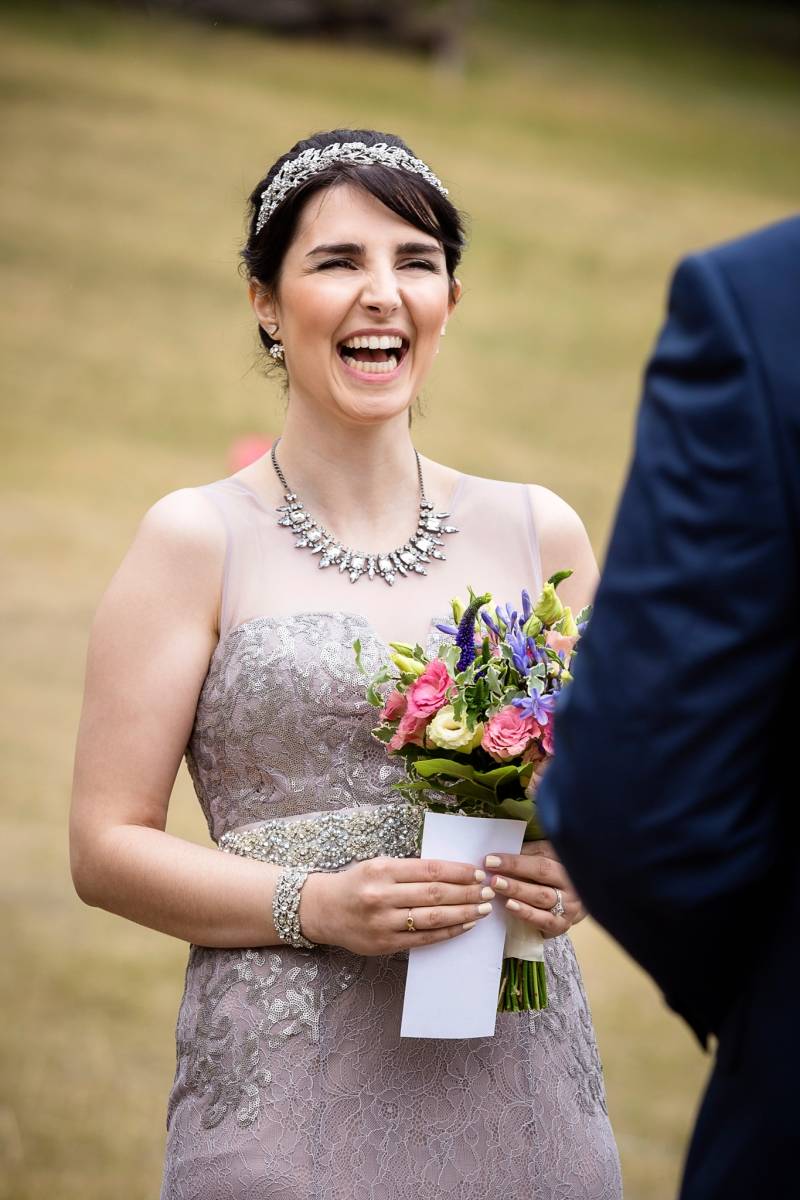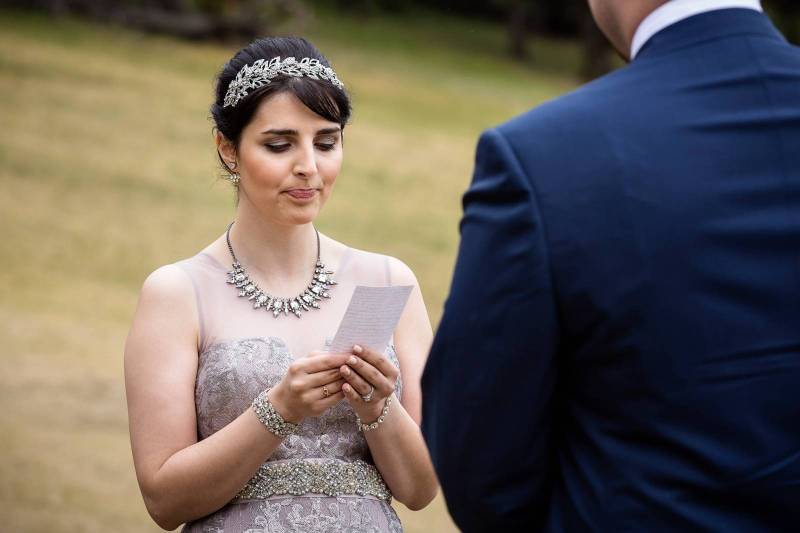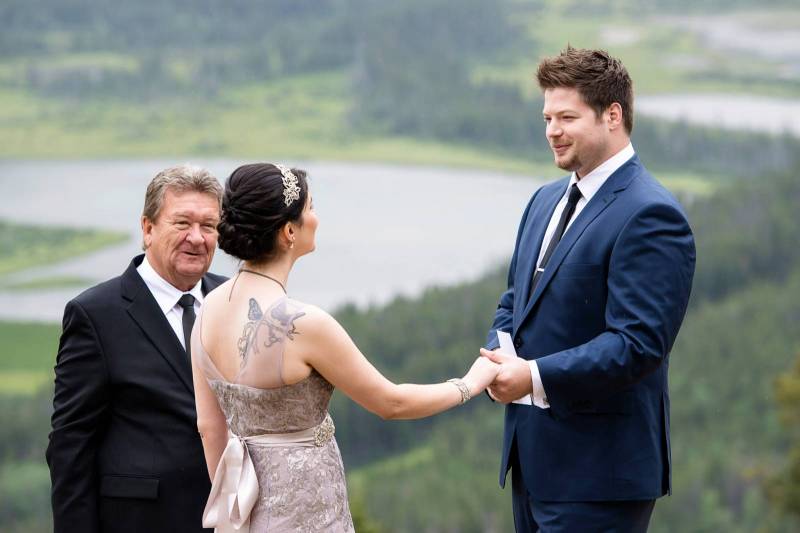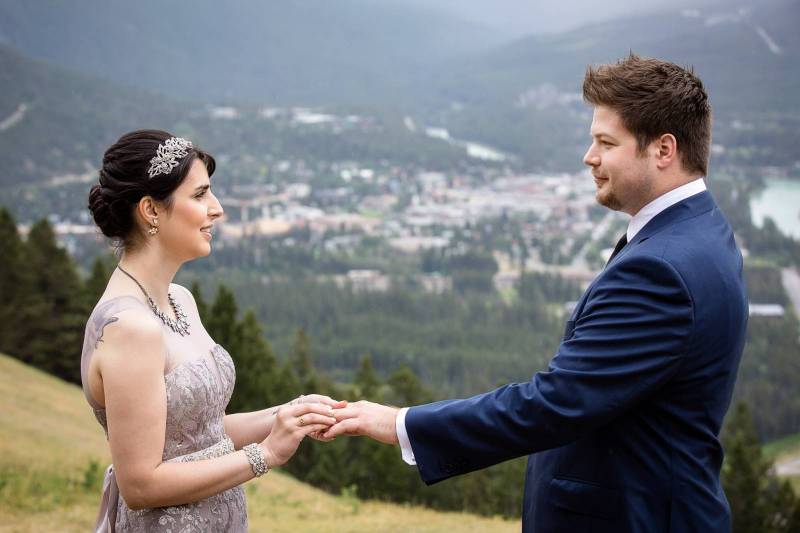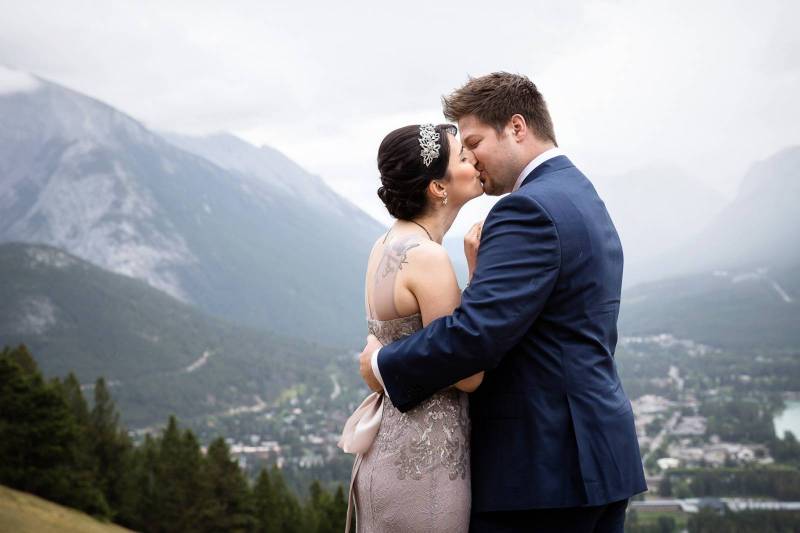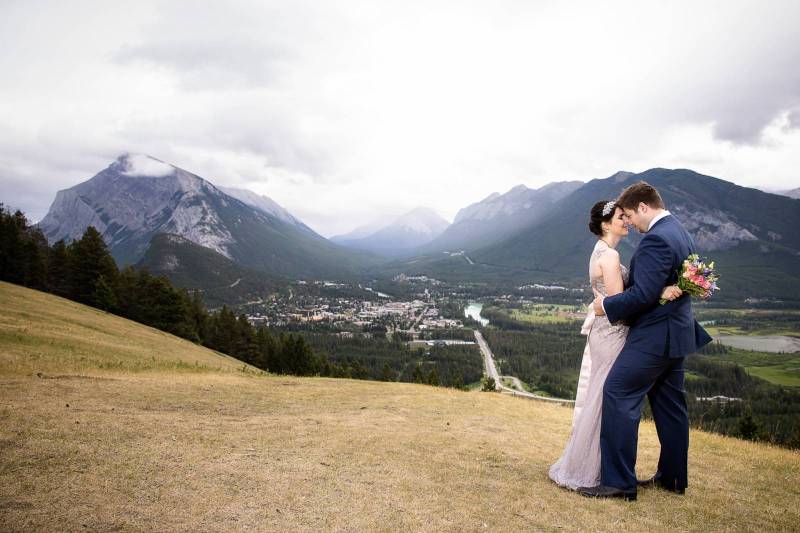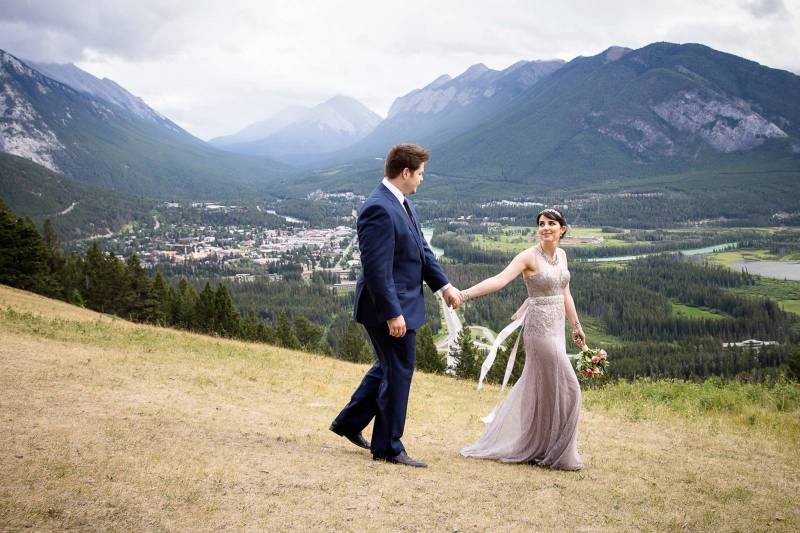 Dena and Shane took time to capture beautiful portraits of the two of them, taking in the gorgeous scenery and breathtaking backdrops of the mountains before heading to an intimate dinner at Maple Leaf Grill in Banff to celebrate.