We love working with incredible local vendors, after all, it's their talent and hardwork that really turns your wedding dreams into reality. We caught up with Beth, the talented photographer behind ENV Photography based in Edmonton. She has passion for the mountains, weddings and a great sense of humour...and we know you're going to love her! Today we are thrilled to share some insight into her talent and life and hope you read on to get a taste of the person behind the camera along with her amazing photos. If you're looking for a wedding photographer for your mountain wedding you will want to check-out ENV Photography!
How did you become a wedding photographer? Tell us a bit about you and your history behind the camera.

It happened by accident! I have a friend who was a wedding photographer and I went along with her to a couple weddings as a second shooter and just loved it! It didn't take long and I decided to start my own business as a wedding photographer. 8 years later, here I am!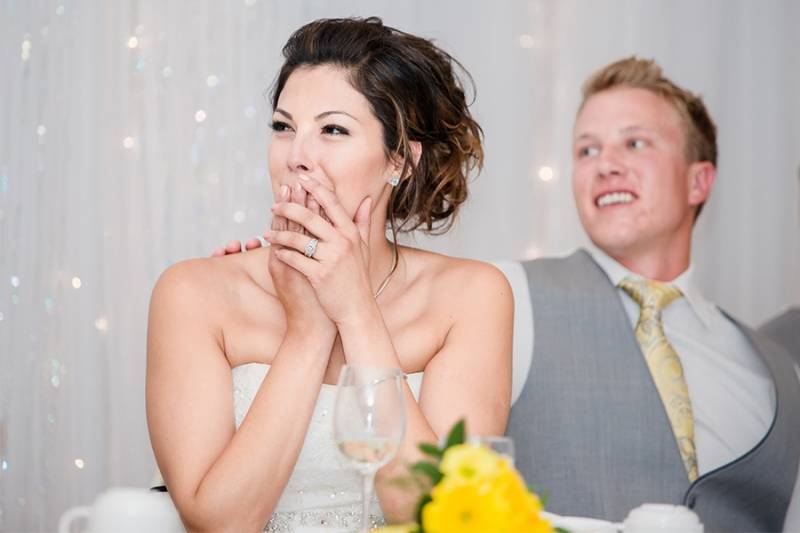 If there's one thing you would want us to know about you, what is it?
I have a pretty weird sense of humour. I'm pretty dark as a person, the total opposite of my photo style!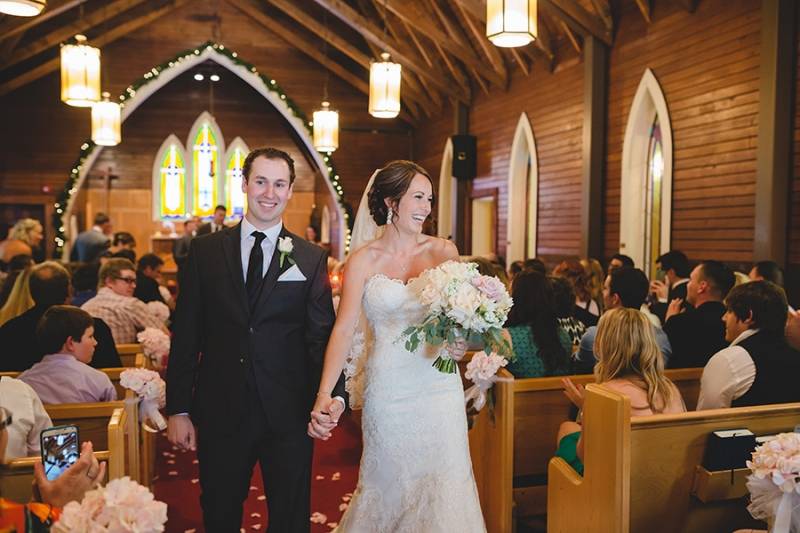 How would you describe your style?

I'd like to think my photos are happy, a little carefree and kinda romantic. Overall, my photography is a pretty natural style. I don't get crazy with lighting or poses. I want things to look pretty, but not magazine modelesque, and I want people to feel comfortable on their wedding day.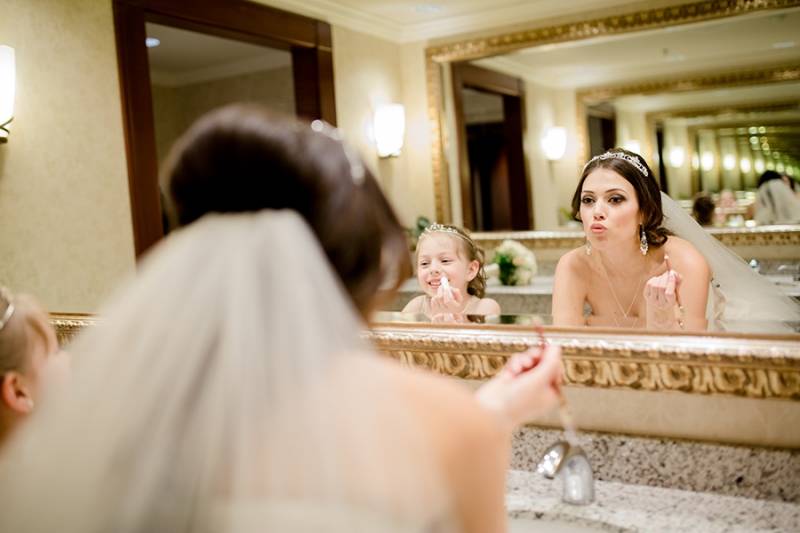 What is your favourite part of a wedding day?
It's impossible to choosen just one! I enjoy the vows, I love the parts during formals where everyone is laughing and having fun, and I love the first dances (especially the father/daughter dance... it usually makes me cry).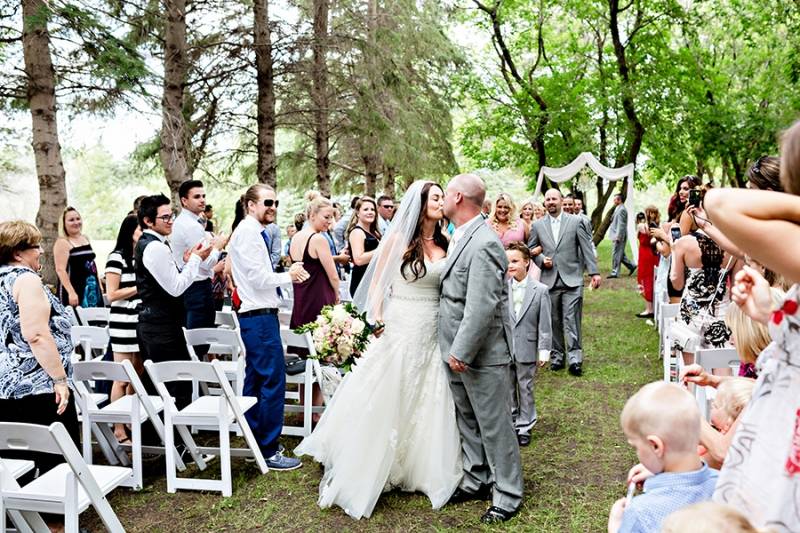 Can you share with us your favourite all time image and why?
My favourite is from a wedding in Newfoundland where the couple is hiking across a river, adventuring together. It says a lot about their future together!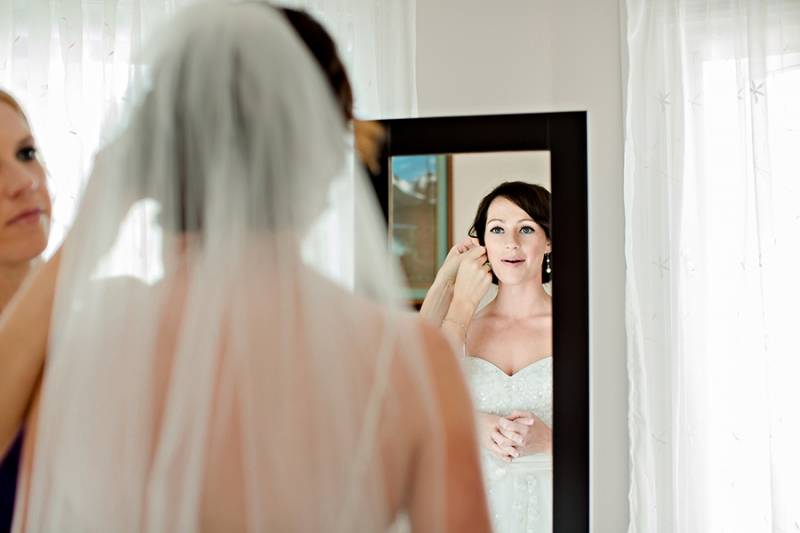 What are your best tips for brides and grooms about wedding photos?

Be prepared for anything and don't worry if you get a little dirty. Trust that your photographer is doing their best to make you look great, even if some of the posing doesn't feel natural.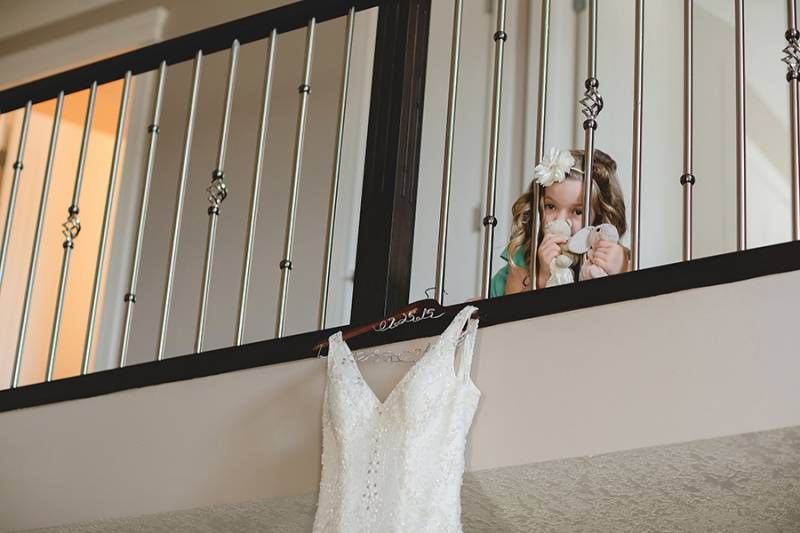 Engagement session - yay or nay?

Definitely yes. It gets all the awkward out before the wedding so that you can trust the posing, the interaction, etc. and it lets you have great pictures where you aren't holding the camera yourself! ;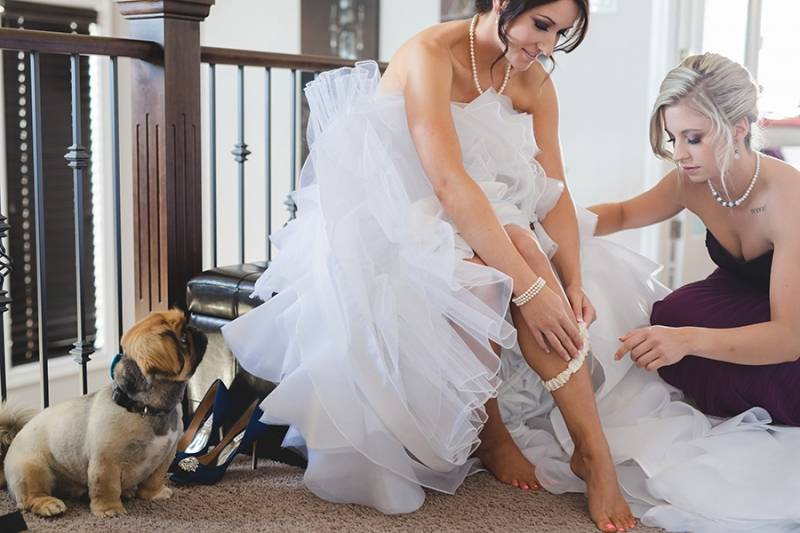 What is your favourite thing about weddings in the Rocky mountains and Edmonton weddings?

I love weddings in the Rockies, you can't beat the scenery and the weather keeps you on your toes!
If you could travel anywhere in the world right now where would you go?

I really want to go to Denmark and we are currently planning a trip there in the spring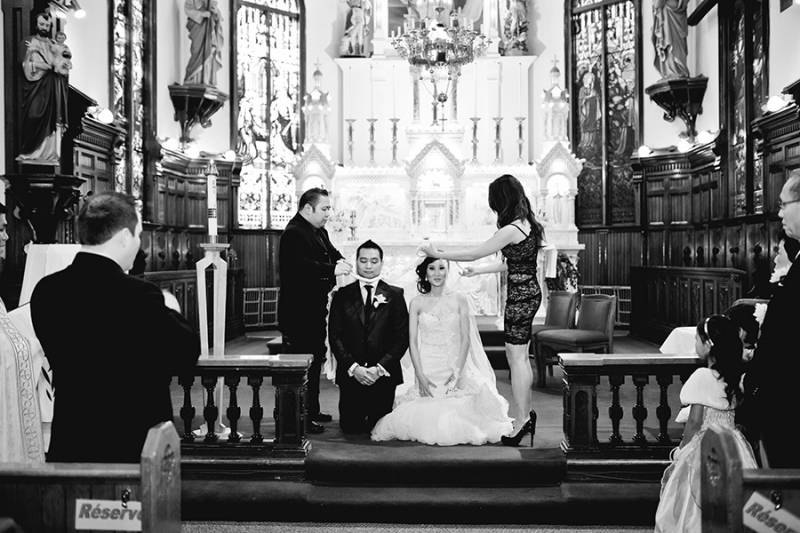 What is one thing you cannot live without? And any other funny or quirky things we should know about you?

Well, I have a somewhat crazy love of animals... if you've got paws and fur, we'll be best friends. I currently have 6 cats that I love dearly and I'm always covered in fur no matter how often I lint roll. I can't imagine a home with out furbabies :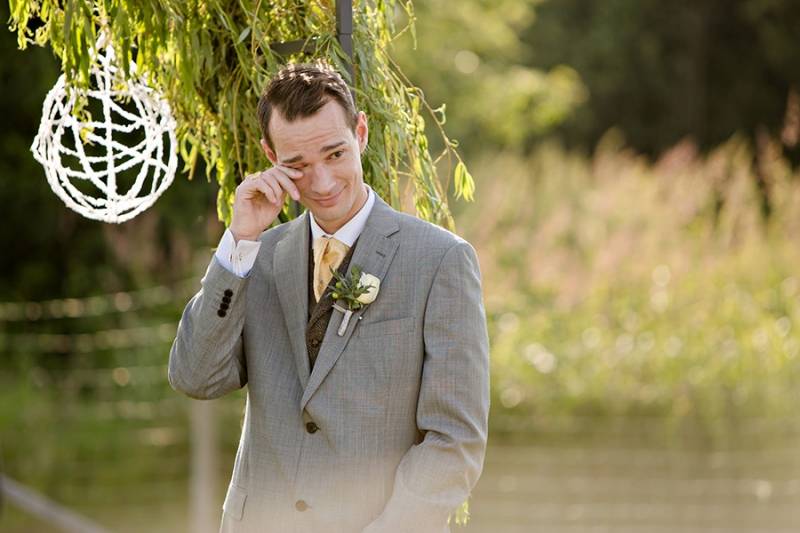 As one of our Preferred Mountain Vendors, ENV Photography is a wedding photographer we love working with and know you will feel an instant connection with her amazing photos and fabulous personality!

You can check out more information about ENV Photography on her website and in our Banff wedding photography section. And for a real wedding, check out this gorgeos Fairytale Wedding at the Fairmont Chateau Lake Louise to see her incredible photos and skills in action.