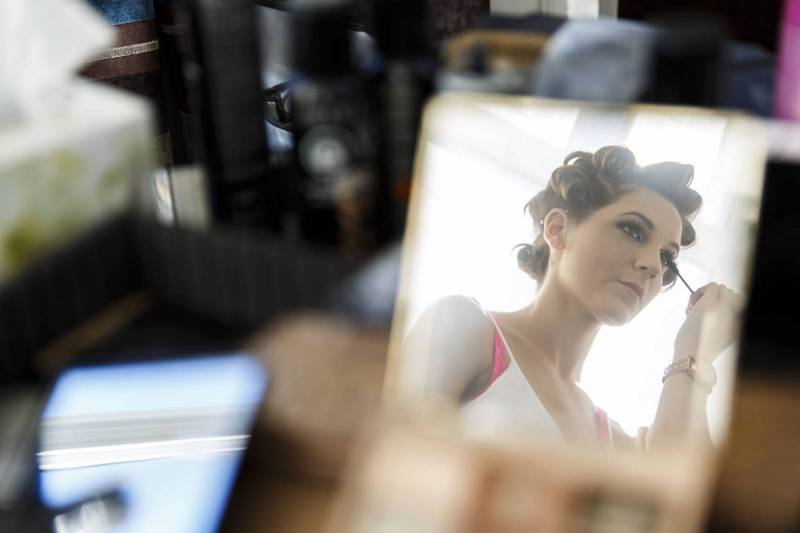 Neither Melissa or Nick like country music, but one fateful night they were each dragged to the same country bar by friends, and somehow country music pulled these two together and they never looked back. In fact, meeting at the bar that night is what brings us to their beautiful, vintage inspired Banff wedding today. All photos are by the talented Shandro Photo.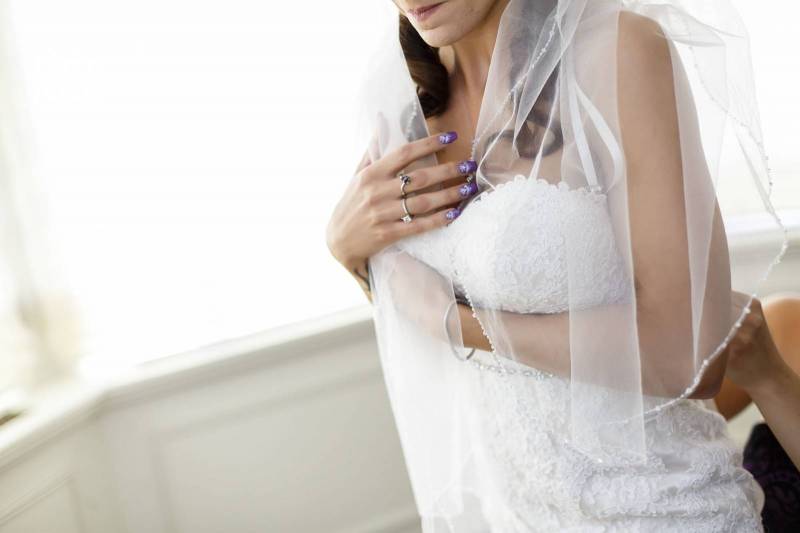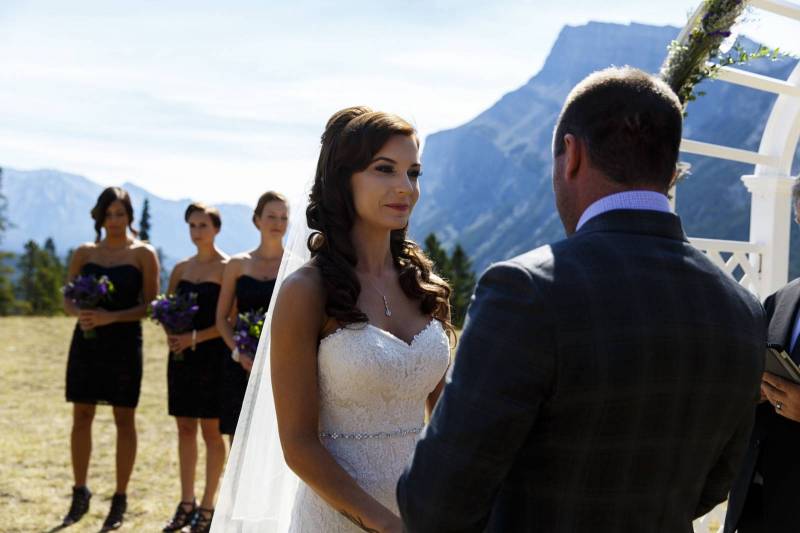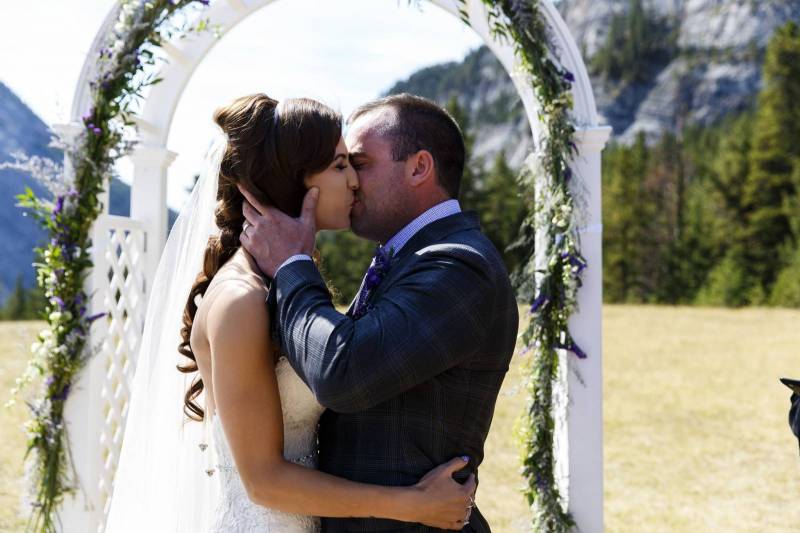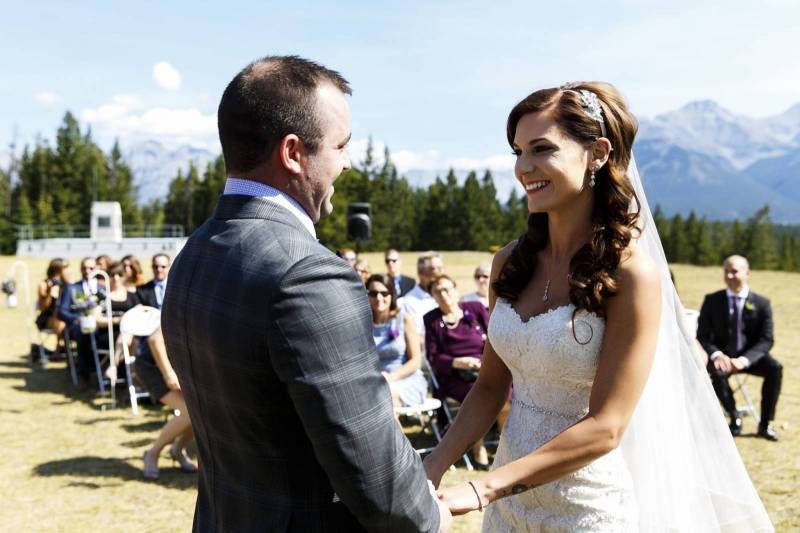 The Banff wedding ceremony was held at the beautiful meadows of Tunnel Mountain Reservoir. Overlooking the breathtaking peaks, Melissa and Nick spoke words of love and commitment to each other, while their closest friends and family overlooked and took in the monumental occasion in their relationship.
Shandro Photo was their throughout the entire day, from the getting ready moments to the party at the reception, capturing all of the emotion, laughs and heartfelt moments. The photos from Melissa and Nick's wedding are absolutely stunning, dramatic and emotional - and we could hardly choose which ones to share today. In fact, the couple have been friends with the Shandros for several years and didn't even bother shopping around for their photographer, knowing that they would do an amazing job photographing their wedding. Melissa is also a photographer and during the summers helps second shoot for the Shandros.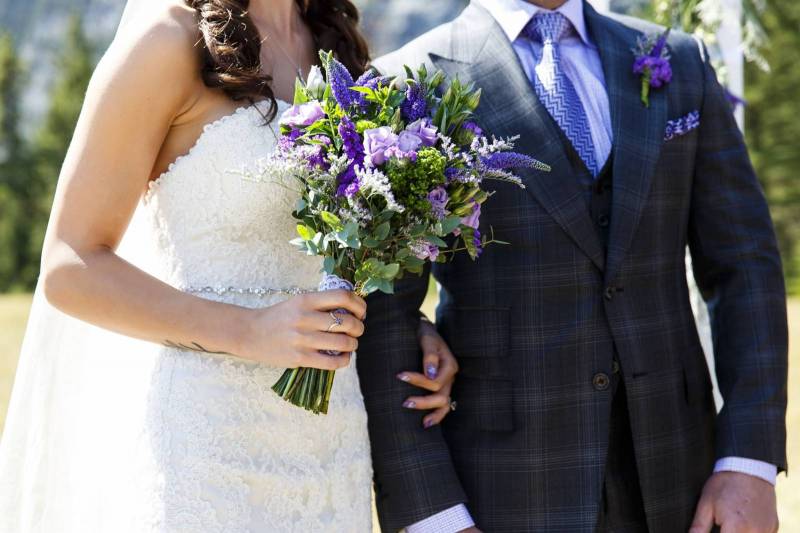 The wildflower inspired purple bouquet and boutonnieres were created by talented Canmore florist Vicki at Elements Floral who helped create Melissa's vision perfectly and answer all of her last minute questions.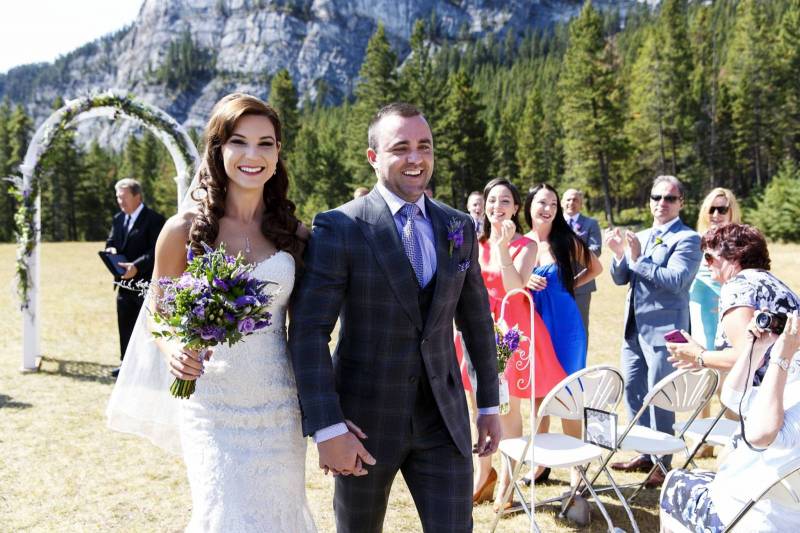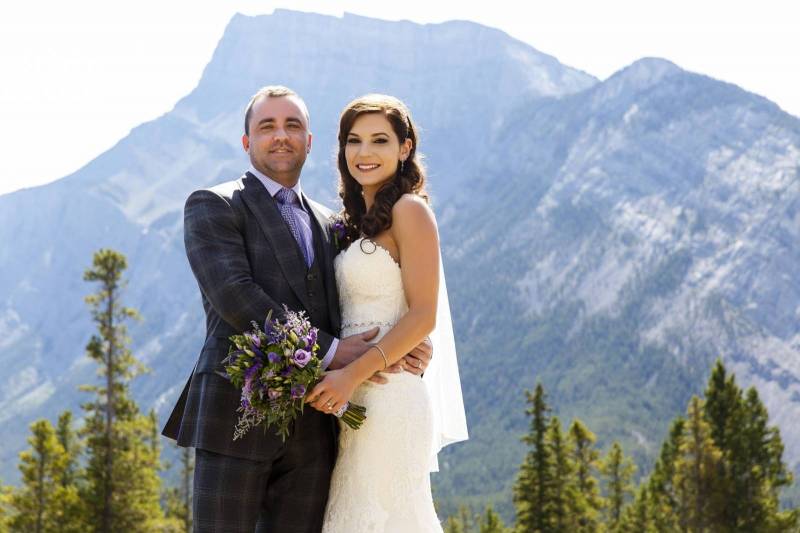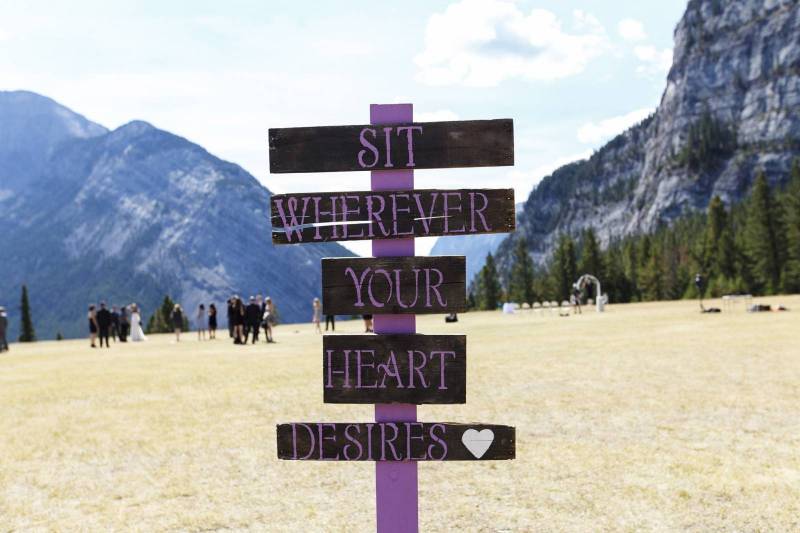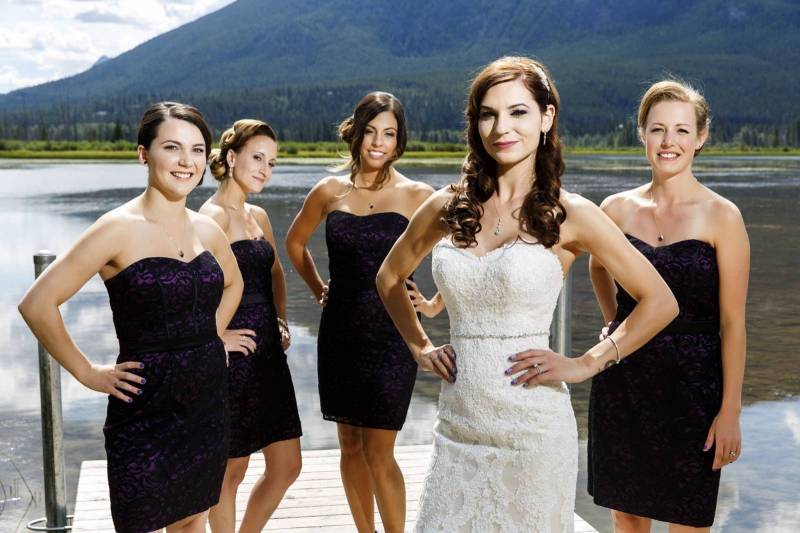 Both Melissa and Nick have a love for fashion and fabulous style. Melissa had tried on over 40 dresses before finding the perfect one with the very specific lace pattern she was looking for and it looked absolutely stunning and worked perfectly with the vintage theme of their wedding. Nick had a custom made Tom Ford suit. He picked out the colours, pattern, material, and style without any input from Melissa, in fact, she didn't see his suit (and he didn't see her dress) until the wedding day. No outfit is complete without great shoes, Melissa wore gold Jimmy Choo's and Nick wore dark brown Tom Ford, double cross monk strap.
Of course getting ready for a wedding takes a team, and Melissa brought on two talented Canmore artists to help with her look. Talented Canmore wedding makeup artist The Pretty Haus, helped create the perfect makeup that lasted for photos, tears and all through the ceremony. Canmore wedding hairstylist Mountain Beauties created Melissa's gorgeous vintage inspired hair and even did an incredible second updo for the reception.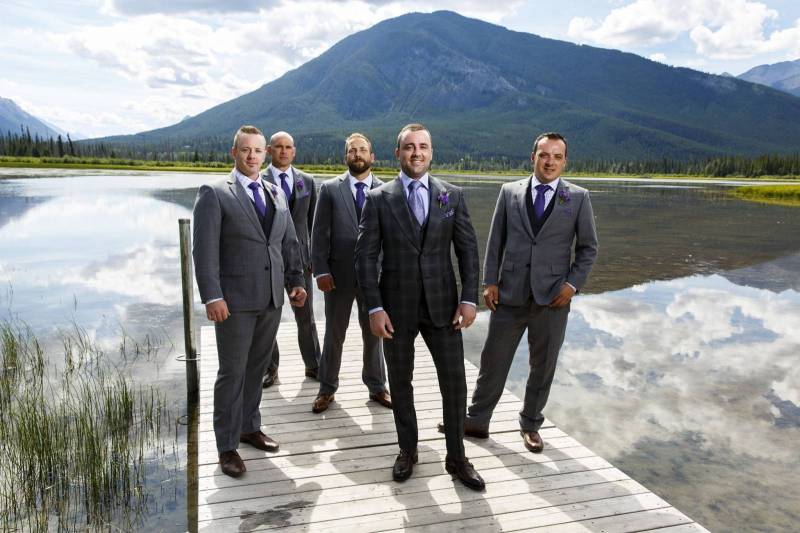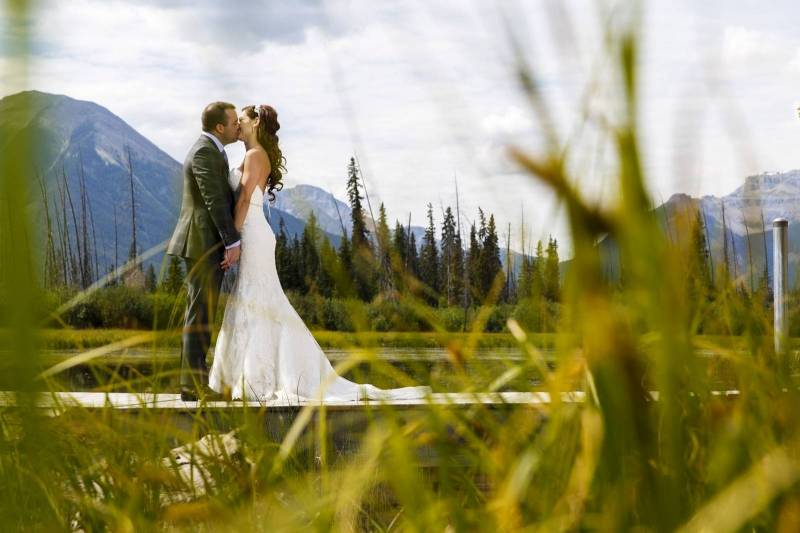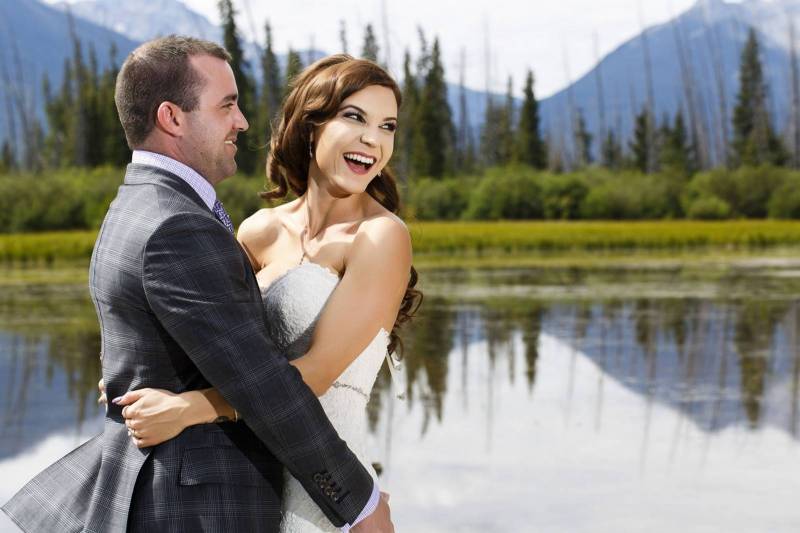 Portraits were takent at Banff's Vermillion Lakes and throughout the town of Banff itself.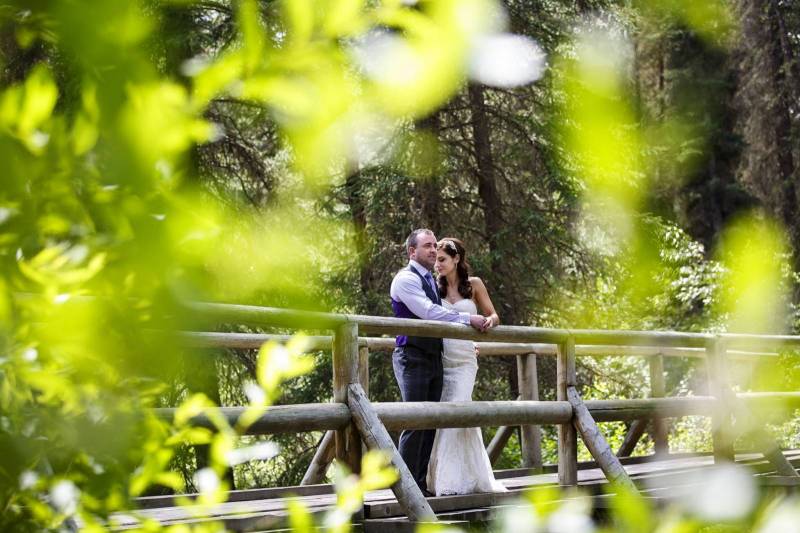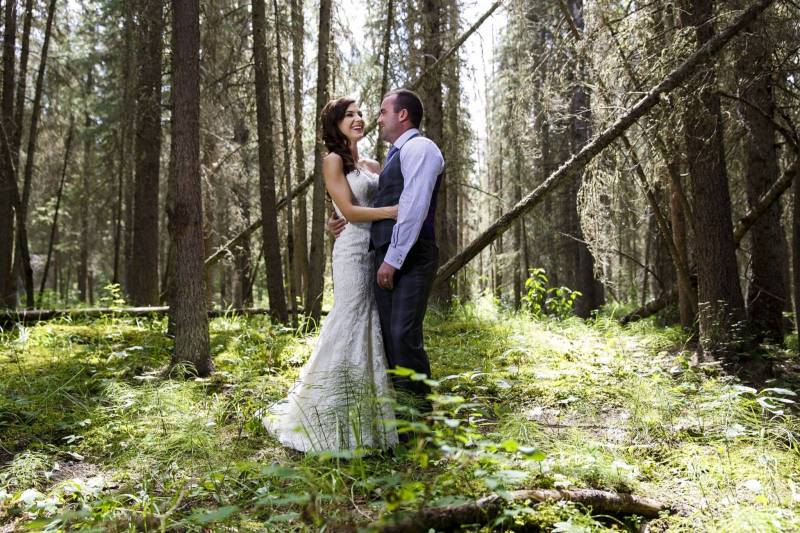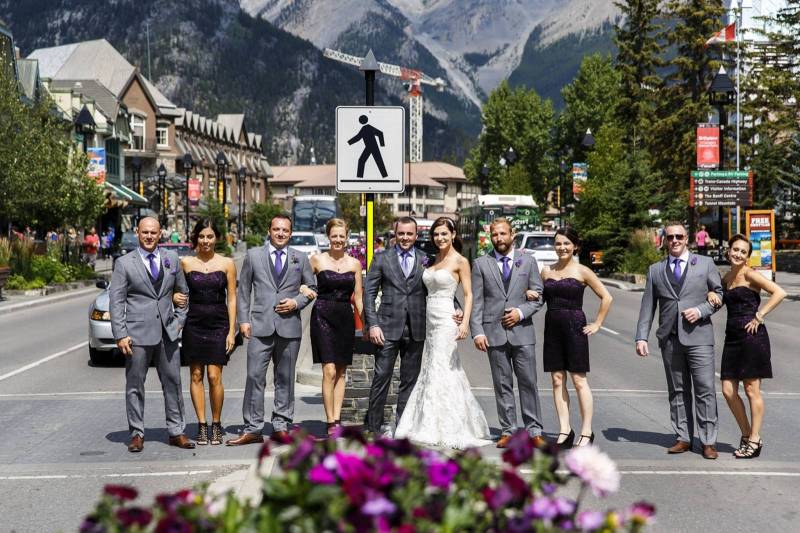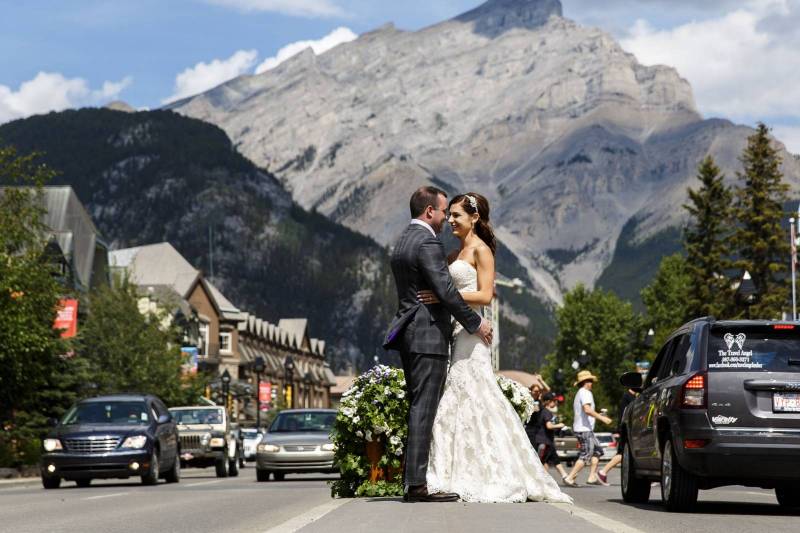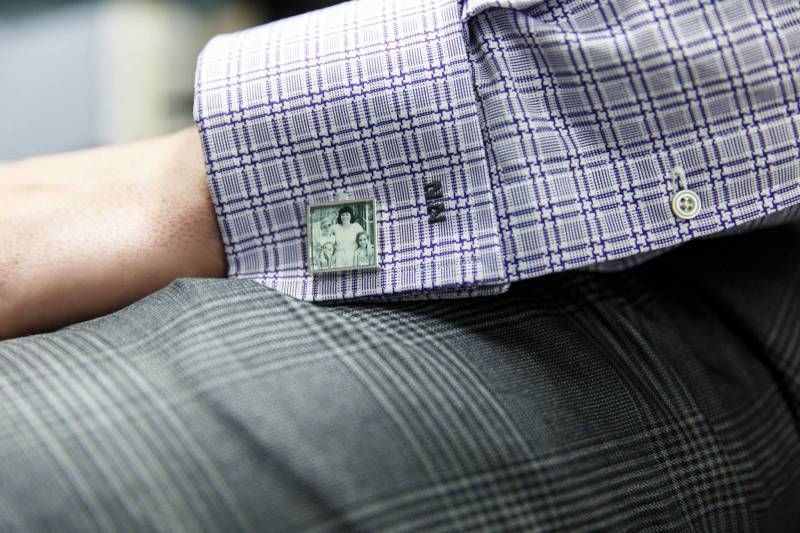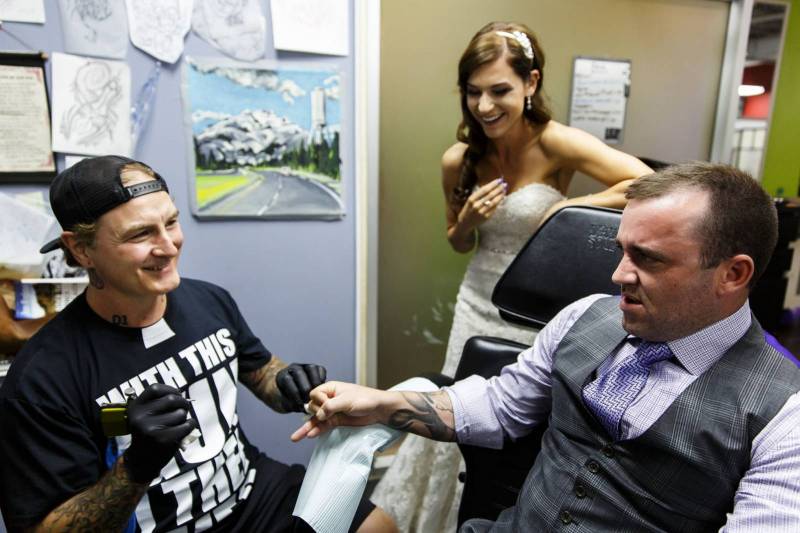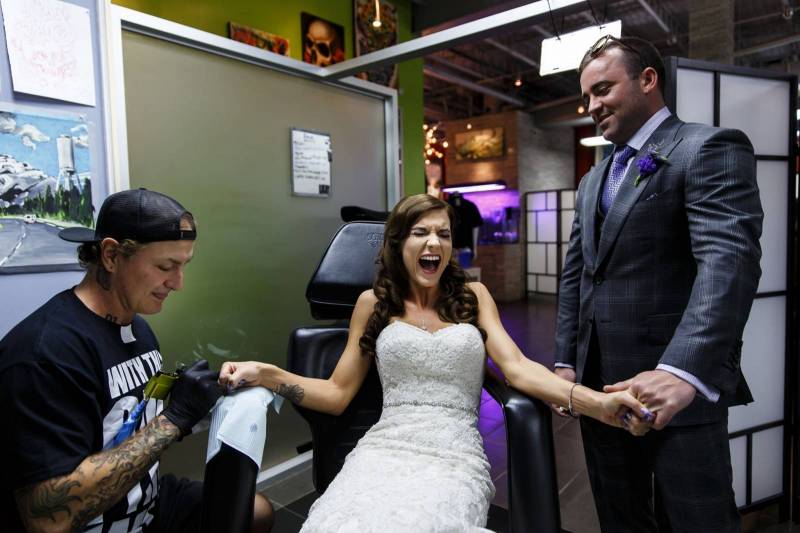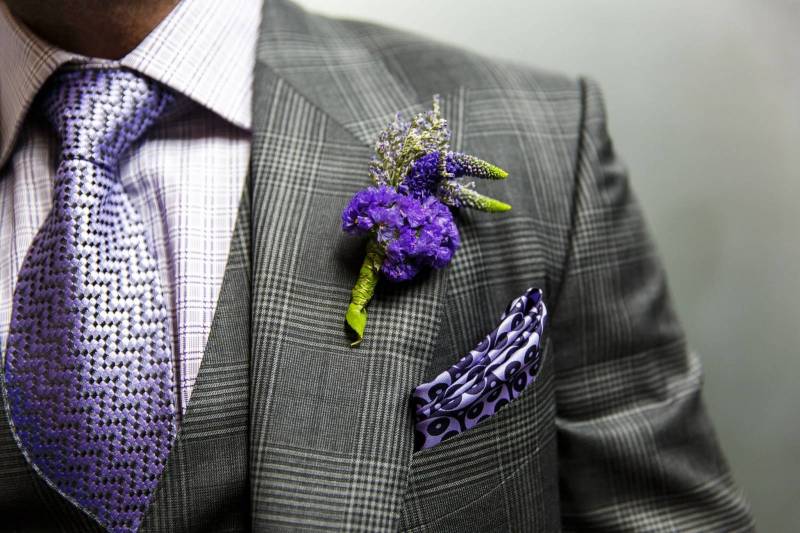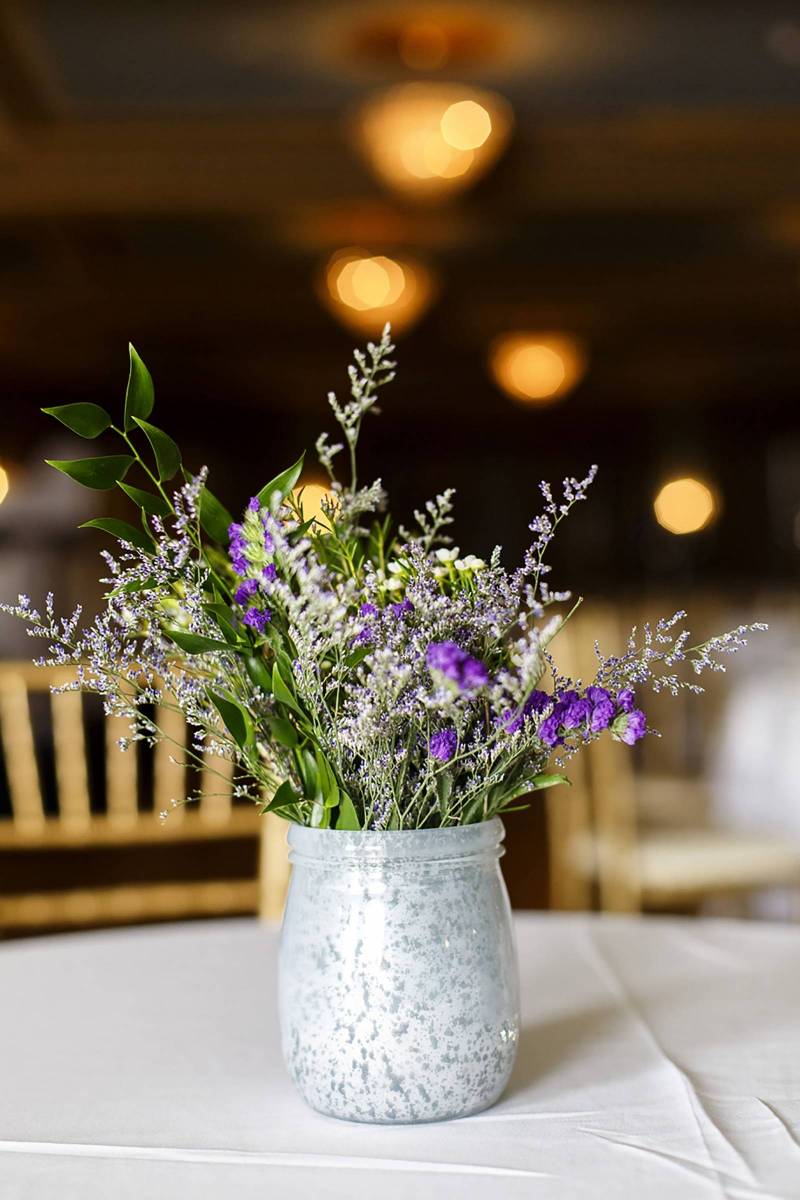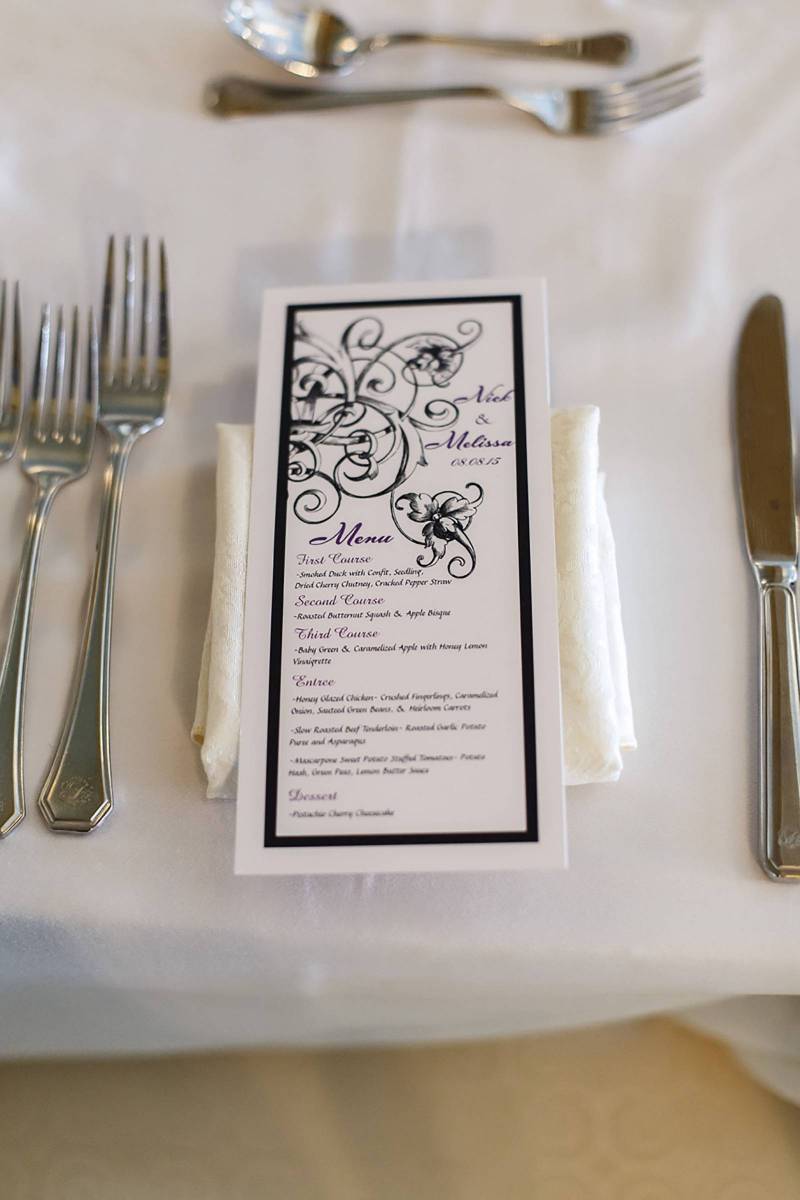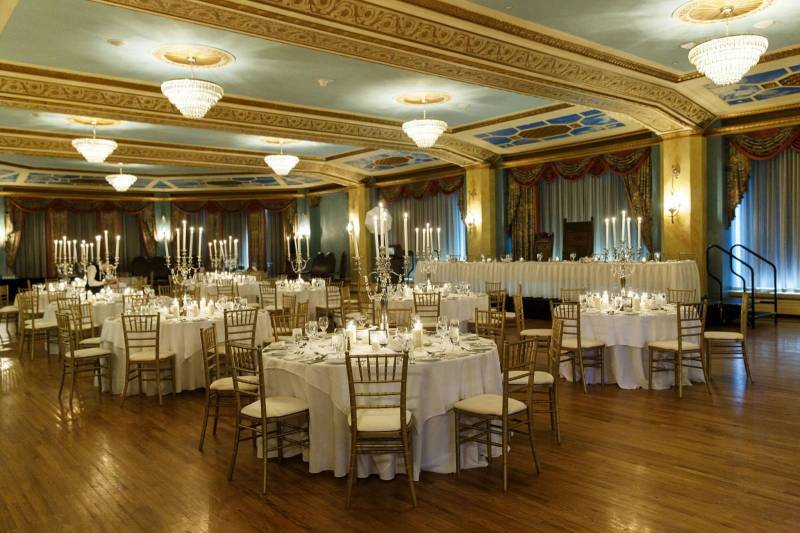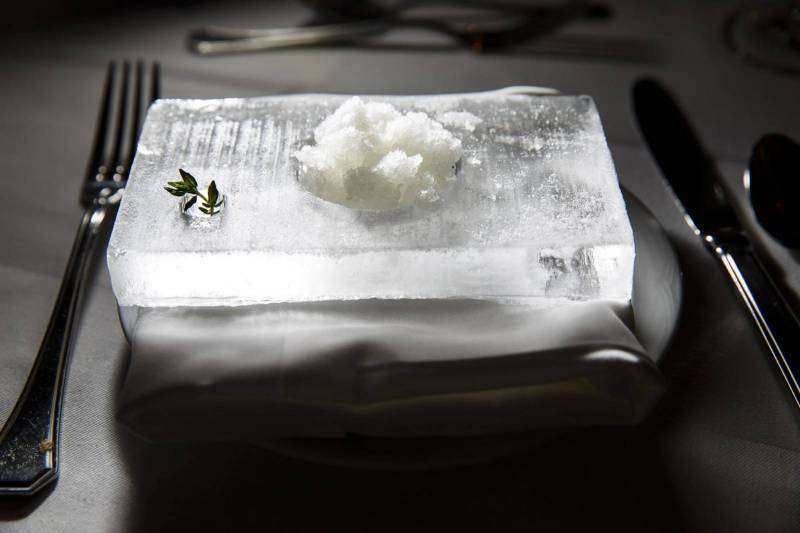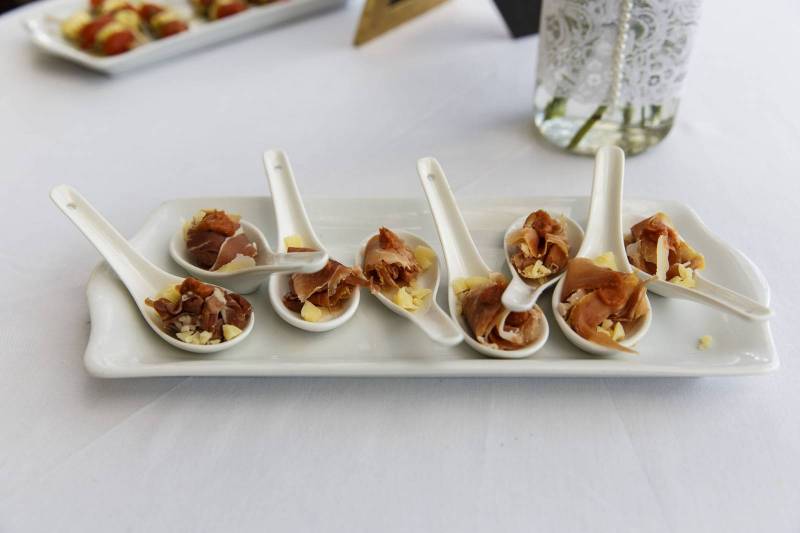 The reception was held at the Fairmont Banff Springs hotel in the Cascade ballroom. Dinner was a plated 5 course meal that was candlelit by the centrepieces. The wedding theme was "Romantic vintage (1920s)". The reasoning behind keeping the tones to white, black, gold, and silver was not to clash with the Fairmont Banff Springs Cascade ballroom's bold colours. The couple wanted to accentuate the 100 year old room and make it feel as though guests were stepping into the ballrooms past.
After a rollercoaster of emotional and hilarious speeches the party began, the DJ played throwback music and had guests dancing the night away. Melissa told us about one of her favourite moments, "During dinner looking out at the ballroom and seeing so many friends and loved ones in the same room was very special to me. And also seeing how 16 months of planning had finally all come together!".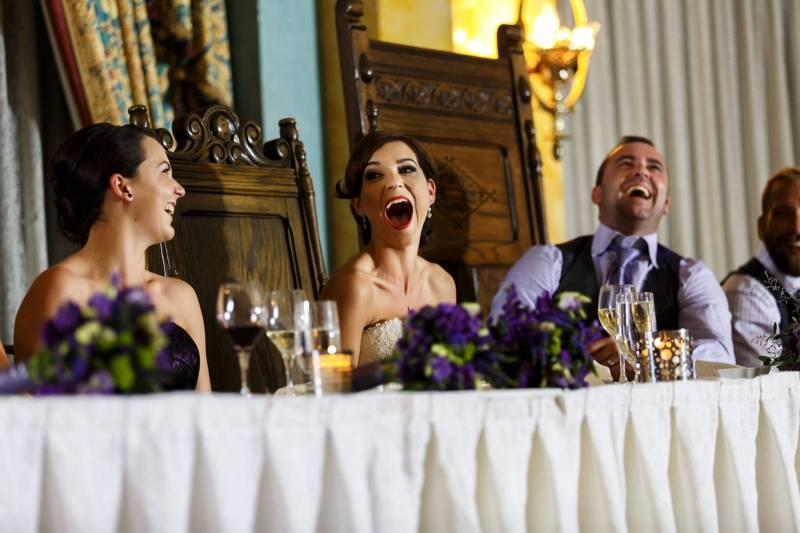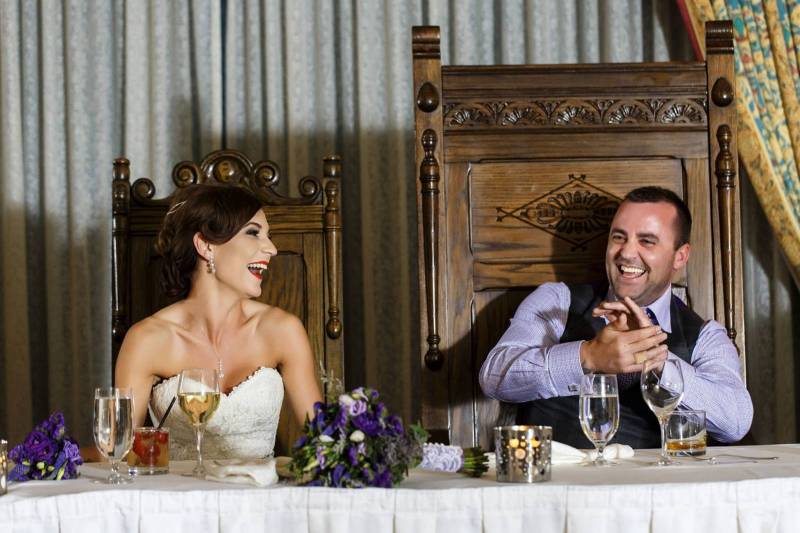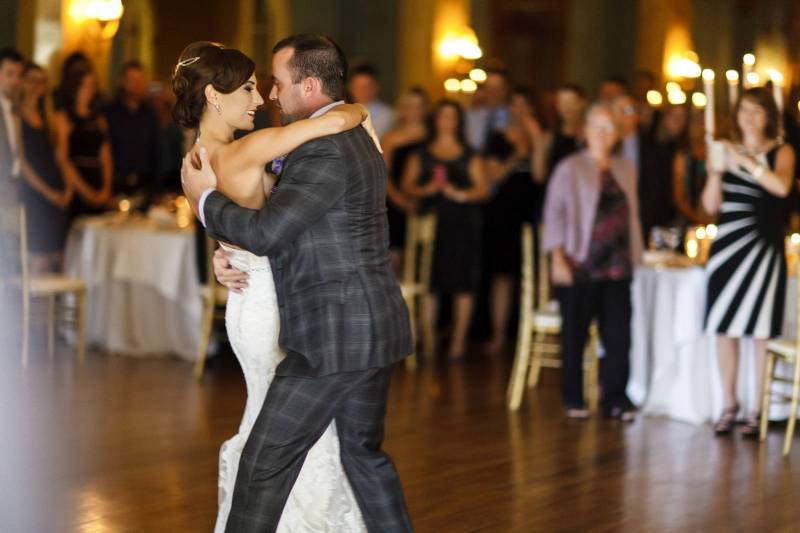 We hope you loved this vintage Banff wedding as much as we did! From the style to the emotion, it was absolute perfection and we are thrilled to share it with you today. If you're looking for more inspiration for your Banff wedding be sure to check-out our website for real weddings, advice, tips and great vendors.
In fact, Melissa and Nick worked with some amazing wedding vendors to create their day and Shandro Photo, The Pretty Haus and Mountain Beauties are all recommended vendors in our preferred Love In The Rockies list. Be sure to check out their amazing work!