Ready for a stunning Banff elopement full of romance, love, style and incredible scenery? We have exactly that in store for you today! Kristyn and Joe eloped in Banff at the Tunnel Mountain Reservoir in the most beautiful and initimate ceremony between just the two of them. Tricia Victoria Photography captured all of the beauty and emotion of the wedding, including the most incredible portraits in some of our favourite Banff locations.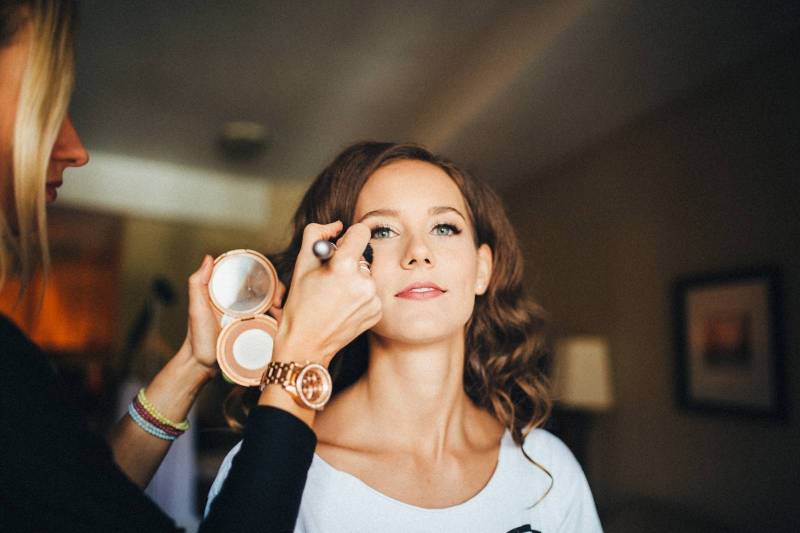 Kristyn and Joe were only engaged for two months and they decided eloping in one of the most beautiful places on earth was the right fit for them. They pulled together a gorgeous wedding day complete with redesigning her mom's wedding dress from 1982 (including getting rid of the pouffy sleeves) and creating a wedding gown that was utterly beautiful and equally sentimental in only 45 days. Their talented wedding photographer (Tricia Victoria Photography) helped them pull everything together and went above and beyond the duty of taking photos to make this elopement happen.

Kristyn worked with Banff makeup artist, The Pretty Haus to finish her beautiful wedding day look that was equal parts romantic and free-spirited. She added a beautiful flower crown to her long loose wavy hair as it was the most fitting for an outdoor wedding, and she incorporated part of her mom's veil into the flower crown for the finishing touch.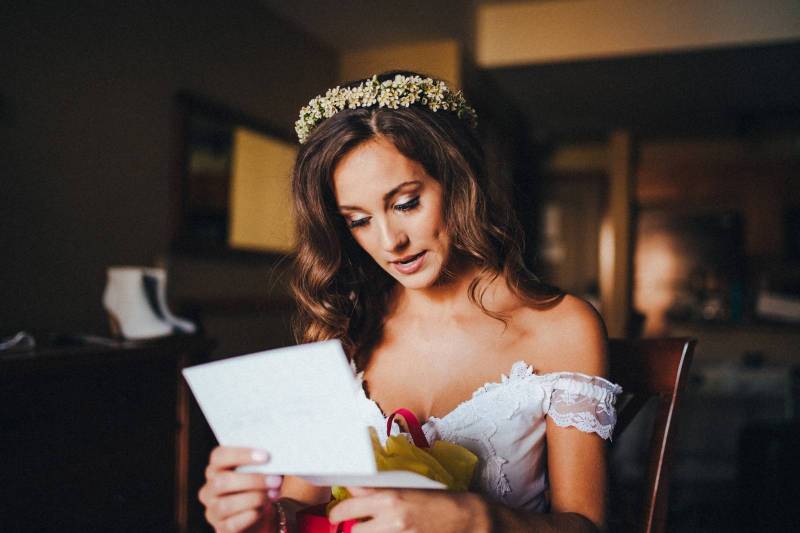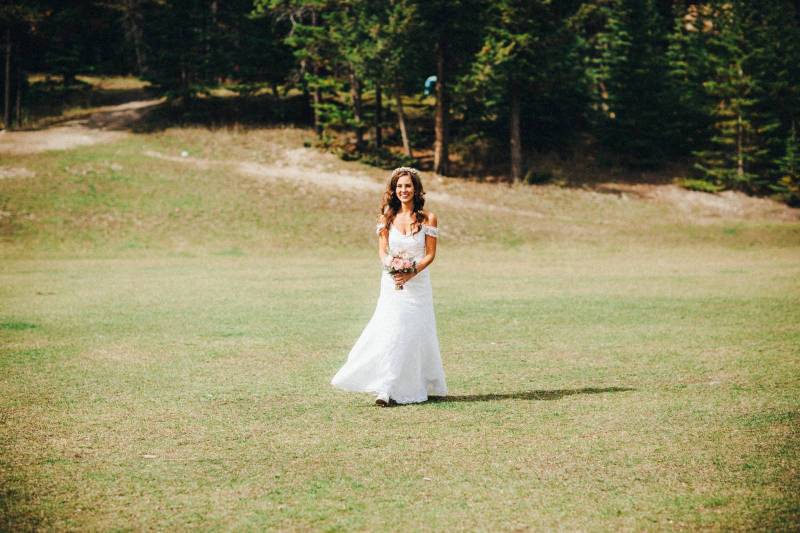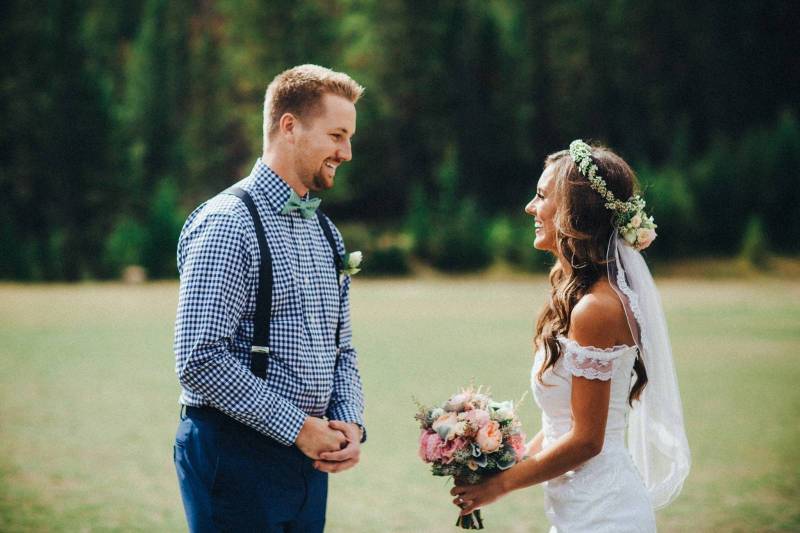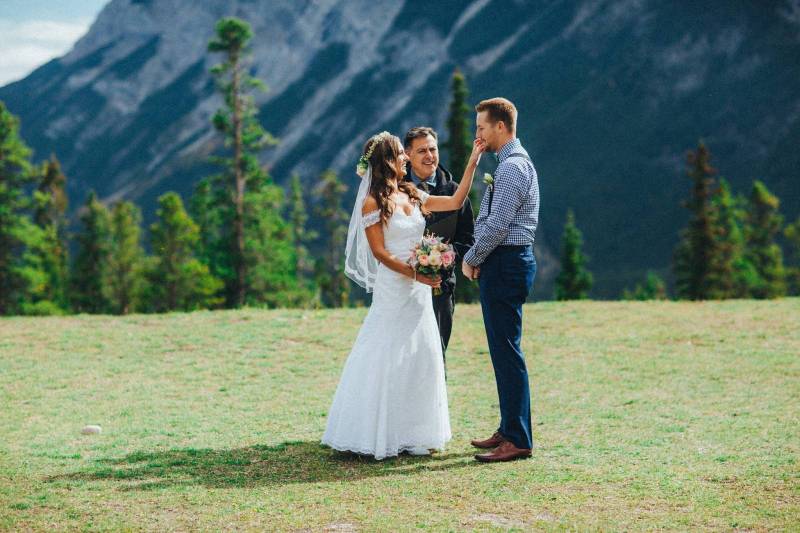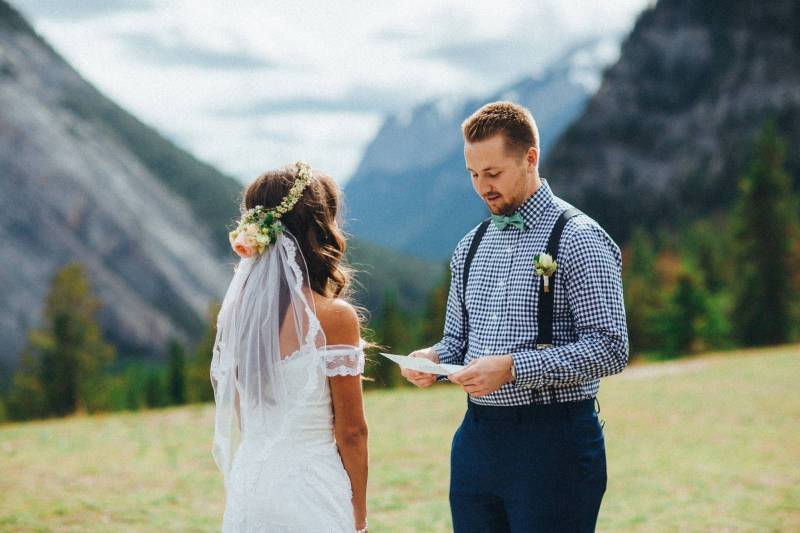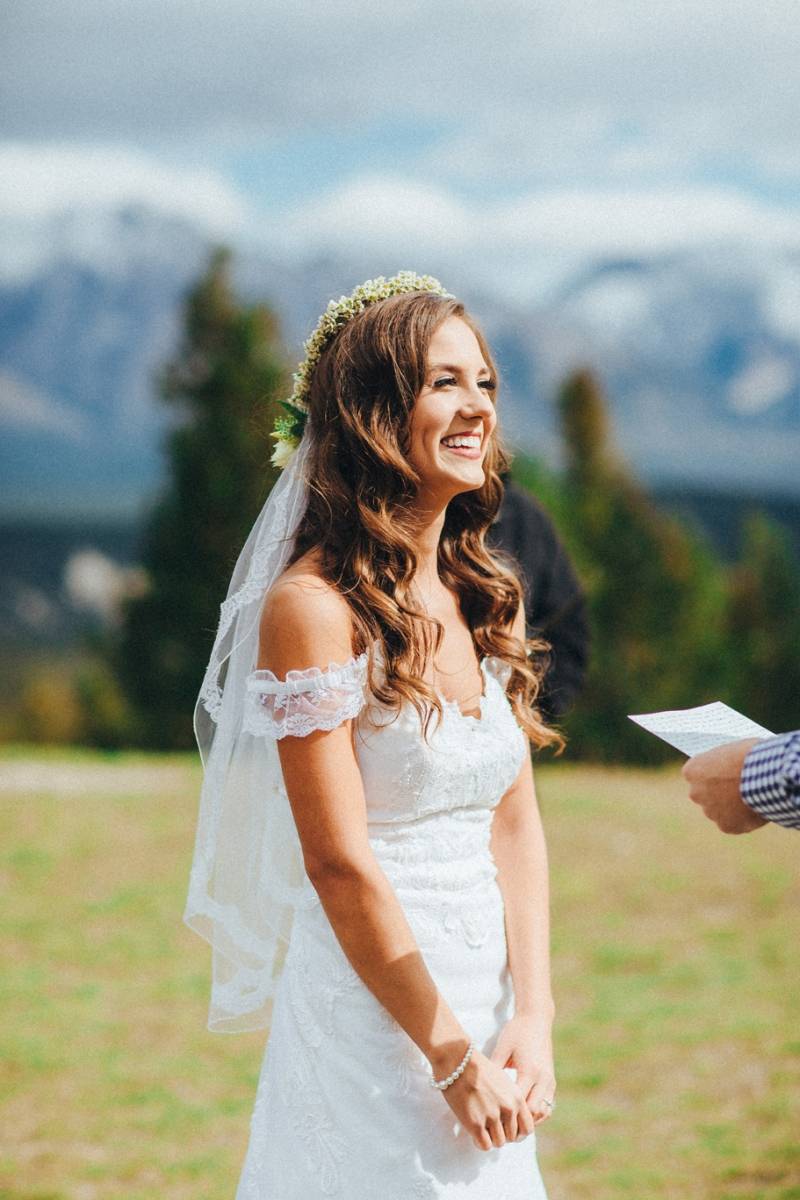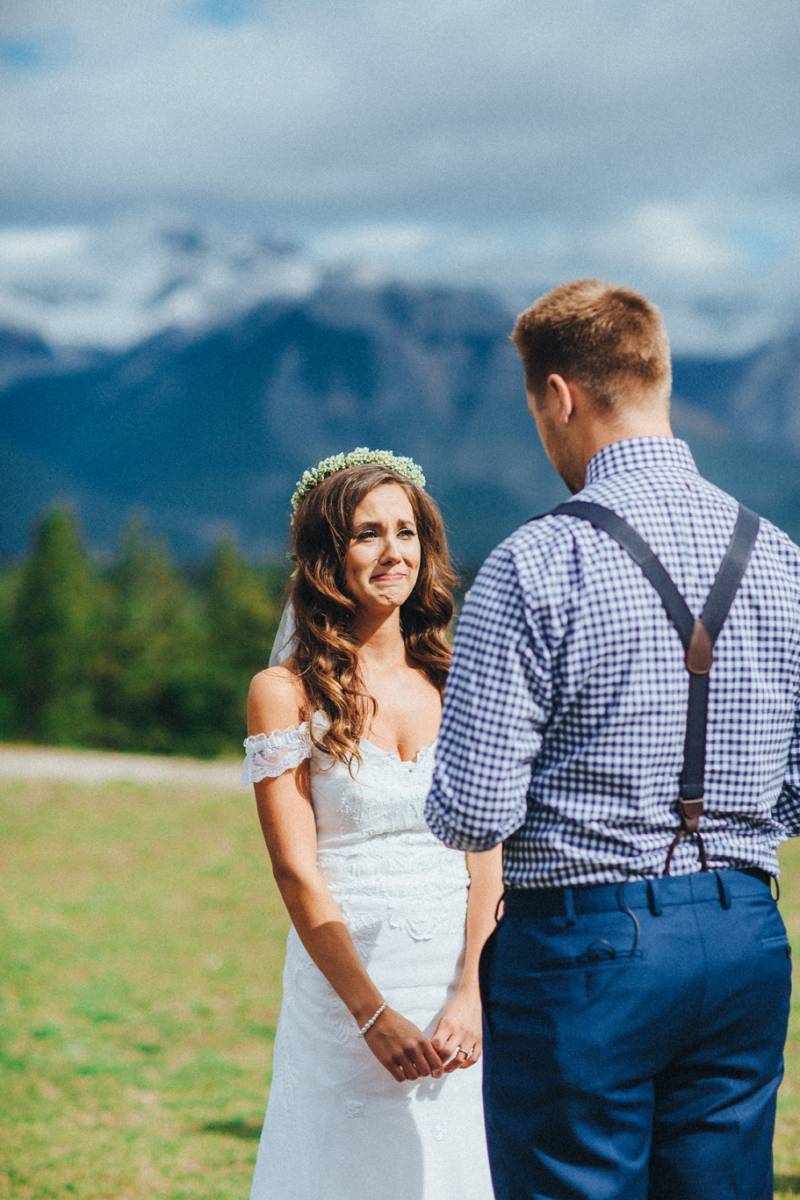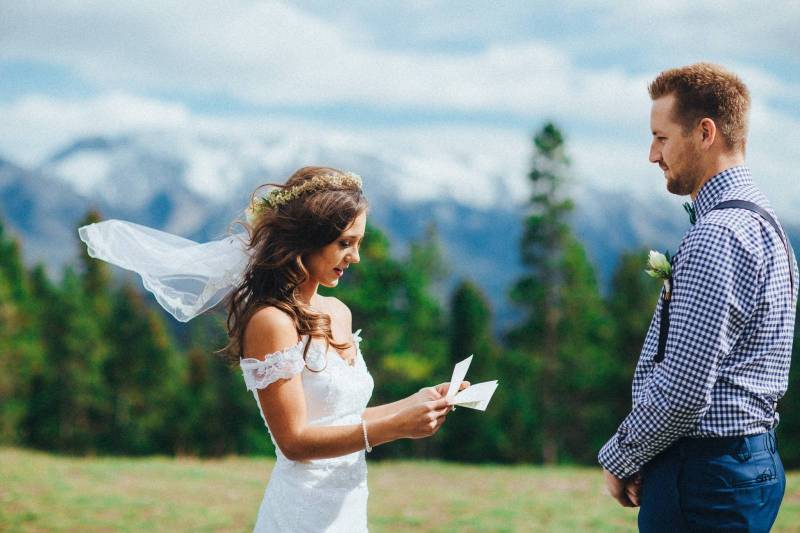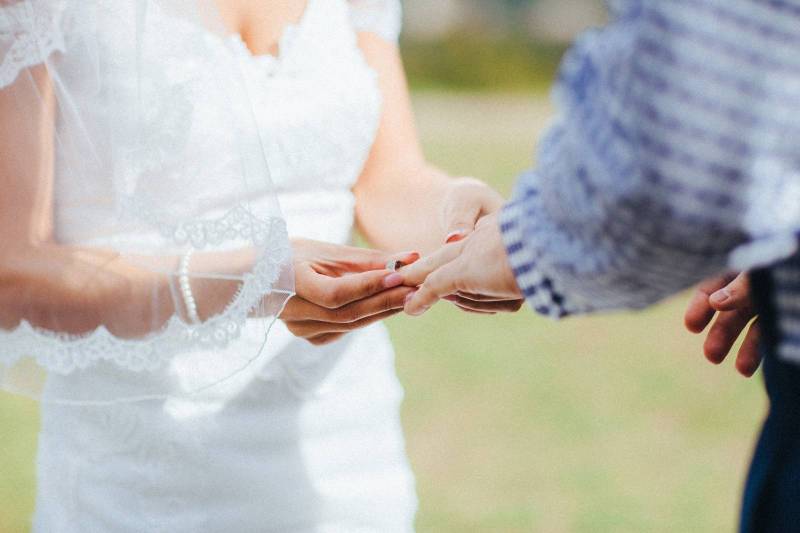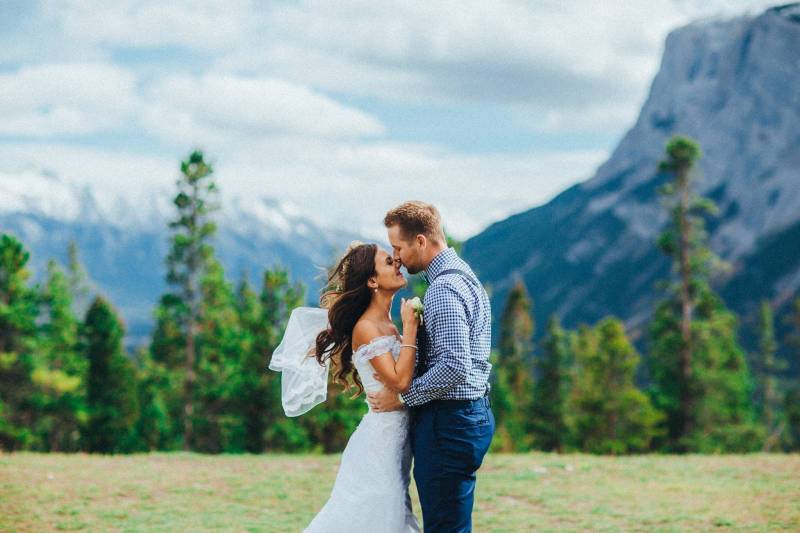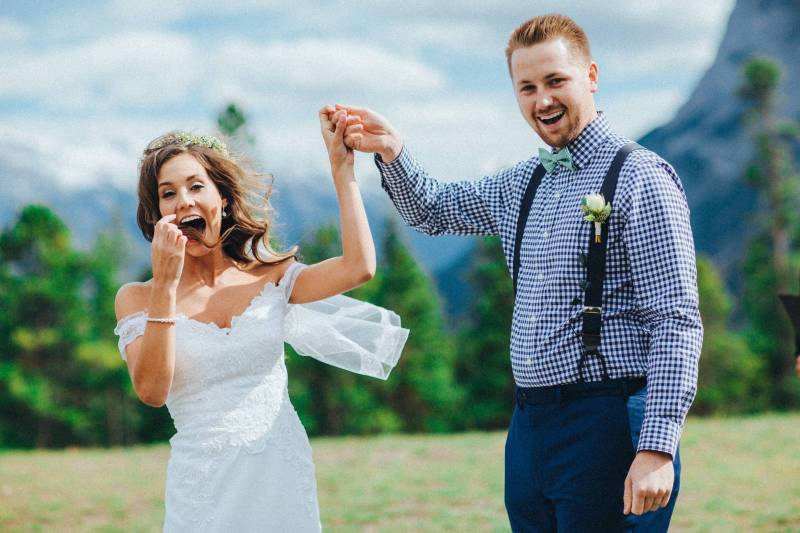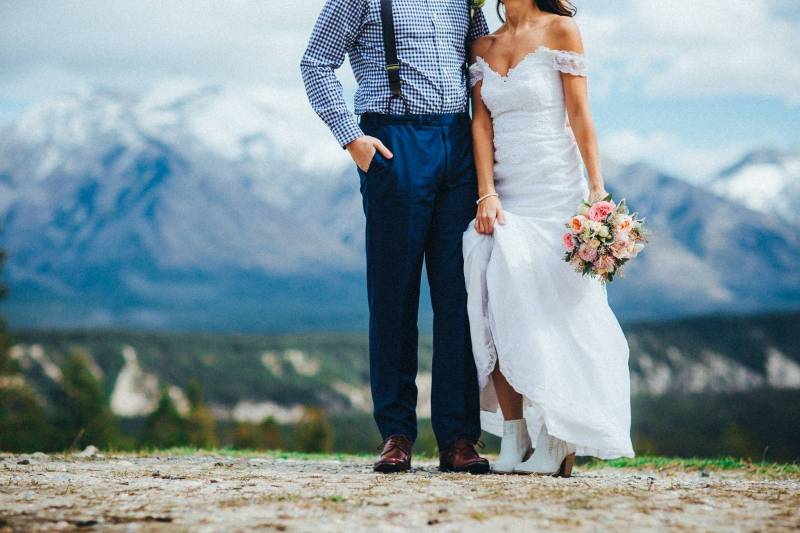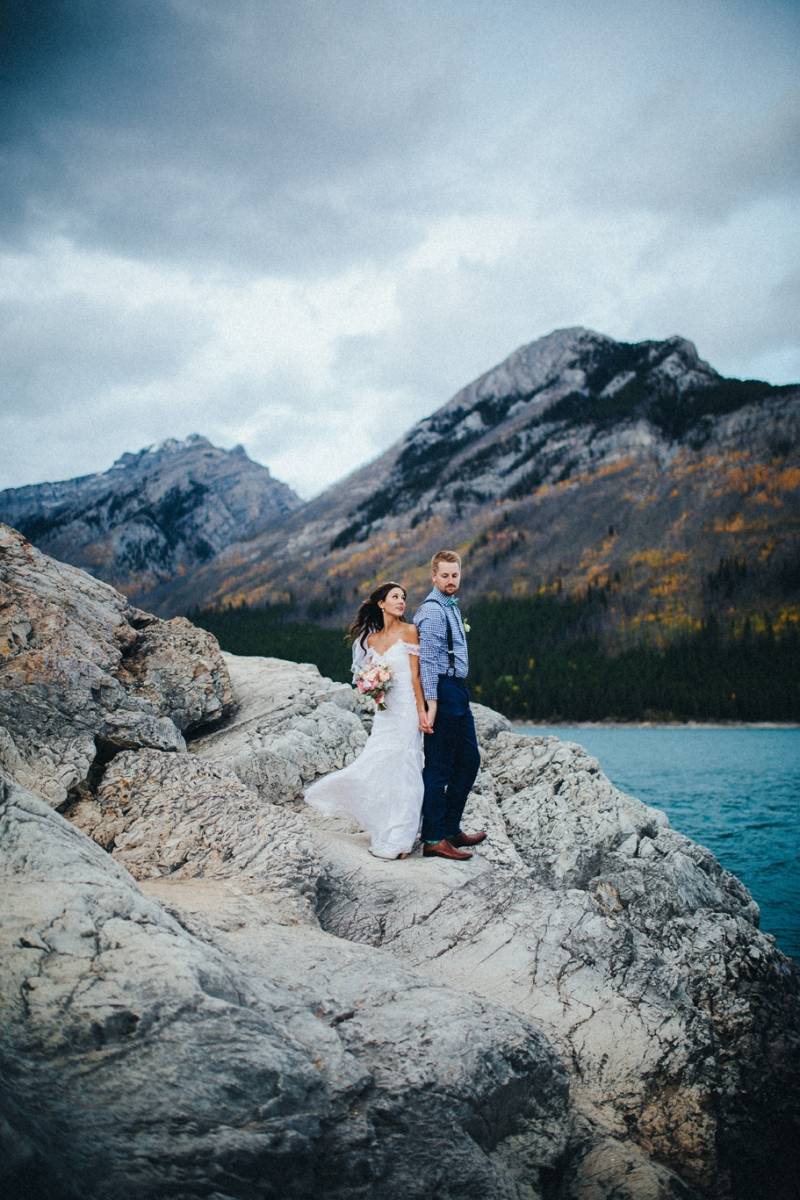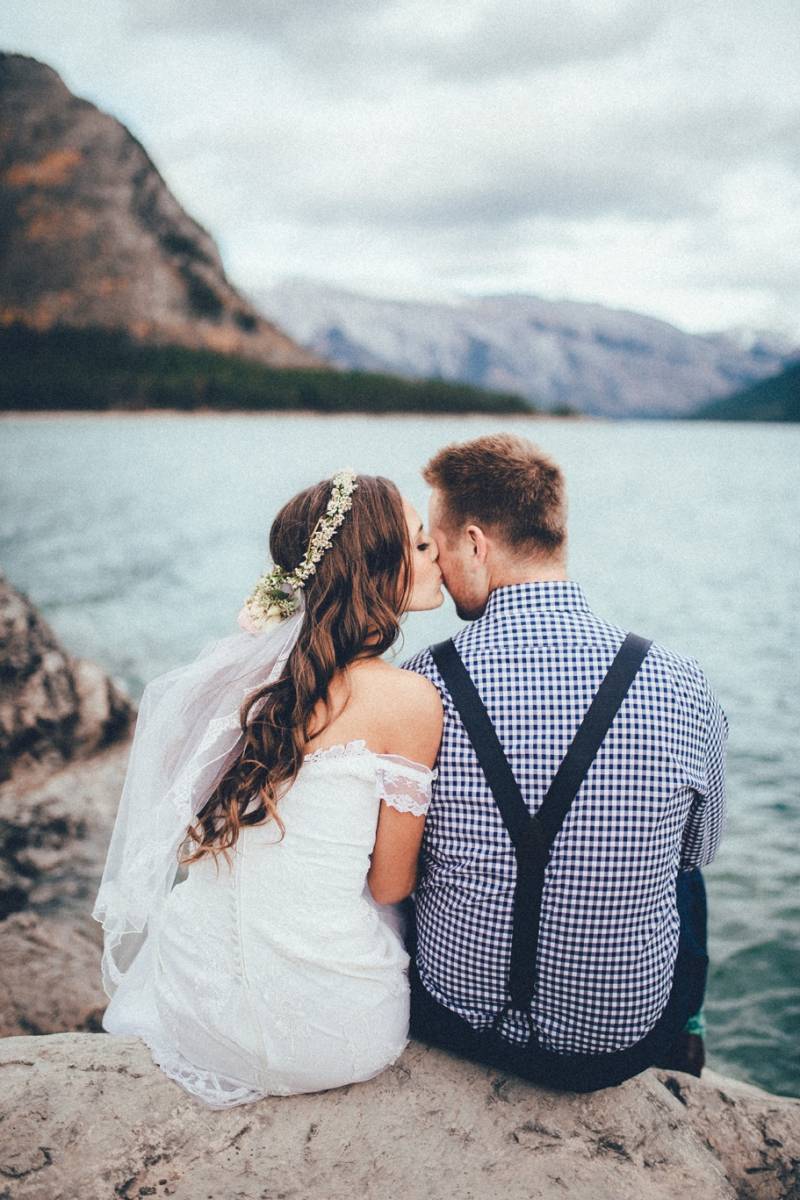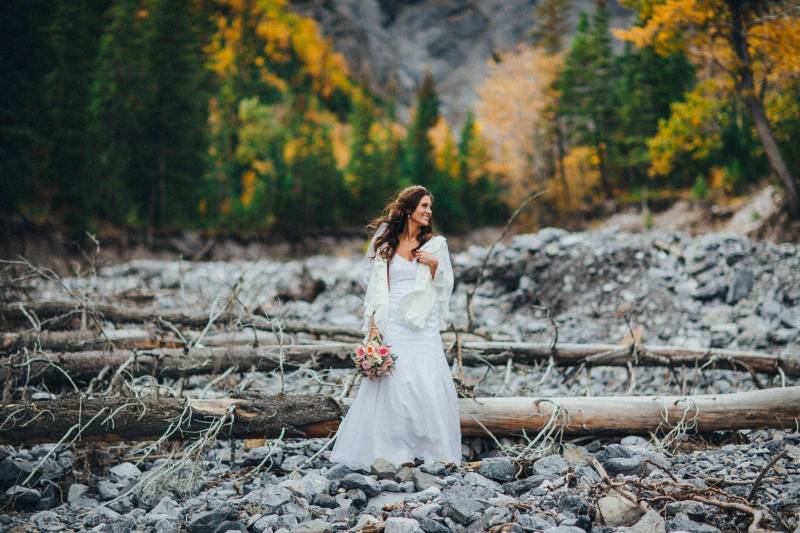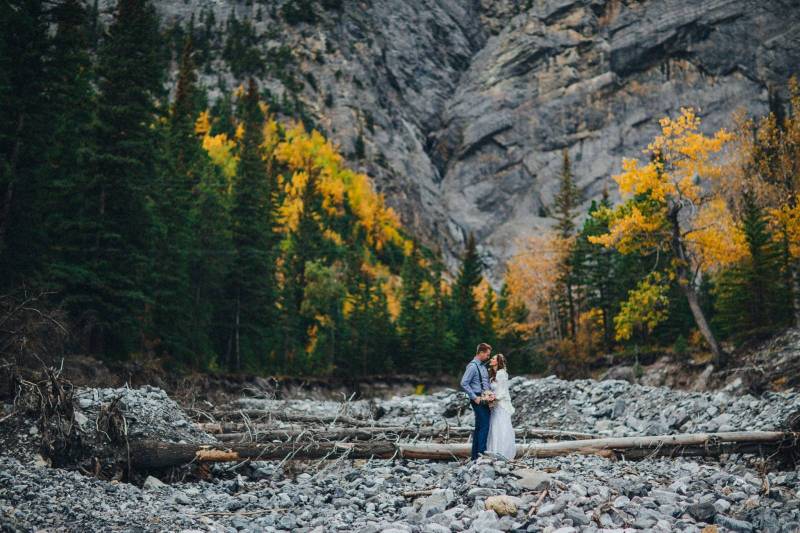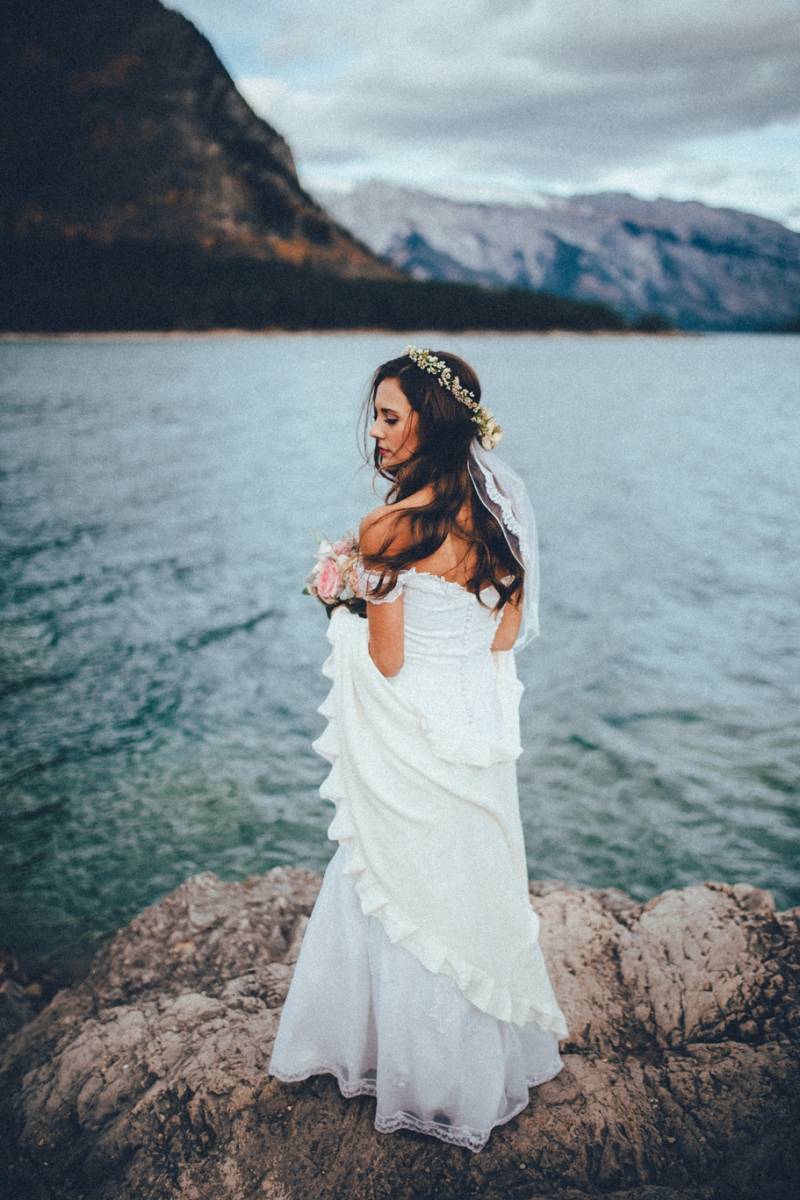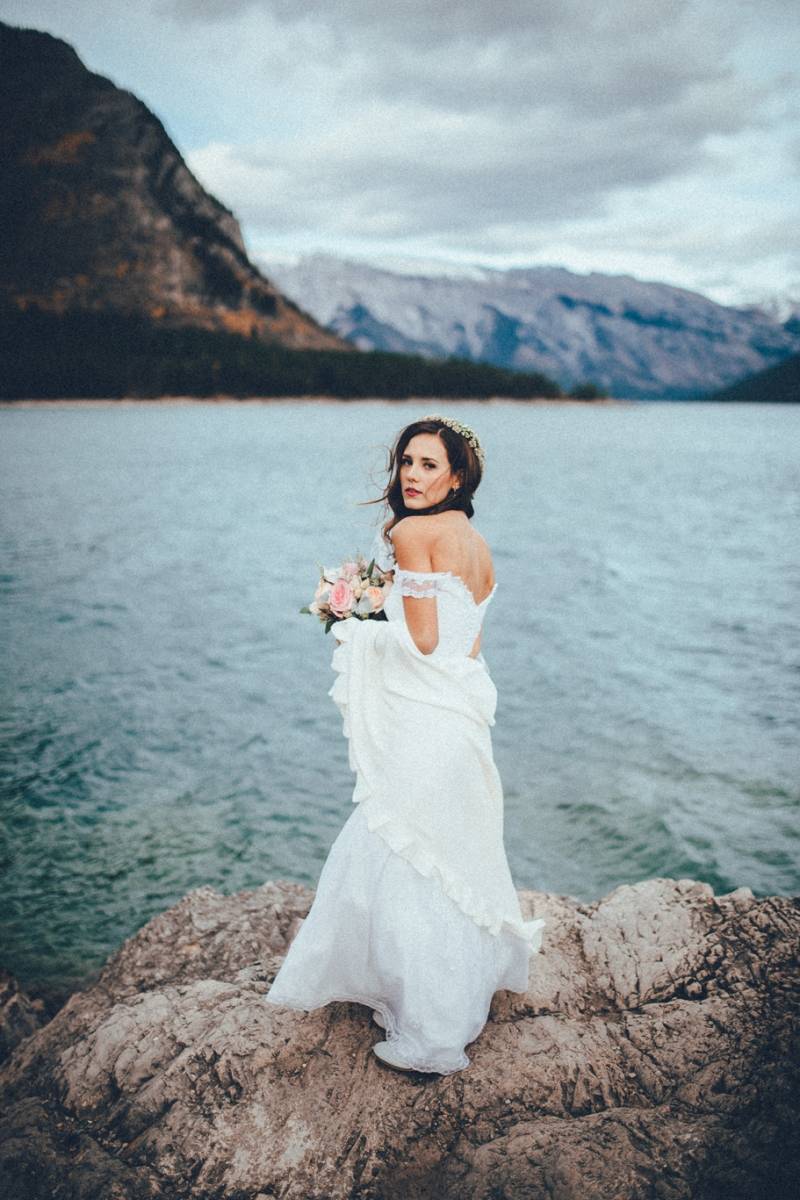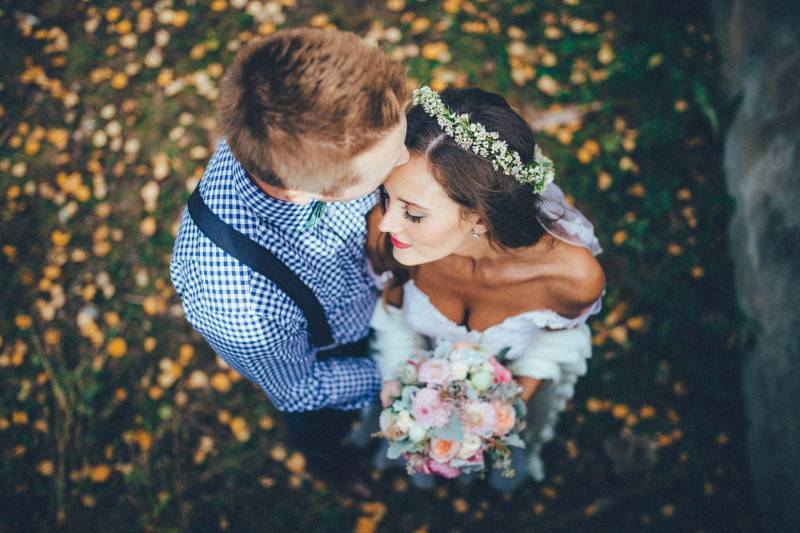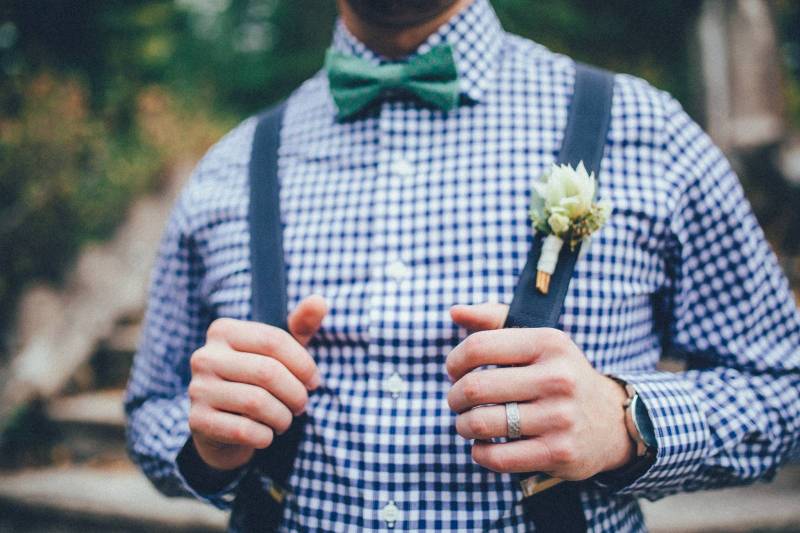 Kristyn and Joe took stunning portraits against the breathtaking mountains around Banff and then moved to another of our favourite Banff photo locations, the Ghost Town of Bankhead. They used the incredible ruins and fall colours as their backdrop and it created the most incredible set of portraits ever. Their love for each other and the excitement of their elopement is such a beautiful part of these images too.