There are so many incredible place to take wedding photos in Banff. Honestly the middle of main street is spectacular and there is always a gorgeous view of the mountains wherever you go. Today we want to share one of our favourite locations just outside of Banff, a ghost town that is filled with incredible ruins and mountain views. Trust us, this is one spectacular and fun location for Banff wedding photos.
Photos by NC Photography, view the full Banff wedding here (it's a beautiful wedding, you won't want to miss it).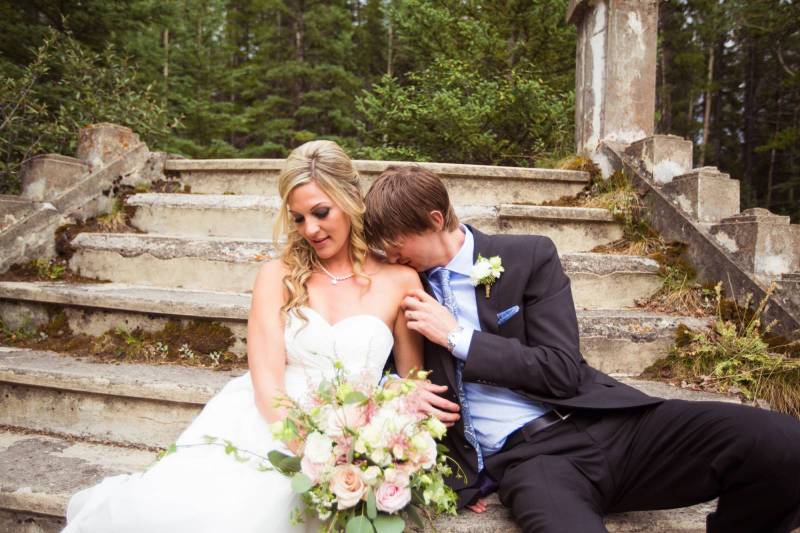 The ghost town of Bankhead was a coal mining operation in Banff National Park that existed between 1903 - 1923.
It's 2.5 km on the road to Lake Minnewanka just outside of the Town of Banff (there is a turn off on the right to the Lower Bankhead) where a short and easy 1.1 km hike takes you through the old mine and ruins. The mine is located at the base of the beautiful Cascade Mountains and the ruins have been worn by the elements and overgrown with vegetation to create an amazing backdrop for photos.
Our favourite photo location in Bankhead is the steps of the old church. Only the steps remain from Bankhead's hill top church. When the mine closed in 1922, it was sawed in half and transported to Calgary where it was put back together and remained in use until the early 1960s.
It's a minor hike (less than 1 mile), all you'll need is a pair of running shoes or decent walking shoes as it doesn't take long to reach the ruins. If you don't have the time on your wedding day to get out to Bankhead for photos, it's still a great place for engagement photos or a day-after session.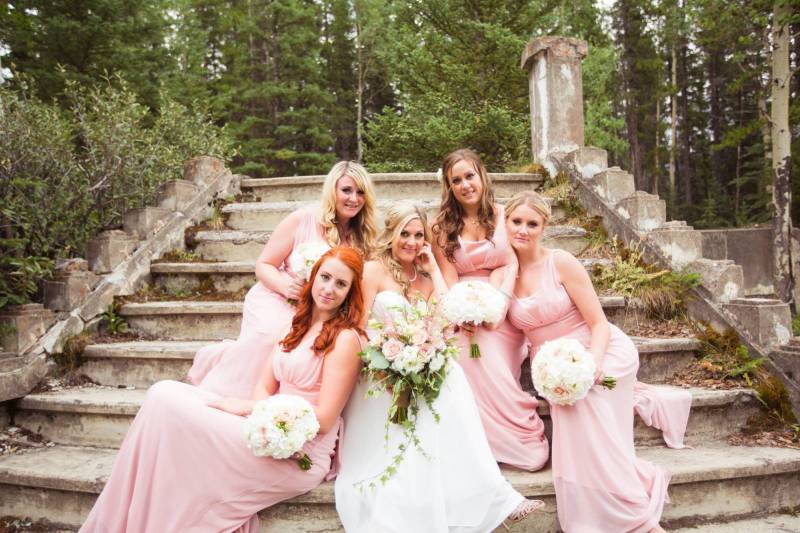 If you're still looking for other great wedding photo location in Banff check out more ideas on Banff wedding photos here.