Claire Pettibone recently showed her 2017 Couture collection which is currently on the trunk show circuit & will be available for purchase starting December 2016. We have been fans of Claire Pettibone's gorgeous wedding gowns since the moment we laid eyes on them (years ago) and as season after season passes us by we never grow tired of her beautiful and intricate creations. Not only are her gowns jaw dropping, unique and romantic but Claire herself is one of the most beautiful and kind wedding designers we've met.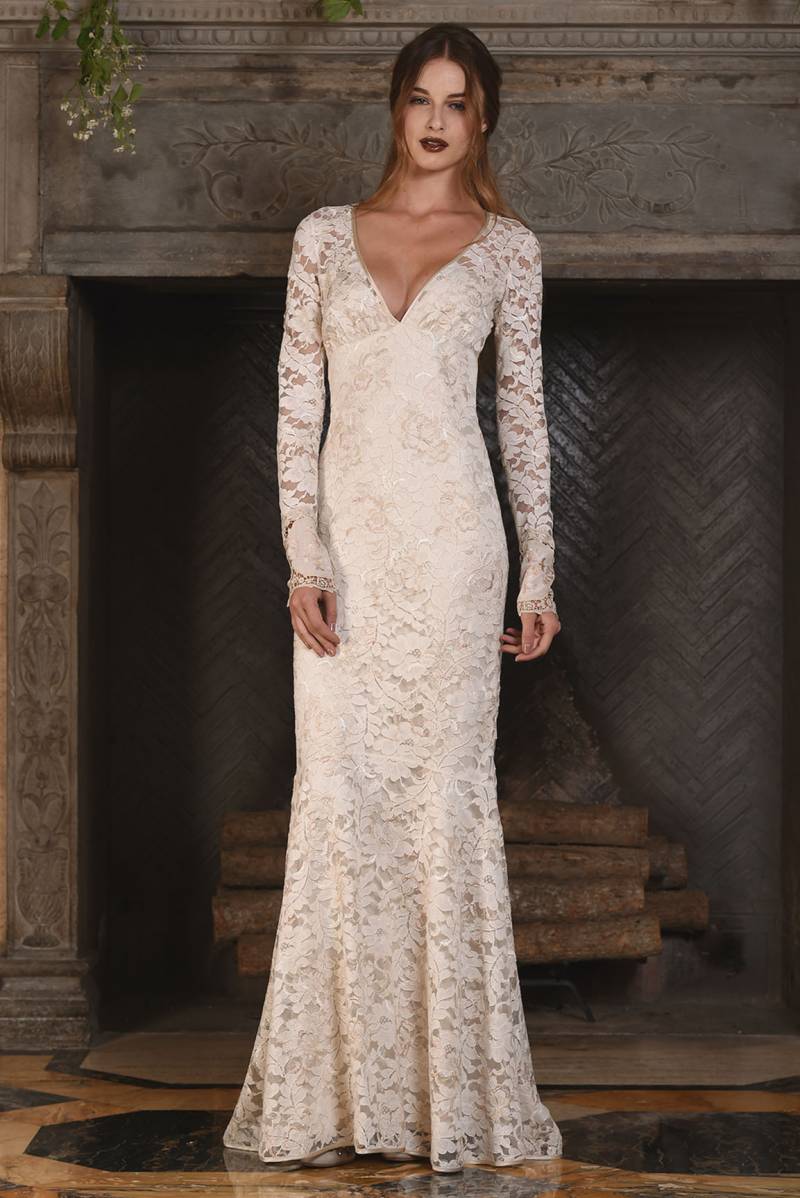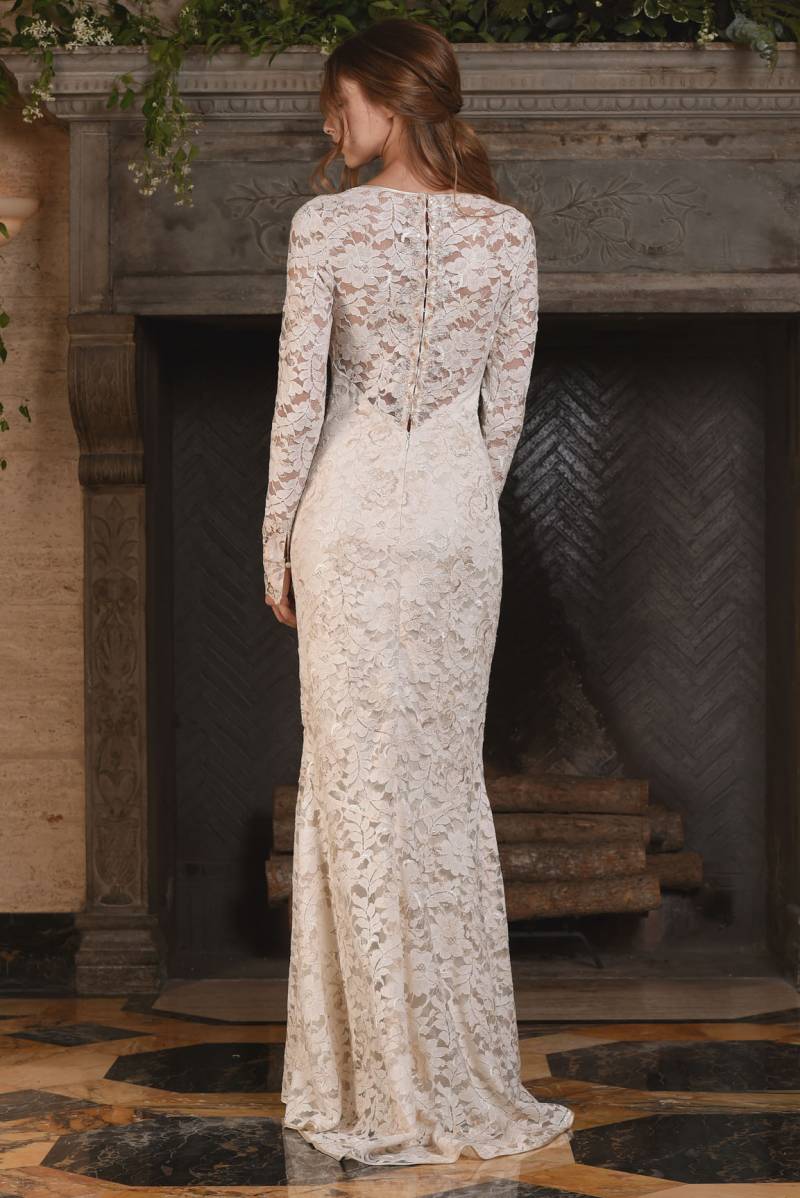 A NOTE FROM CLAIRE
I had this idea for a collection inspired by the four seasons some time ago, and this fall, it all came together. Creating four looks to epitomize the season they represent, while maintaining the versatility to be worn by brides for any time of year, was a really interesting project. I was able to immerse myself in the beauty of nature, and delve into the variety of color, texture, and motifs that have been painted by artists, sung and written about, and even worshiped, over the history of mankind. Honestly, this has been one of my favorite collections to design. I love that each season has a very defined mood, although I believe a dress from spring could certainly be worn for a fall wedding, and a winter gown could be perfect for a summer soiree. I present this collection as an inspirational starting point, and leave it to the creativity and individual personalities of my brides to make these dresses their own.
Dresses literally blooming from head to toe with delicate floral embroideries, laces and carefully placed appliques. These romantic dresses are a dream for any season, and bring the fresh beauty of Spring to life.
Lazy Summer days in a grassy meadow with nothing to do, but dream and fall in love. Cotton embroideries, breezy tulle and linen composed with sheer details, intricate touches and a bohemian spirit epitomize the perfect summer mood.
There is a mystery about Autumn, and a rich beauty in the changing of the seasons. Texture, detail and a glimmer of precious metals woven into luxurious embroideries and laces offers up a decadent statement for our bride.
A time of quiet reflection, snow dusted on winter's branches, and a touch of sparkle create the magic of Winter. Elaborate embroideries, layers of lace and tulle, and the subtle shimmer of sequins and crystals are statement pieces for any season.
- CLAIRE PETTIBONE