Kyle and Carrie didn't have a blue sky, sunny day for their wedding, but there Banff wedding was still fabulous, beauitful and so romantic. In fact, the sleet/snow/rain (whatever you want to call it) meant they simply pulled out gorgeous umbrella's and turned the nasty weather into the perfect backdrop for some incredible wedding photos. Their talented Banff wedding photographer, White Dress Photography knew exactly how to turn the moody weather into pure magic and captured some of my favourite photos of the the beautiful couple kissing under the umbrella with soft snow flakes and hazy clouds all around them. Holding the wedding at the Fairmont Banff Springs meant they also had the luxurious hotel a their backdrop for photos. Take a peak at this beautiful Banff wedding, we know you'll love it!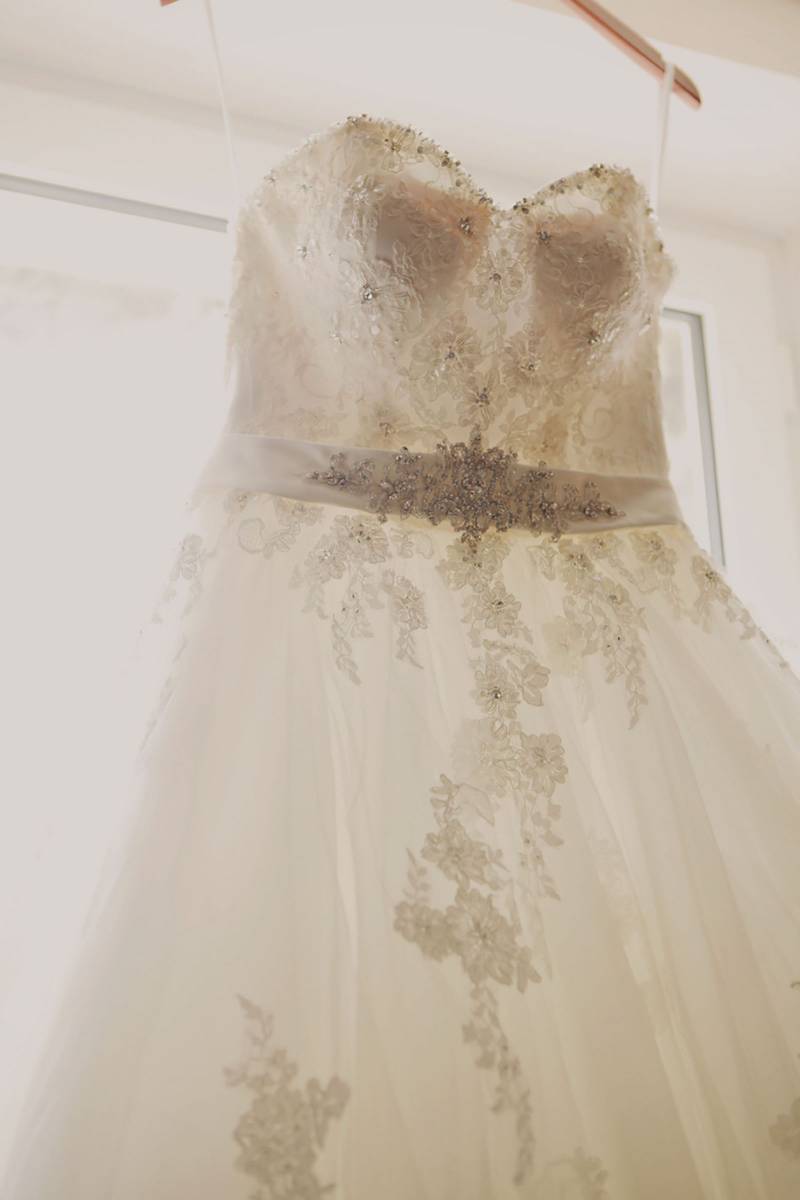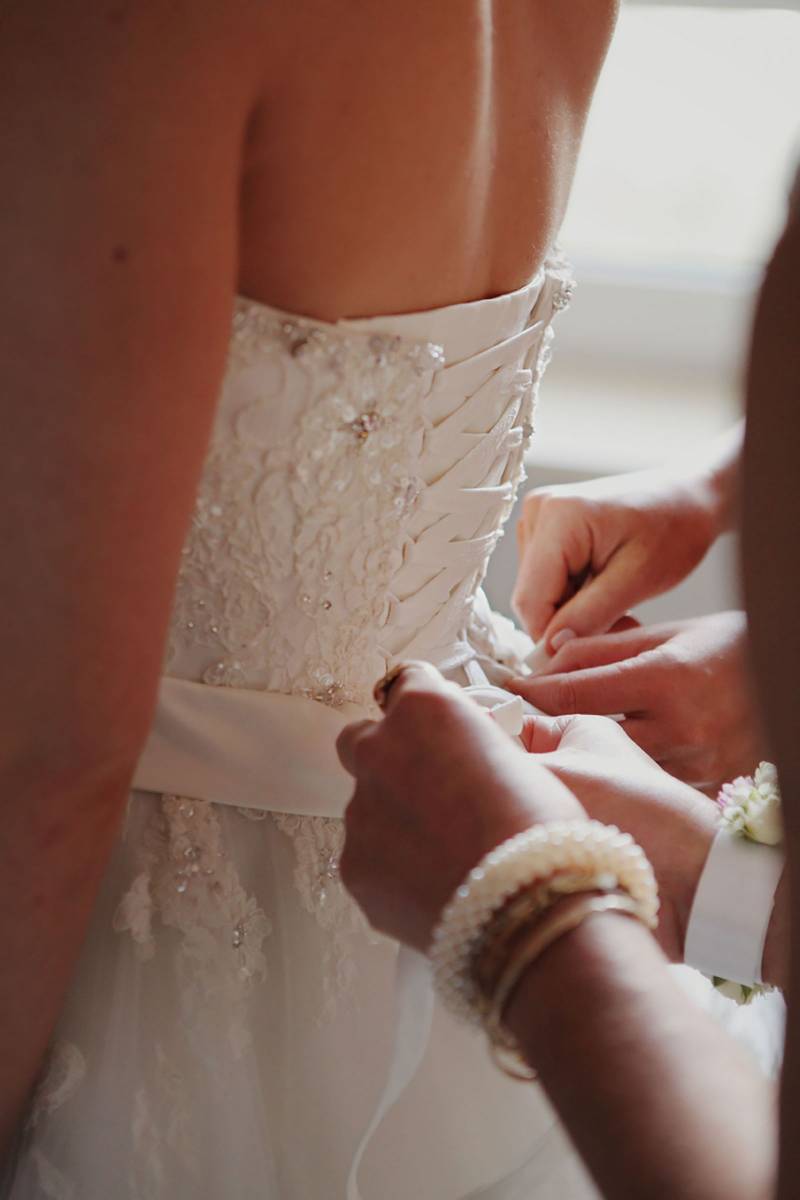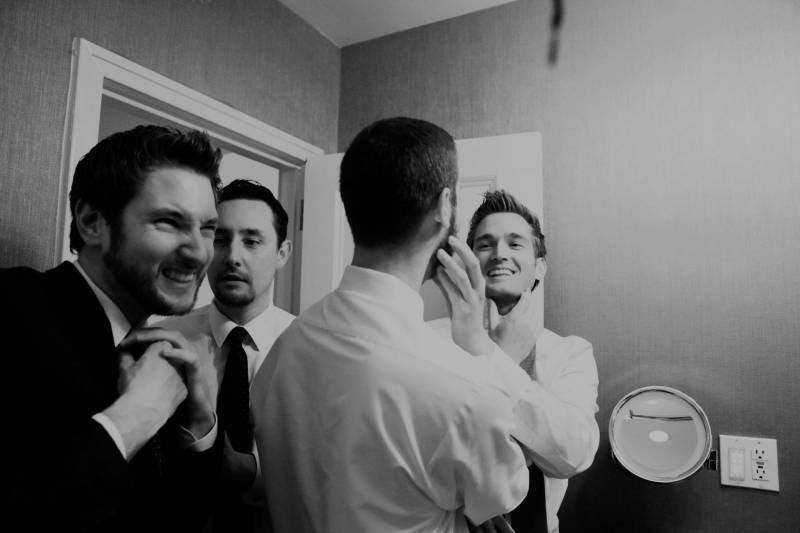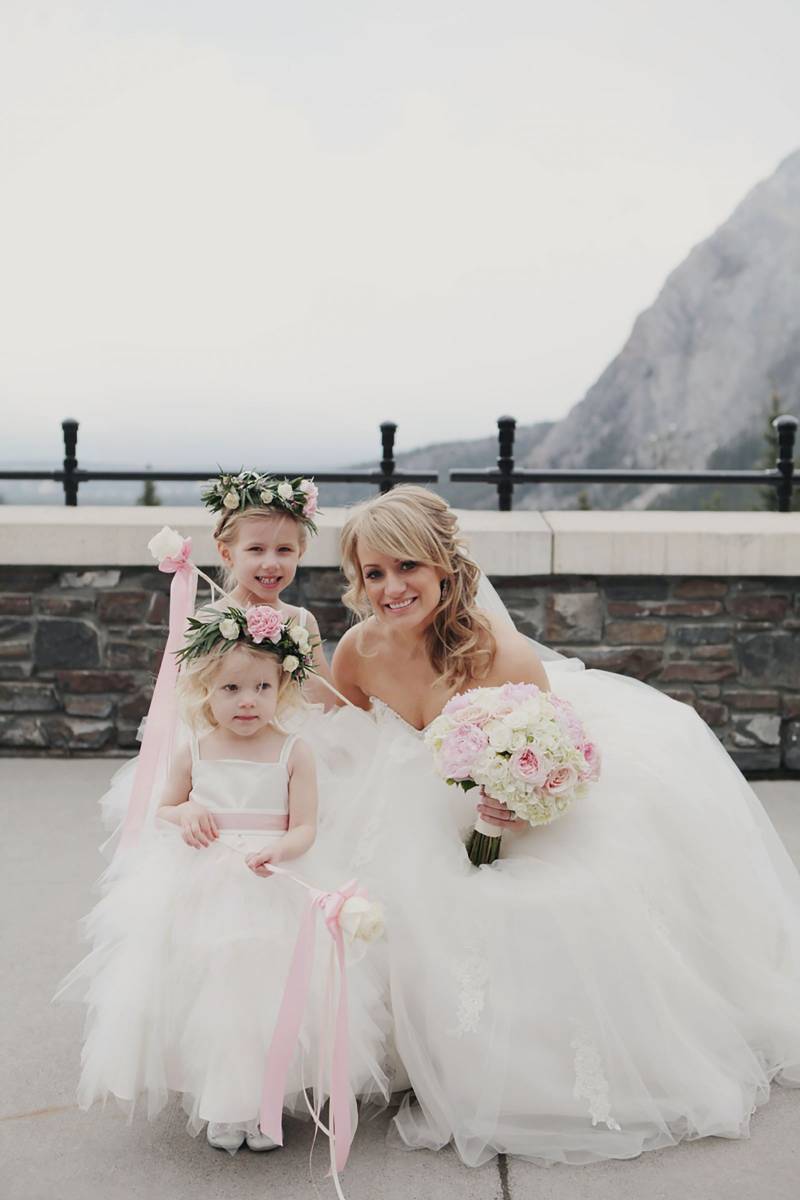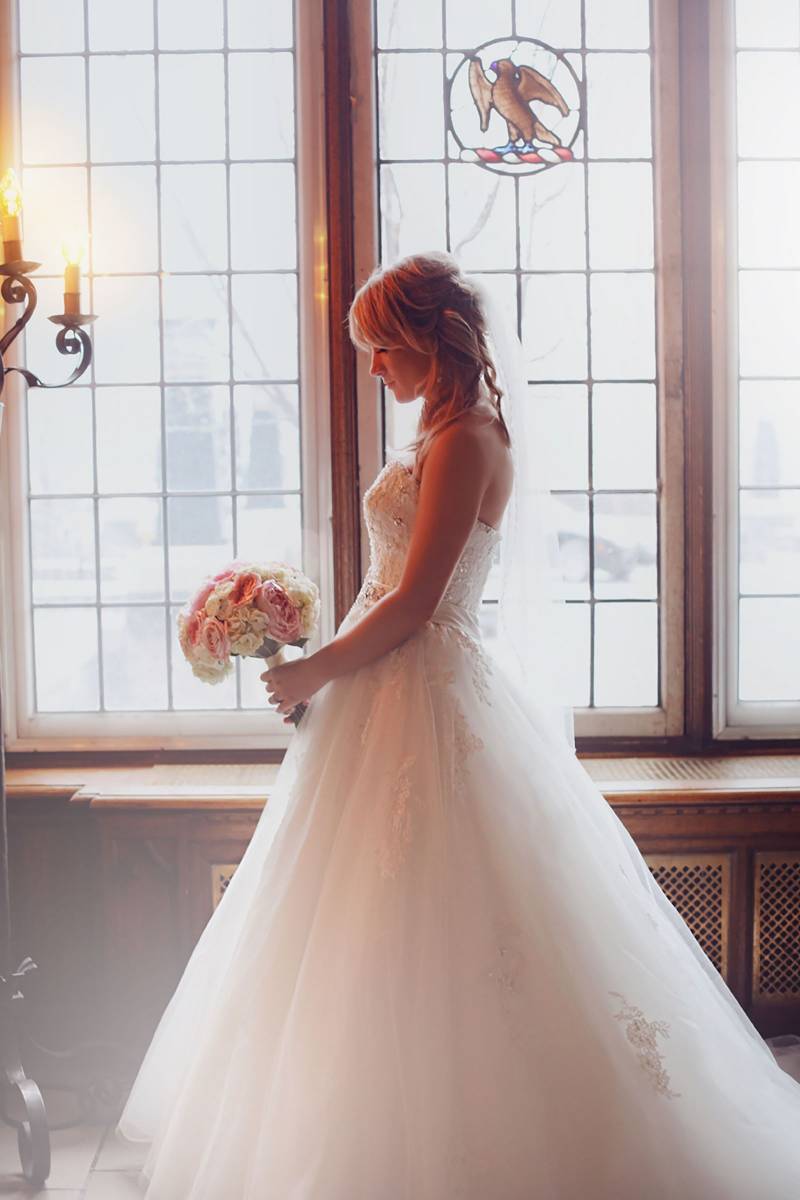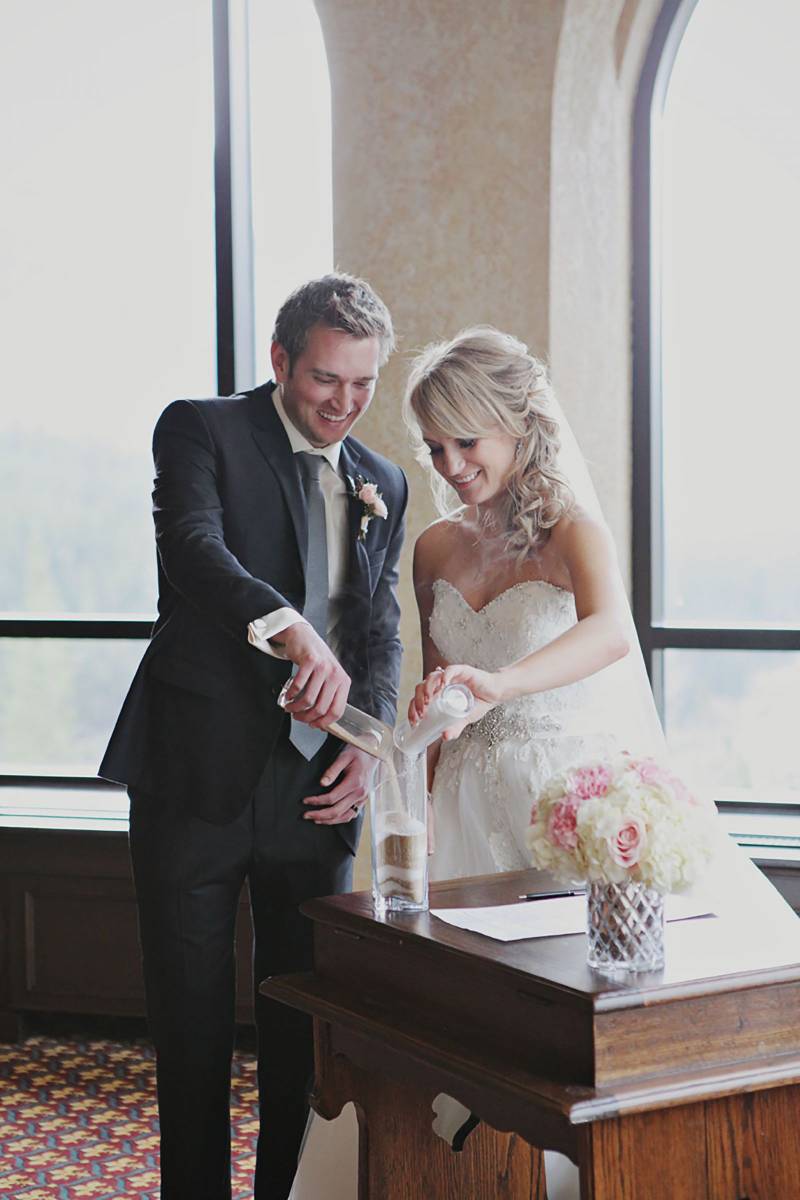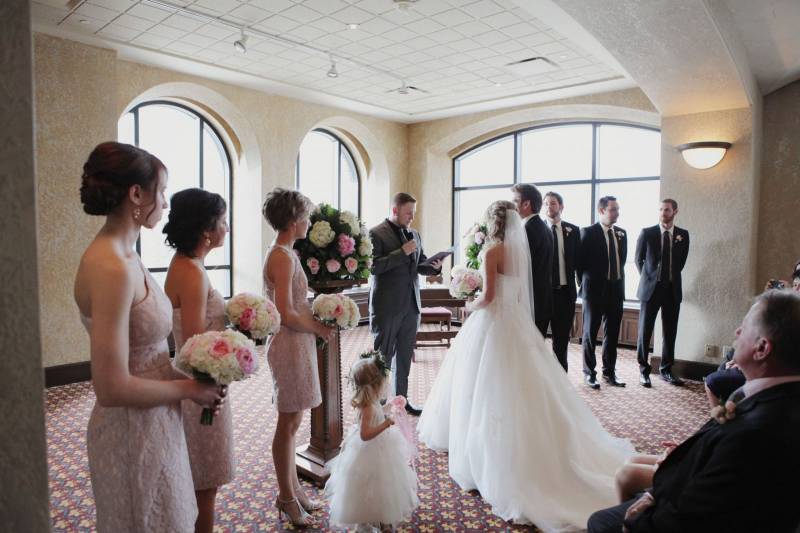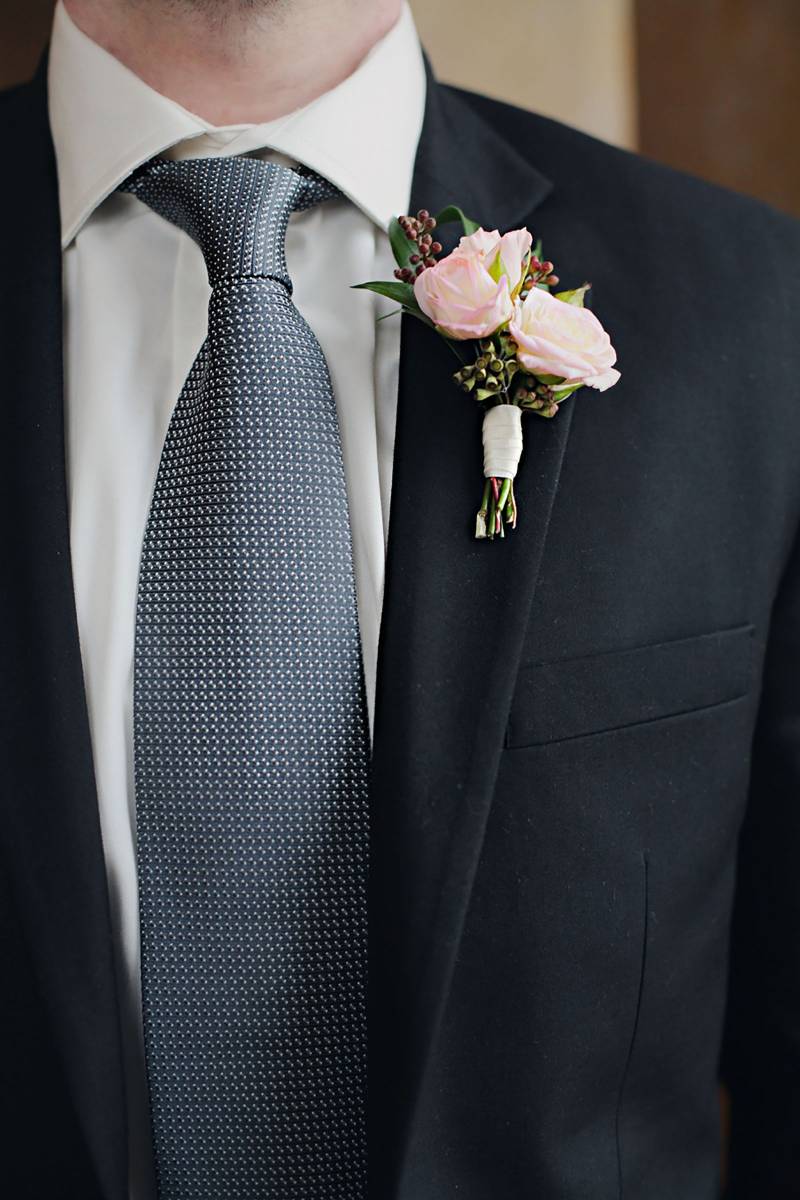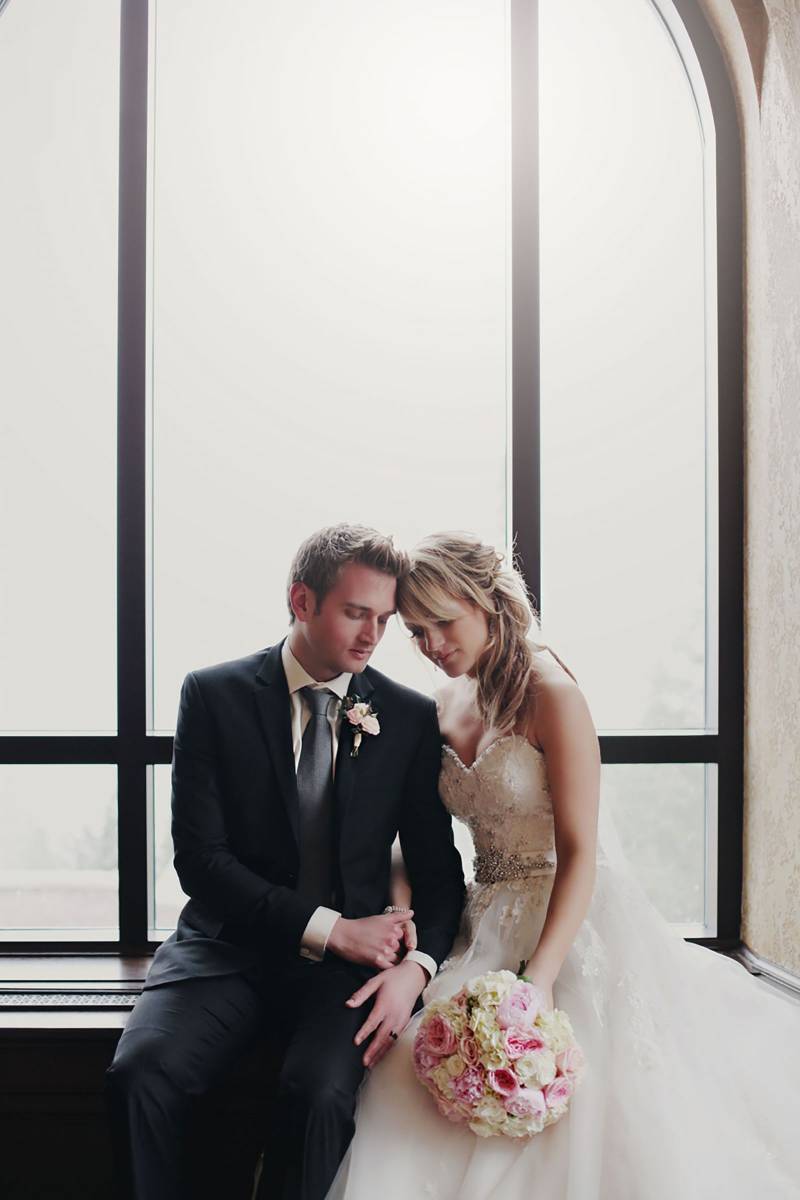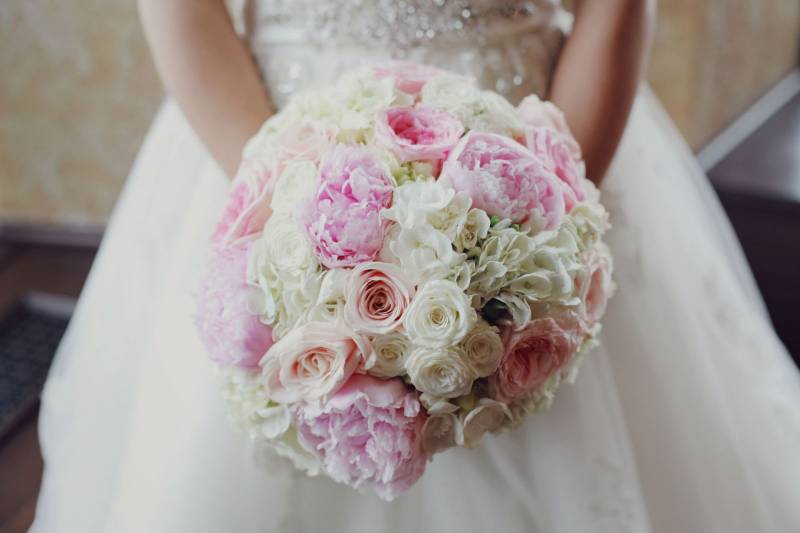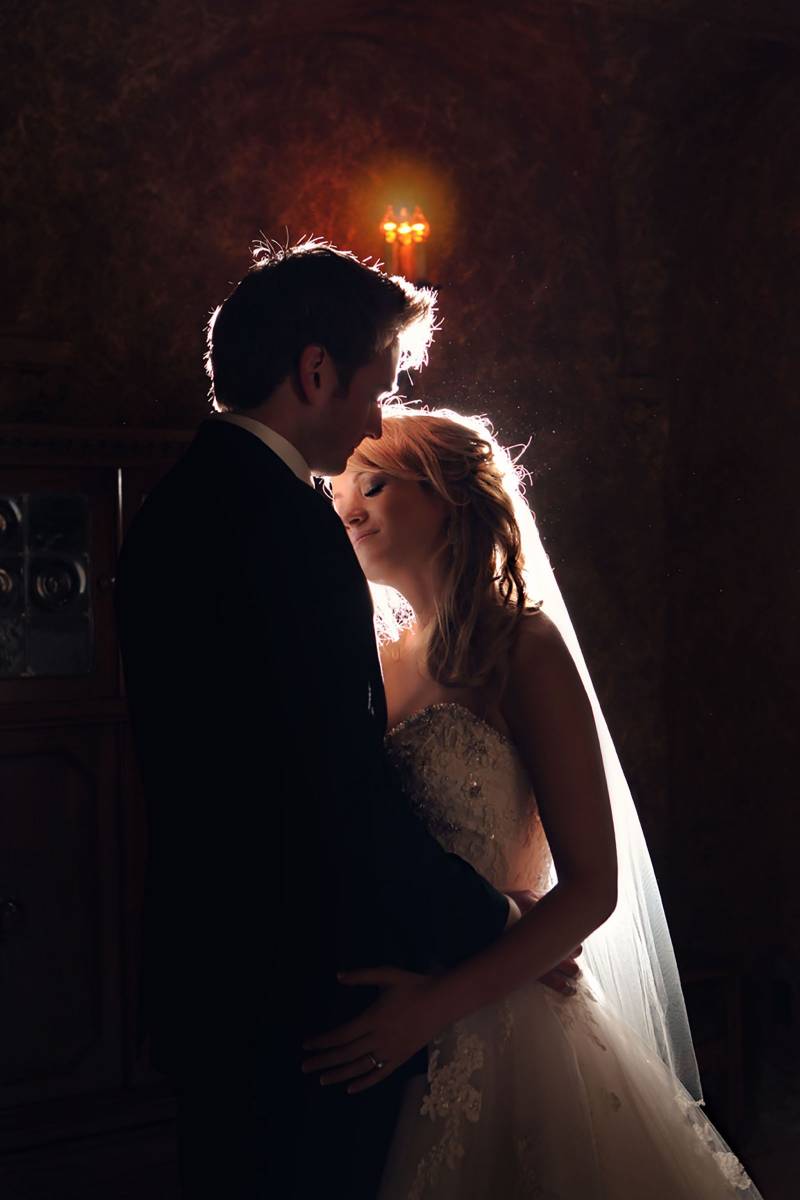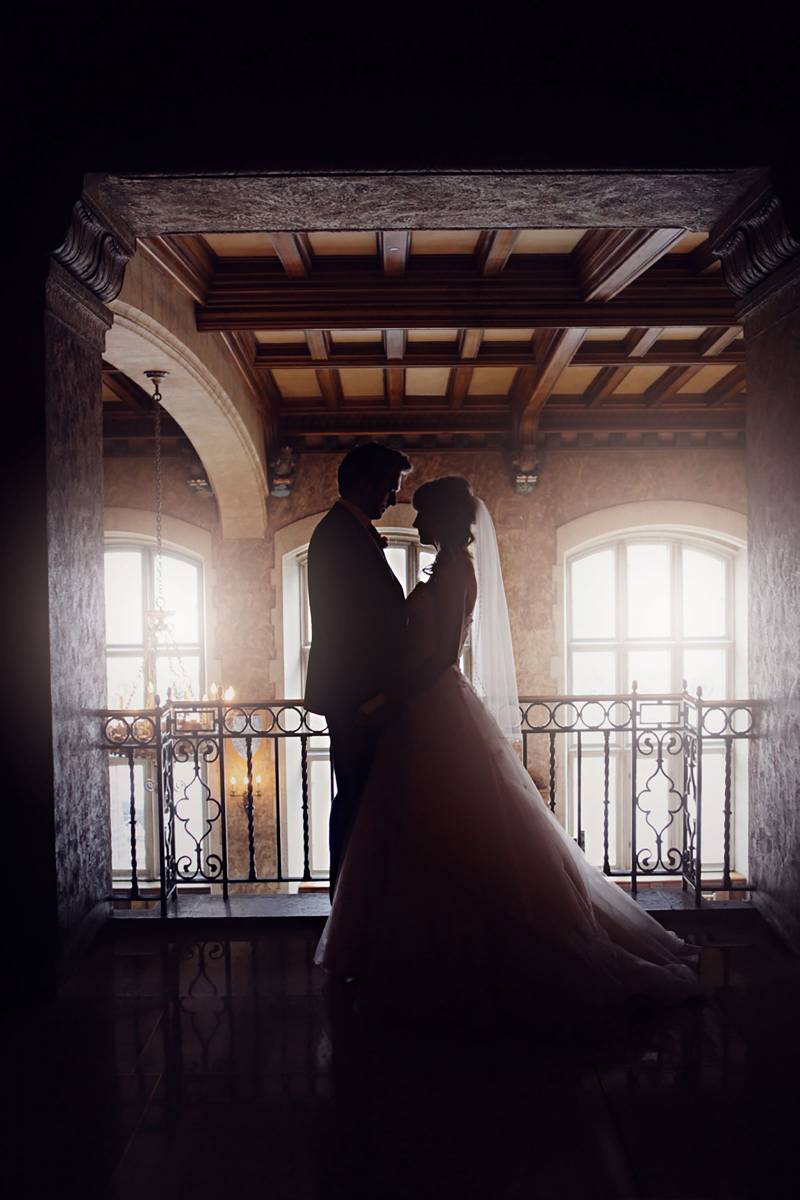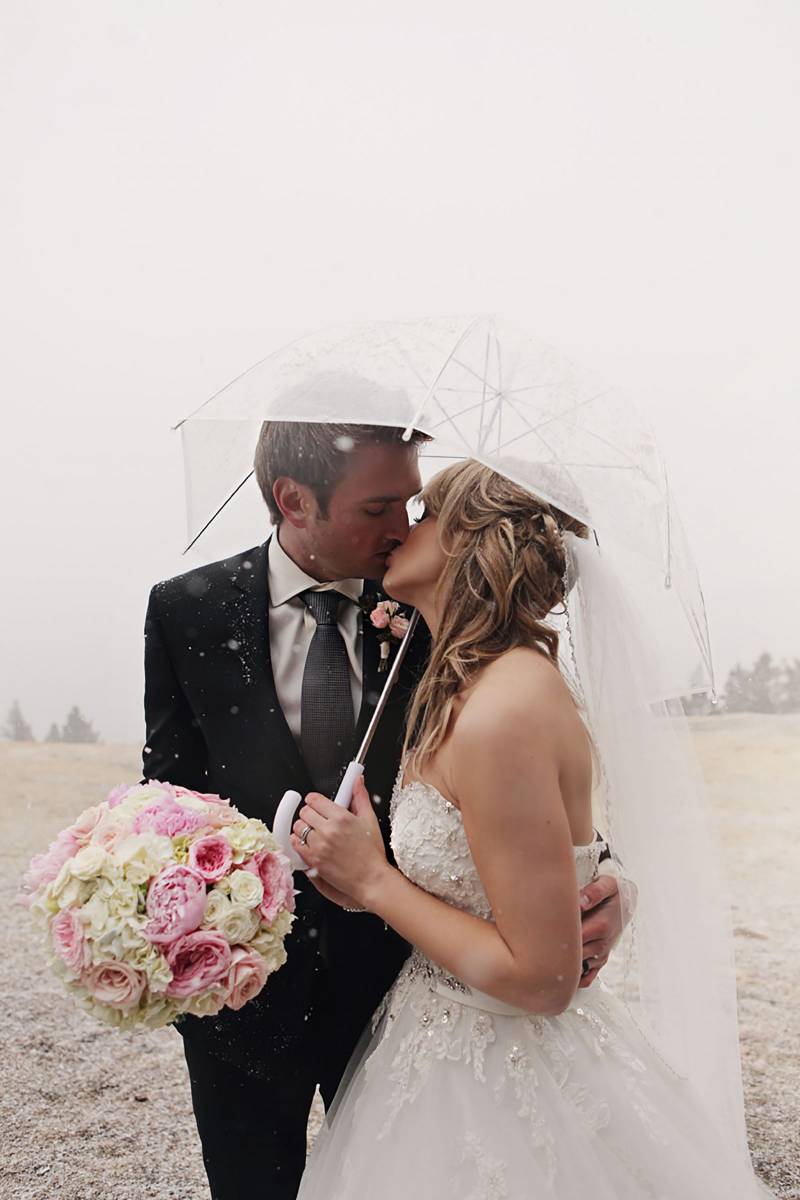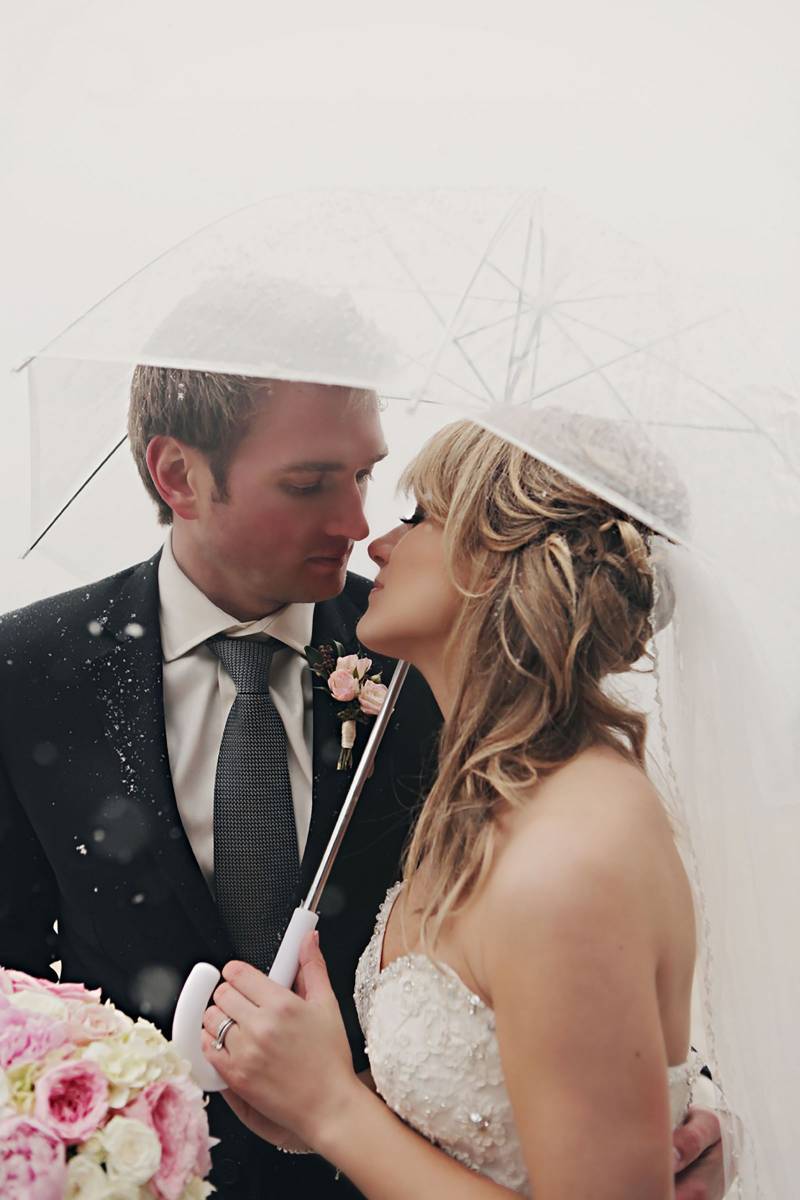 These are some of my favourite photos, they are utterly romantic, but I know it takes an amazing wedding photographer combined with a couple who is willing to go out in the miserable weather and still stay madly in love with each other for this kind of magic to happen. These two things came together perfectly and the photos speak for themselves! Natalie at White Dress Photography nailed it, she knows a thing or two about taking romantic portraits, in fact, you can see more of her amazing style and romantic wedding photos here.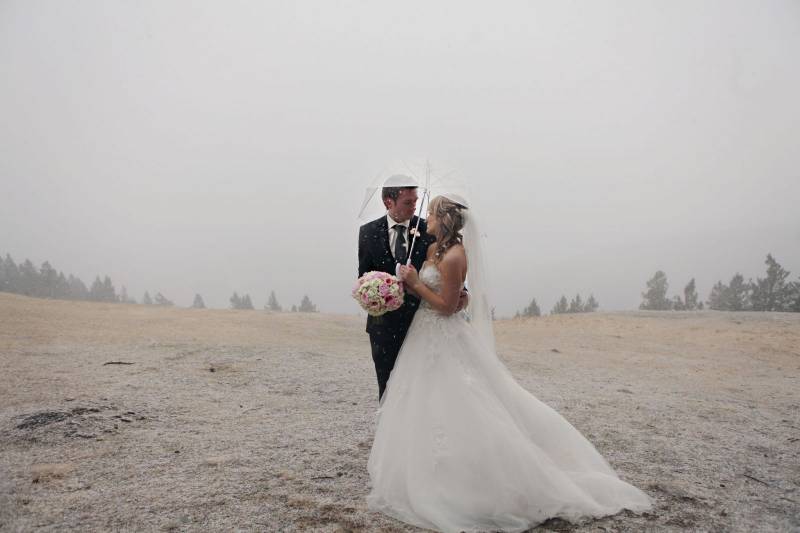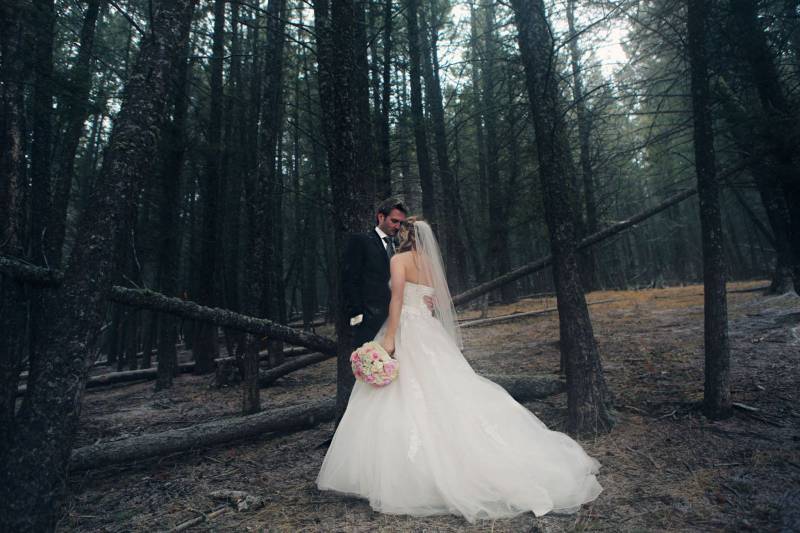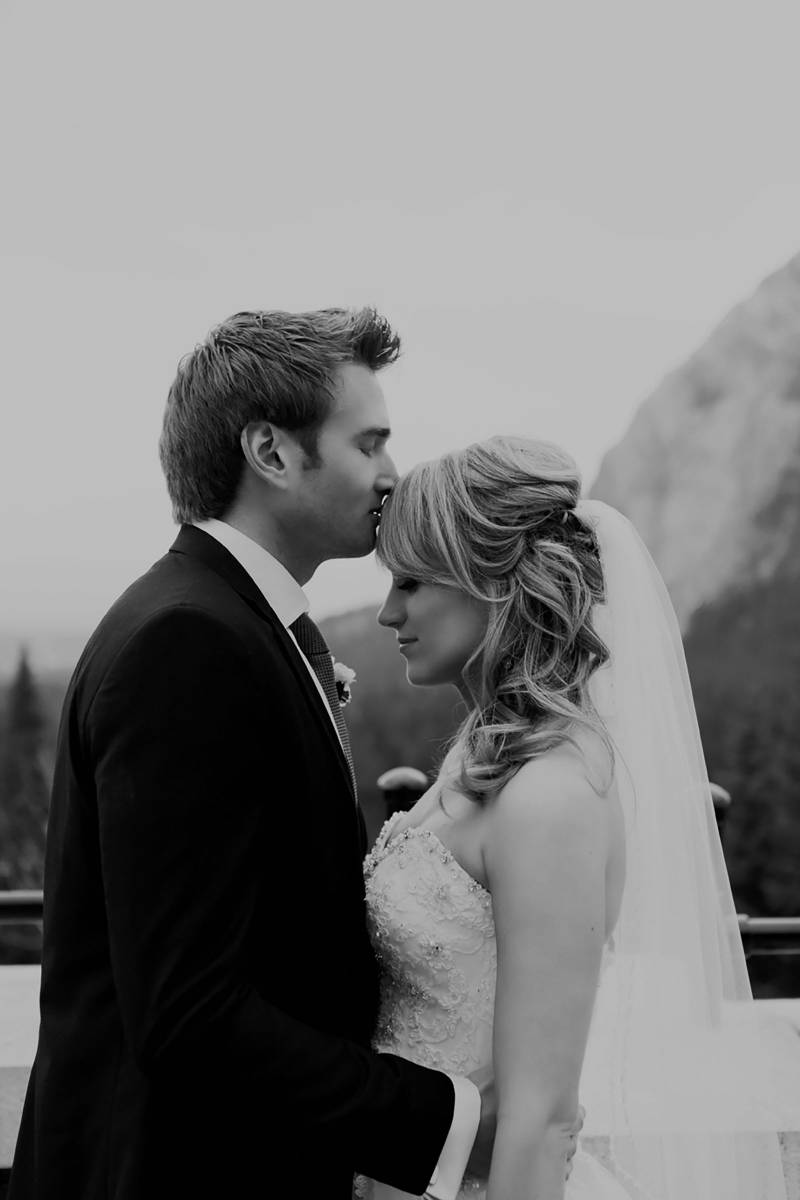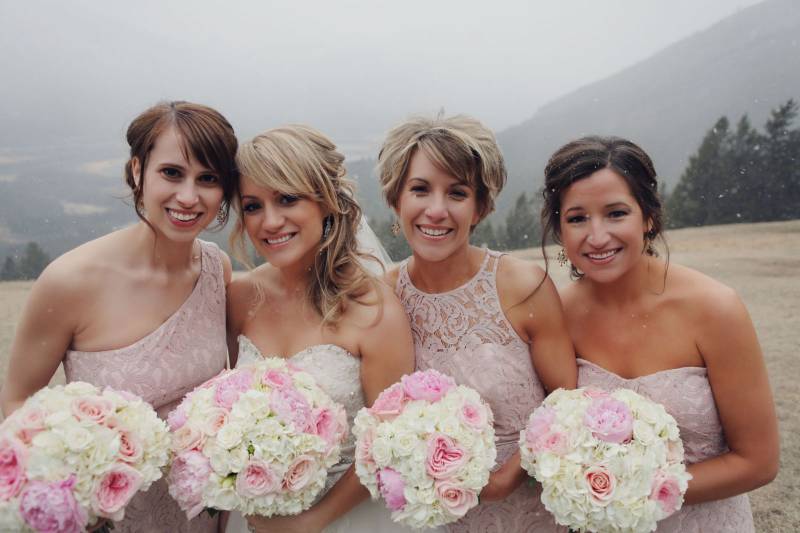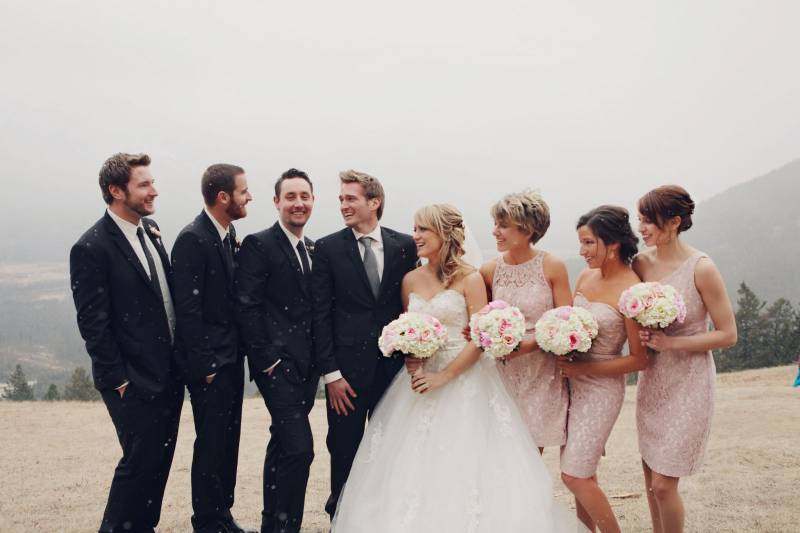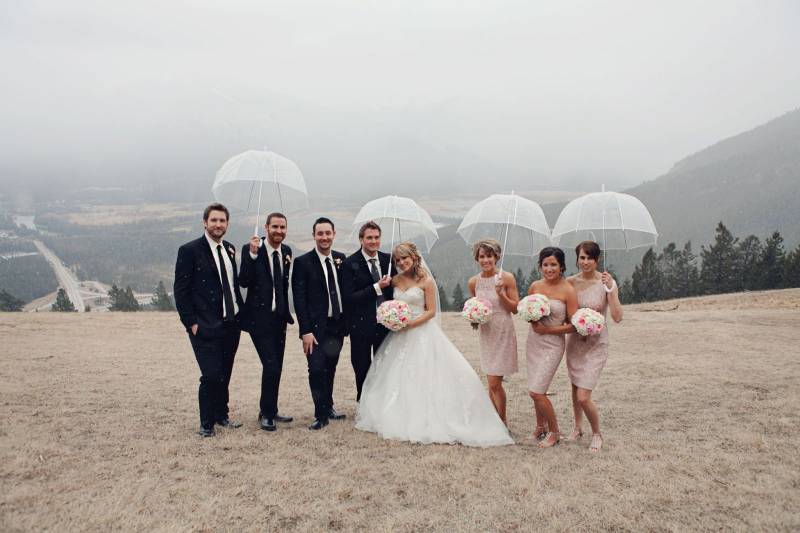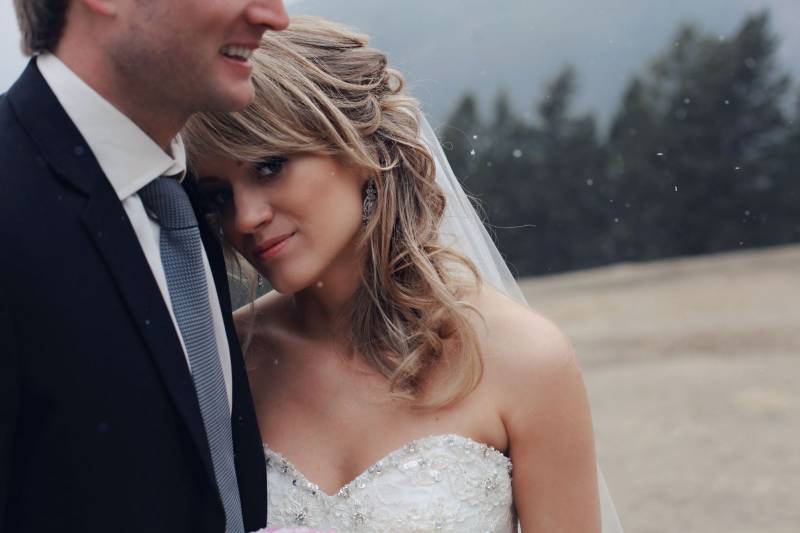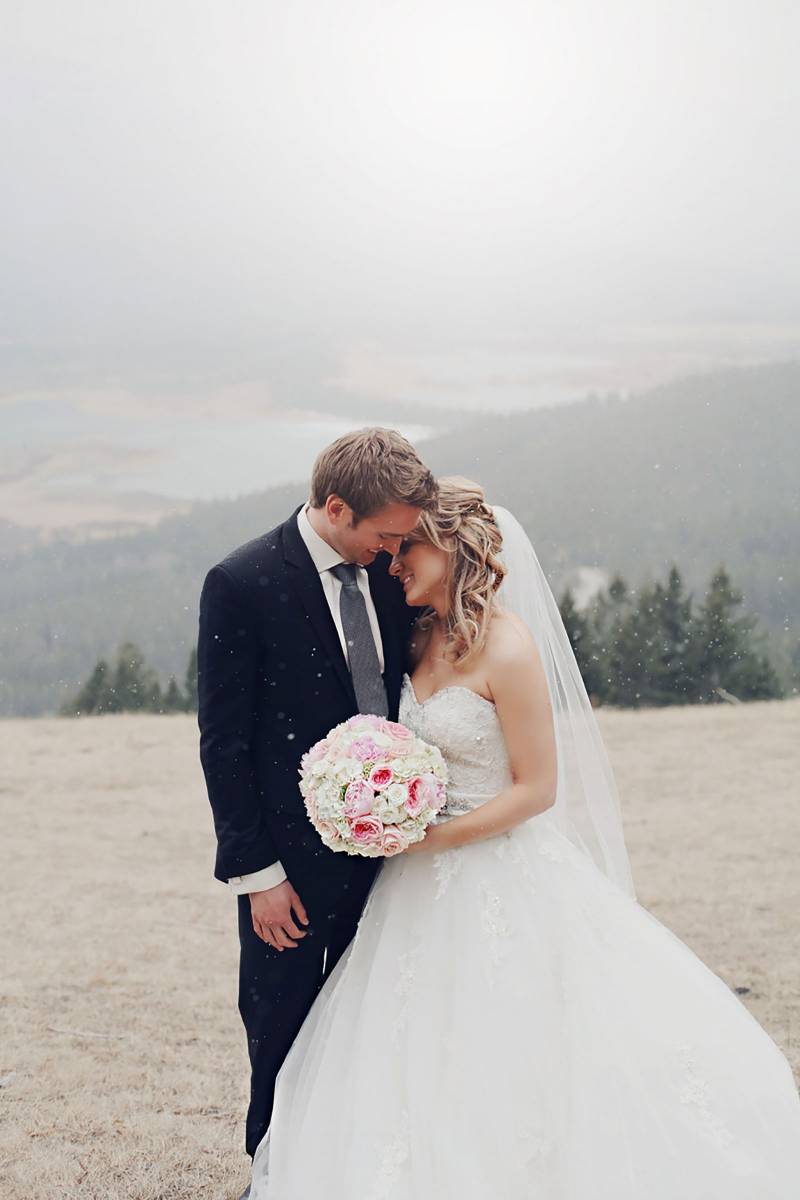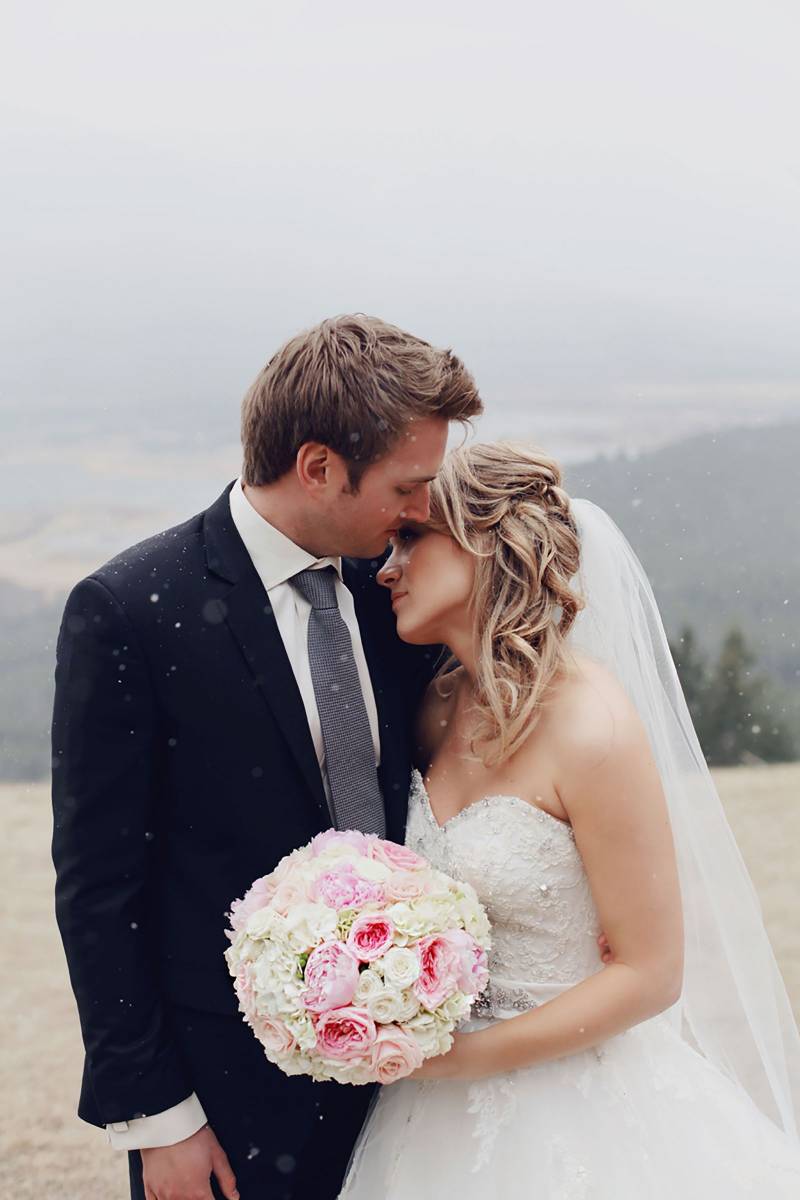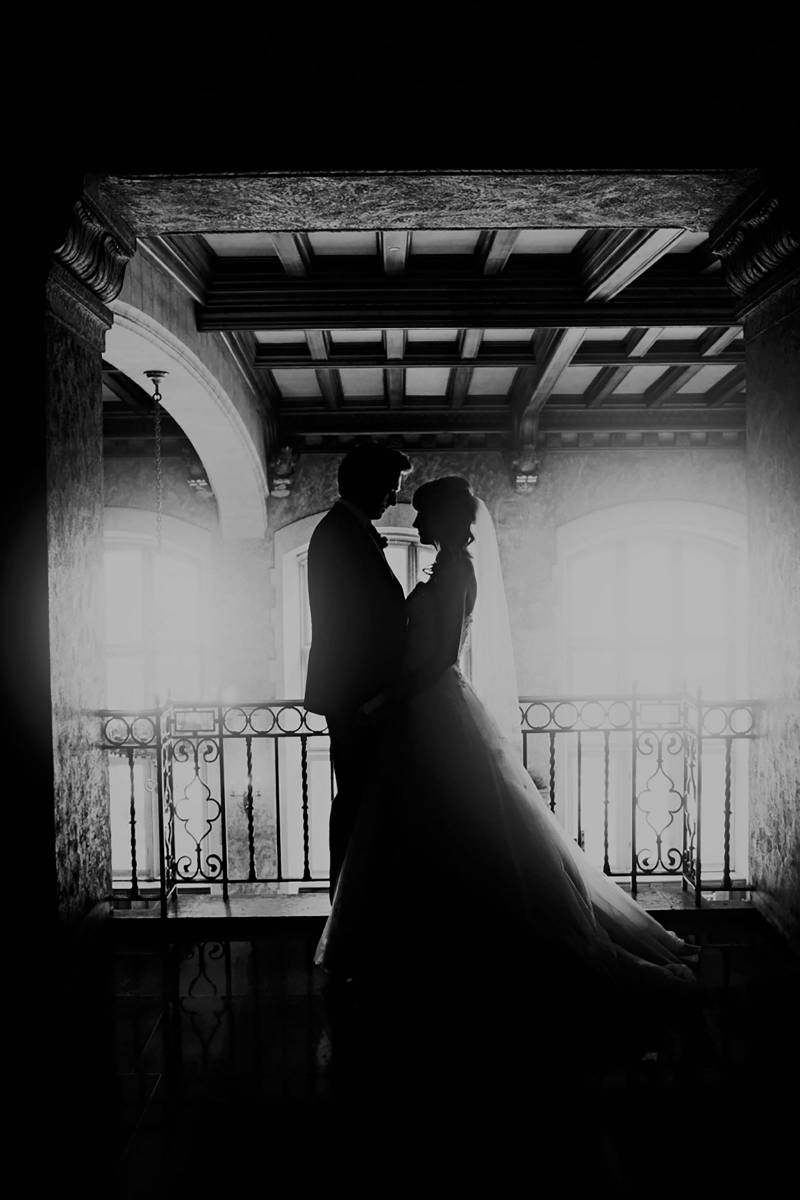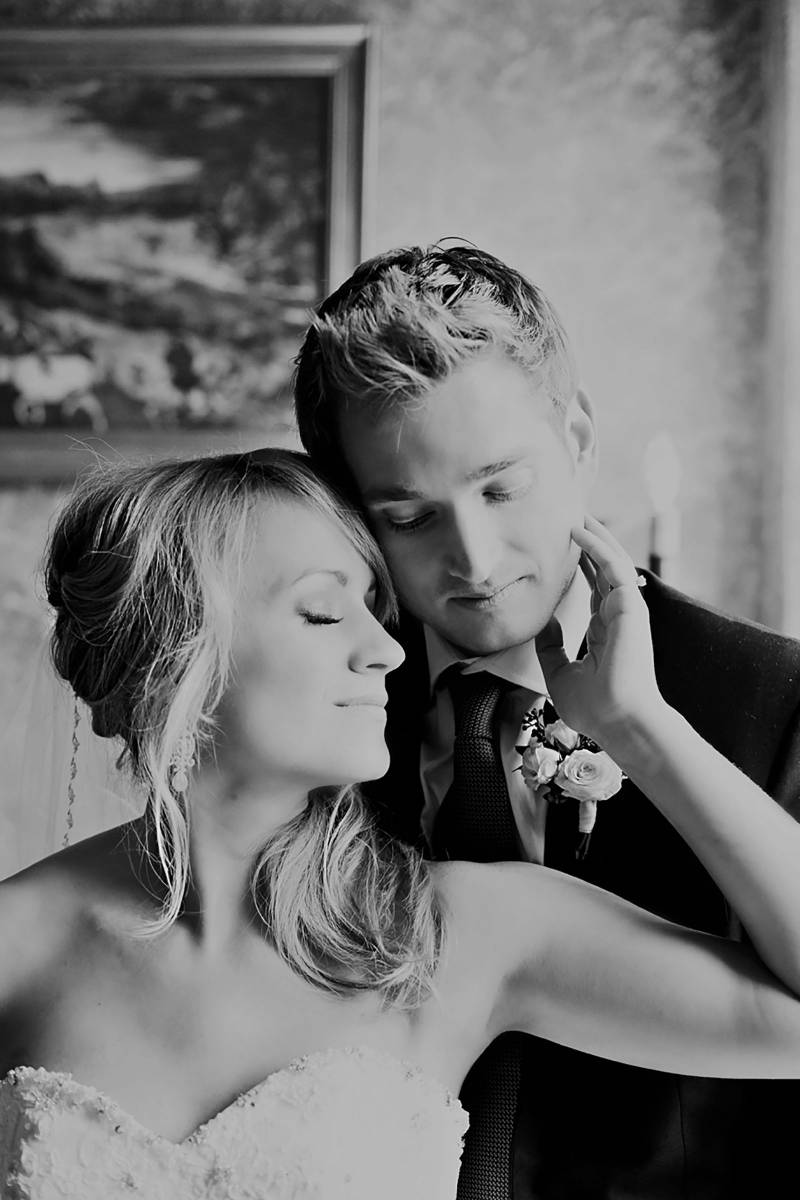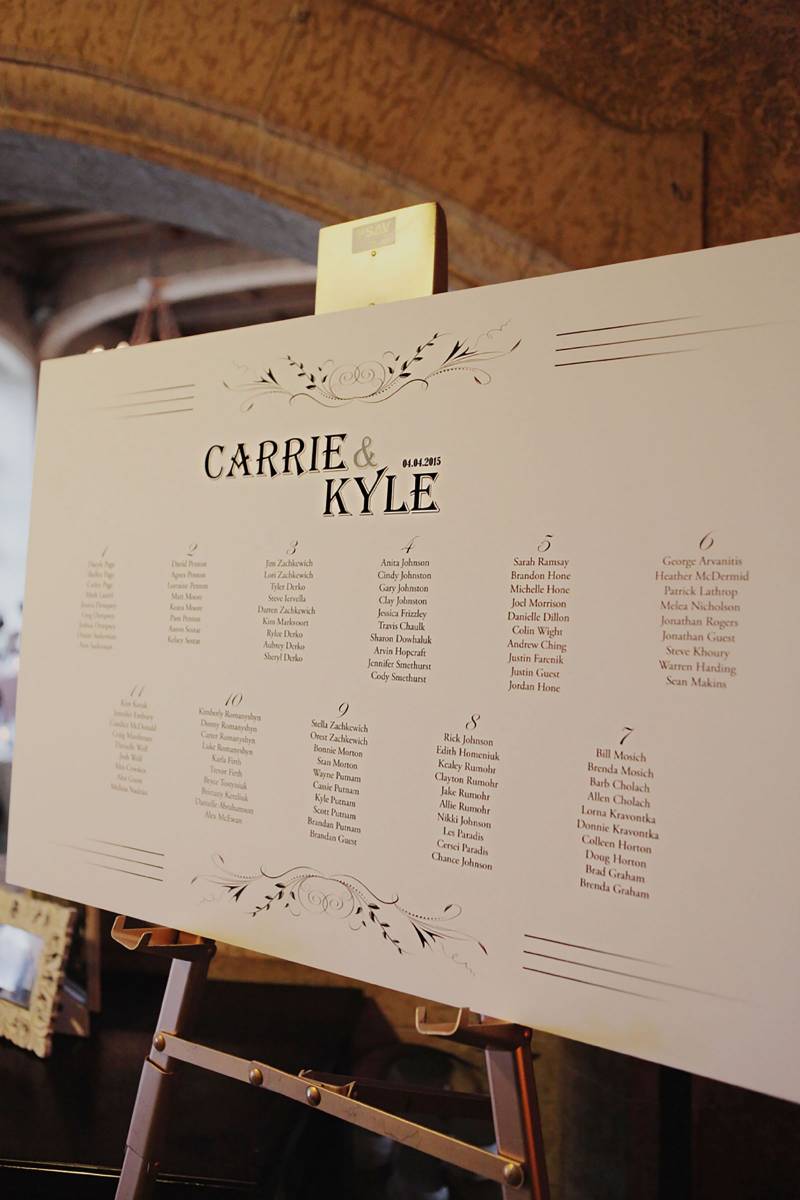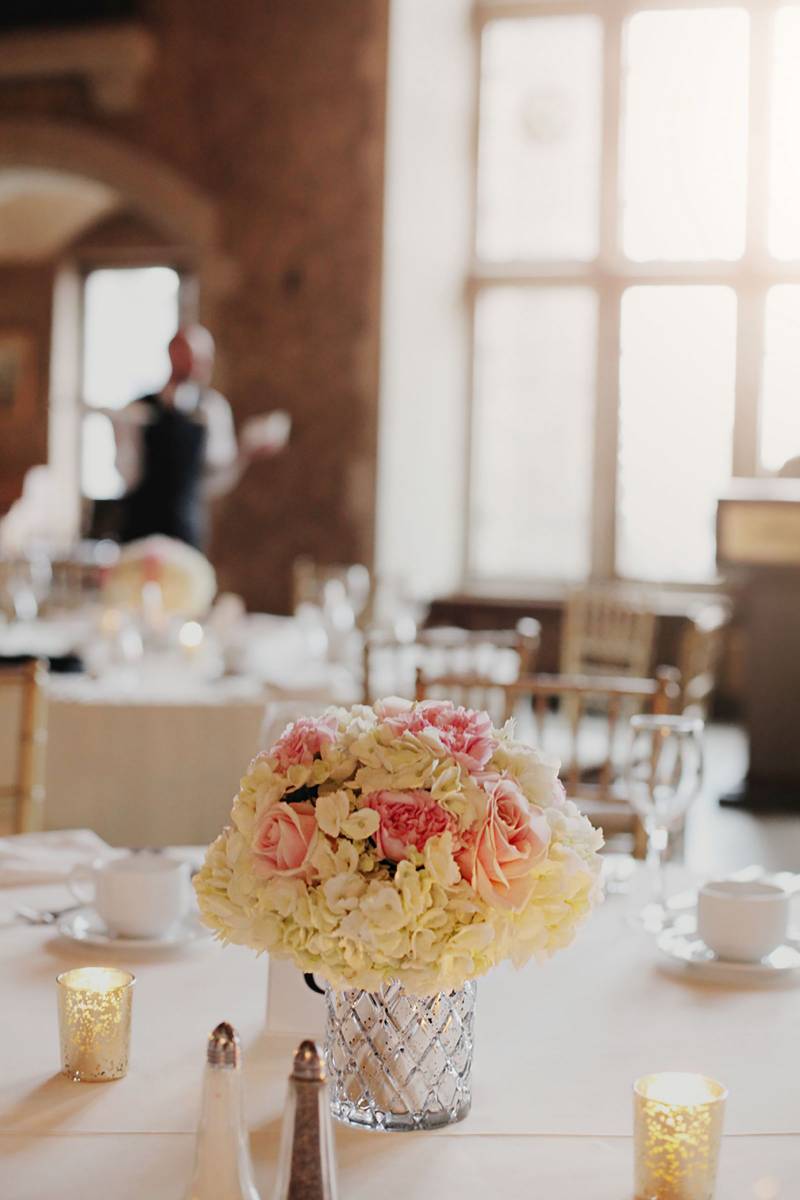 The Banff wedding reception was held in the beautiful and ornate Mt. Stephen Hall at the Fairmont Banff Springs. The reception was filled with elegant touches in gold and light pink that accented its high ceiling, grand oak beams, stone floors and cathedral windows.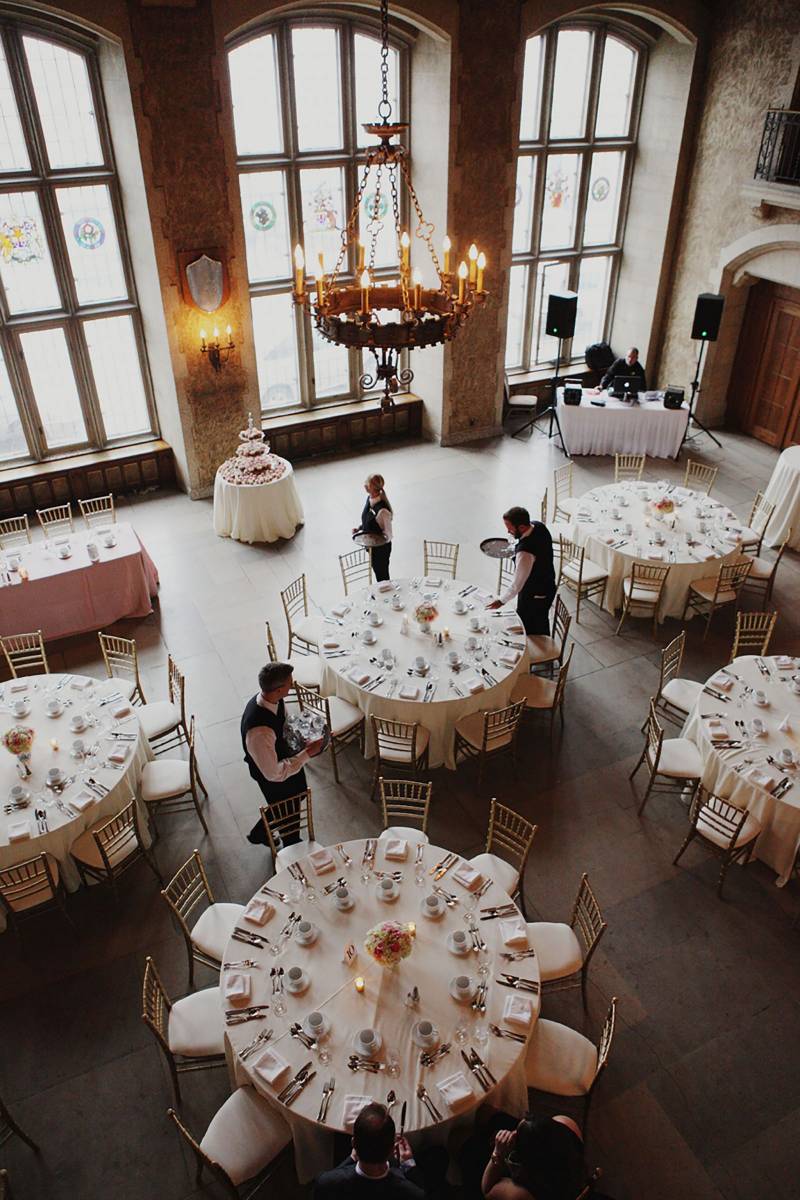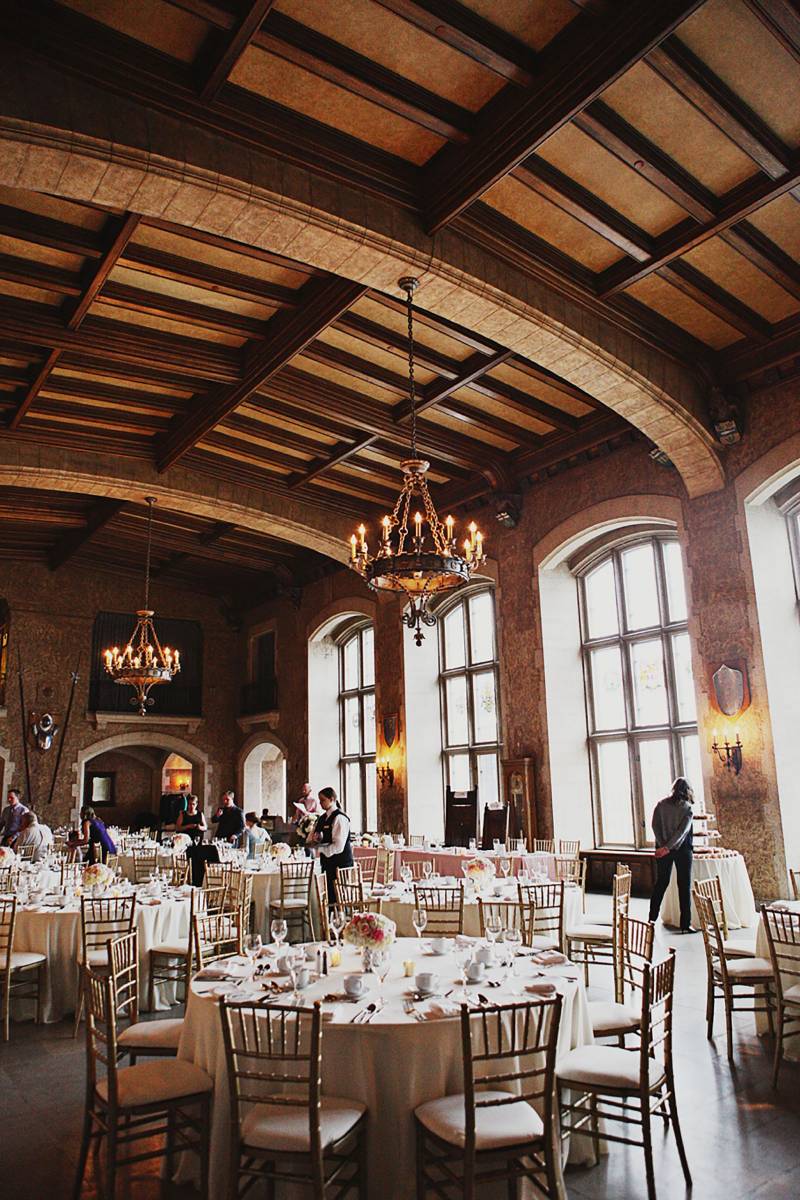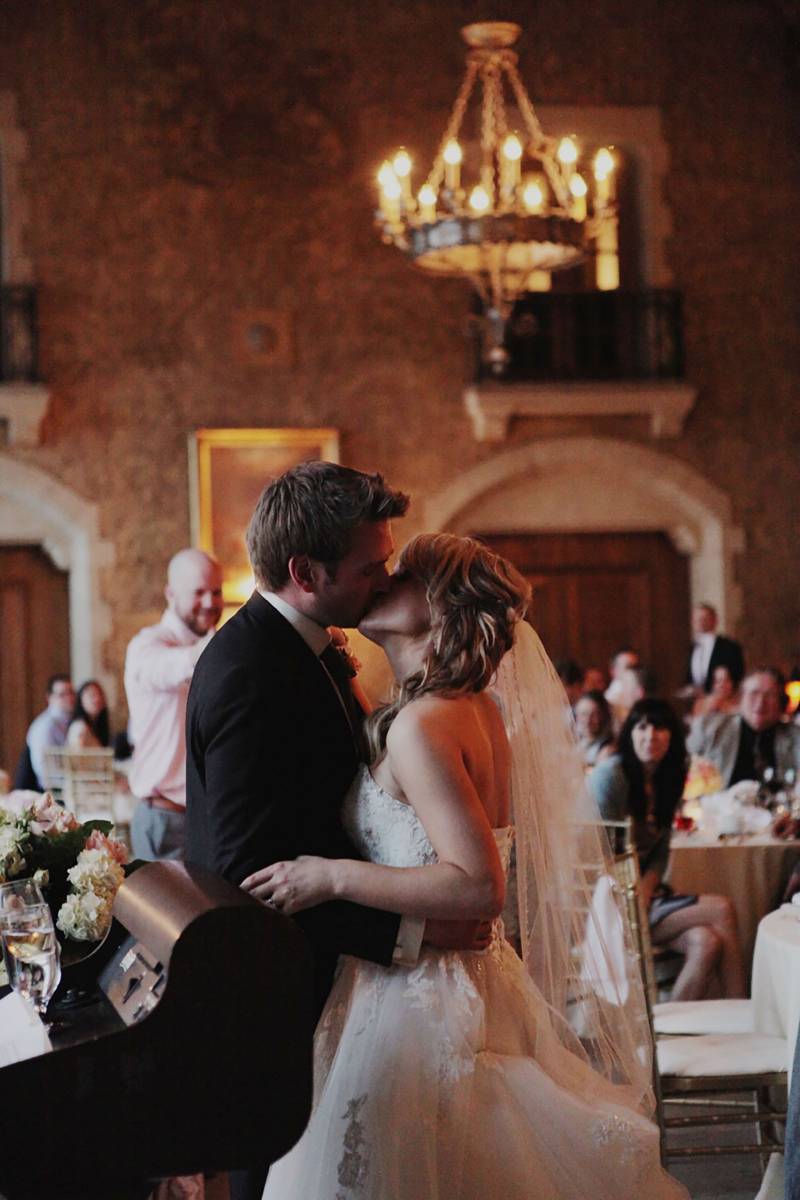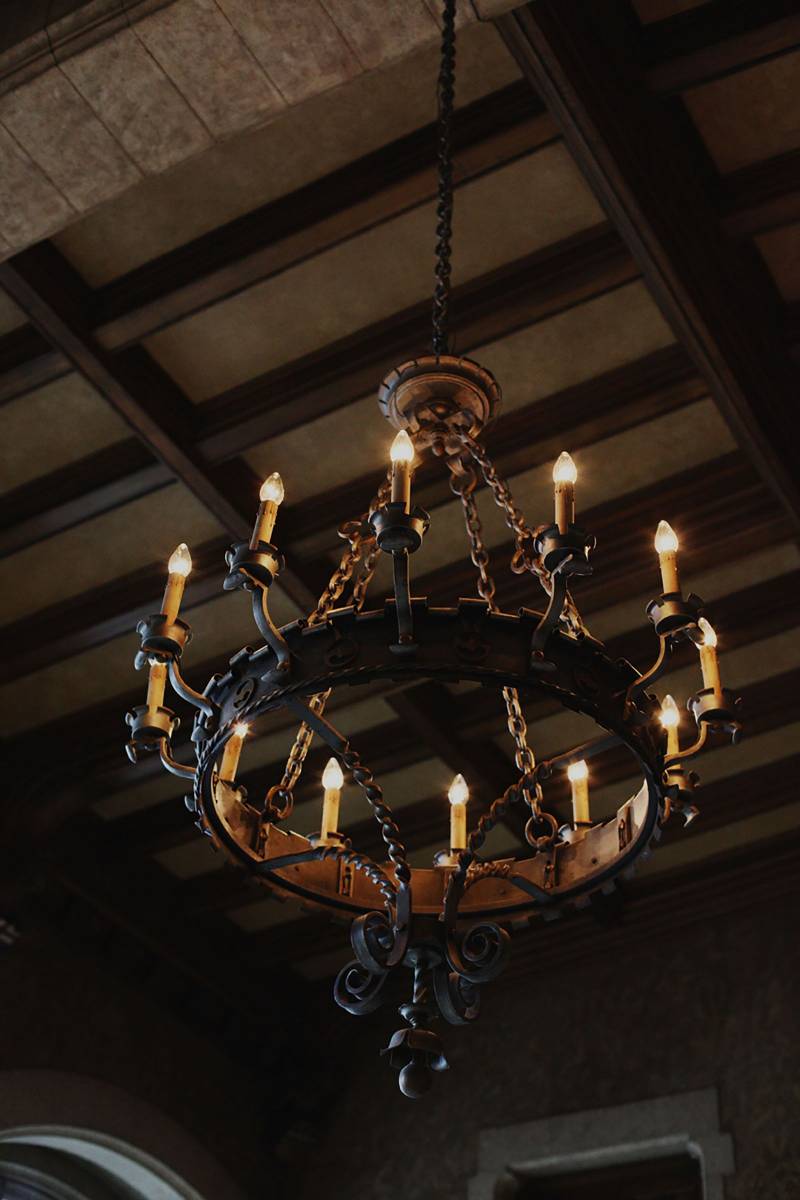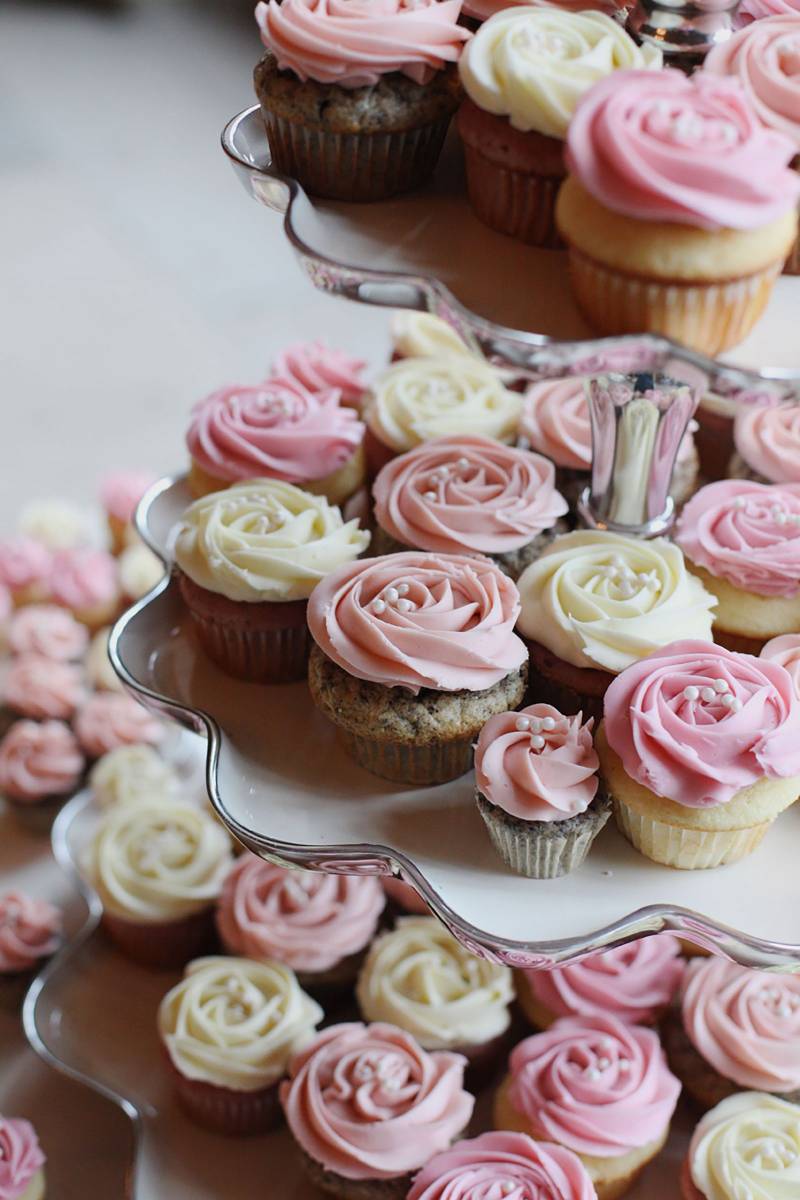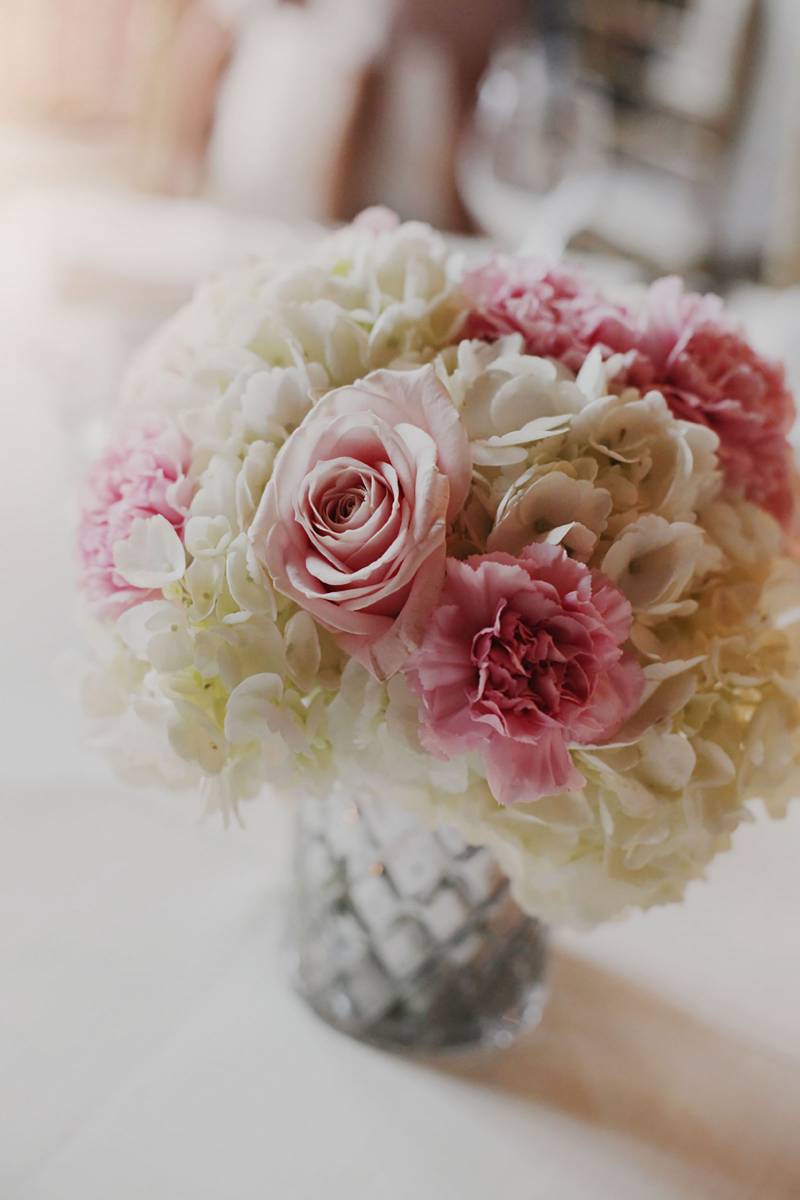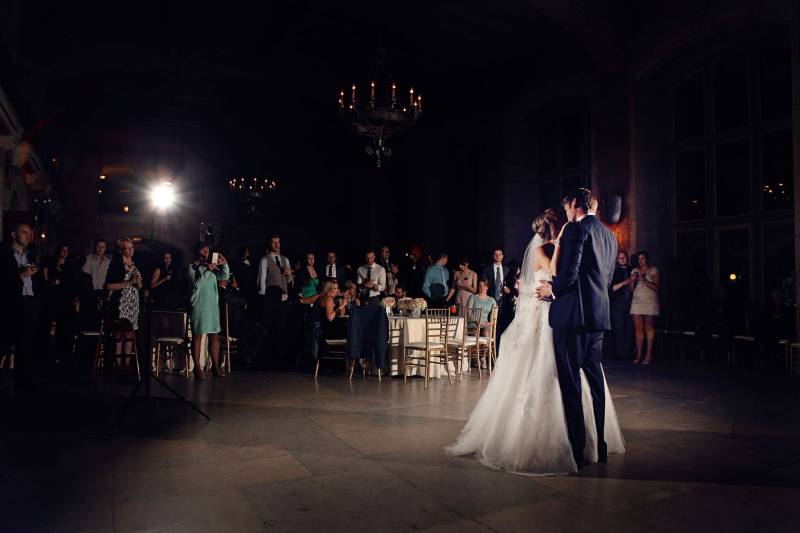 Thank you to White Dress Photography for capturing and sharing this beautiful Banff wedding with us! White Dress Photography is a memember of our recommended mountain vendors and is a fabulous photographer for your Calgary wedding or mountain wedding. Check out more about White Dress Photography here. Plus you can find pages of more Banff wedding inspiration, real weddings and tips in our Banff wedding section.