You're getting married in Banff and the leaves are showing off all of their beauty and rich colors. It's my favorite time of year, there is something about fall; the weather, the smells, the foods, and the colors are all so marvellous it's hard for anyone not to like fall. When you get a chance to spend fall in Banff and the Rocky mountains it brings anyone's love of the season up another ten notches because the mountains have a way of showing off in the most spectacular manner.

We know you want to capture that fall beauty in your Banff wedding photos so we've rounded up the best locations for wedding photos in Banff. These Banff photo locations are great all year round but they are especially gorgeous in the fall. Be sure to book a great wedding photographer who knows the area (here are some of our favourite Banff wedding photographers) and they'll be able to help you choose between these locations and maybe a few secrets of their own.
Be sure to click into any photo for more details about the amazing wedding vendors that made each image possible.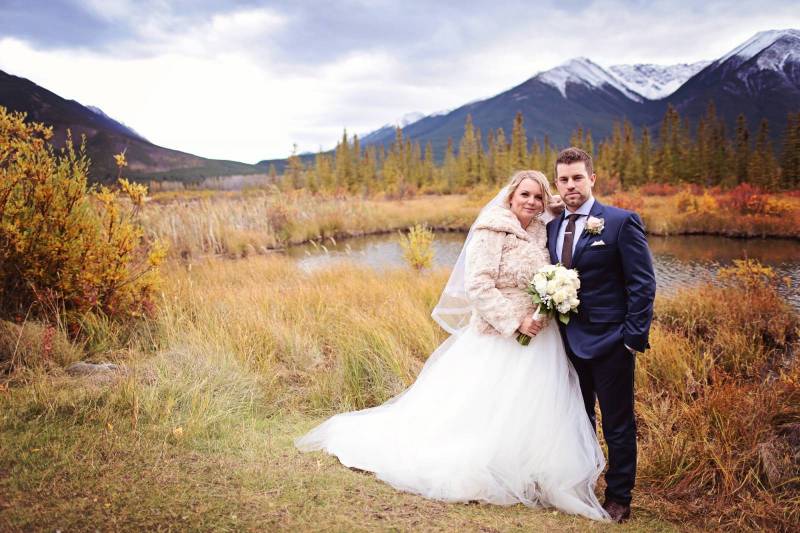 Vermillion Lakes
The docks on Vermillion Lakes make for a great wedding photo location. The marshes and lakes are serene and beautiful and the mighty Mt. Rundle rises up in the background for stunning wedding photos. This location is amazing at sunrise and sunset.
This gorgeous Banff engagment session takes place at Vermillion Lakes for more inspiration.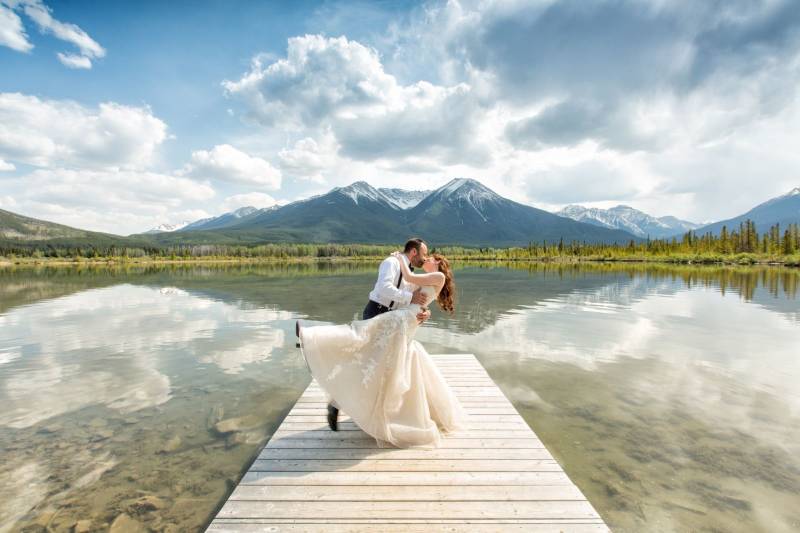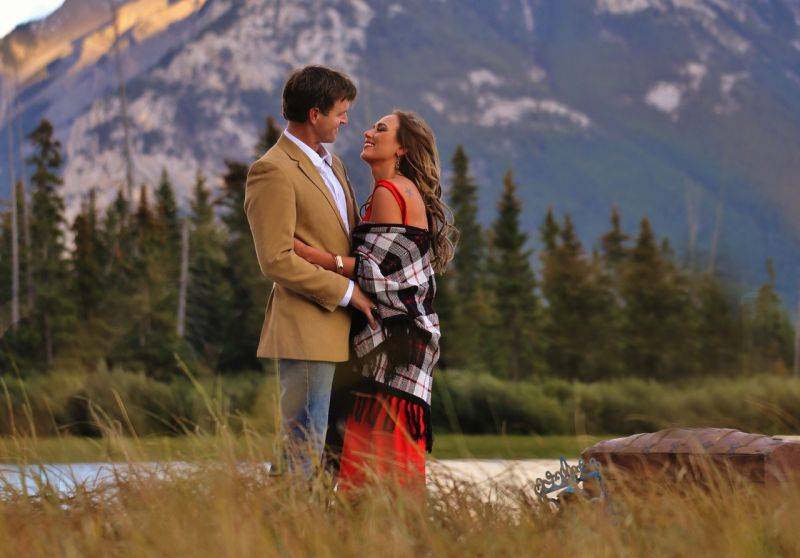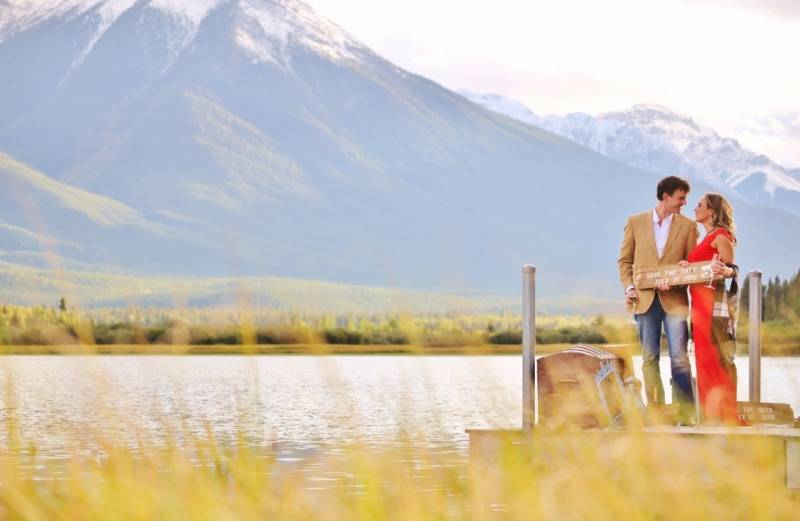 Surprise Corner
I'm not sure if "surprise corner" is the official name but it's what this little location in Banff is called by everyone because you turn the corner and suddenly get this amazing view of the majestic Banff Springs Hotel against the backdrop of Sulphur Mountain and the beauty of the Bow Riveer as it cascades down into the Bow Falls. It's a fabulous location for iconic wedding photos in Banff.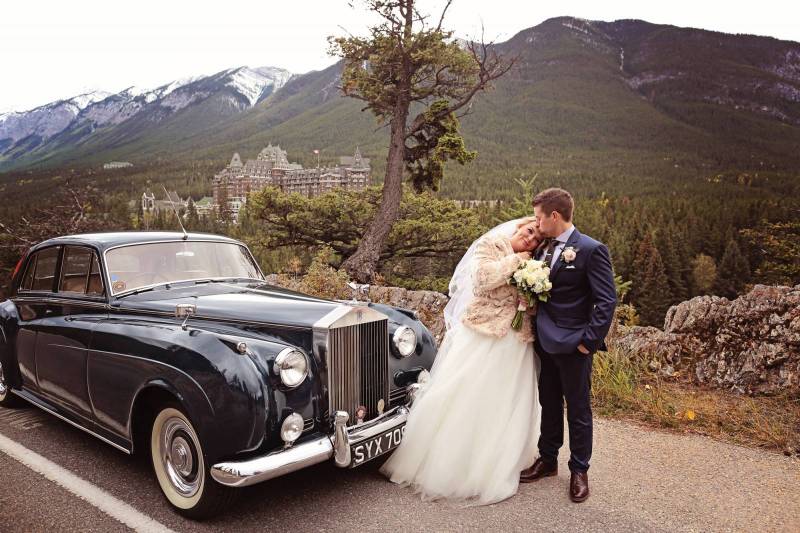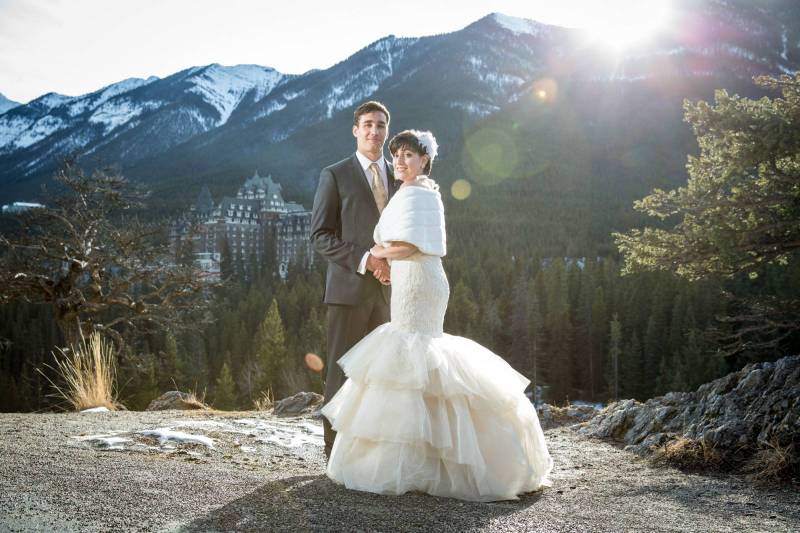 The Fairmont
The Fairmont Banff Springs Hotel is a majestic castle in the Rockies. If you're getting married at the Fairmont you'll be able to take photos inside the beautiful castle with it's ornate decor and luxurious rooms but the grounds around the Fairmont are also beautiful and a great Banff wedding photo location.
There are so many amazing rooms for weddings at the Fairmont check out one of our favourite Fairmont Banff Springs weddings here.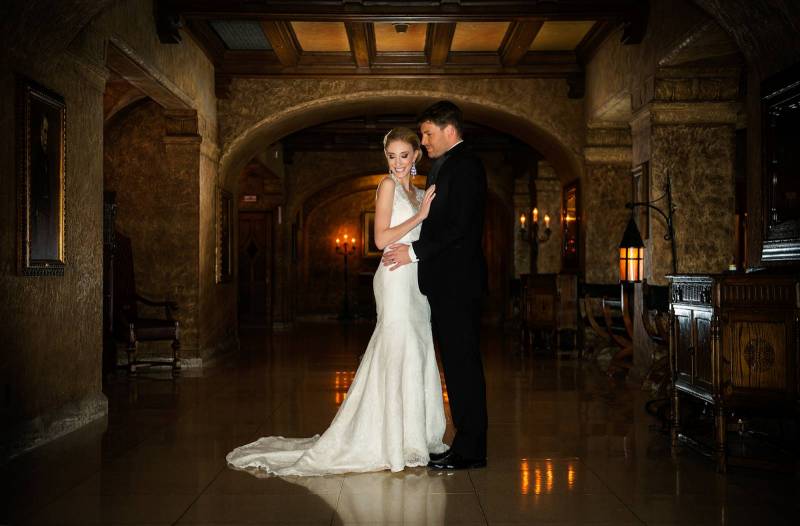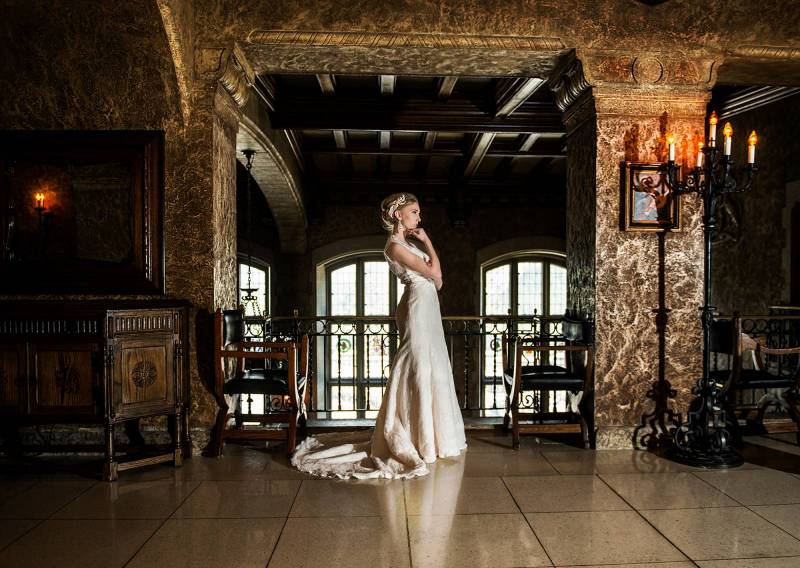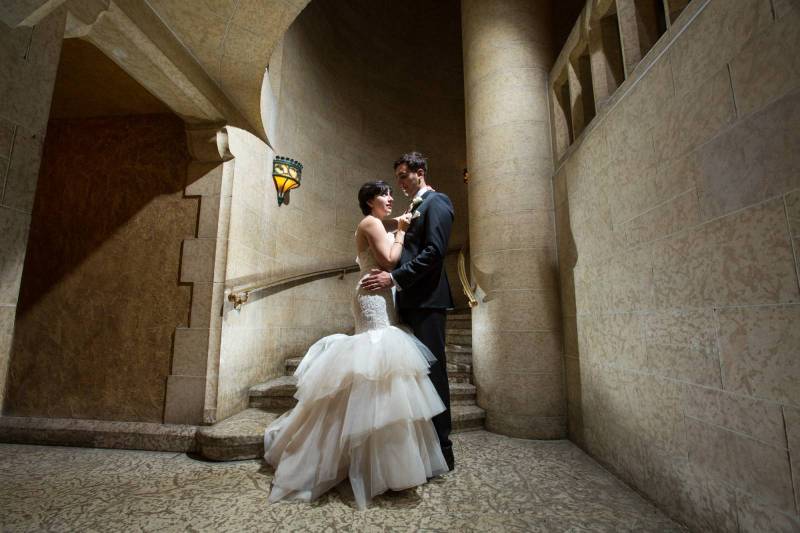 Two Jack Lake or Lake Minnewanka
Two Jack Lake or Lake Minnewanka are a great locations for wedding photos where you have beautiful views of a mountain lake and all of the surrounding Rockies. In season you can even find beautiful fields of daisies here. There is a large parking lot and a short walk will give you access to many great photo locations.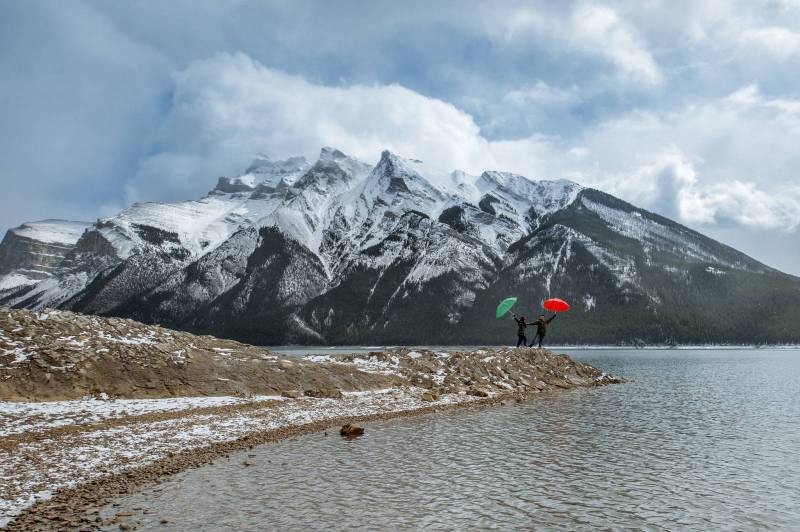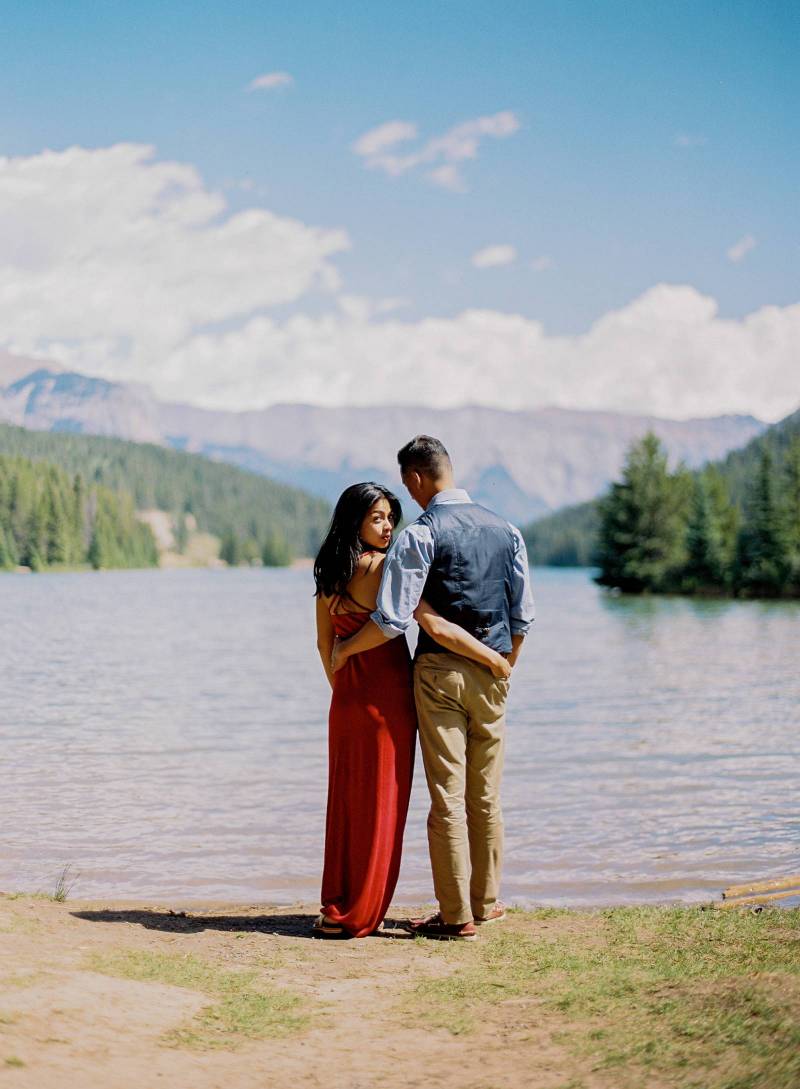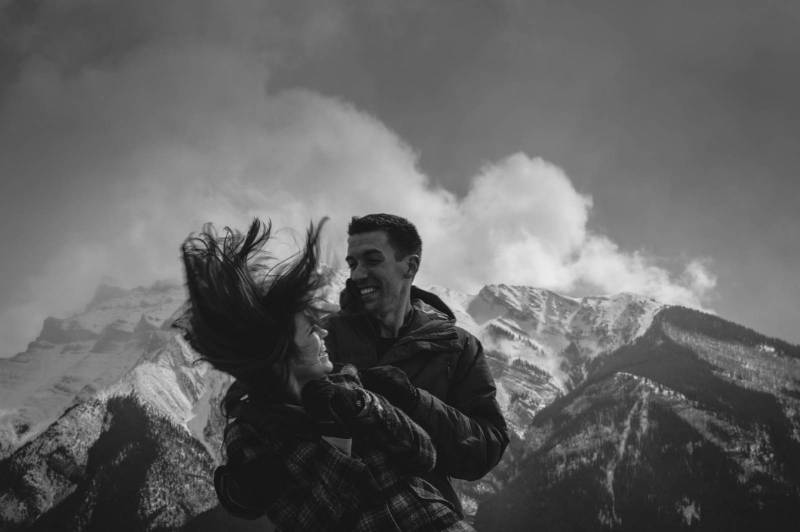 Town of Banff
The town of Banff is so beautiful, rustic and iconic it even works as a great photo location. Use the bustling streets and rustic storefronts of Main Street to capture photos that will remind you of Banff and the beauty of the town that draws millions of tourists every year.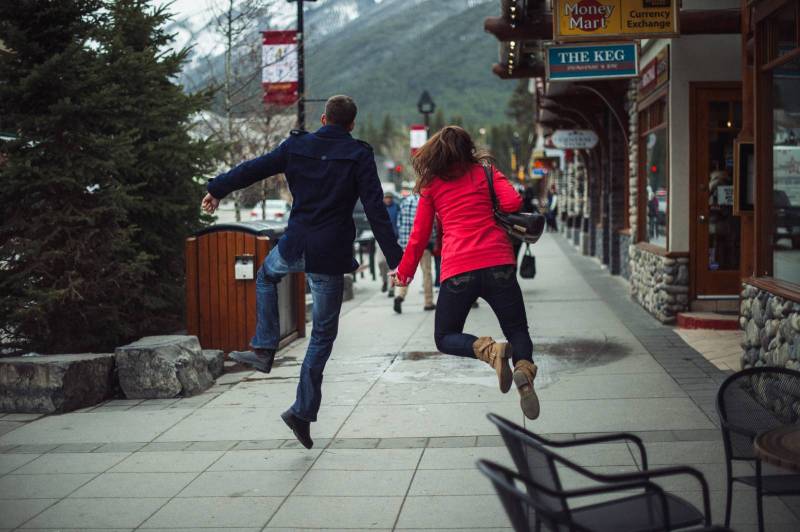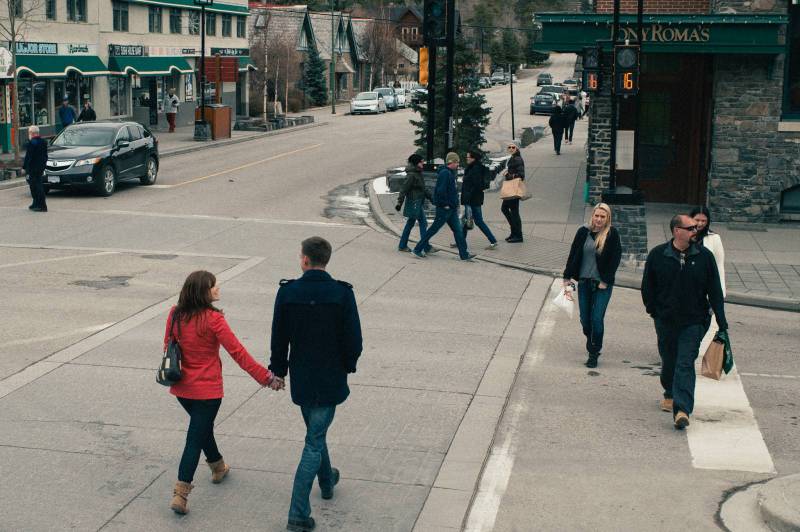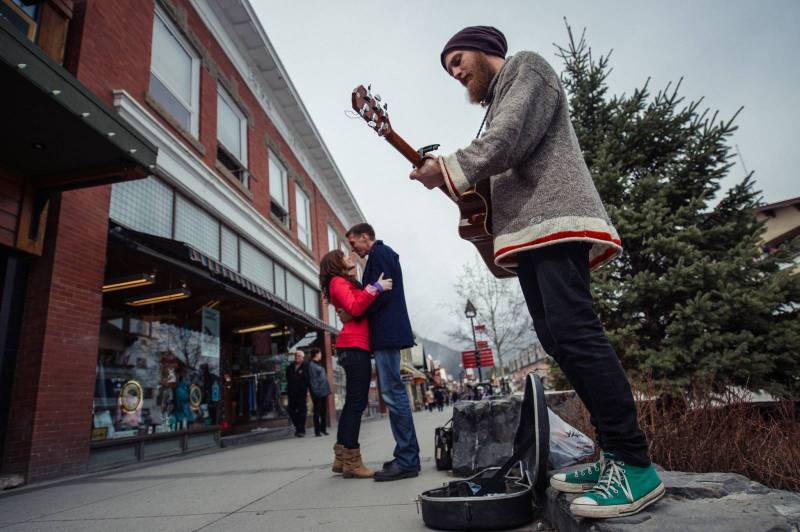 Cascade Ponds
Cascade ponds is a great location for wedding photos in Banff, it has tall grass, spruce trees, beautiful coloured water, rocky river beds, a wood bridge and amazing mountain views. There are picnic shelters and washrooms here as well and it's easily accessible and not quite as far as a drive as heading out to Lake Minnewanka or Two Jack Lake.