These two have travelled the world together from their engagement in Paris to their wedding in the Dominican Republic. So it was only fitting to keep up with the travelling theme for their engagement session and they chose to head out to the mountains in Jasper for a bohemian and romantic inspired engagement session. Their incredible wedding photographer, Kristy Ann Photography, captured the beauty of autumn in Jasper and the love between Maria and Gino perfectly.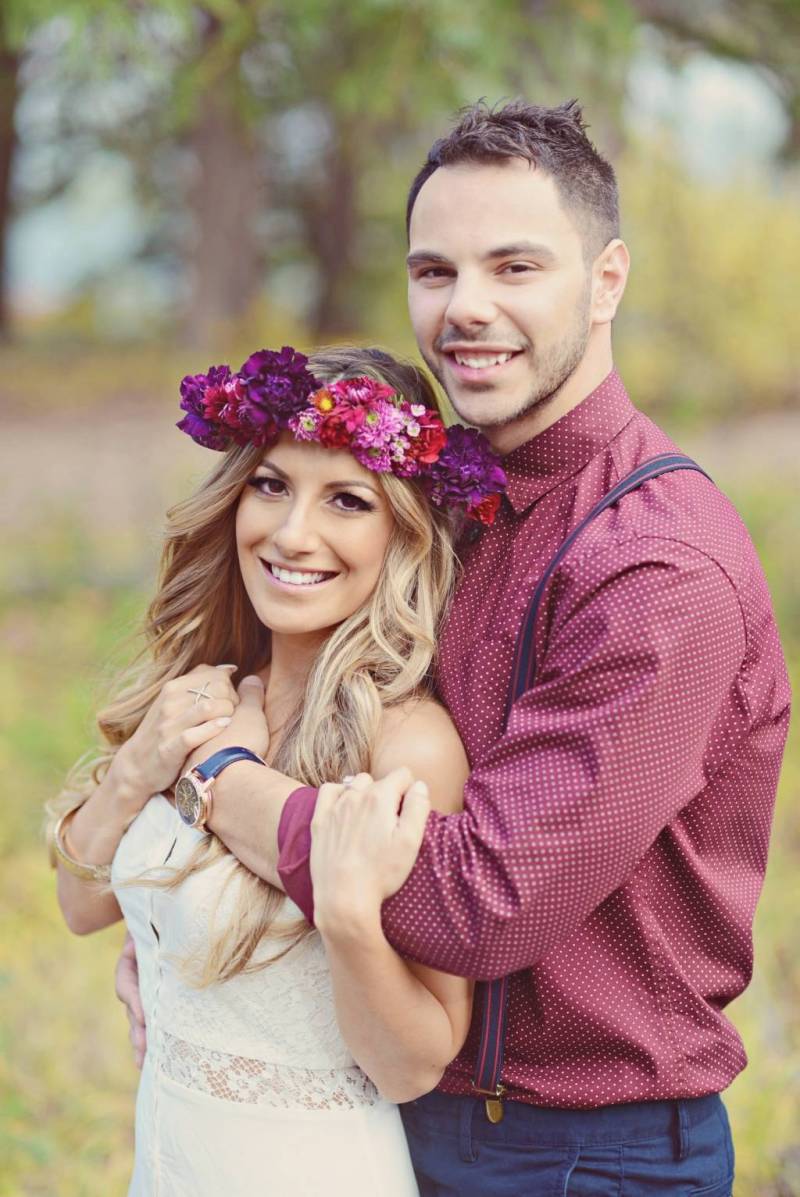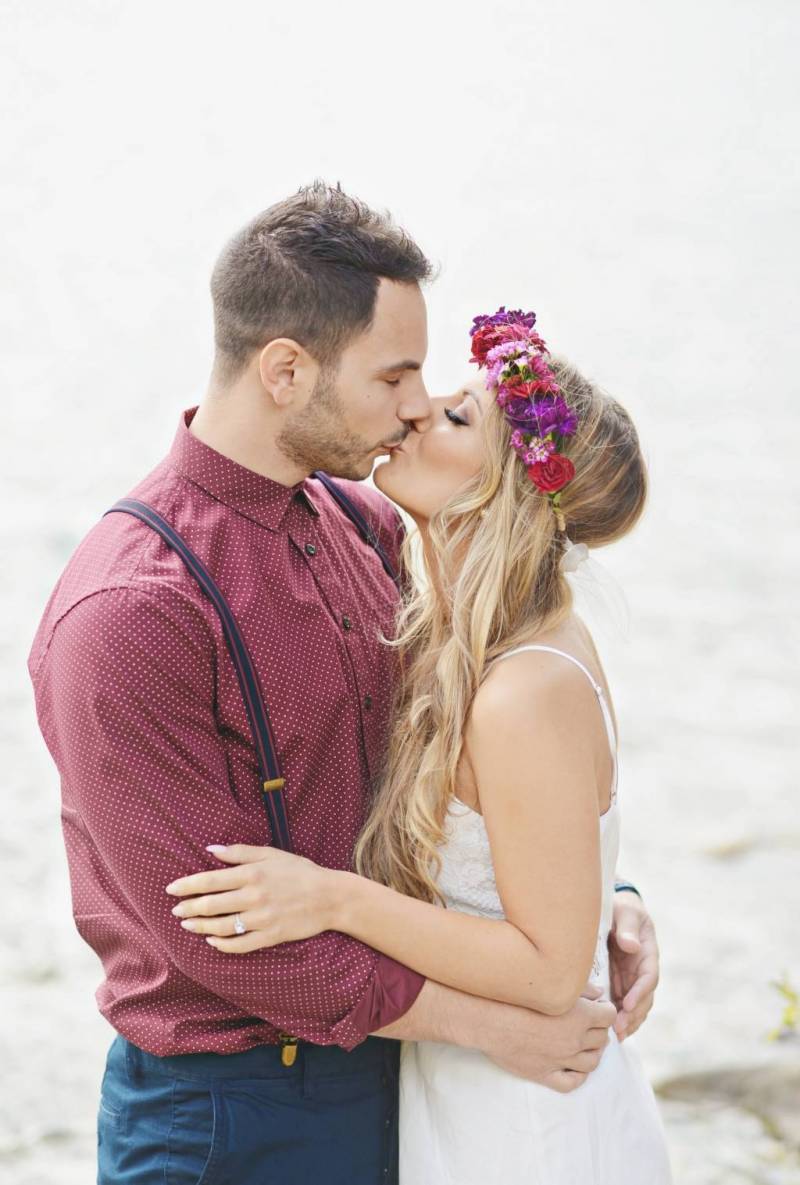 Gino and Maria actually met as kids, she was friends with Gino's cousin and he had been a part of her life for many years before they began to see something different in each other. But one night they had a chance to sit and talk heart to heart and this conversation would change the direction of their relationship forever and six and half years later lead to the beginning of an incredible marriage.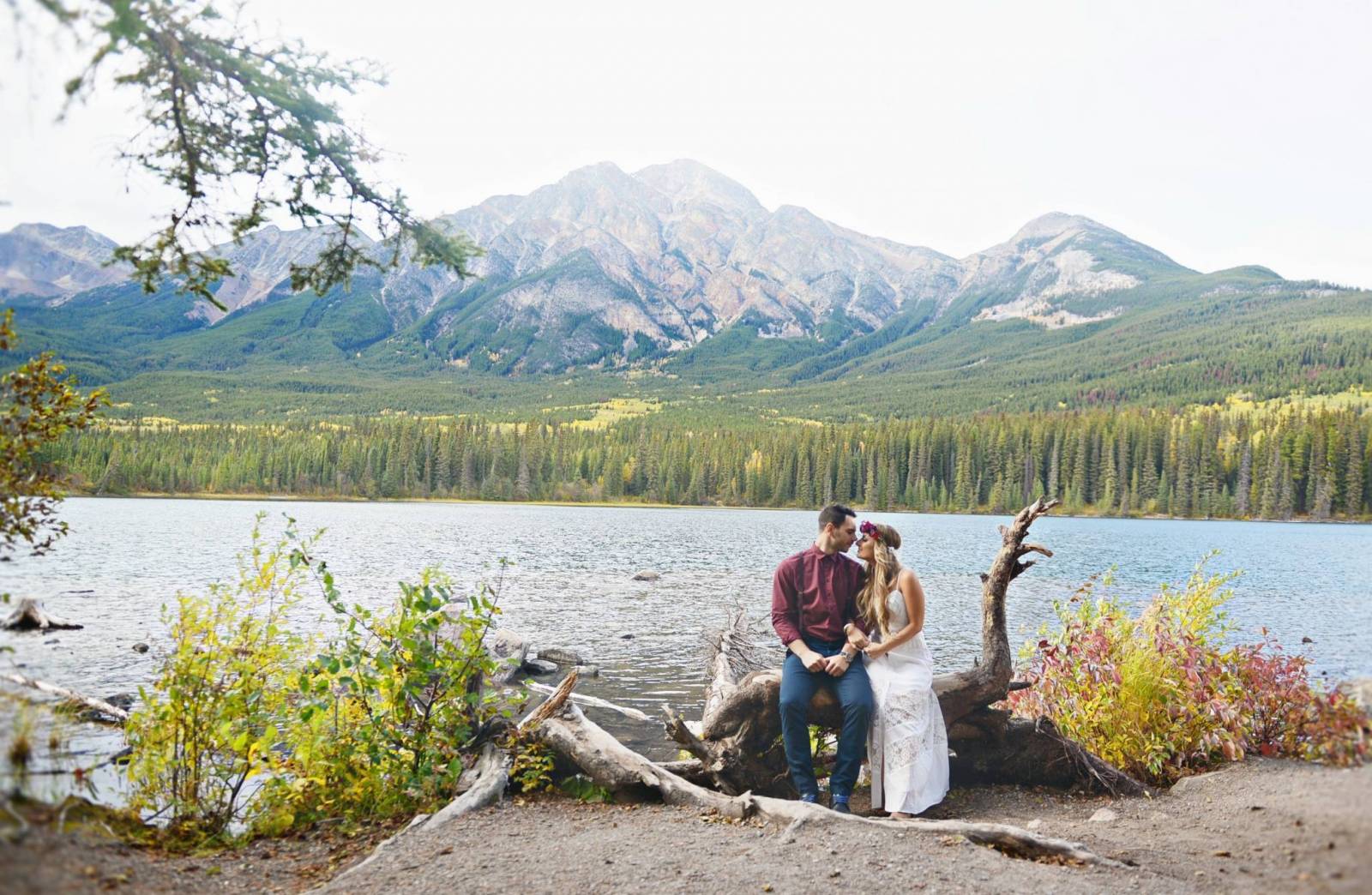 Gino knew he wanted to ask Maria to marry him and he wanted the proposal to be absolutely amazing. They had a trip to Europe planned for the summer in 2014 and he knew this was the perfect opportunity to create something magical for the love of his life. Maria had always been obsessed with the Love Lock Bridge so on the first night they arrived he made sure they got all dressed up and headed out to the bridge she had been waiting to see. As they got to the bridge a lady was also admiring the locks and beauty of the bridge so they asked if she could take a couple photos of the two of them. What Maria didn't know is that she really was a photographer and Gino had arranged for her to be their to capture the next moments as Gino got down on one knee and asked Maria to marry him. To make things even better, the photographer followed them around Paris taking photos as they celebrated their engagement.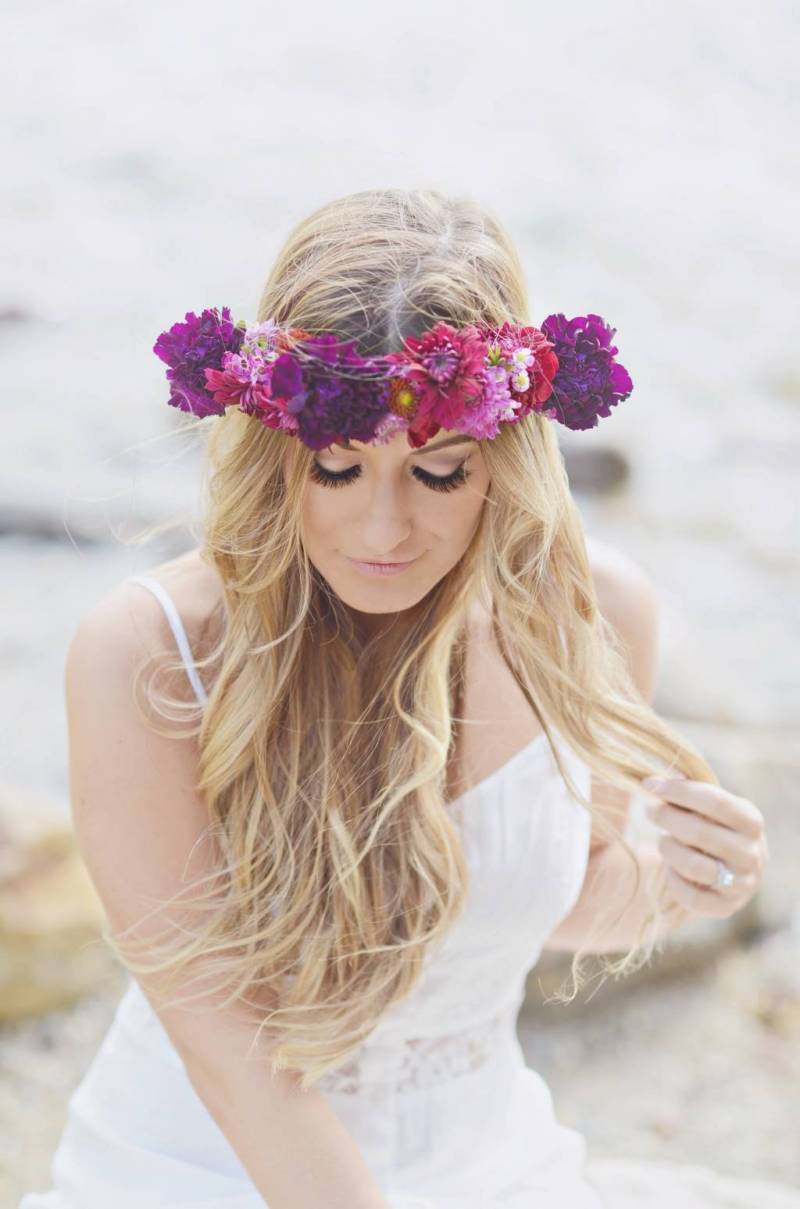 After the whirlwind and excitement of Europe, Maria and Gino began planning their wedding and still wanted to take a few different photos. Maria filled us in on the idea and inspiration behind their Jasper engagement session:

"The photos we took in Paris were AMAZING, however, I wanted some pictures of us in a different setting! We LOVE going to the mountains our first trip together was a weekend trip to Canmore so we wanted to capture some pictures in the mountains! We also got married in the Dominican Republic so we wanted cool luggage pictures to add on to our invitations! So obsessed with these pics!"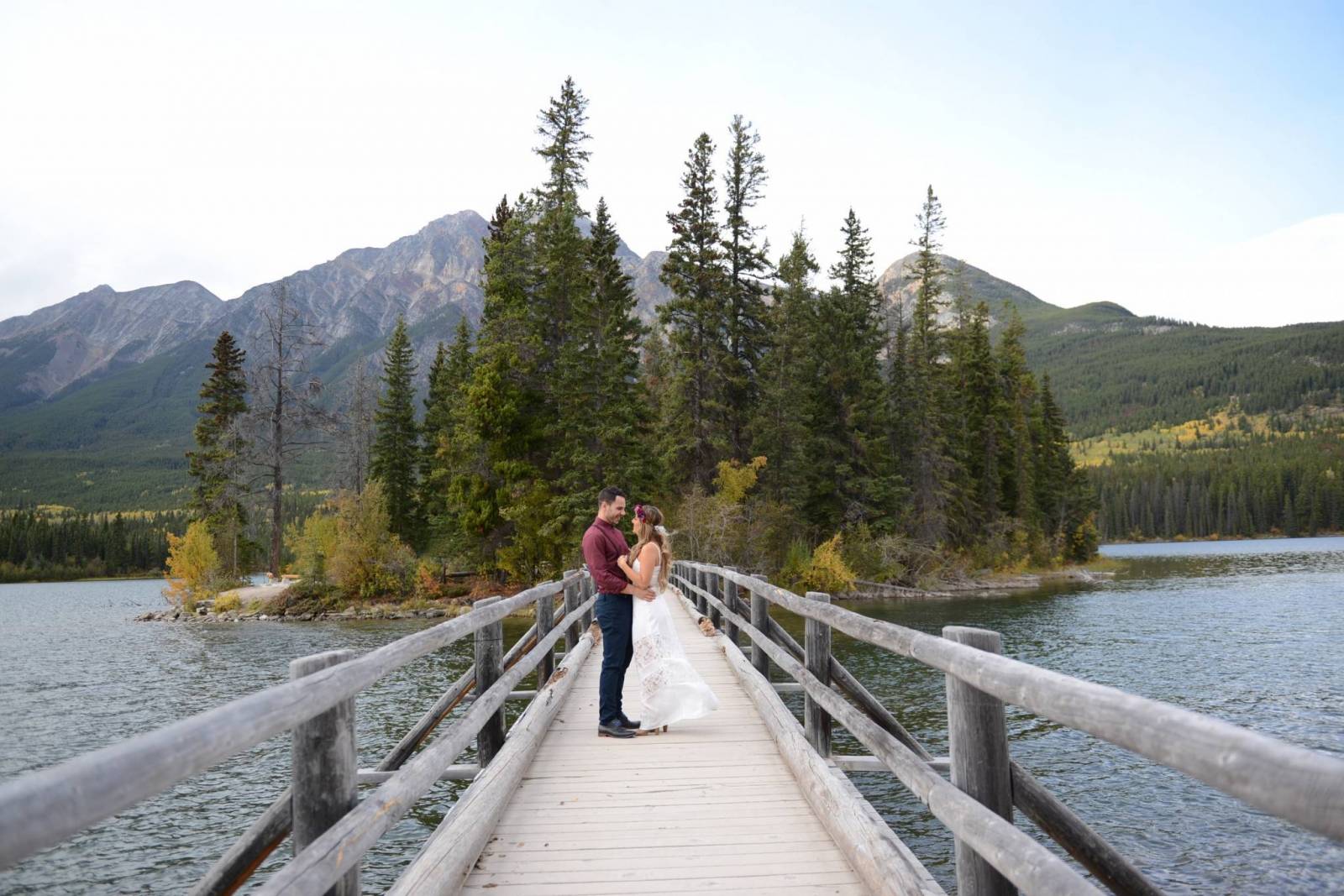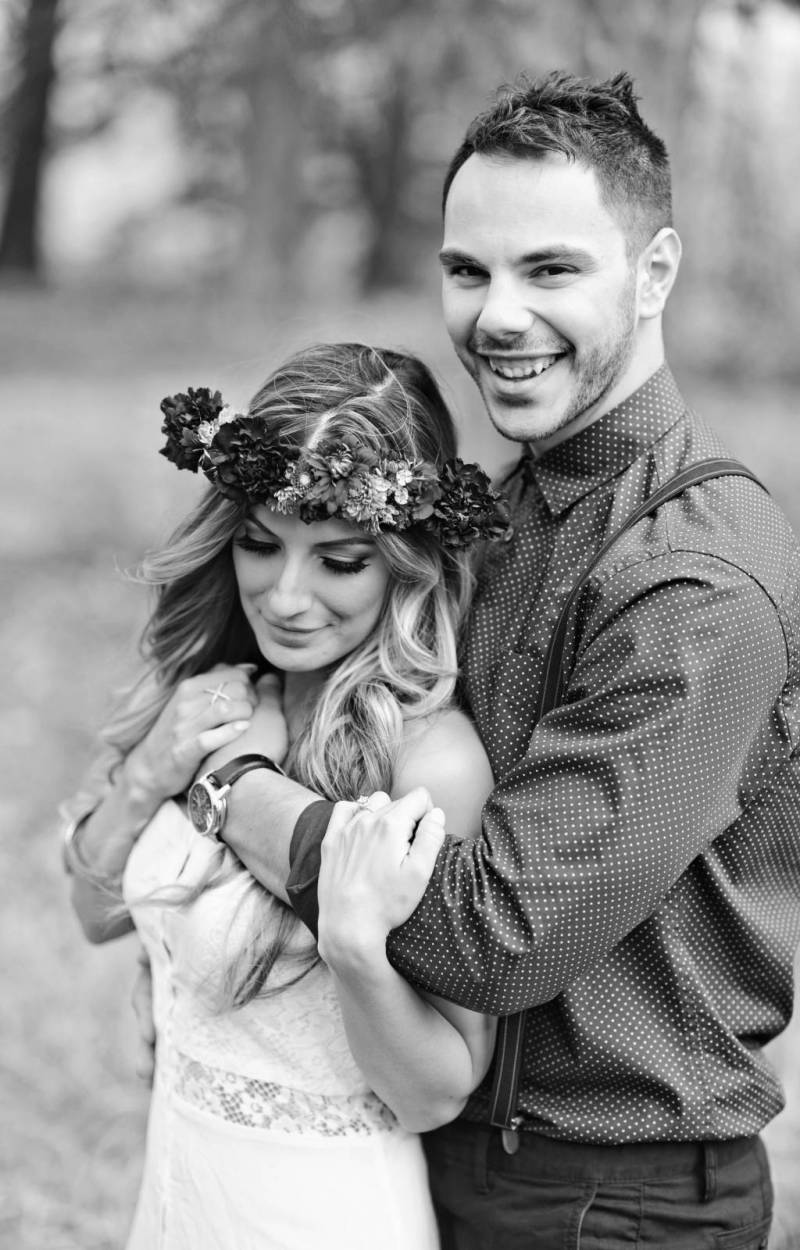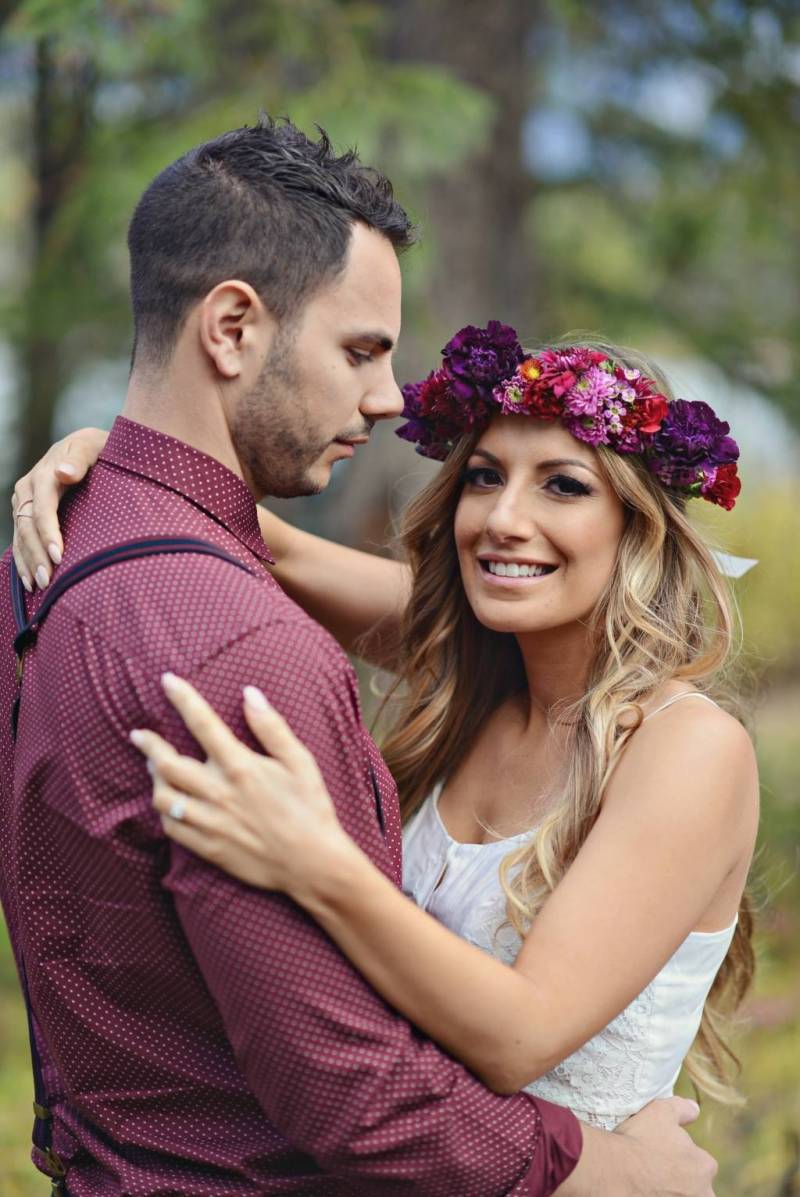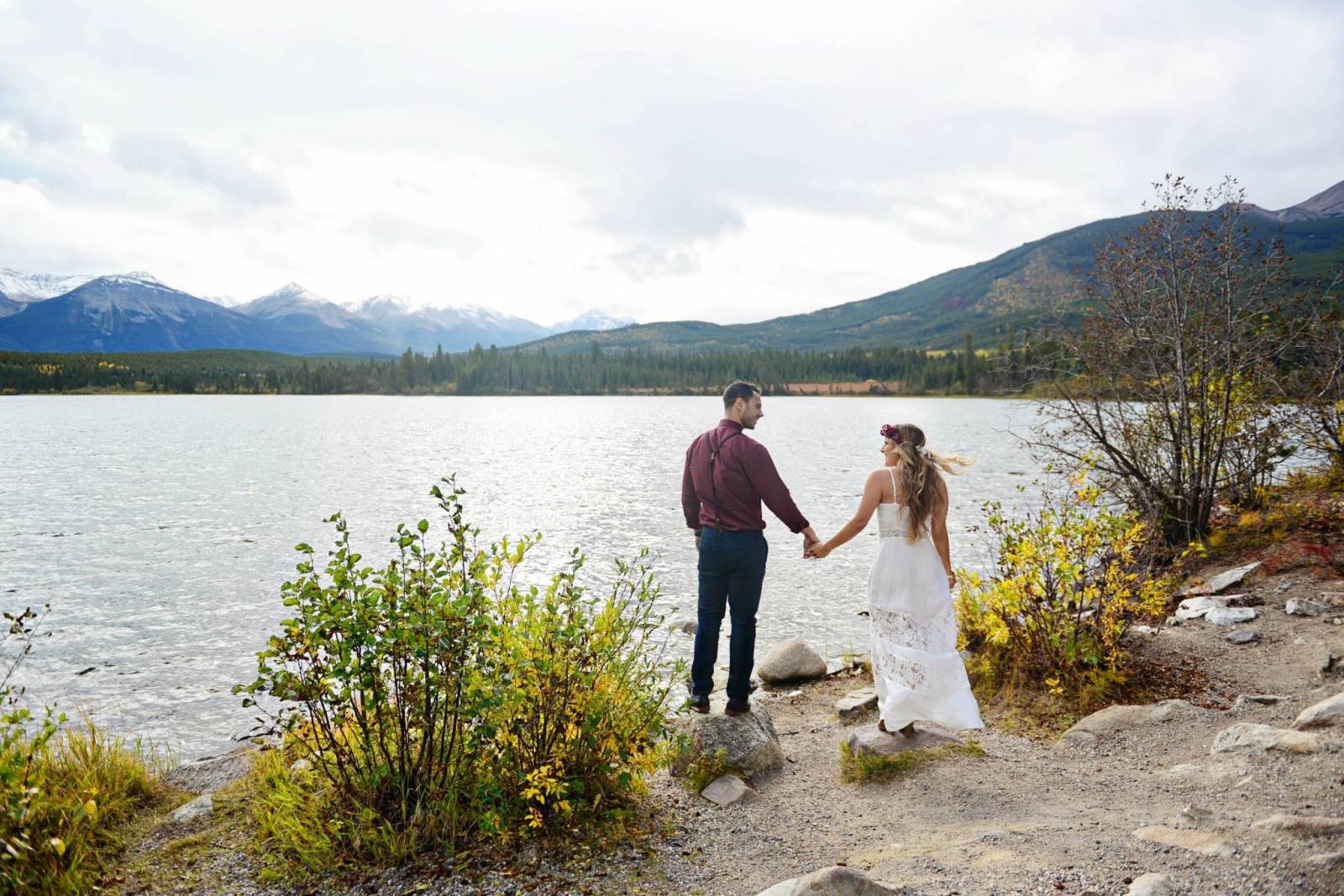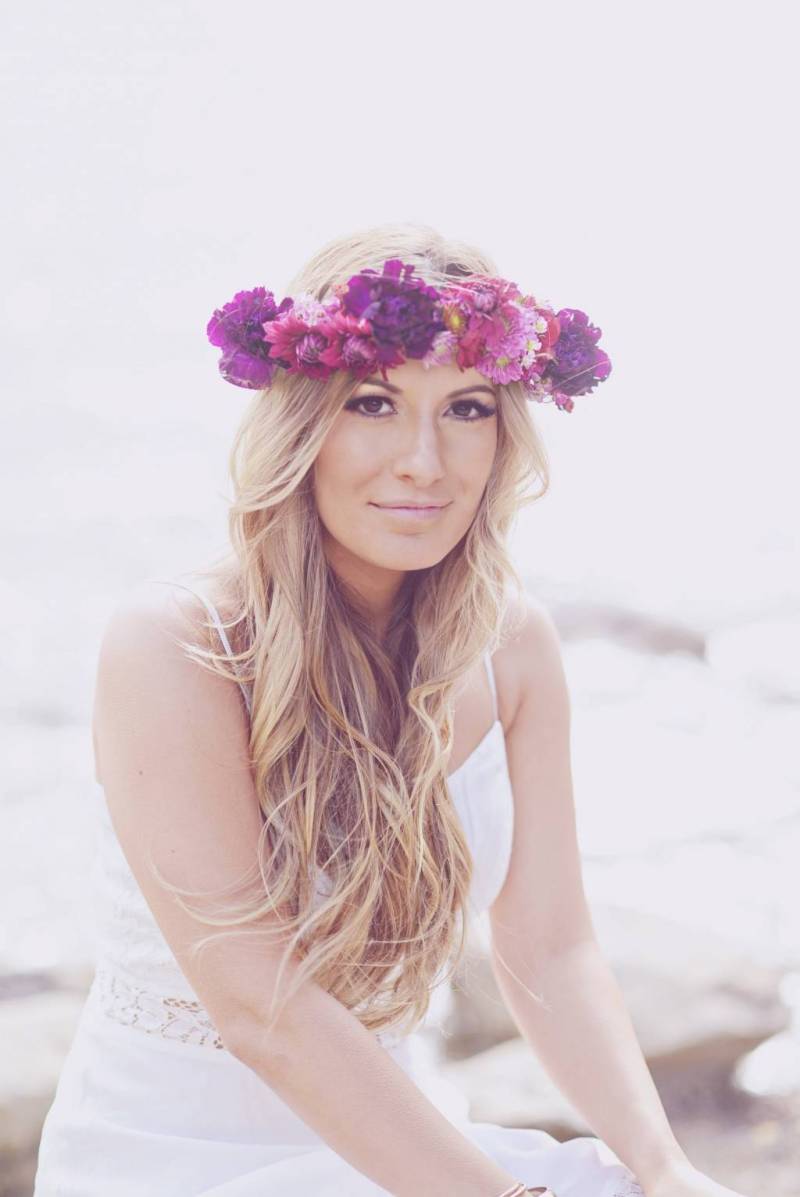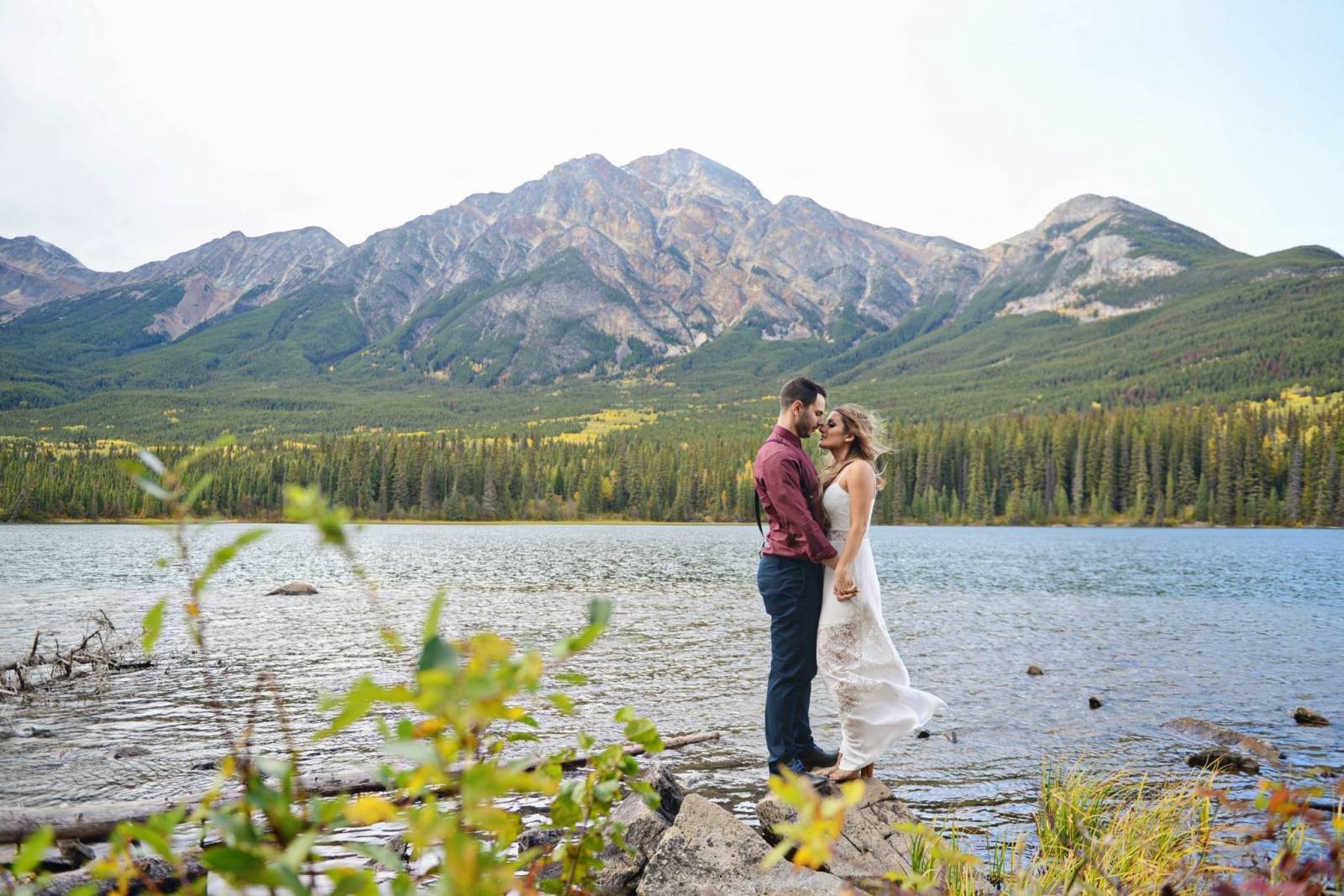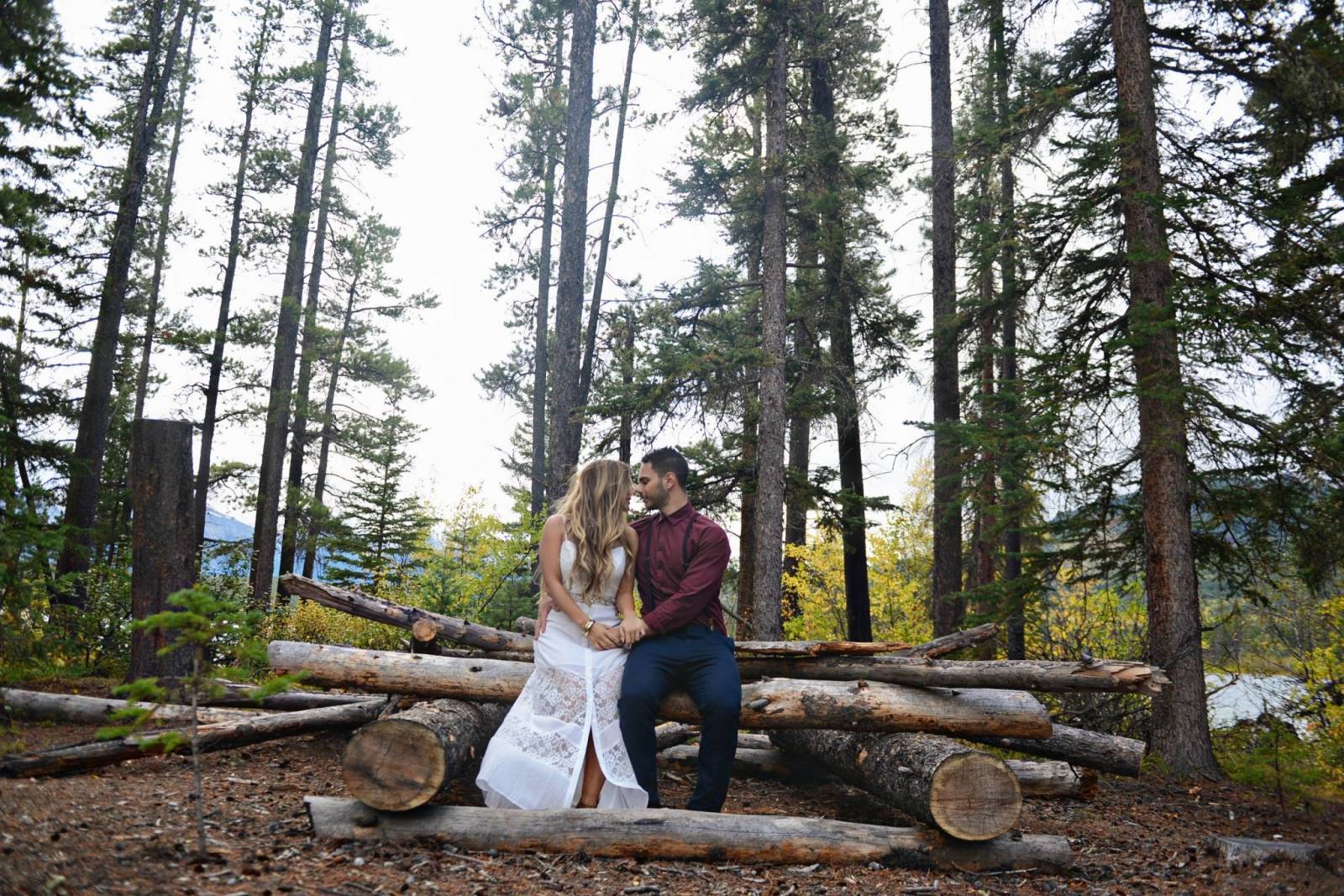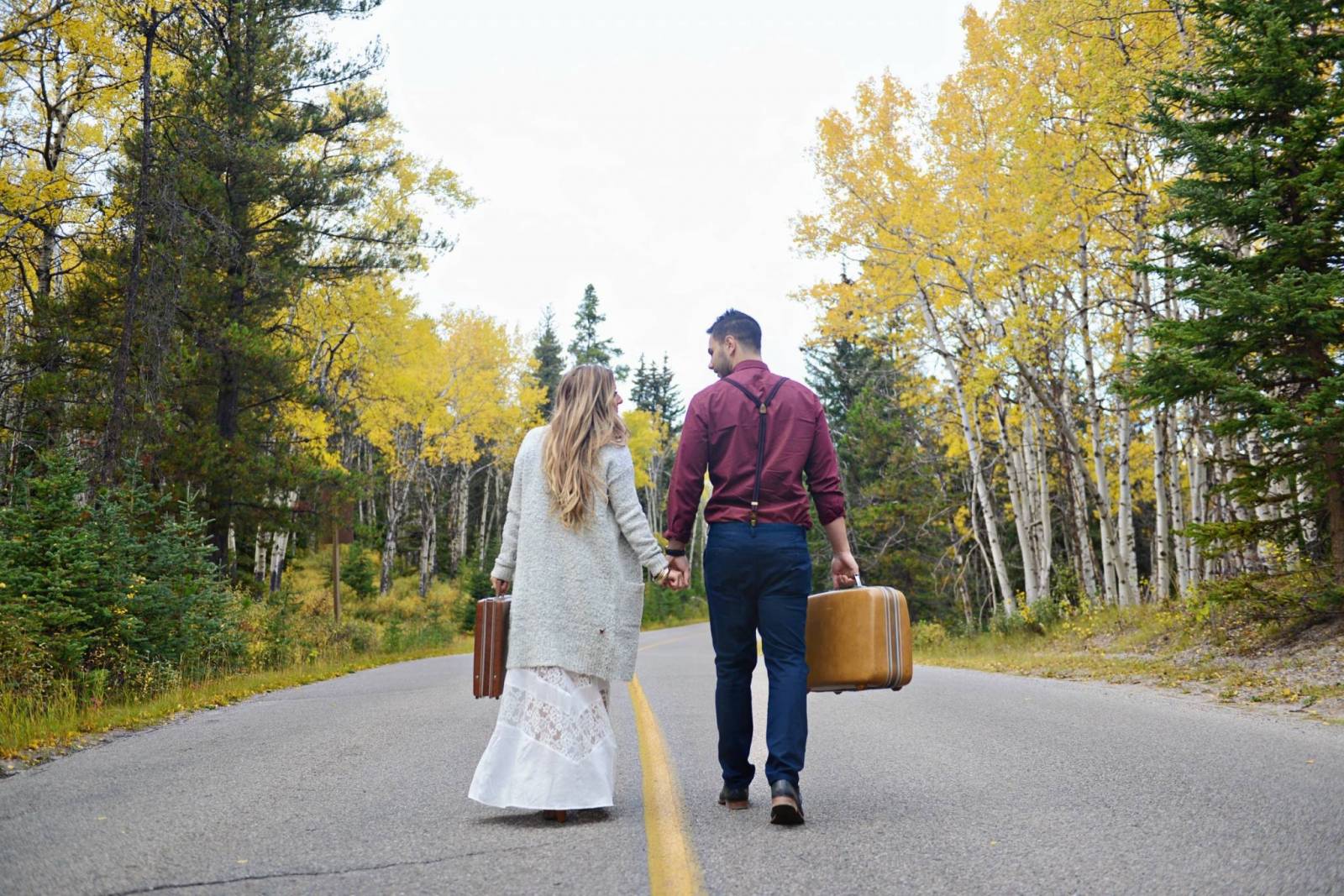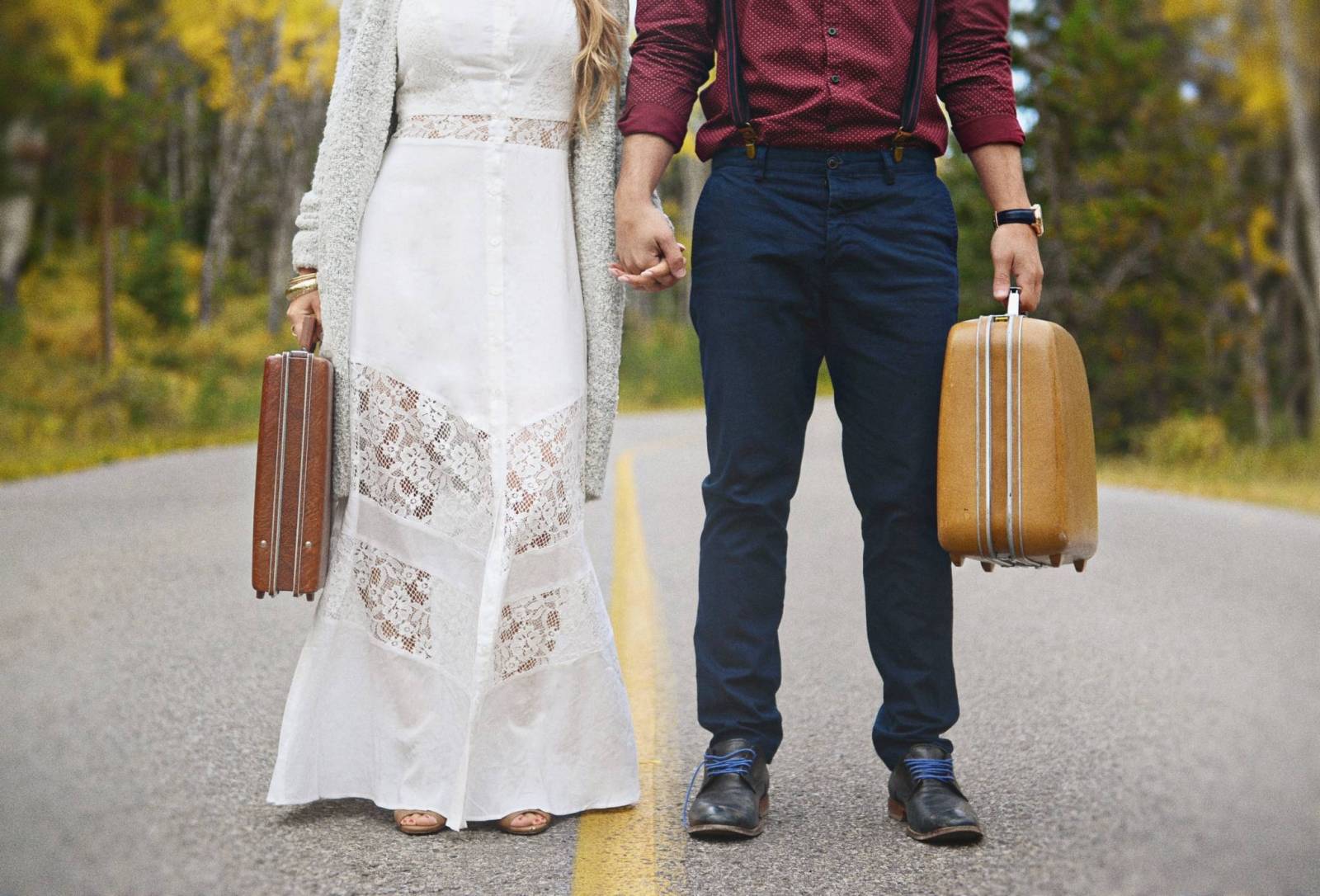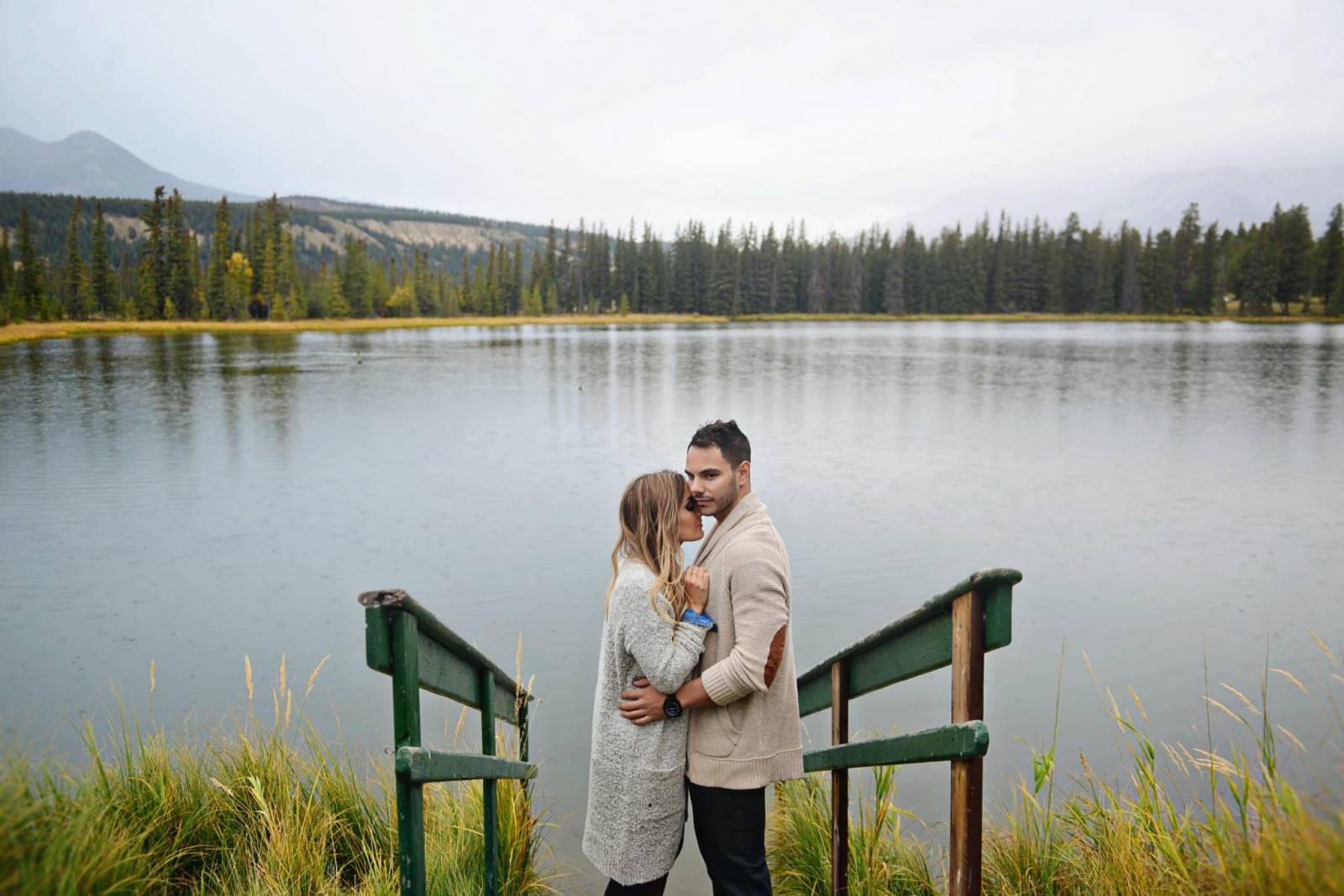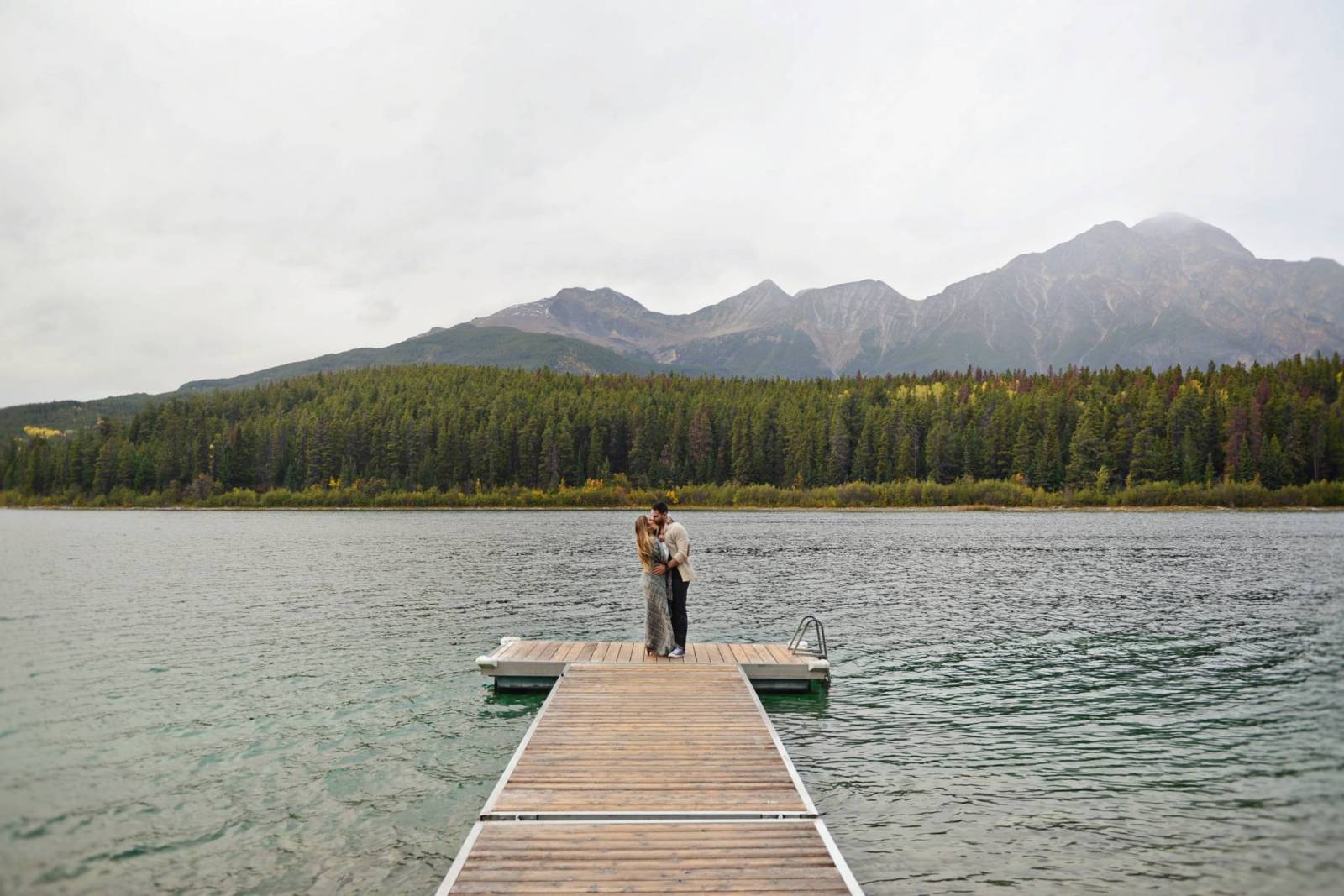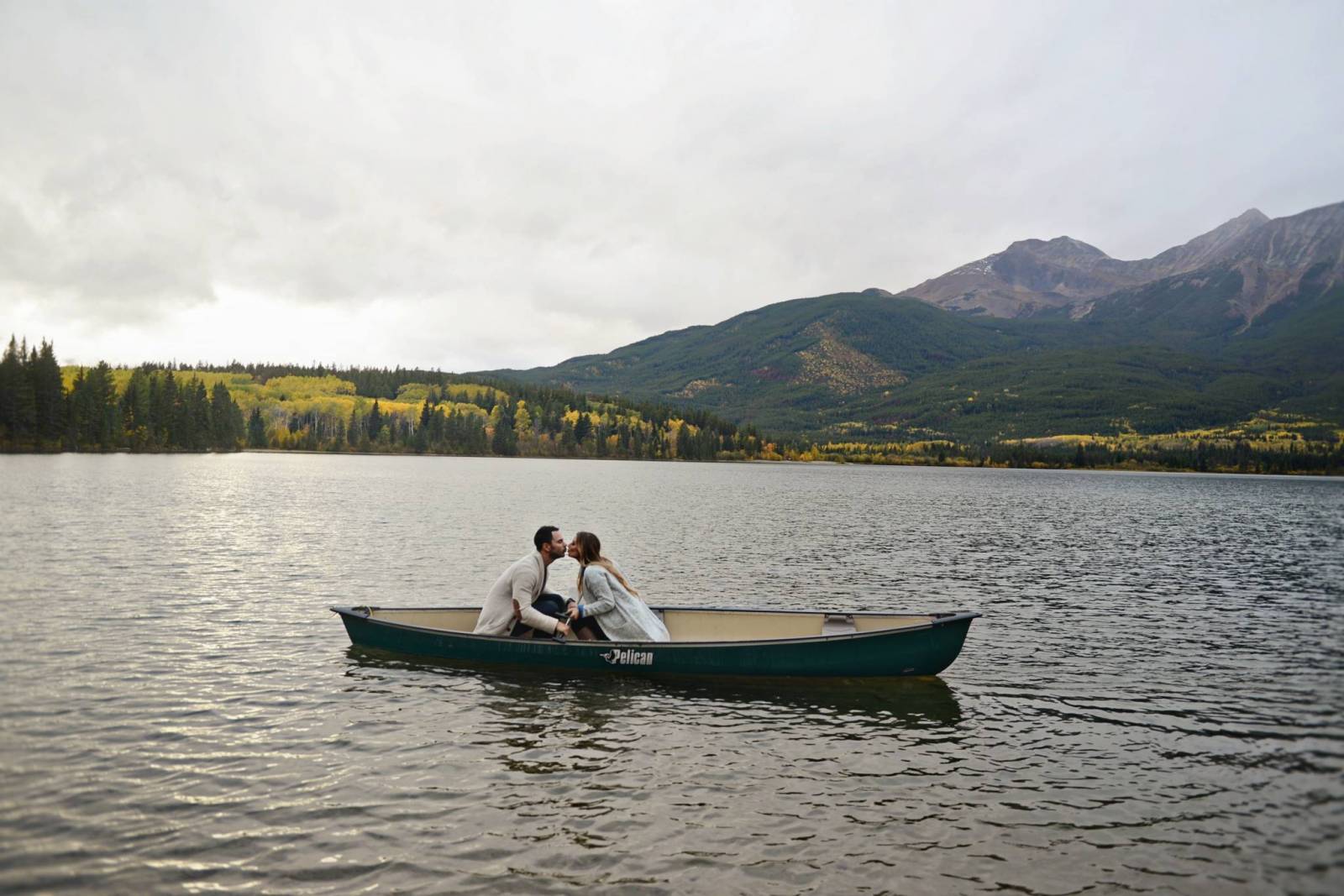 A huge thank you to Kristy Ann Photography for sharing these gorgeous photos with us today and letting us into the beautiful love story of this incredible couple!