There are many reasons to get married in Alberta, from the Rocky Mountains to the prairies there are hundreds of amazing wedding locations. Getting married in Alberta is not a complicated process either as there are hundreds of amazing wedding vendors to choose from and the process to obtain a marriage license in Alberta is fairly simple. Today we want to outline everything you need to know about the technical and legal parts of getting married in Alberta.
All photos are by Banff wedding photographer Kim Payant Photography.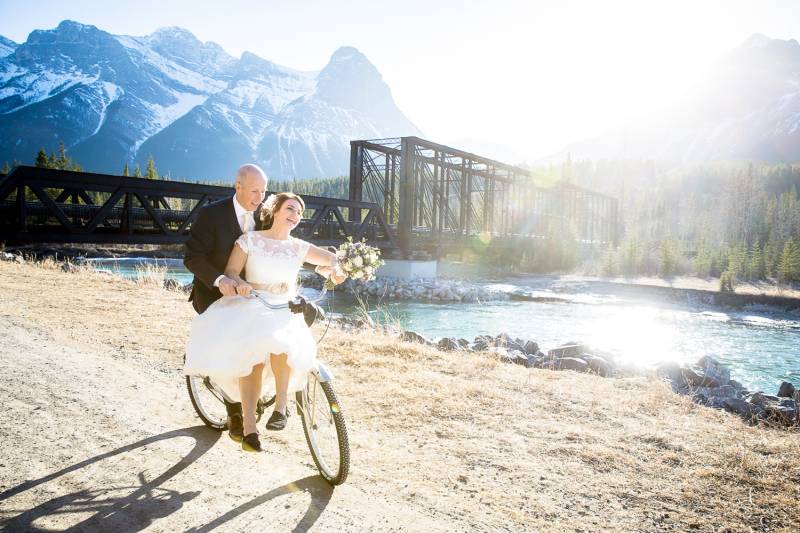 Here's what you need to do to get married in Alberta (whether you're coming in for a destination wedding or you live in the province follow these steps):
1. Apply for a marriage license at an Alberta registry agent office. Be sure to review the document carefully before leaving to check for any errors so you can have them fixed immediately.
2. Choose a marriage officiant. A marriage officiant is a person with the legal authority to perform marriages. Alberta offers two types of marriage officiants - religious and civil. The religious and civil ceremony are both legal marriages.
◦ Religious ceremonies are performed by a religious representative or clergy person registered with Vital Statistics.
◦ Civil marriages are performed by marriage commissioners appointed by the Government of Alberta to perform civil ceremonies for the community and area in which they reside. (Unfortunately you may not have a close friend or relative act as your marriage officiant unless they meet the following requirements to qualify as a temporary marriage commissioner: retired judge, senator, Alberta Members of Parliament or Alberta Members of the Legislative Assembly)
3. You must have two adult witnesses for the wedding ceremony (this does not include your marriage commissioner) and you must include these legal components during the marriage ceremony. You must declare to each other:
(1) I do solemnly declare that I do not know of any lawful impediment why I, (name) may not be joined in matrimony to (name)
(2) I call upon those persons present to witness that I, (name), do take you, (name) to be my lawful wedded wife/husband/spouse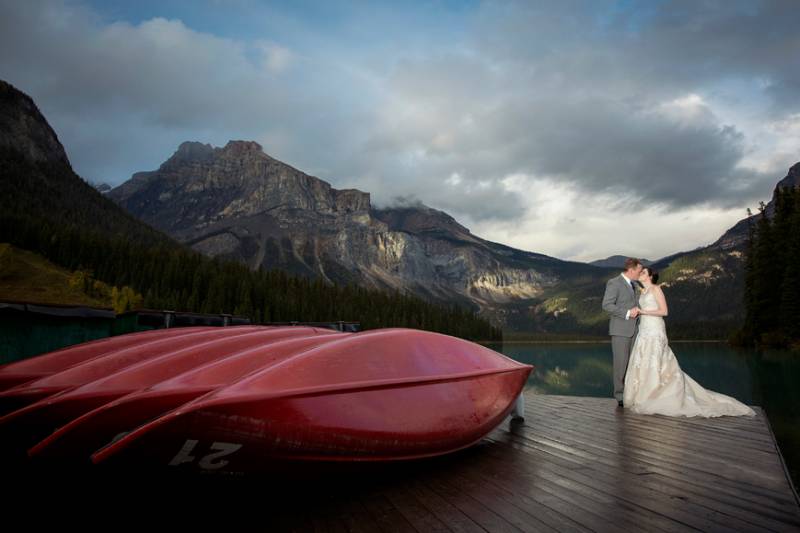 Details about Alberta Marriage Licenses: