Here at Love In The Rockies we love barn wedding venues - the rustic beauty of an old barn done-up in soft, romantic wedding decor always gets us. In fact, we're not alone in our love of rustic weddings, celebrities like Anne Hathaway, Blake Lively and Kate Bosworth had their own rustic weddings.
If you're getting married in Calgary, Banff, Canmore or Kimberley, we've rounded up a list of the best barn wedding venues available to the public.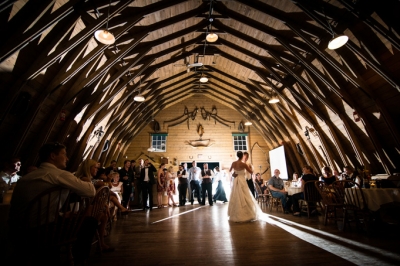 Heritage Park (Gunn's Dairy Barn)
Located in Calgary, Heritage Park has a number of wedding venues including the beautiful Gunn's Dairy Barn. The barn was once a real barn that has been refurbished into a mid-to-large wedding venue. It's a beautiful location for a rustic wedding in Calgary.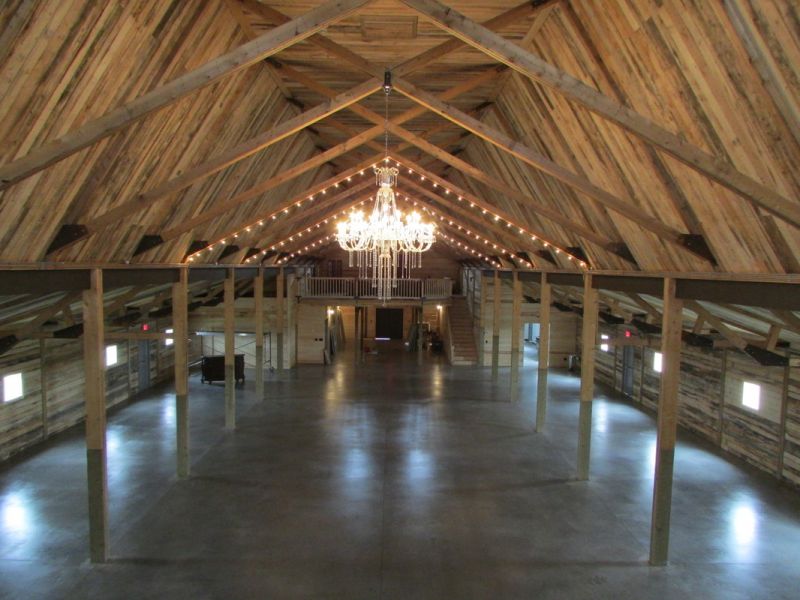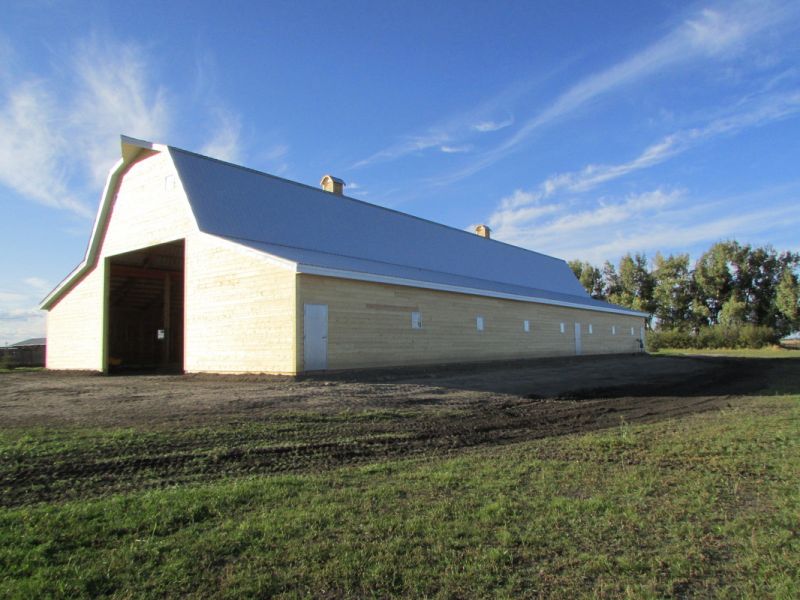 Willow Lane Barn is a beautiful barn, located in the heart of the prairies in Alberta, ten minutes from the town of Olds (forty-five minutes from Calgary). The barn is rustic yet modern and large enough to fit many guests.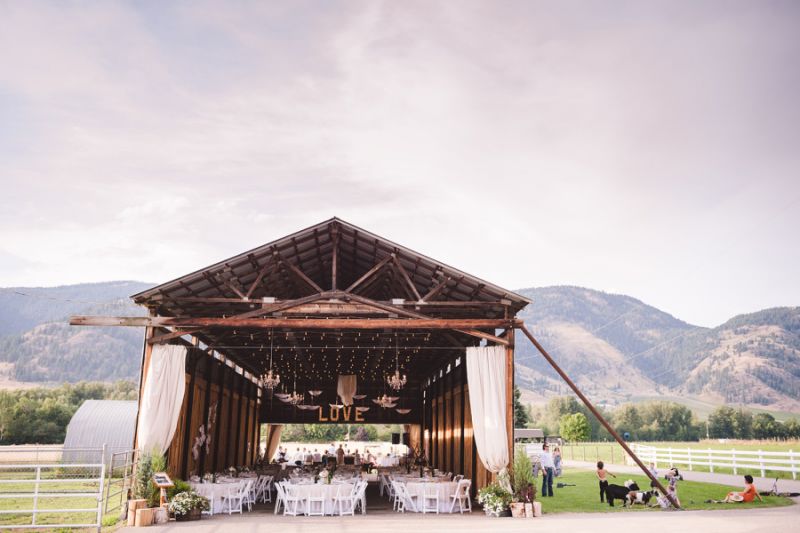 An absolutely beautiful barn wedding venue located just east of Vernon, BC. Silver Sage Stables has a gorgeous backdrop of the mountains, fields of wheat, and a 2700 square foot wood lined barn with exposed rafters. It's absolutely breathtaking!
Photo: Kevin Trowbridge Photography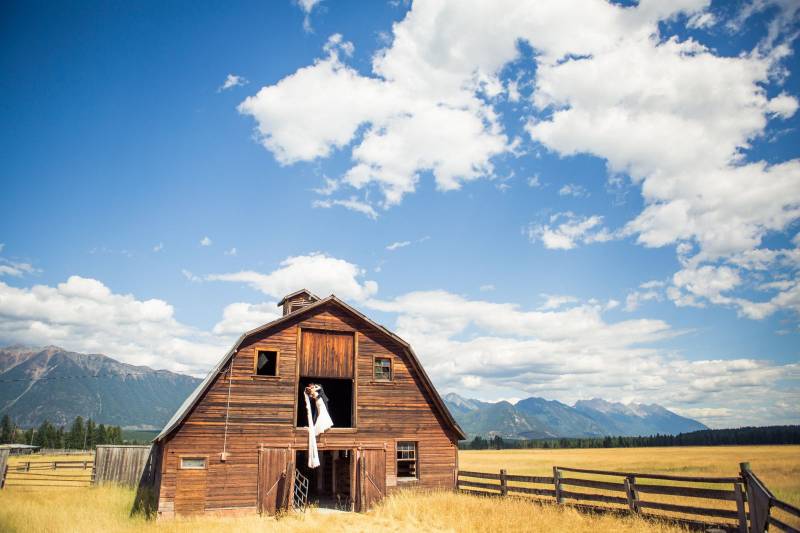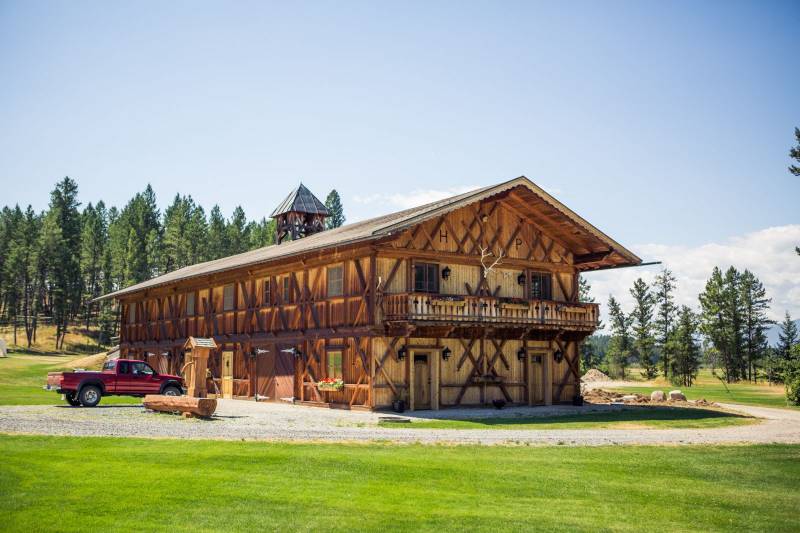 Cherry Creek Estates is an extraordinary barn wedding venue located outside of Kimberley, BC surrounded by the Rocky mountains and Purcell mountains. The wedding venue is one-of-a-kind with a 13,000 square foot mansion, two beautifully restored barns and a working farm.
View this amazingng/" href="http://www.loveintherockies.net/inspiration/luxury-barn-estate-wedding/"> barn wedding at Cherry Creek Estate here.
Photo: Justine Russo Photography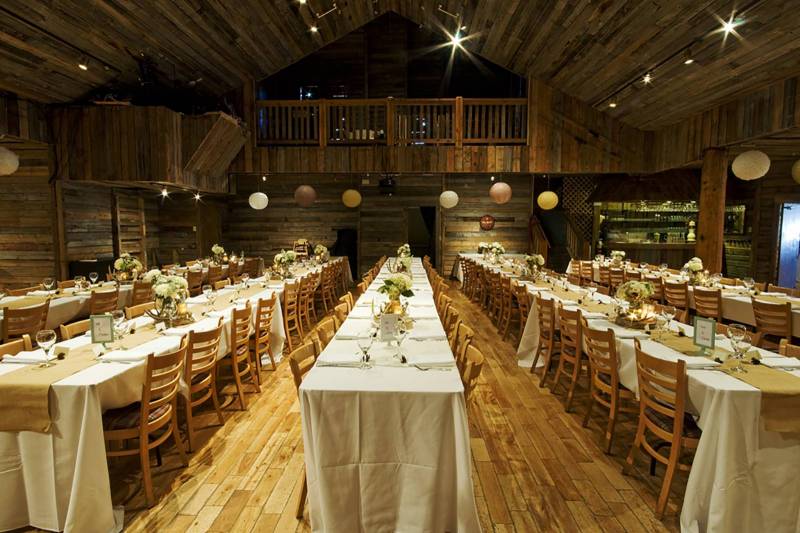 Although it's not technically a barn, as soon as you step inside you would never know it's not. Cornerstone theatre is covered in reclaimed barn wood and Alberta pine, making it look and feel like a 150 year-old barn on the inside but you're right in the heart of Canmore.
Read our review on the Canmore wedding venue Cornerstone Theatre here.
Photo: Gaston Maqueda Photography