We have one more favourite winter wedding to share with you from this past year a beautiful Fairmont Banff Springs wedding. It's a gorgeous winter wedding with some touching details that warmed our hearts this year.
-------------------------------------
When you both work in media, live in the UK and have been on adventures like sailing across the Atlantic, it's not easy to find a wedding location. That's why Oliver and Amy chose to get married at Banff's famous and breathtaking Castle in the Rockies (The Fairmont Banff Springs) this winter.
The wedding was elegant and classy, a black-tie affair, and guests came from all over to celebrate Oliver and Amy as they committed their lives to each other surrounded by the elegance of the mountains and the grandeur of the castle. The wedding ceremony took place in the Fairmont's beautiful Mount Stephen Hall with it's grand ceilings, stained glass windows, glazed stone floors and medieval knights. Amy looked absolutely breathtaking in a wedding gown with layers of beautiful lace and a traditional veil that covered her face during the ceremony.
After the ceremony, the couple headed outdoors for photos among the beautiful rocky mountains with their amazing Banff wedding photographer, Eric Daigle Photography. While they were busy taking photos, the staff at the Fairmont quickly transformed Mount Stephen Hall into an elegant wedding reception and the couple and all of their family and friends celebrated their new marriage long into the night.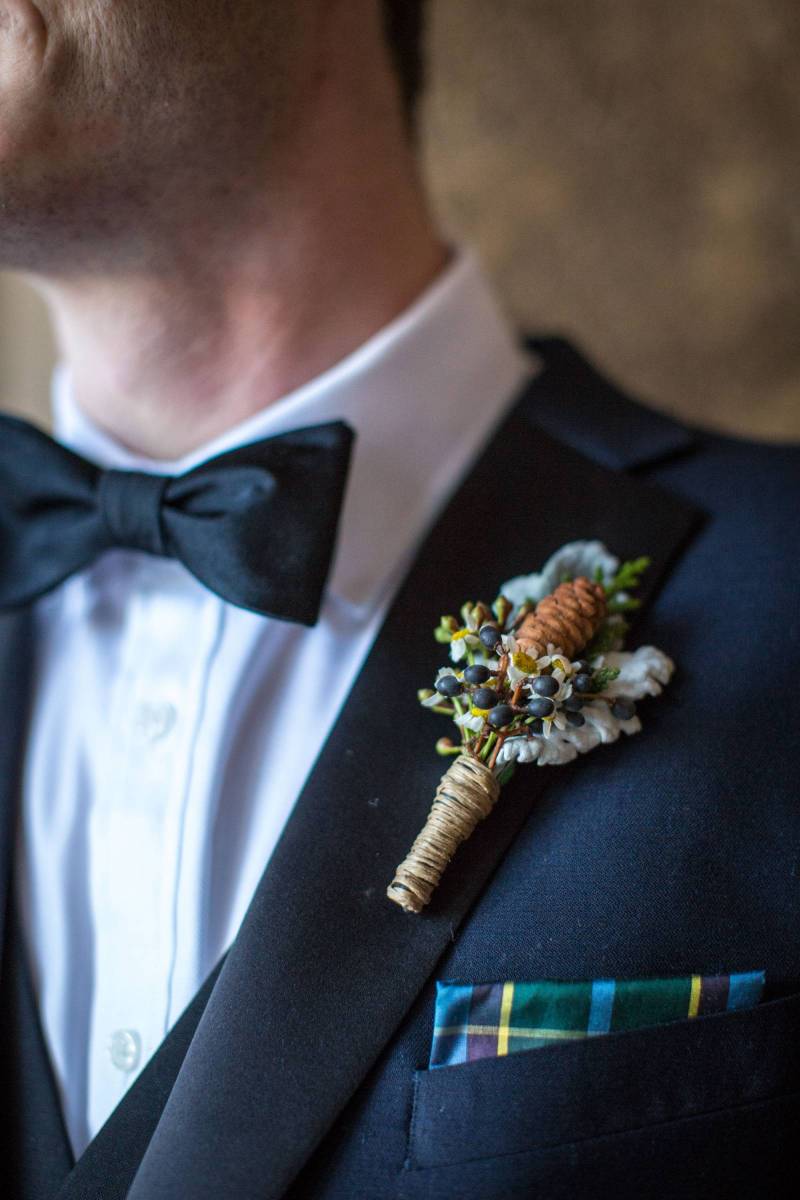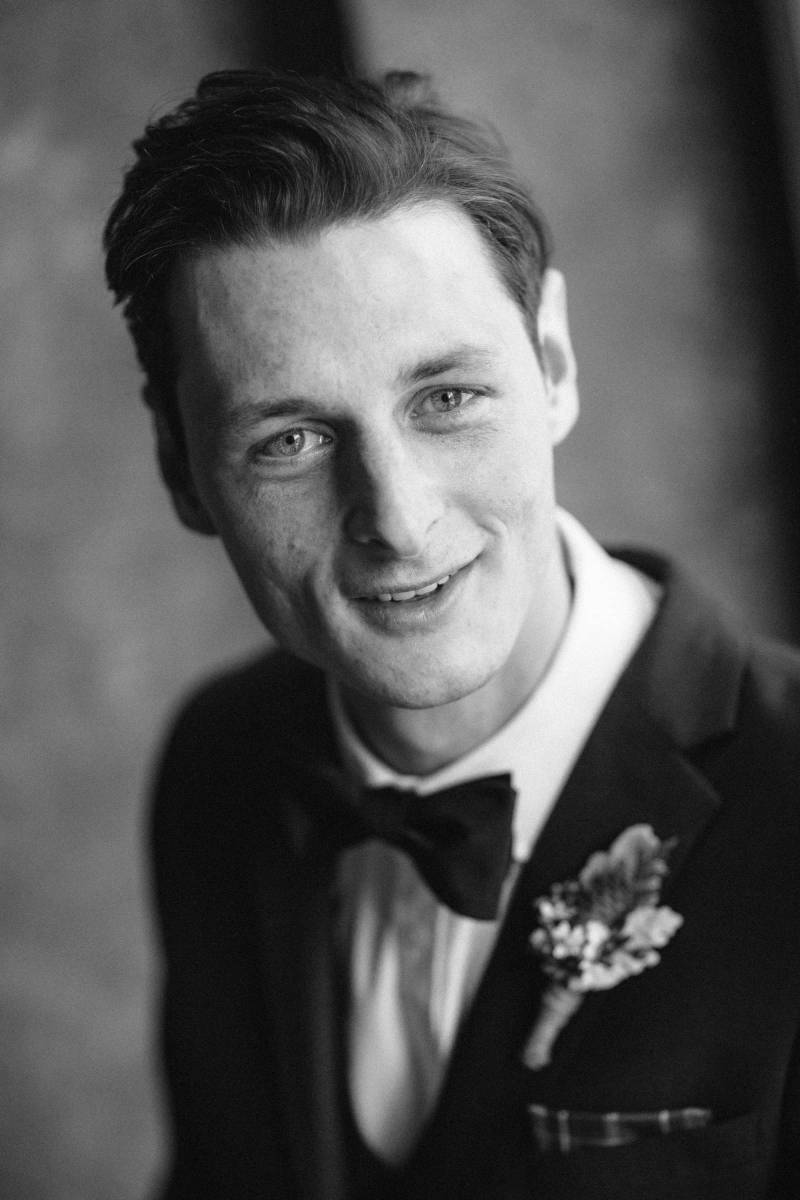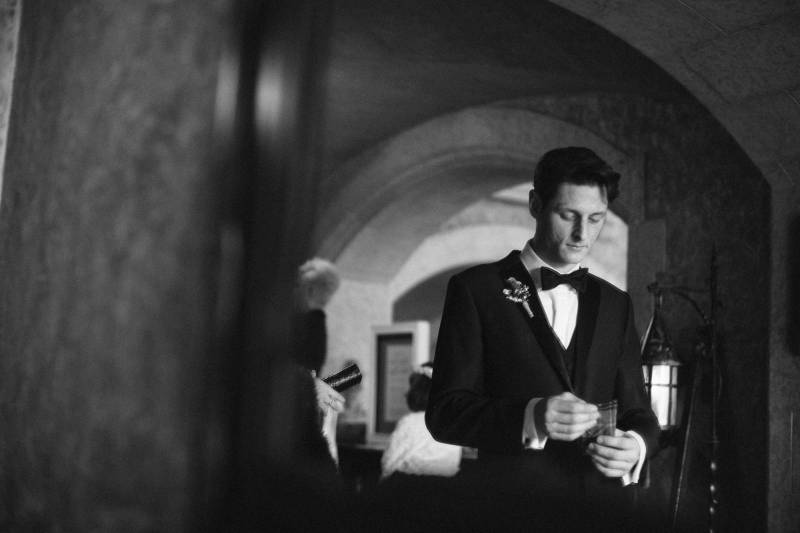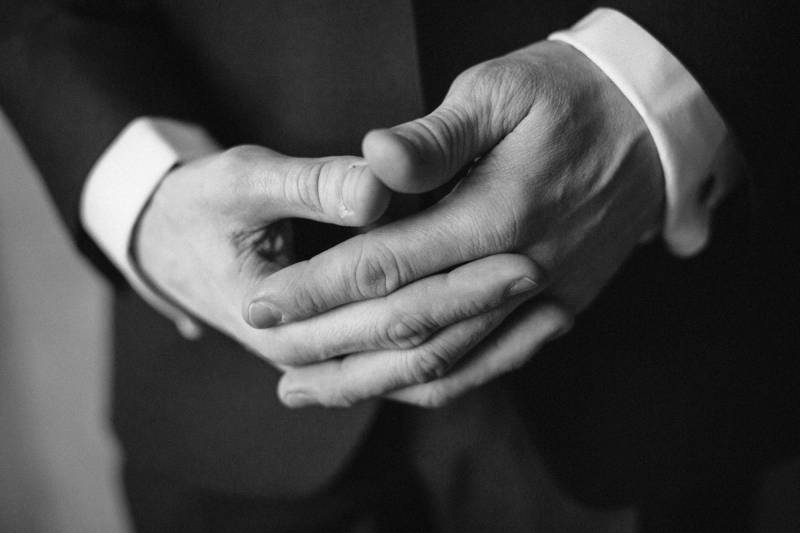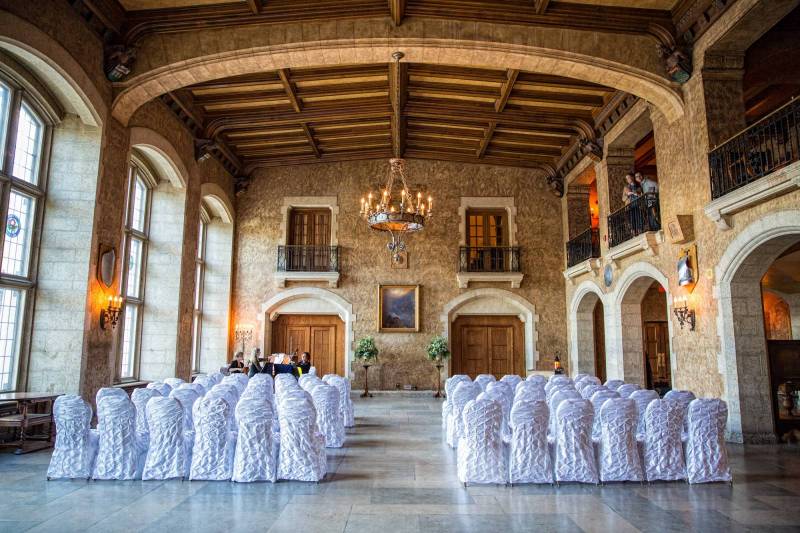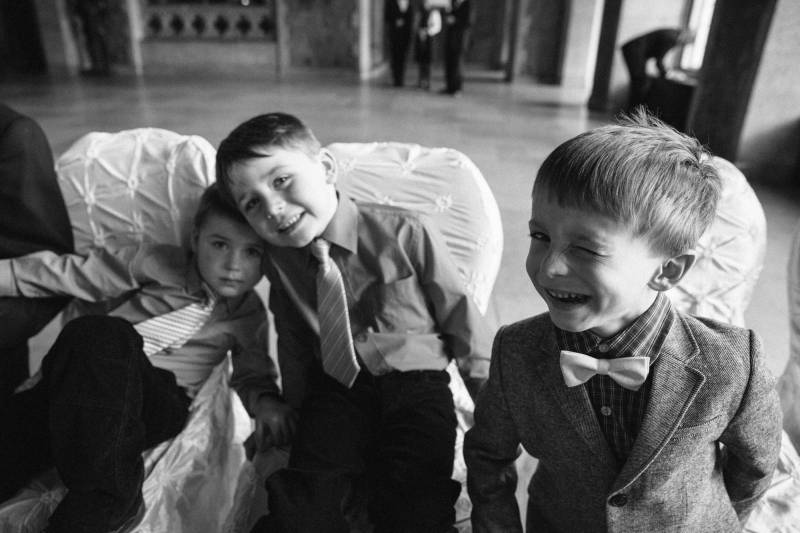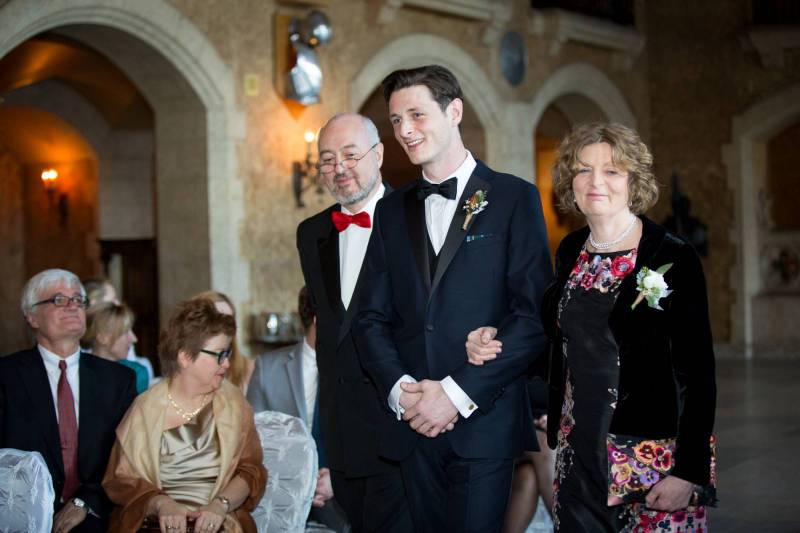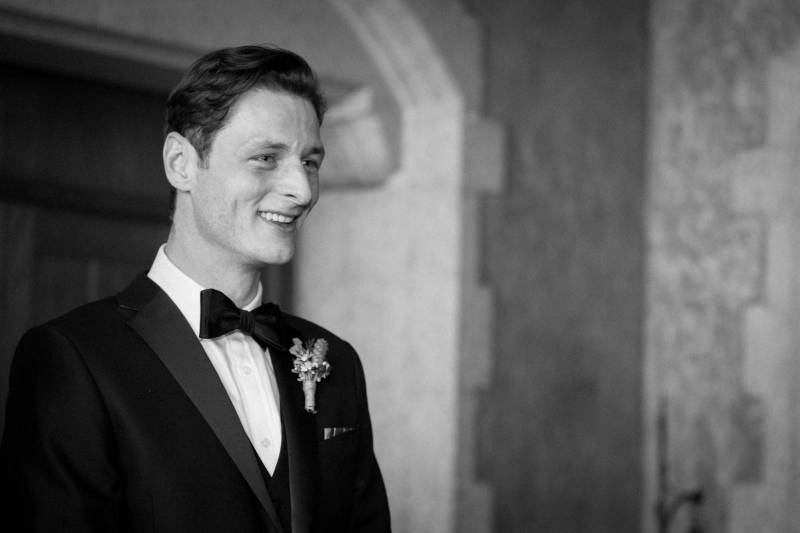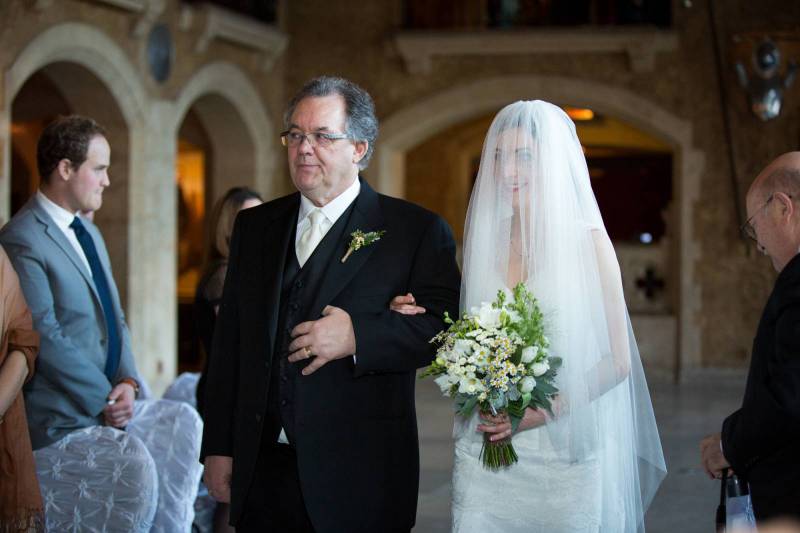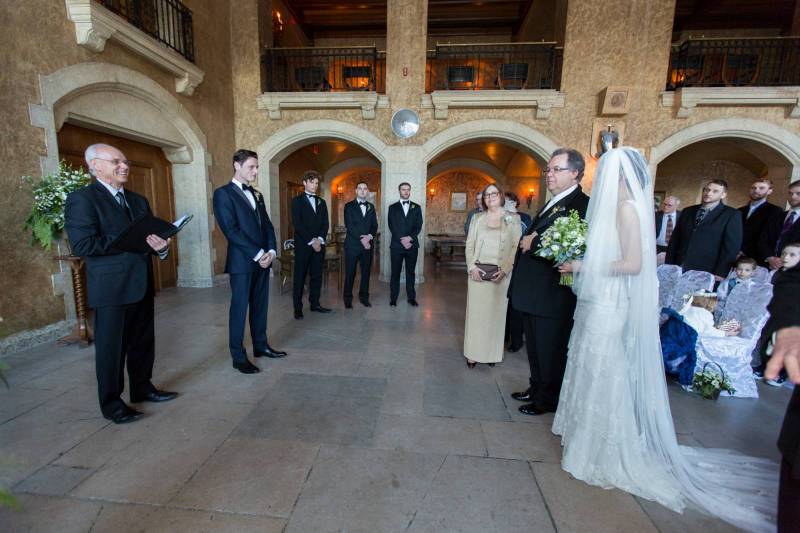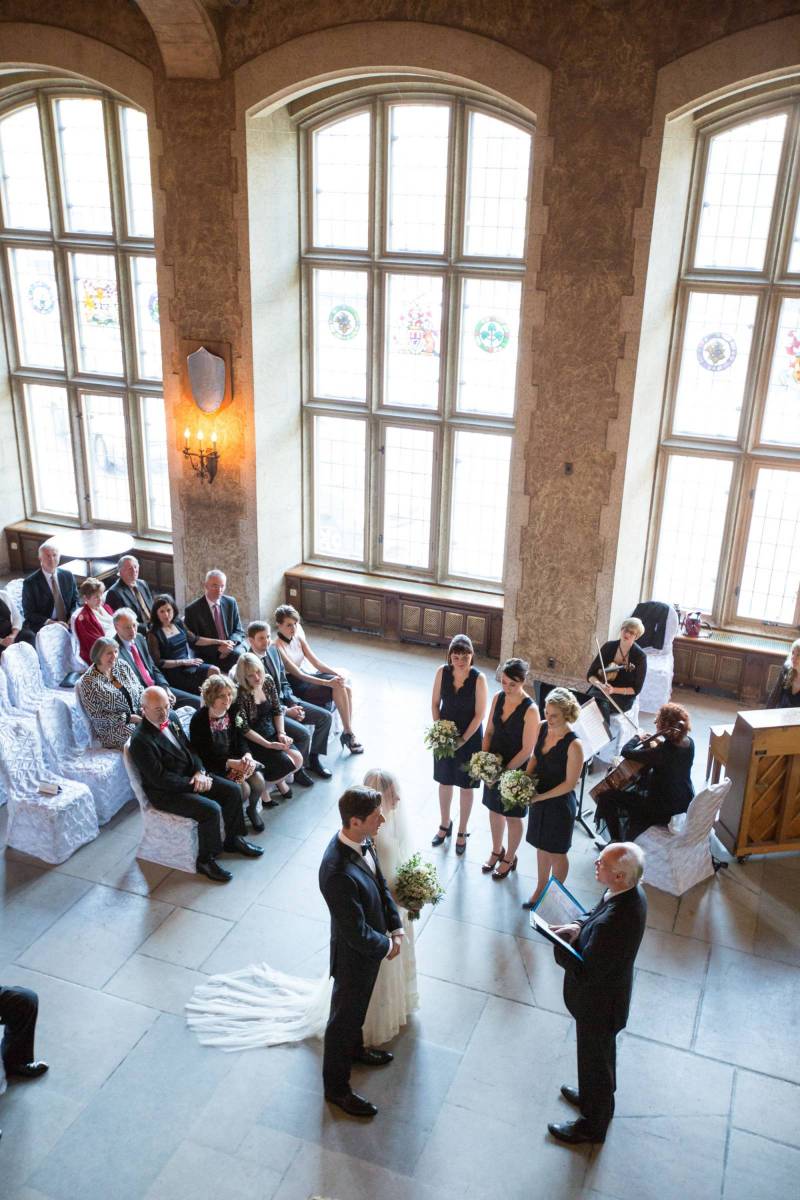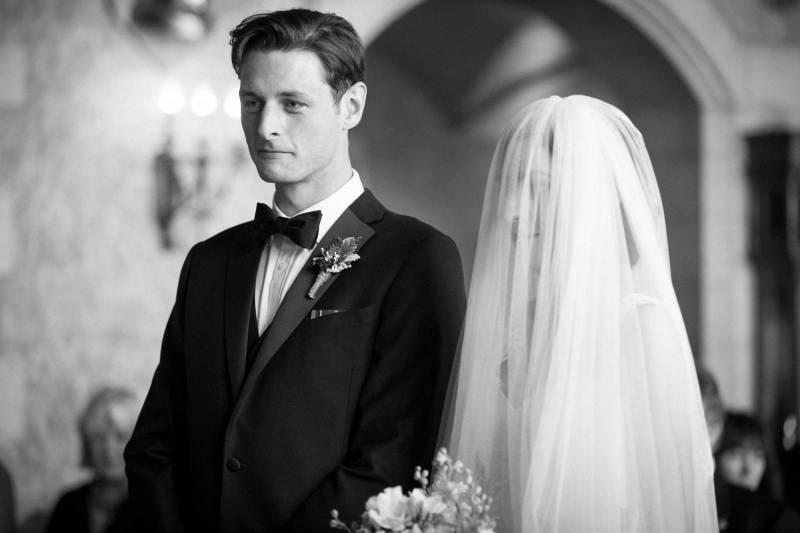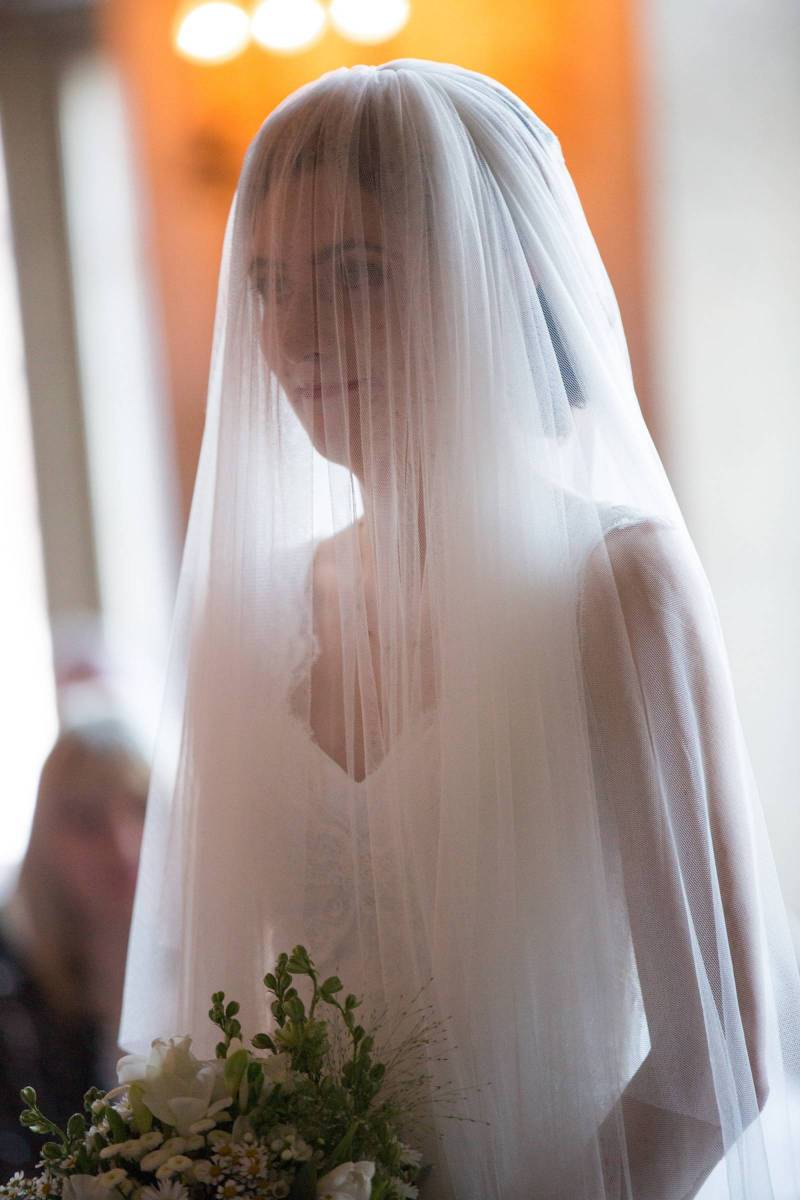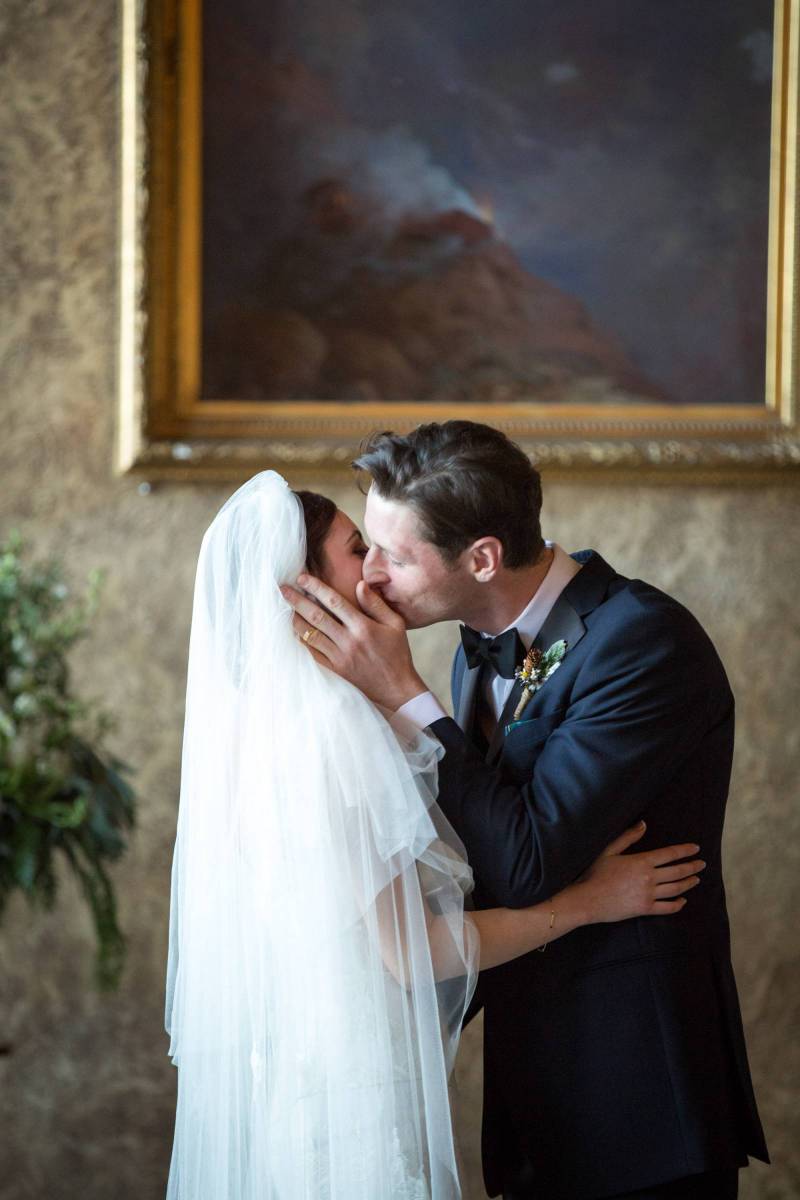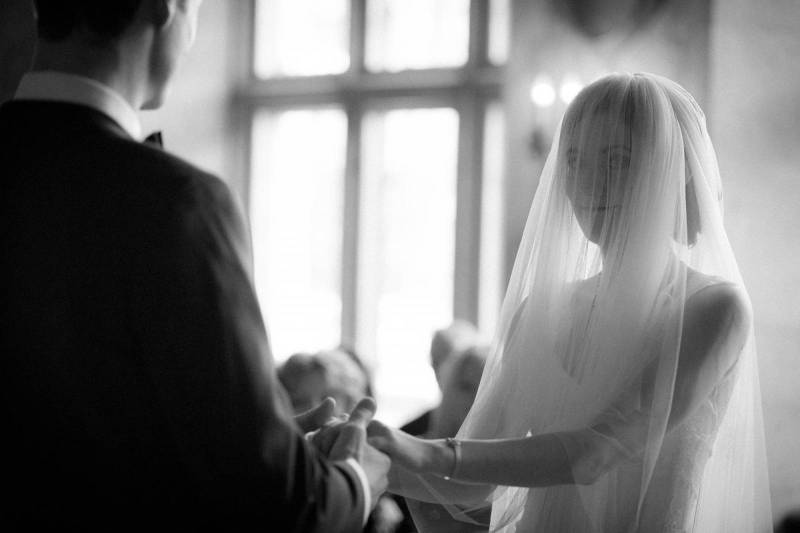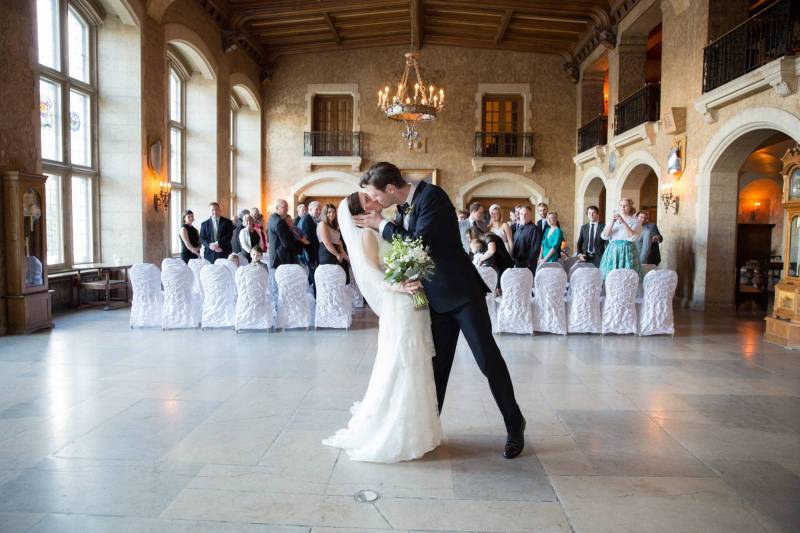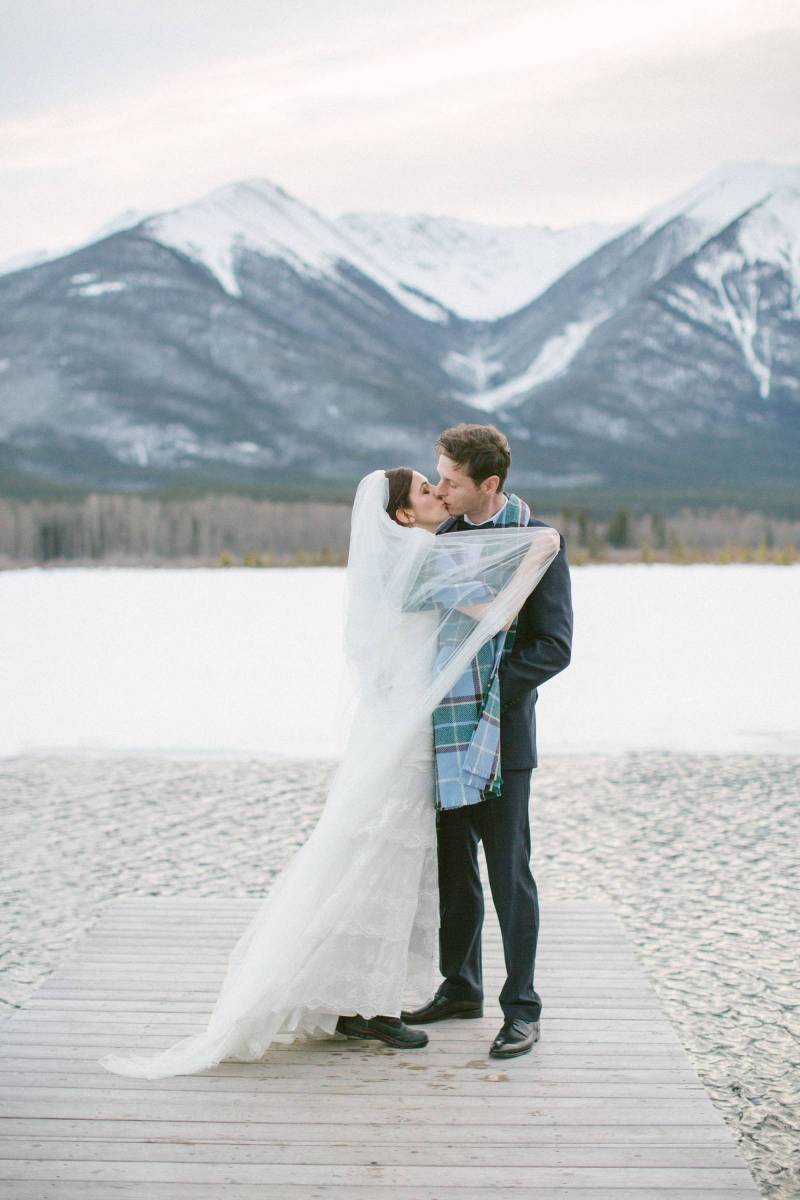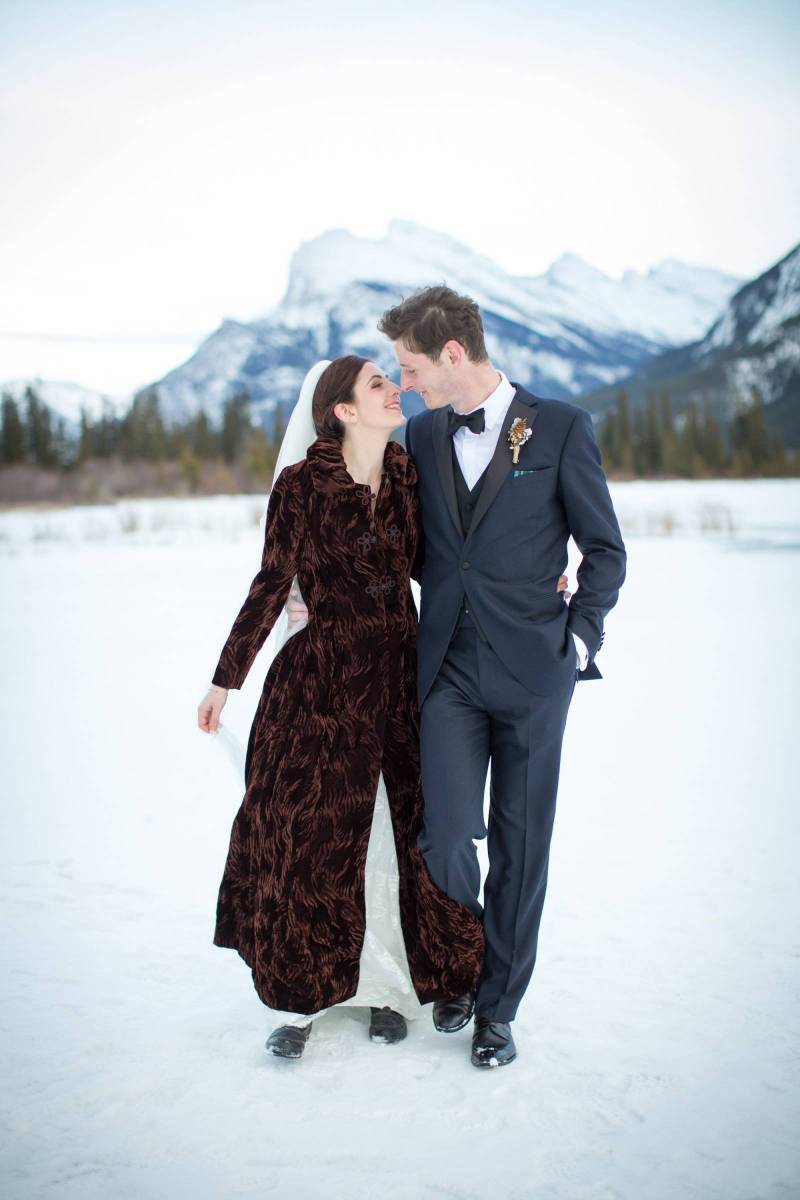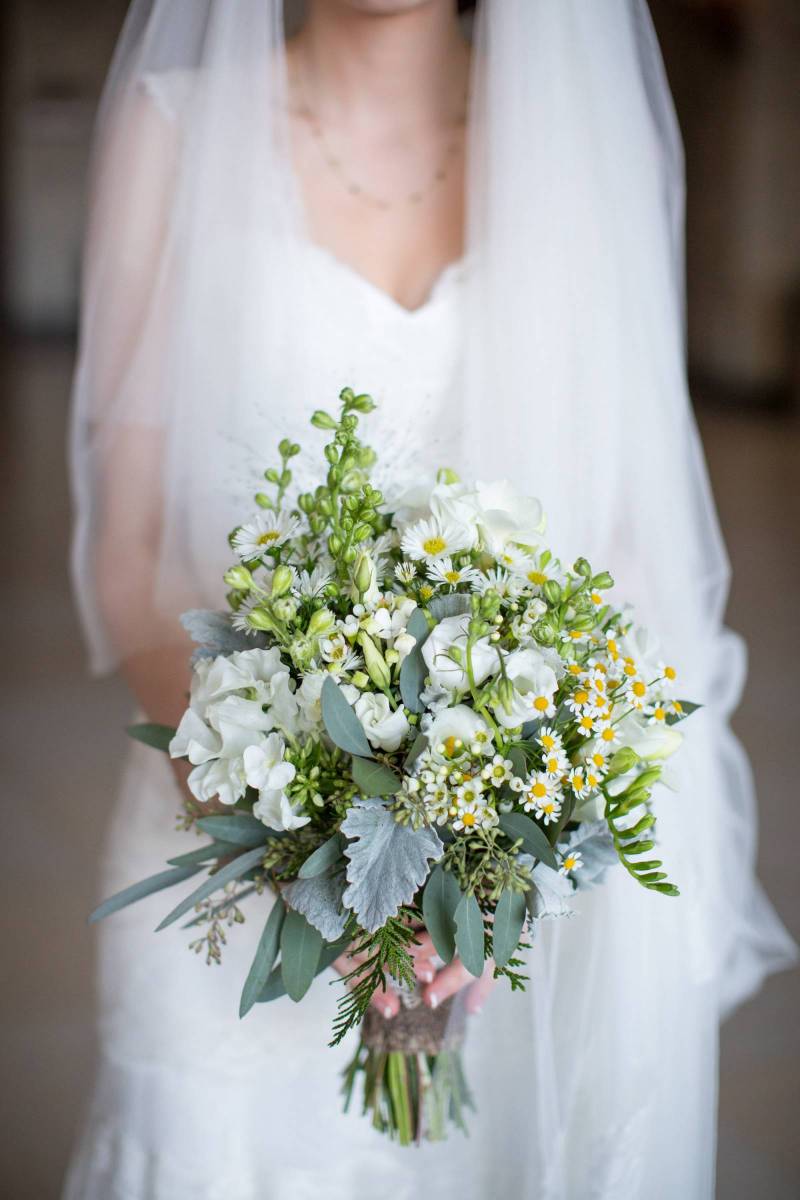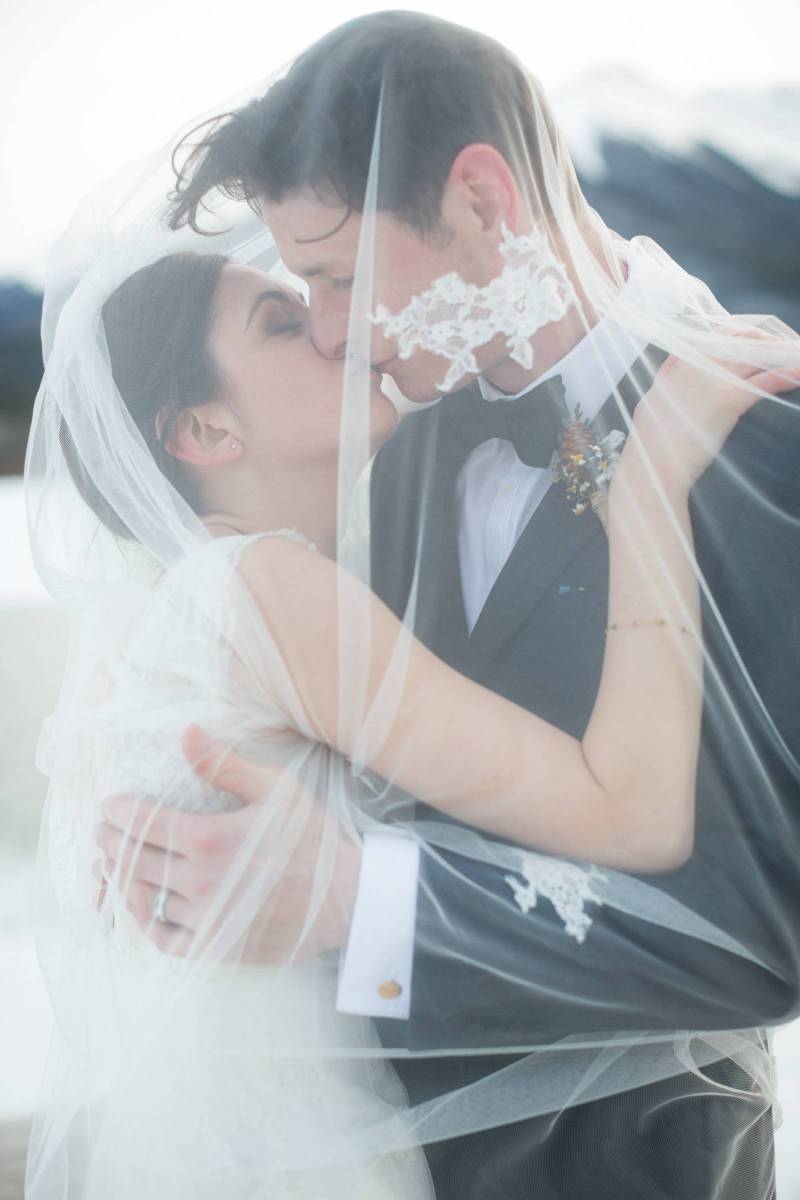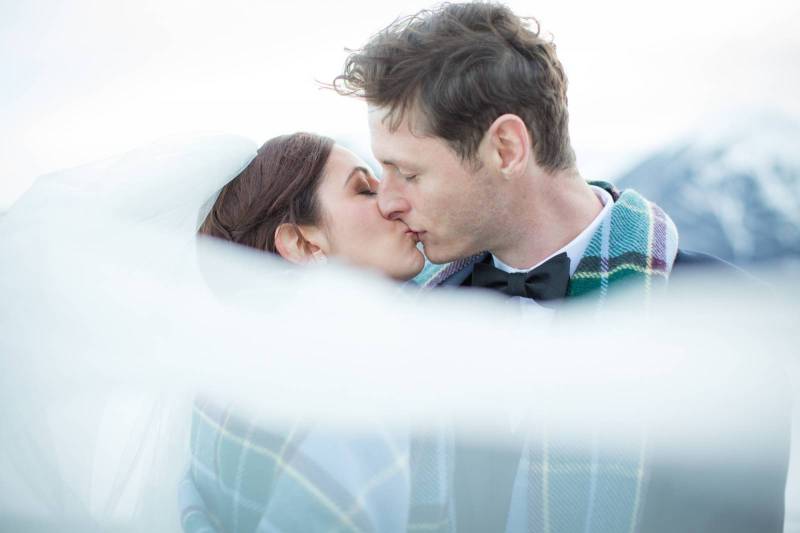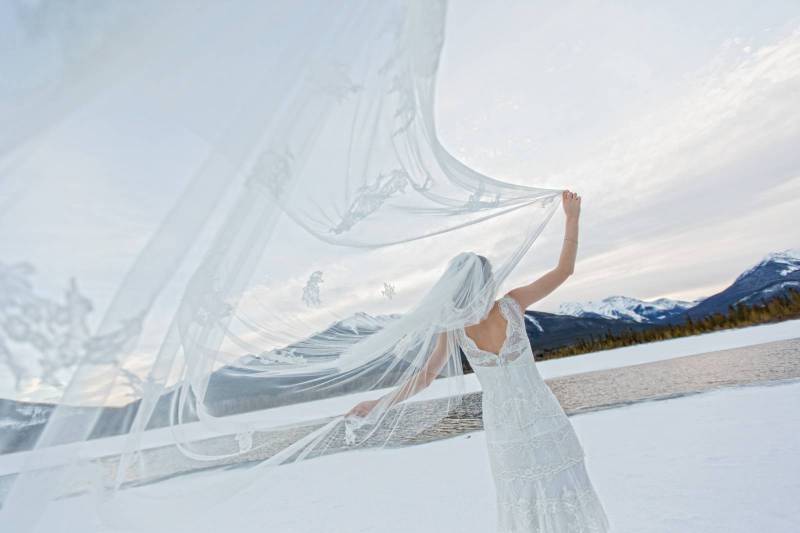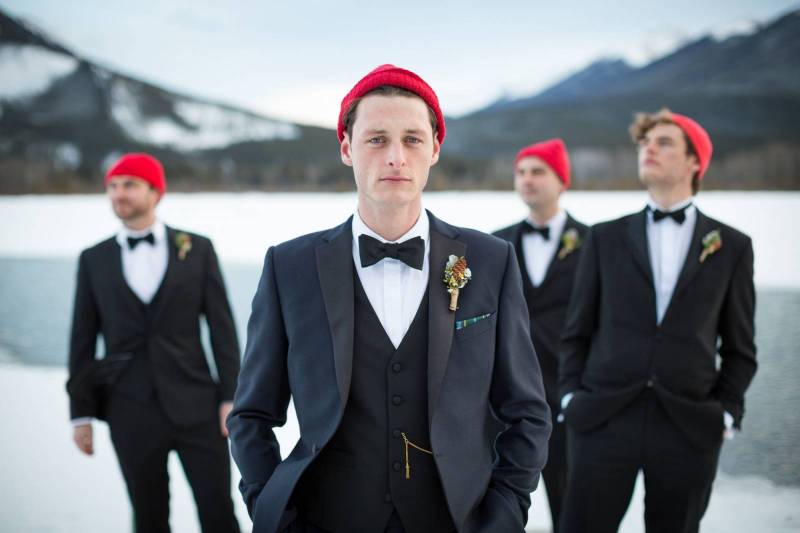 As a sailing documentary videographer, Oliver has sailed across the Atlantic more than once already. His love of sailing and adventure inspired the Jacques Cousteau like red hats and his signature red toque even showed up on their wedding cake.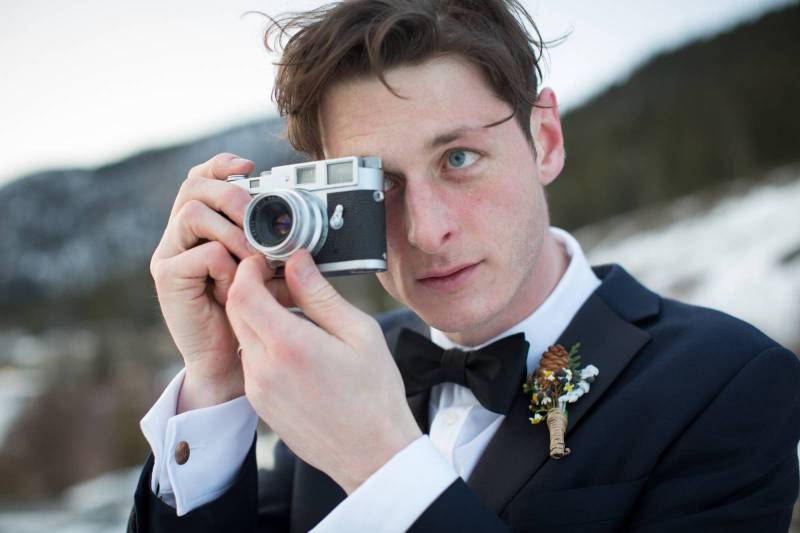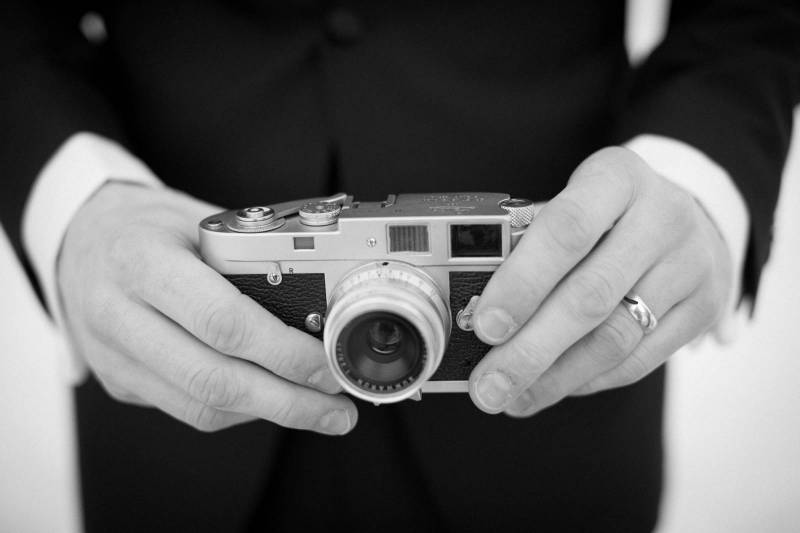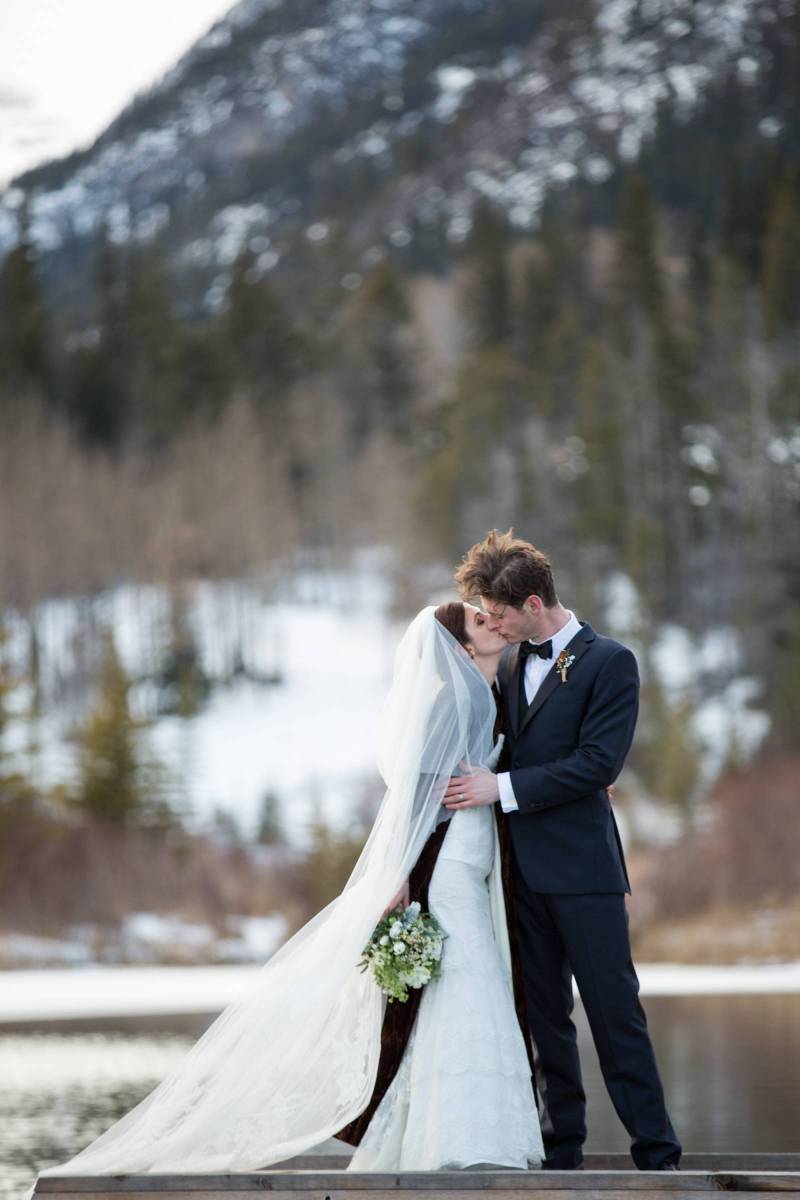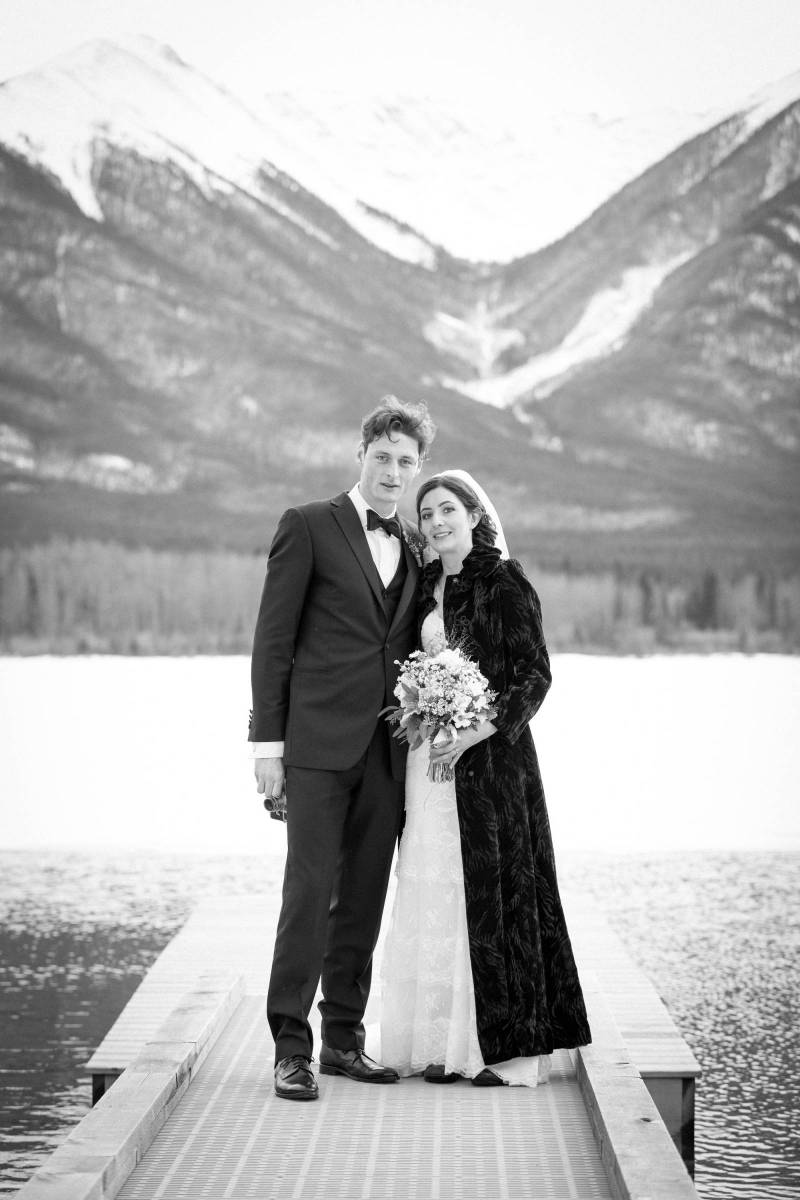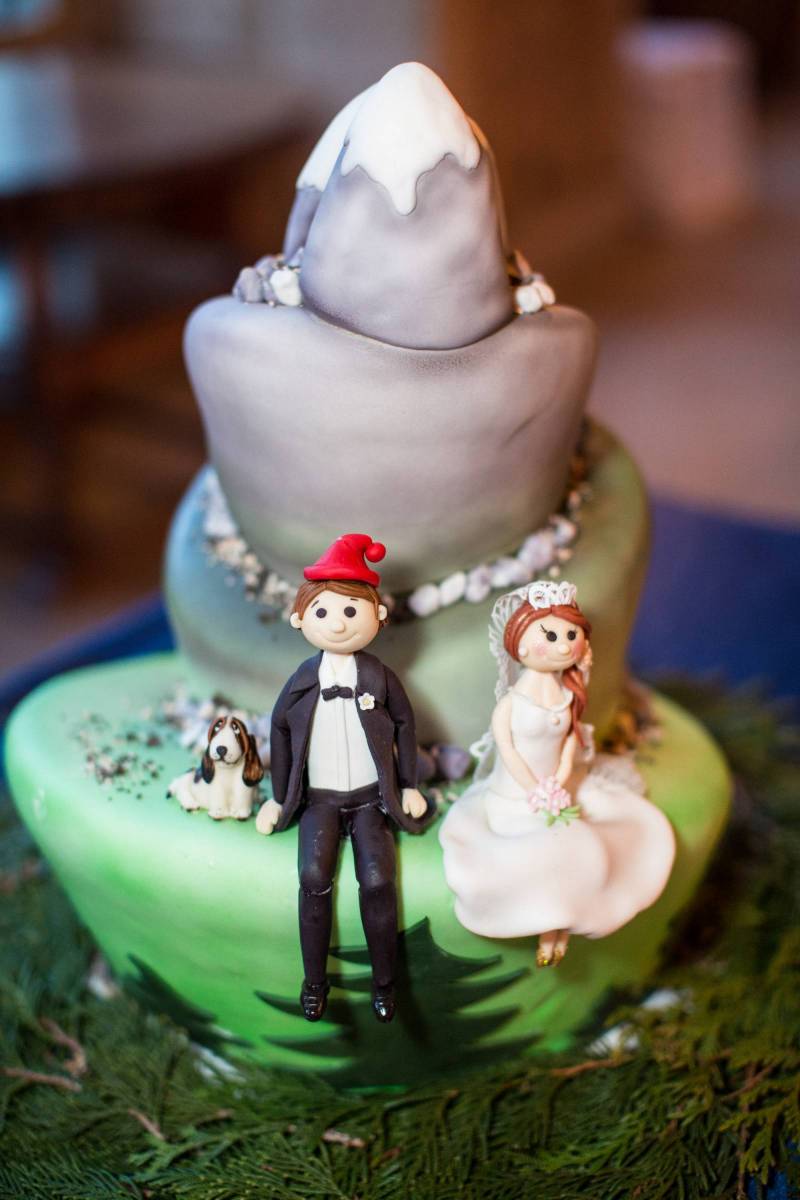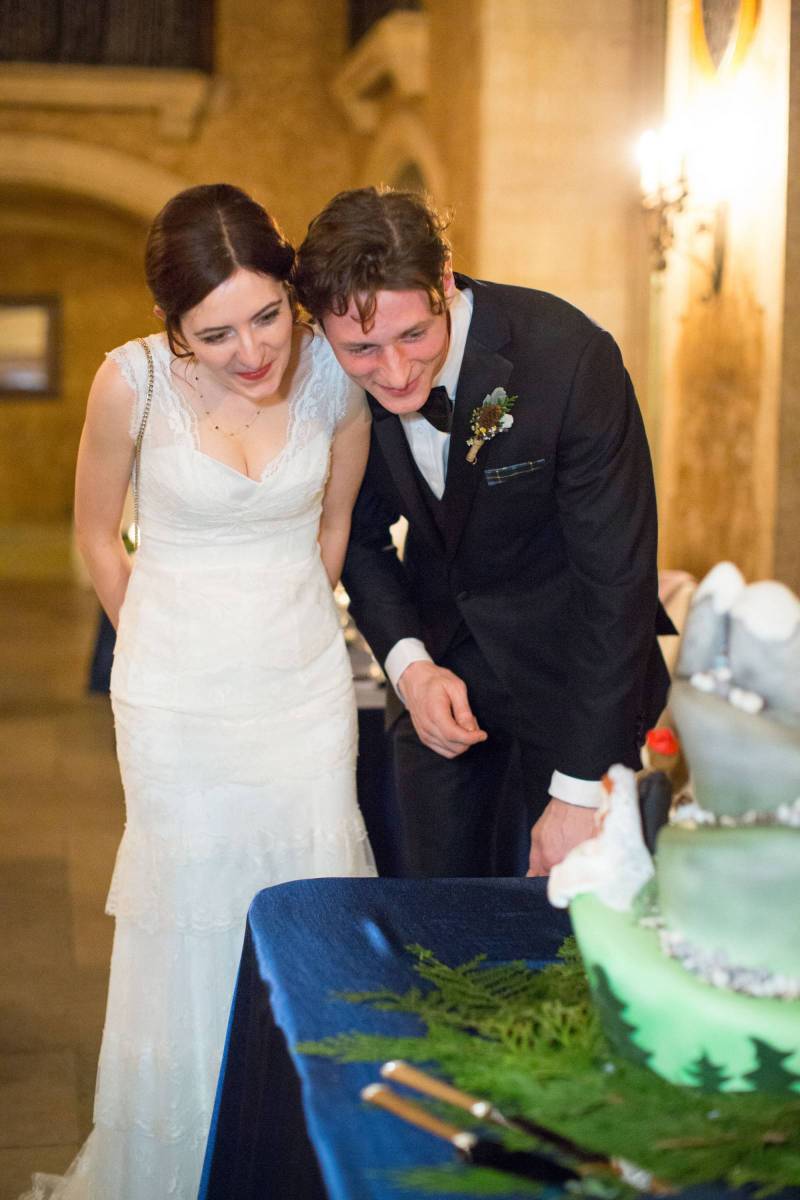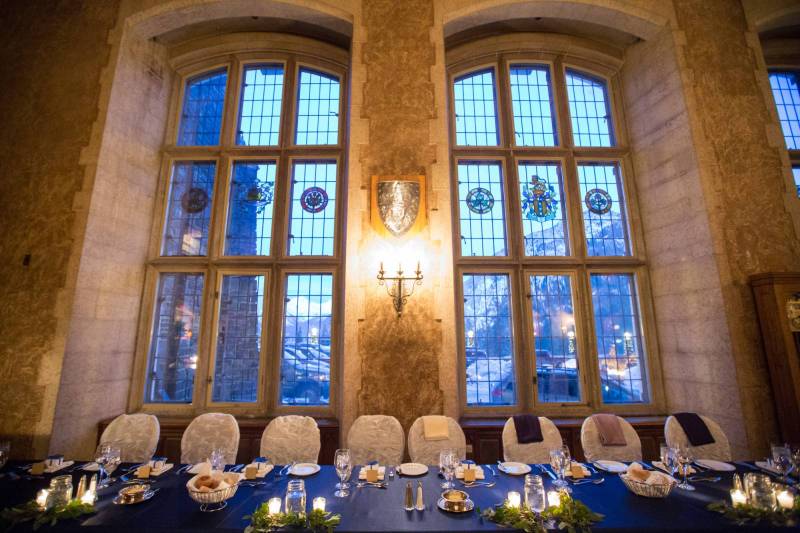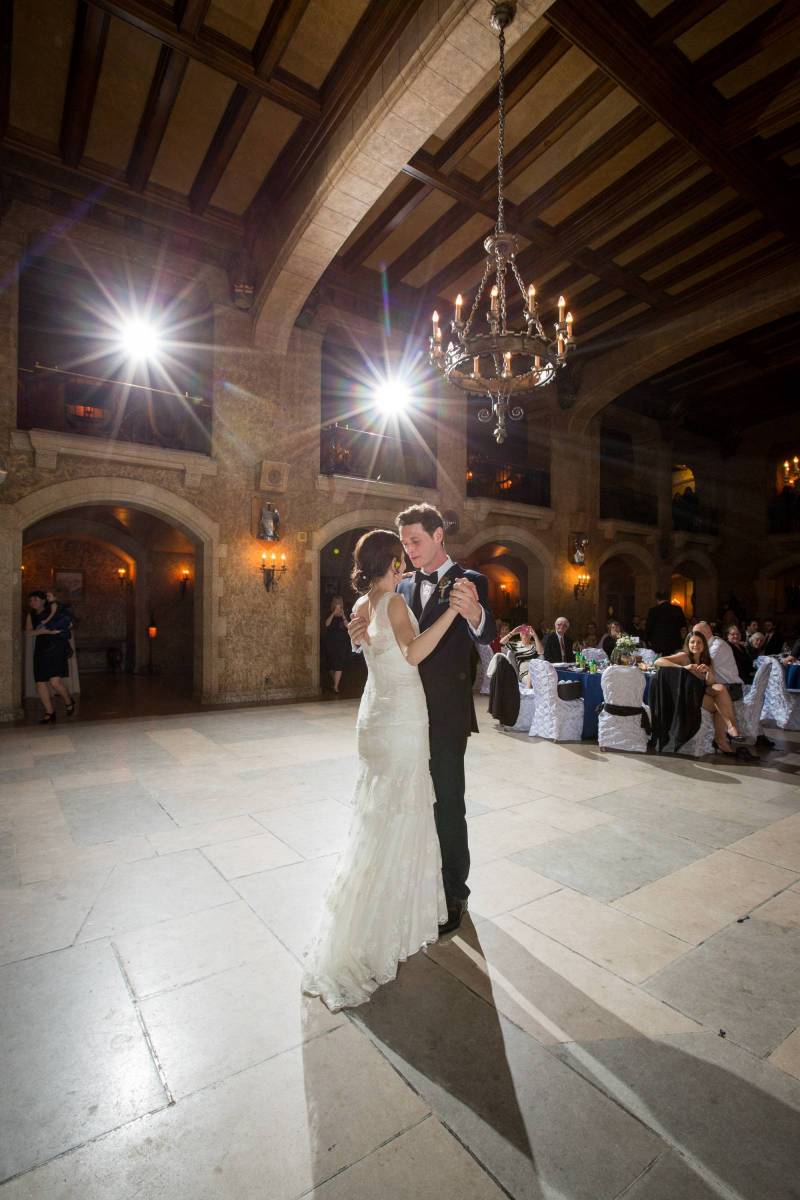 You can find more Banff wedding inspiration and beautiful Fairmont Banff Springs weddings in our inspiration gallery. Be sure to check-out this amazing location, it is truly magical!