We are so excited to be back after the most wonderful Christmas and New Years! We went home and celebrated Christmas back in the prairies, but the moment we could, we were back taking in all of the beauty of winter in the mountains. Today we are sharing the most beautiful Banff winter wedding inspiration from some of the most talented local wedding vendors you can find here.

Today's photo shoot took place in the middle of November at Two Jack Lake, a very popular spot for elopements in the summer, and an equally beautiful location for winter elopements and photos. It's so inspiring to see the magical beauty of this Banff location in the winter and the simple, elegance of all of the details set against the crisp, white snow. We hope you don't shy away from winter in the mountains because it is breathtakingly beautiful!

A huge thank you to Banff wedding photographer Kim Payant Photography for capturing all of the beauty and sharing the details and images with us today. Kim is a local Banff wedding photographer with years of experience, an incredible personality and amazing talent!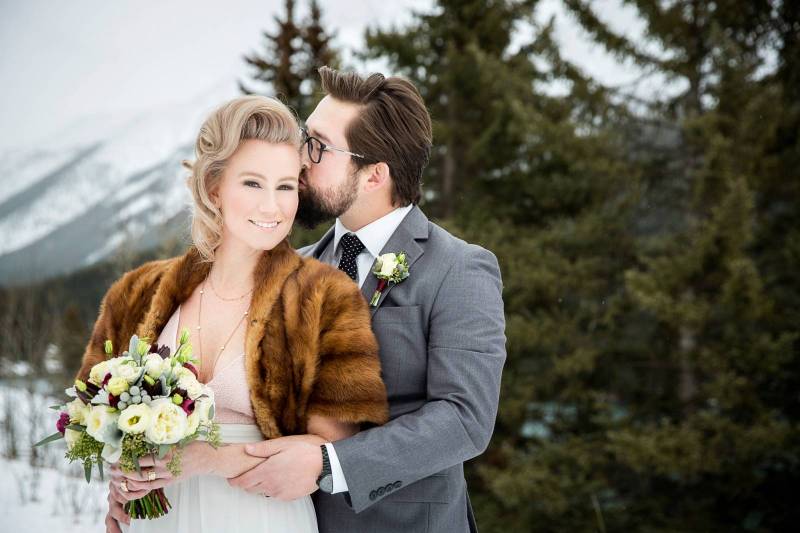 The beautiful winter bouquet, boutonniere and arrangements were all designed by the talented local florist, Willow Flower Company. The rich burgundies mixed against the ivory flowers created a luxurious bouquet that is absolutely perfect for a winter wedding.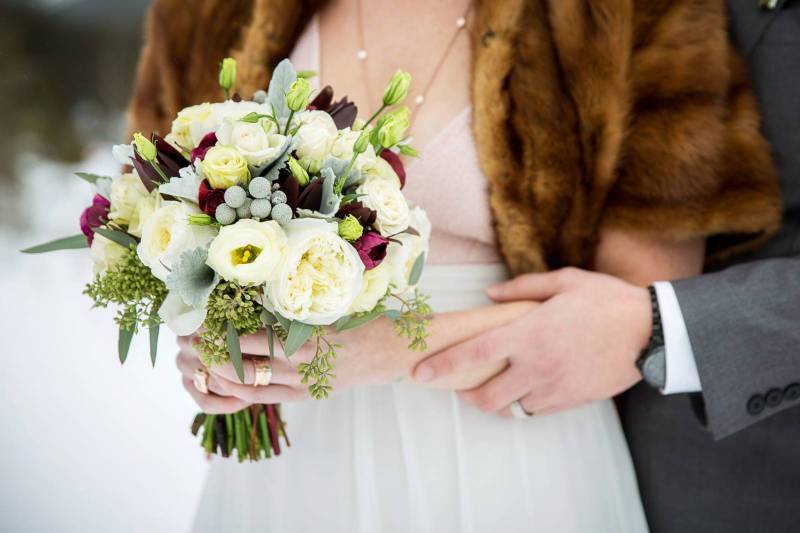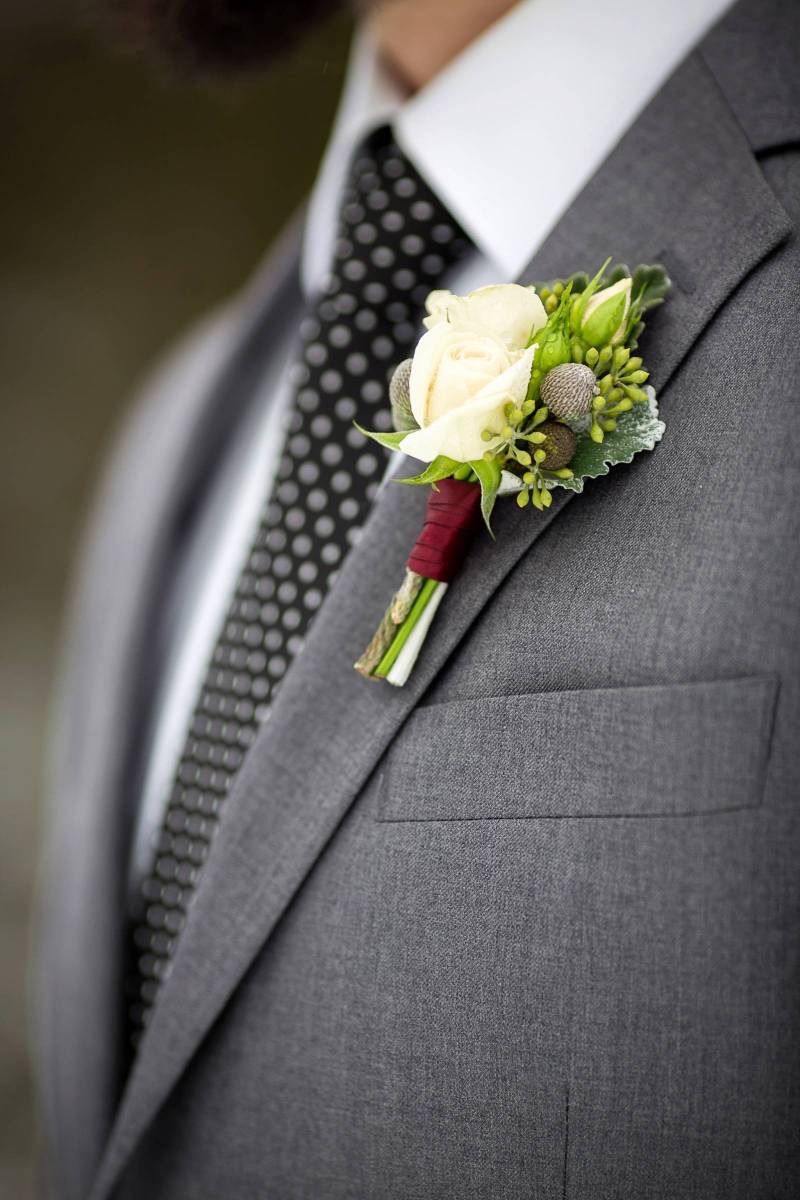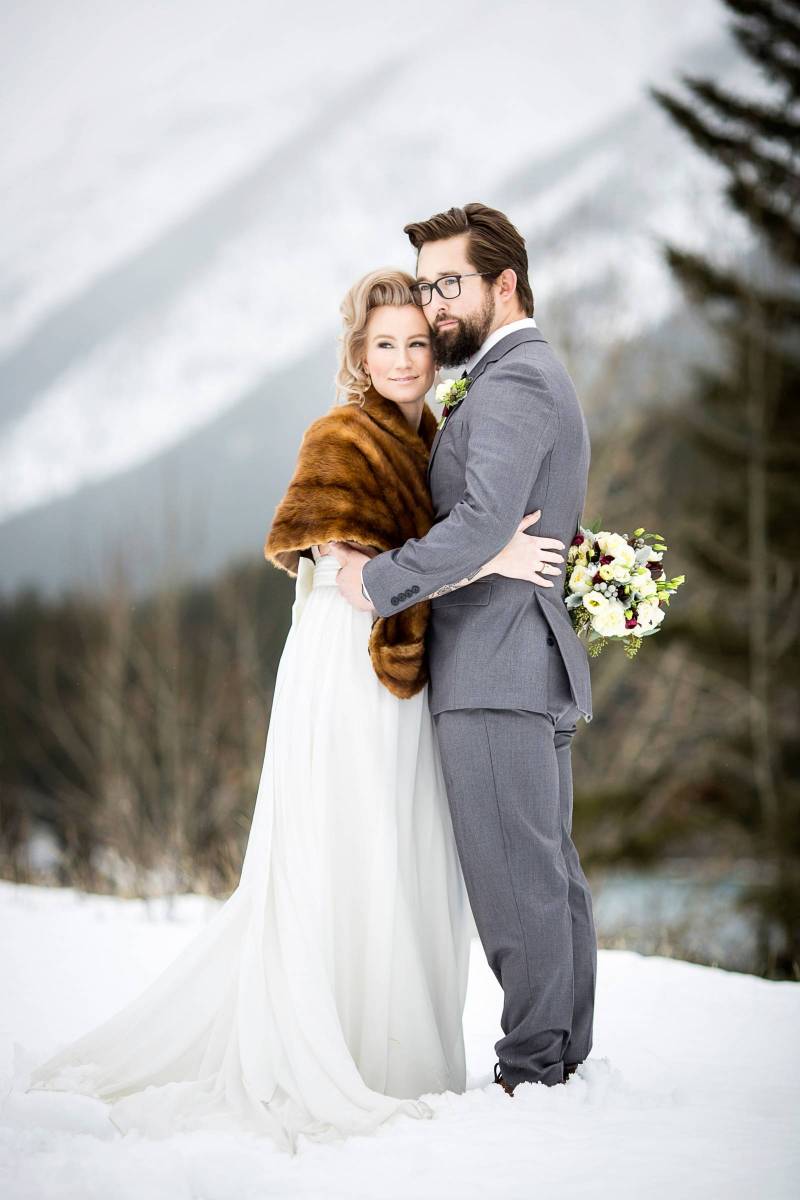 Now we have to take a minute to stop and talk about the amazing hair in this photo shoot! Seriously....I am floored at how gorgeous the bride looks. Banff makeup artist and hairstylist, Mountain Beauties worked on both the hair and makeup to create this gorgeous look. She filled us in on all of the details:
"Chantal has the most incredible hair!!! She is one of the lucky few who can pull off any look. Keeping this in mind I gave her sky high volume and embraced her classic beauty by re-creating her as a modern pin up. Her skin is naturally pearly so we used all natural mineral makeup with a dramatic eye to complete her look. Adam is also a member of team "great hair". I gave him a simple wash and blow dry using some volume mousse and hairspray to hold."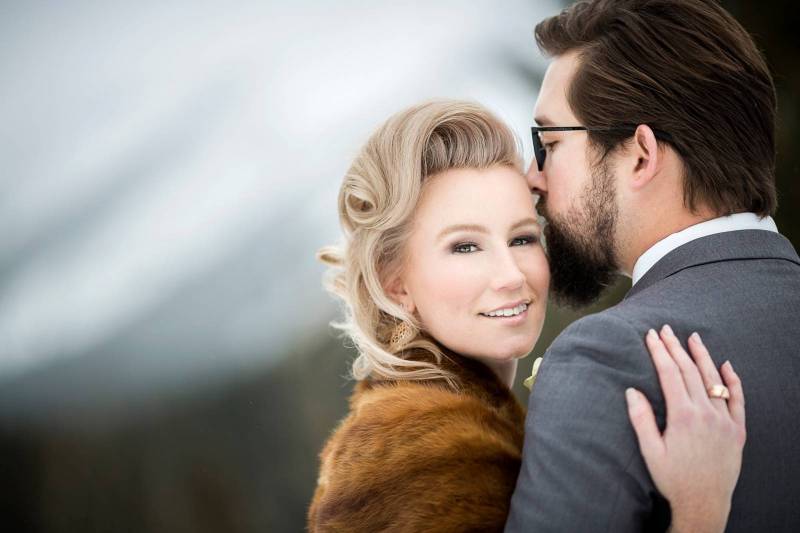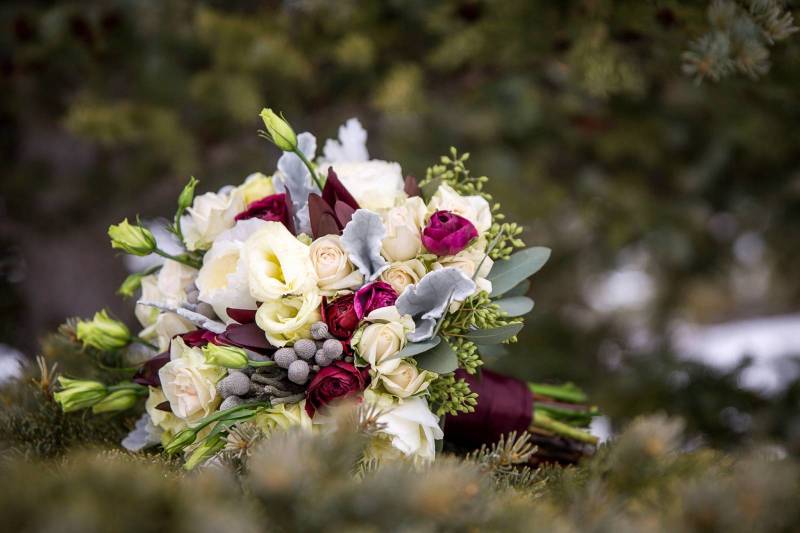 Something New Wedding & Events designed the shoot and all of the beautiful decor with impeccable style. She filled us in on all of the gorgeous decor details and colour schemes:
"We went with ivory, grey and deep burgundy for a cheerful winter wedding bouquet. Our rustic wooden arch was decorated with a large winter floral arrangement that matched the brides bouquet, wintery twigs and hanging crystals for a touch of elegance. Over sized glass candle lanterns were placed on each side of the arch to add some warmth. To complete the look we added small ivory candle lanterns to the signing table which was covered in an ivory tablecloth and white fur."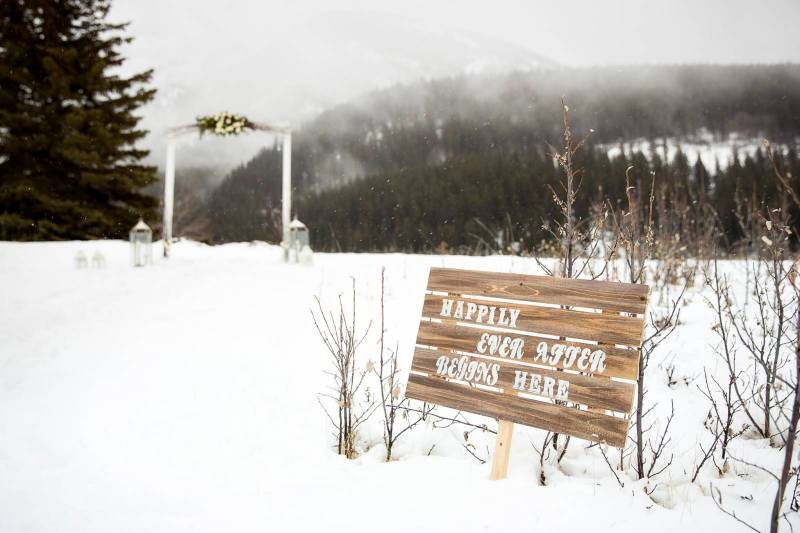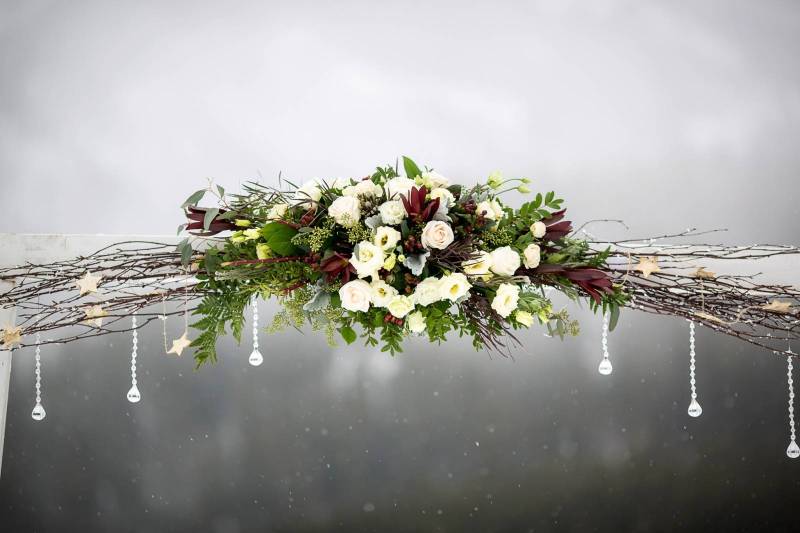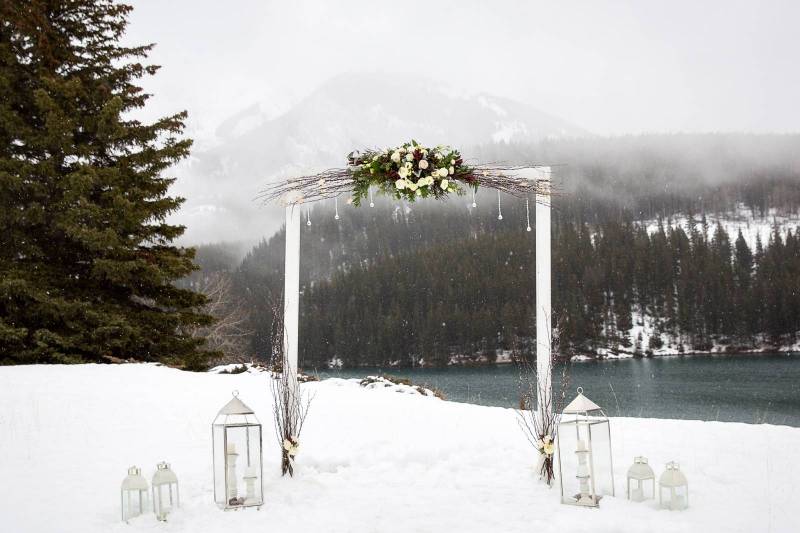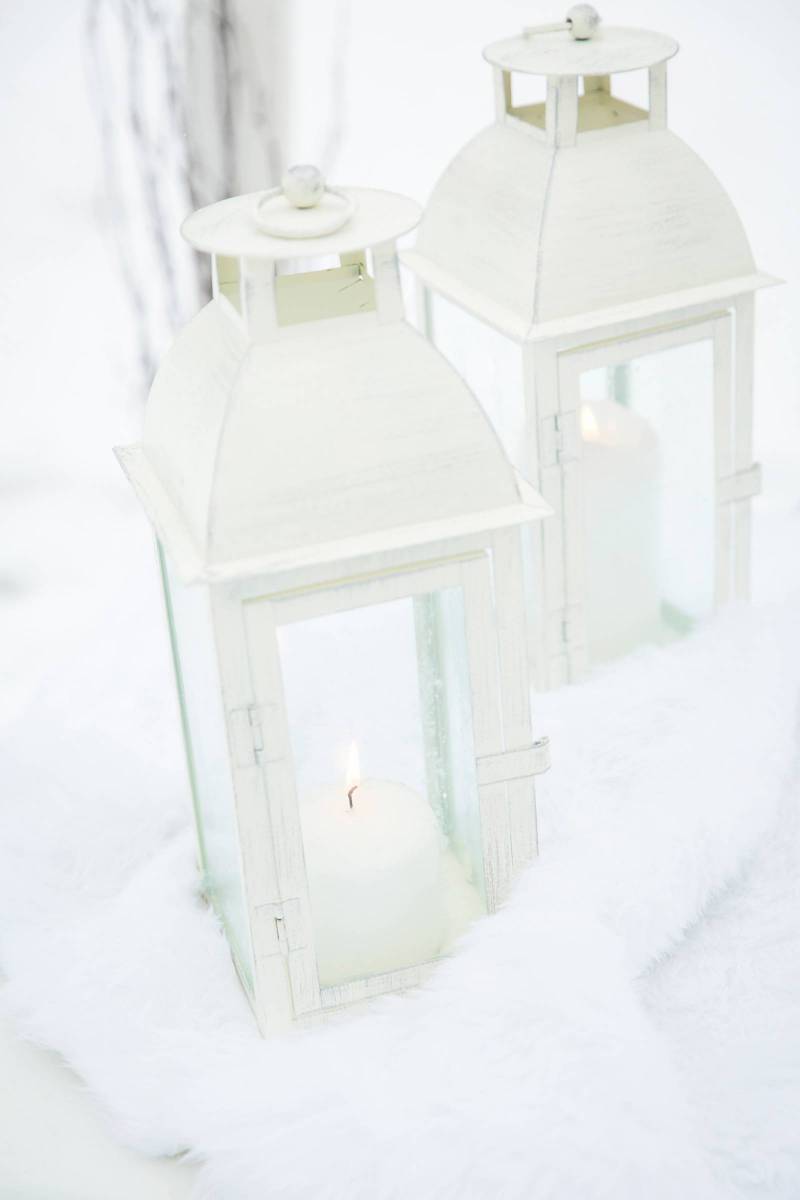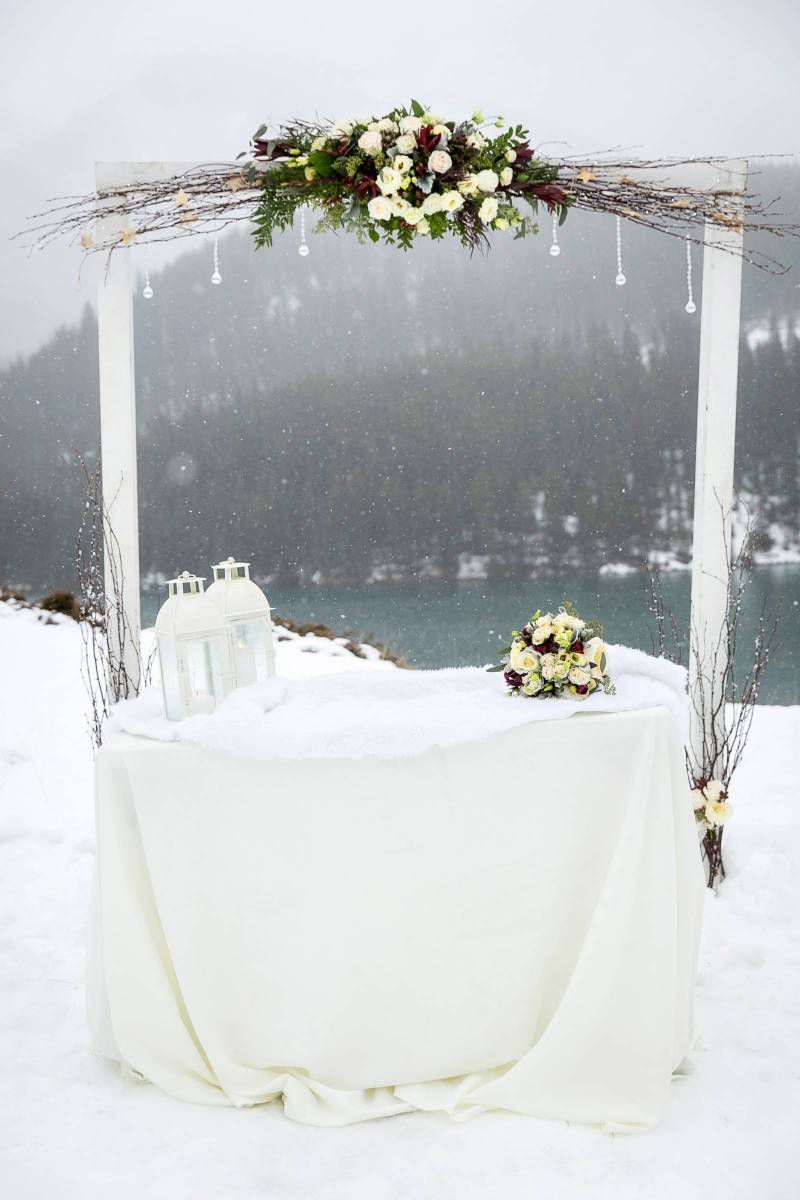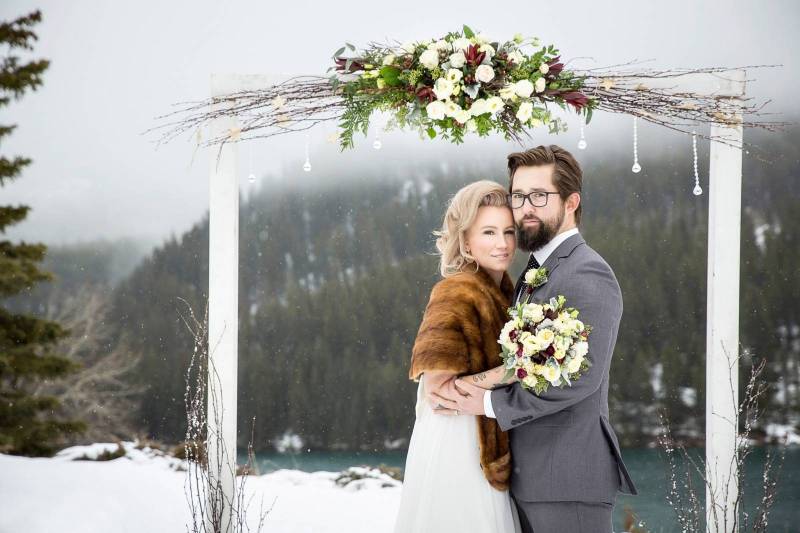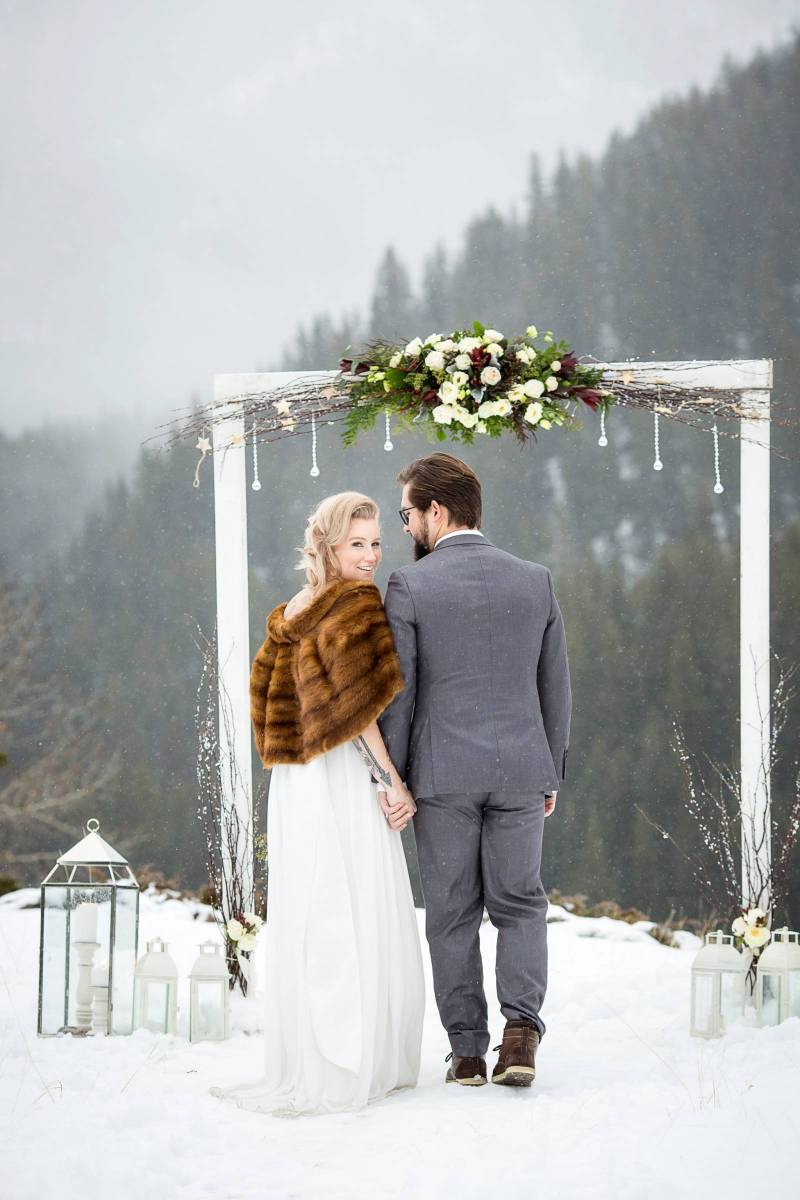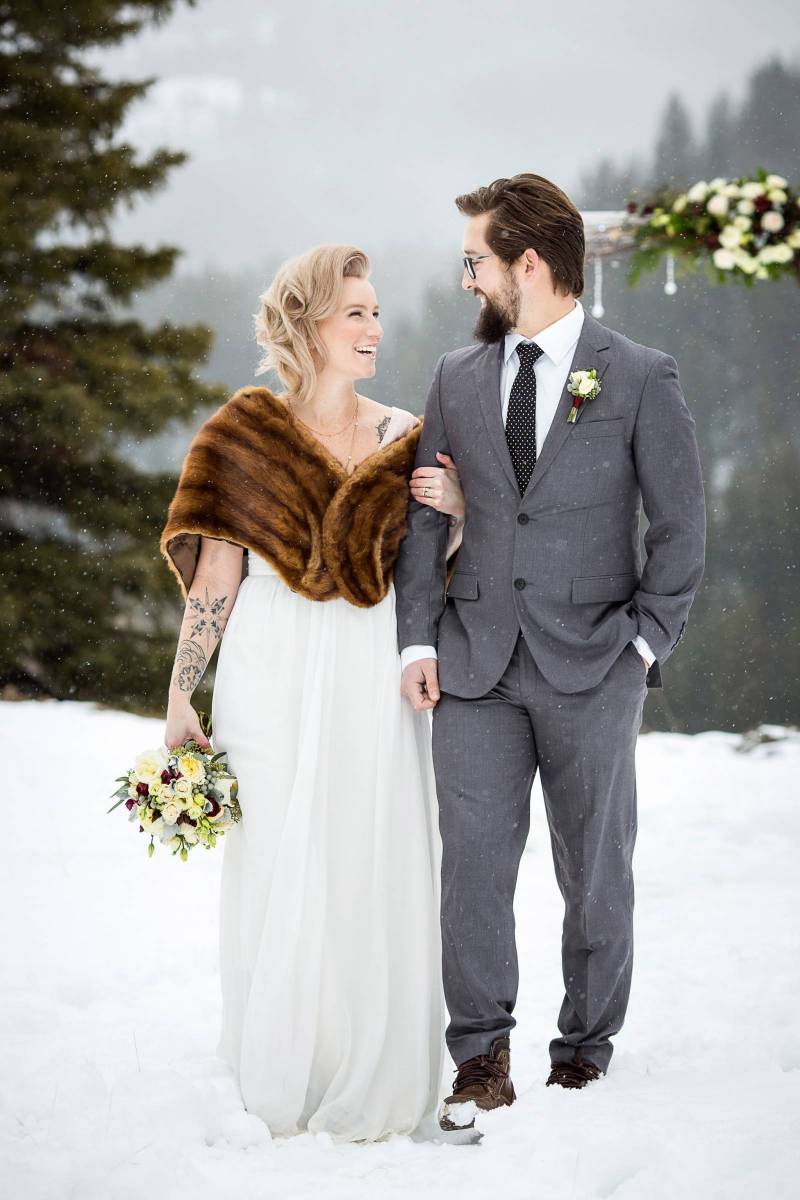 We hope you loved this Banff winter wedding inspiration today and it gives you ideas for your own perfect wedding in the mountains.
Banff wedding photographer, Kim Payant Photography and Banff hairstylist and makeup artist, Mountain Beauties are members of our premium Love In The Rockies wedding vendors.

Be sure to check-out all of the amazing local vendors involved, they will turn your day into the most beautiful dream come true!