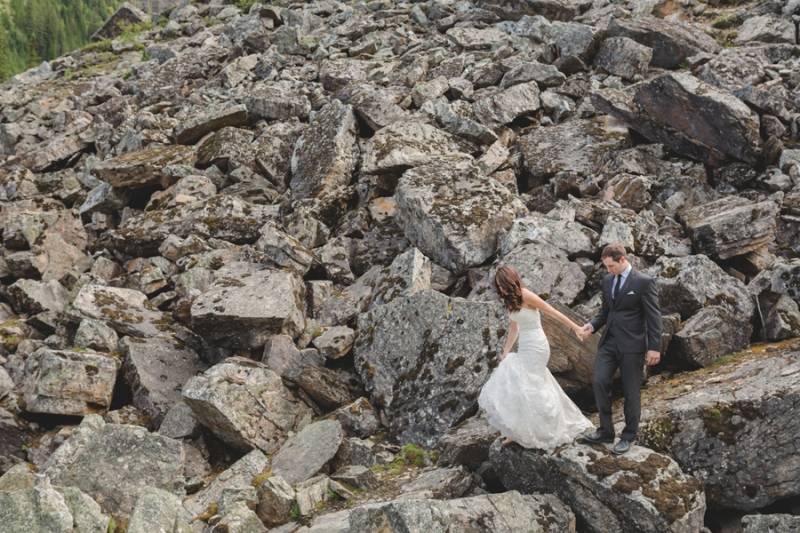 Ashleigh and Brian were married amidst the beauty of the mountains in Canmore but they knew they needed more time to really capture the photos they wanted and more time to explore, adventure and take in all of the natural beauty of the area. So Ashleigh and Brian got dressed in their wedding clothes again the next day and asked their amazing photographer (ENV Photography) to come along with them to Moraine Lake for a gorgeous day-after session.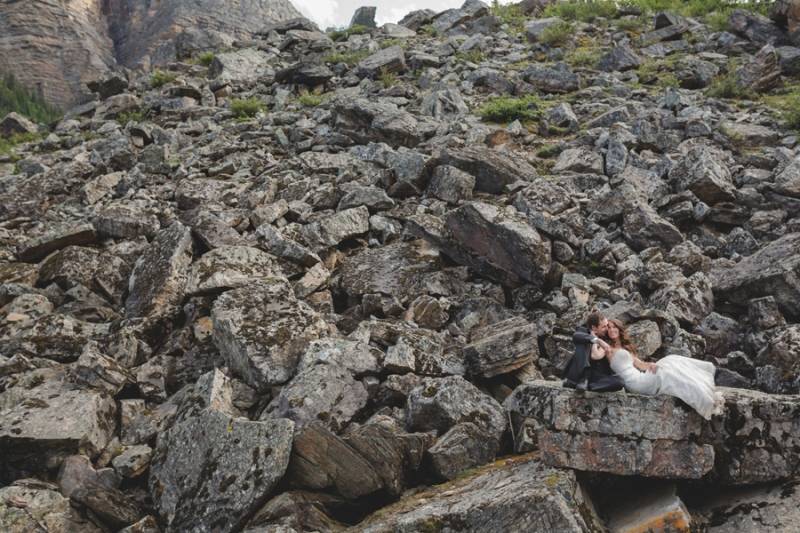 Moraine Lake is a glacially fed lake in Banff National Park that is truly be one of the most beautiful places in all of Canada. The lake is the most brilliant blue you've ever seen and is situated in the valley of ten peaks, creating a view that is so spectacular it once graced our twenty dollar bill. Of course all of this beauty also means it is a place where thousands of tourists flock in the summer. Somehow ENV Photography managed to capture these images in a way that it feels as if Ashleigh and Brian are the only ones around and you'd never know there were a thousand people in the background. That is some incredible talent!
Ashleigh and Brian had no pressure and no time constraints during their day-after session which meant they could climb giant rock piles, splash in the aqua blue water and take all the time they needed to enjoy the scenery and capture it in photographs they will cherish forever.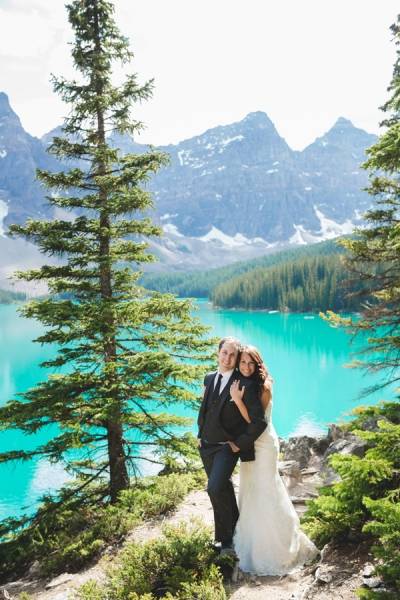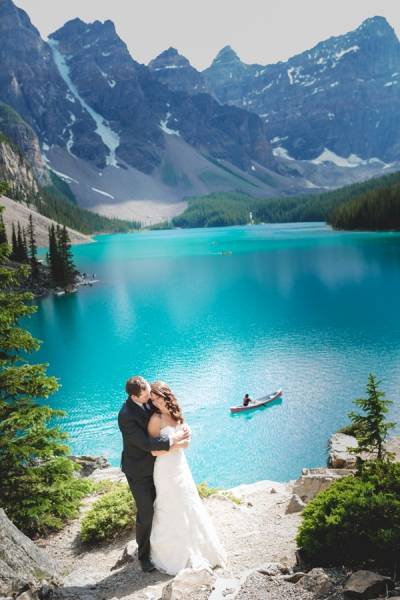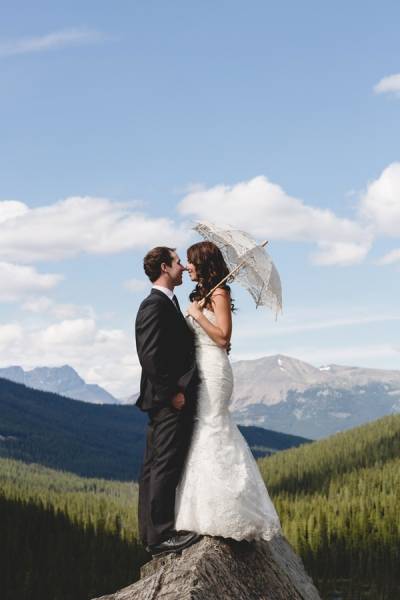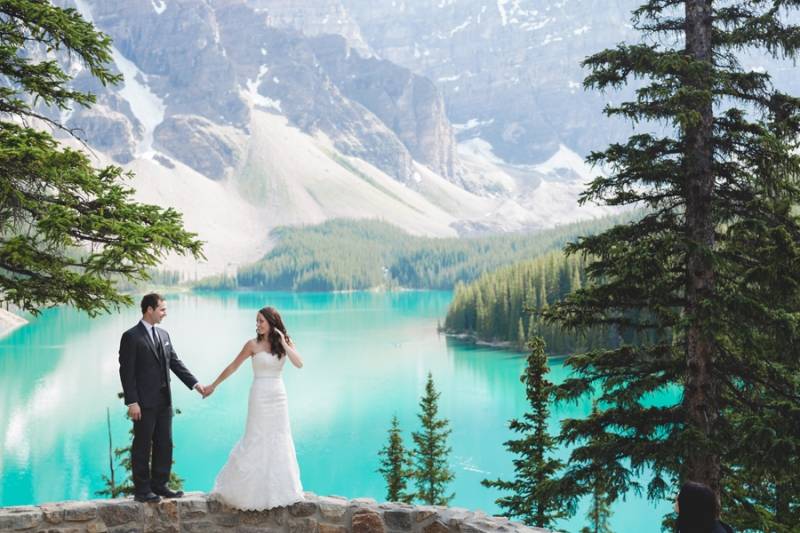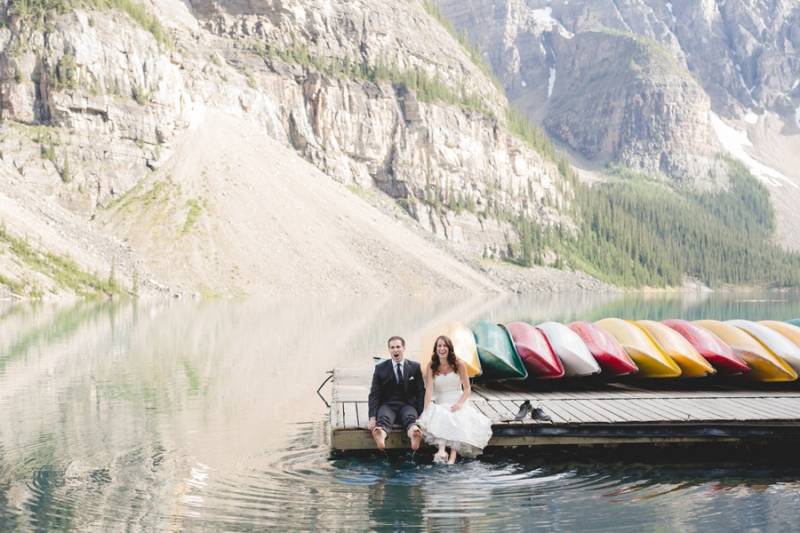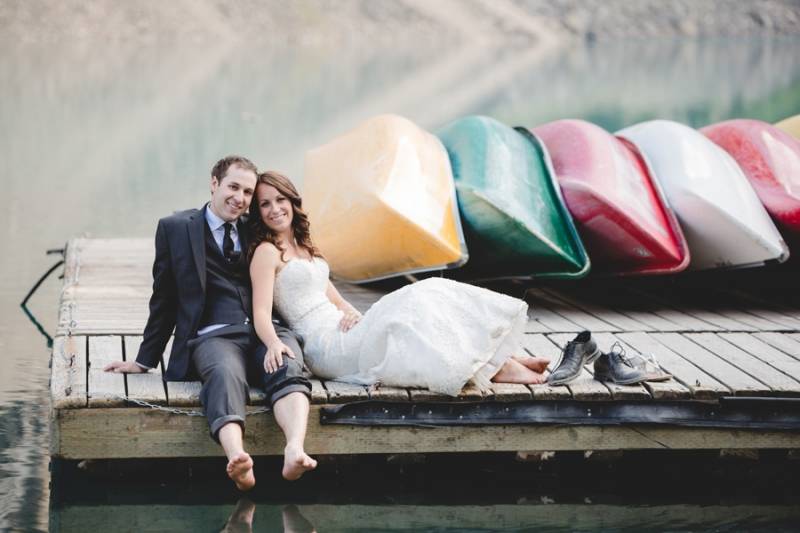 ENV Photography is a member of our premium Banff wedding vendors list! She is based in Edmonton but loves photographing weddings throughout the Rockies and the world. Her wedding photography style is happy, candid, romantic & relaxed with a focus on beautiful, flattering posing & genuine expressions. We always love seeing her work and you should definitely check her out.
You can find more Moraine Lake wedding photography and inspiration over on our site. It is definitely a location you don't want to miss if you're out in Banff or Lake Louise.