Sheila and Lane are from the prairies of Saskatchewan and they knew the dramatic backdrop of the rocky mountains was the perfect destination for their intimate wedding. The mountains are definitely not something you see in Saskatchewan, yet they aren't very far away either, making it perfect for a wedding weekend with their closest friends and family.
Canmore wedding photographer, Eric Daigle Photography was brought along to capture all of the beauty of the day and help them remember this incredible moment forever. As they drove from Canmore to Kananaskis for the wedding ceremony they stopped along the way for some amazing photographs, taking advantage of the moody skies, the dramatic backdrops, and the sweeping landscapes. They made the drive out to Kananaskis even more spectacular by riding in a luxurious vintage Rolls Royce from Alpine Limousine & Tours.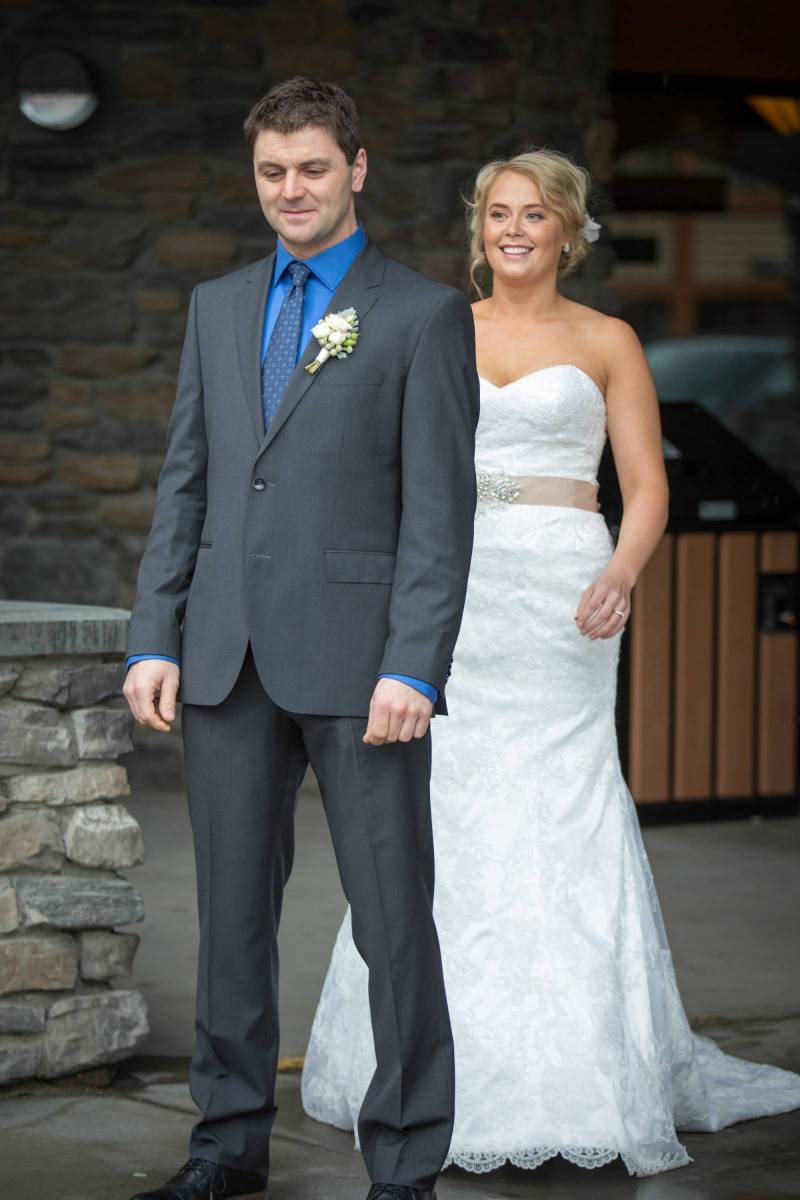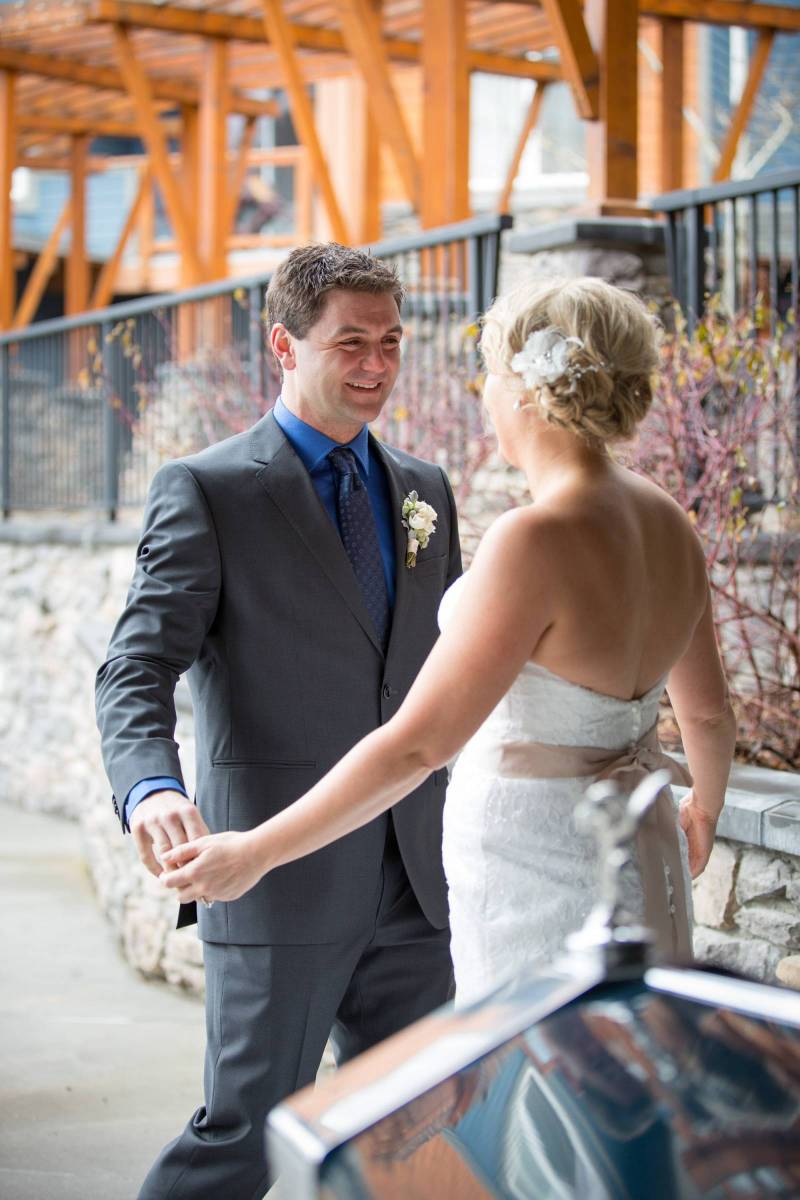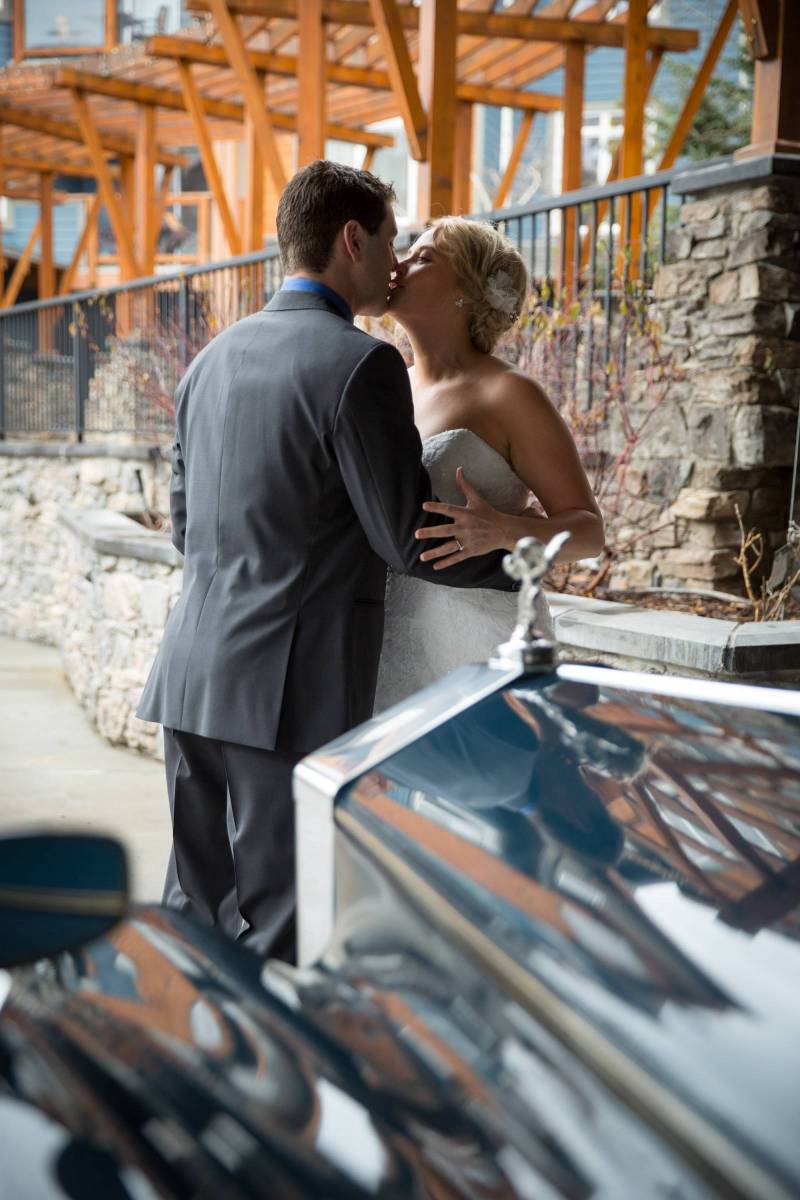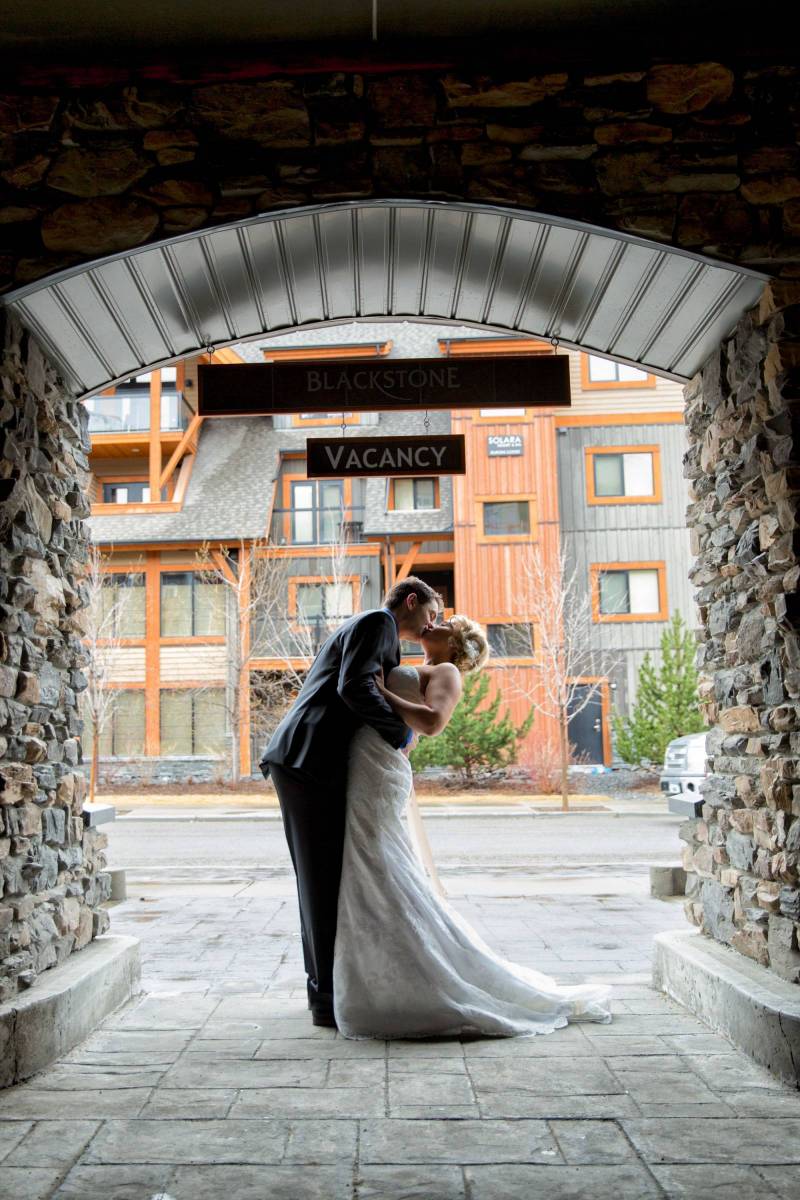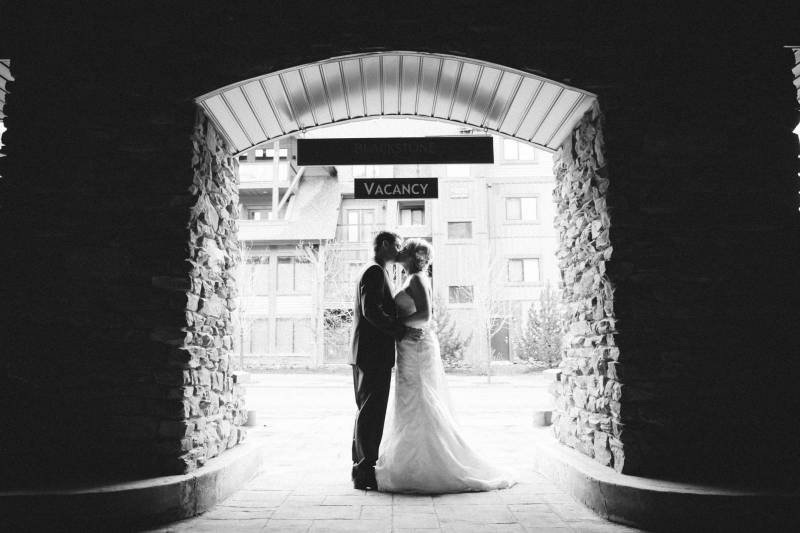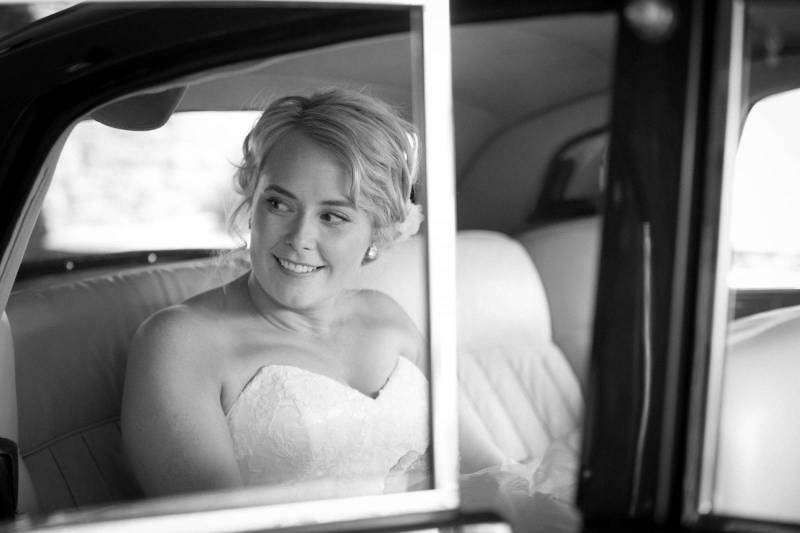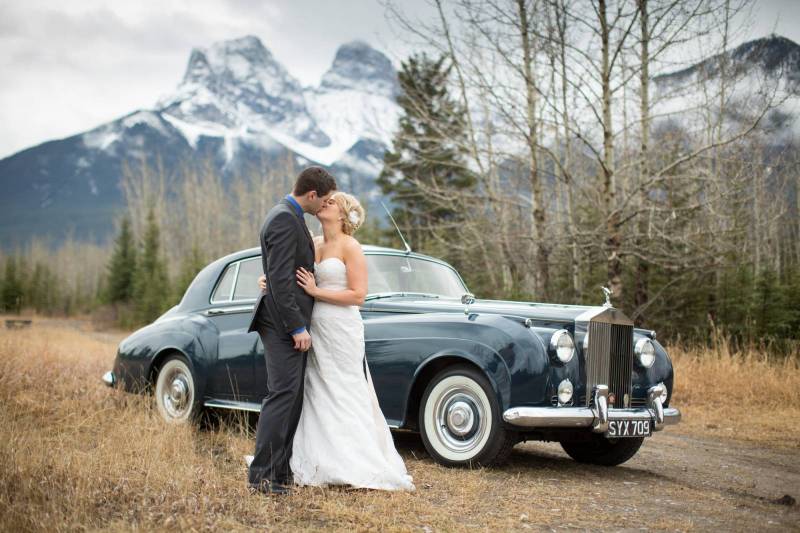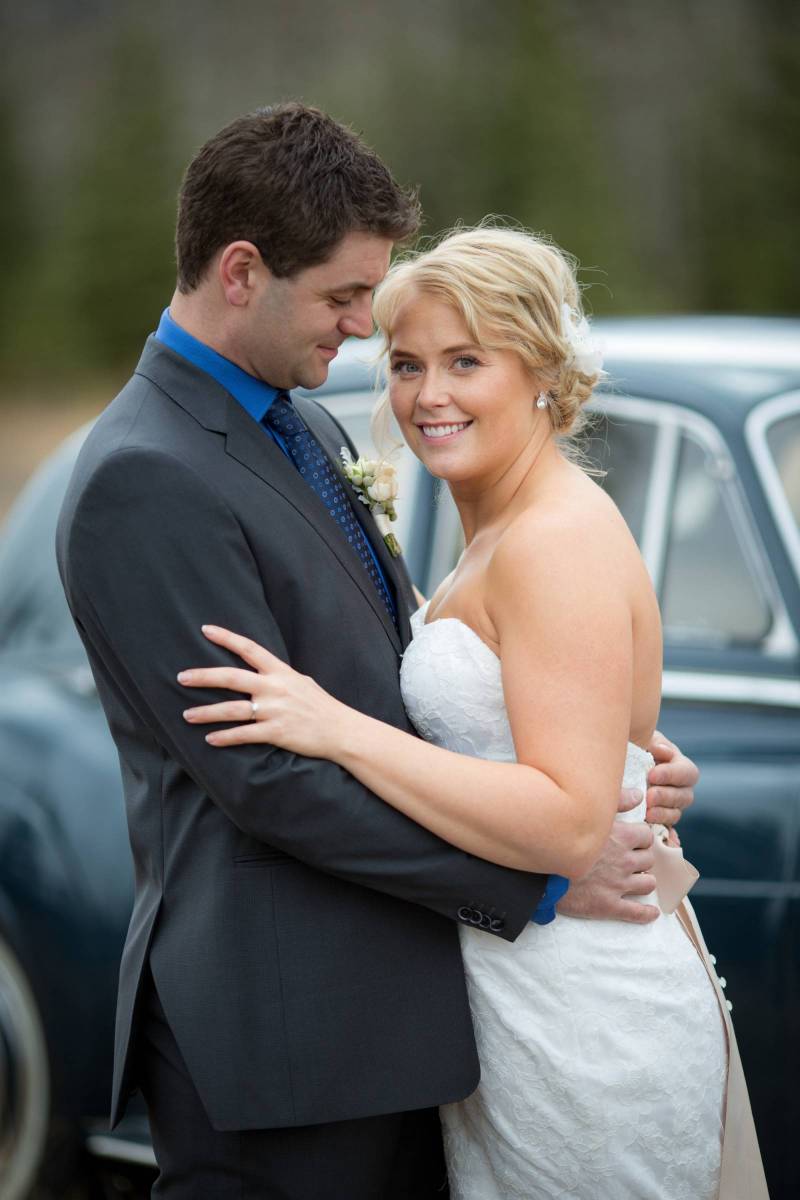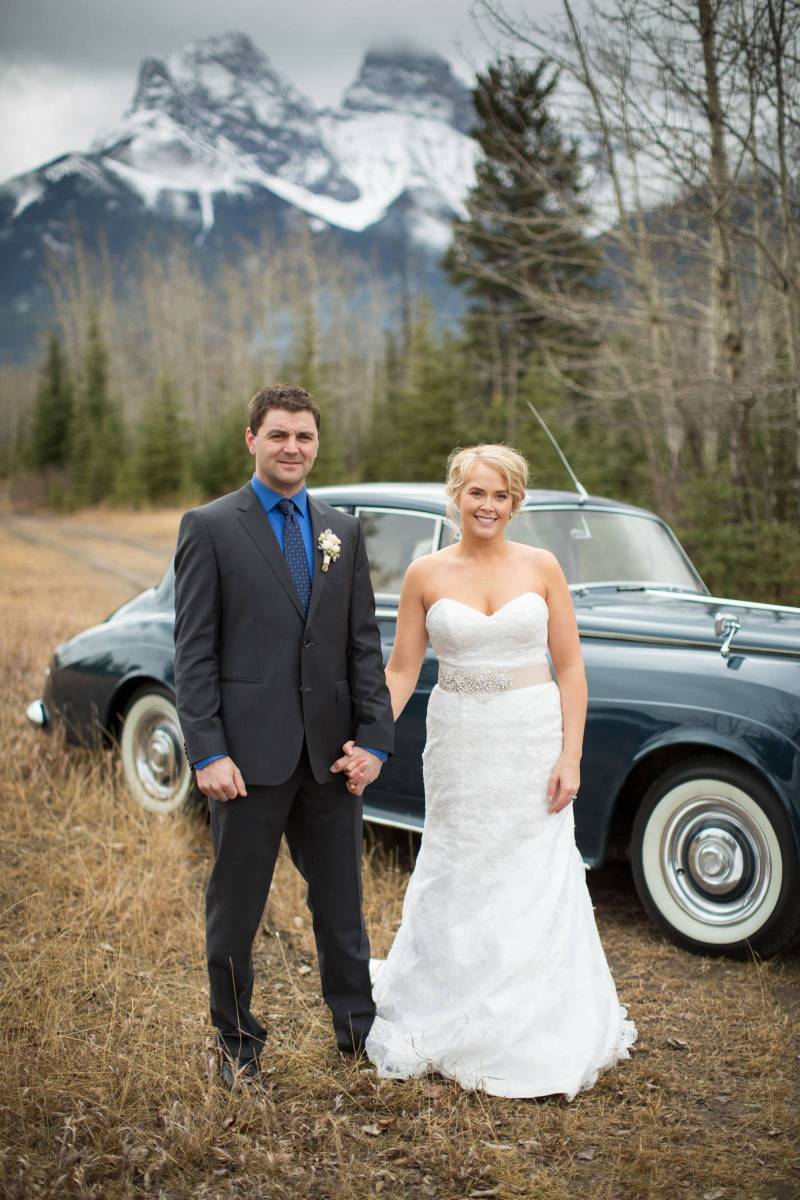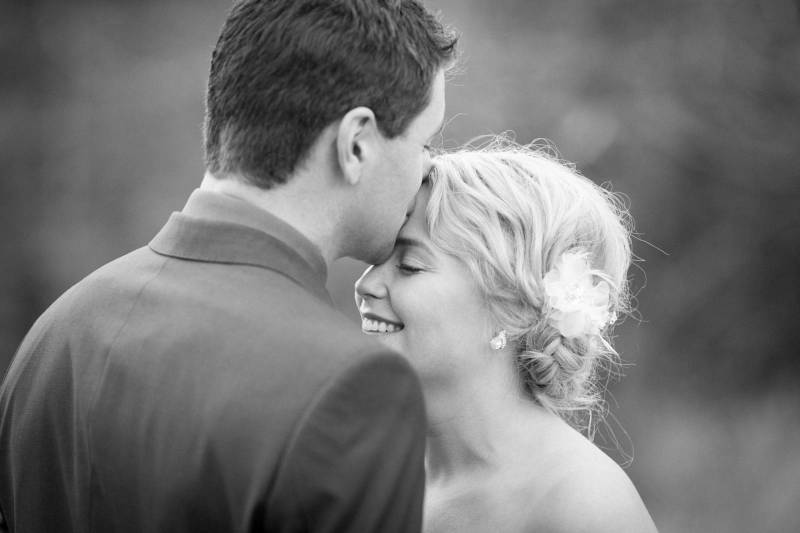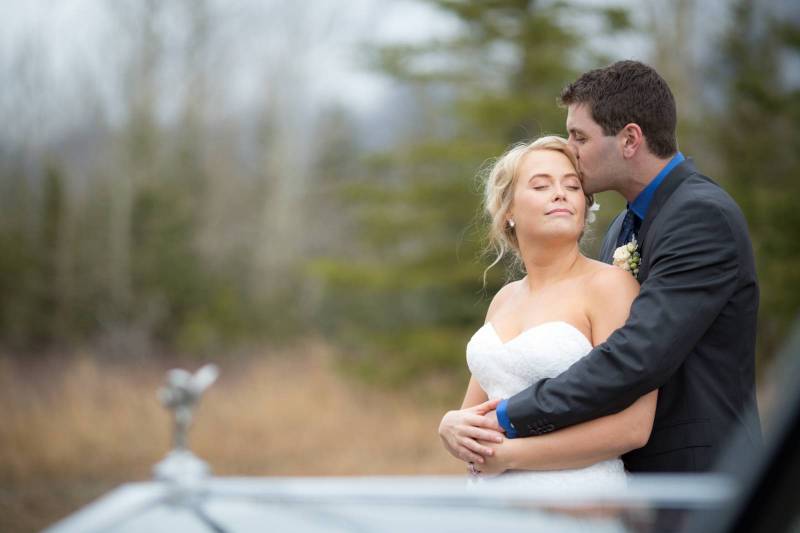 Sheila worked with Canmore florist, Willow Flower Company to create a rustic and elegant bouquet in shades of cream with beautiful texture and incredible flowers.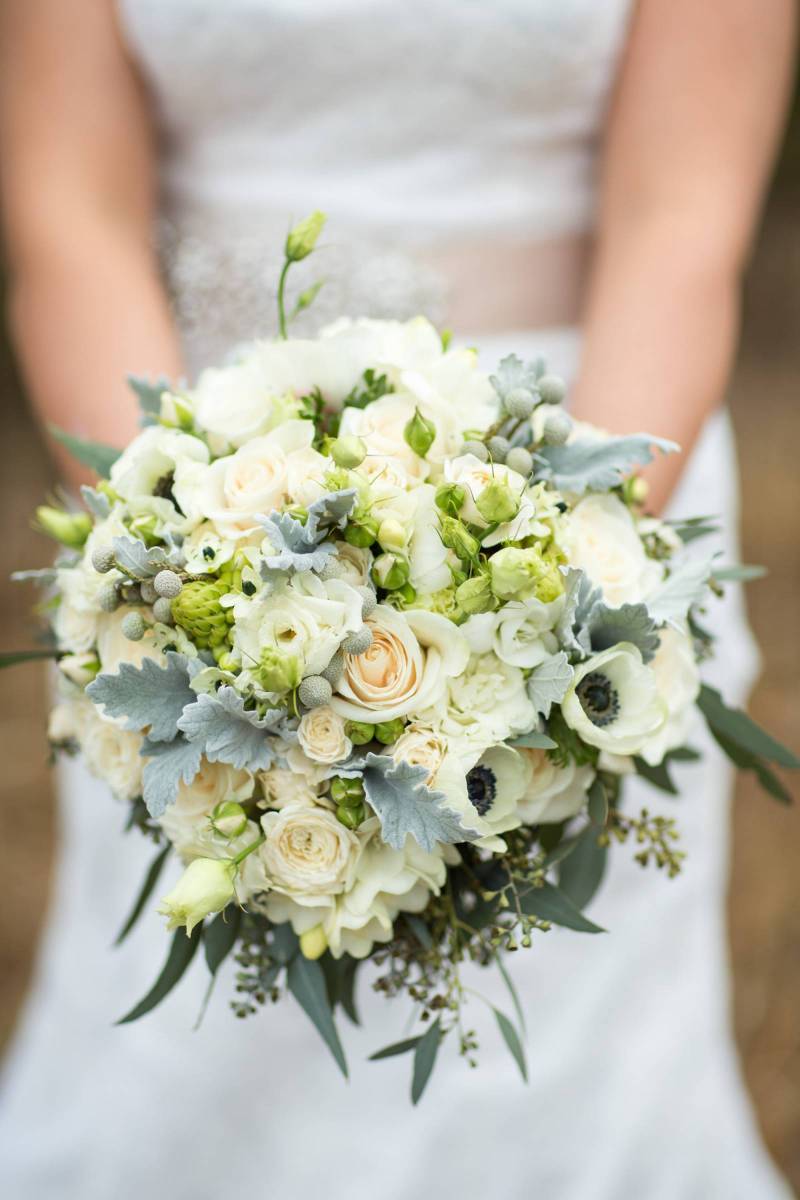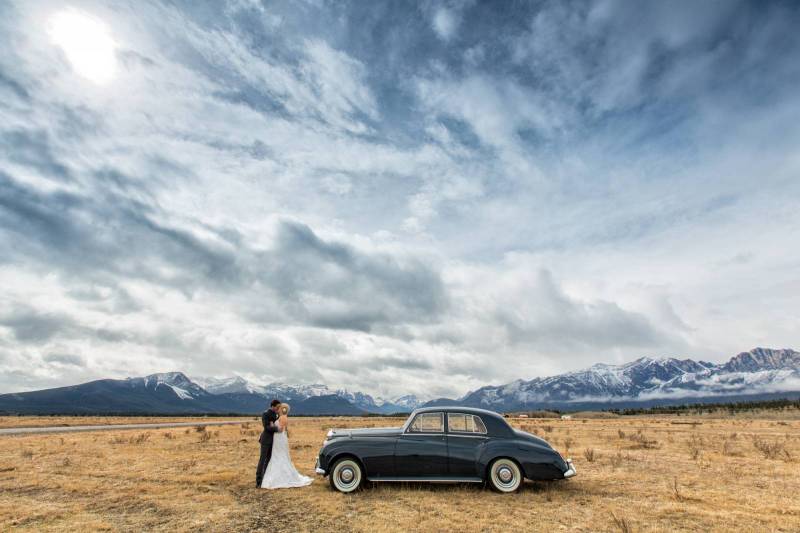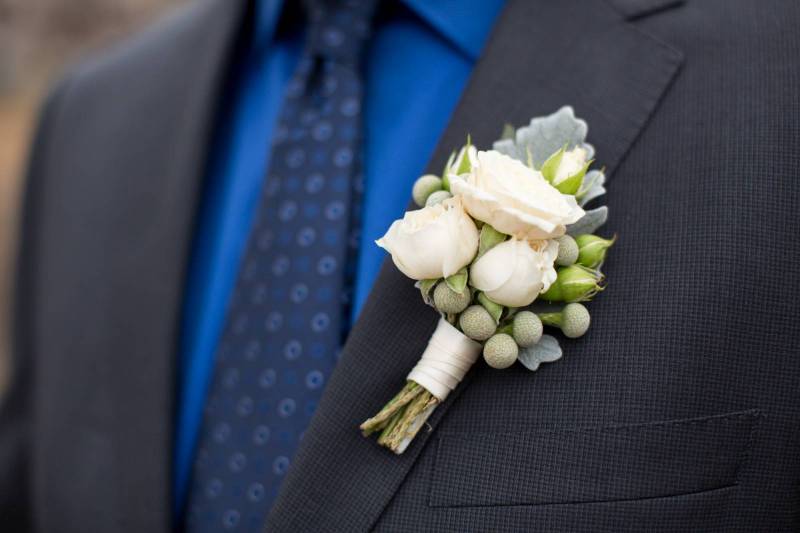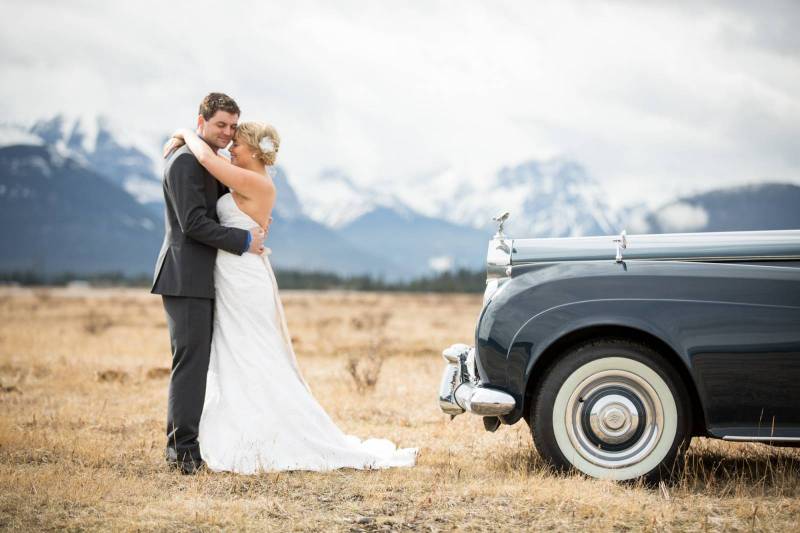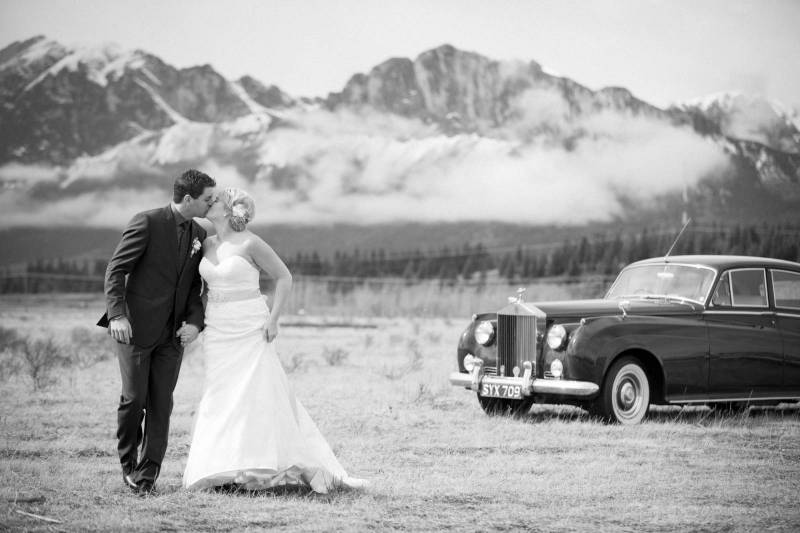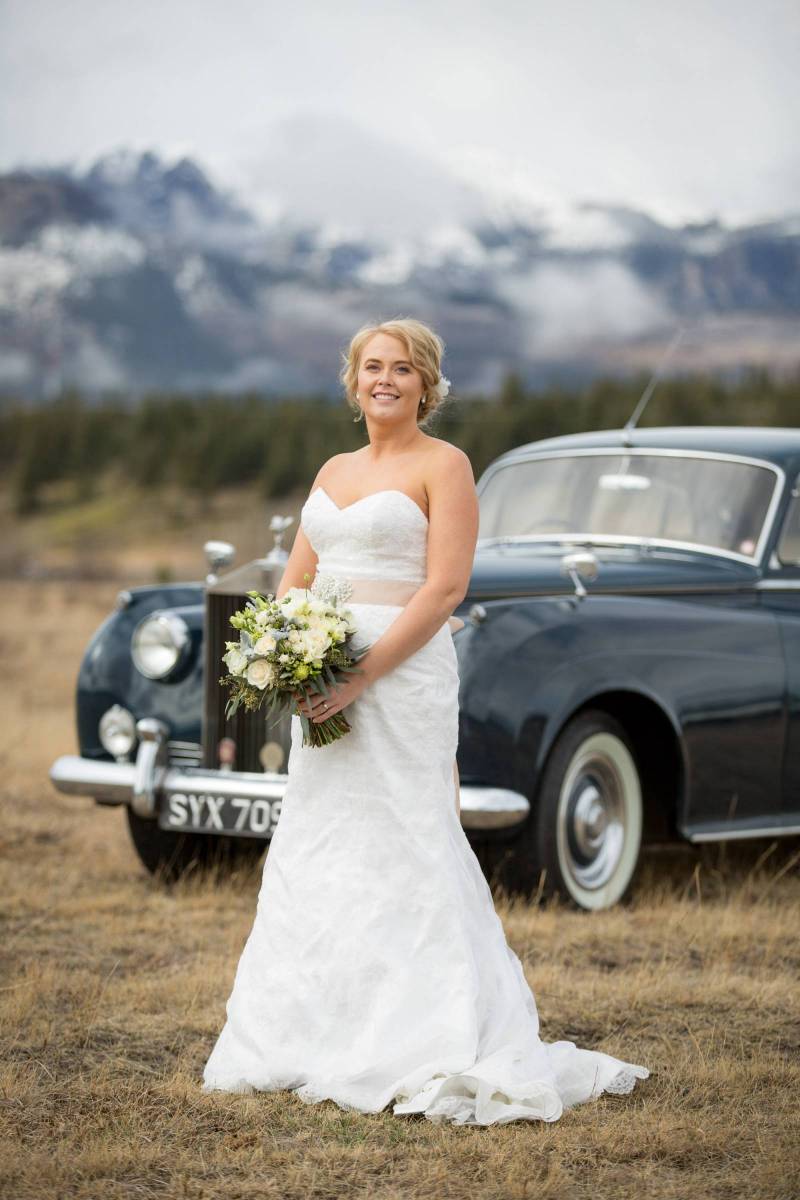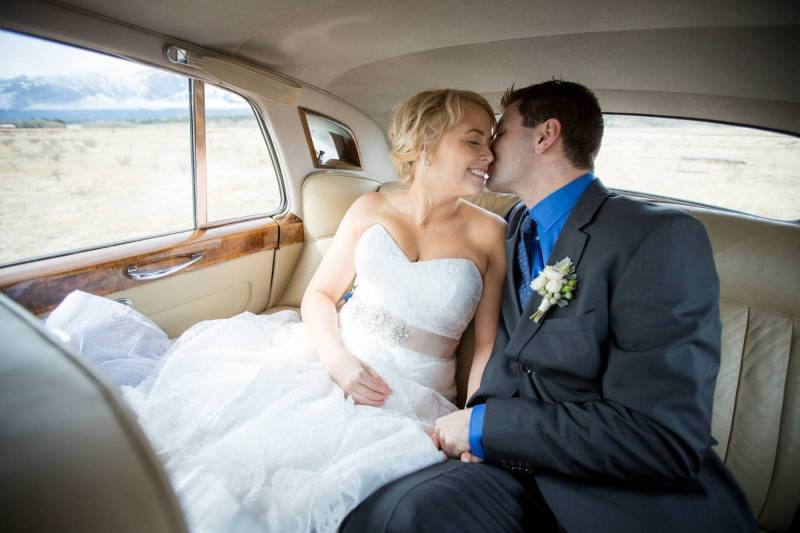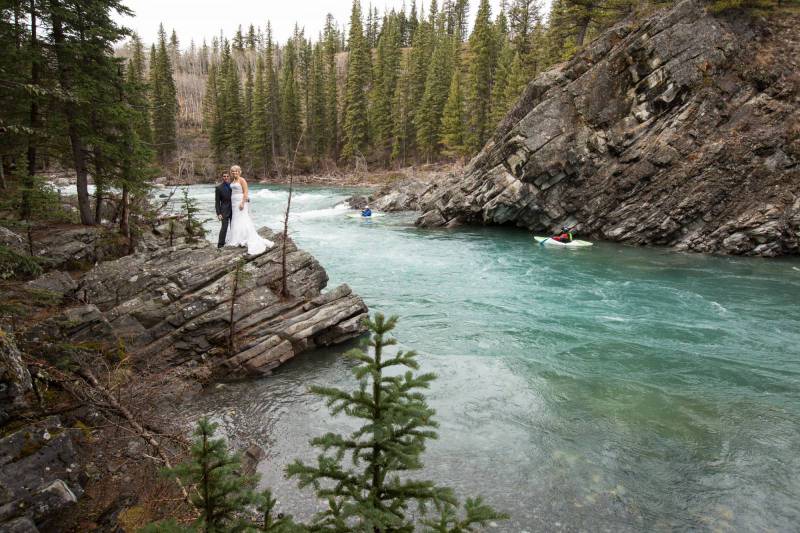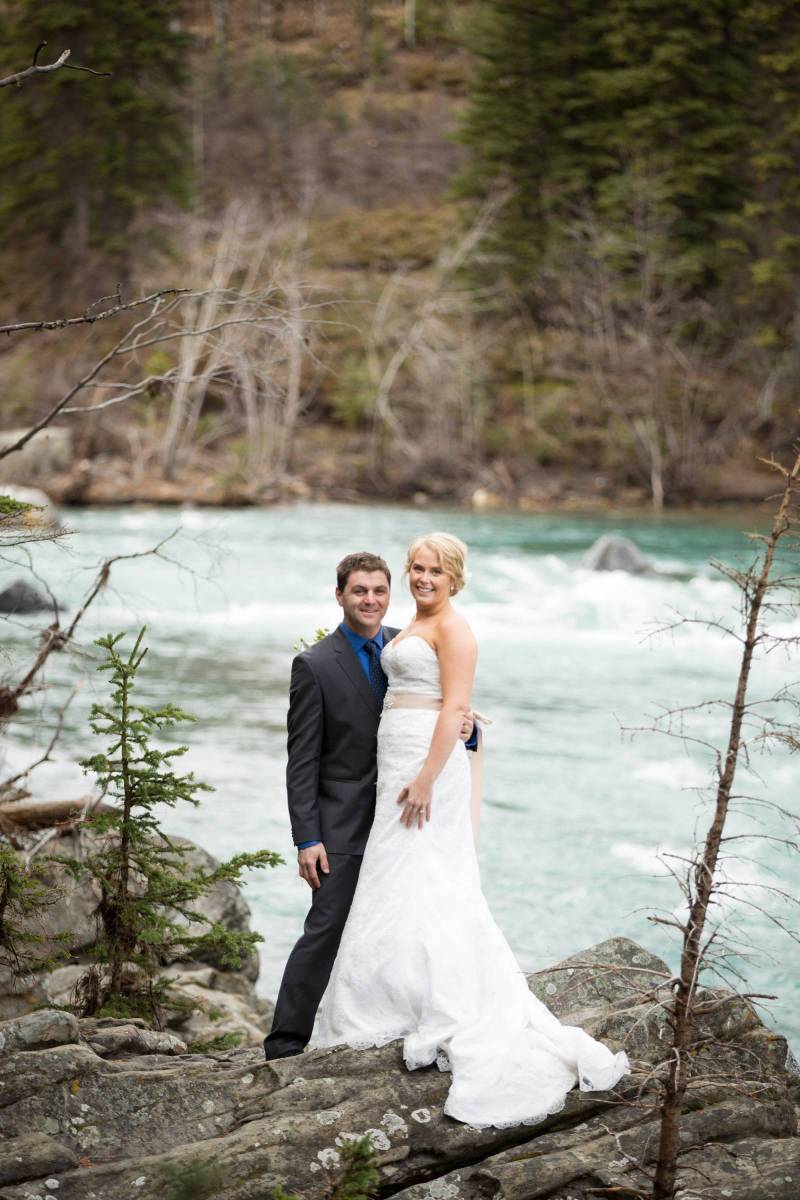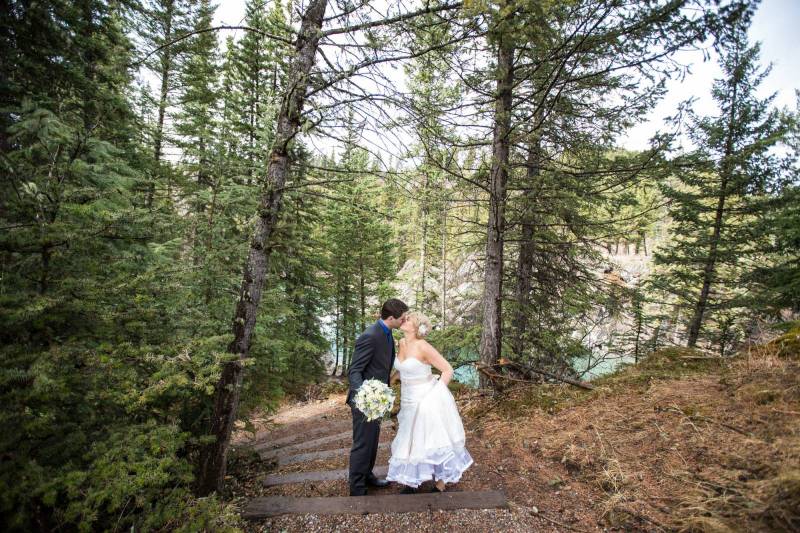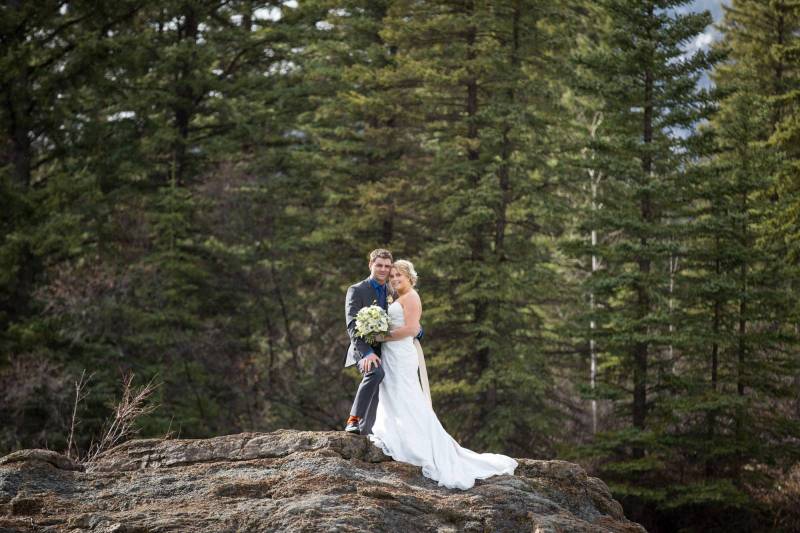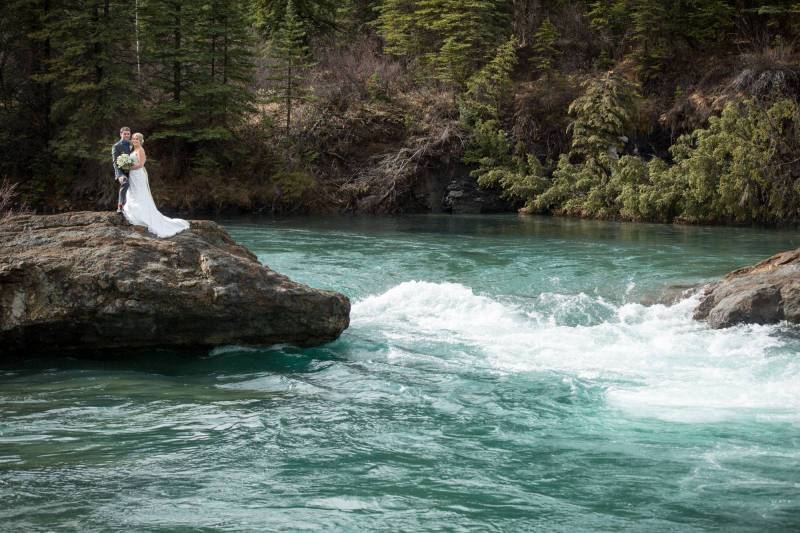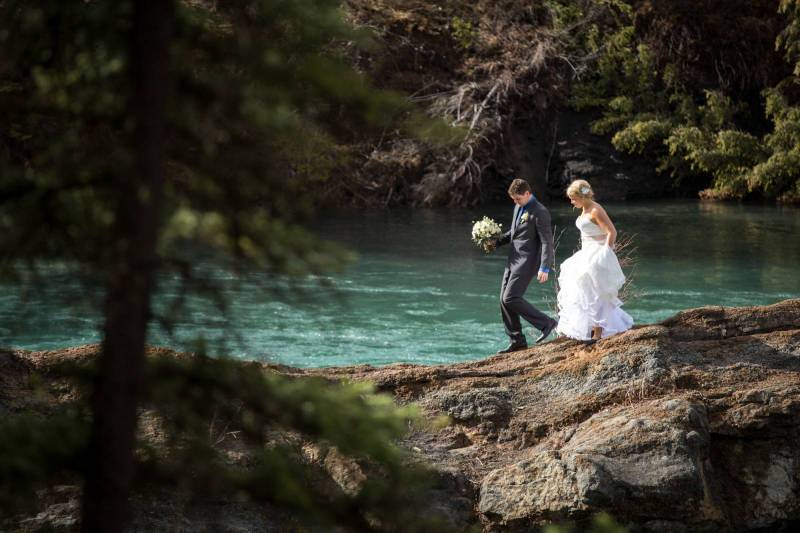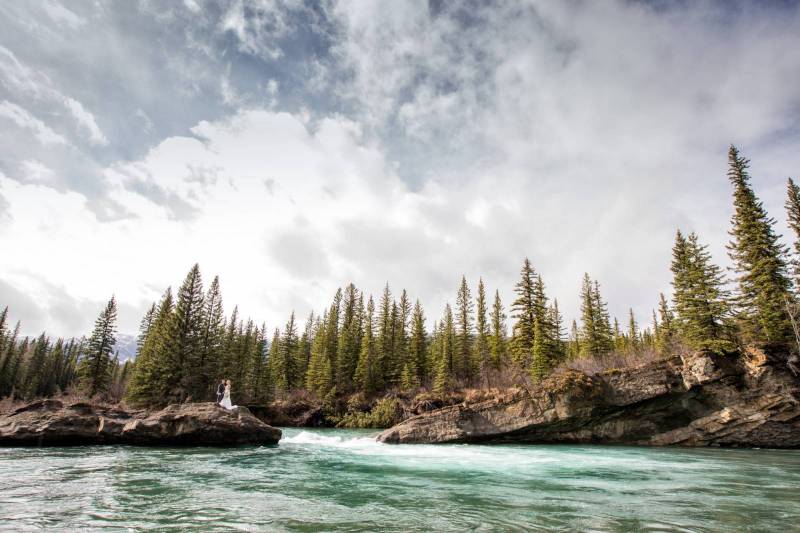 Sheila and Lane started in the little mountain town of Canmore and made their way out to Kananaskis country for their intimate wedding ceremony beside the beautiful Lorette Pond. The ceremony was simple but it was beautiful and wildly romantic as those closest to them gathered around the naturally beautiful setting and supported the couple as they promised to love each other forever. Lorette Pond is an area hard to describe in words, the ponds are created from outflow from the main spring ponds and the water is often quiet, like glass, and in the most surreal colours you've ever seen.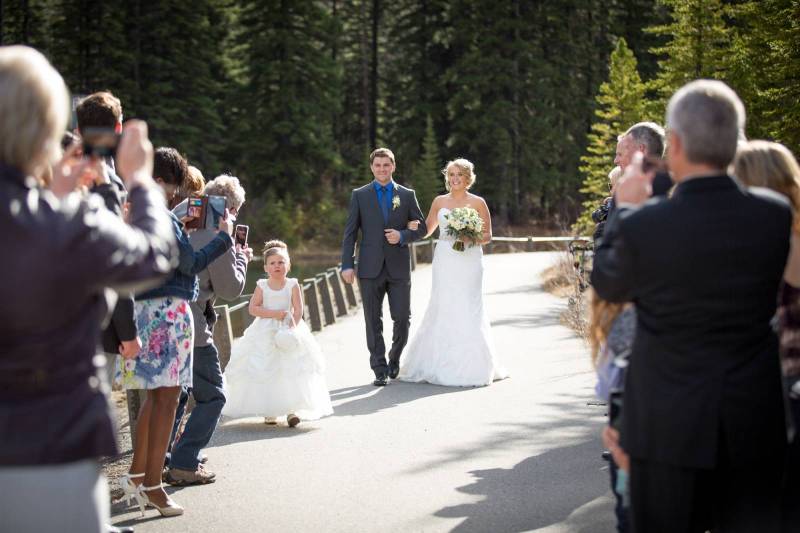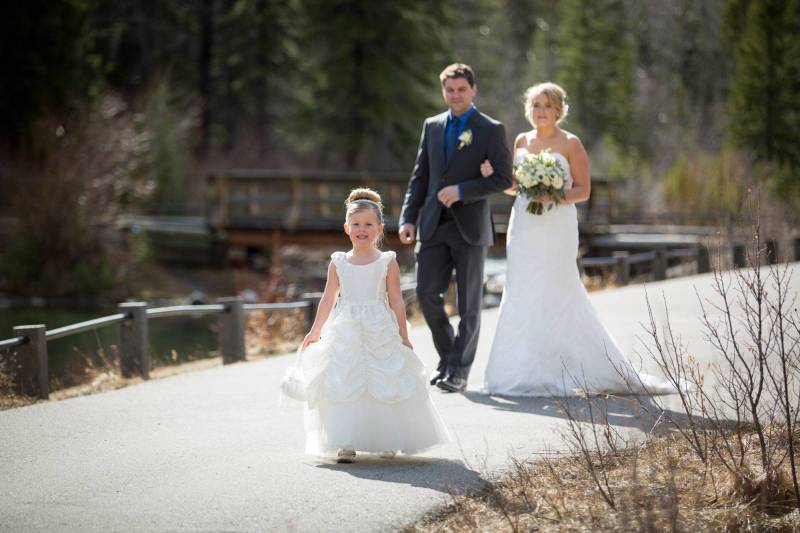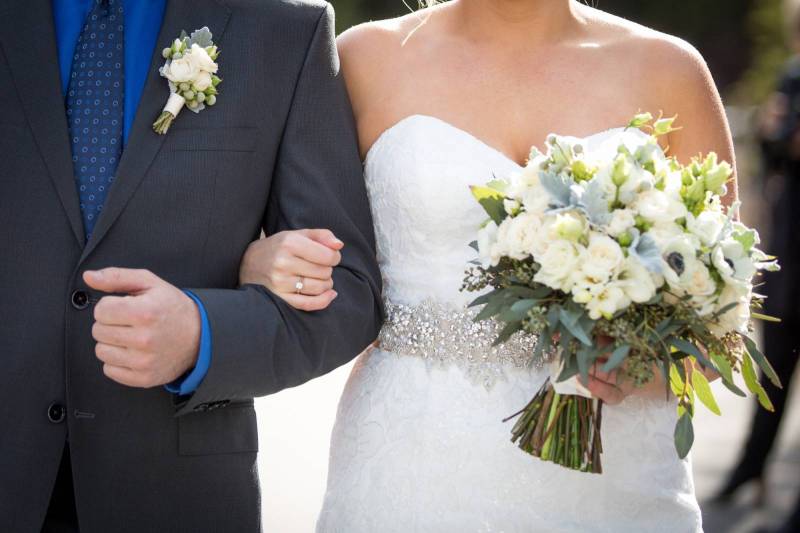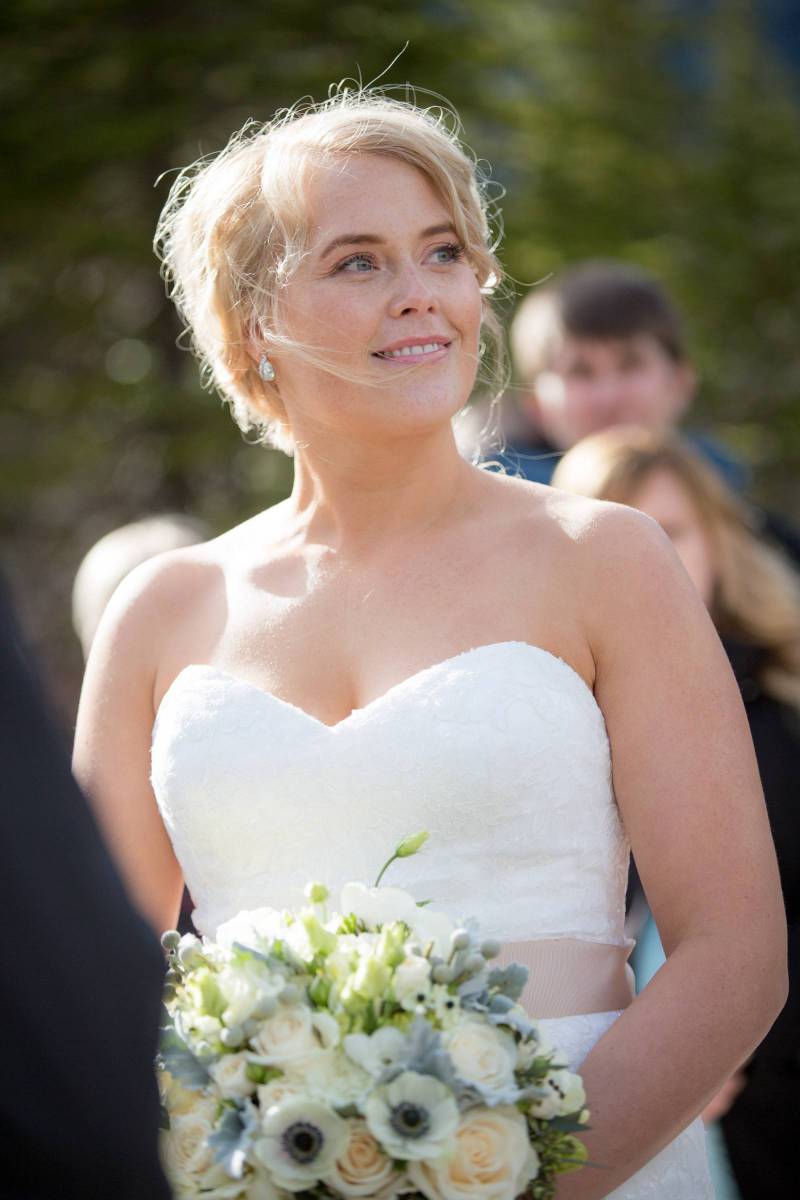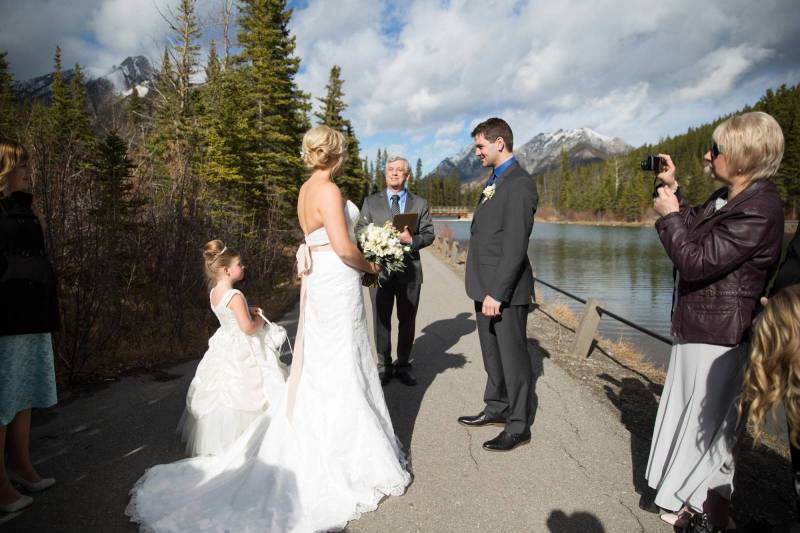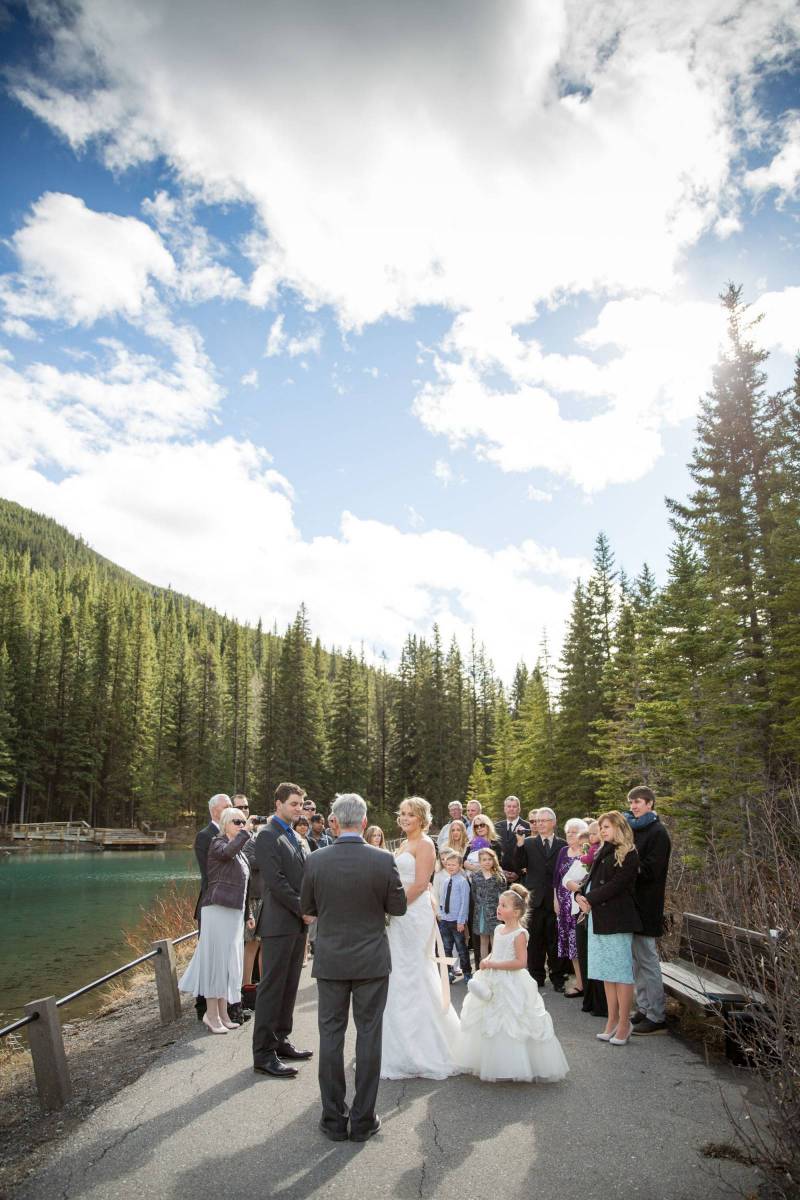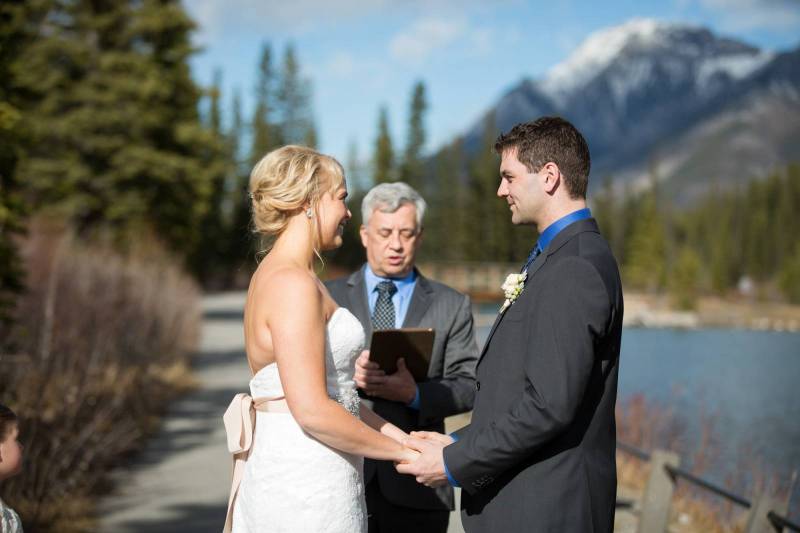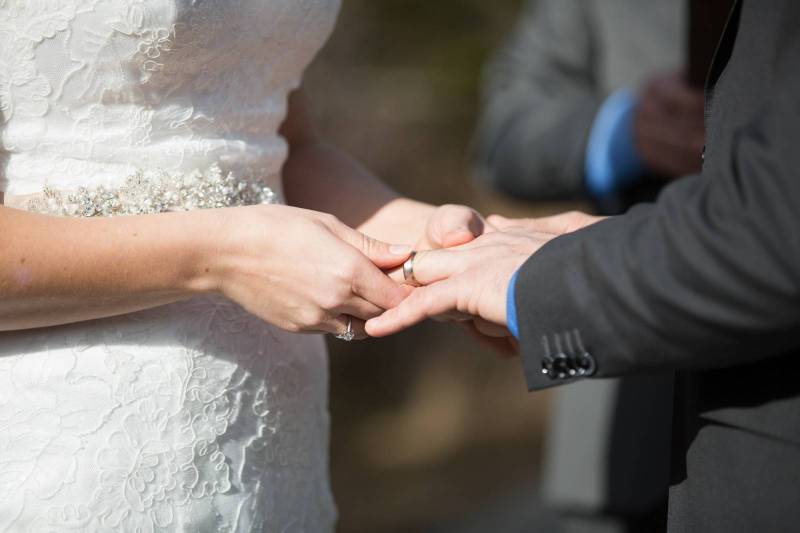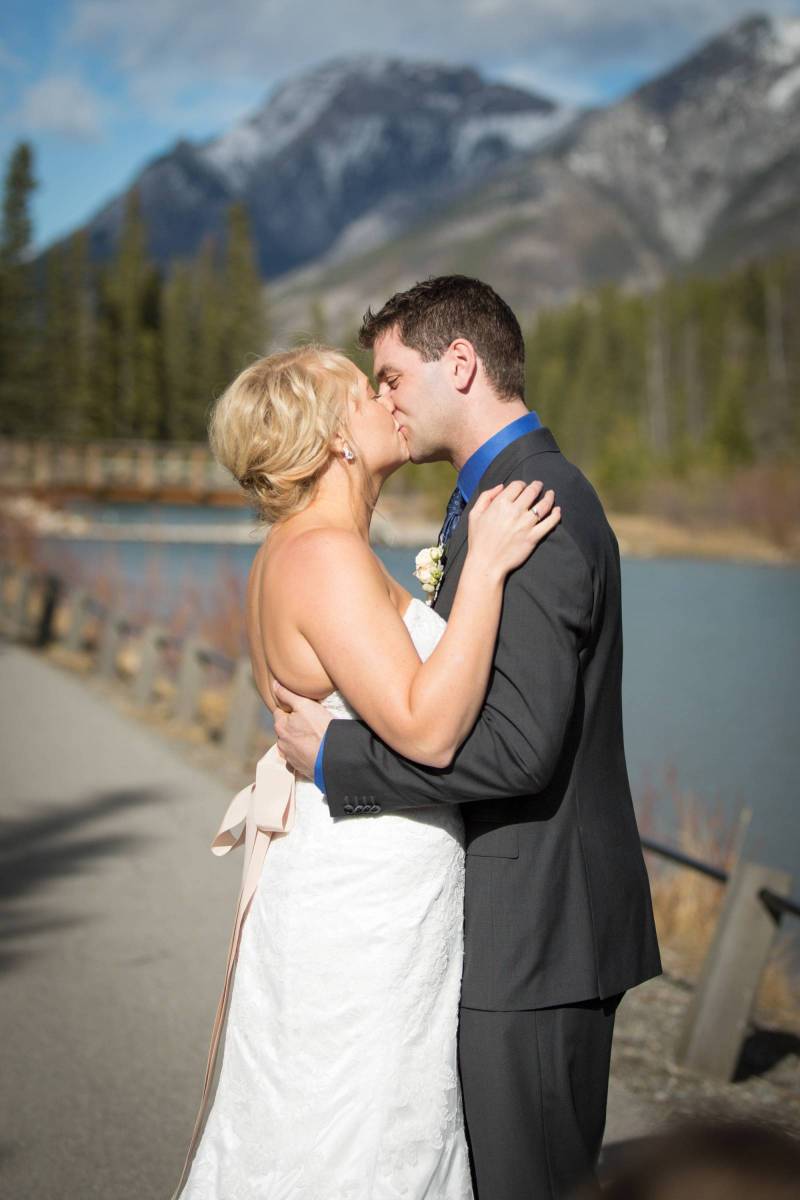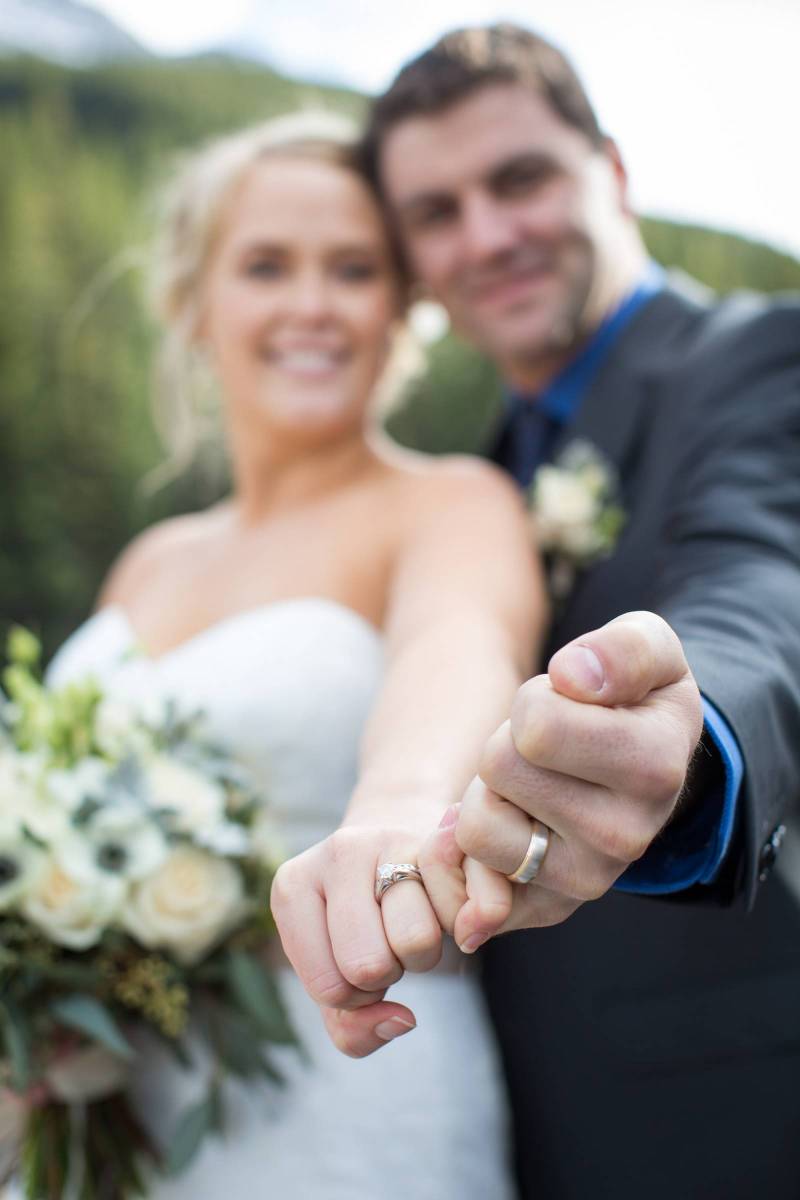 A huge thank-you to Canmore wedding photographer, Eric Daigle for sharing this beautiful Kananaskis wedding with us and capturing the love between Sheila and Lane so perfectly.