We're always on the lookout for extraordinary wedding venues throughout the Rocky Mountains and when we came across this incredible private estate in Kimberley, BC we instantly fell in love! Cherry Creek Estate is a private Kimberley wedding venue surrounded by the majestic Rocky and Purcell mountains. This wedding venue is truly one-of-a-kind, the estate sits on 320 gorgeous acres with a 13,000 square foot mansion, two beautiful barns and a working farm.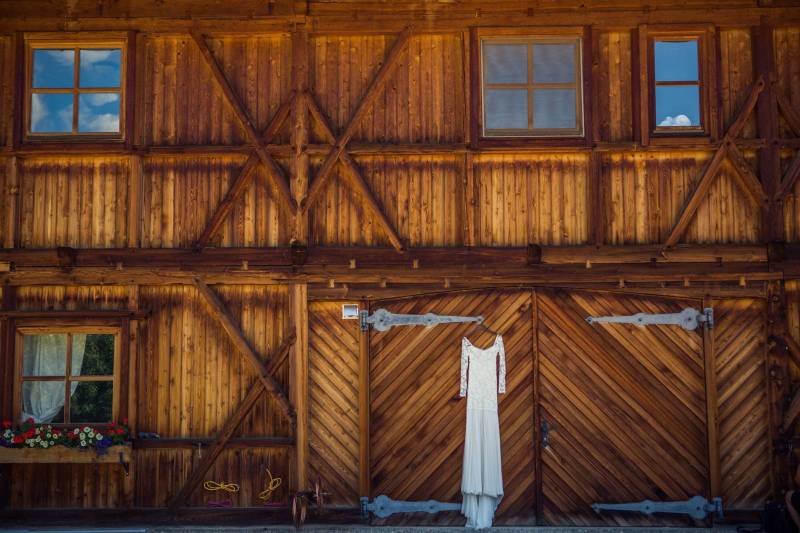 The property was originally constructed in the late 90's as a private dwelling, built with every luxury imaginable and in a beautiful European style to honour the owners heritage. The furnishing and details were brought in from Europe and still remain an integral part of the property and mansion today.
In 2013 the estate went up for sale and local Cranbrook residents purchased it with a dream of turning it into a luxury destination for private bookings, corporations and weddings. The dream was fulfilled, and Cherry Creek Esate has truly become one of the most unique and amazing wedding venues throughout the Rocky Mountains.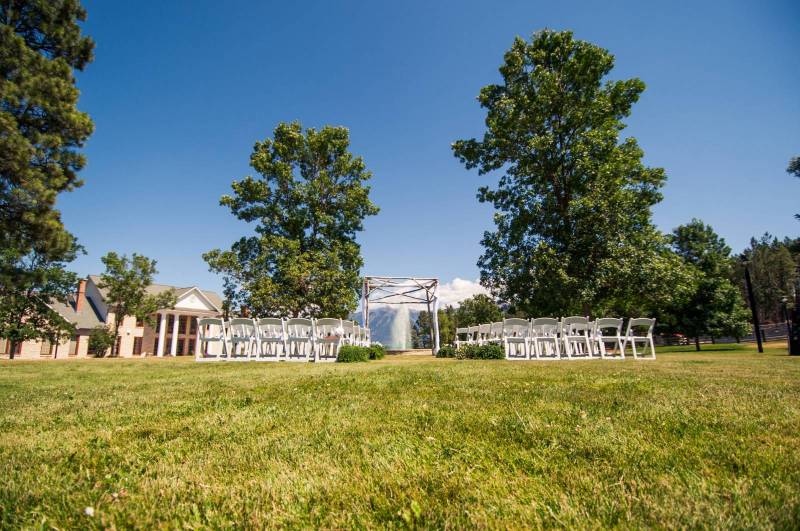 The 13,000 square foot mansion (known as the Creekside Villa) is designed to host events year-round and is complete with beautiful accomodations including a luxurious bridal suite and groom suite, kitchen, pool, steam/sauna, billiard room and beautiful wrap-around terrace. The Creekside Villa can accomodoate groups of 60 in the lounge area for weddings.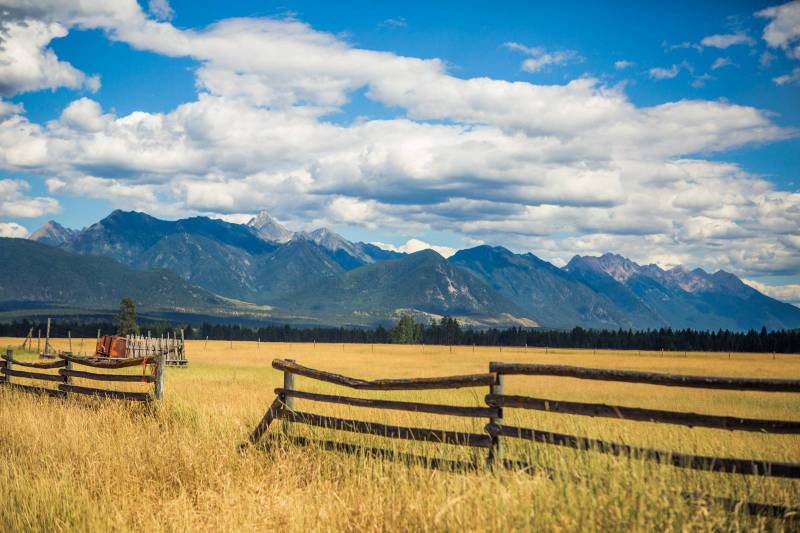 As a working farm, you'll find cows, chickens, horses and goats on the property, which adds to the authenticity, experience and beauty of the property!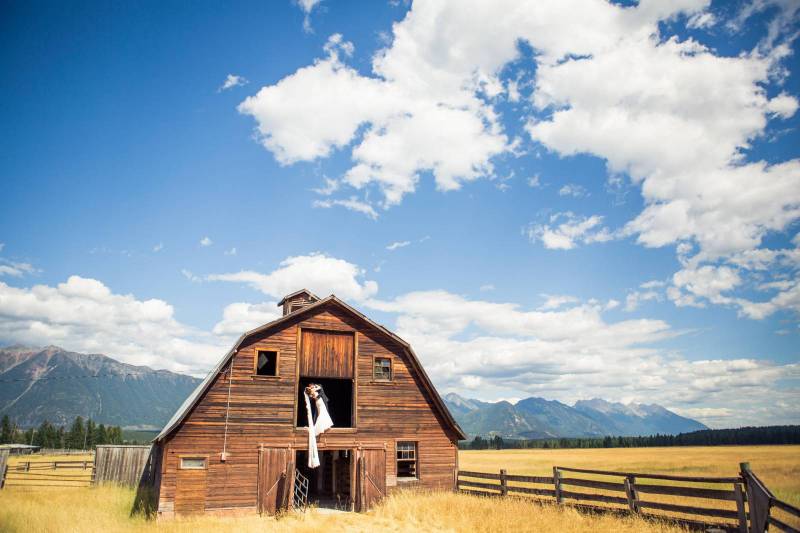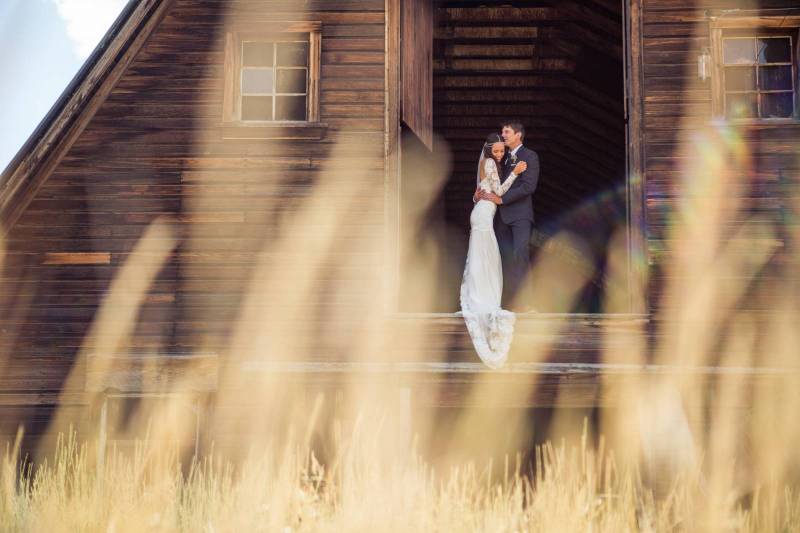 Two beautiful barns sit on the estate and have both been converted into incredible venues, offering the ultimate mix of rustic and luxury for your wedding. The Rocky Mountain Hall is located in the biggest converted barn on the estate. The Rocky Mountain Hall seats up to 400 guests for a sit down wedding reception and has been transformed into a luxurious space with elegant chandeliers and amazing options for your wedding.
The Bavarian style Buggy Barn (pictured below) showcases old world charm and unparalleled craftsmanship and was built completely out of wood milled from the property. Originally utilized for storing horse draw carriages and tack, the barn has been completely reconfigured and includes accomodations, suites and the Purcell Hall for wedding receptions up to 100 guests.
Cherry Creek Estate offers it's own in-house catering for weddings and an incredible chef who focuses on farm-to-plate inspired food.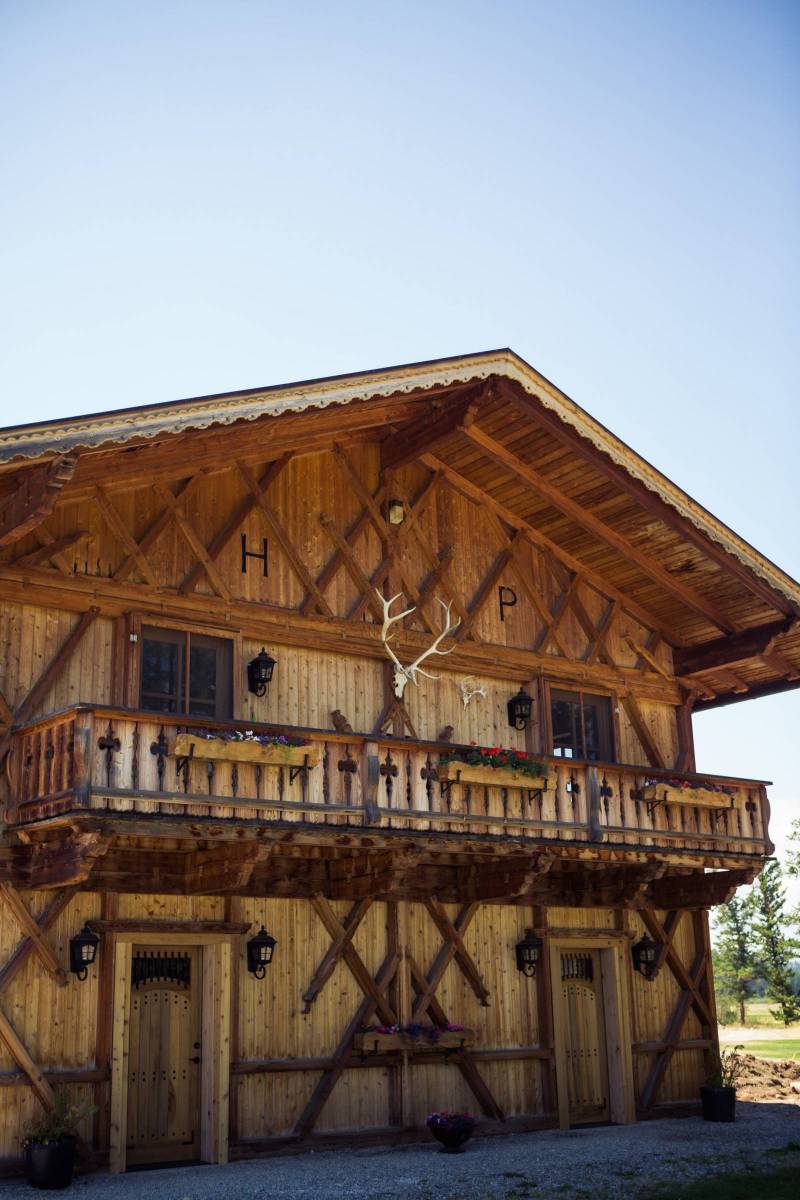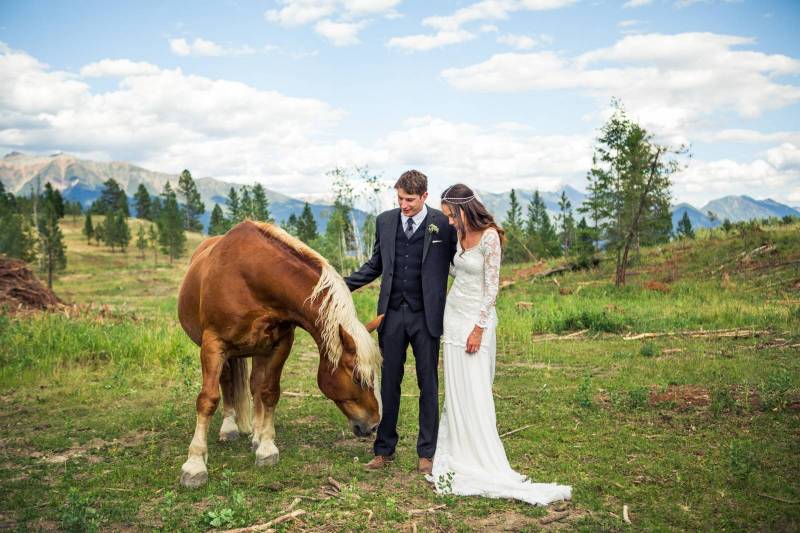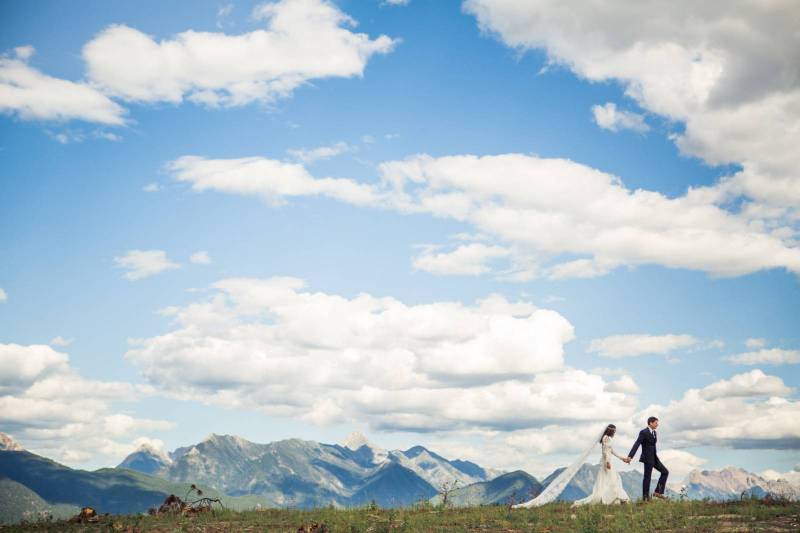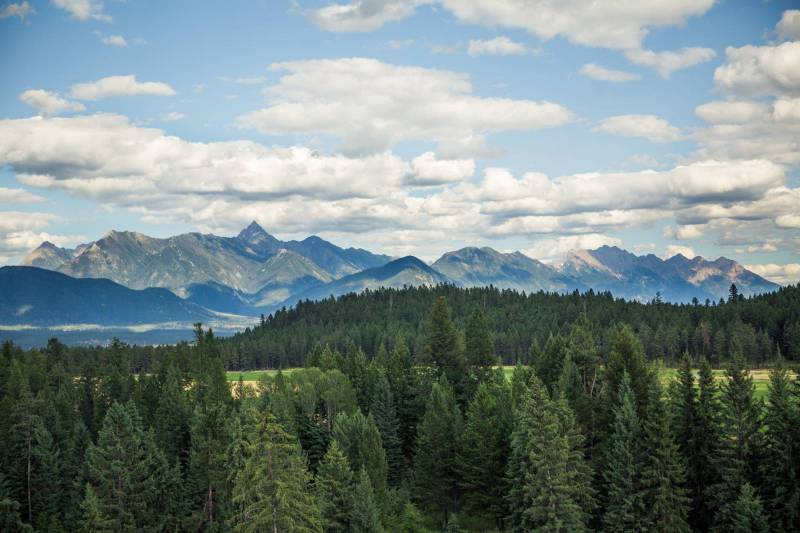 The incredible scenery, privacy, and rustic luxury of this Kimberley wedding venue truly make it spectacular! Cherry Creek Estate offers a level of privacy not available in any mountain town or hotel, while providing remarkable mountain vistas and breathtaking photo opportunities around every corner. We are completely in love with all that Cherry Creek Estate offers as a wedding venue and hope you have a chance to check it out too!
All images showcased were taken by the talented Justine Russo Photography.