Alyssia and Dean planned a gorgeous Calgary wedding wrapped up in striking black and gold. This wedding was bold, modern, and chic thanks to the bride's impeccable style and how she translated her style and creativity into her wedding so well. Every detail of this Calgary wedding was perfectly coordinated, complete with gold spray painted bouquets and a matching black and gold mani for the bride. Gold details can be difficult to keep from looking to glittery or girly, but Alyssia managed to keep everything incredibly chic and never gaudy. All of her style and attention to detail resulted in a wedding that was a dramatic and elegant (and honestly we are still obsessing over it).
Dean Pictures modern and luxurious photography style was the perfect compliment to this wedding and they took incredible portraits and photos of the entire day.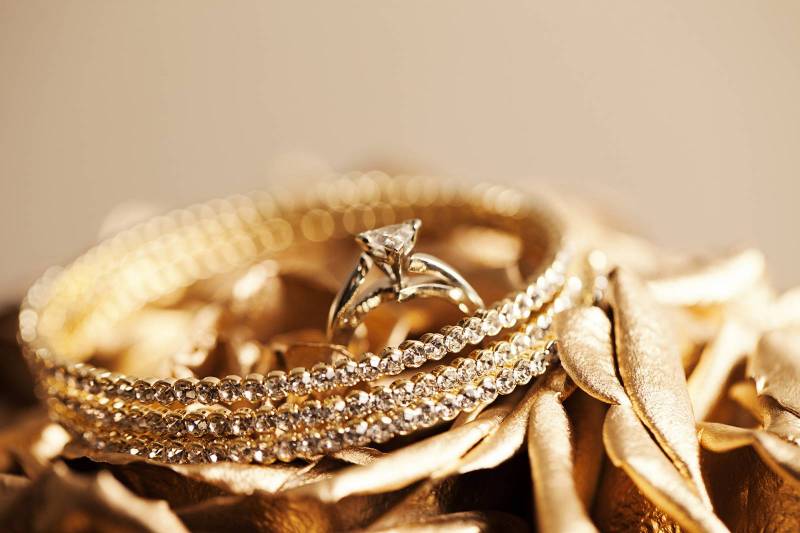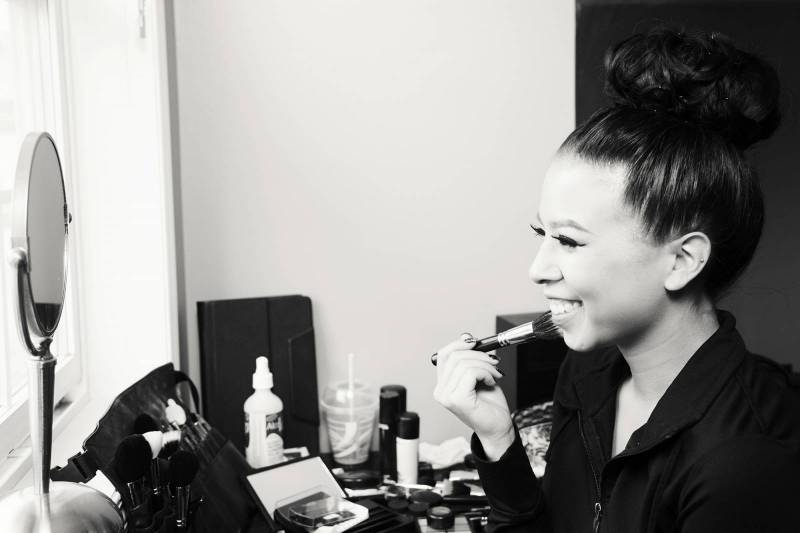 Being a makeup artist herself, Alyssia did her own makeup for her Calgary wedding and had her best friend do her hair. Her look was modern and gorgeous with dramatic eyes and a nude lip, our favourite detail though was her perfectly coordinated black and gold mani. Black nails on your wedding day is definitely bold, but we can't get over how striking and elegant it looked with her overall style and the entire feeling of the wedding.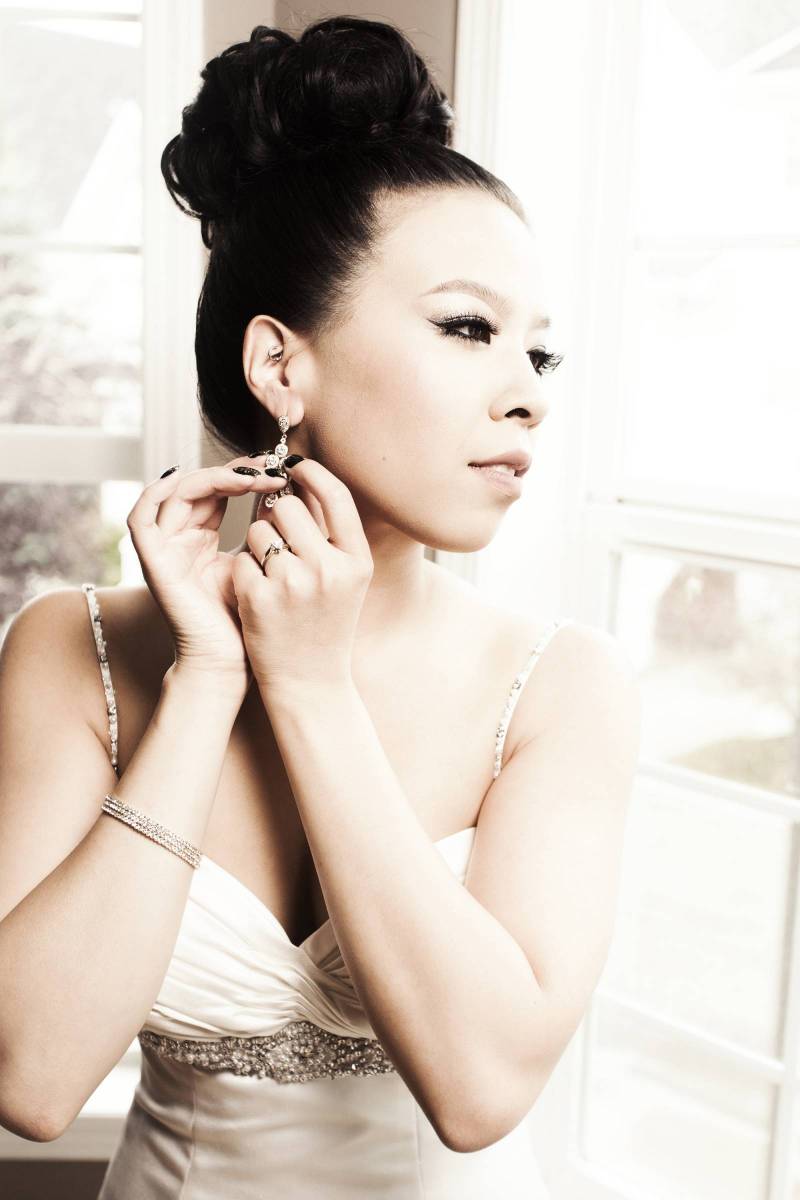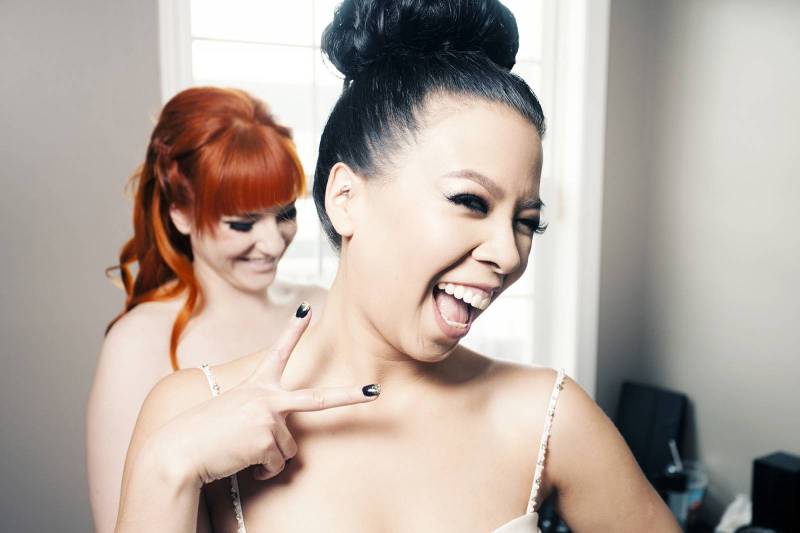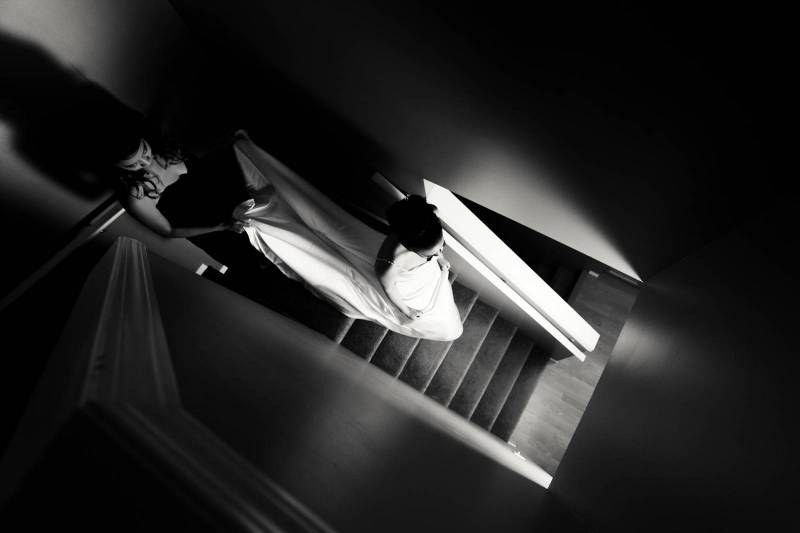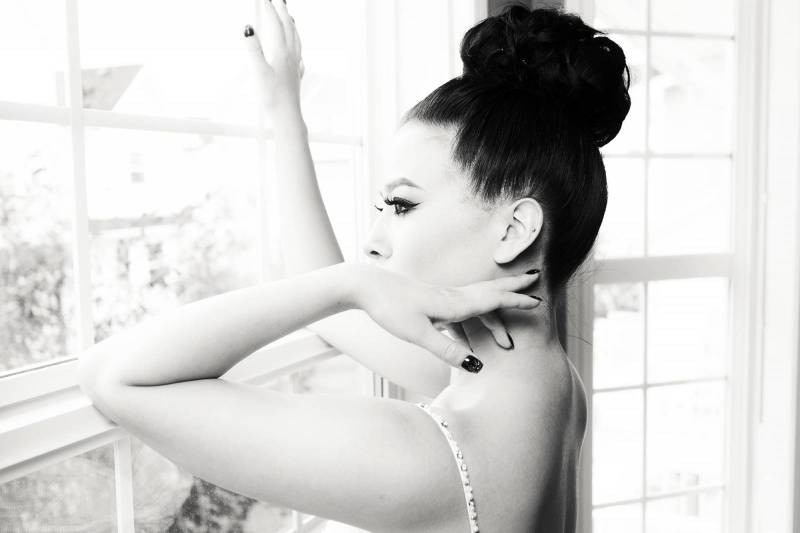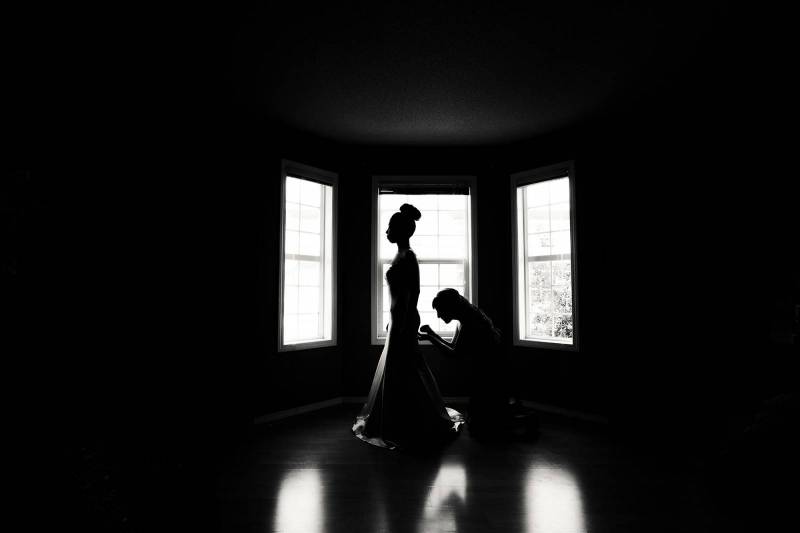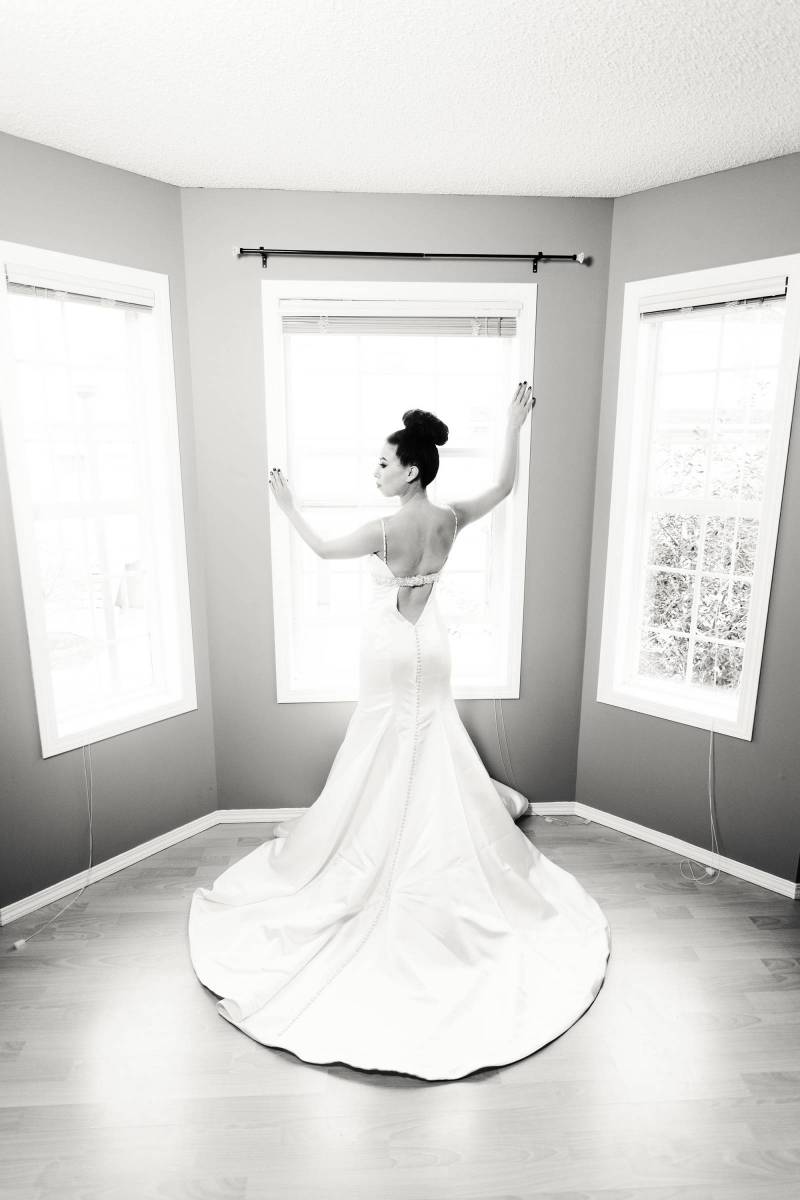 We love the black blind-fold for the first-look, it adds the perfect amount of dramatic flair and matched everything about this wedding so well.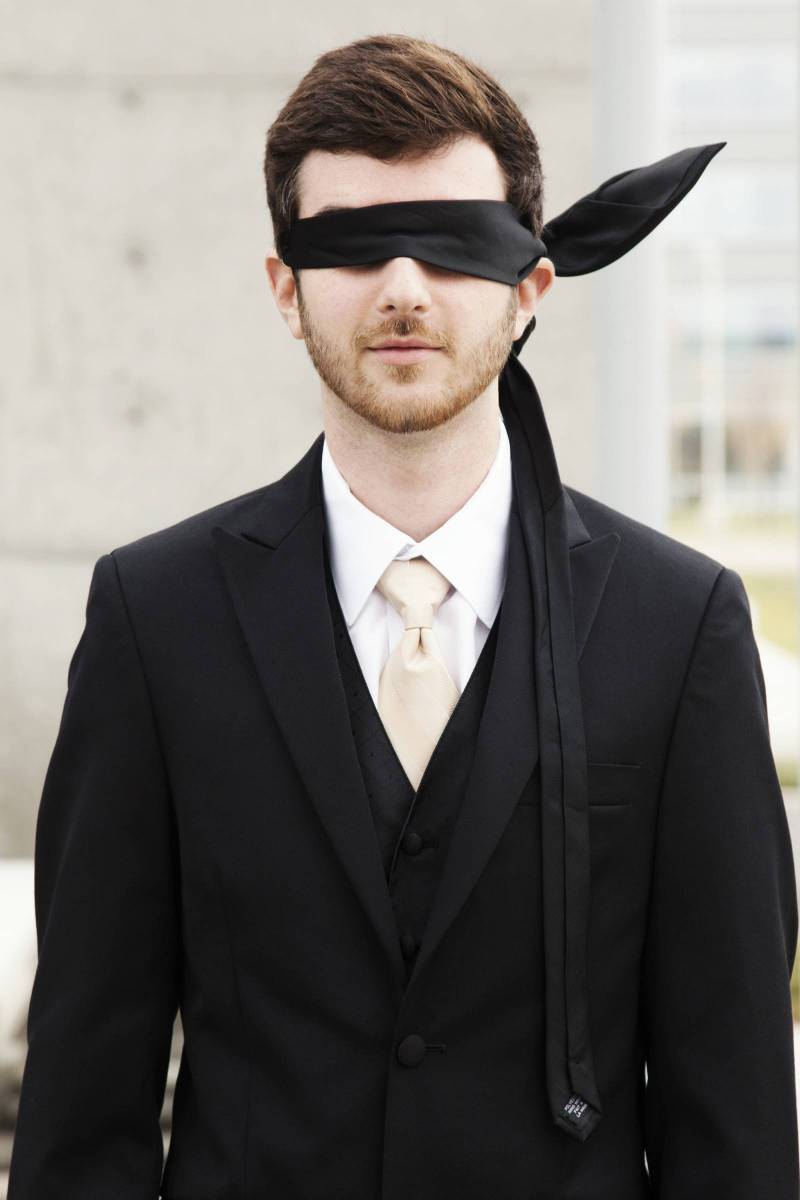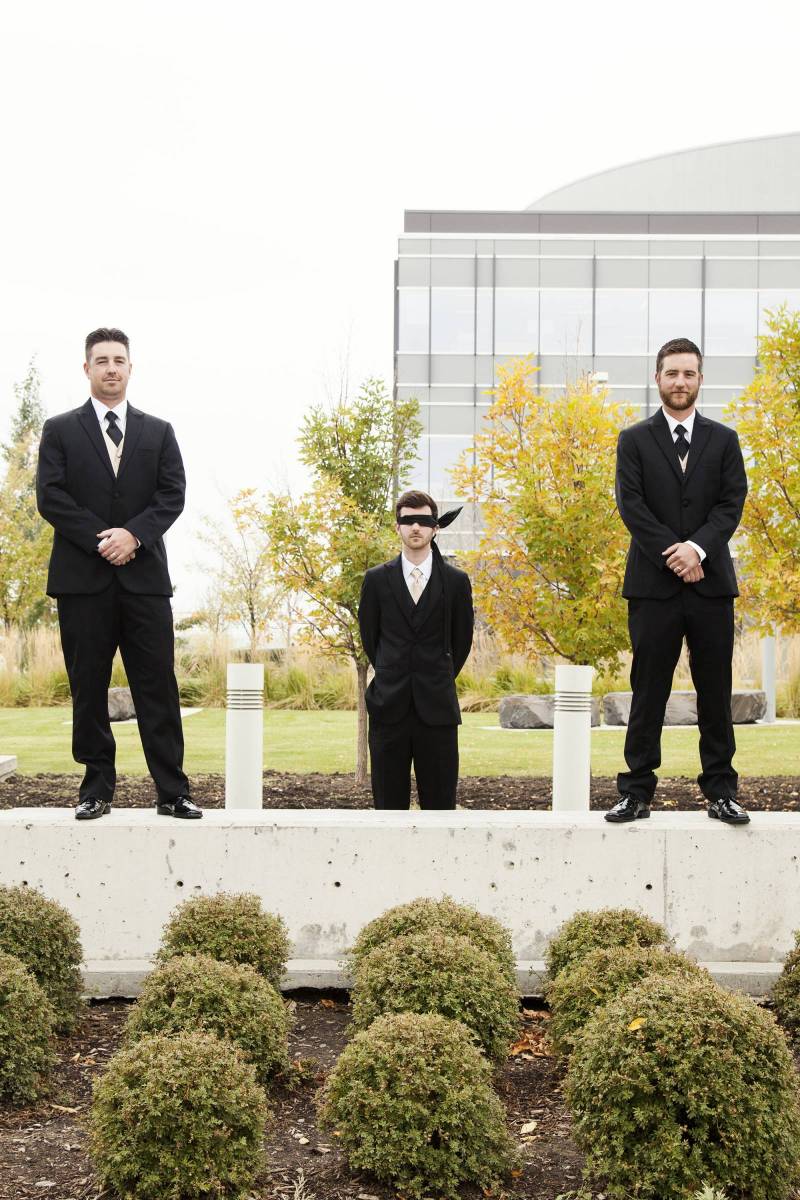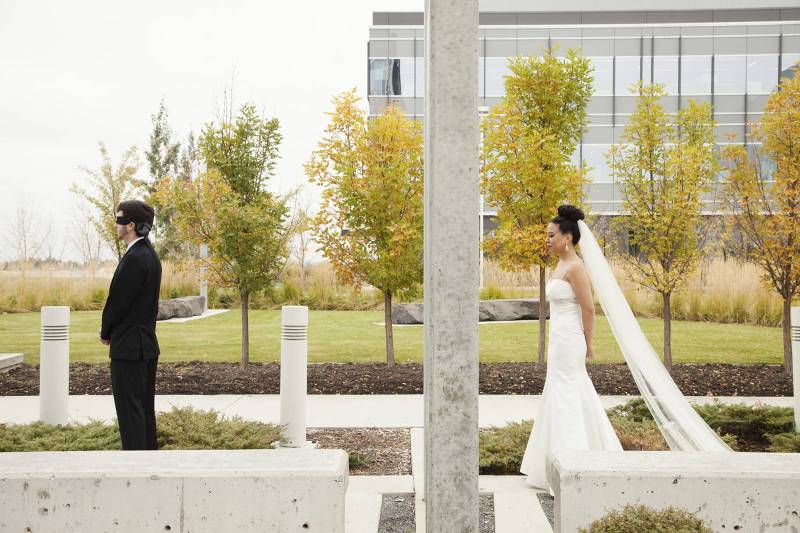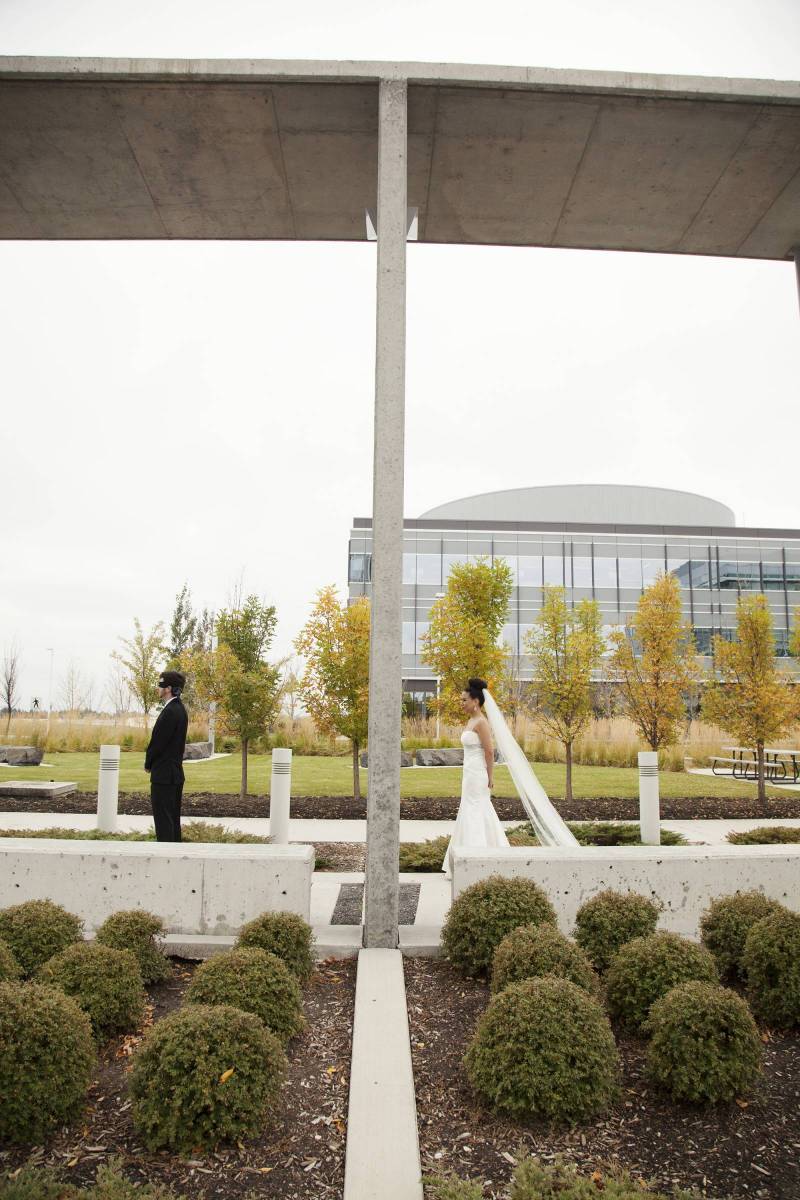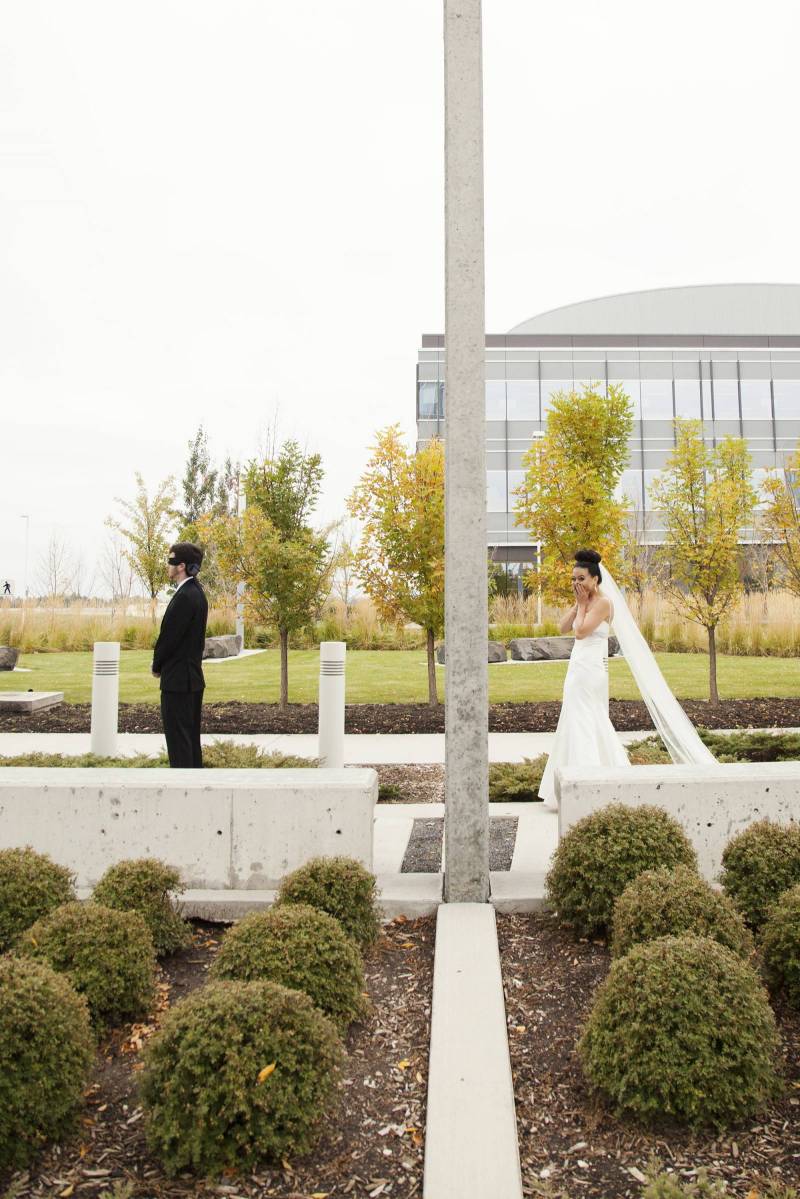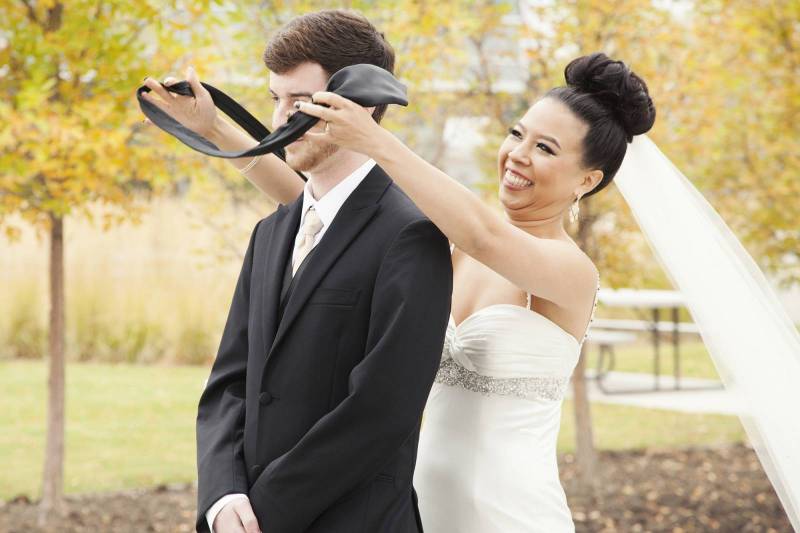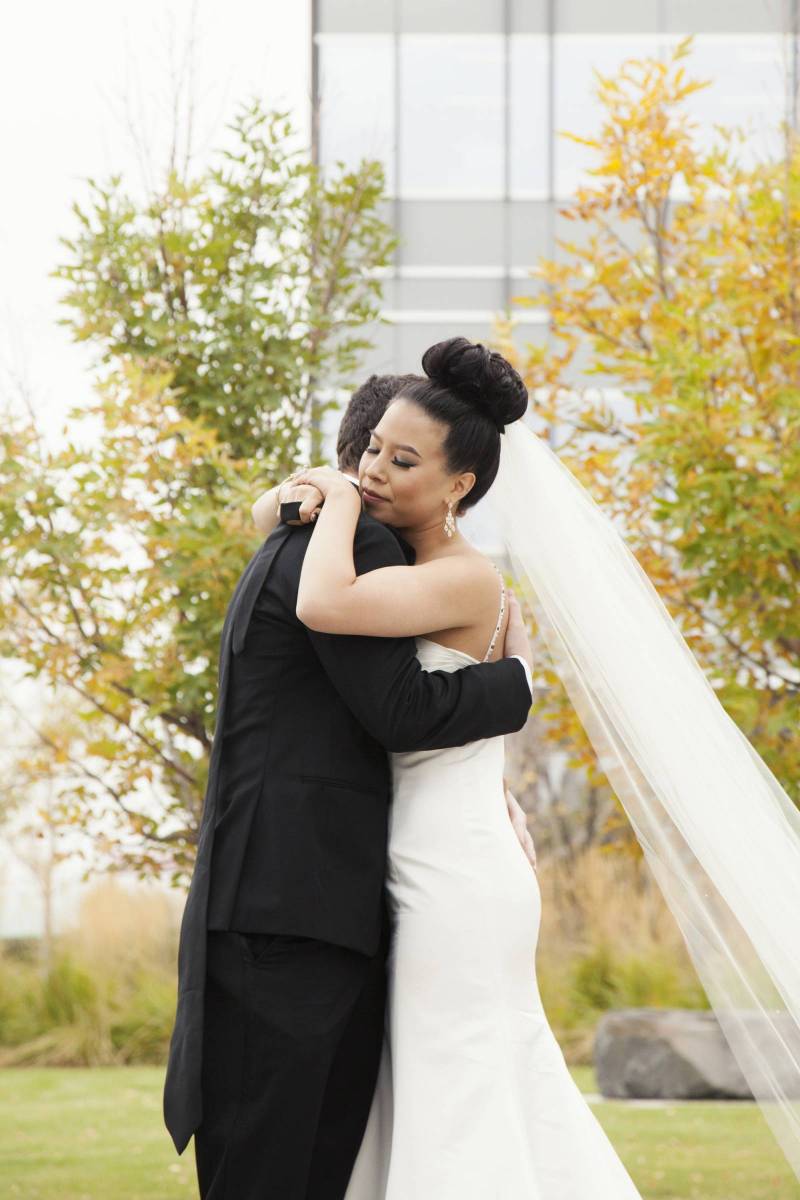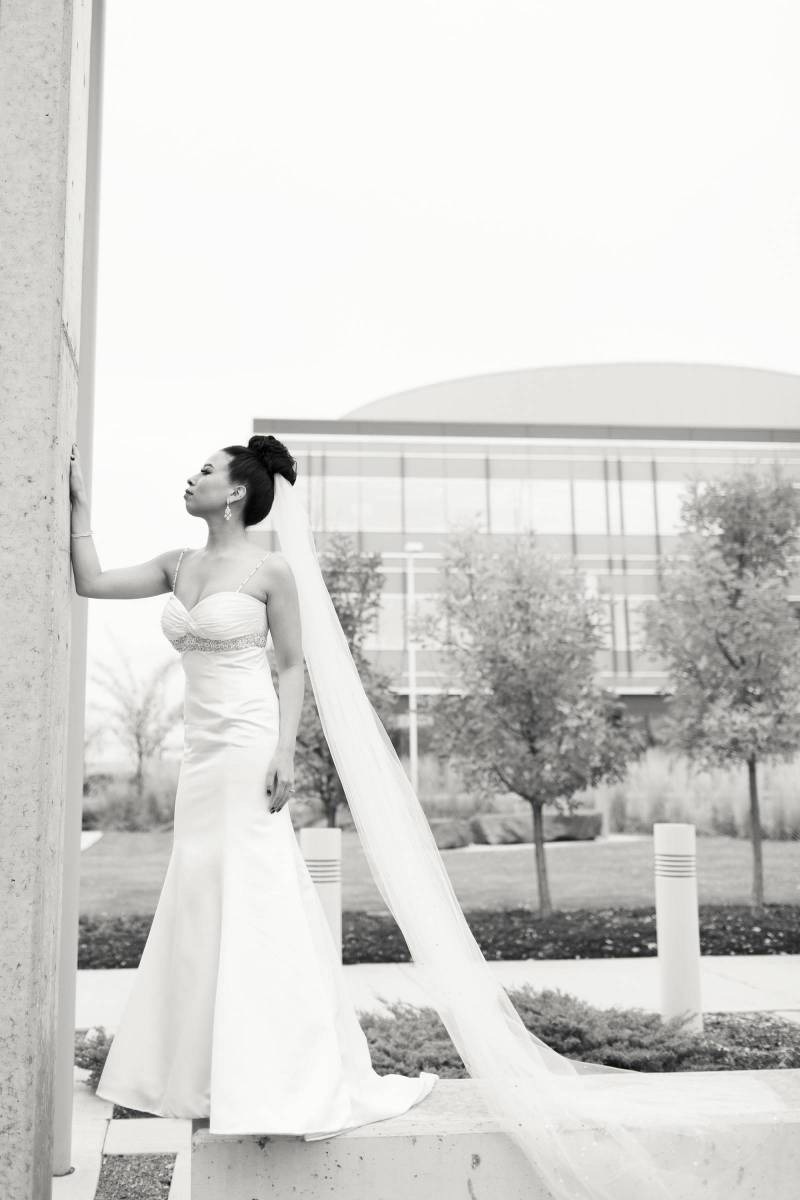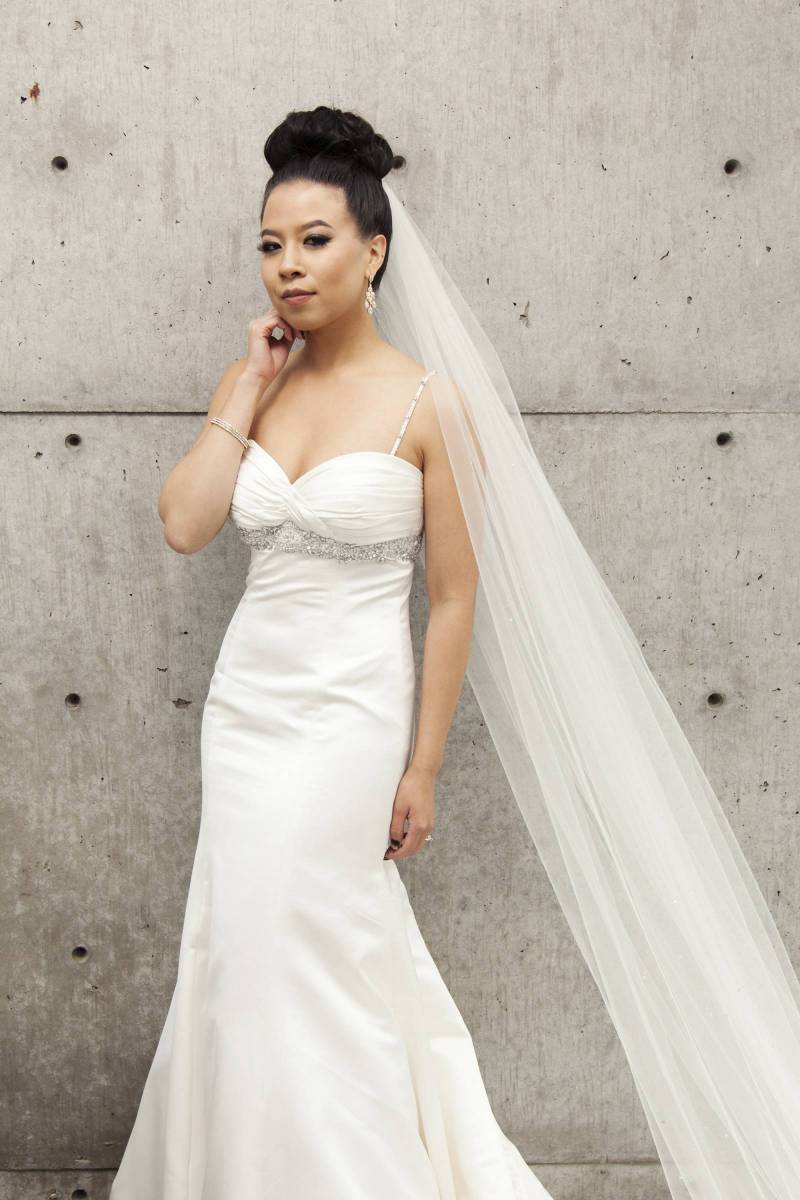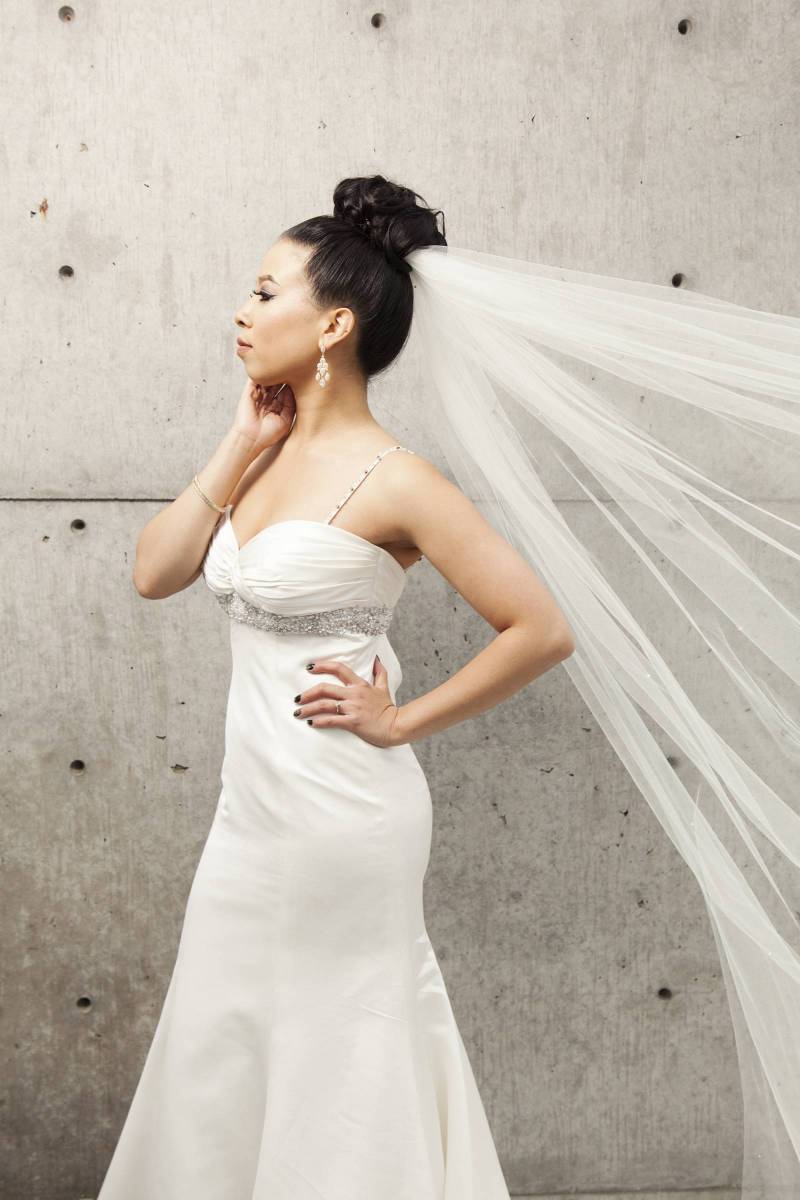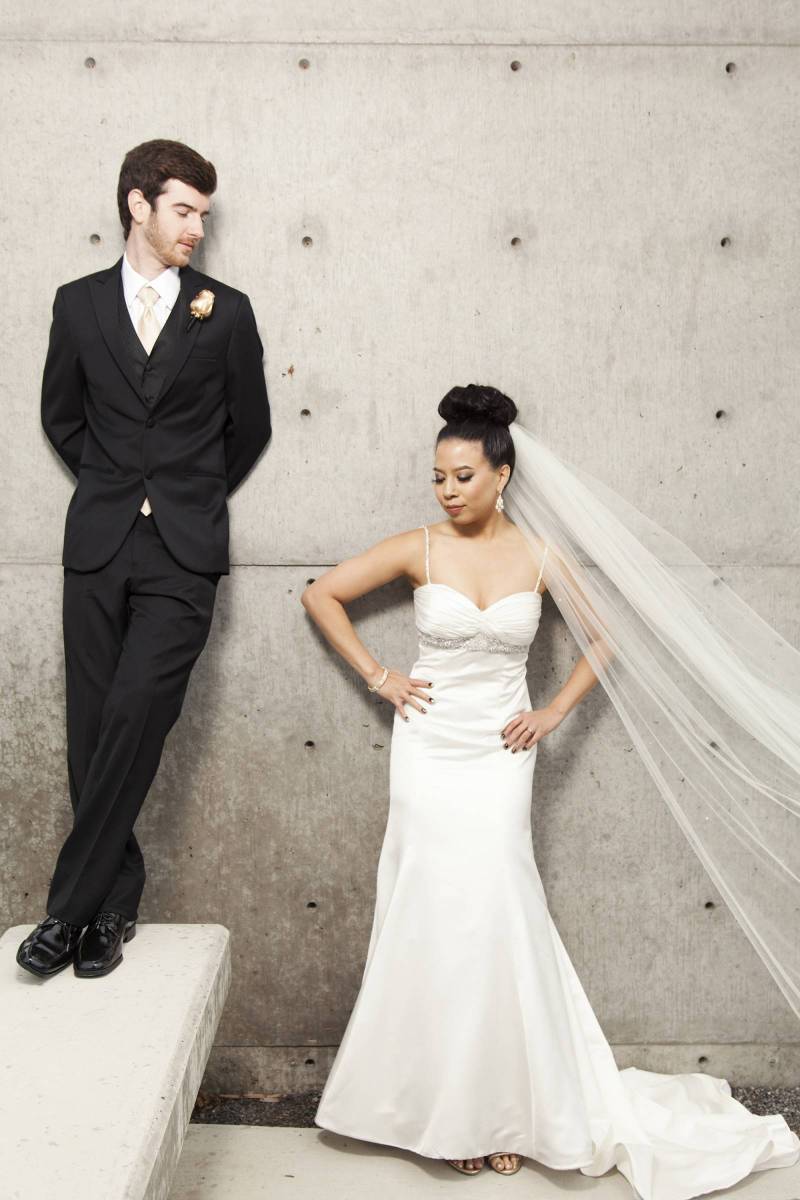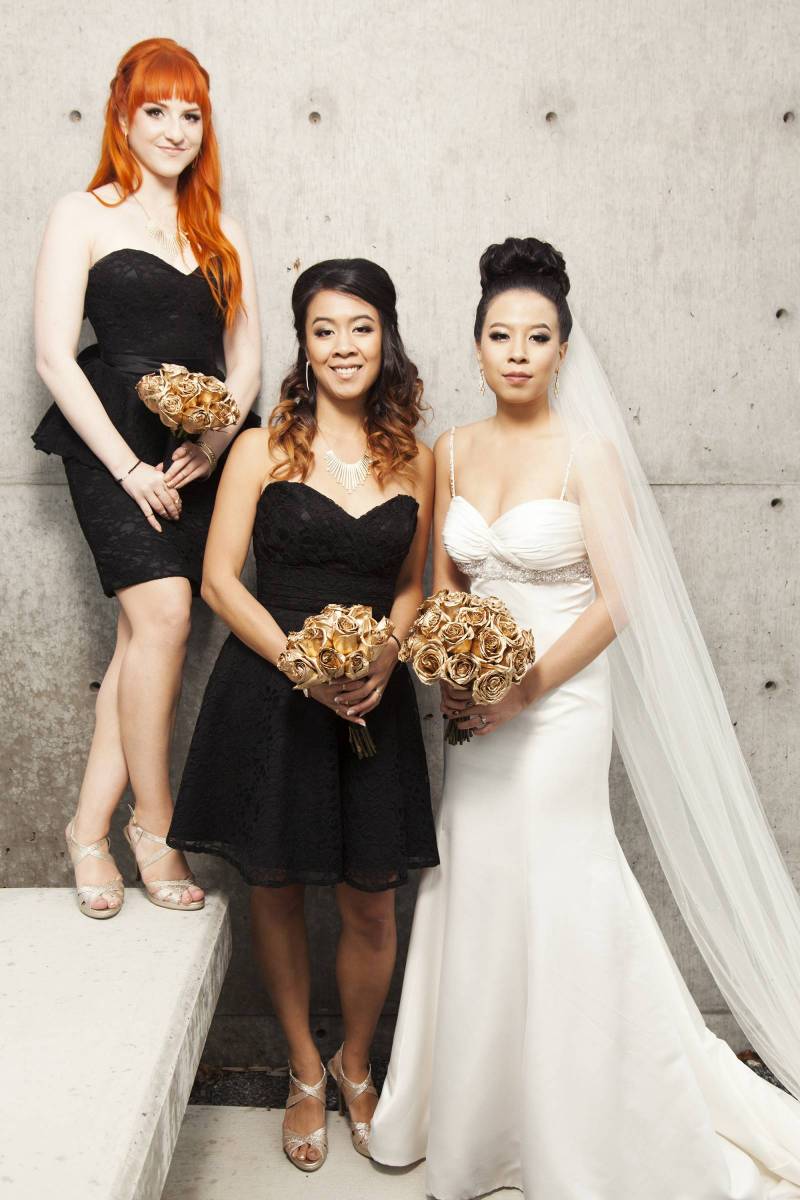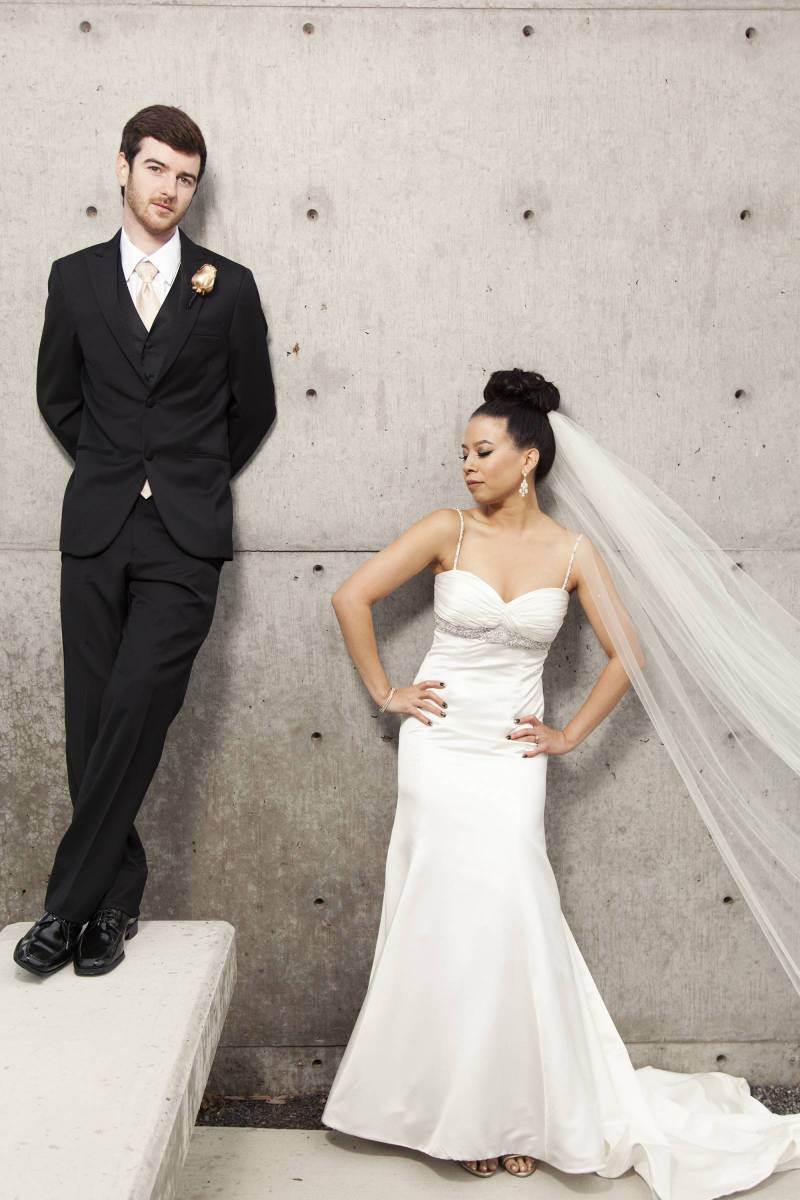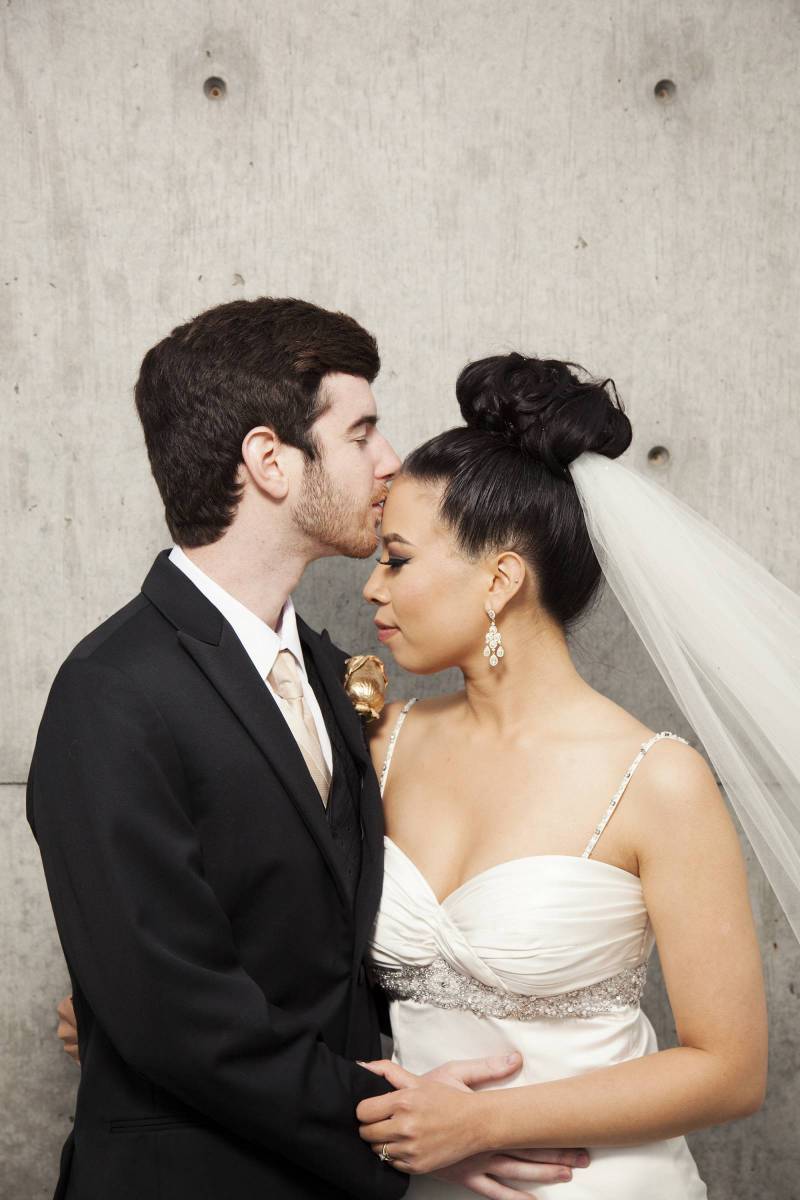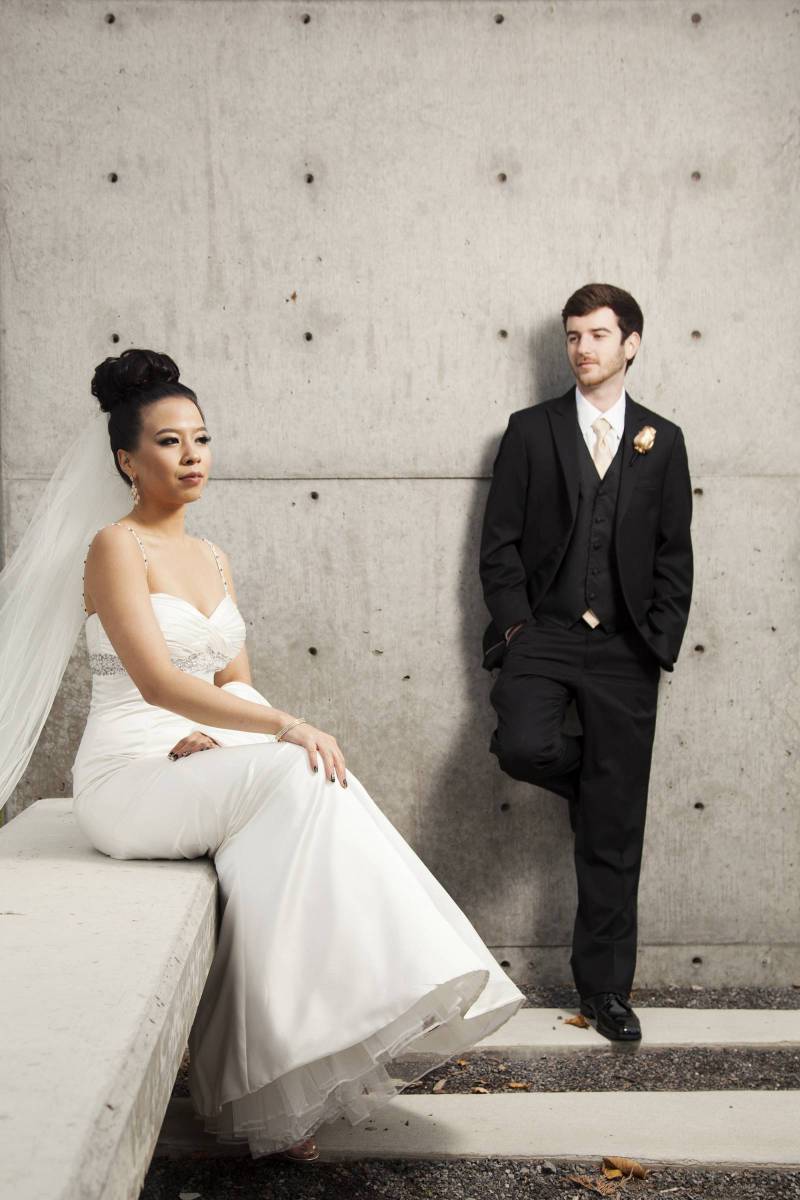 The reception continued the black and gold style of the wedding with a custom made black and gold crane backdrop, gold linens and a gorgeous black and gold wedding cake and cupcakes.