Everyone knows one of those couples, the ones who are incredibly stylish, always look amazing, and yet are still so much fun to be with (and honestly you're a wee bit jealous of them). I'm pretty sure that Jenna and Steve are that couple, because one look at their stylish Calgary wedding will have you drooling and the laughter throughout the day is practically contagious right through the photographs.
The couple were married in downtwon Calgary at the beautiful Knox United Church and planned a fabulous modern reception to follow. But it's the amazing colour palette, the perfect flowers accented with Protea (South Africa's famous sugarbushes), and the bride's never-ending smile that really make this Calgary wedding so incredible. It was all captured by the talented Dana Cole Photography.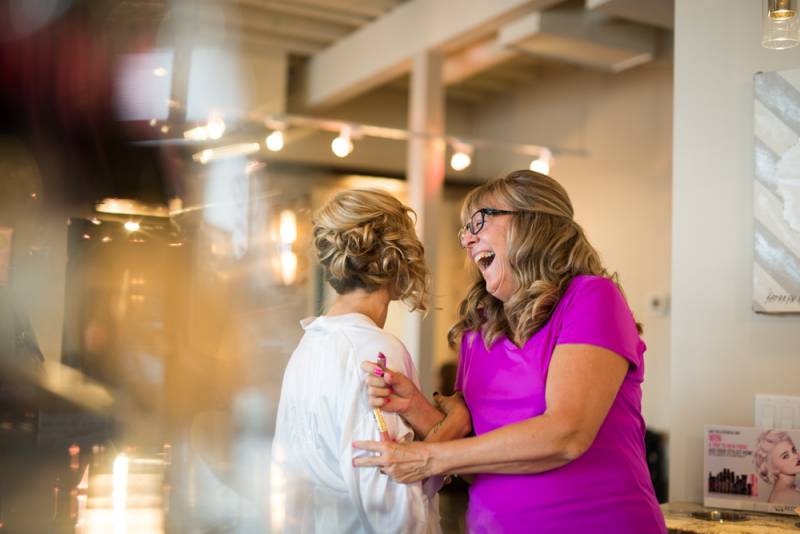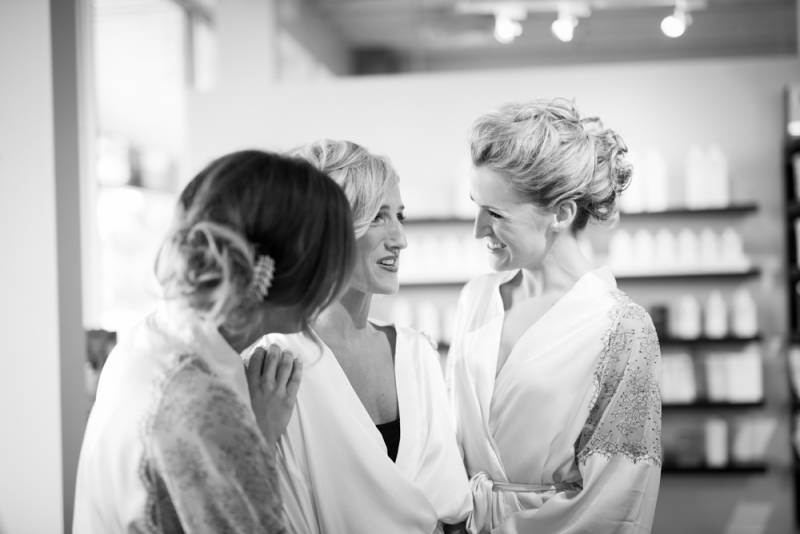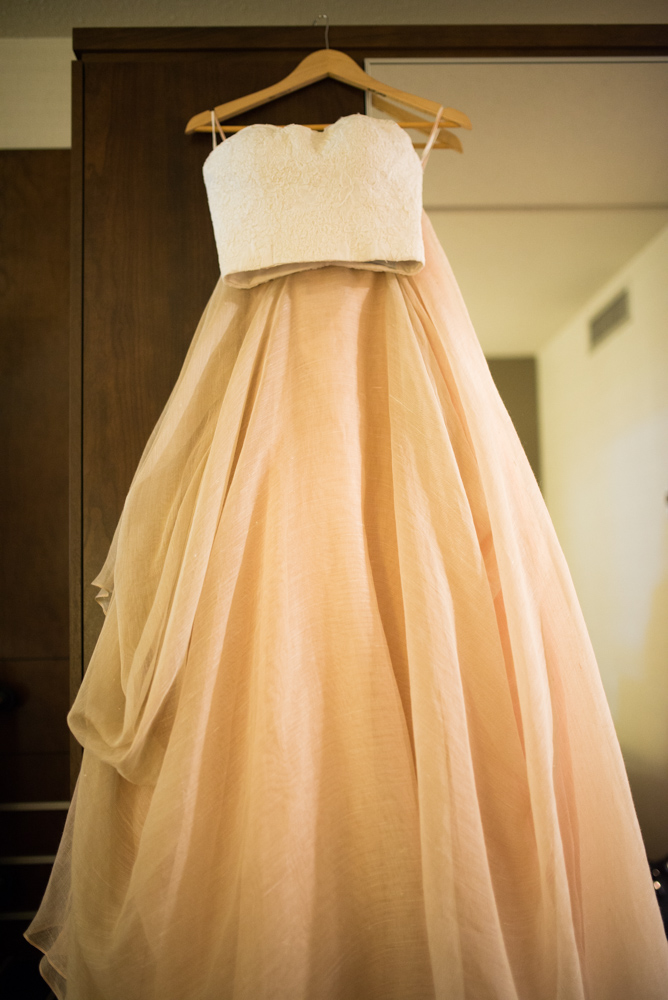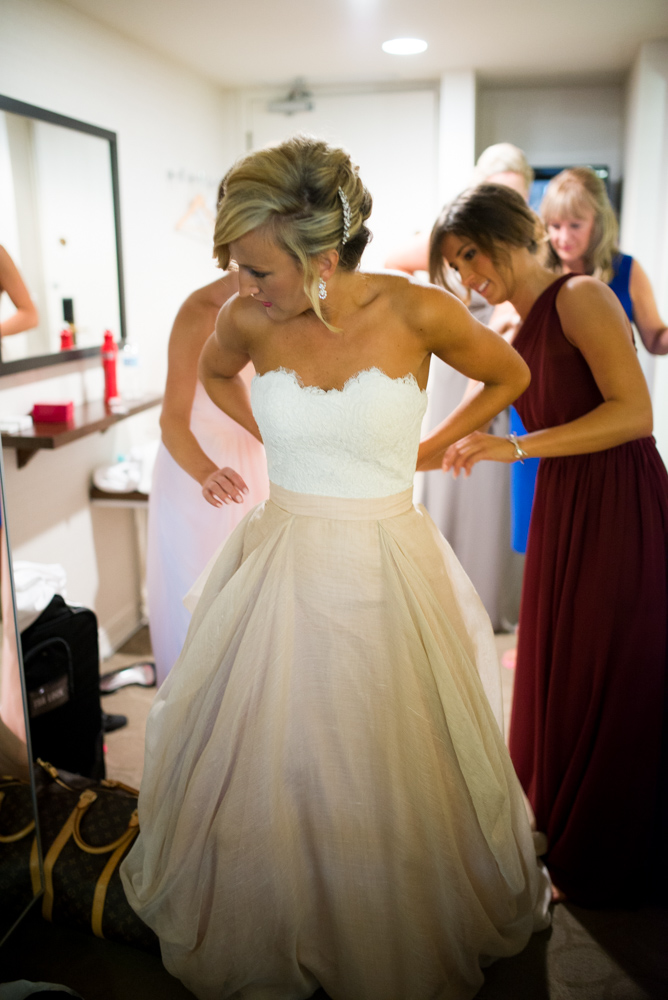 Oh this next image just gets me everytime I look at it! It's a stunning image of a dad's love and pride for his little girl on her wedding day and I can only imagine in the years to come that she will be able to look back at this single photo and remember all of the feelings of this moment like it was her wedding day. This is the power of a photograph and it's so beautiful.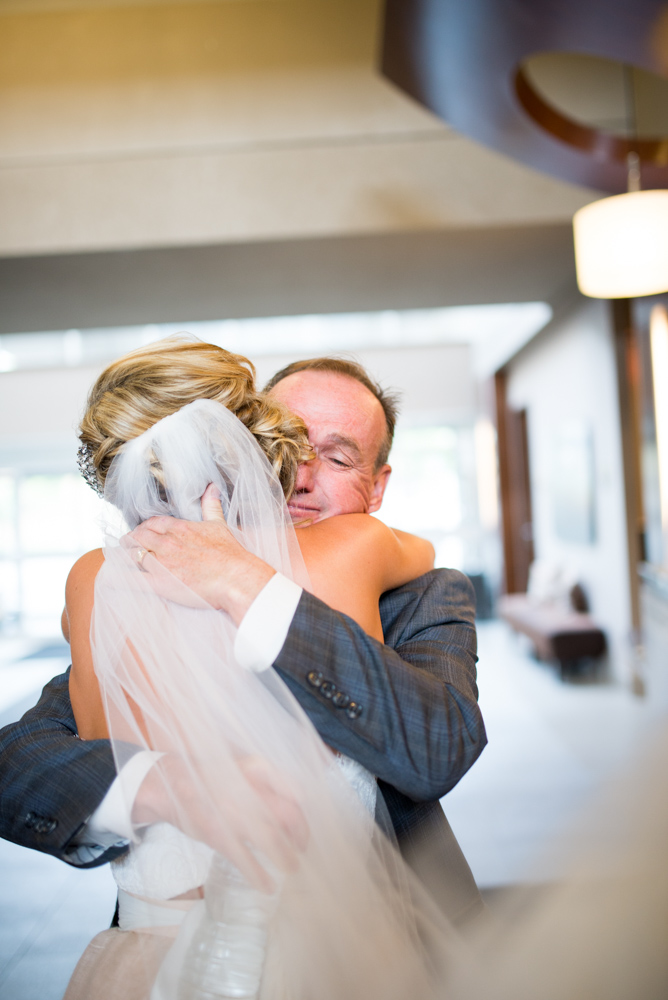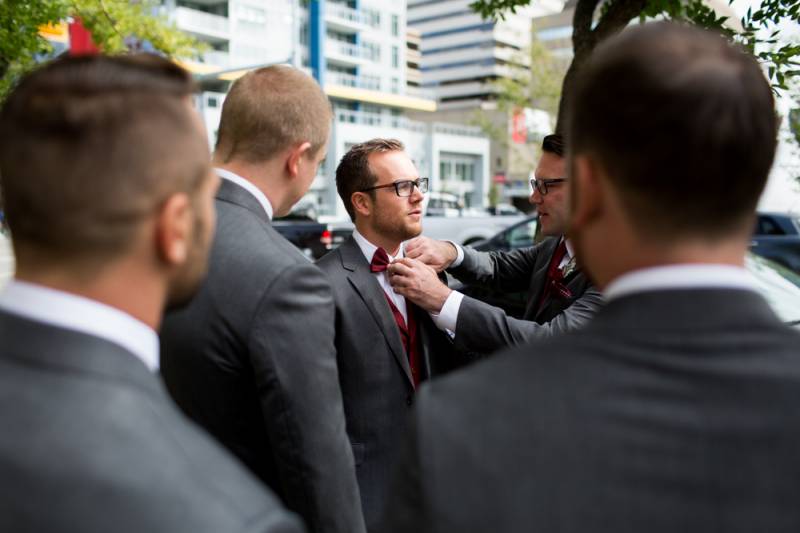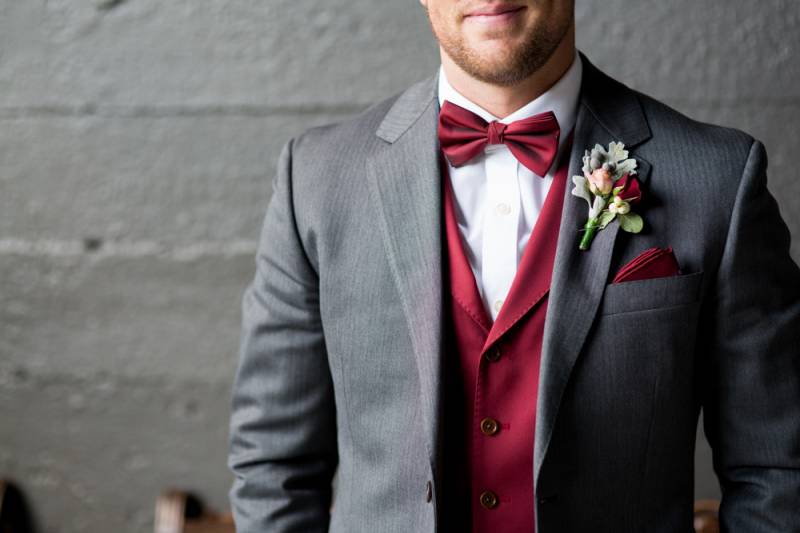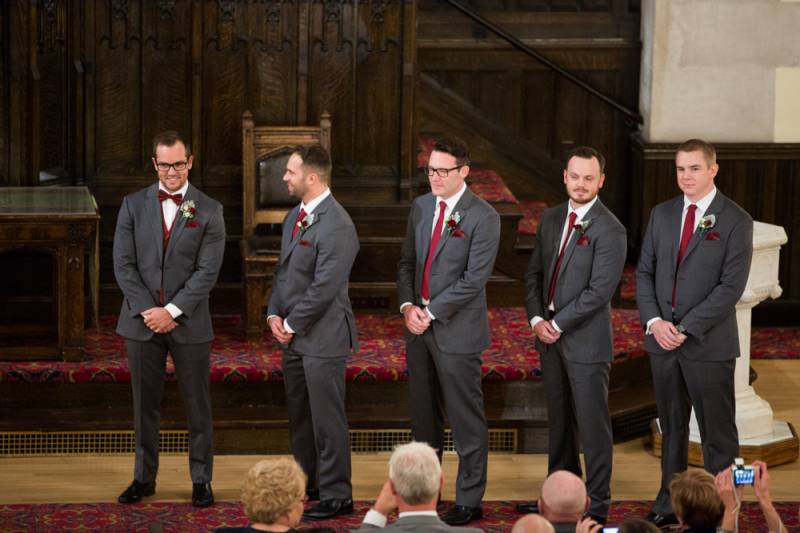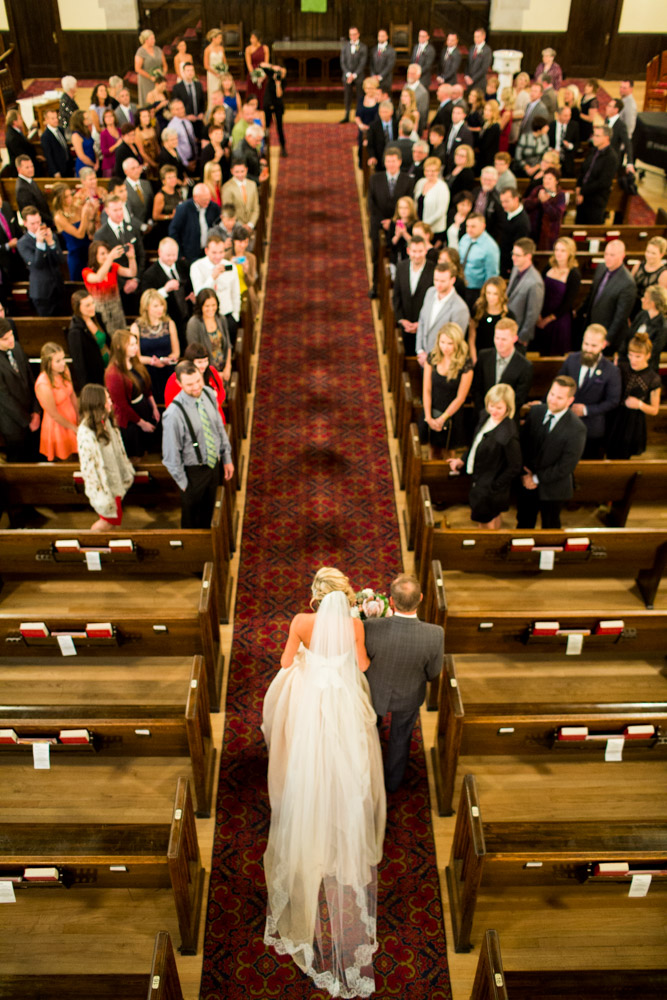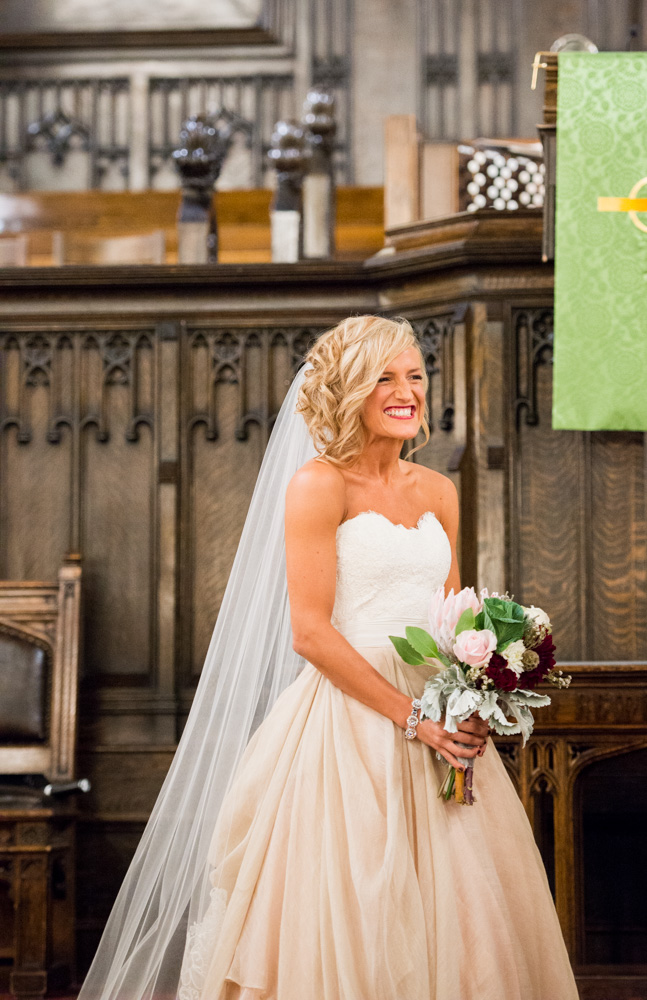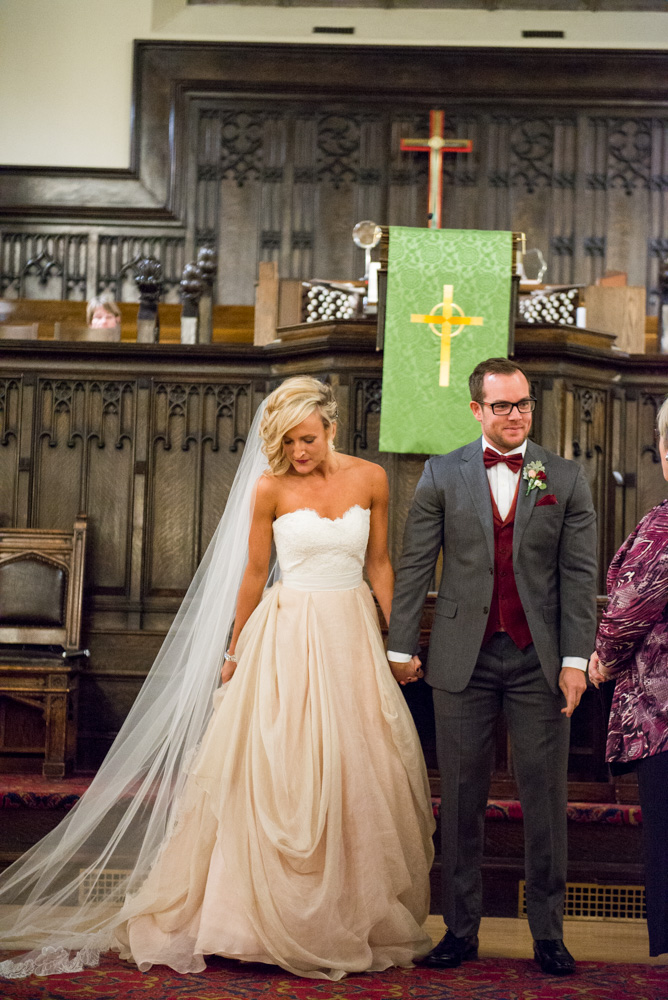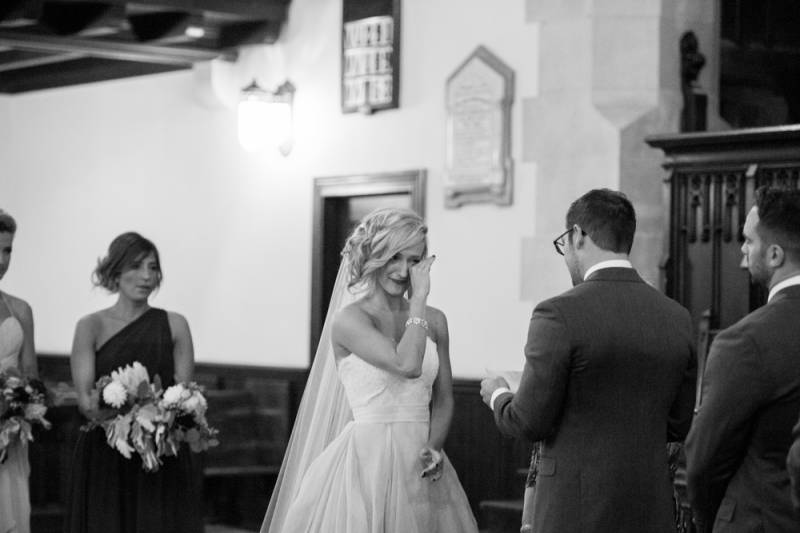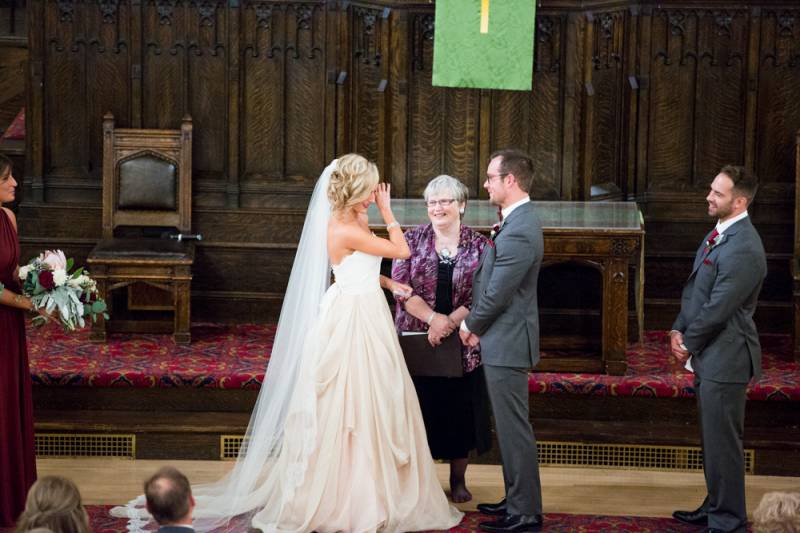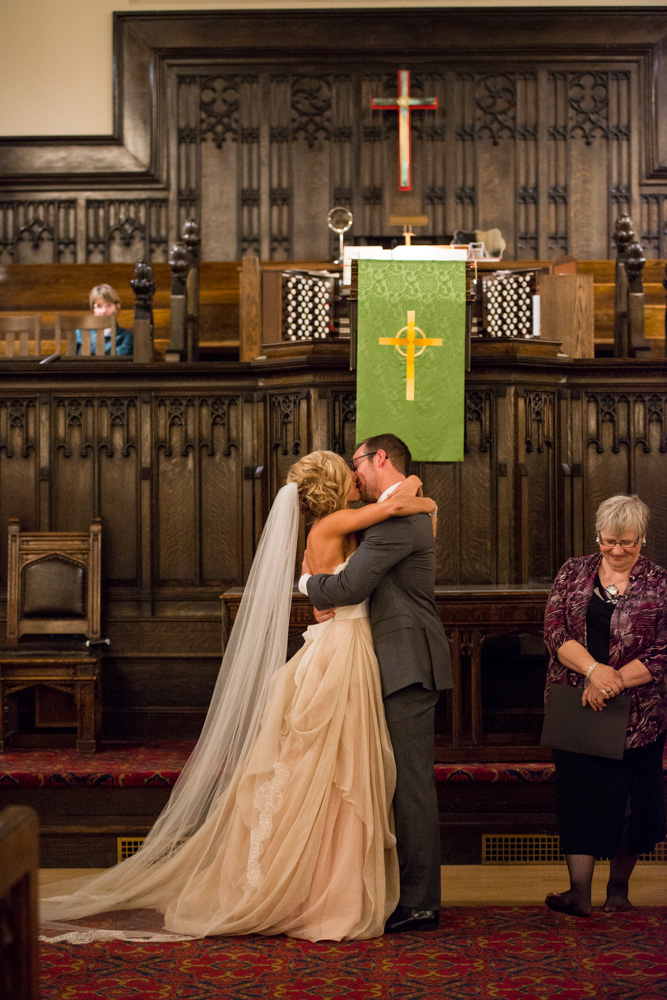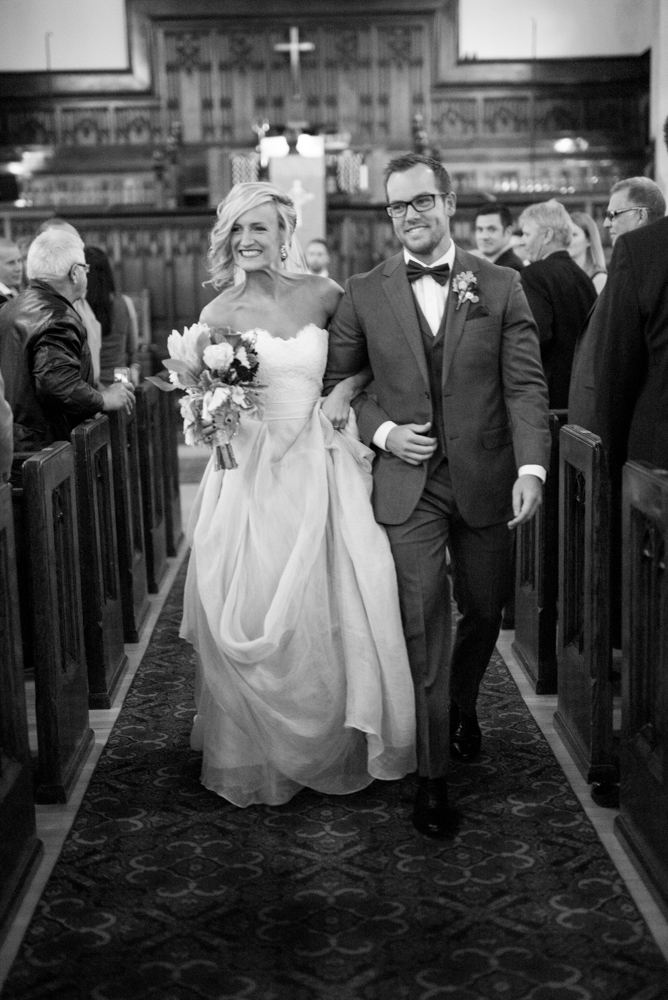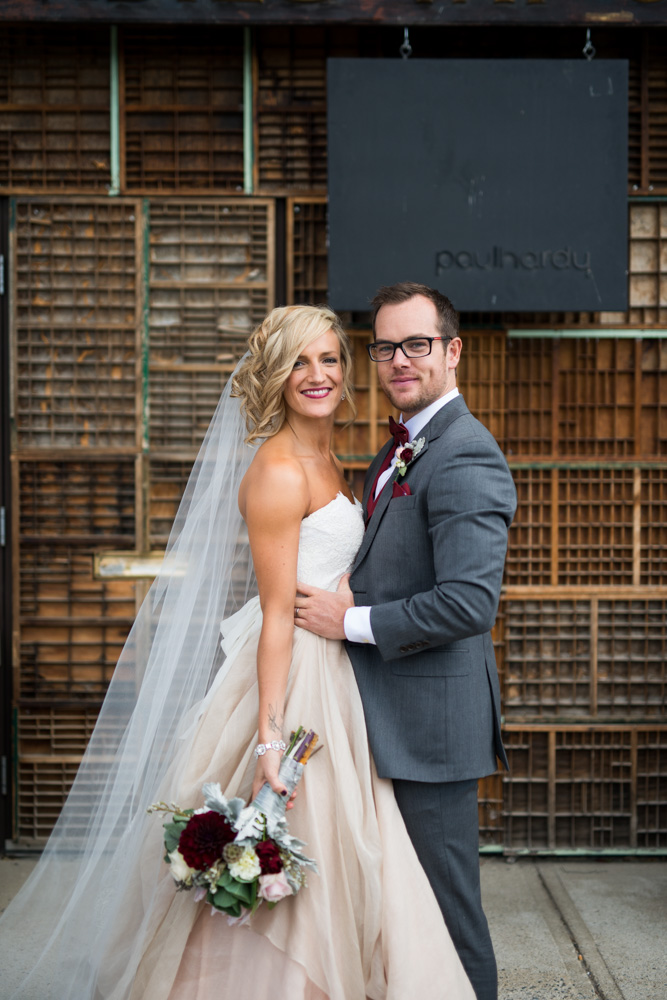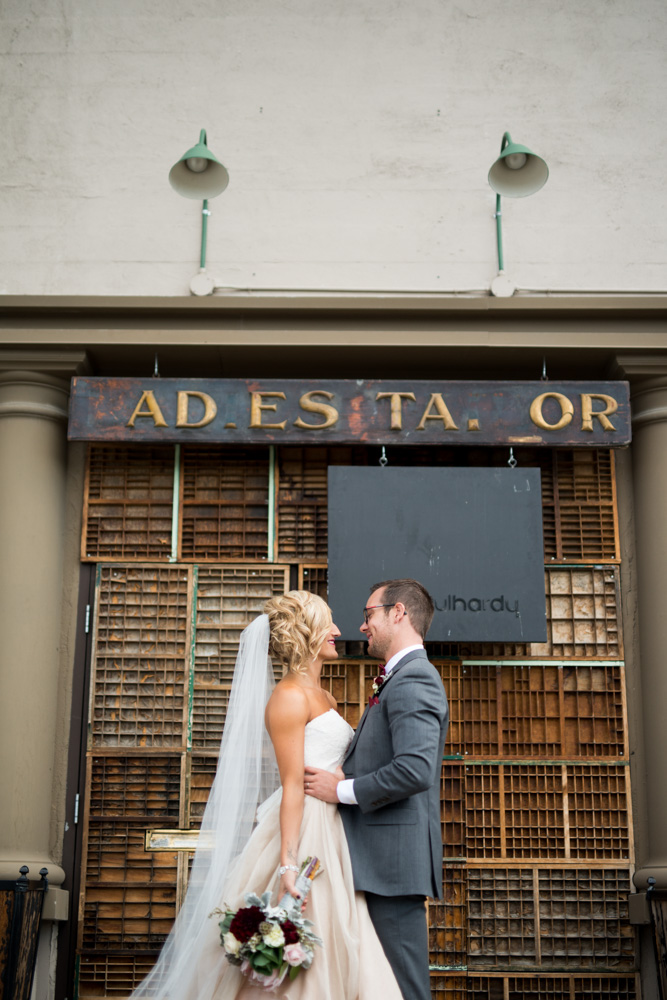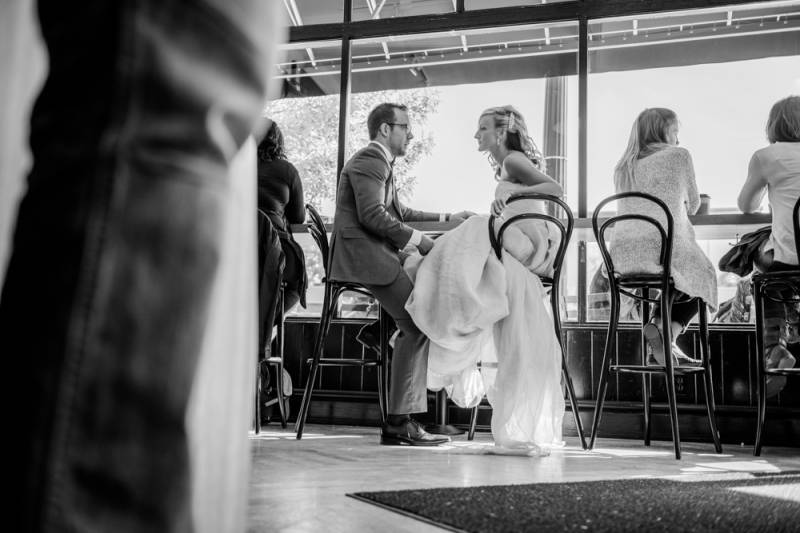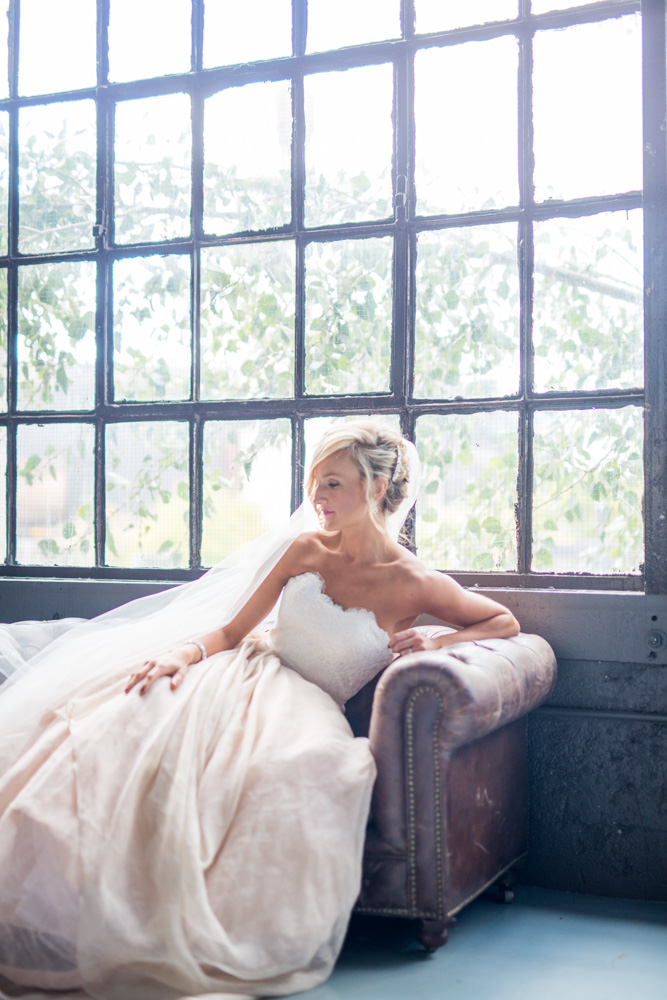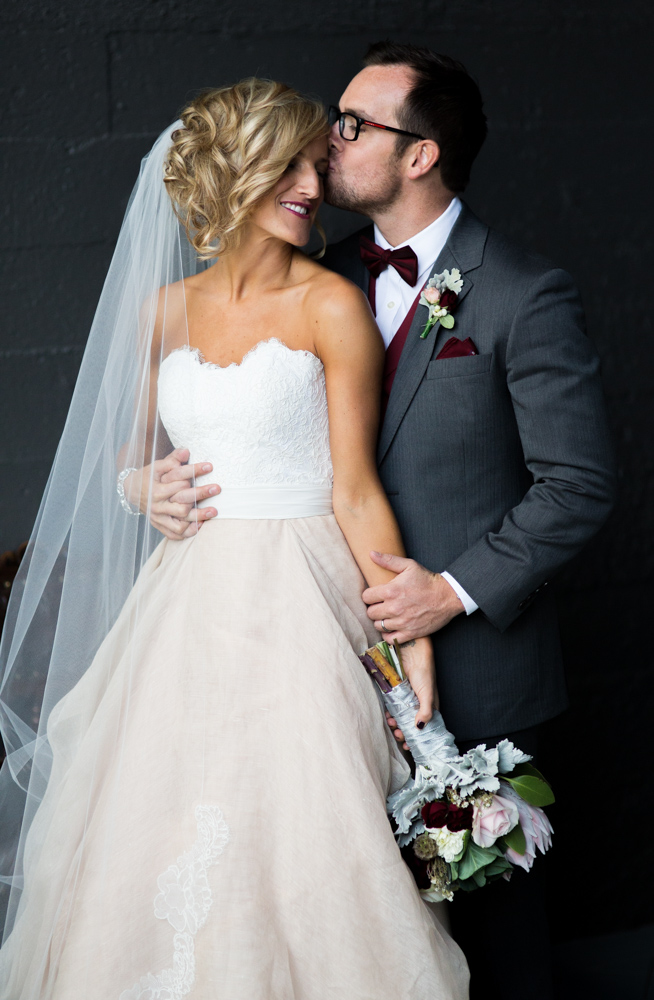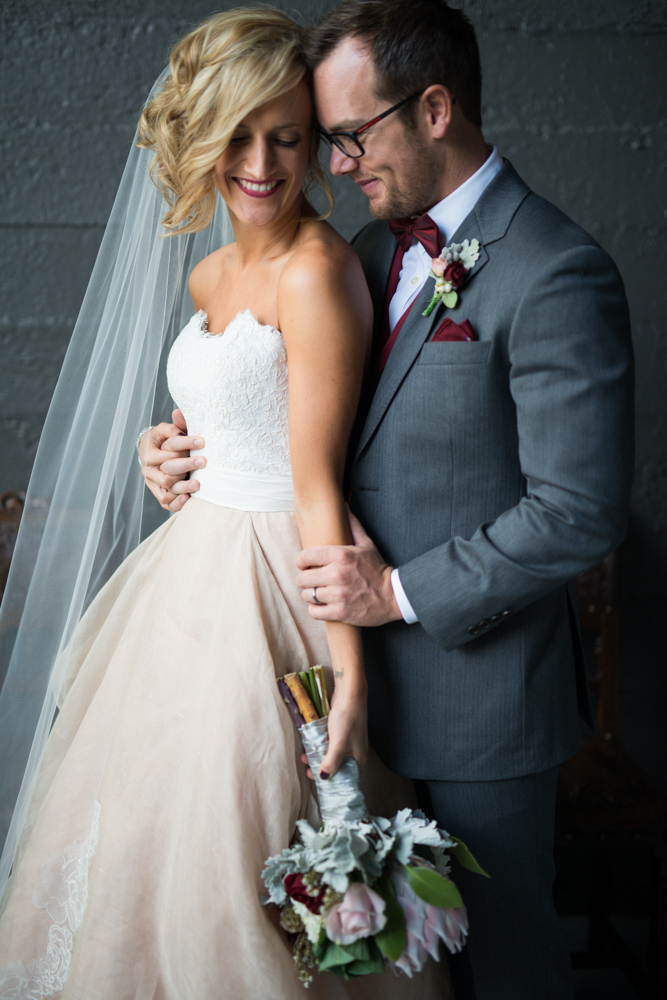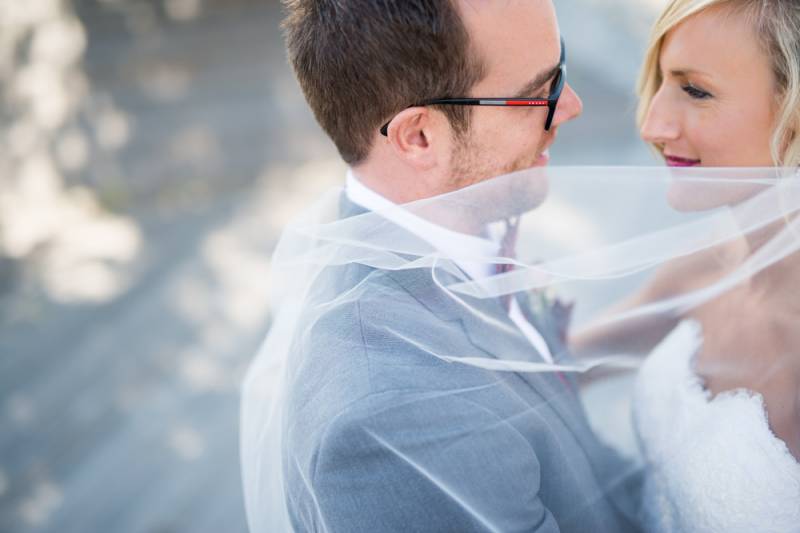 The bridal party was as stylish as the bride and groom themselves in a variety of colours like dark grey, light pink, burgundy and nude. The final result of this colour palette was phenomenal and incredibly modern chic.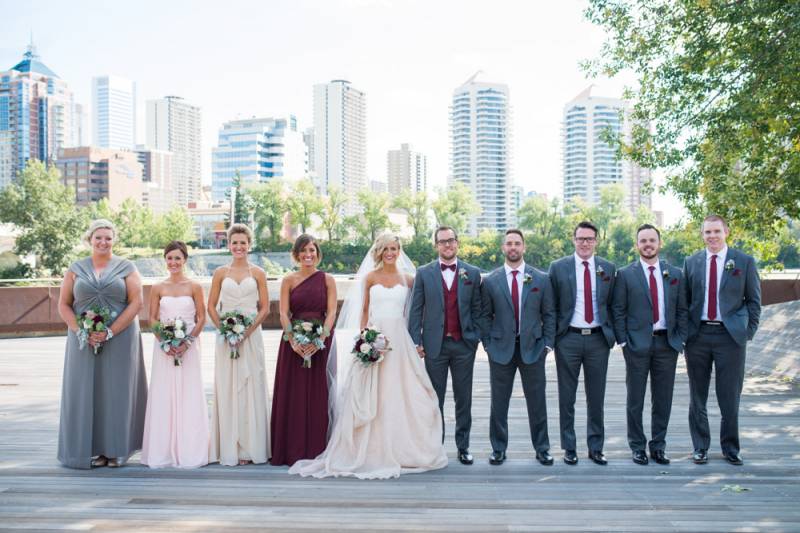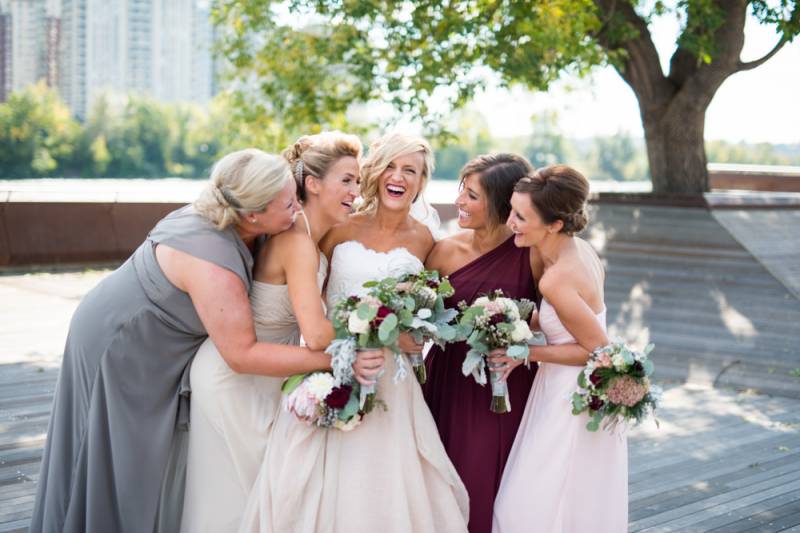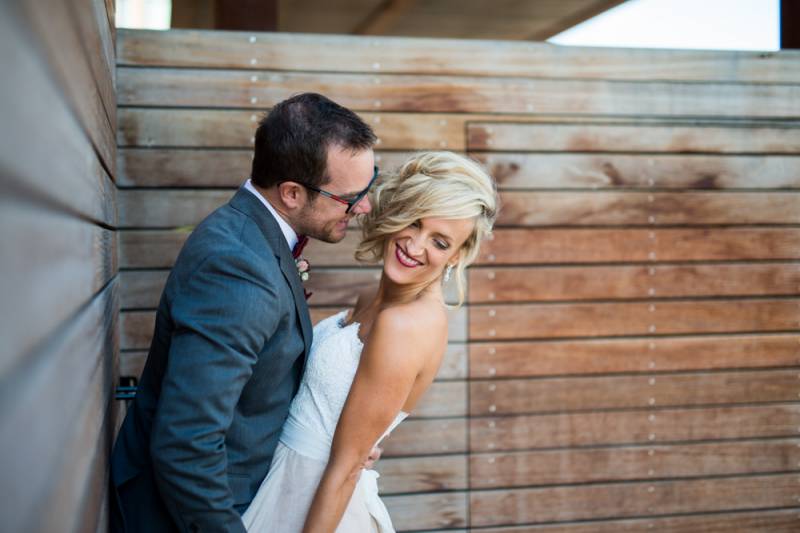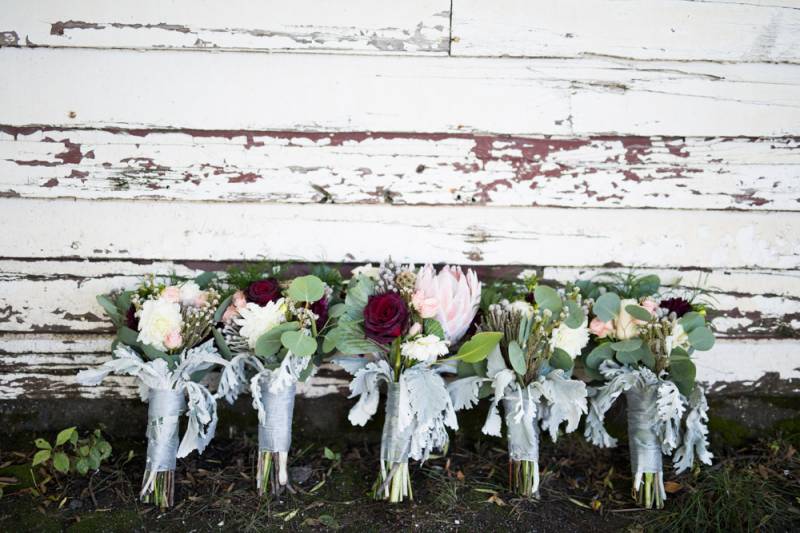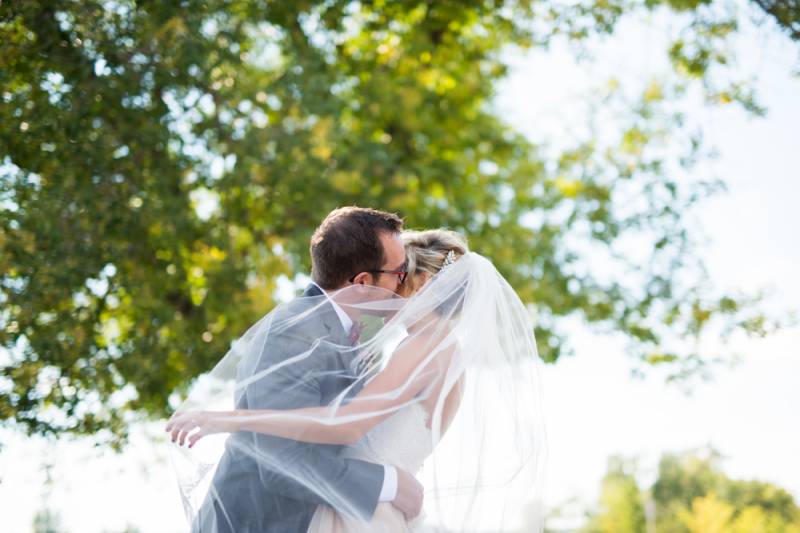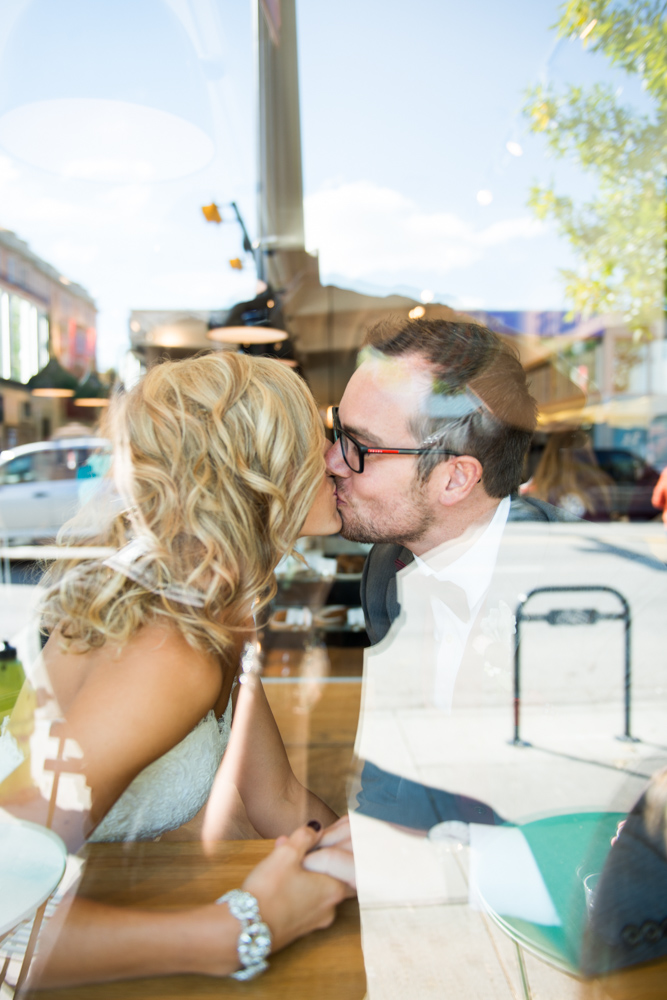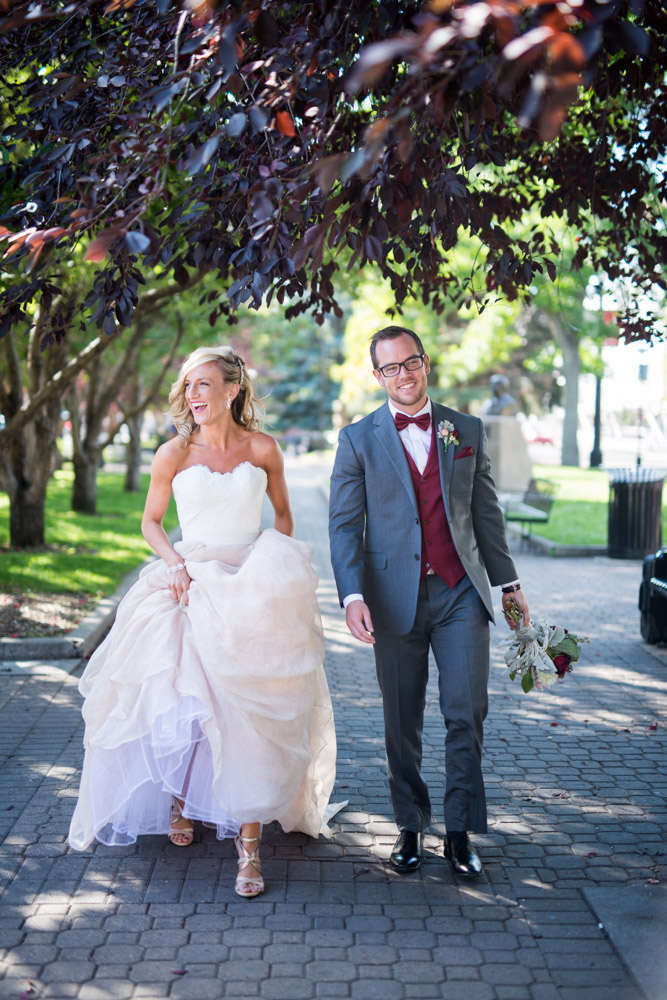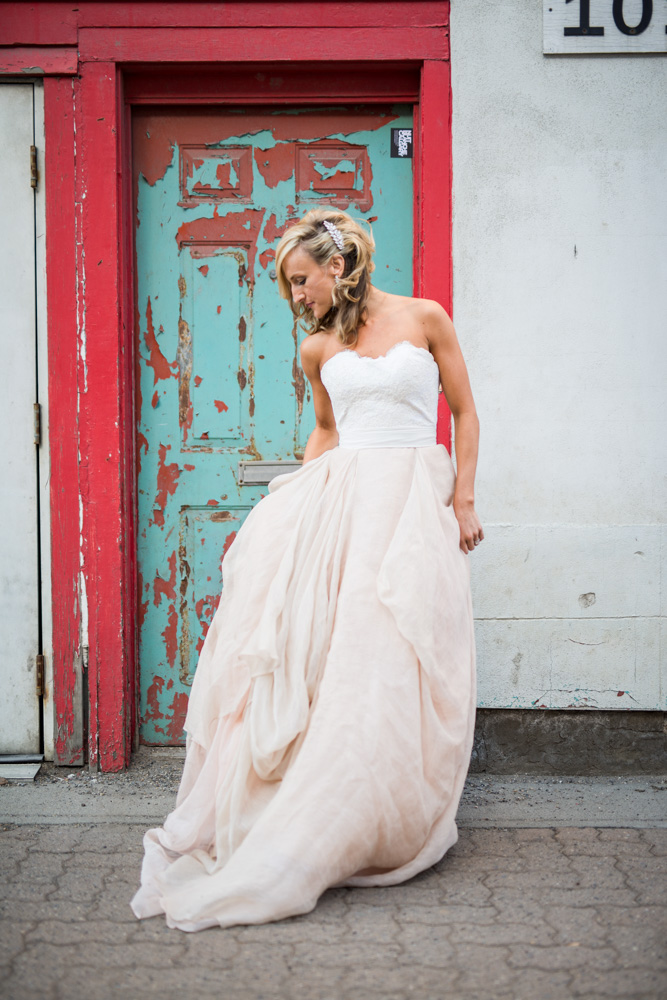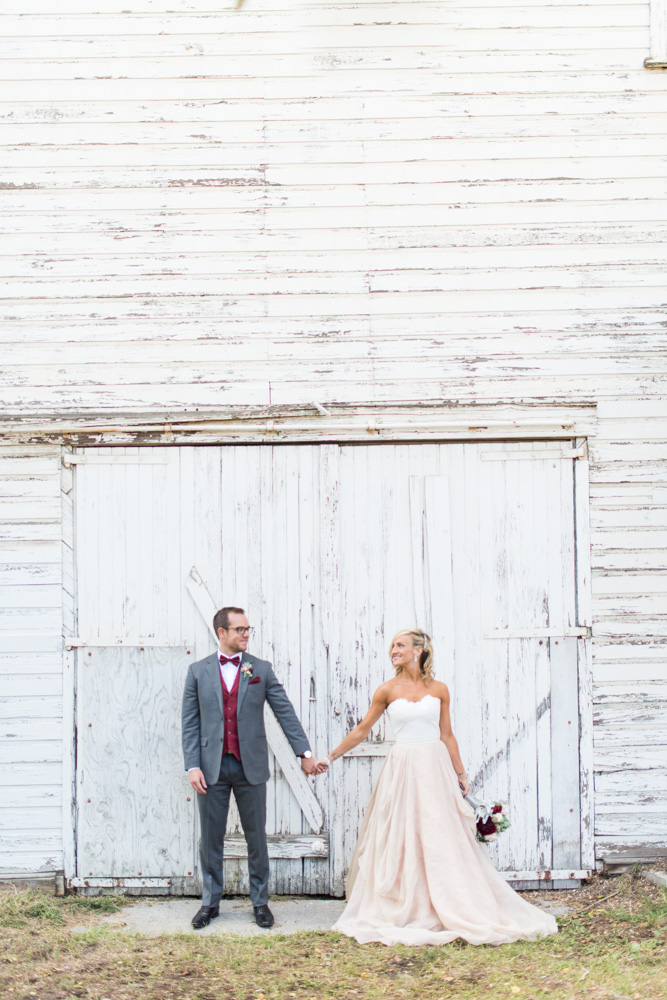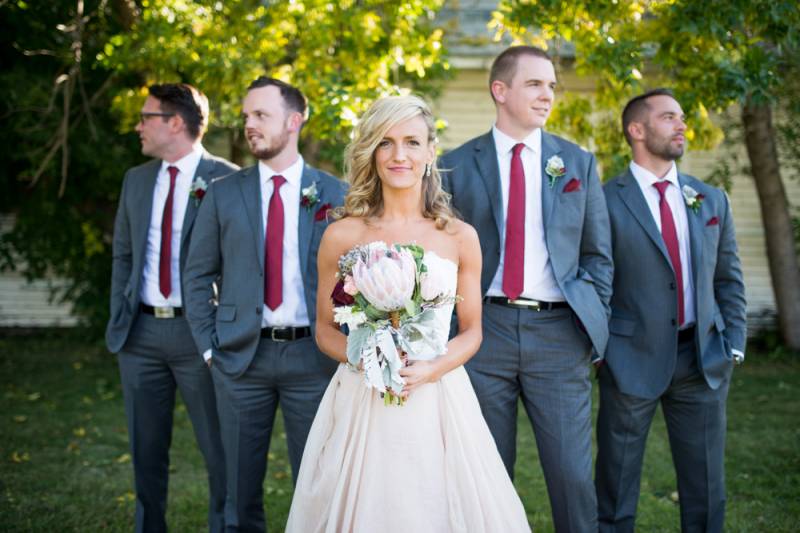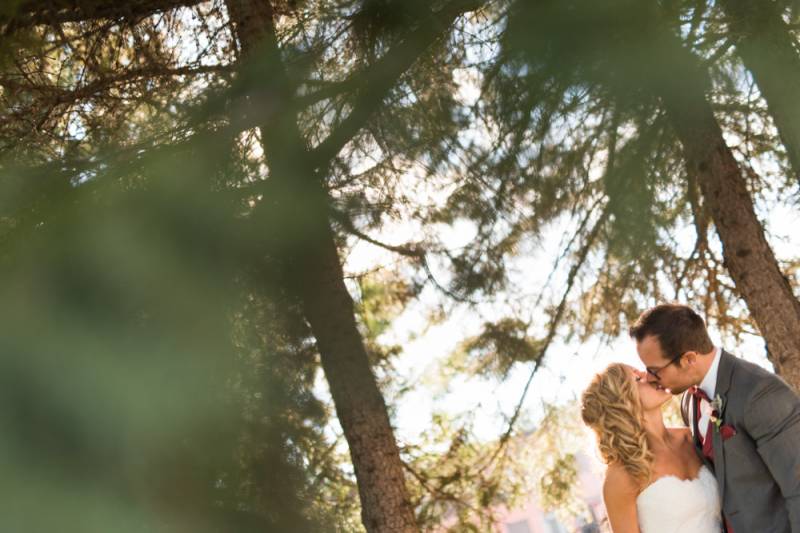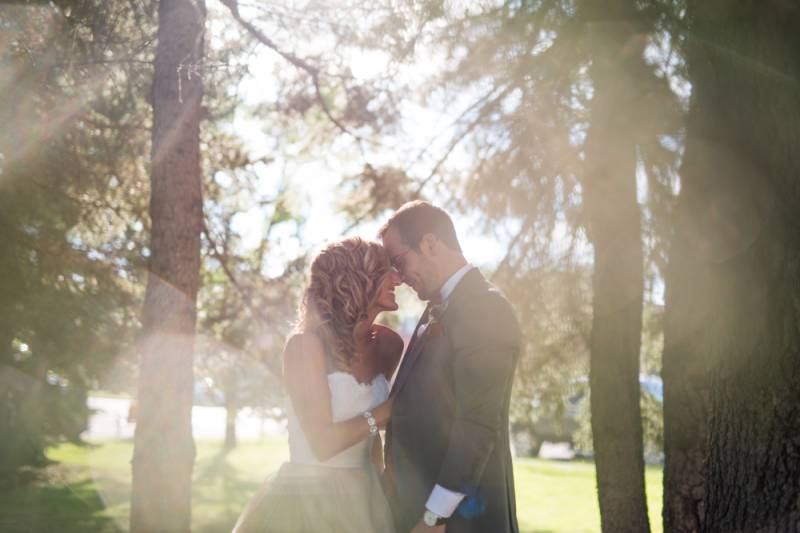 Jenna and Steve planned a gorgeous ceremony with the help of their friend Alison Leontaridis who also created all of the amazing bouquets and flowers for the wedding. Long tables in white surrounded the room while chandeliers hung from the exposed ceiling. It was the perfect modern mix of elegance and minimalism for a Calgary wedding reception.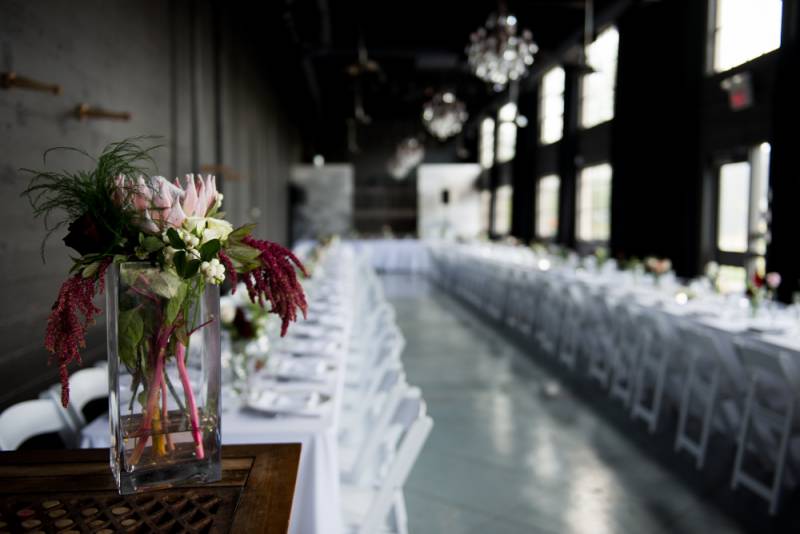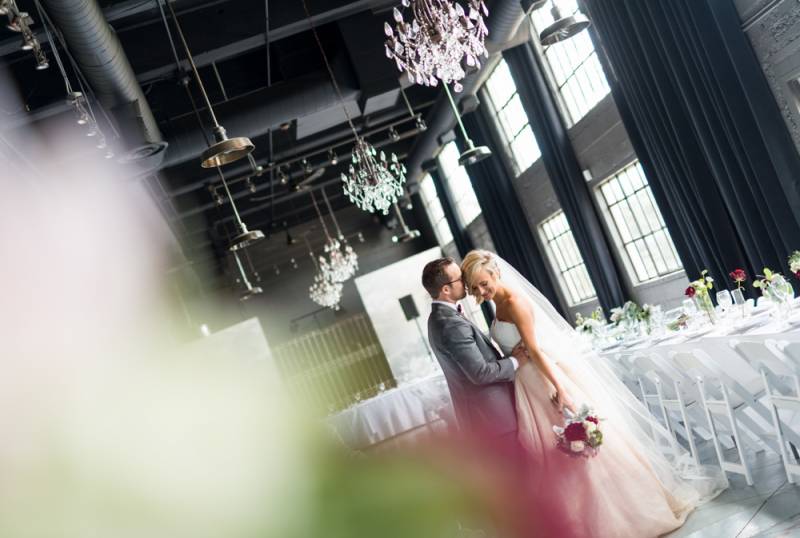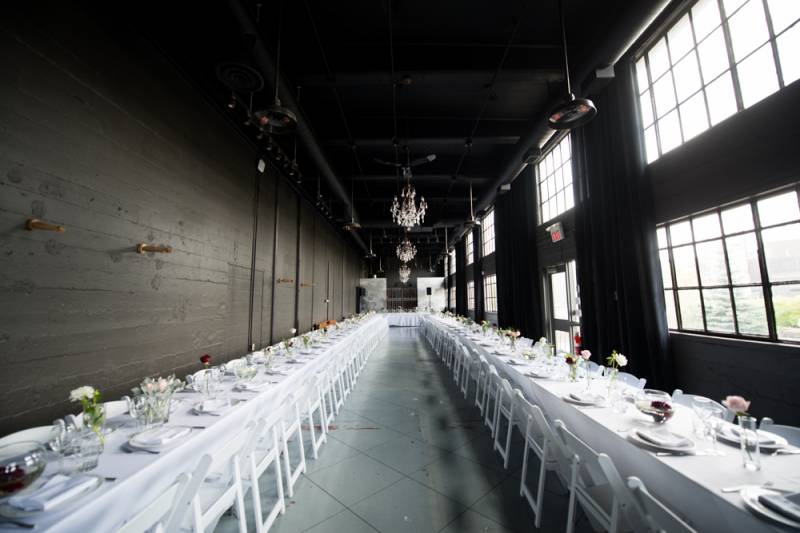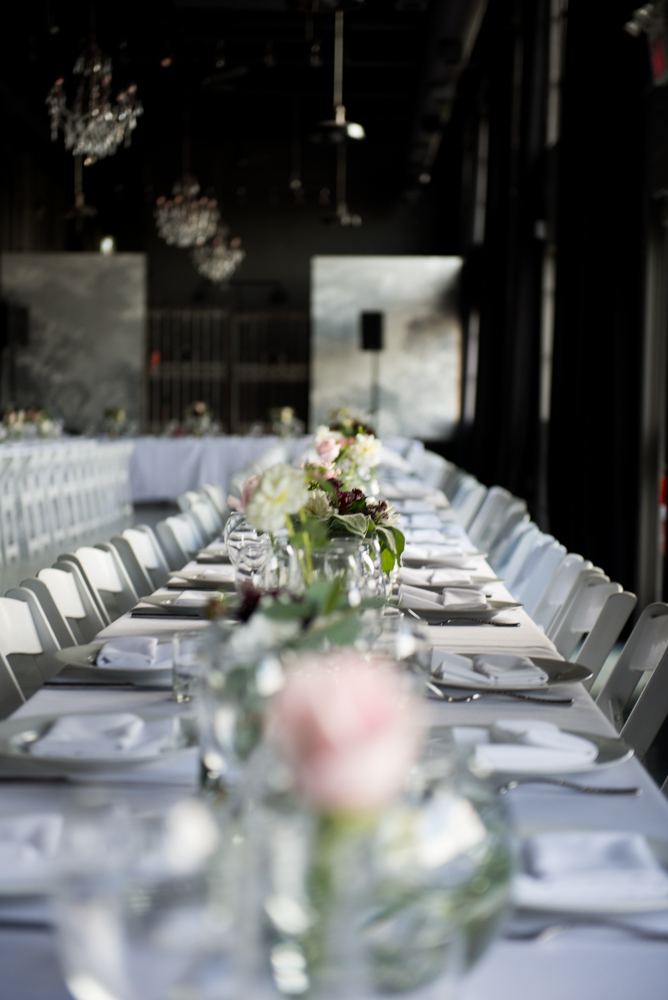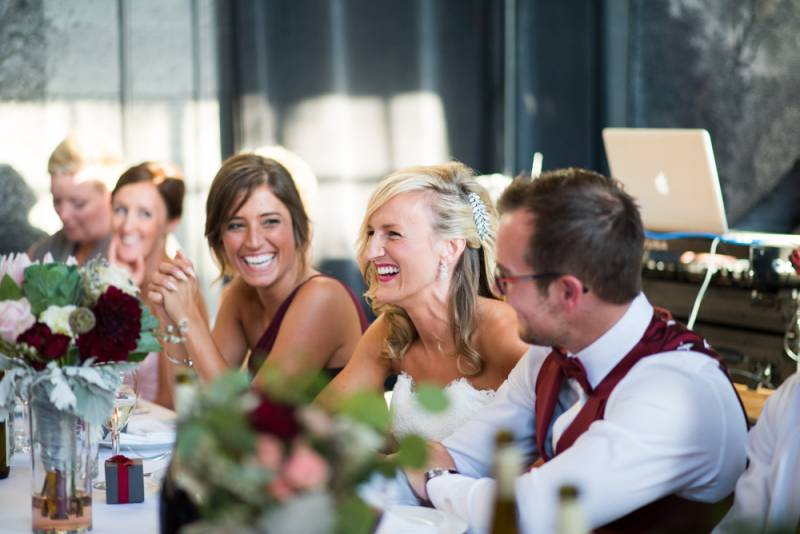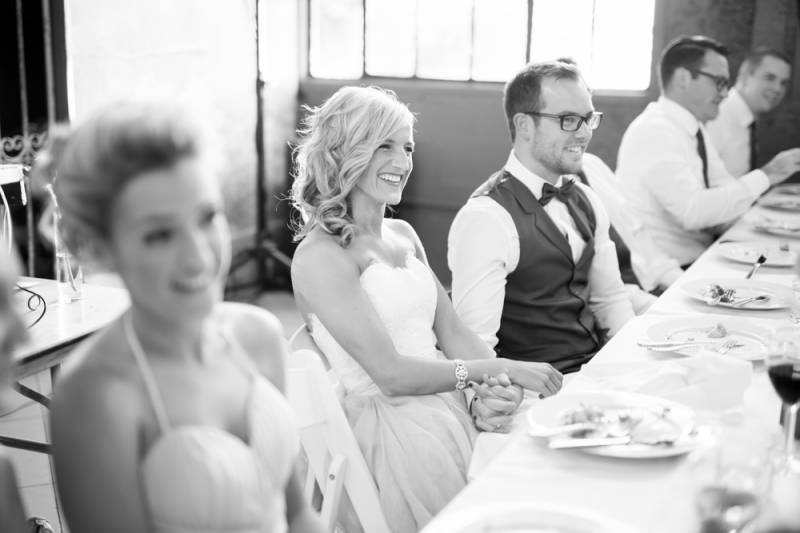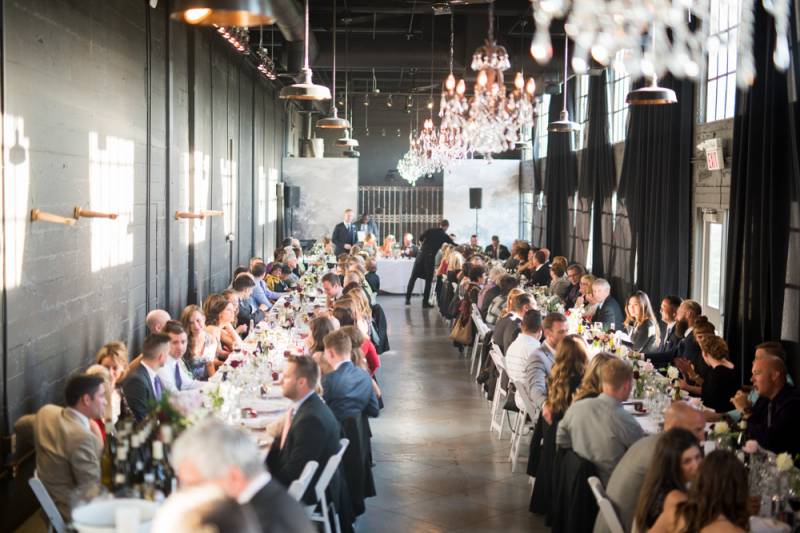 If you haven't noticed already the bride included one of the most stunning flowers in her wedding bouquet and throughout the reception decor, protea or sugarbush from South Africa is considered one of the oldest flowers and is named after Proteus, the son of Poseidon. Apart from all of that it is a show-stopping, modern, dramatic flower that was used perfectly throughout the decor of this Calgary wedding.