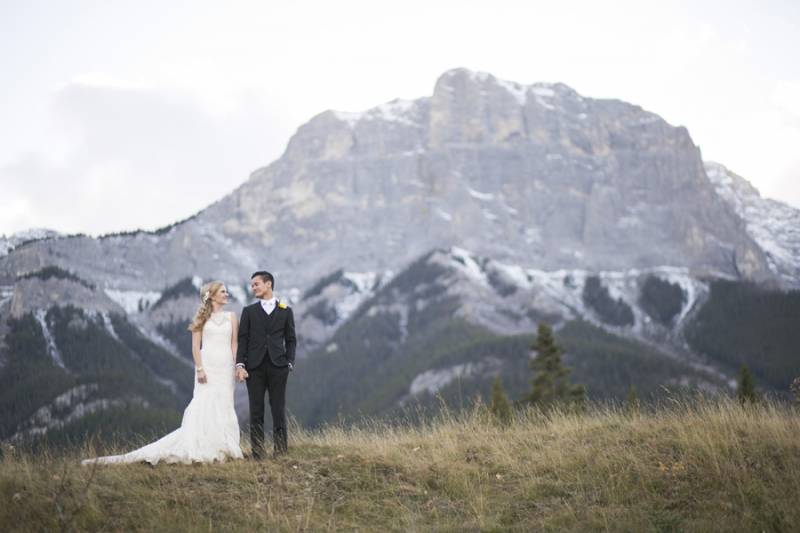 Michelle and Dustin planned a beautiful rocky mountain wedding just outside the town of Canmore at the Stewart Creek Golf Course. It was a windy day but that didn't slow them down or stop them from working with their talented photographer (Sarah Kallad of Modern Photography) at finding the perfect mountain backdrop for their wedding portraits.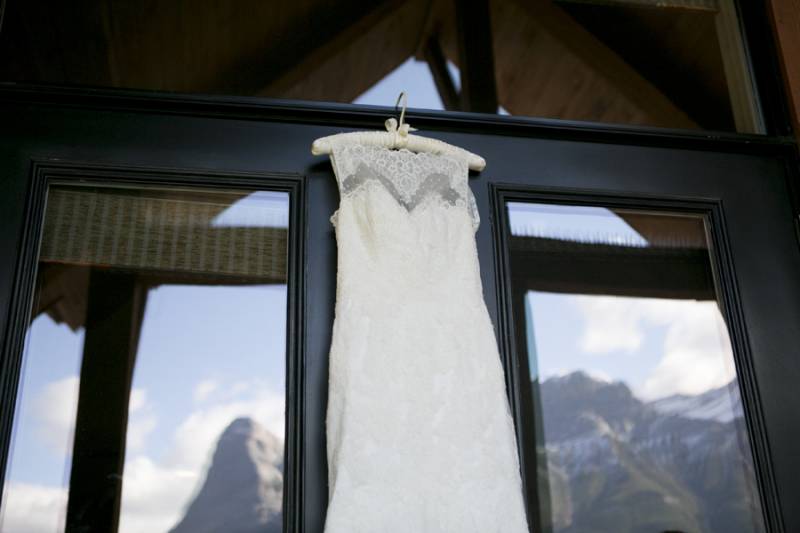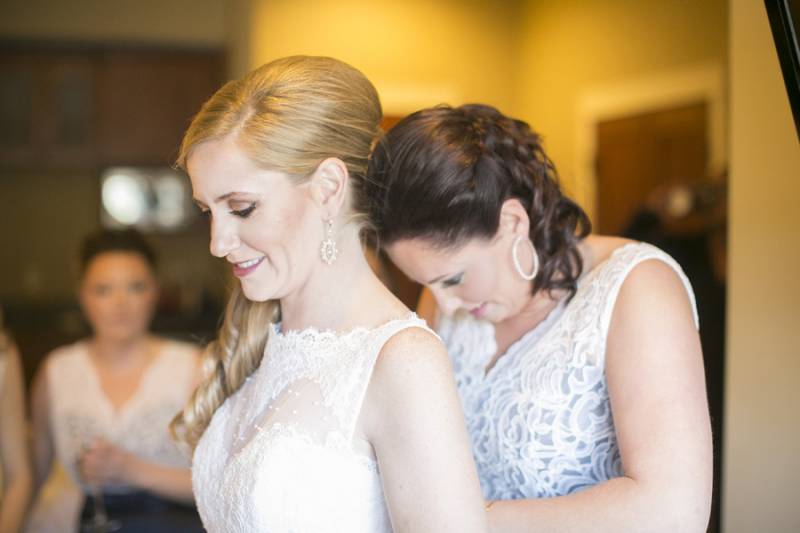 I love this series of photos of the bride and her mother; it's heart-warming and touching to see their emotions and the joy of a mother helping her daughter get ready for her wedding day.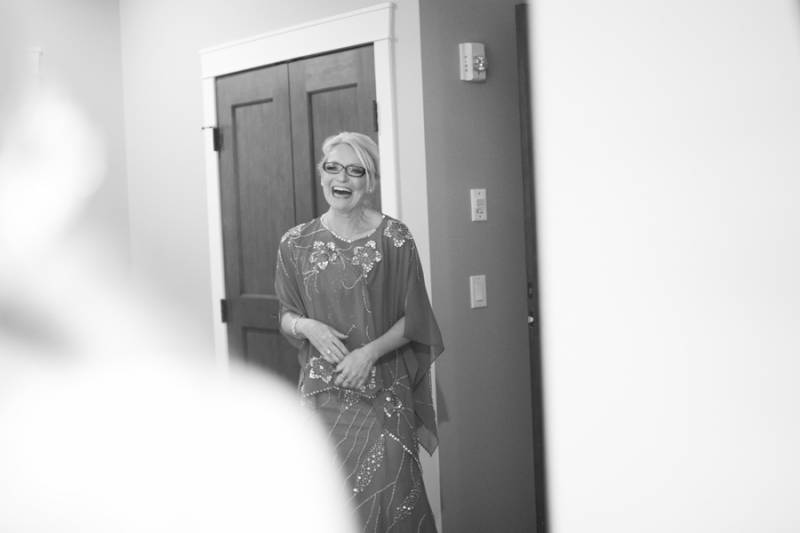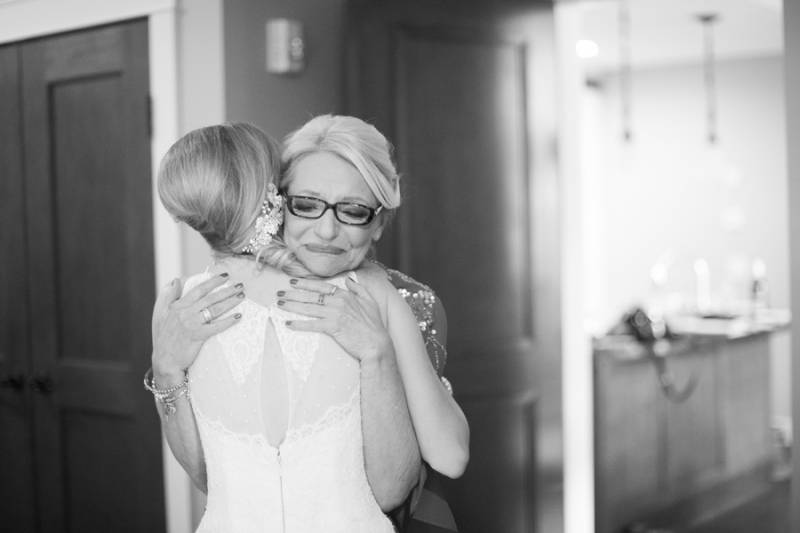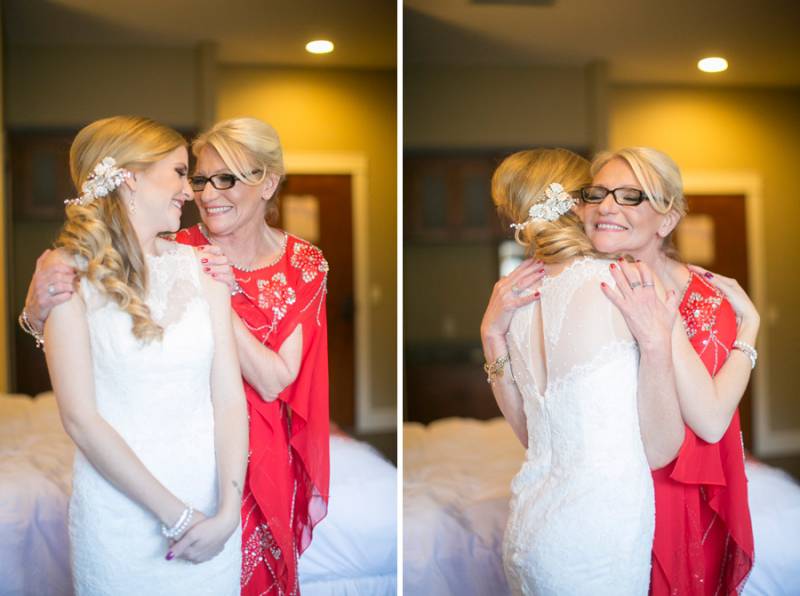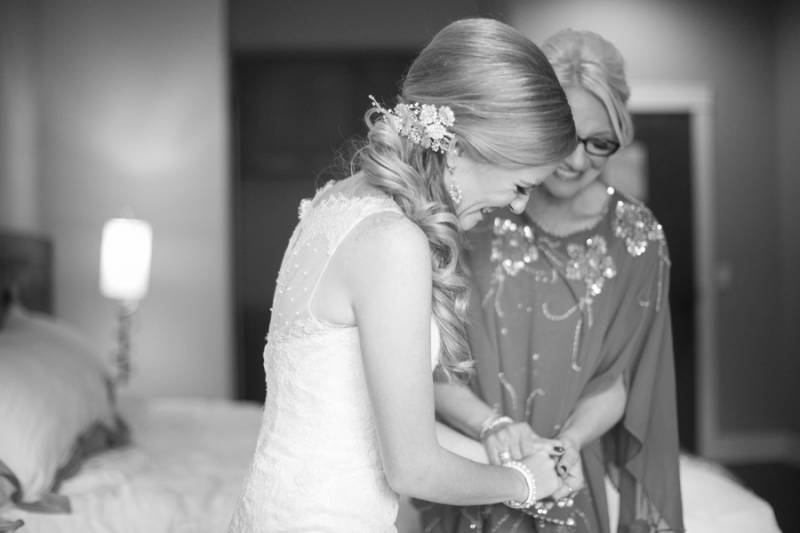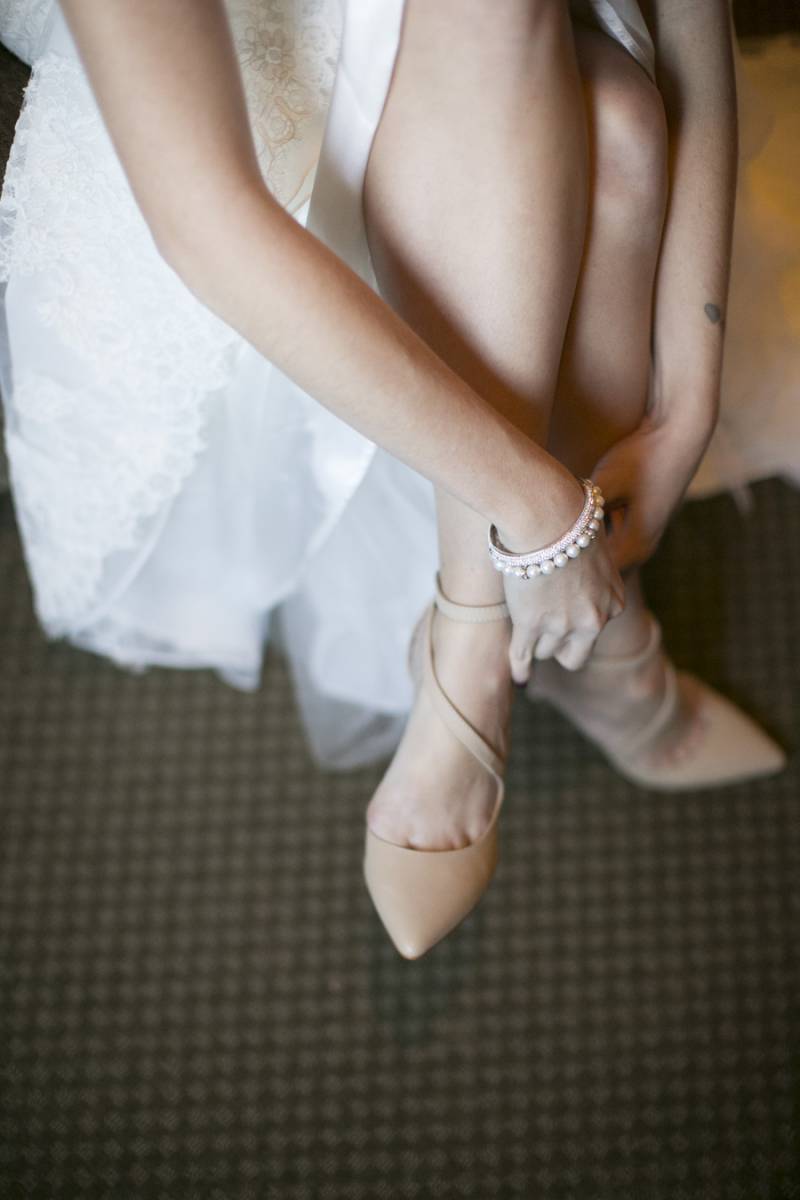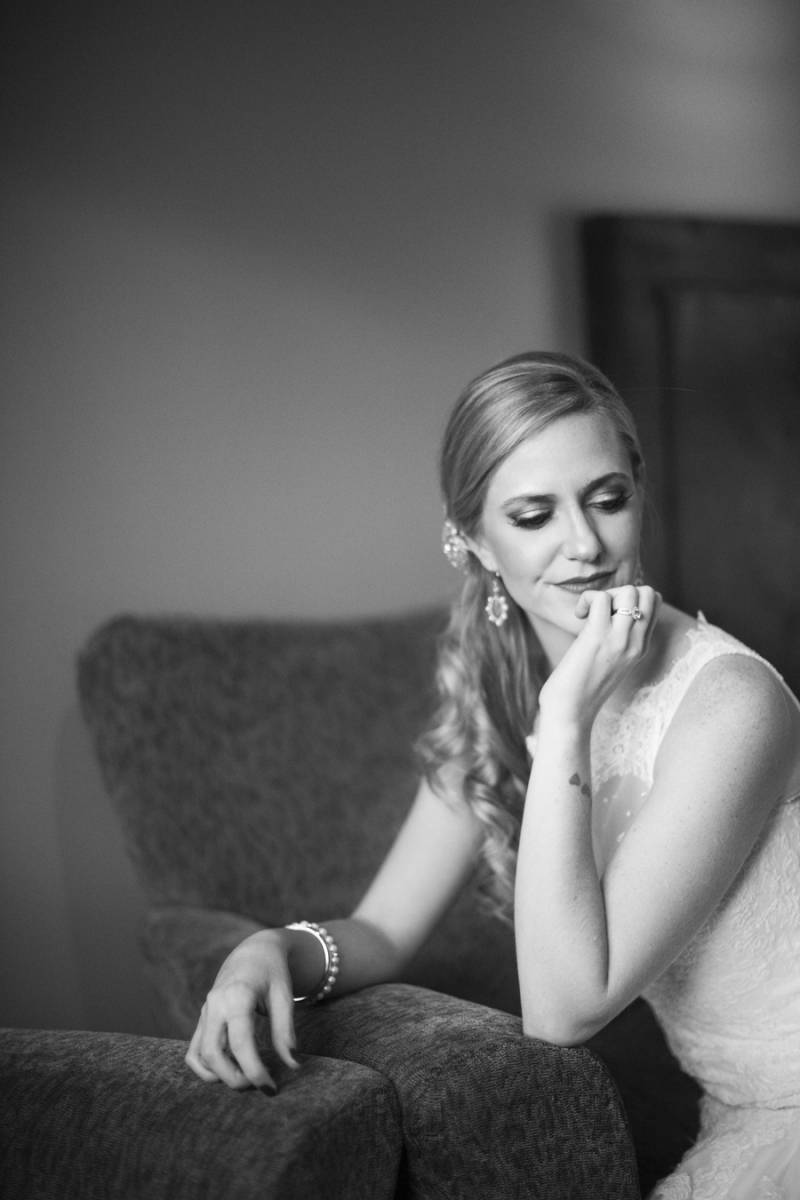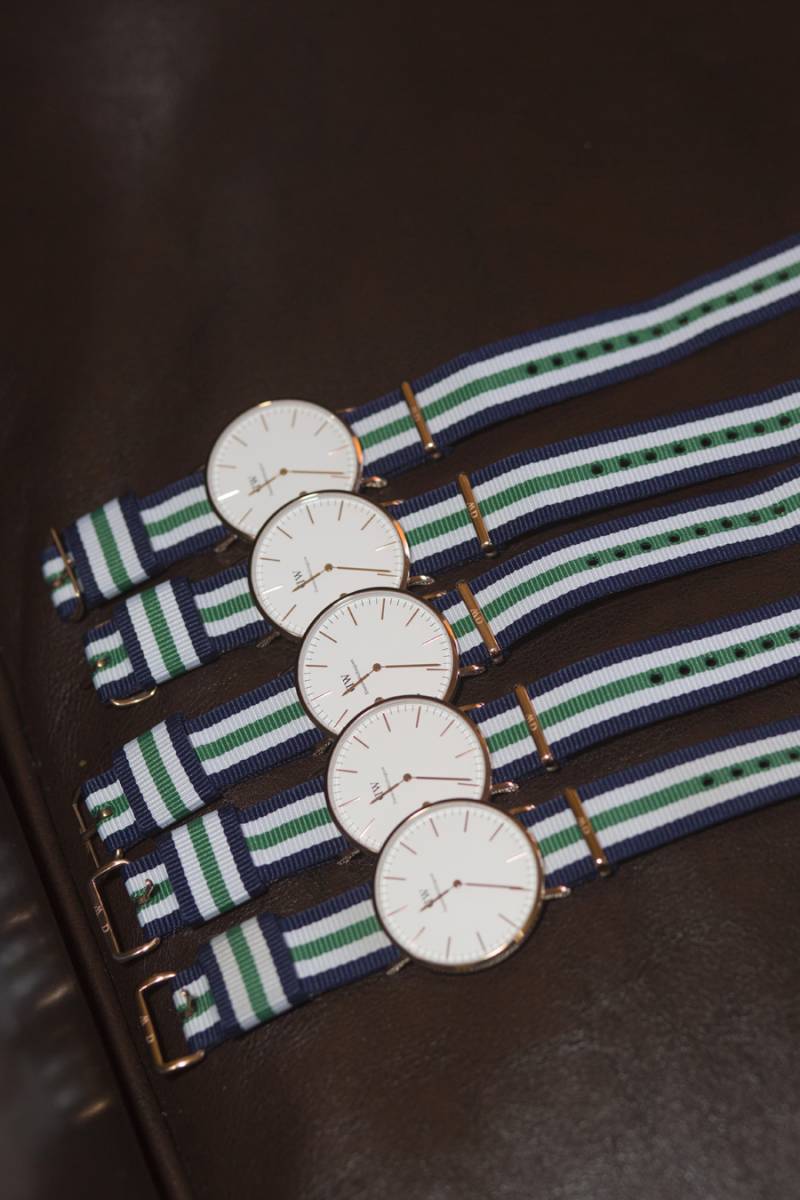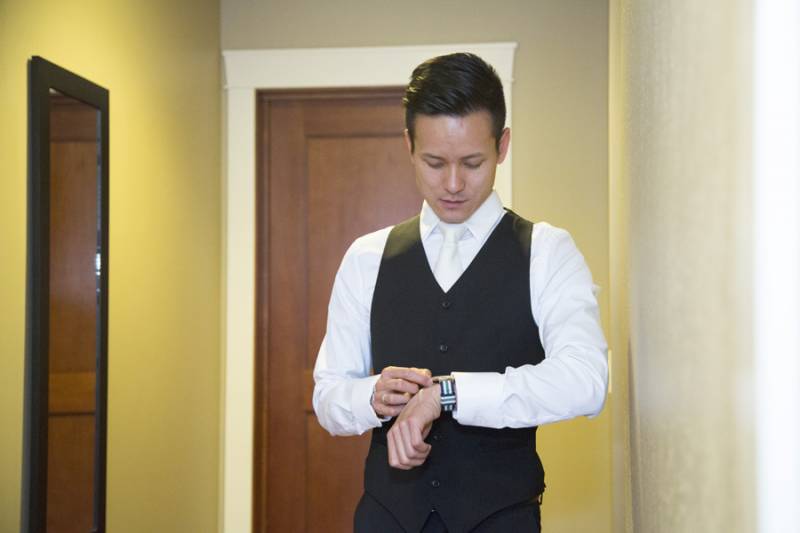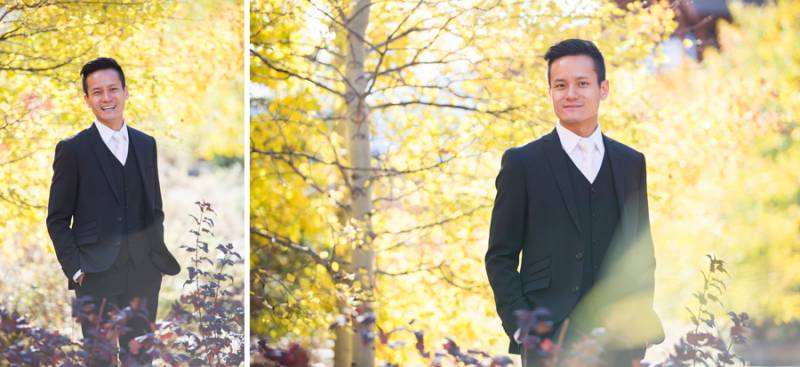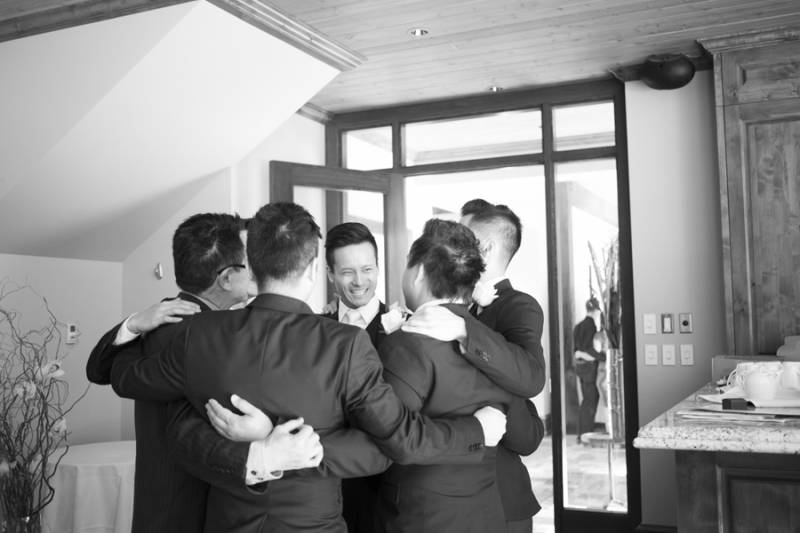 The couple planned a beautiful and personal wedding ceremony at the Stewart Creek Golf Course which included a few emotional tears and some great laughs. This is a gorgeous wedding ceremony location, it feels a bit like you are in a luxurious tree house, surrounded by an incredible forest. They also incorporated a tea ceremony with both families to bring together two cultures and two sets of wedding traditions beautifully.