Soft, romantic and fairytale like, Alicia and Daniel were married at the Fairmont Banff Springs surrounded by their dearest family and friends. Everything about the wedding day was absolutely perfect (including mother nature) and as their many of their family had travelled from China it was all the more special and emotional for the two of them.

Love was written in the stars for Alicia and Daniel and although there roots were both in China, Alicia was born in Shanghai and Daniel in Beijing, it was their life in Canada that brought the two of them together in 2011 when they met and fell in love.

With the help of the talented Mountain Bride Alicia and Daniel created romantic Banff wedding in soft pinks and corals, accented with gold and crisp white that seemed like it was right out of a beautiful fairytale. The equally romantic photos were taken by Nicole Sarah Photography and she captured so many incredible moments and all of the beauty of the day perfectly.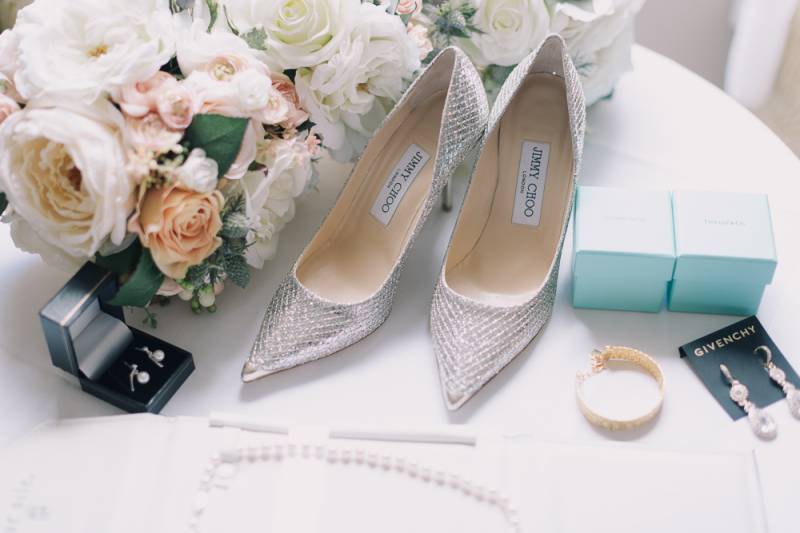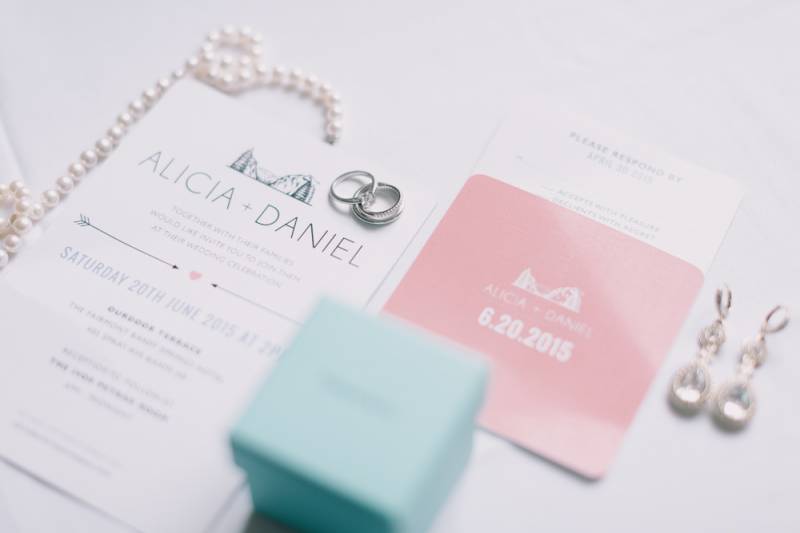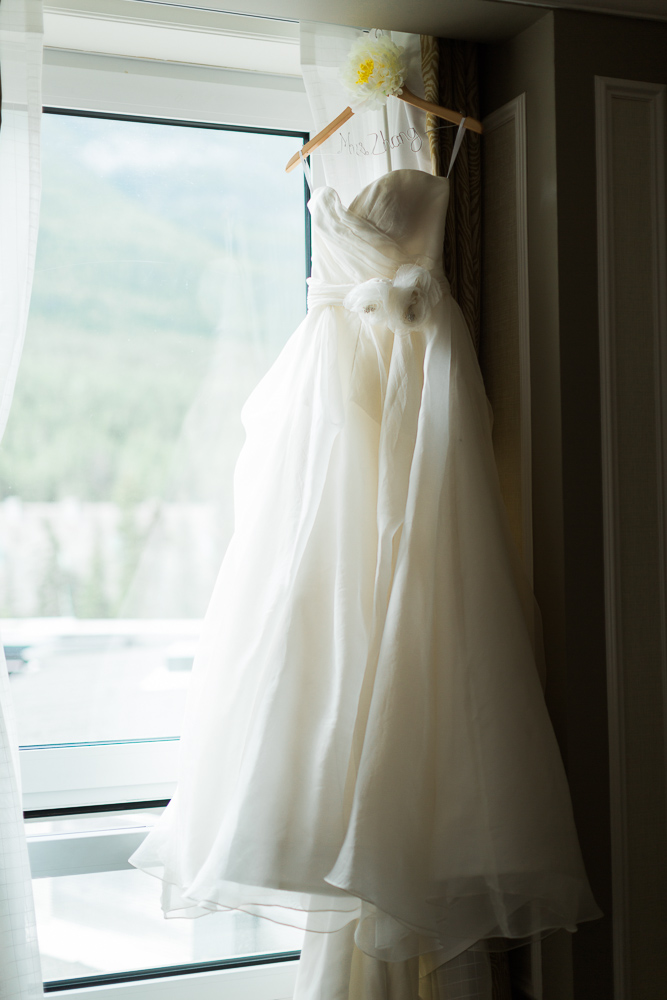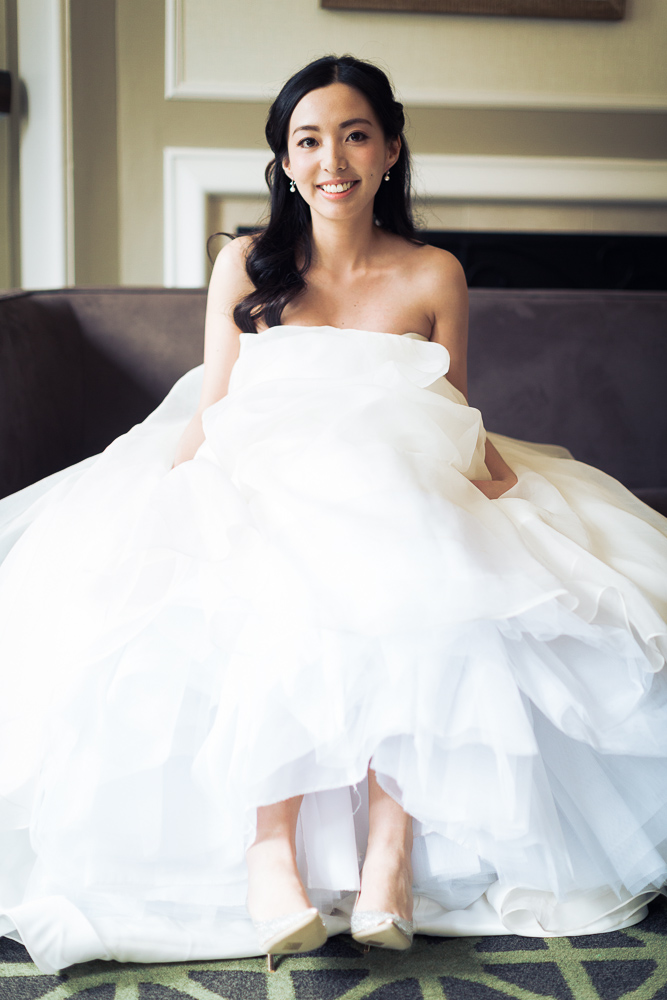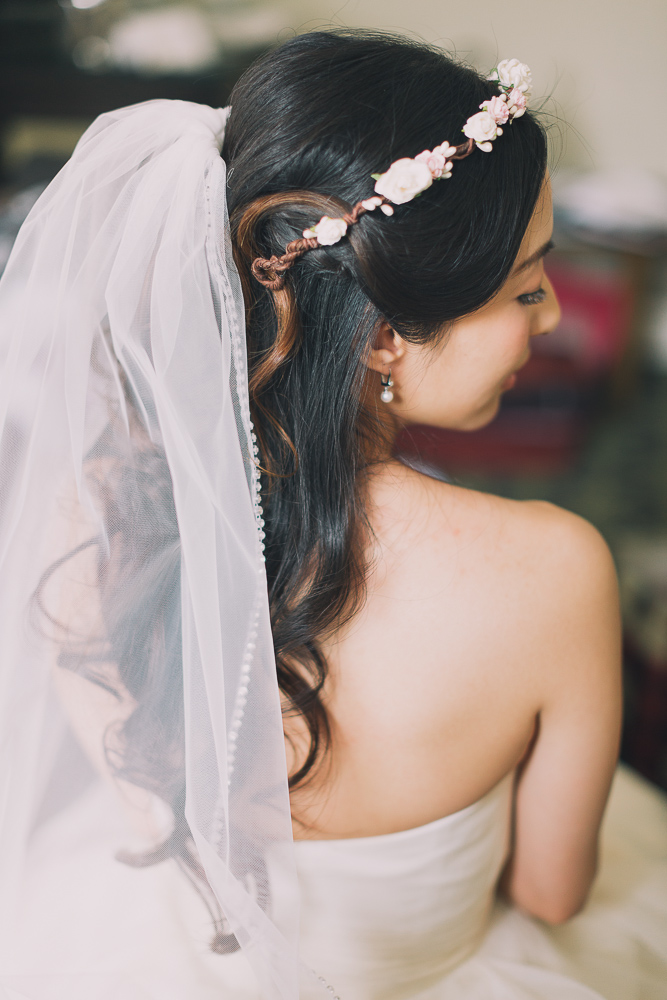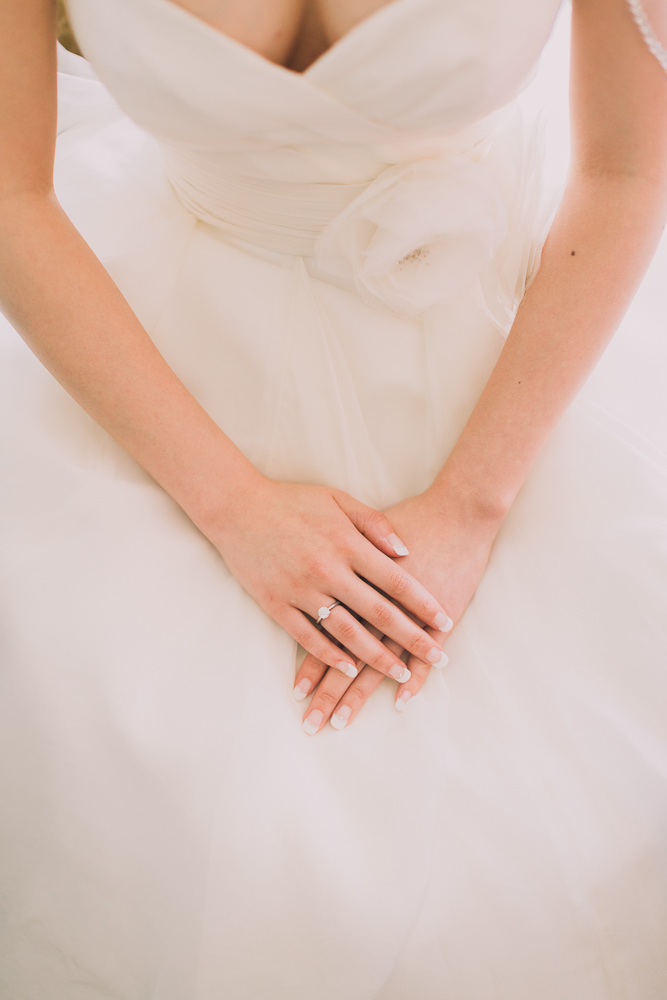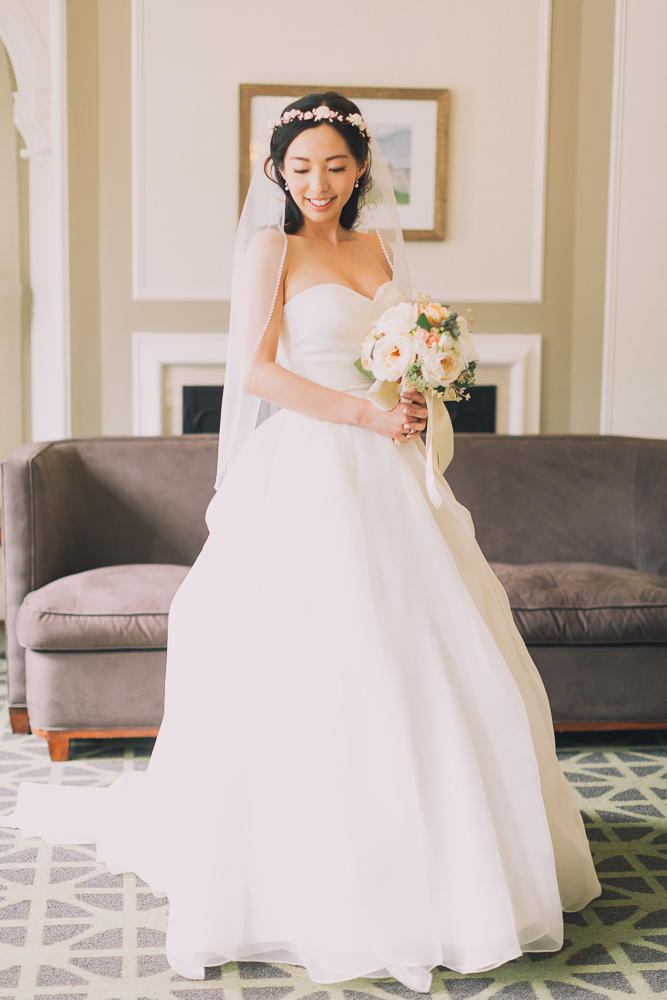 The Banff wedding ceremony was held on the beautiful terrace at the Fairmont Banff Springs overlooking the majestic peaks of the Rocky Mountains. Alicia and Daniel incorporated many touching tributes and special Chinese traditions, which included cutting locks of each other's hair to bind with a ceremonial thread.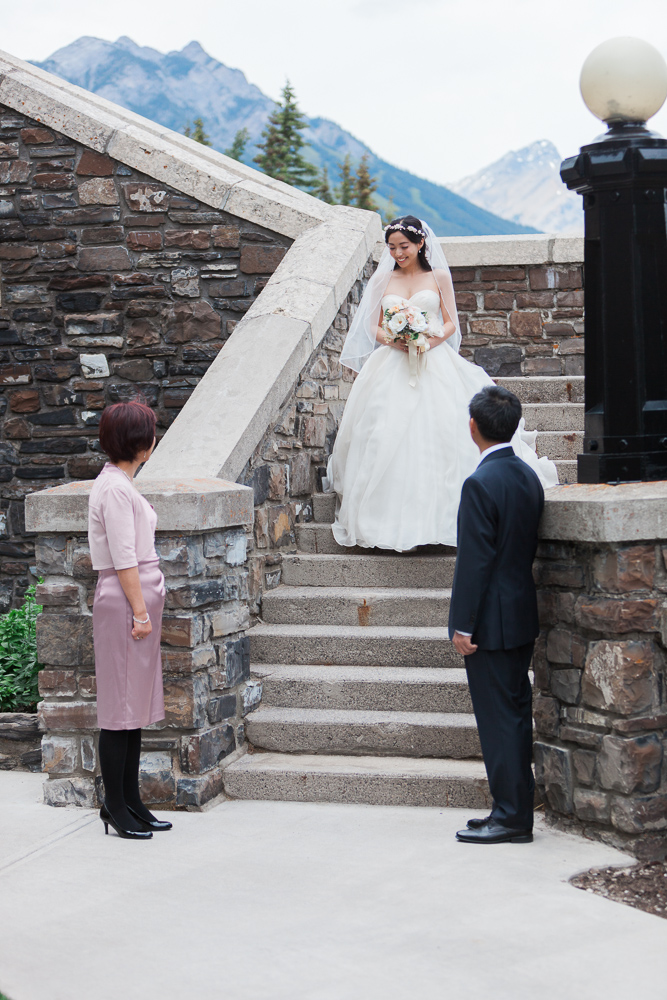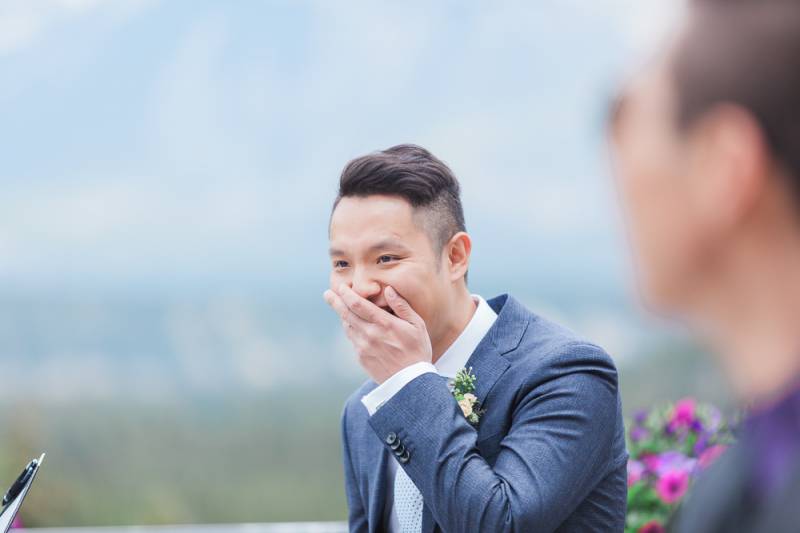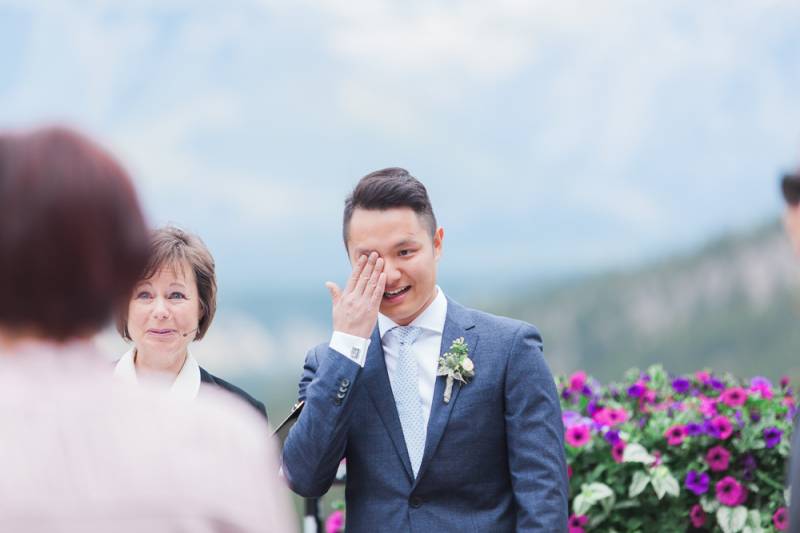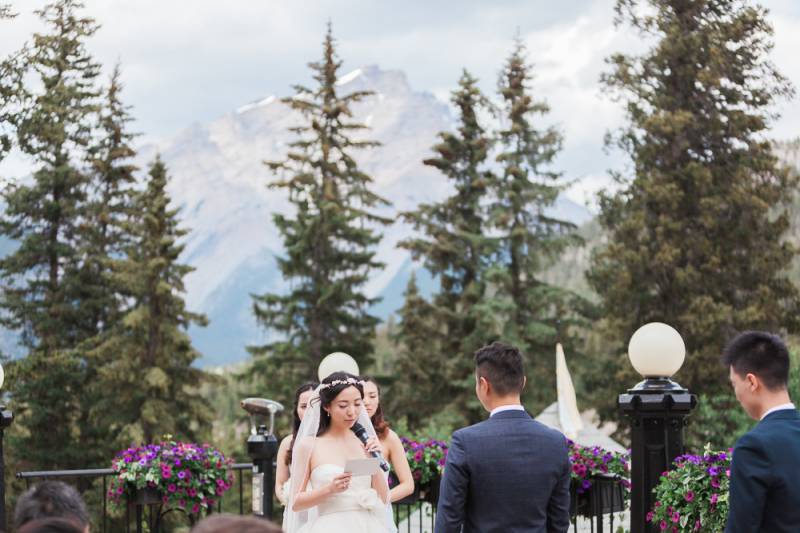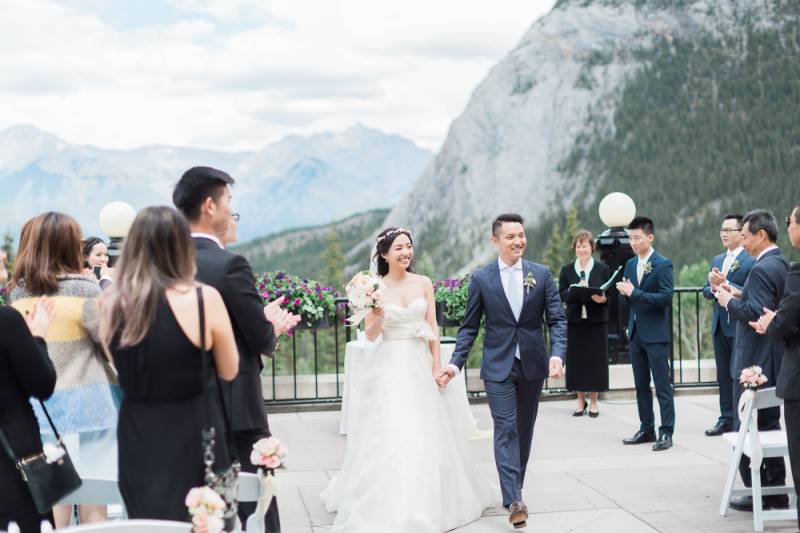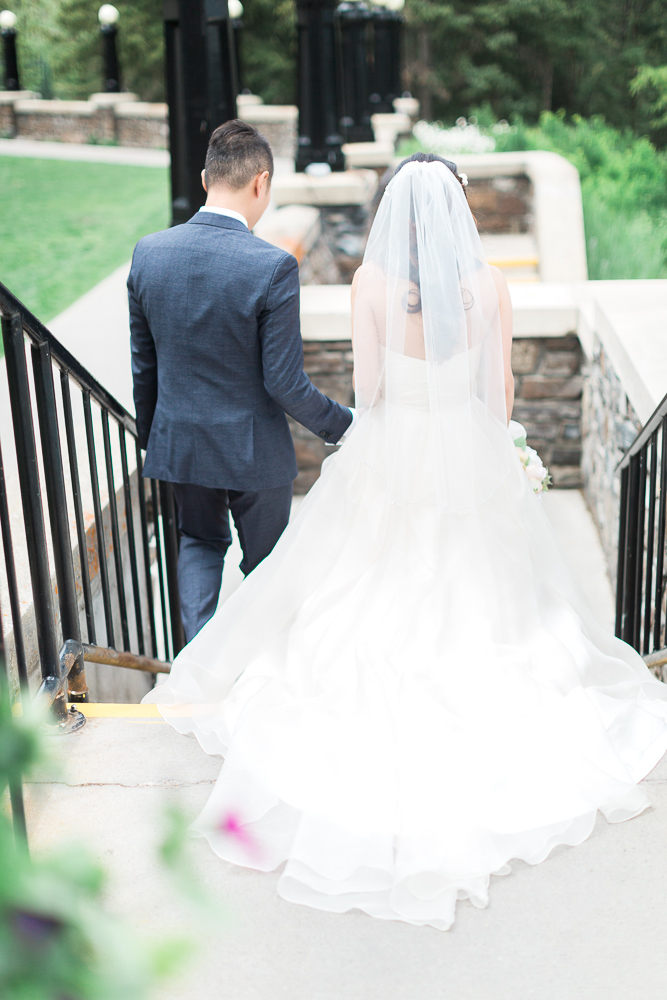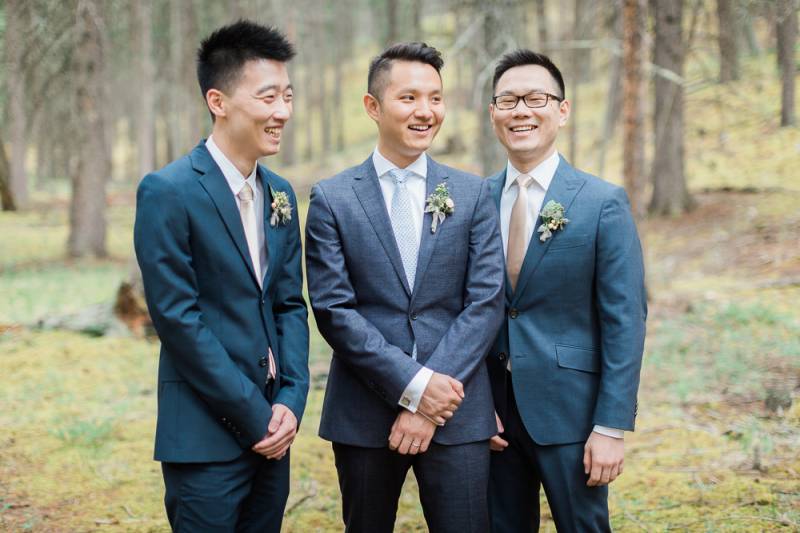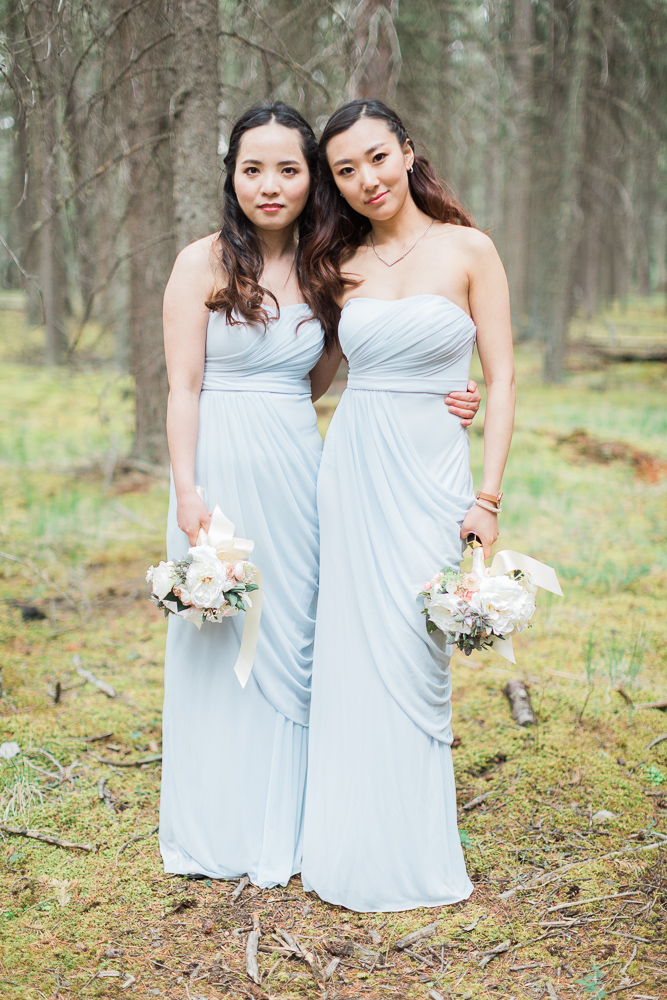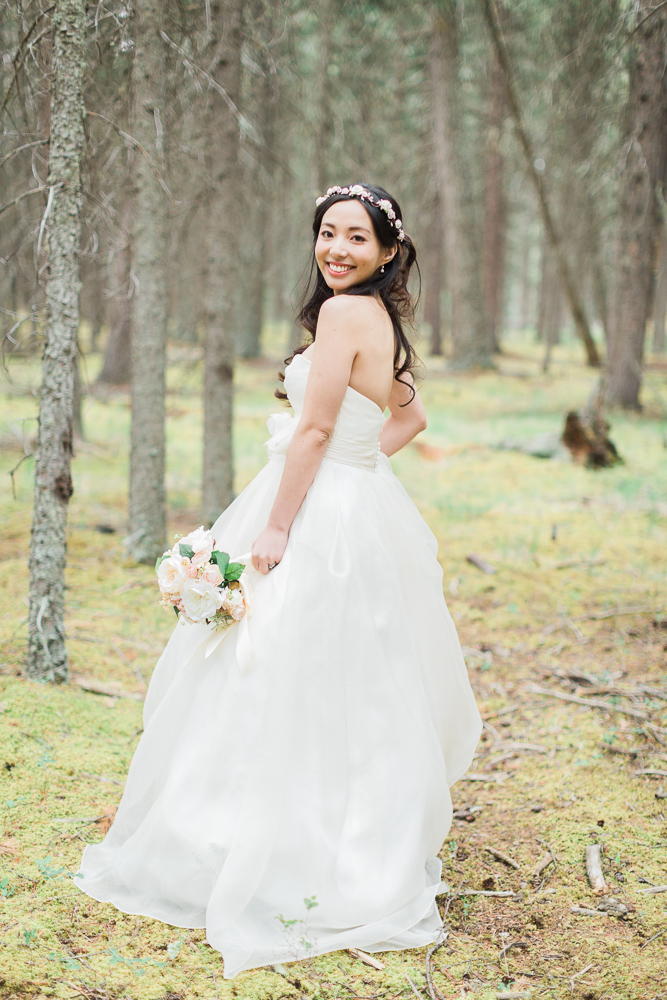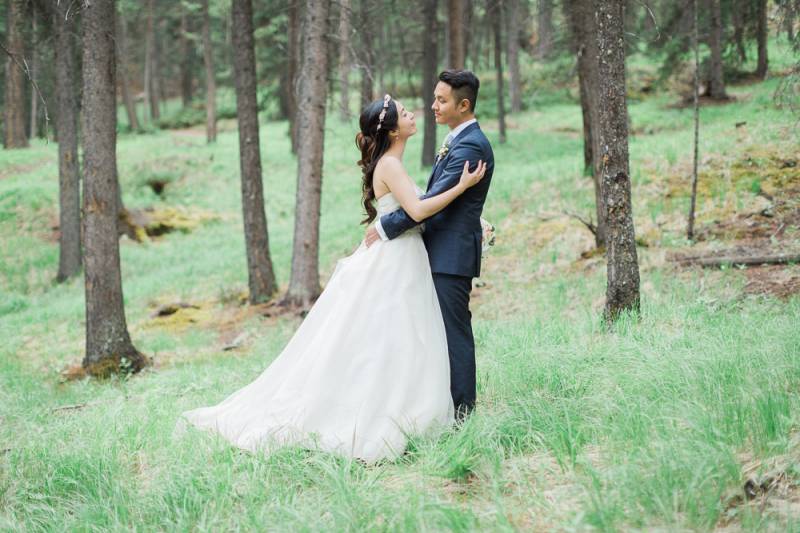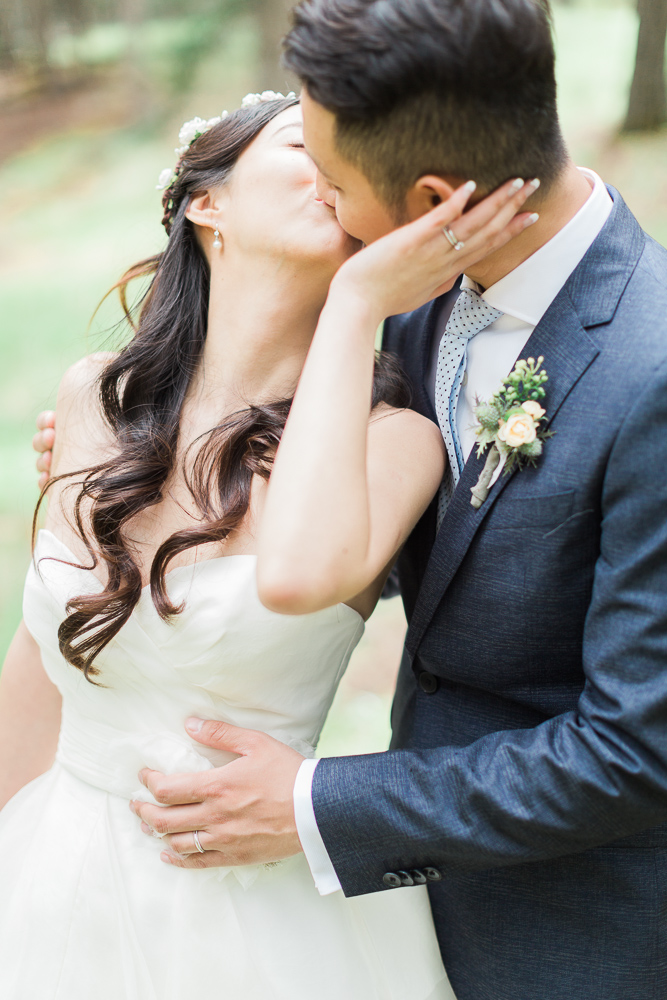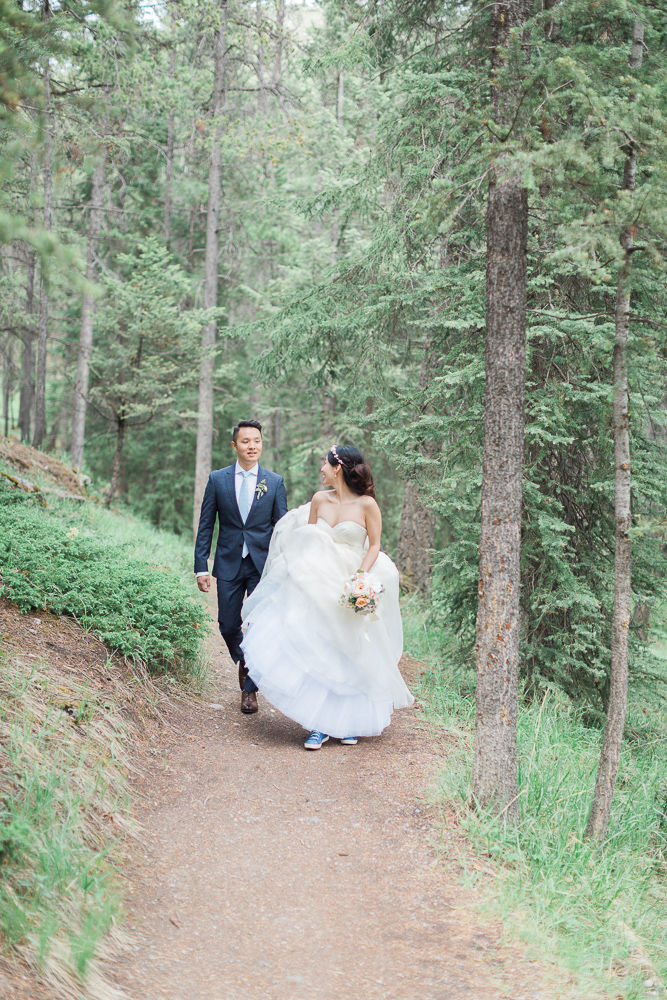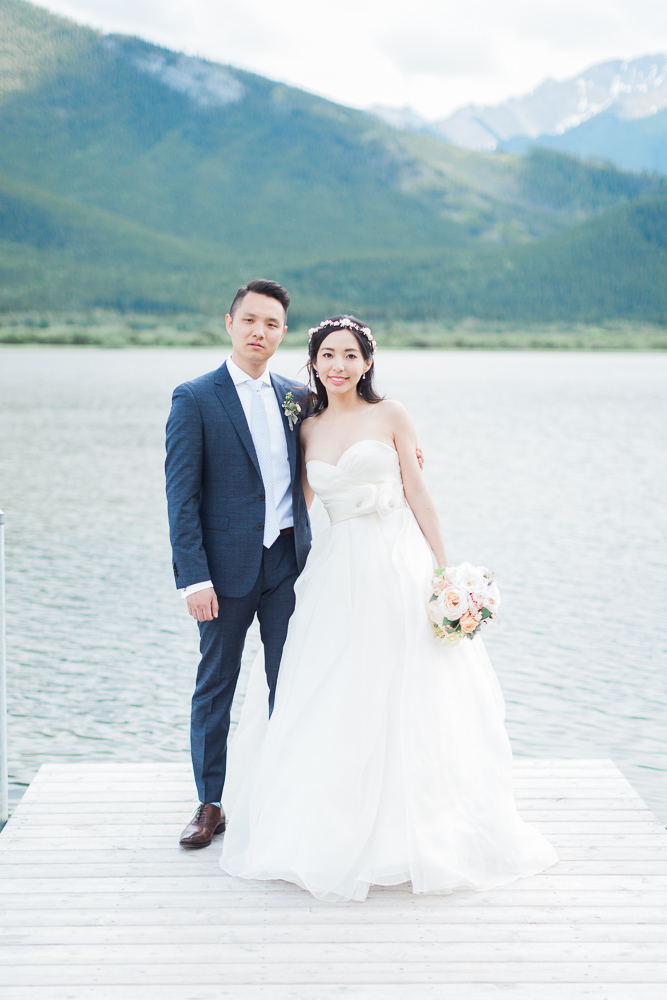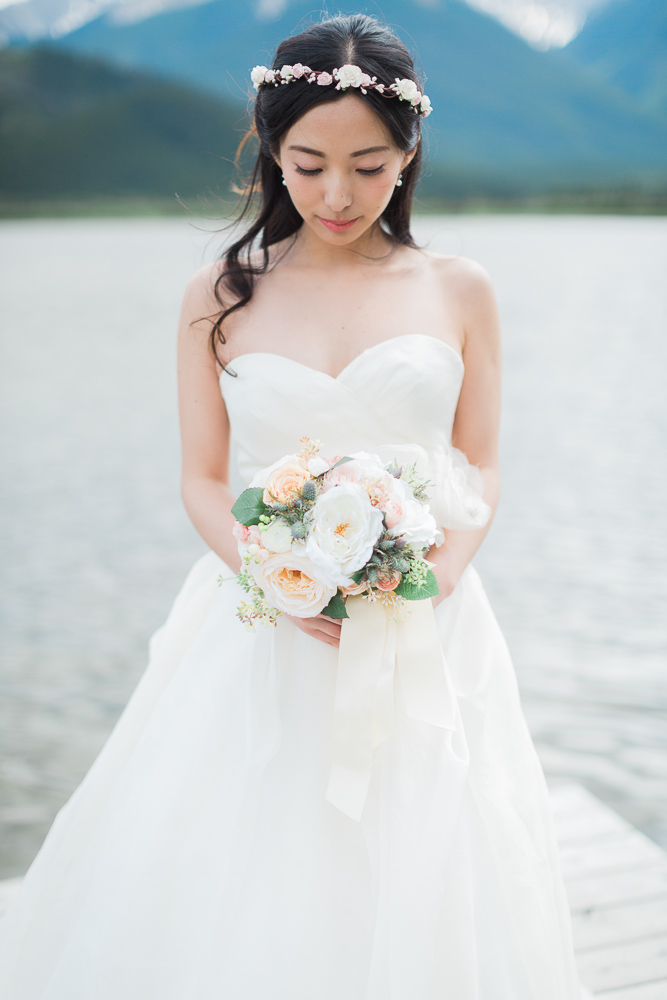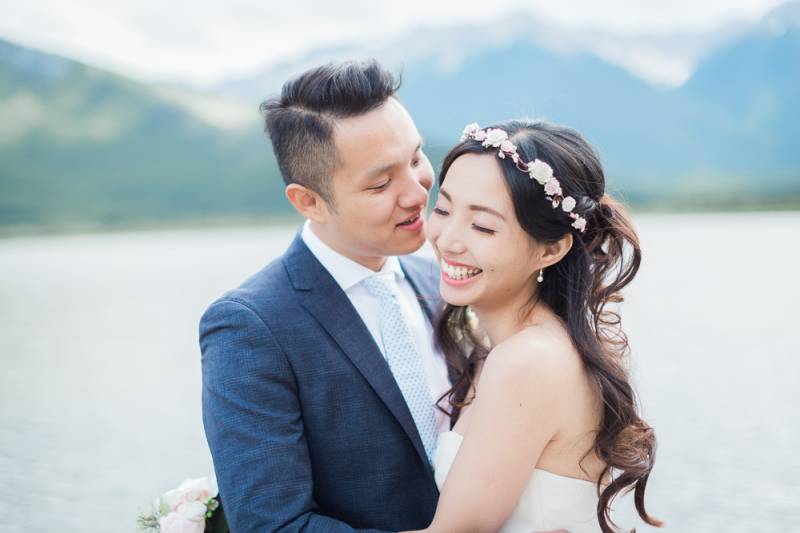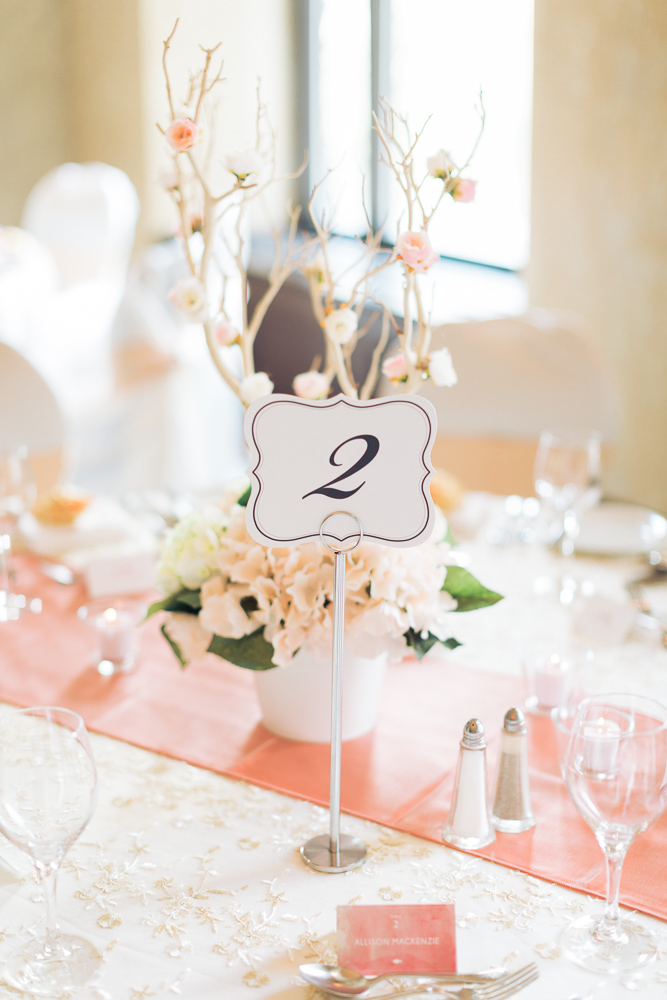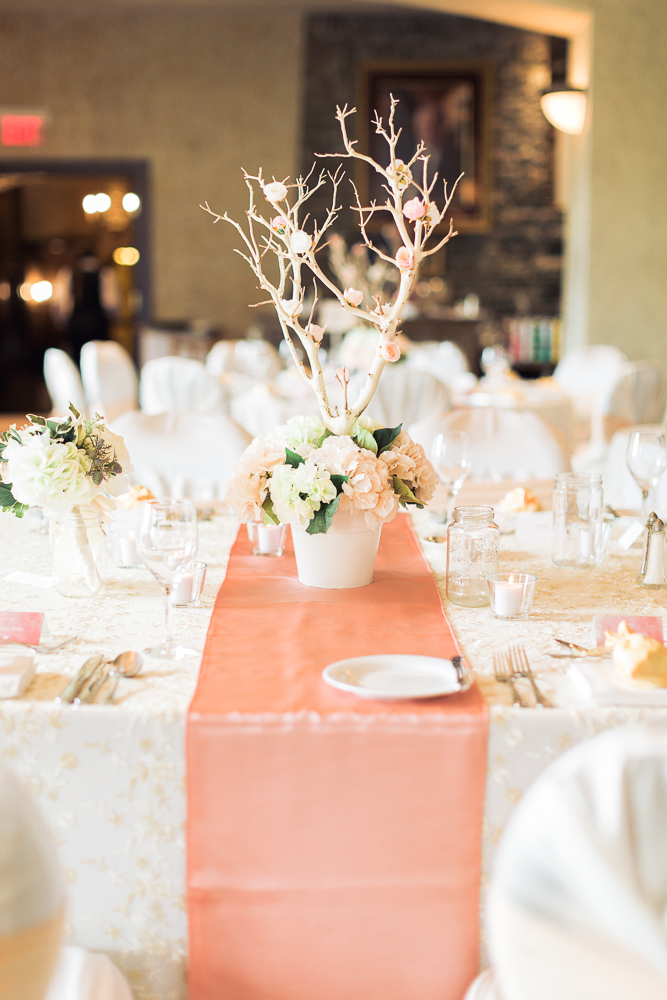 After a change into a traditional gown and a quick change of her hair, Alicia was ready for the beautiful Banff wedding reception. The reception was gorgeous, intimate and incredibly touching - it was truly a celebration of love between Alicia, Daniel and their loved ones.
The Banff wedding reception was held in the Ivor Petrak room at the Fairmont Banff Springs Hotel. Although the hotel is grand and large this room seats 60 people and feels incredibly intimate while remaining absolutely beautiful (especially with the incredible chandelier in the middle of the room). The soft colour palette of pink, coral, gold and white fit the room incredibly well.
The beautiful ombre wedding cake in shades of coral was designed and created by Cake Creations, simply one of the best places for wedding cakes in Canmore and Banff. All of the beautiful rentals were provided by Special Event Rentals in Banff.