Today we have more wedding cake inspiration for your rocky mountain wedding. This wedding cake is fabulous because it combines clean and modern styling with a touch of rustic flair. What we love the most about this cake is the amazing cut-outs that Intricate Icings Cake Design created the Mexican banners used throughout the wedding decor. Oh and wait to you hear about the flavors used to make this wedding cake, your mouth will be watering to get a hold of some of this delicious goodness. Thank you to Autumn Twilight Photography for the beautiful photos.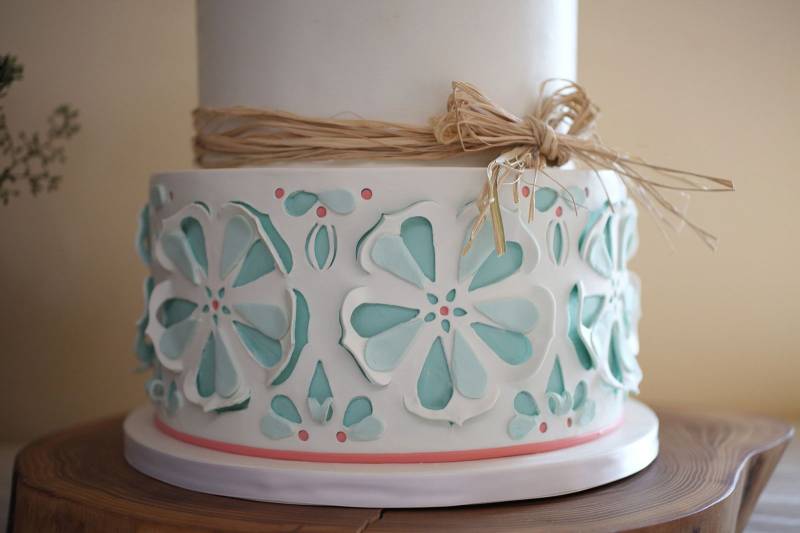 Here's the details on this wedding cake from cake designer extraordinaire, Rachael Teufel of Intricate Icings Cake Design in Denver, Colorado:
"This cake is unique and different, yet clean with a hint of rustic. The design was inspired by vintage Mexican banners that were used as decor at the venue. Banners have lots of movement and blow in the wind. I wanted to bring the feel of movement to the cake as well. I opened up panels to create that movement and reveal the layers of color below. The cake flavors included our popular zucchini lime with cream cheese as well as a chocolate cake with some cinnamon and chili powder for Mexican flair. "