It's really not hard to find a beautiful scene to use as the background for your engagement or wedding photos when you are in Banff, even the Safeway parking lot is gorgeous (and you're guaranteed to see a few tourists snapping photos their), but we know you want something truly spectacular and memorable for your Banff wedding photos. When we came across this breathtaking photo shoot from BLF Studios in Johnson's Canyon we were floored by the romance and rustic beauty of it all.

Johnson's Canyon is a famed hike, and easy to do in almost any pair of shoes but the downside is it is full of people in every season, and especially in the summer. But stepping down into the canyon they found the most incredible photo location; secluded and heart-stirring. The beauty and the scenery set the most magnificent stage for photographs but the memory of exploring the beautiful waterfalls and canyon floors will remain with them as long as the photographs.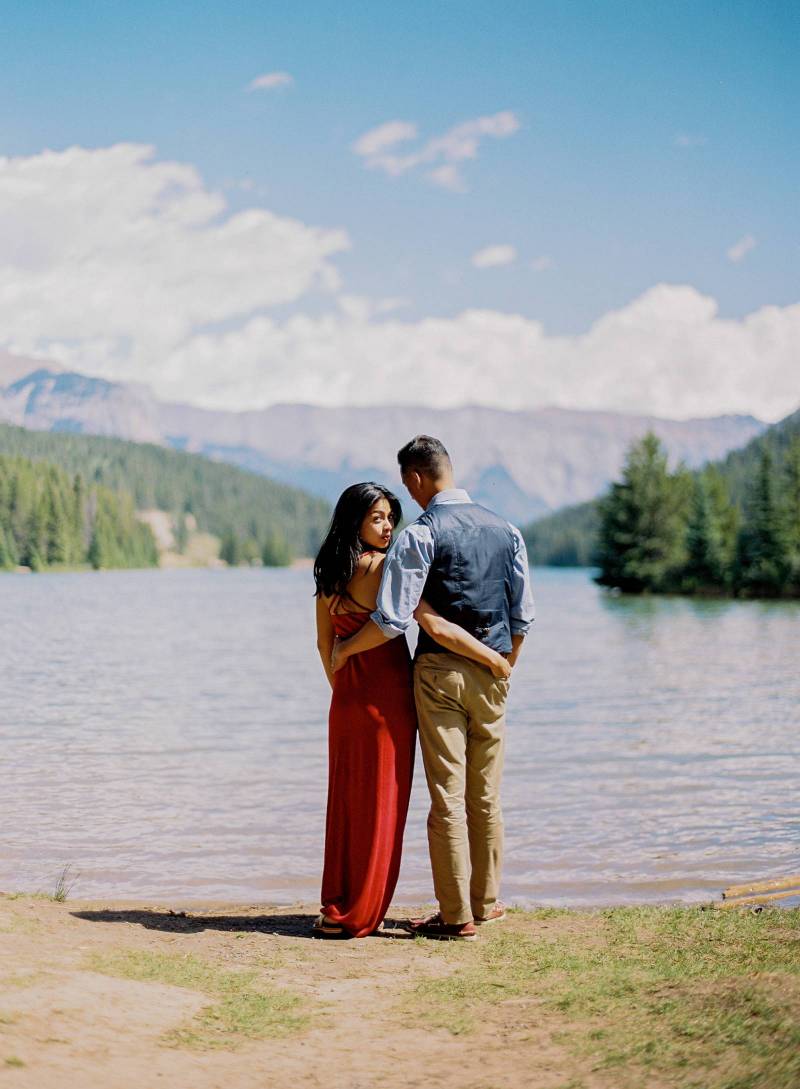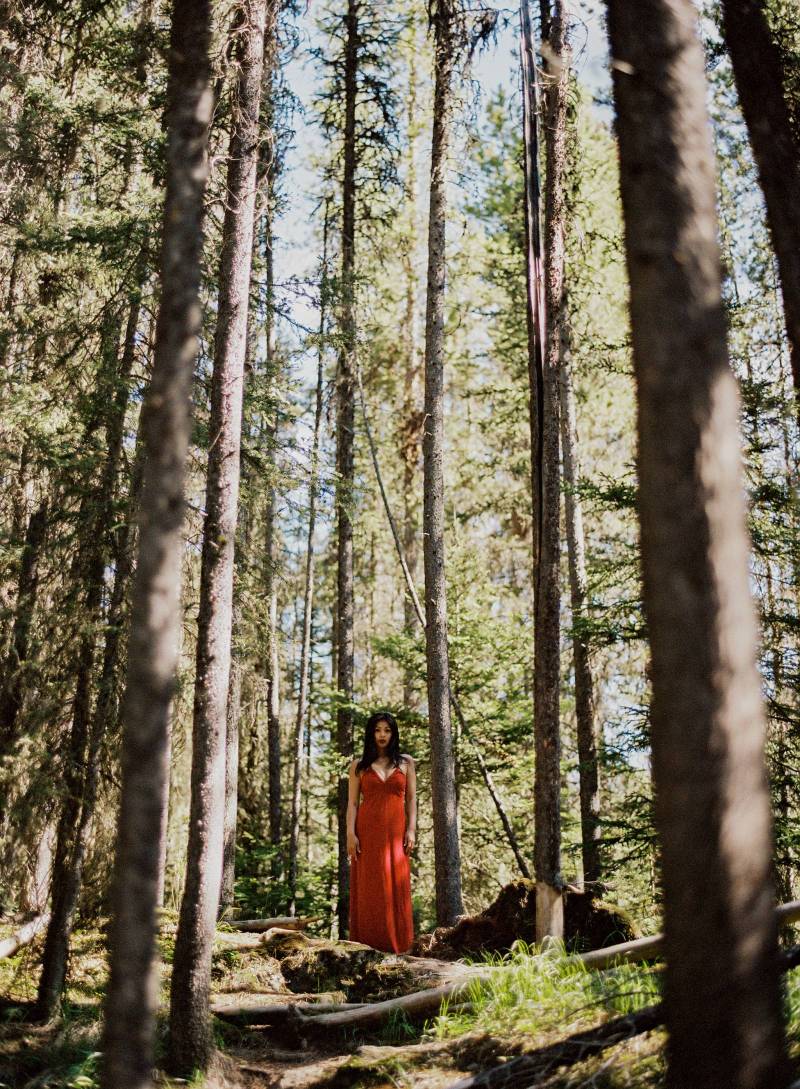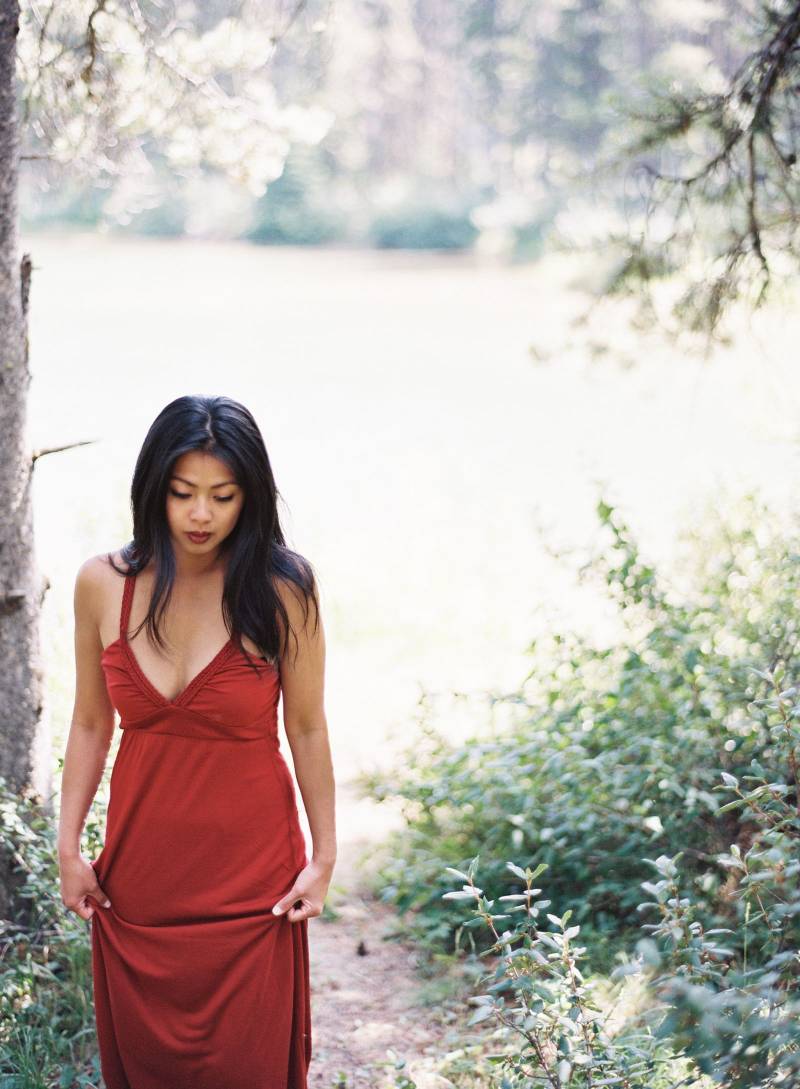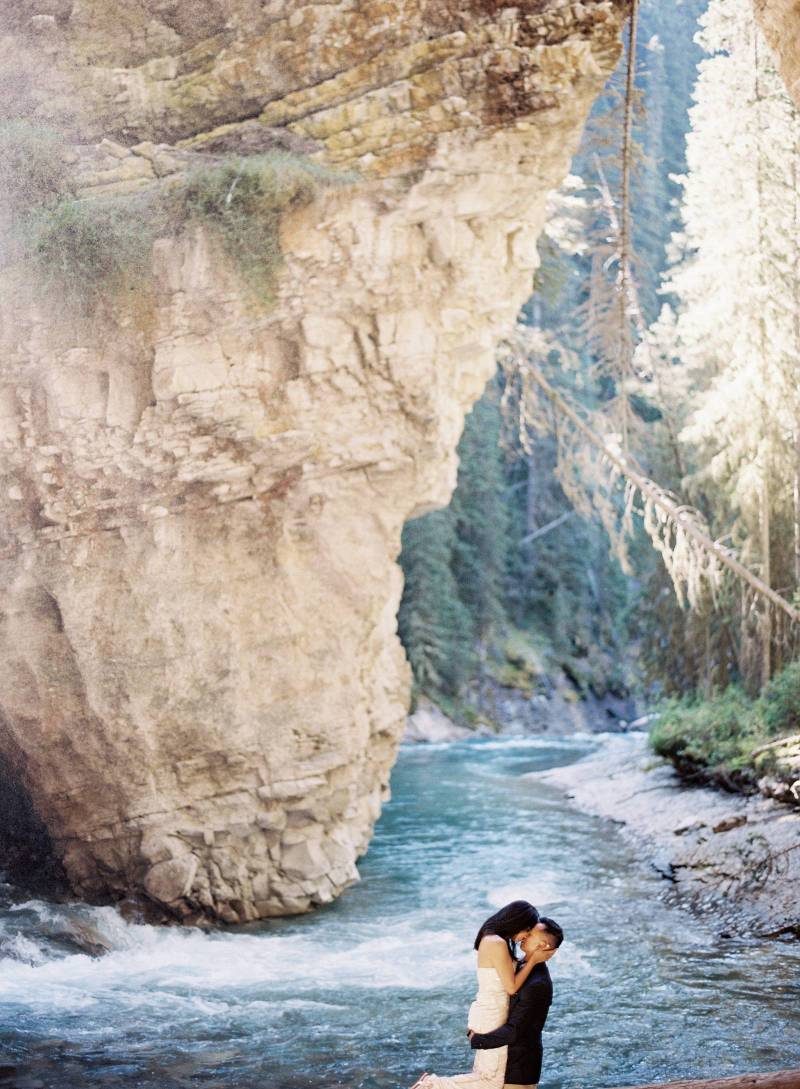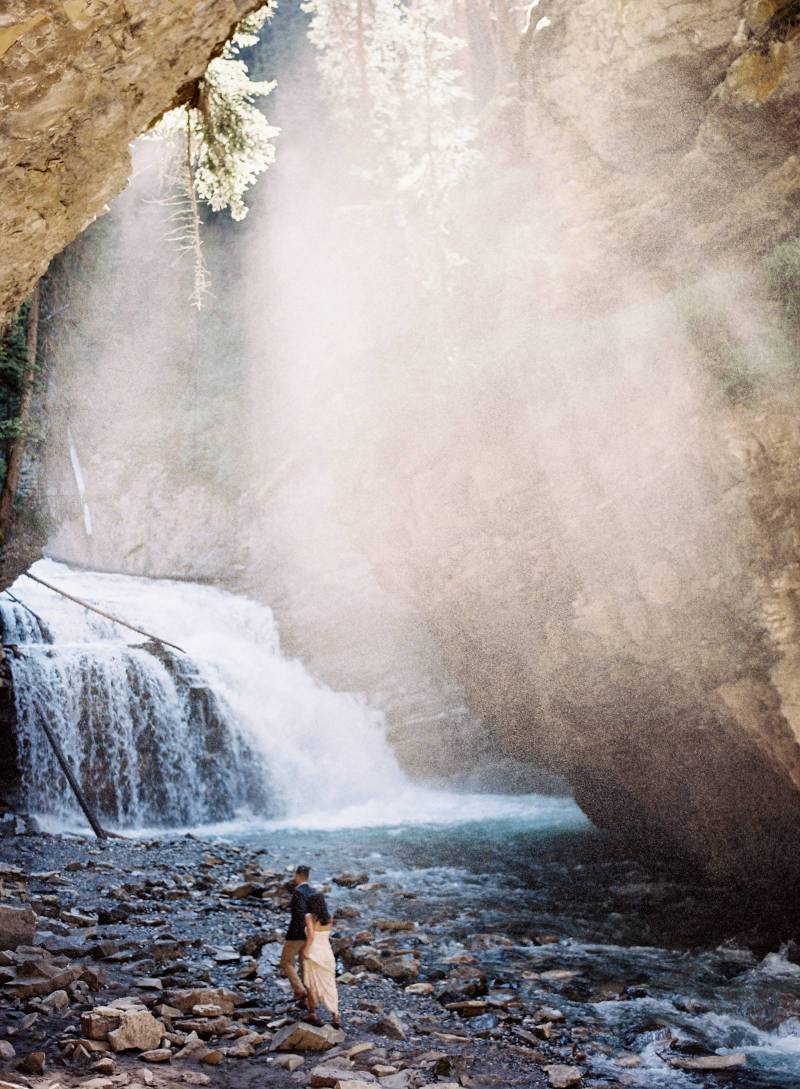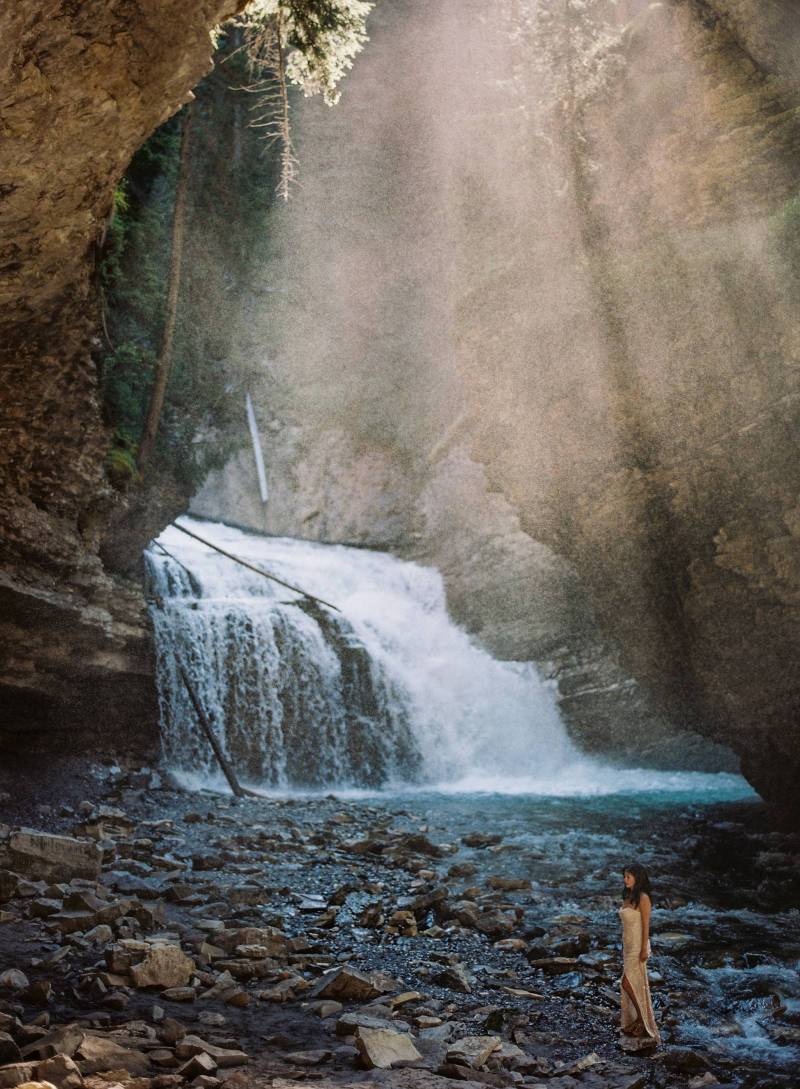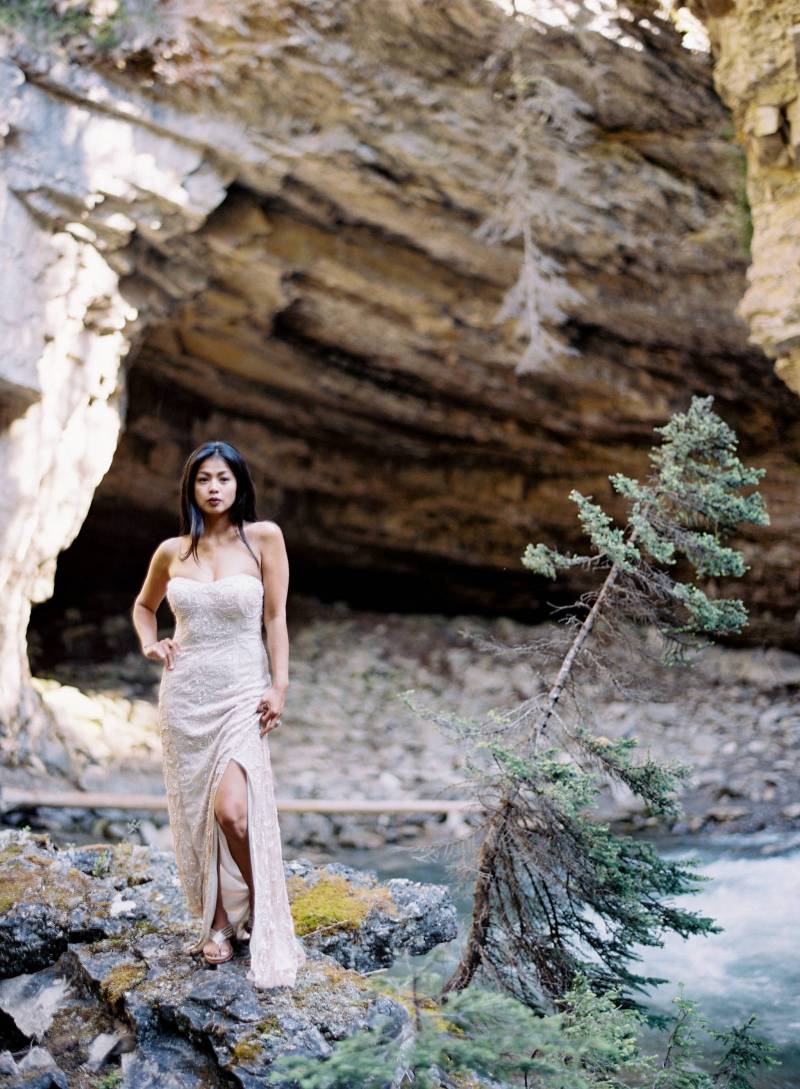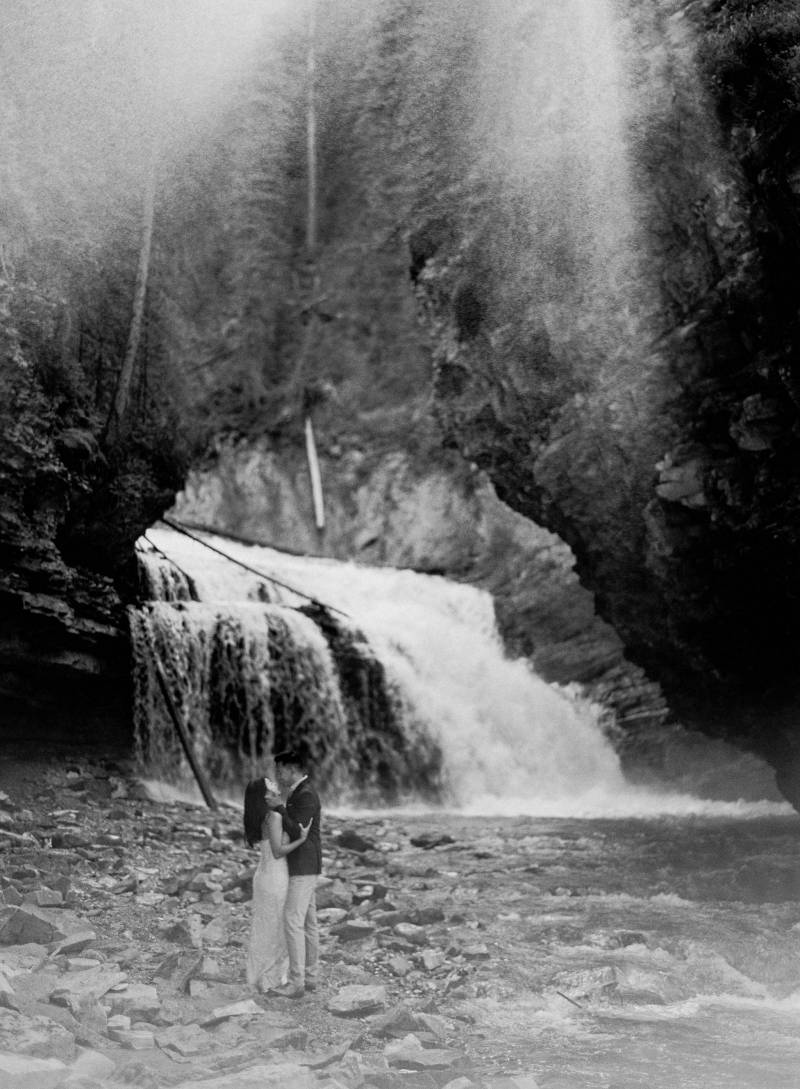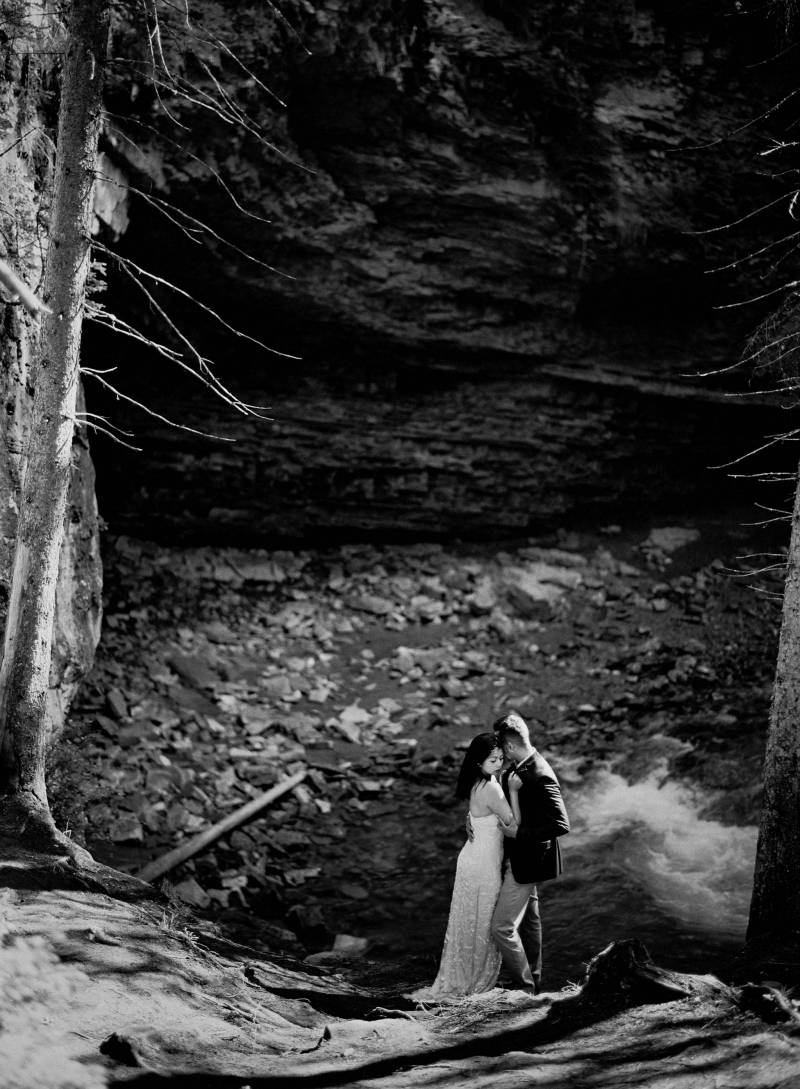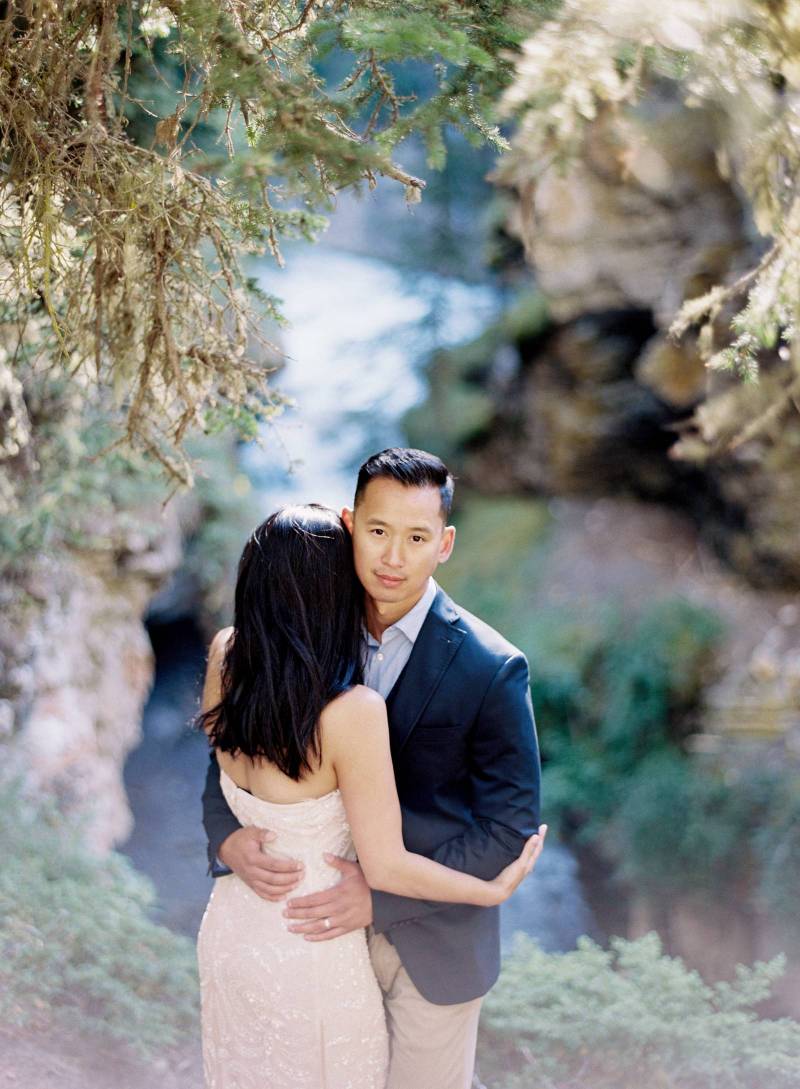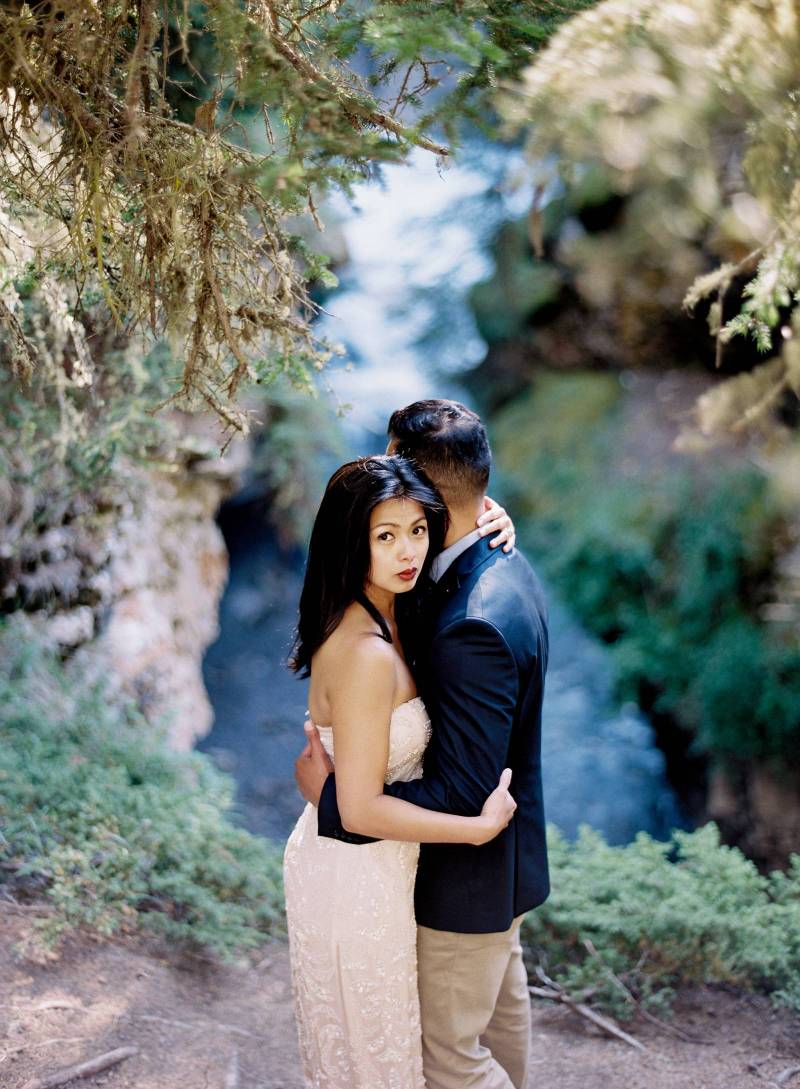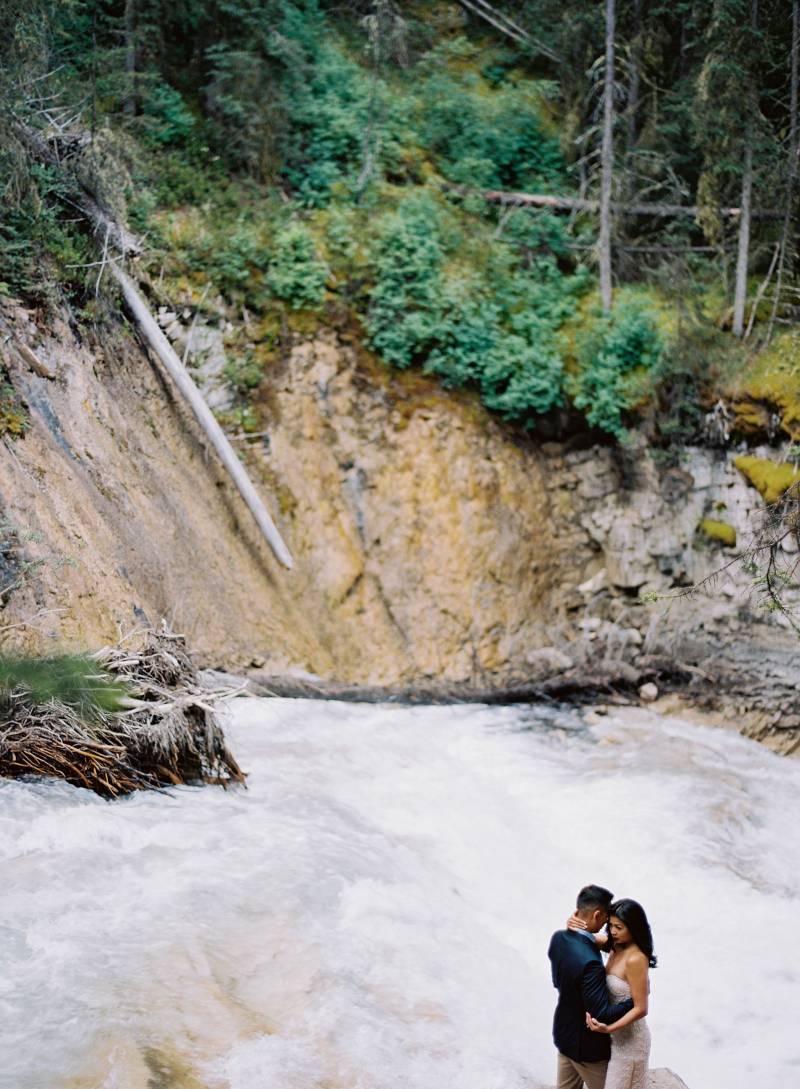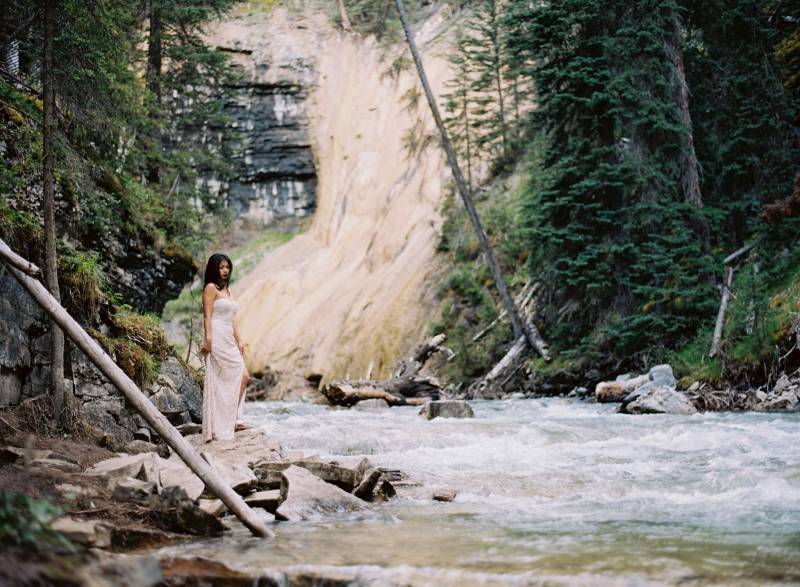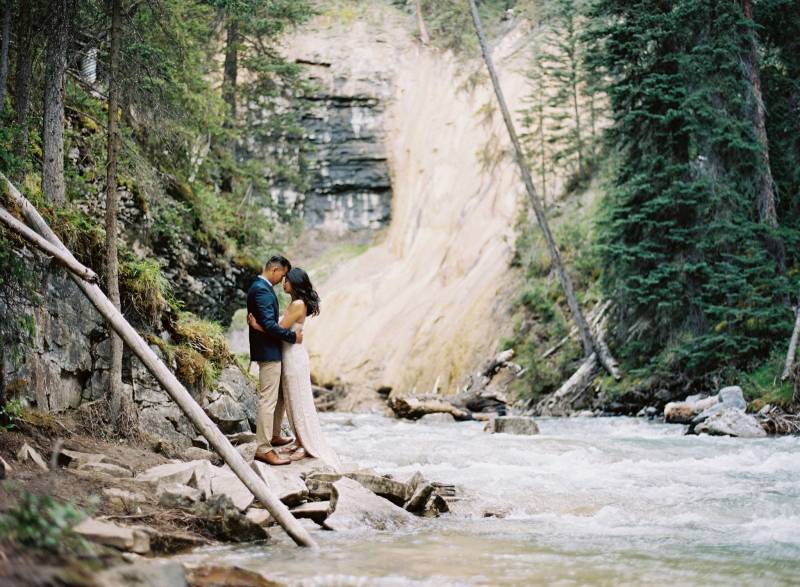 BLF Studios combines film and digital photography to create the most romantic wedding photos, you can find out more about him in our article on wedding film photographers. And you can find pages of inspiration and ideas for your own Banff wedding photos in our inspiration galleries. We love when couples are ready to get off the path and try something new with their engagement or wedding photos and we hope this provided you with a bit of inspiration today!