Who doesn't love a suprise elopement! We had to include this Banff elopement from Kim Payant Photography in our list of favourite winter weddings...it is truly romantic and absolutely spectacular.
----------------------------
Tracey and Steven knew they were soul mates and that they would marry and spend their lives growing old together and building beautiful memories. It was something they talked about together and knew deep within their hearts, the only thing missing at the time was a ring. What Tracey didn't know was Steven had already been secretly planning and organizing a beautiful Banff wedding for the two of them and a handful of their closest family. All of the details and dates had already been taken care of when Steven finally let Tracey know just a few months before the date about his planned elopement in Banff, thankfully his bride-to-be was absolutely ecstatic.
The couple finished off the Banff wedding plans and the day drew closer but Tracey still didn't have an engagement ring or formal proposal until 6 days before the wedding when Steven surprised her in New York and finally put a ring on her finger. "We always knew we were going to get married, so a whirlwind wedding was for us" exclaimed the bride Tracy.
Tracey and Steven chose to get married on the breathtaking shore of Lake Minnewanka near Banff with only 12 of their immediate family as witnesses. They brought along Banff wedding photographer Kim Payant to capture the emotional moments and beauty of the day.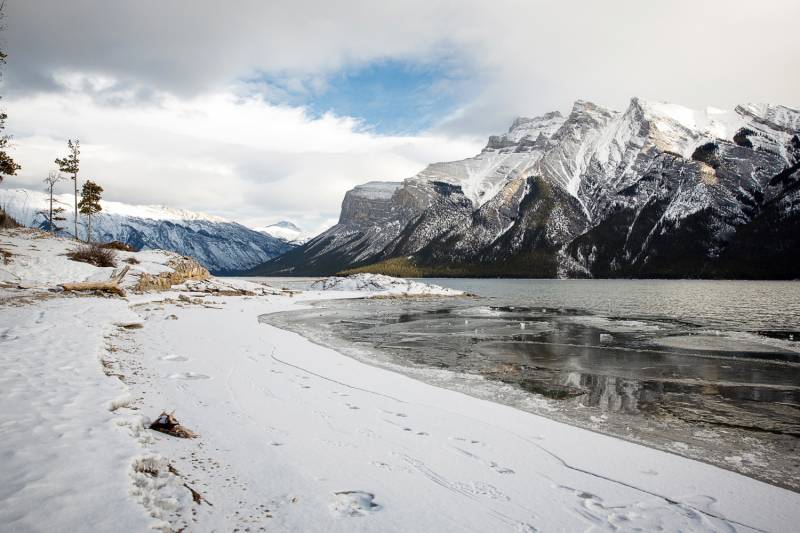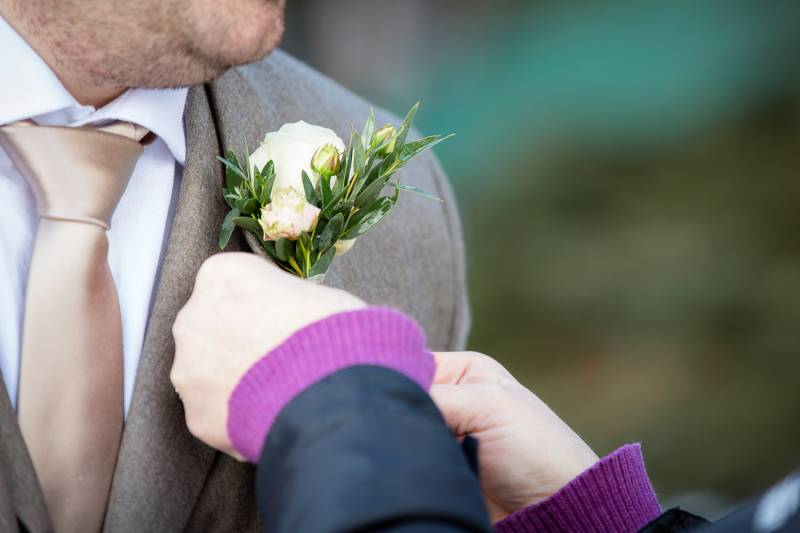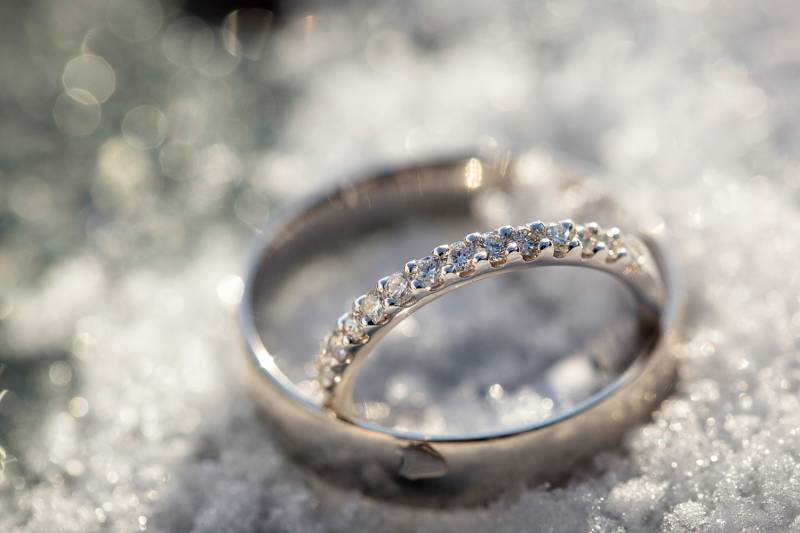 It was a chilly day in December but despite the snow and cold temperatures, Tracy and Steven looked beautiful and full of love for each other. Their favourite wedding moments were the breathtaking scenery, their first look at each other, and the heart-felt speeches. We love how their Banff wedding photographer (Kim Payant) captured their teary eyes and the look of love amidst the stunning mountains and icey lake so perfectly.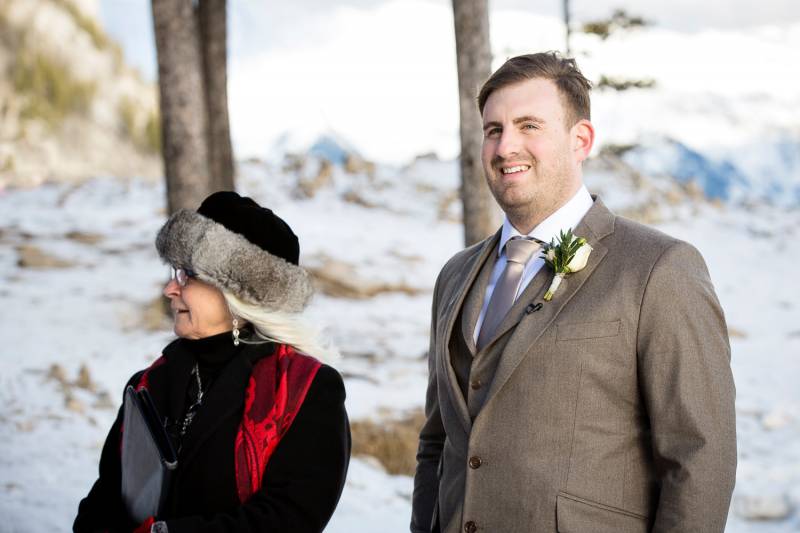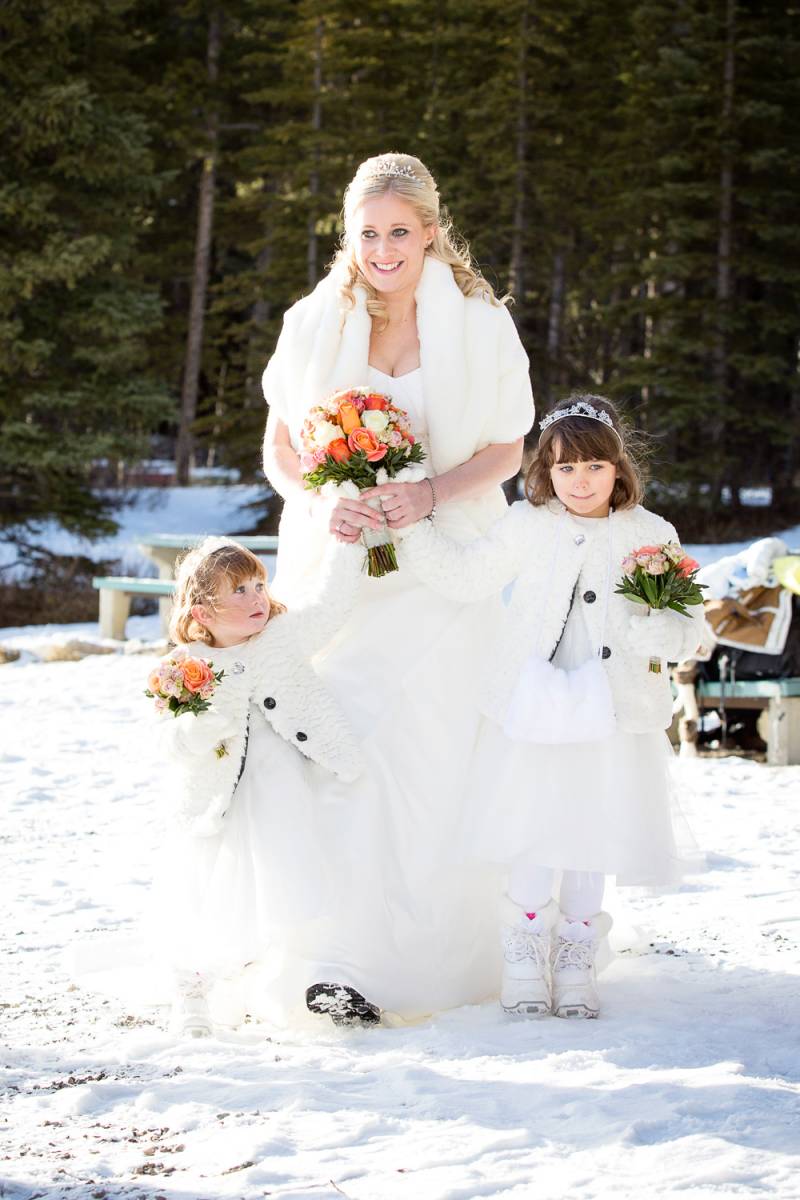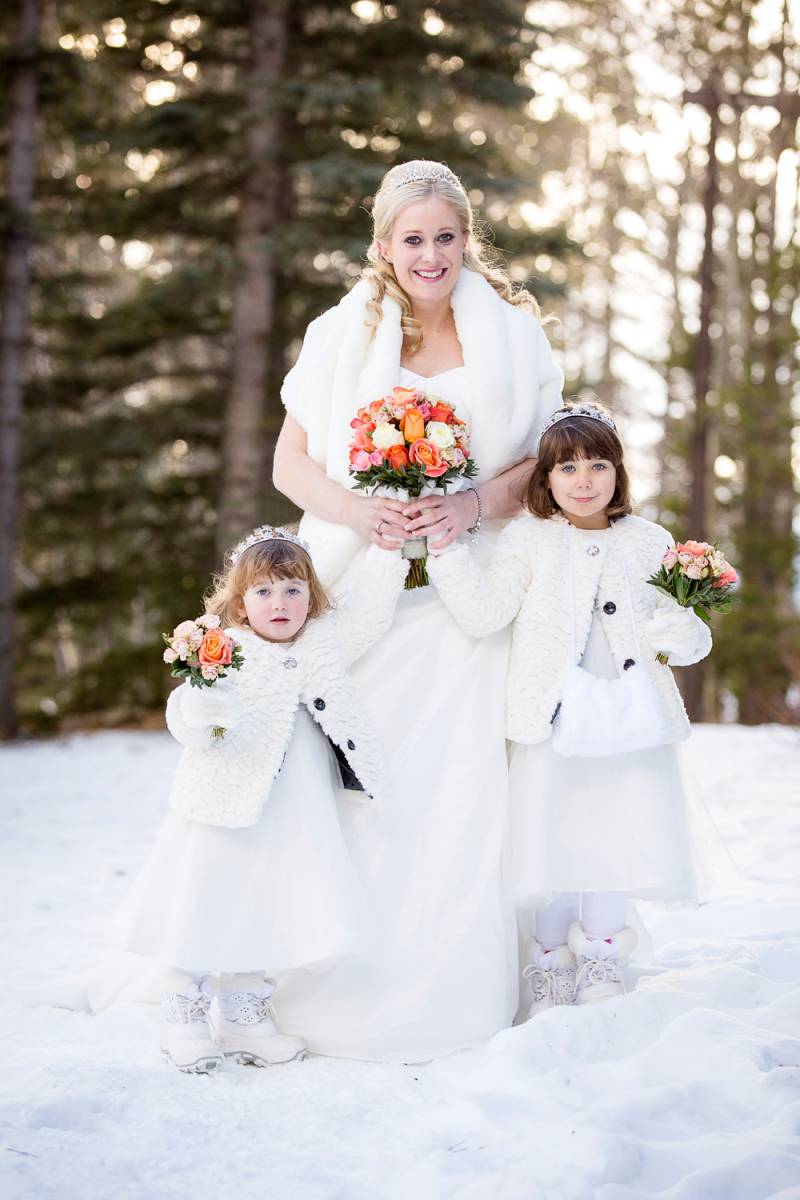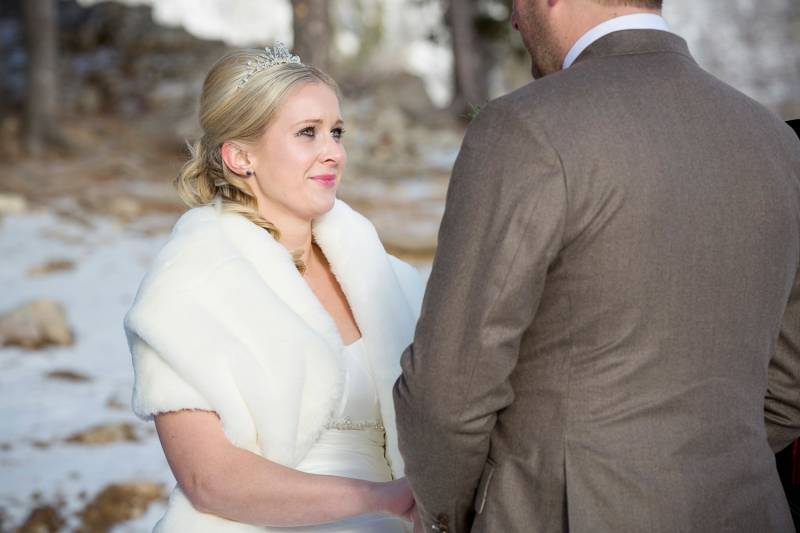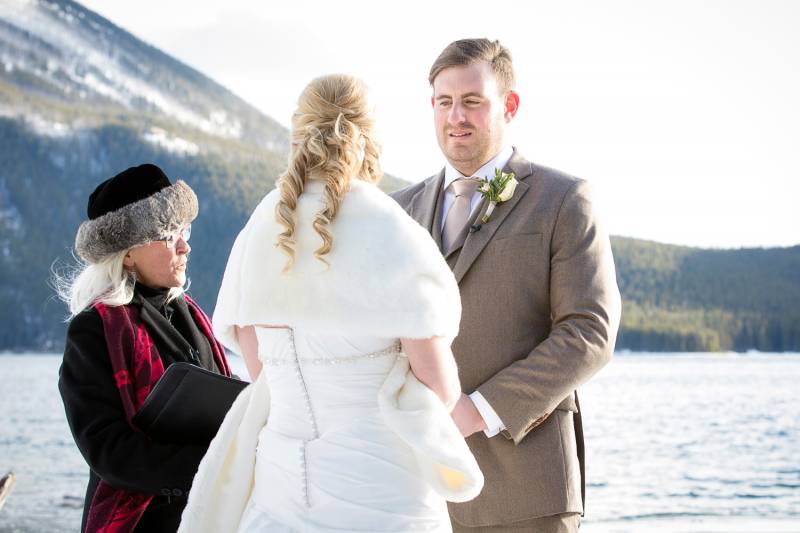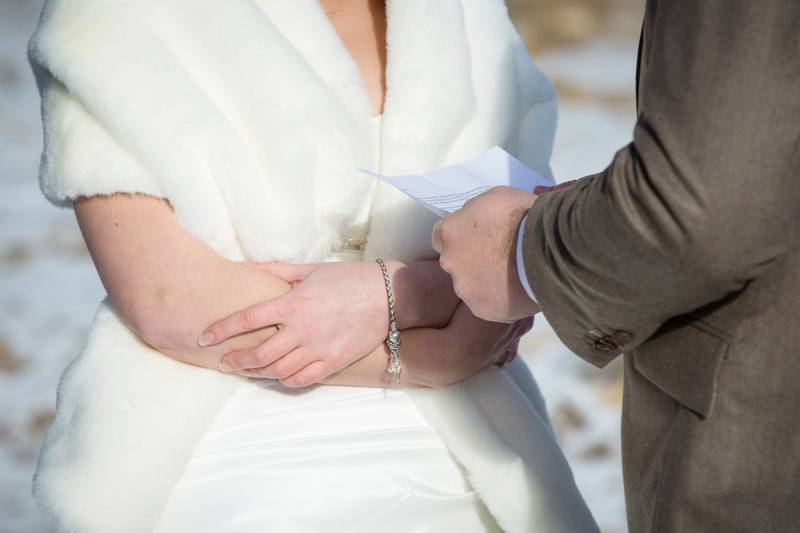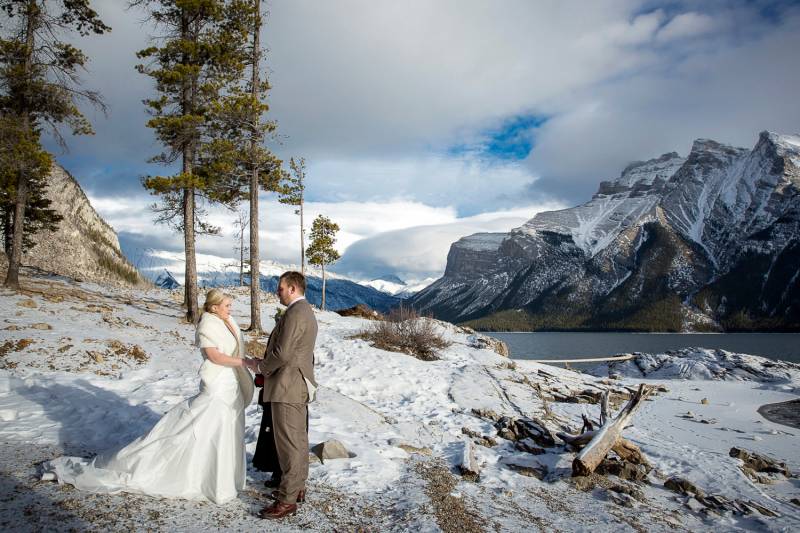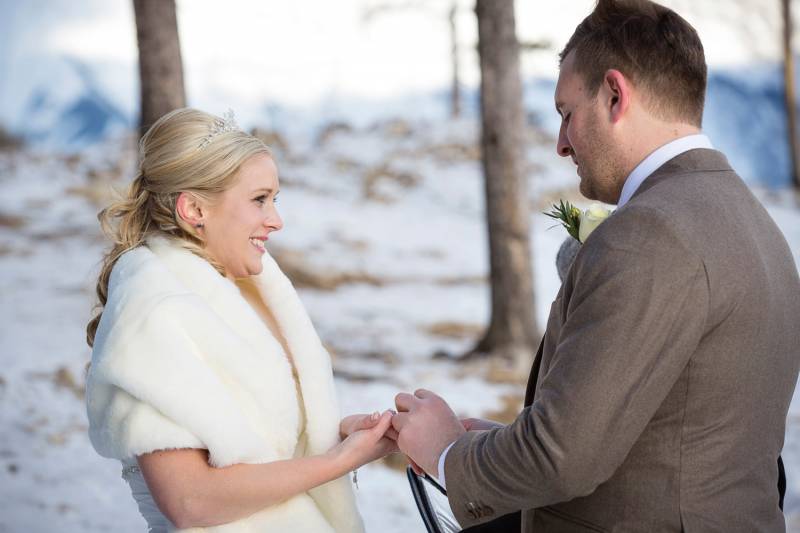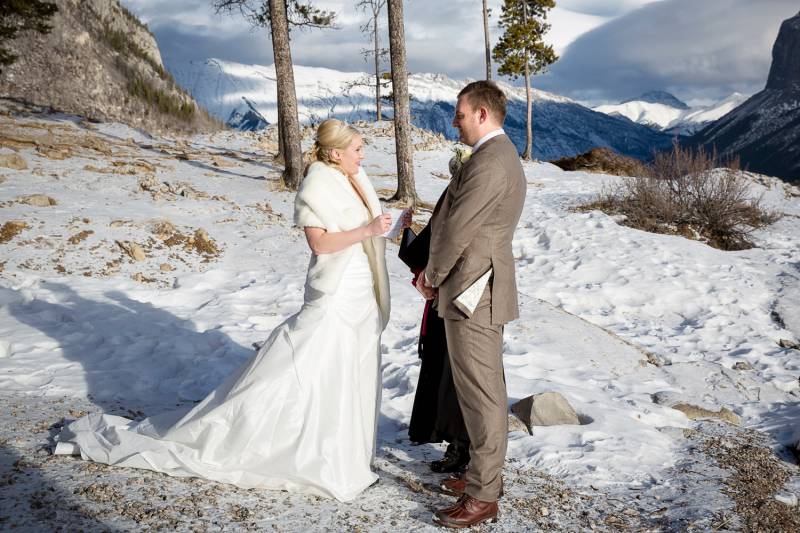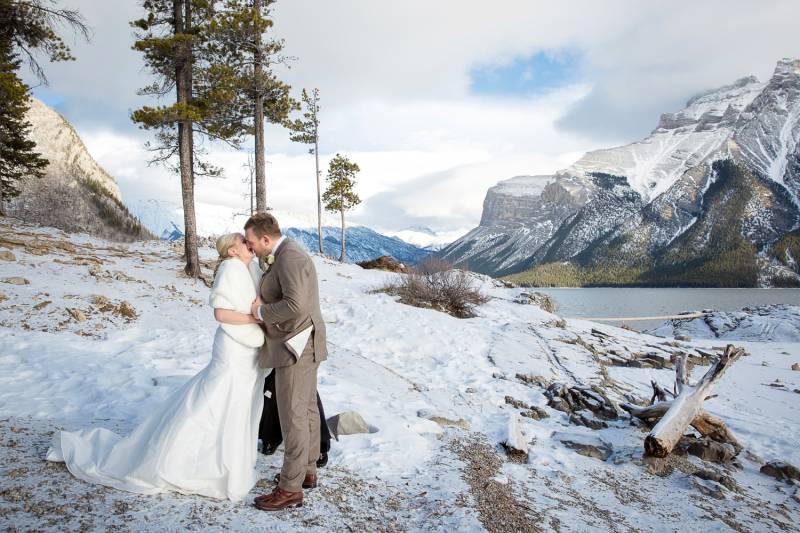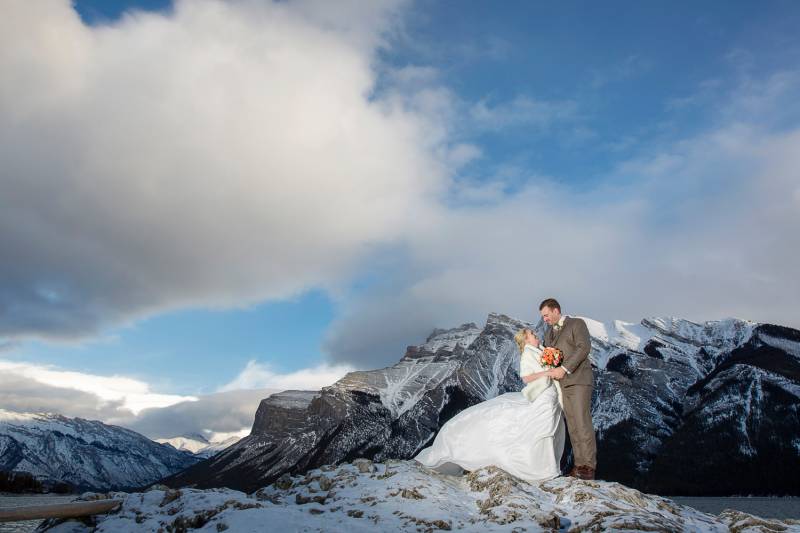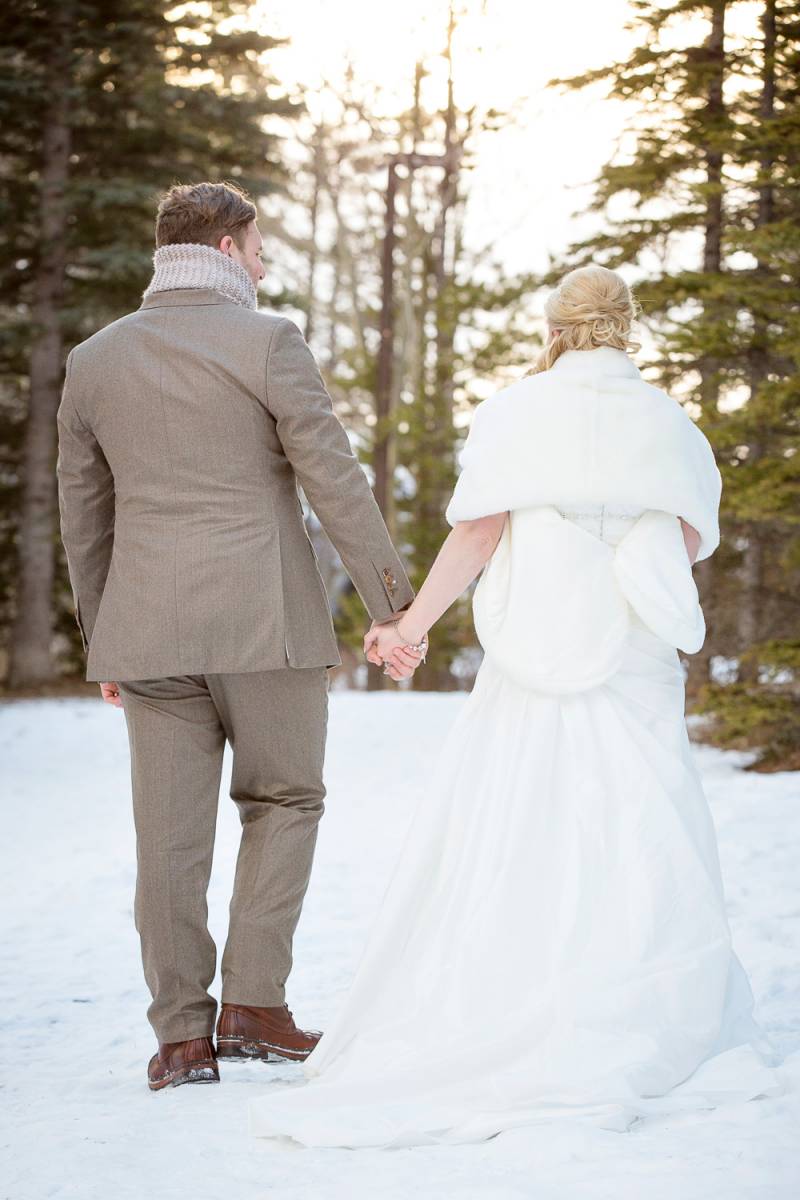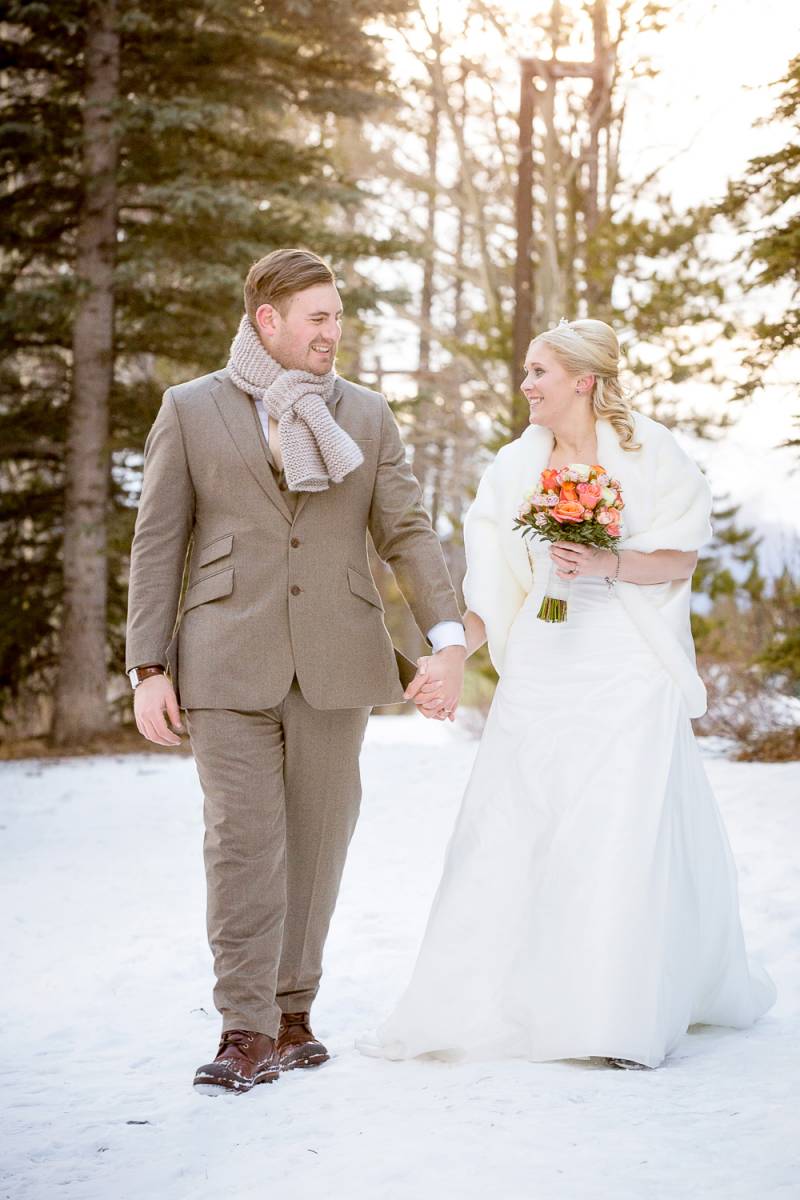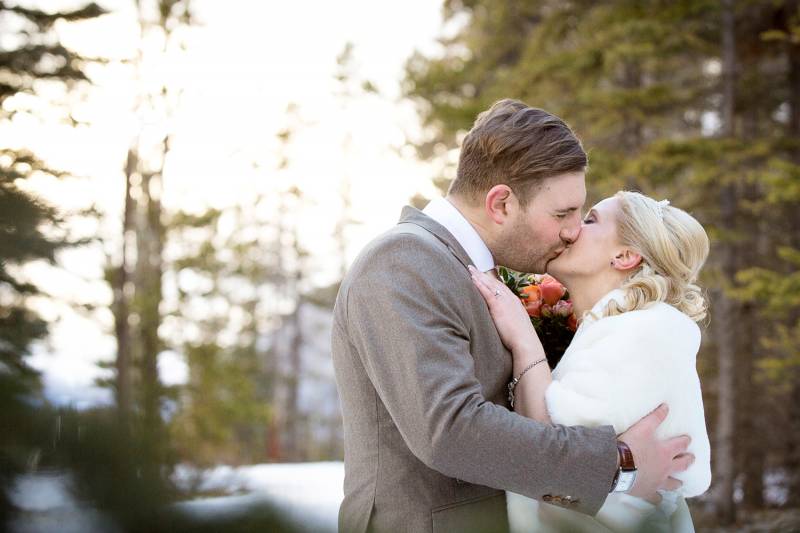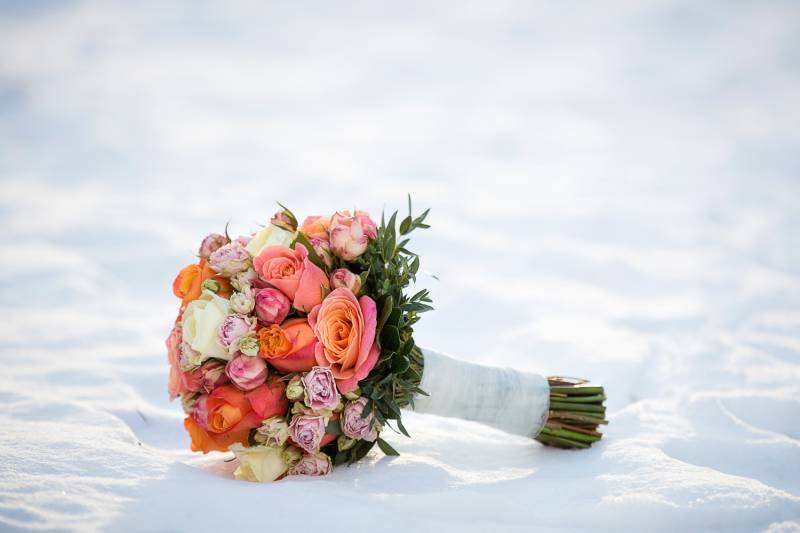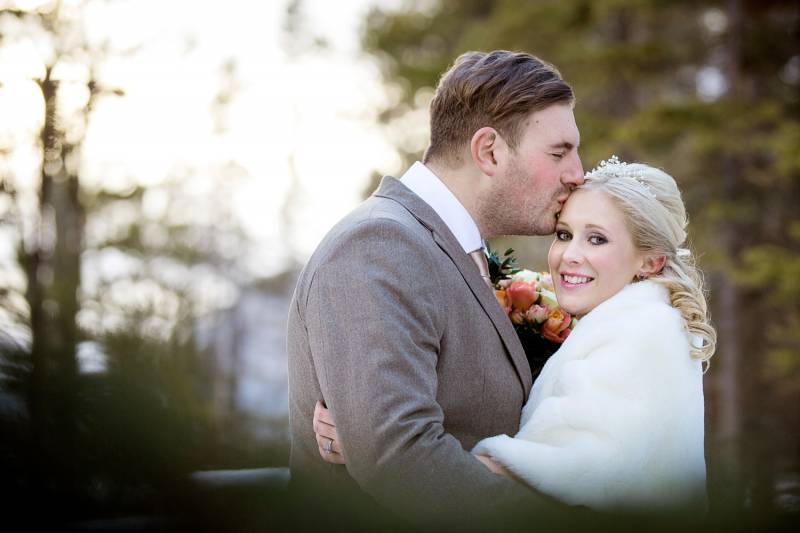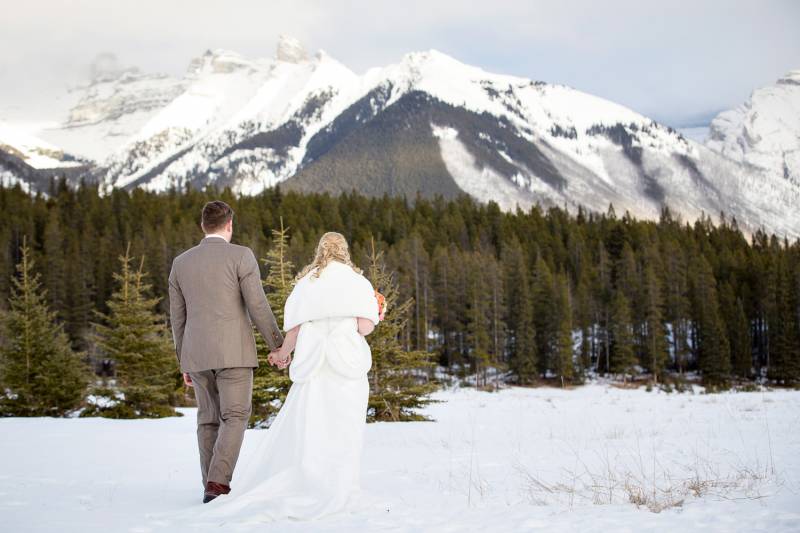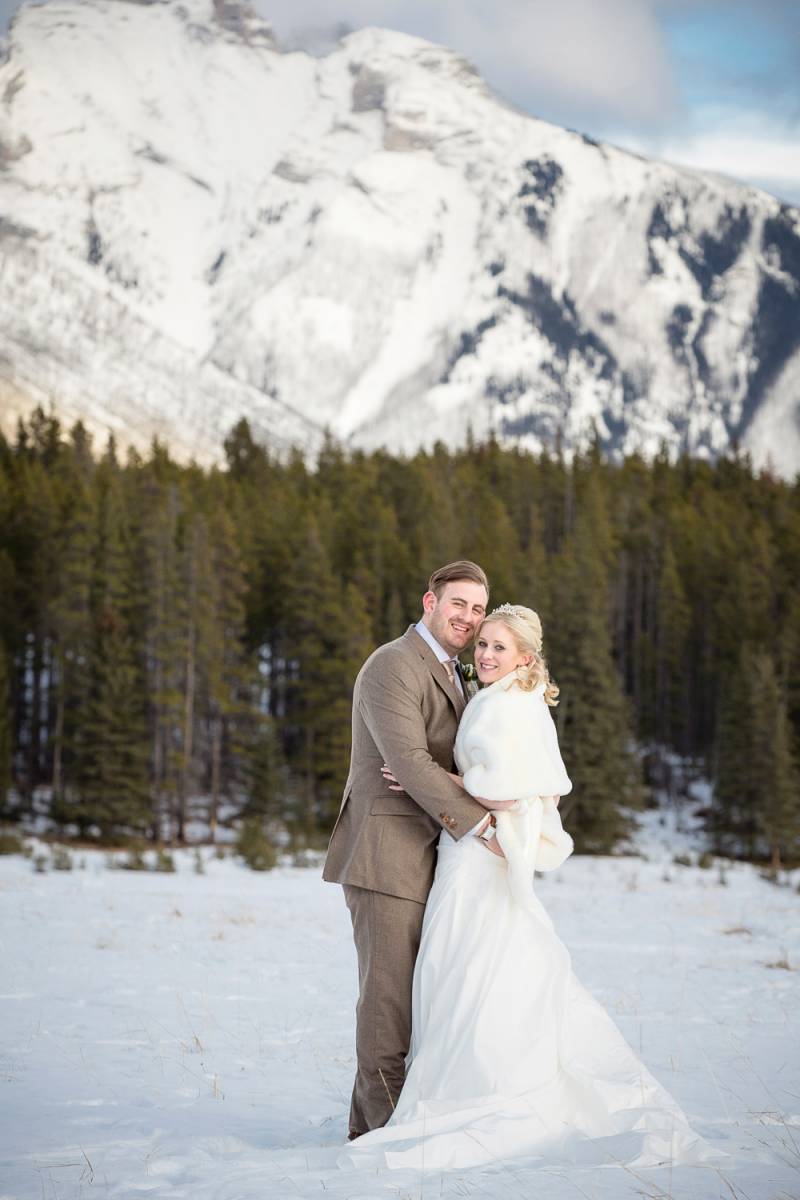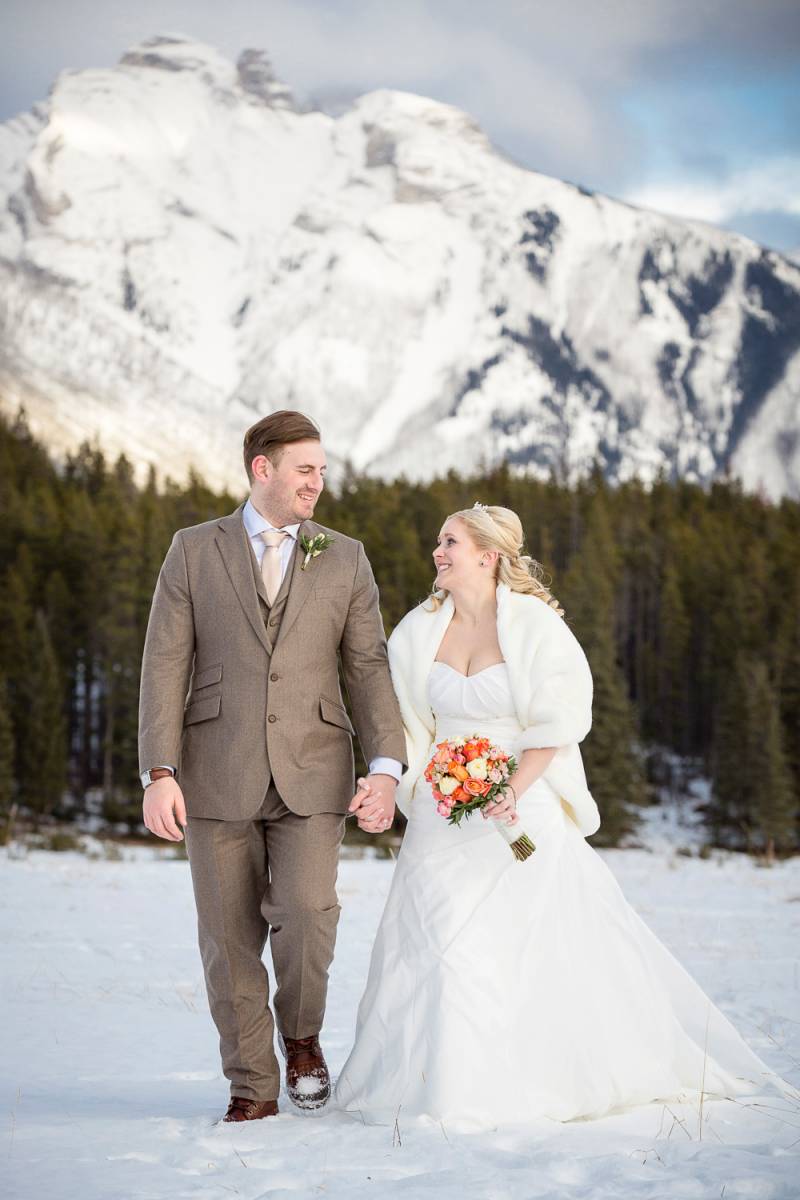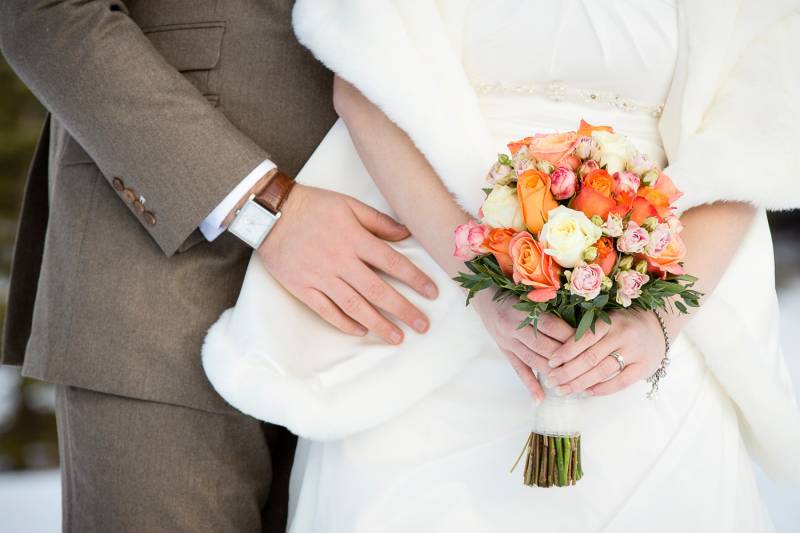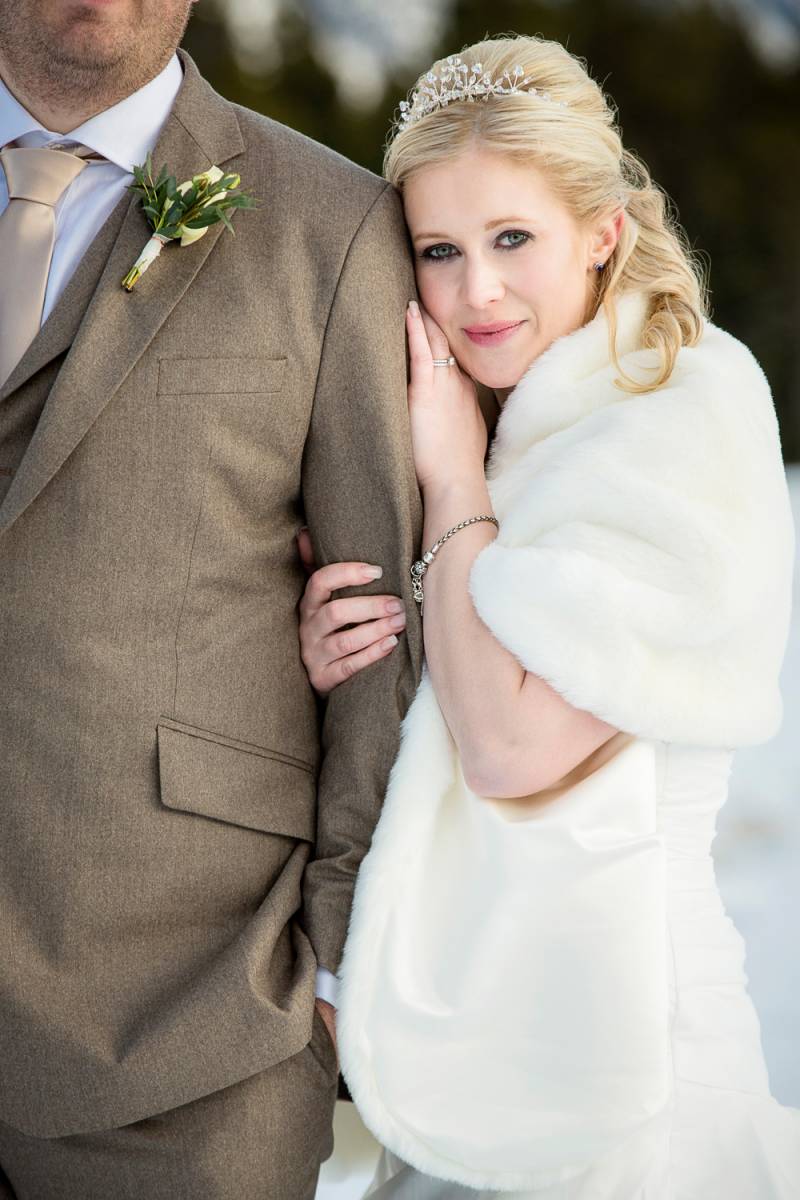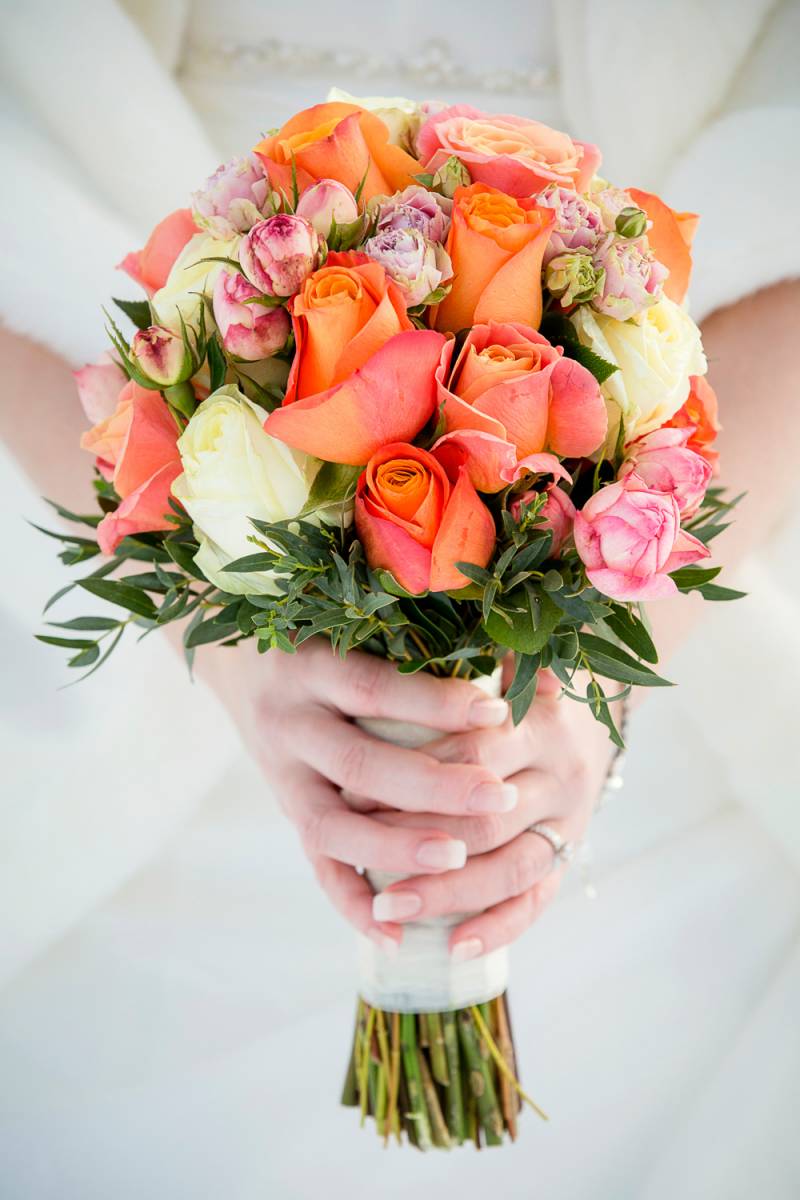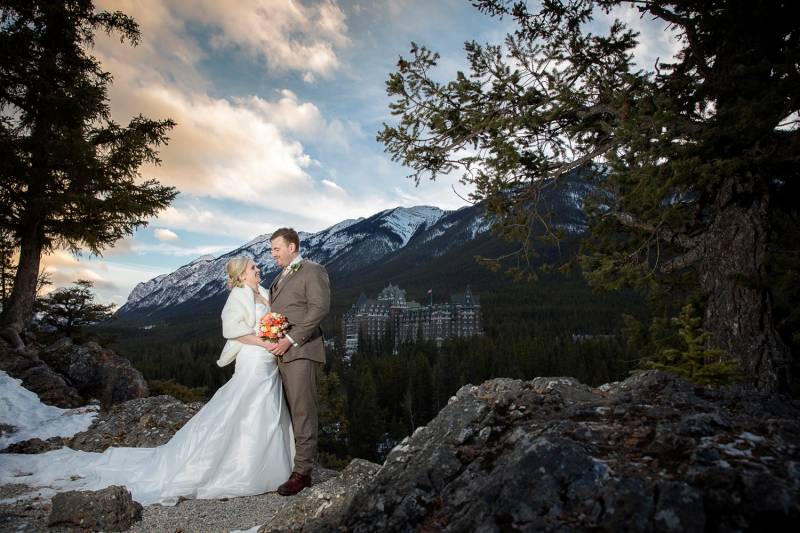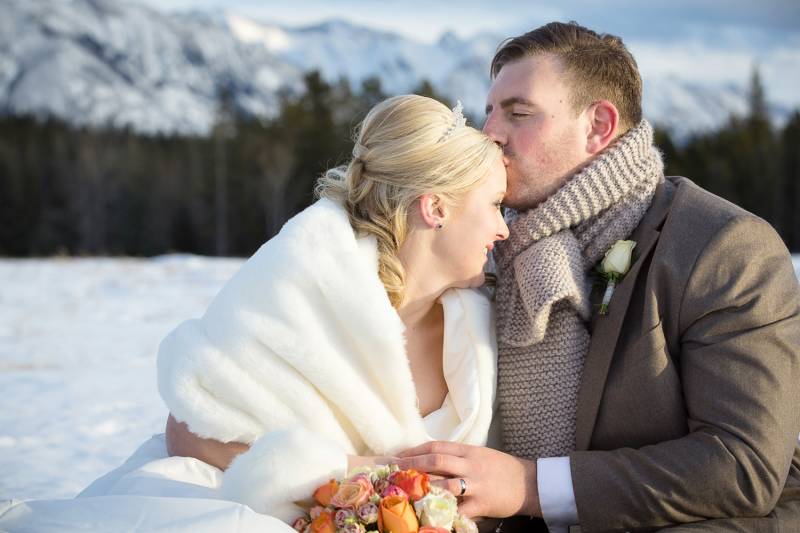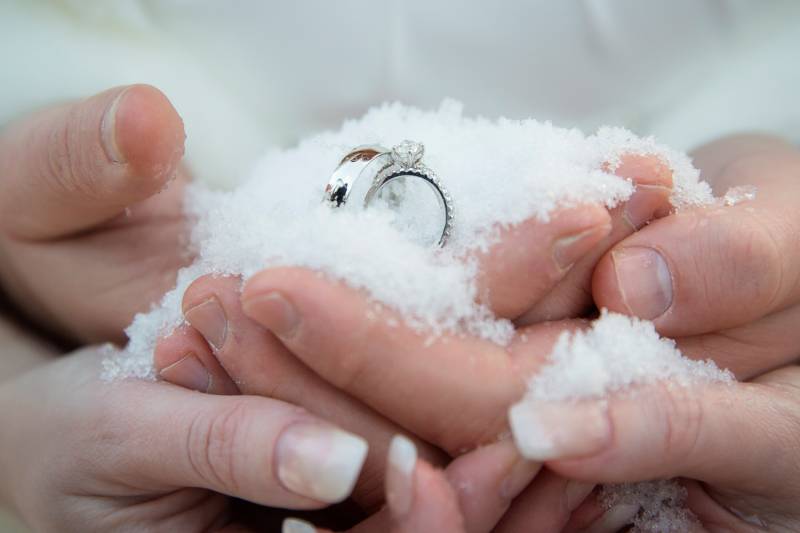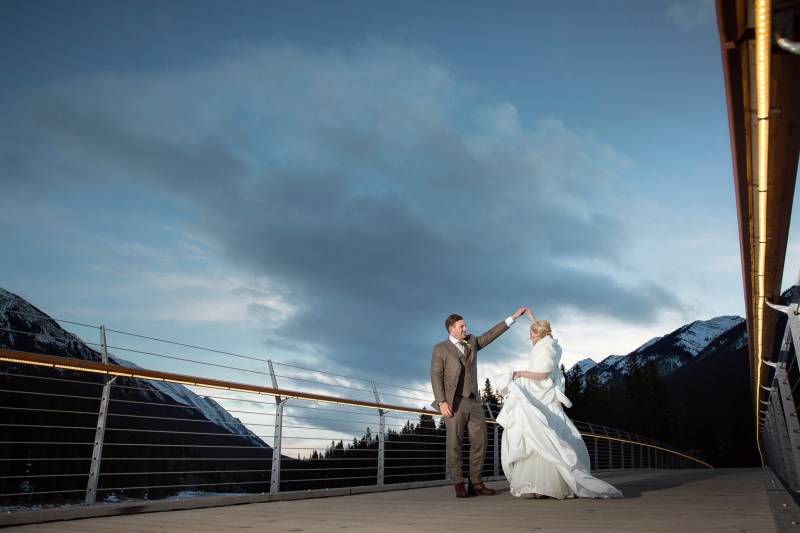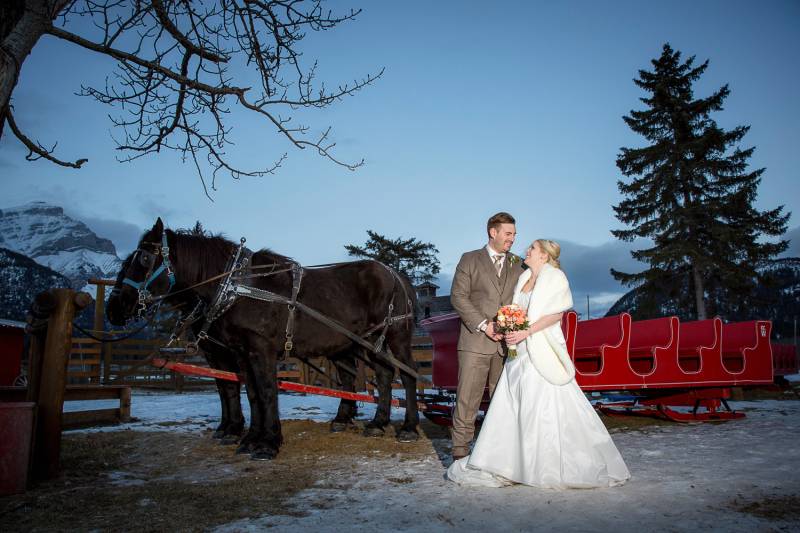 Tracey and Steven worked with an incredible team of Banff wedding vendors to help pull of their whirlwind elopement, be sure to take a look at all of these incredibly talented people.