The wilderness is raw and wild but at the same time there is something incredibly luxurious and glamorous about it - just take a look at this incredible engagement session and you'll understand exactly what I mean. A simple change of clothes from hiking boots to a chic black dress is all you need to bring out the glamour of the mountains. We seriously love when a couple is adventrous enough to hike up a lake in a canyon where incredibly waterfalls (yes, that is plural) run over cliffs and rocks. Now that is what you call a rocky mountain engagement session!
A huge thanks to Denver wedding photographers eb+jc photography for capturing these incredible photos and being the kind of photographers up for a hike or adventure at anytime!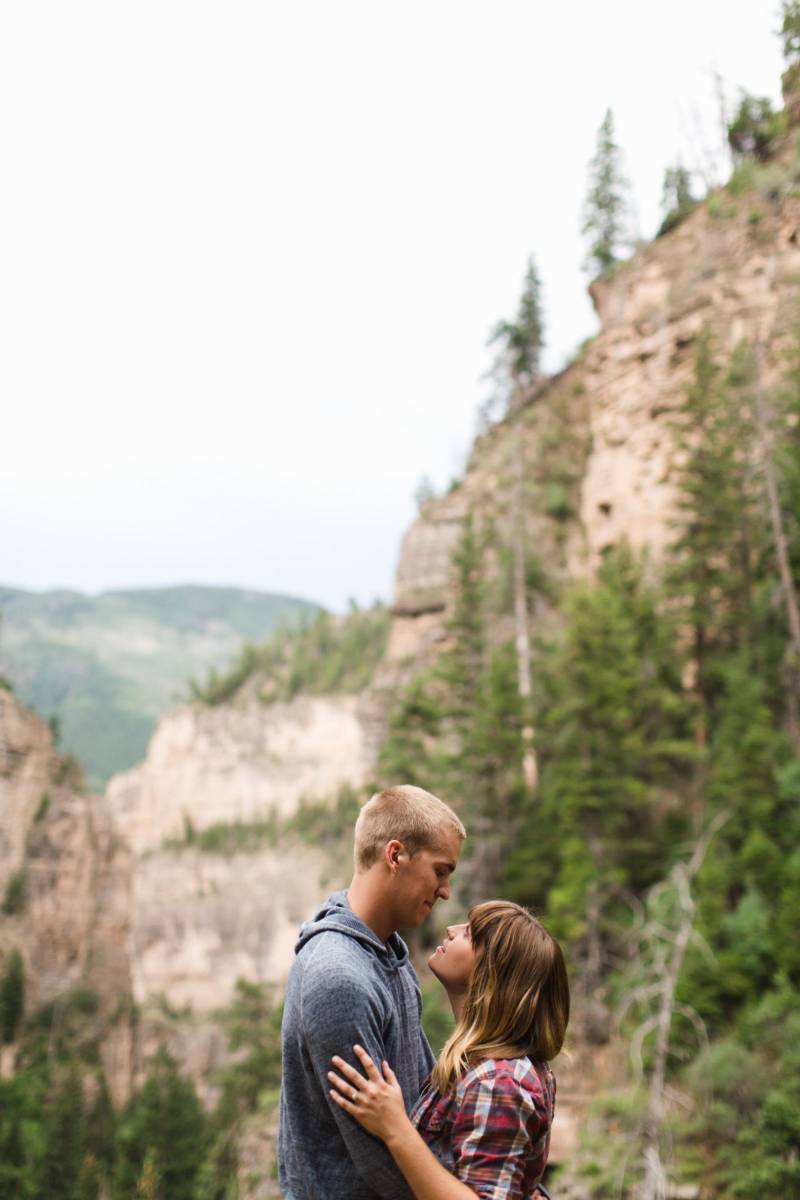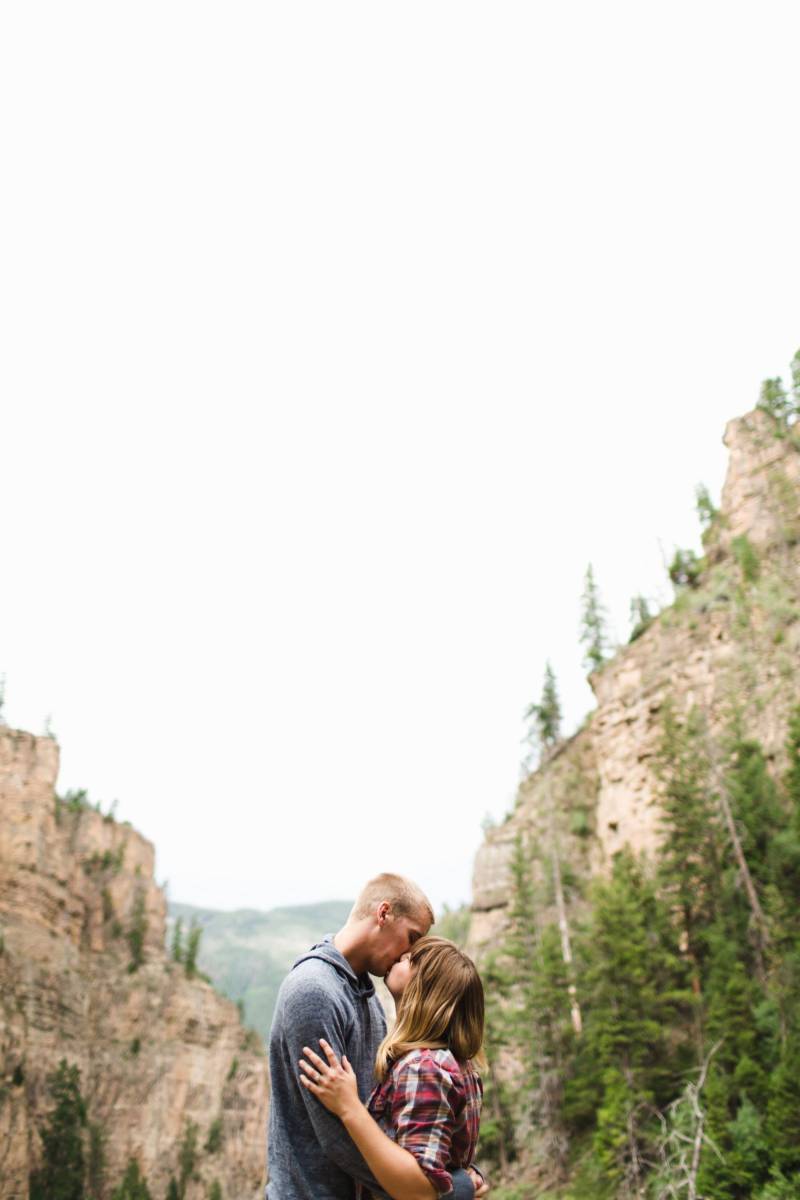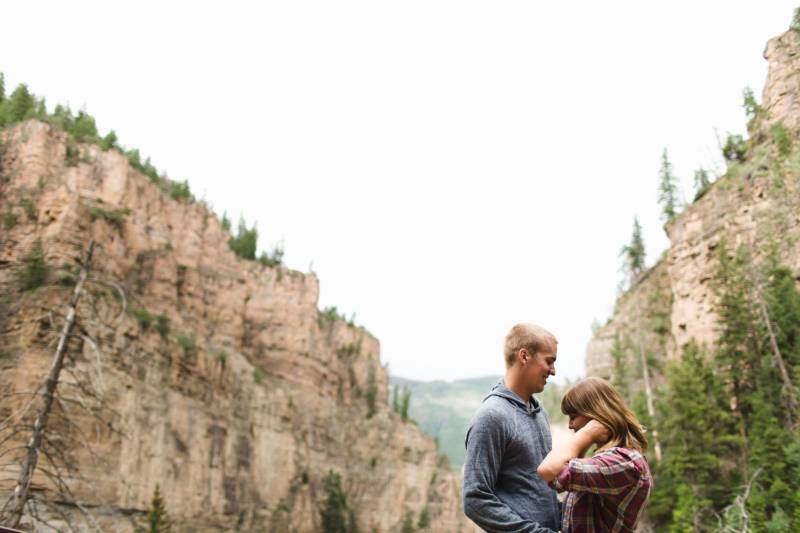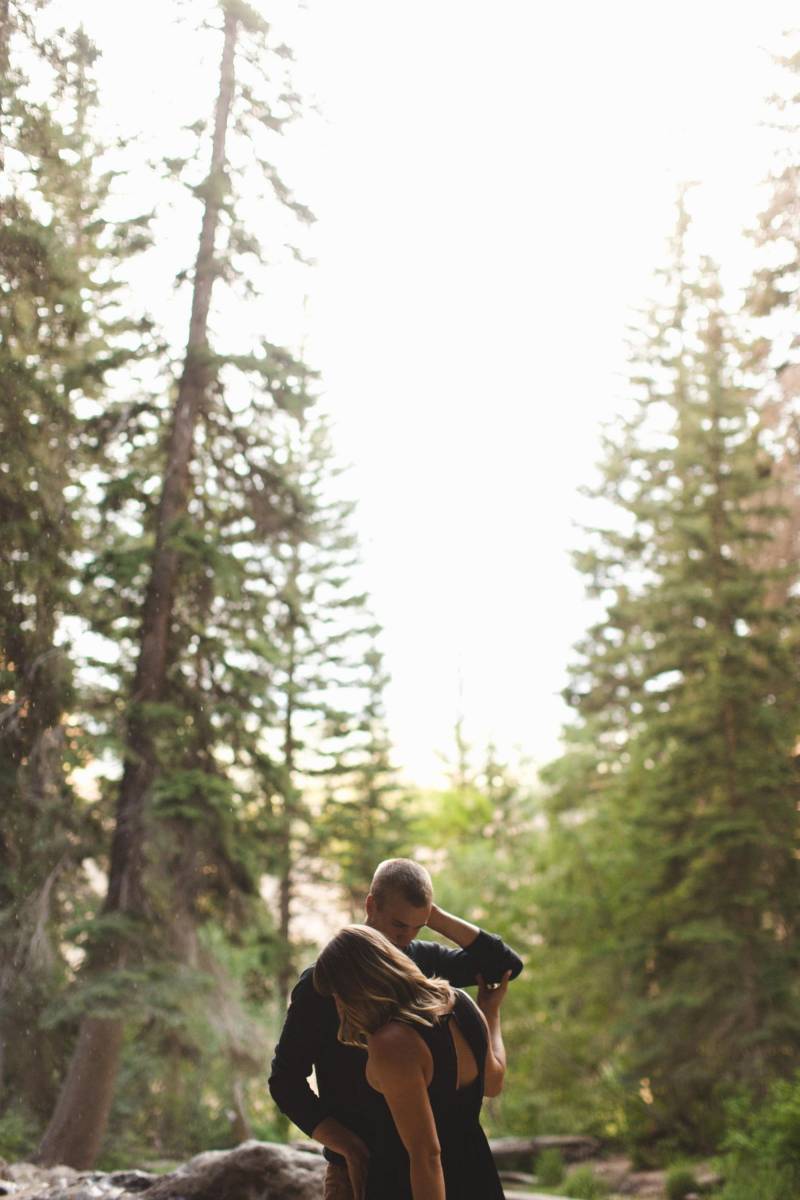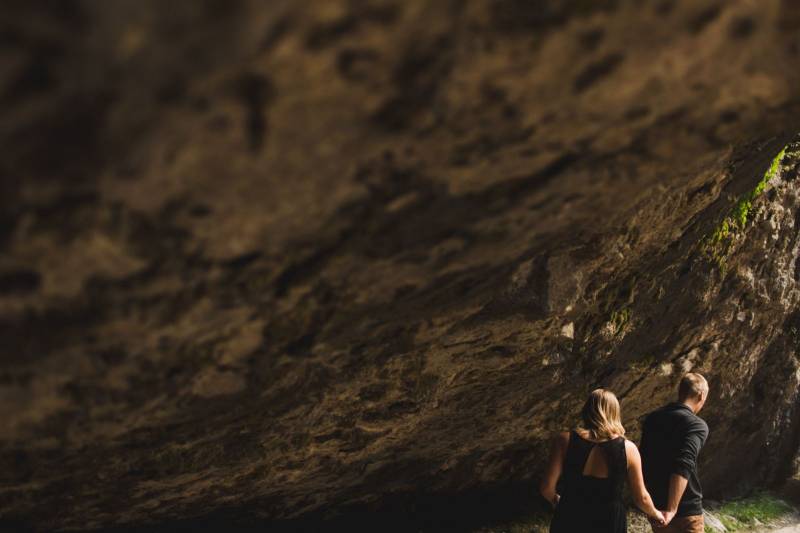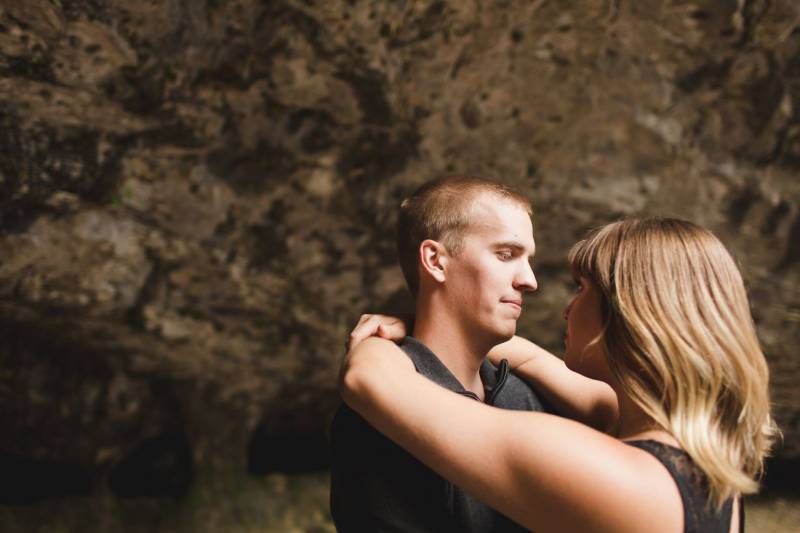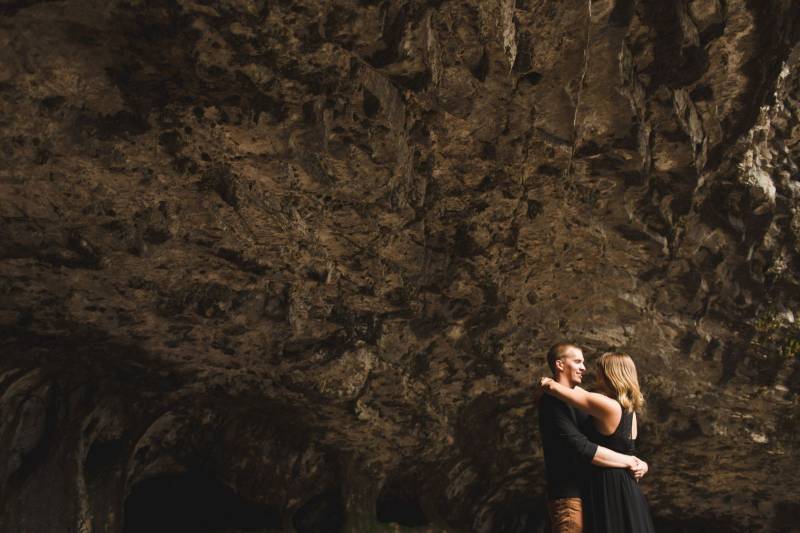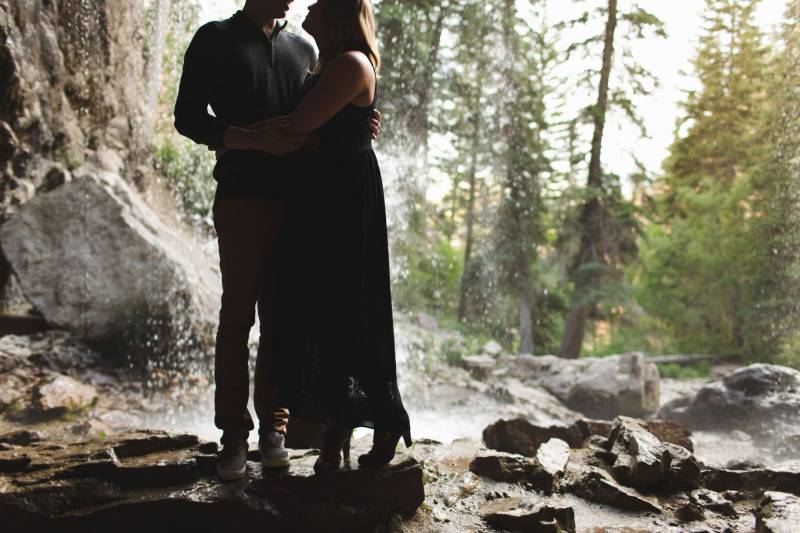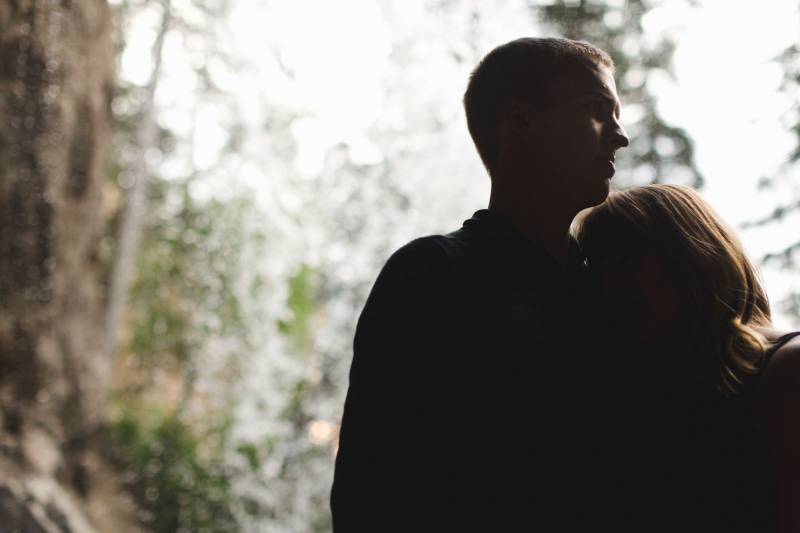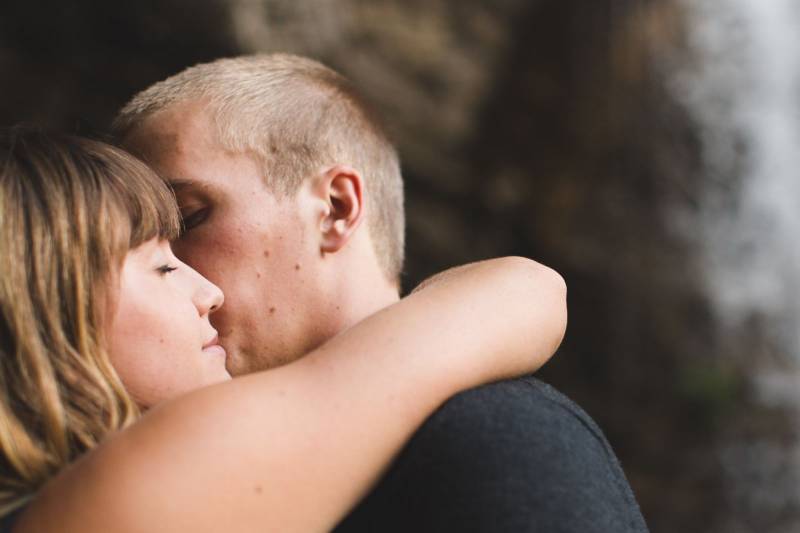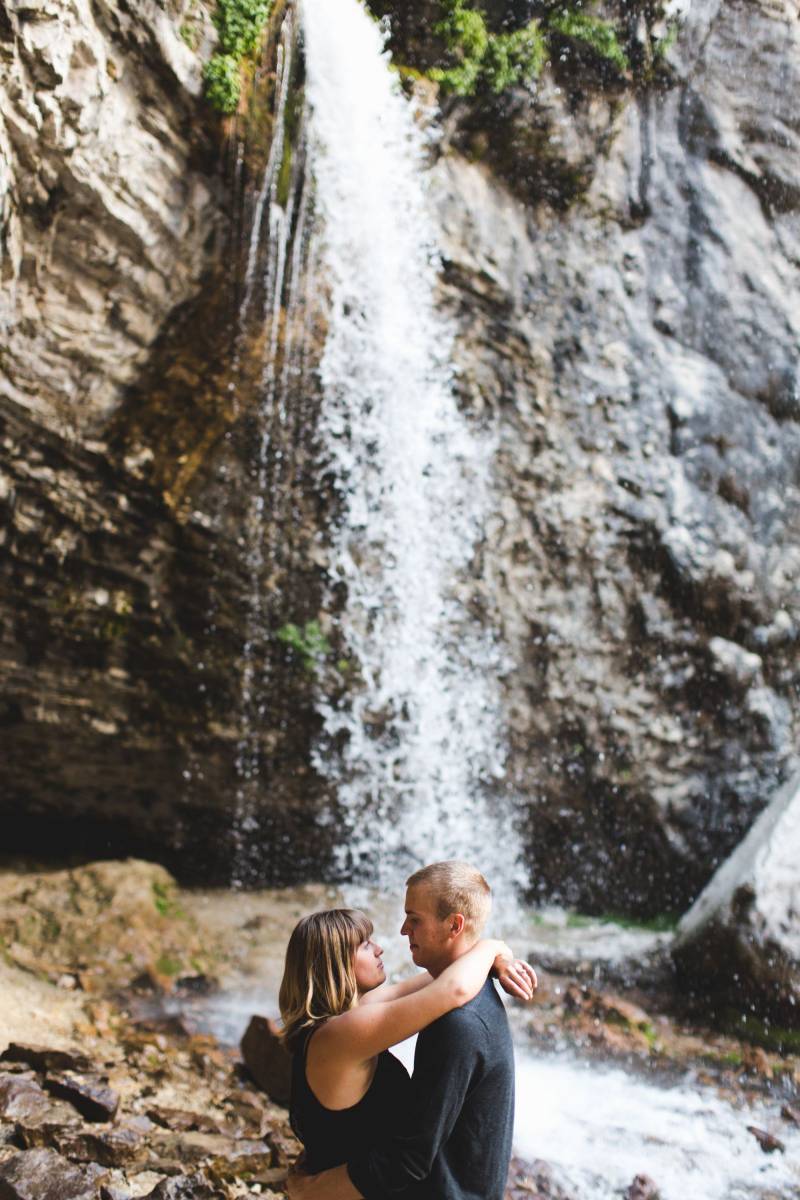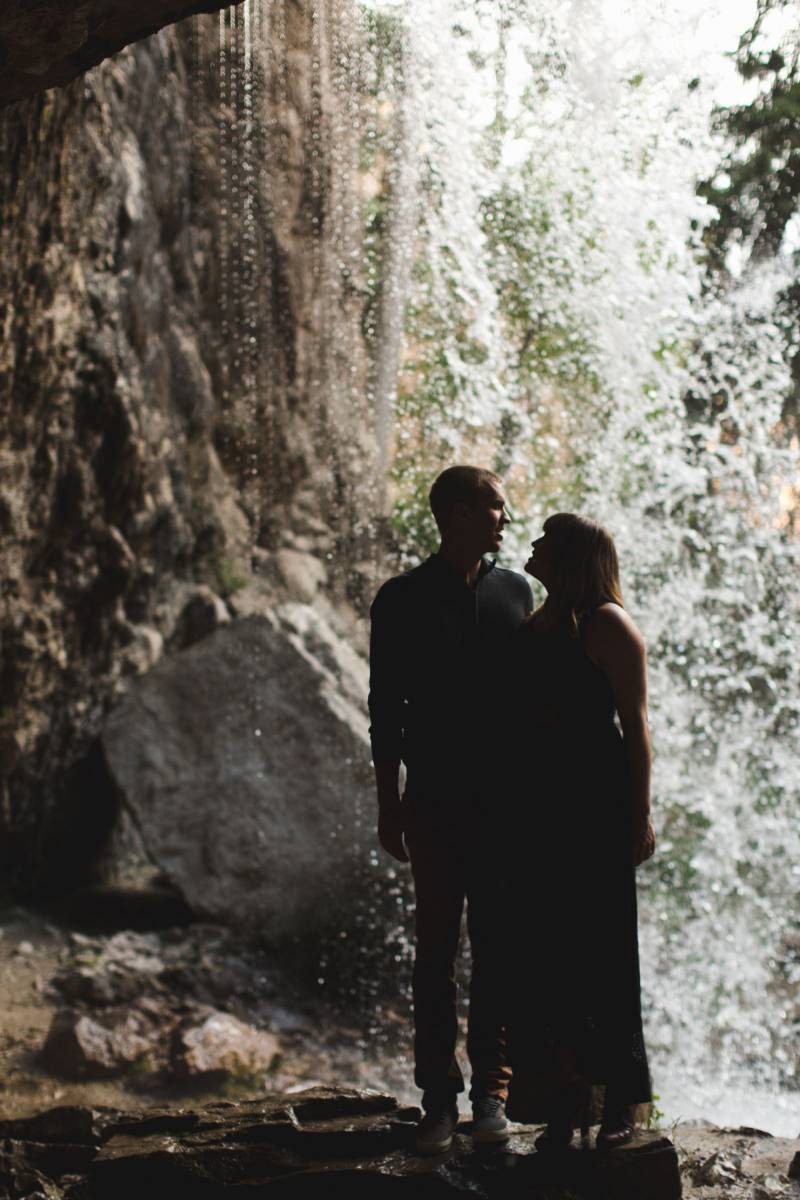 And if you are wondering where this is, check-out Hanging Lake in Glenwood, Colorado. Hanging Lake is a famos hiking location in Colorado where waterfalls spill over the Glenwood Canyon cliffs into a crystal clear turqoise lake. Every minute of the climb up is worth it when you see the incredible views and beauty of mother nature from the top.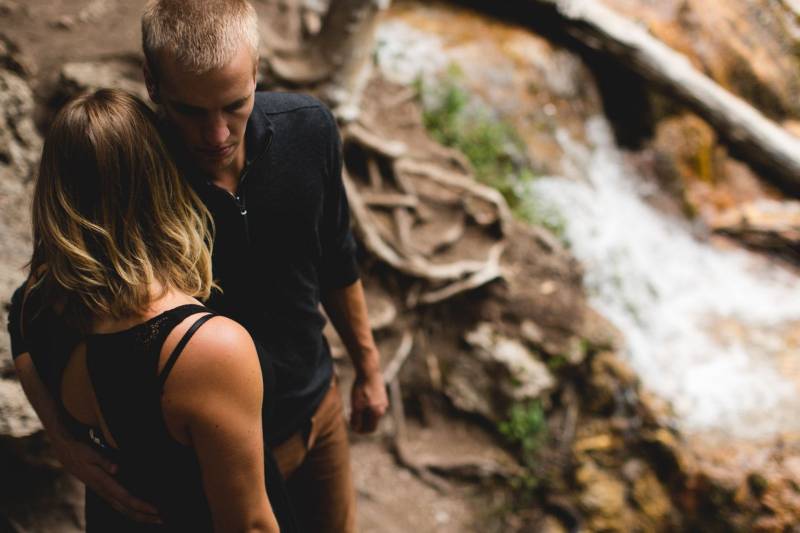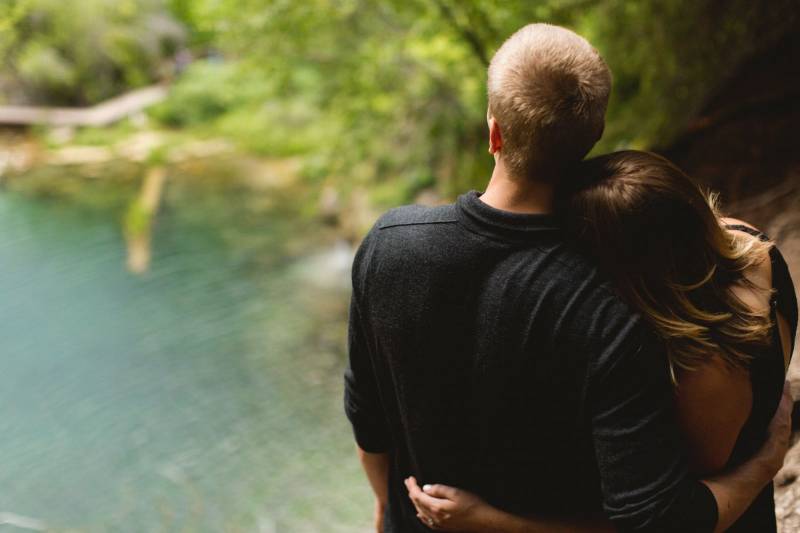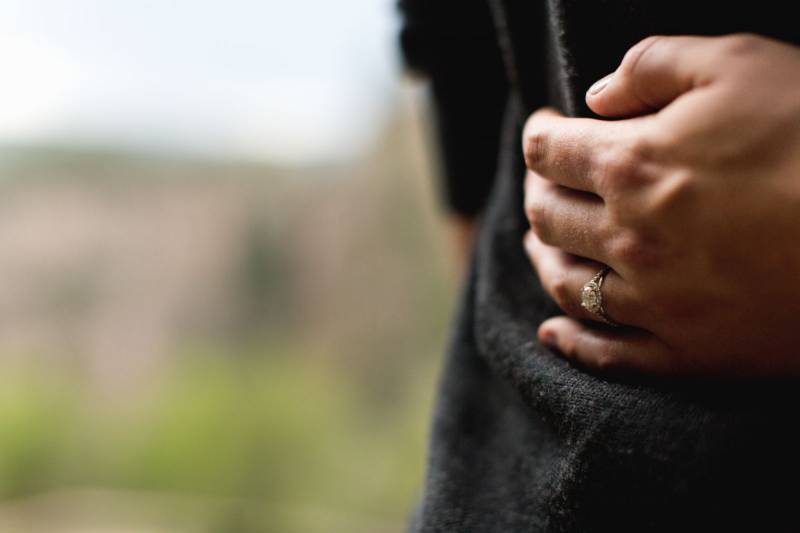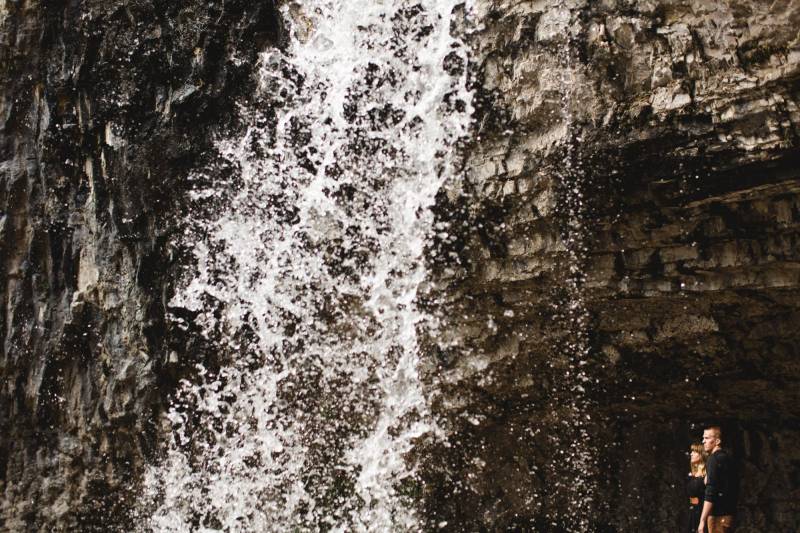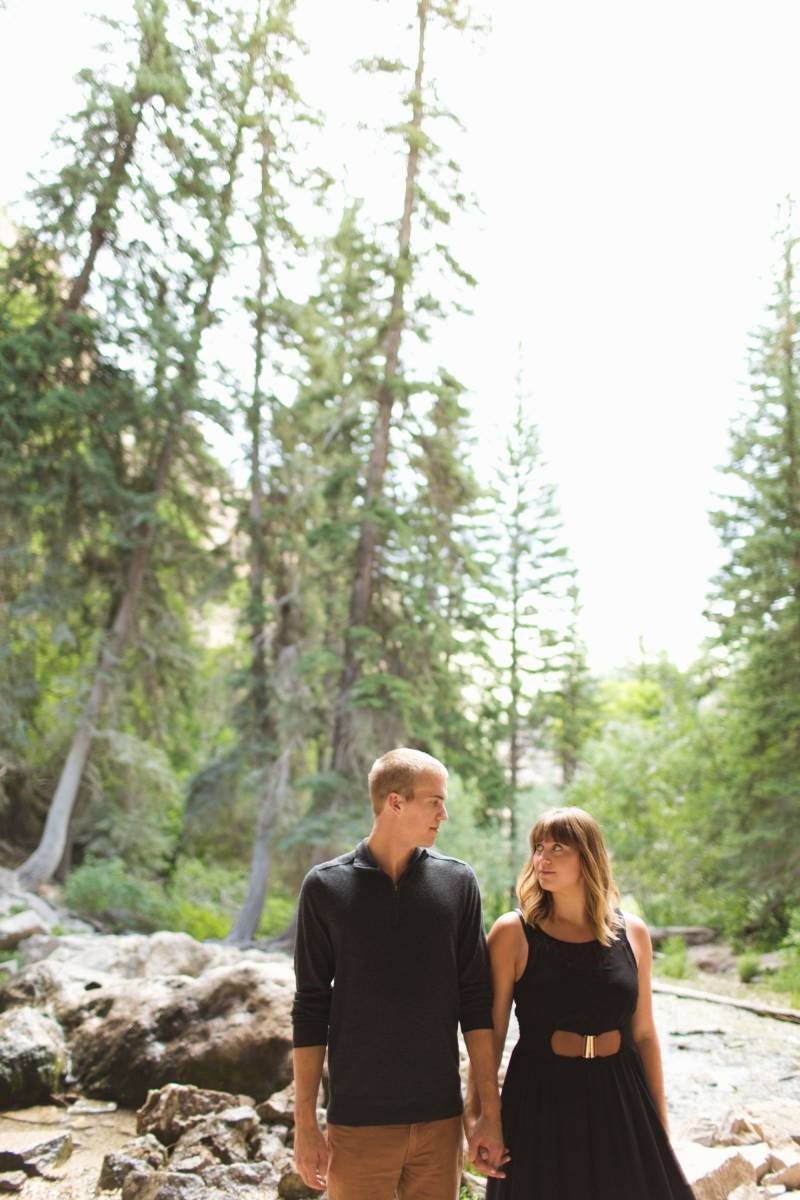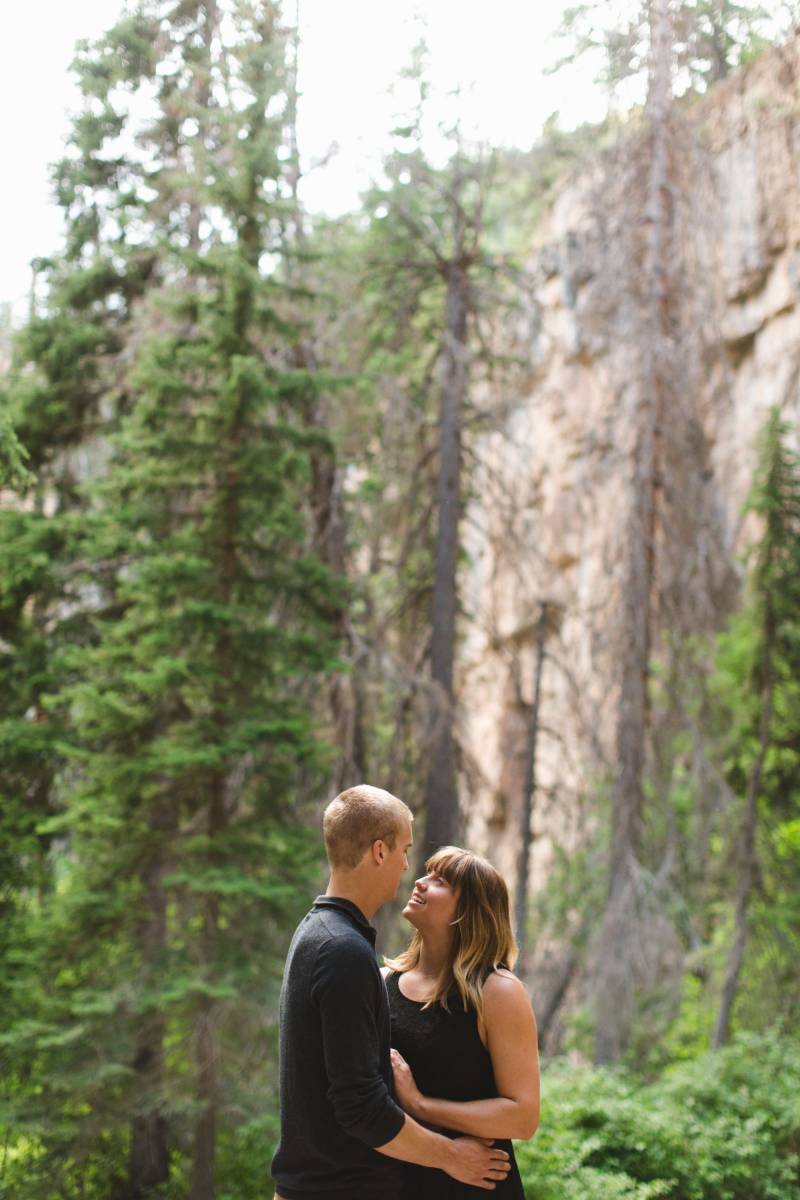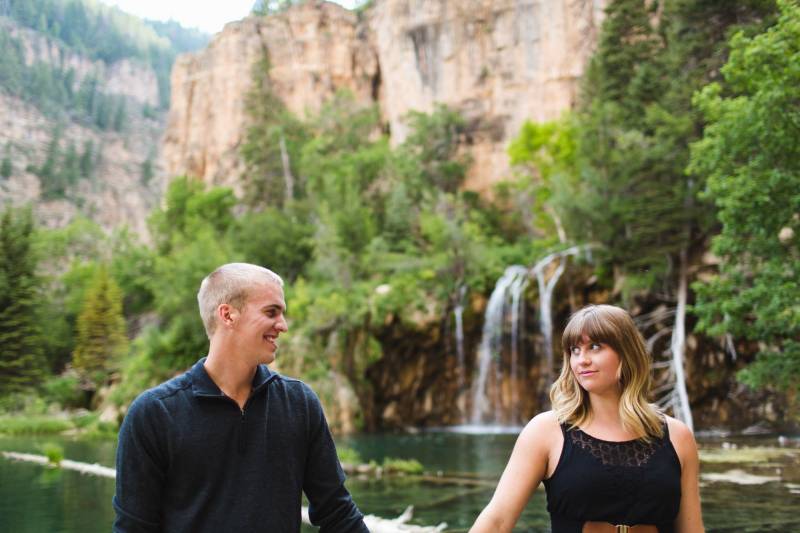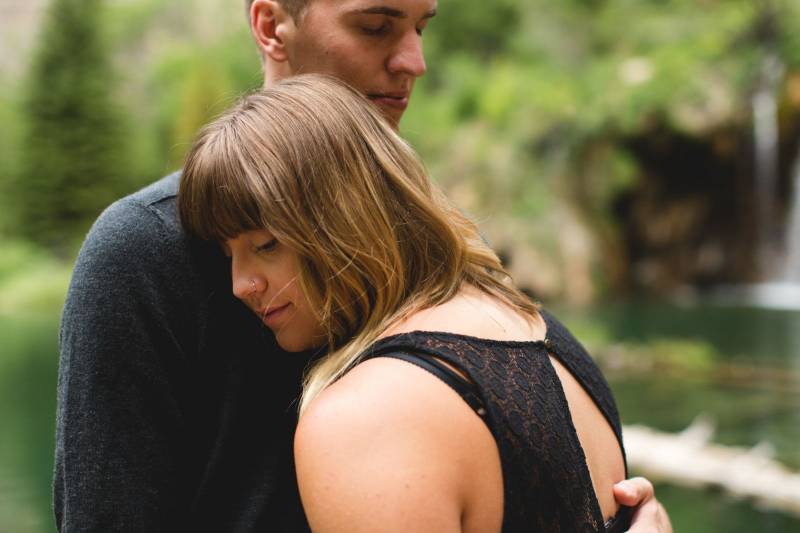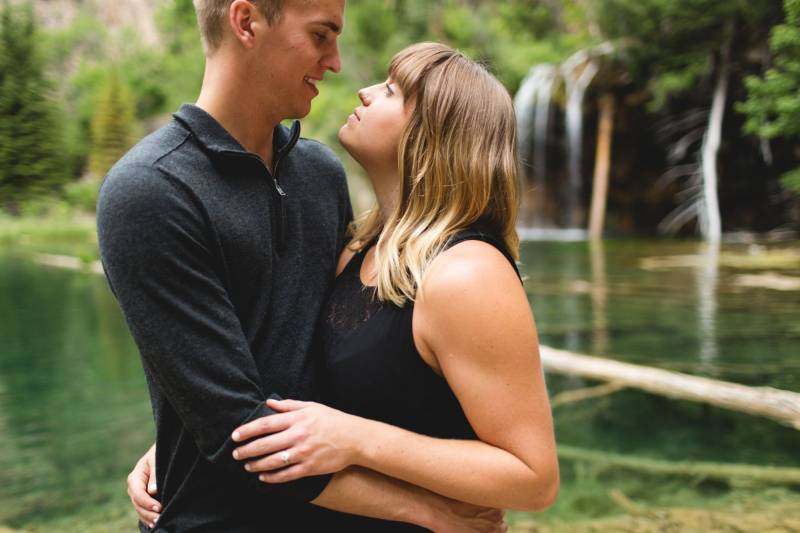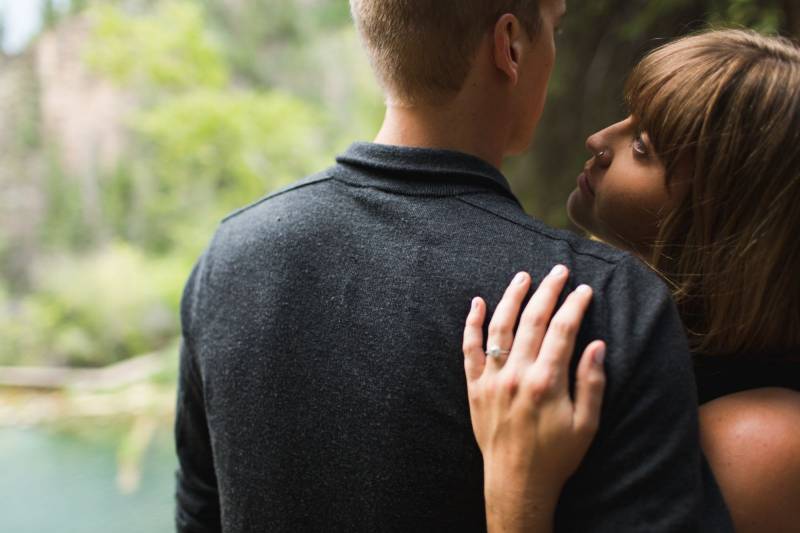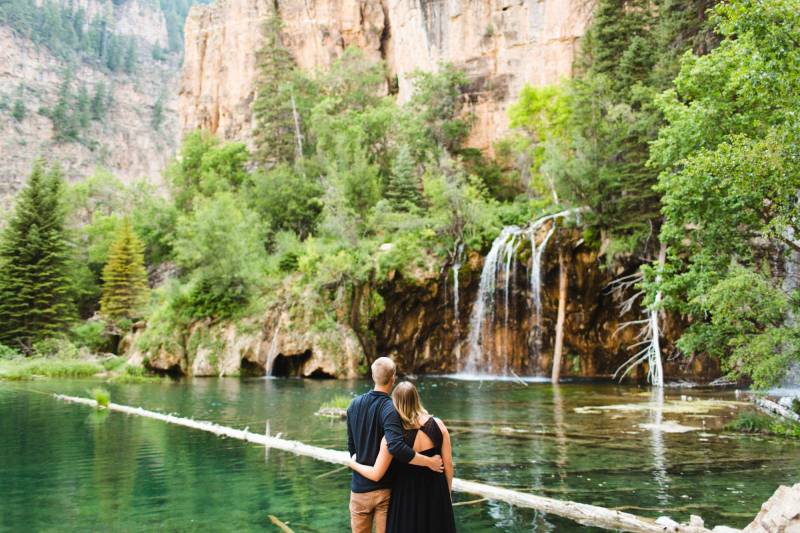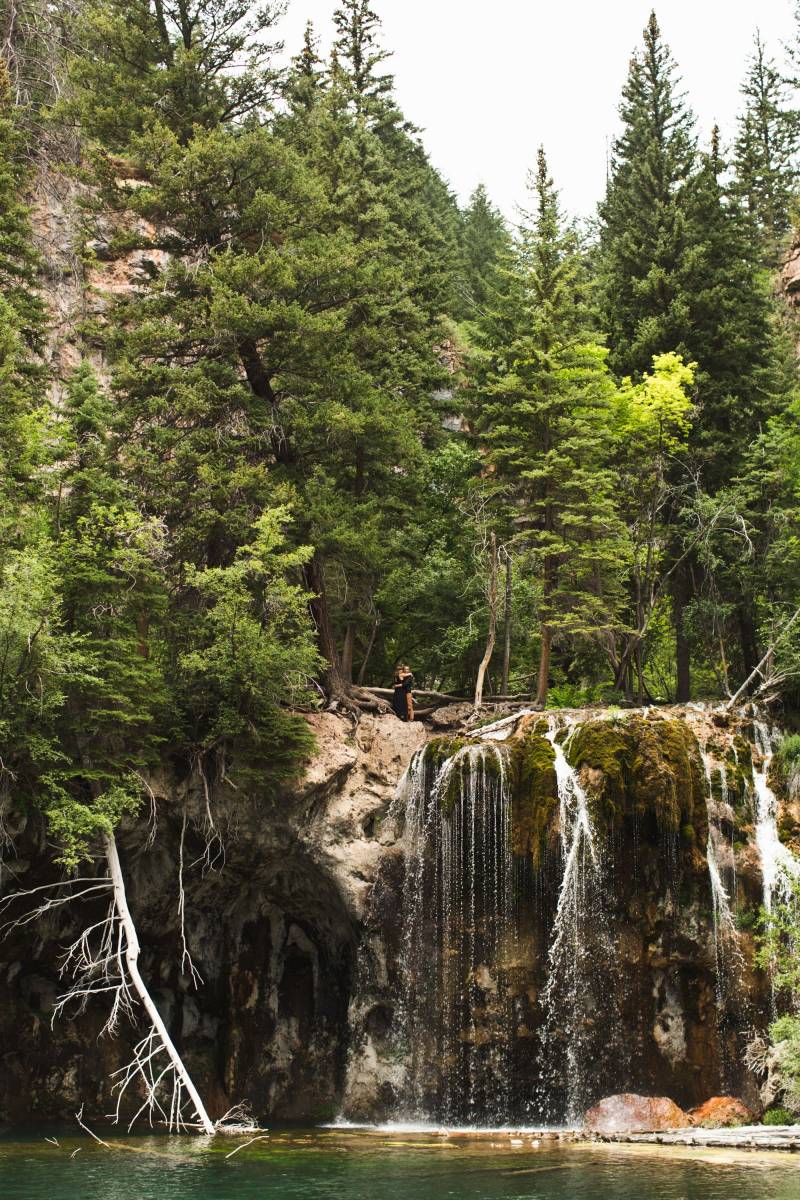 We think getting out and taking advantage of the beauty of mother nature or your favorite hiking locations makes the most incredible engagement sessions ever. Wherever you are in the mountains there is more beauty than you could ever imagine and taking advantage of it for your engagement photos is easy, just bring along a change of clothes and an adventurous photographer and you'll be good to go!