Launching its Conscious Exclusive line, H&M has made a forage into the world of bridal. The H&M design team headed to the museum archives of the Louvre for this latest collection and pulled together styles perfect for the boho, romantic and modern bride.
And like all H&M collaborations, the price point doesn't disappoint either with the most expensive gown at $649 (USD).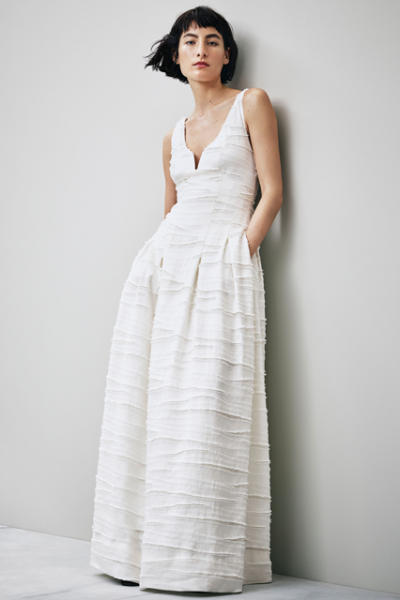 With organic silk, hemp, recycled linen, Tencel blends and Denimite being called upon to provide base materials, prints, beads and recycled glass rhinestones are used to add extra details to the collection's dresses, skirts and kaftans.