Emerald Lake is one of the most beautiful destinations in Yoho National Park and even in all of the Rockies, and today we're heading out to take in the beauty of the vivid waters and share in Lucy and William's beautiful elopement. Canmore wedding photographer, Photoflow captured all of the beauty and memories of their wedding and has shared them with us today.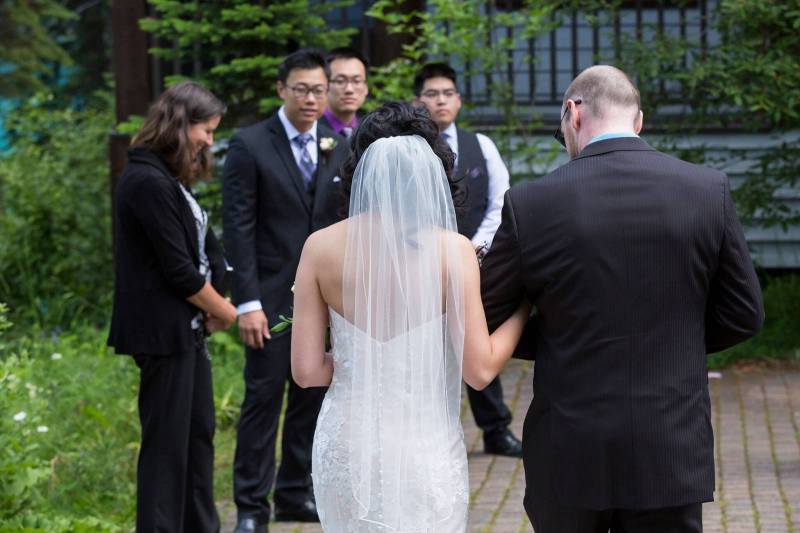 For their summer elopement, Lucy and William drove-up to Emerald Lake from Ontario with a handful of friends to take in the mountainous scenery and adventure, British Columbia's Emerald Lake provides perfectly. The couple said their "I dos" at the view point of Emerald Lake Lodge with their closest friends as witnesses and mother nature as the backdrop.
Something New Weddings coordinated all the details for Lucy and William to ensure everything was taken care of and all of the legal marriage documents were also handled properly. She ensured everything came together perfectly and the two of them could simply enjoy the day. Julia Joy Makeup Artistry helped Lucy get ready and Willow Flower Company designed the stunning bouquet.
As Photoflow (Canmore wedding photographer) photographed the day and spent time with the newlyweds, he told us "My cheeks ached because we were all laughing so much. It's a wonder I snuck in a few romantic non-laughing images."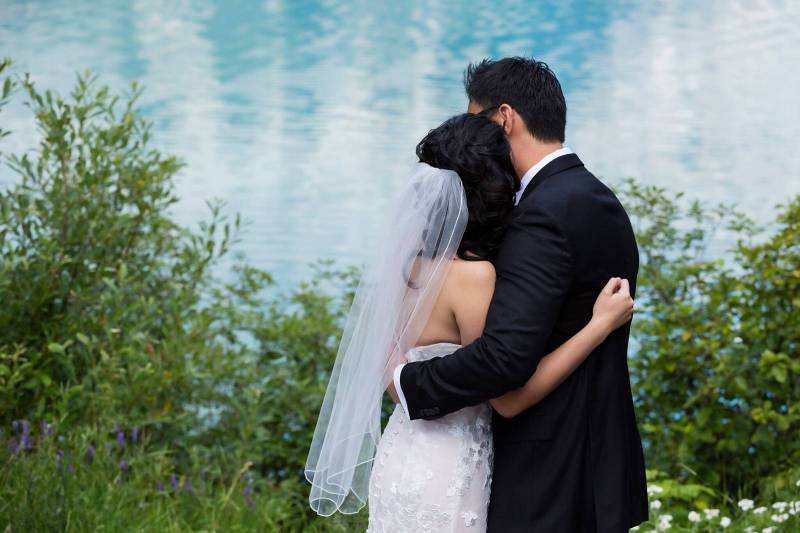 Emerald Lake was discovered in 1882, when famed mountain guide Tom Wilson was rounding up a group of horses that had gone astray and he stumbled upon the majestic lake. He was immediately taken by the vivid Emerald-coloured waters and the rugged peaks that surrounded the lake. Ever since its discovery by Tom Wilson, thousands upon thousands have flocked to Emerald Lake to take in the beauty and majesty of this natural location and it still remains one of our favourite wedding locations and places to elope in the Rocky mountains.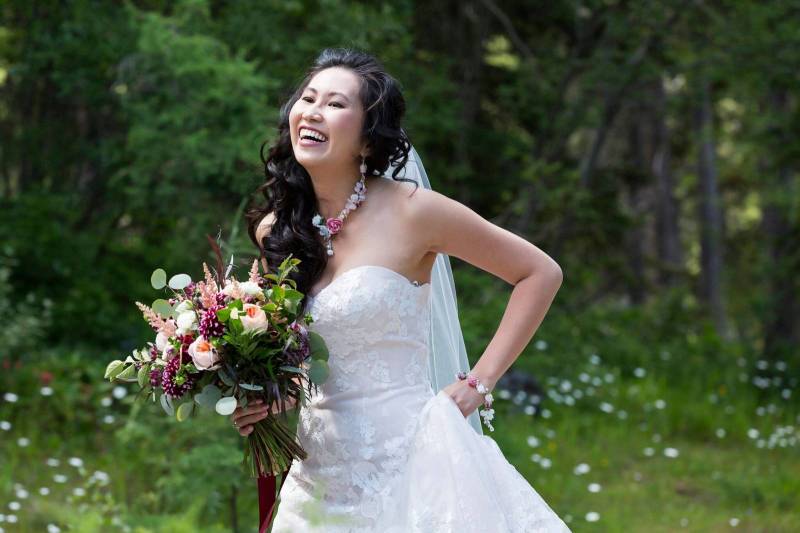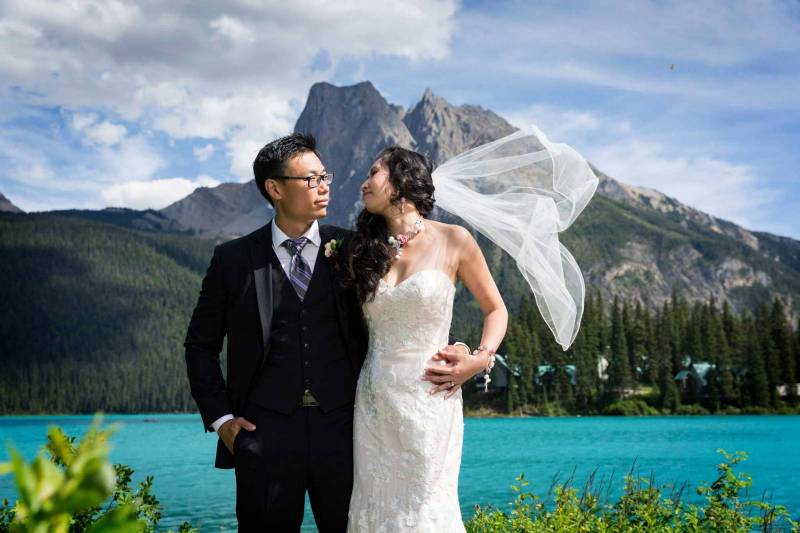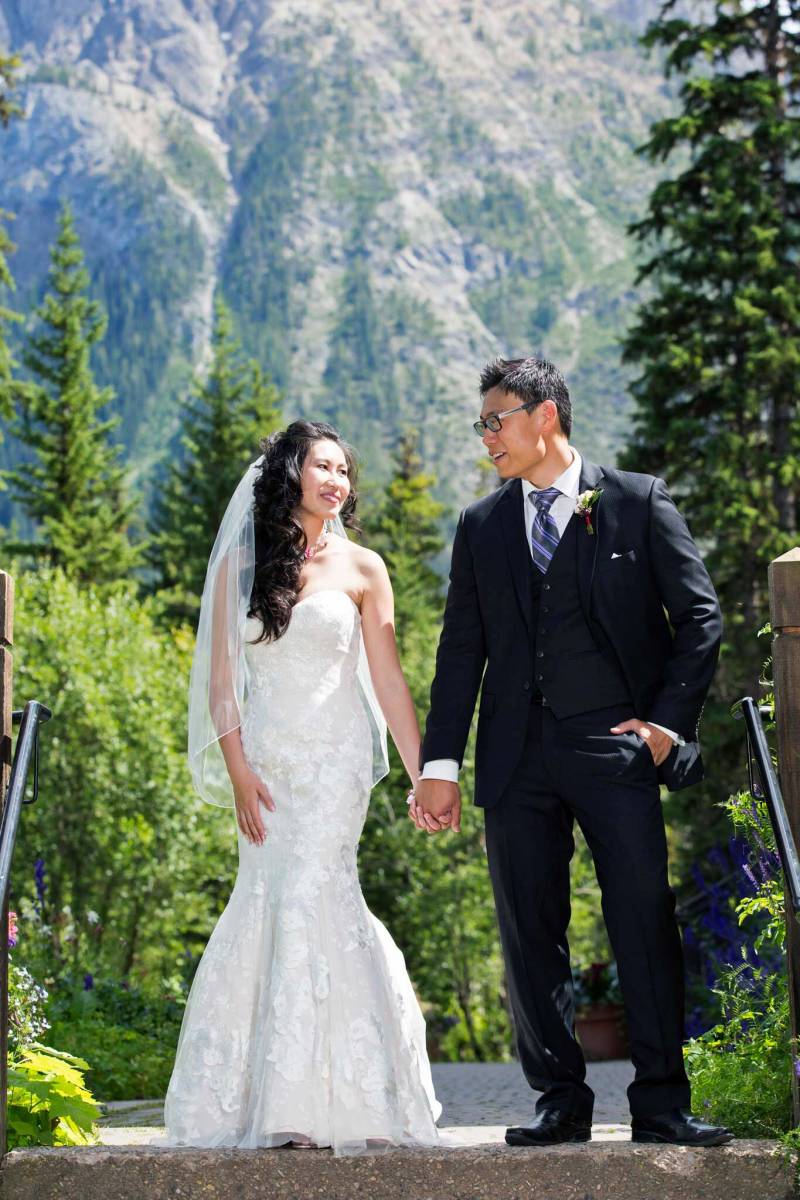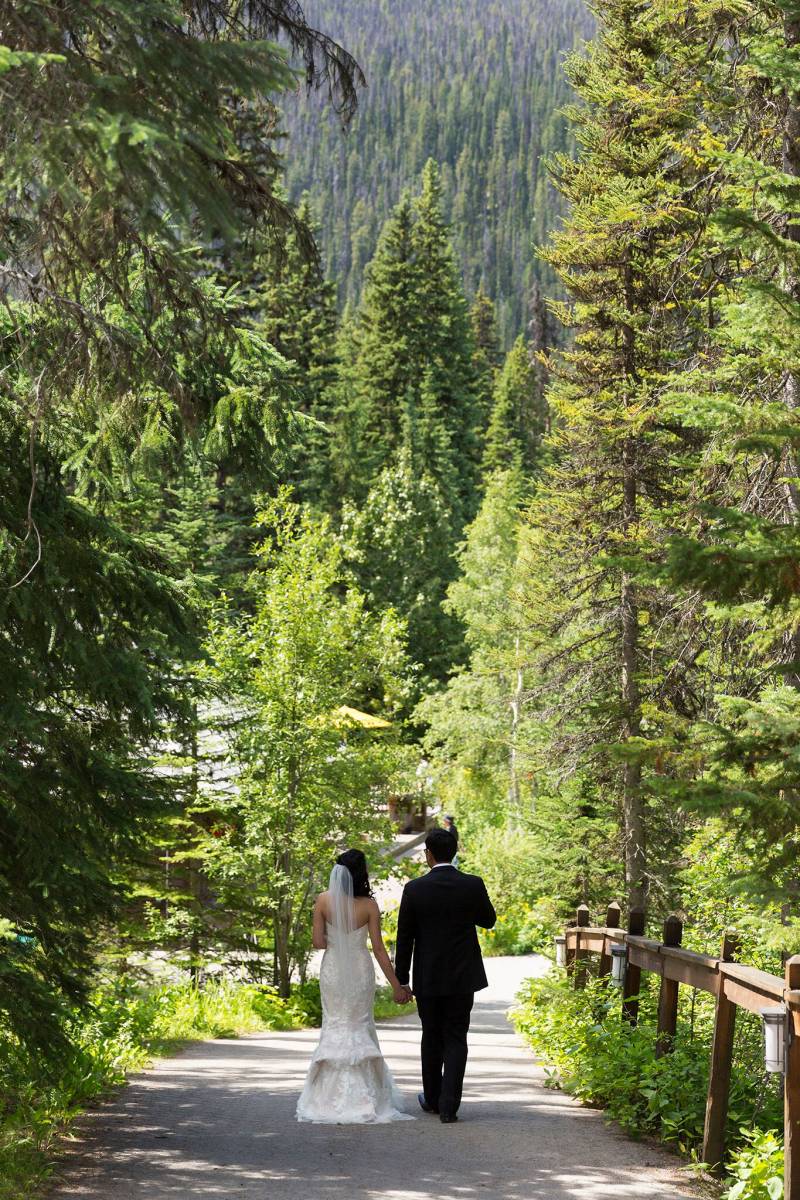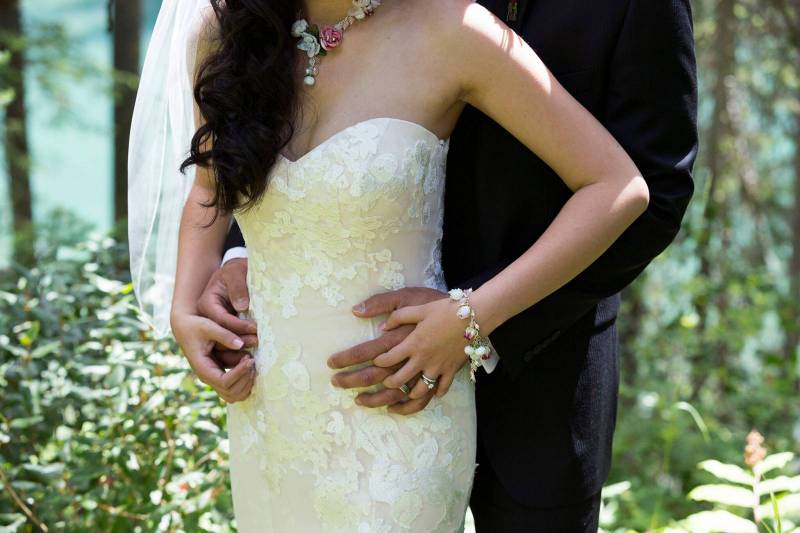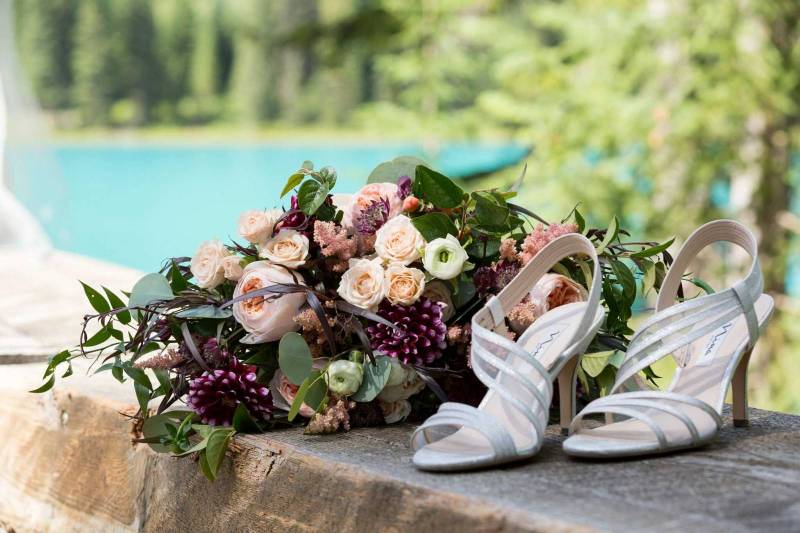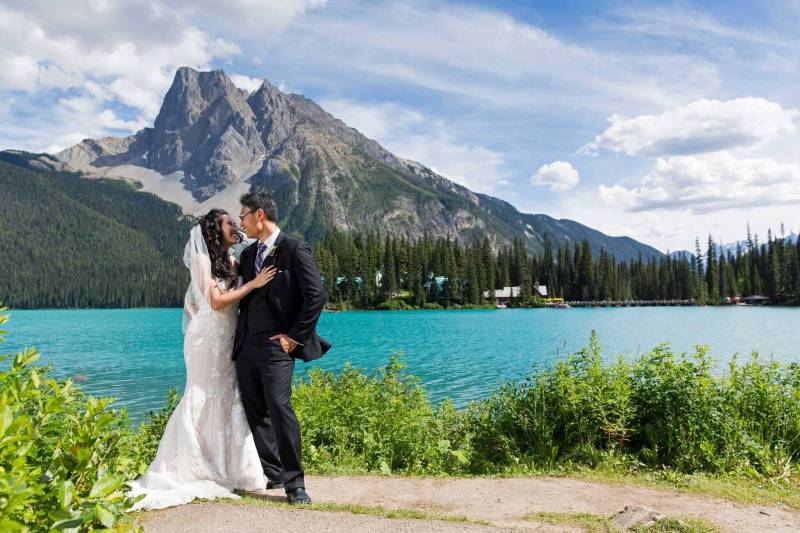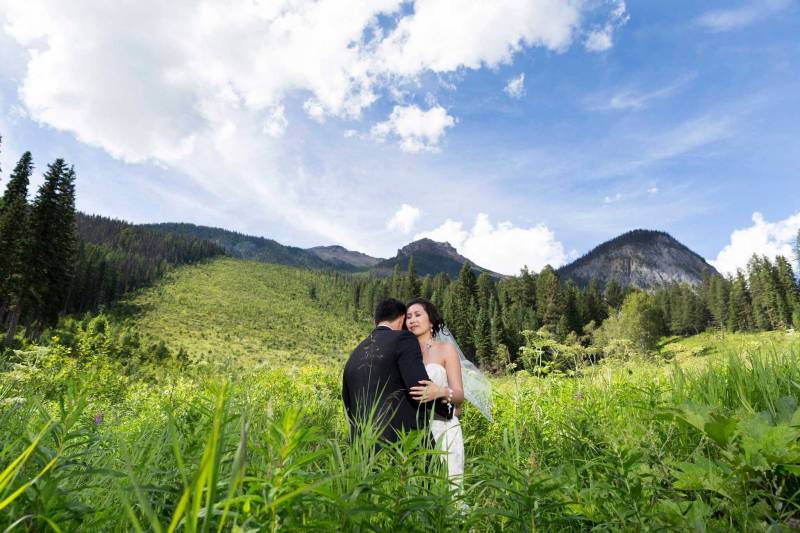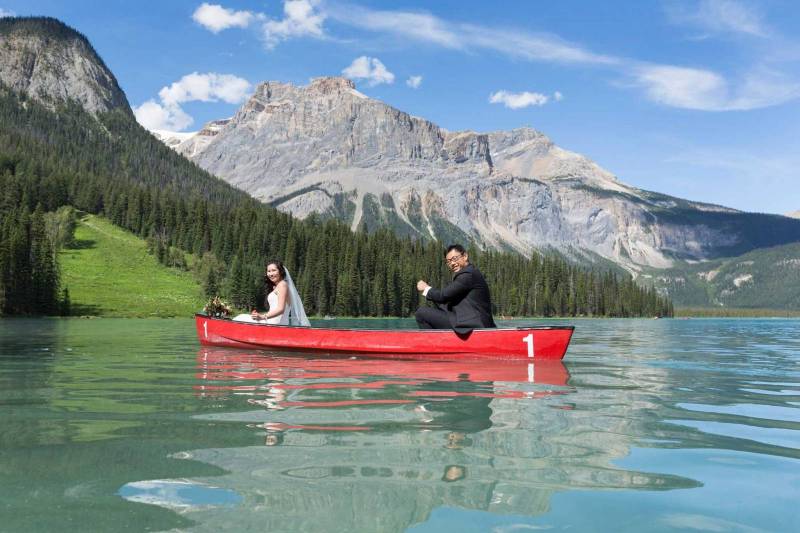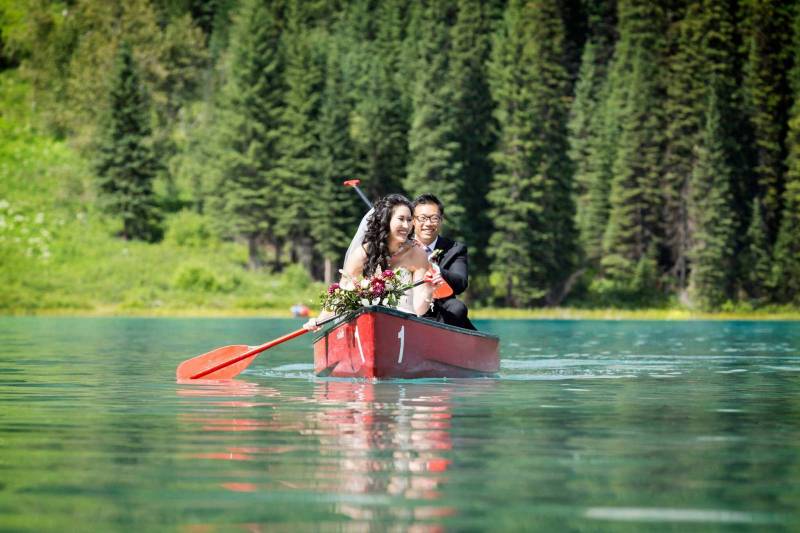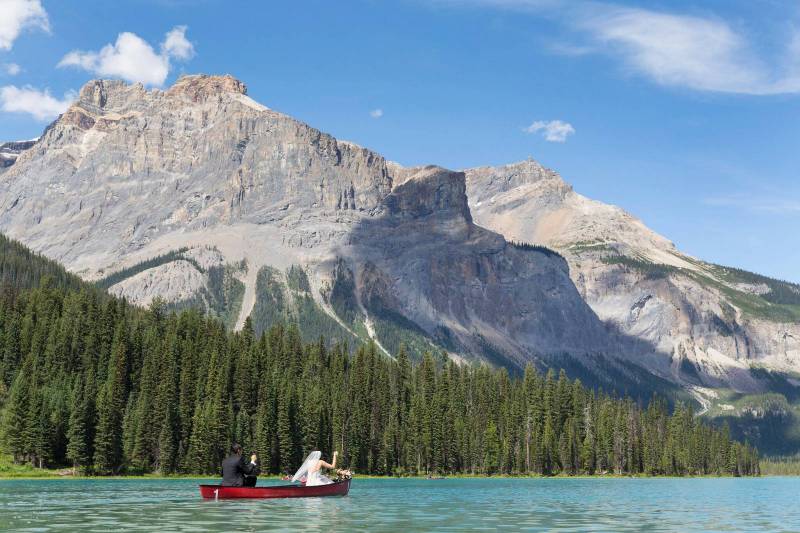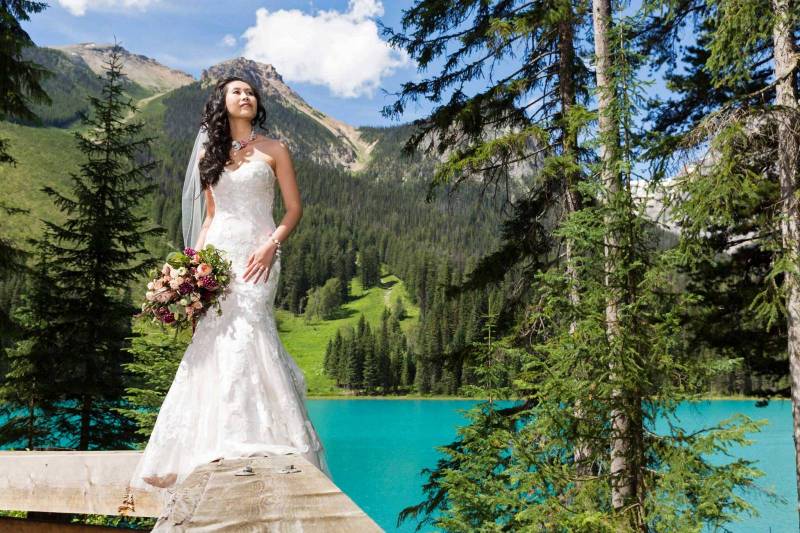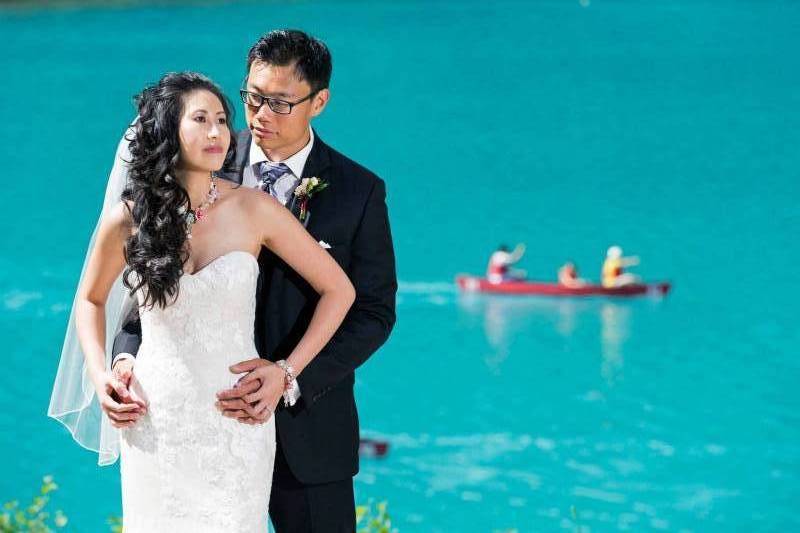 A huge thank you to Canmore wedding photographer, Photoflow for sharing the images and memories of this Emerald Lake elopement with us today.
Photoflow is a member of our recommended mountain vendors and a local photographer who knows the ins and outs of the mountains and all of the fabulous locations in the Canadian Rockies. Be sure to check out more of his work here and read our interview with him.