This beautiful couple came all the way from the UK to elope with only a handful of guests at Lake Louise. It was blustery but beautiful and the two of them were ready for winter weather and adventure, thankfully their Lake Louise wedding photographer (Kim Payant Photography) was also ready for anything!
Louise and Andy met at a local climbing wall and their relationship has been filled with adventure and climbing and they knew they needed to get married somewhere equally as exciting. They decided Lake Louise was the perfect place for a rustic, mountain feeling and great adventures.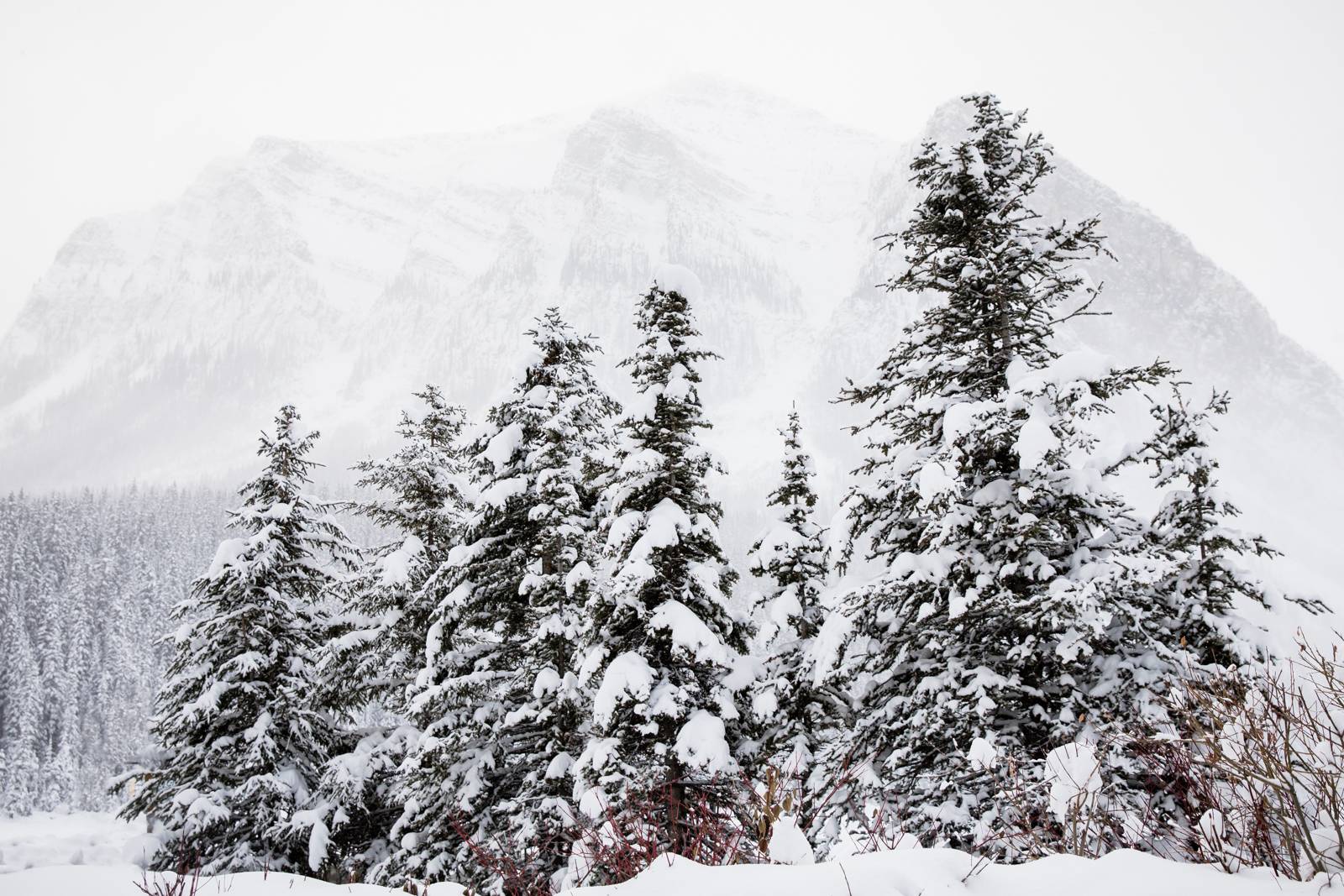 Andy and Louise were in New Zealand at the Mount Cook National Park. The two of them had planned to hike to the Muller Hut in the mountains but the weather didn't cooperate leaving them left to hide-out in their campervan for days. On their last day, the sky finally began to clear and they were able to walk down the glacier lake under the peak of Mt. Cook. Andy set-up to take a picture with his tripod, nothing abnormal at all, but then he got down on one knee and proposed. Andy's handy tripod distraction also let him capture the entire proposal in photographs they will cherish forever.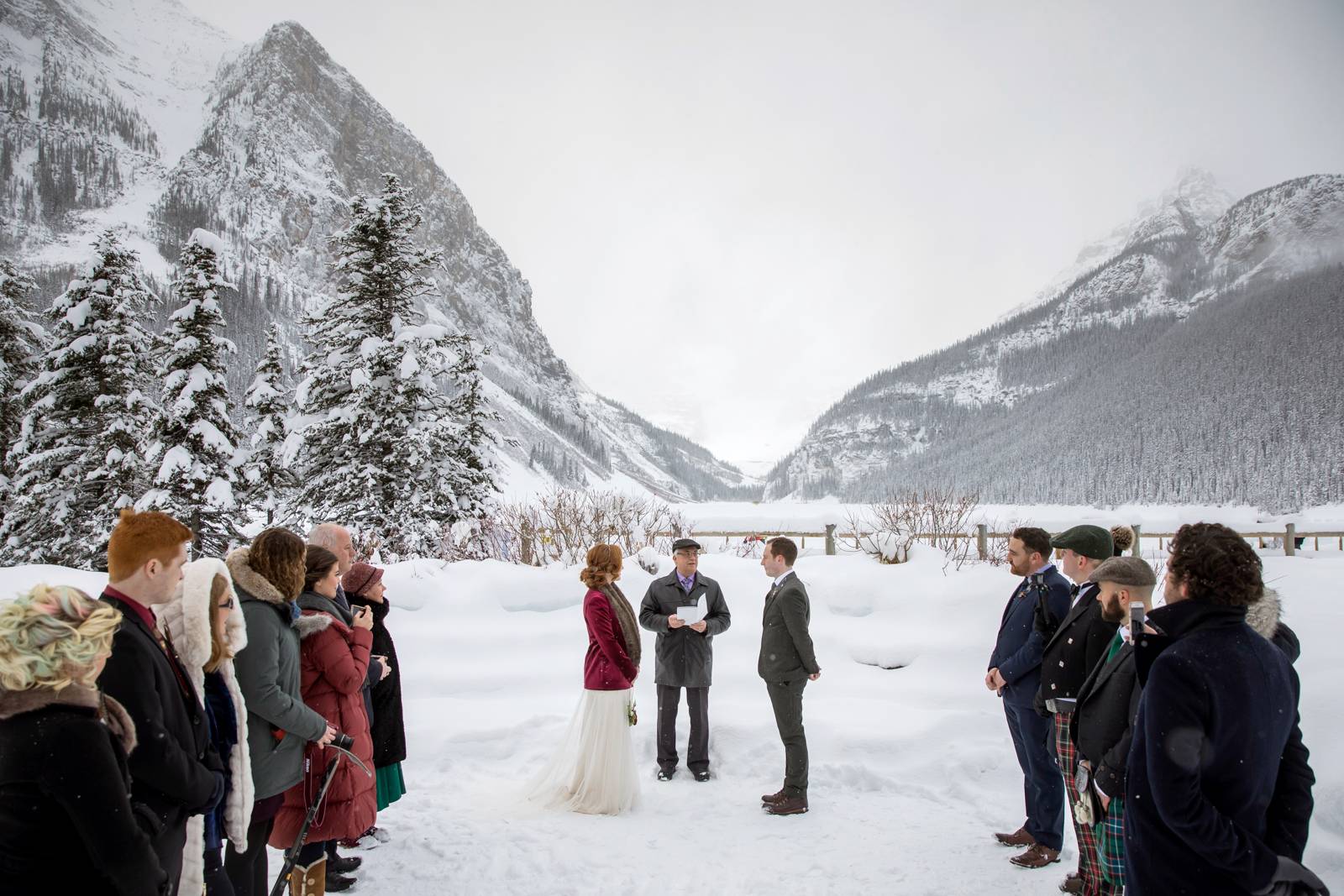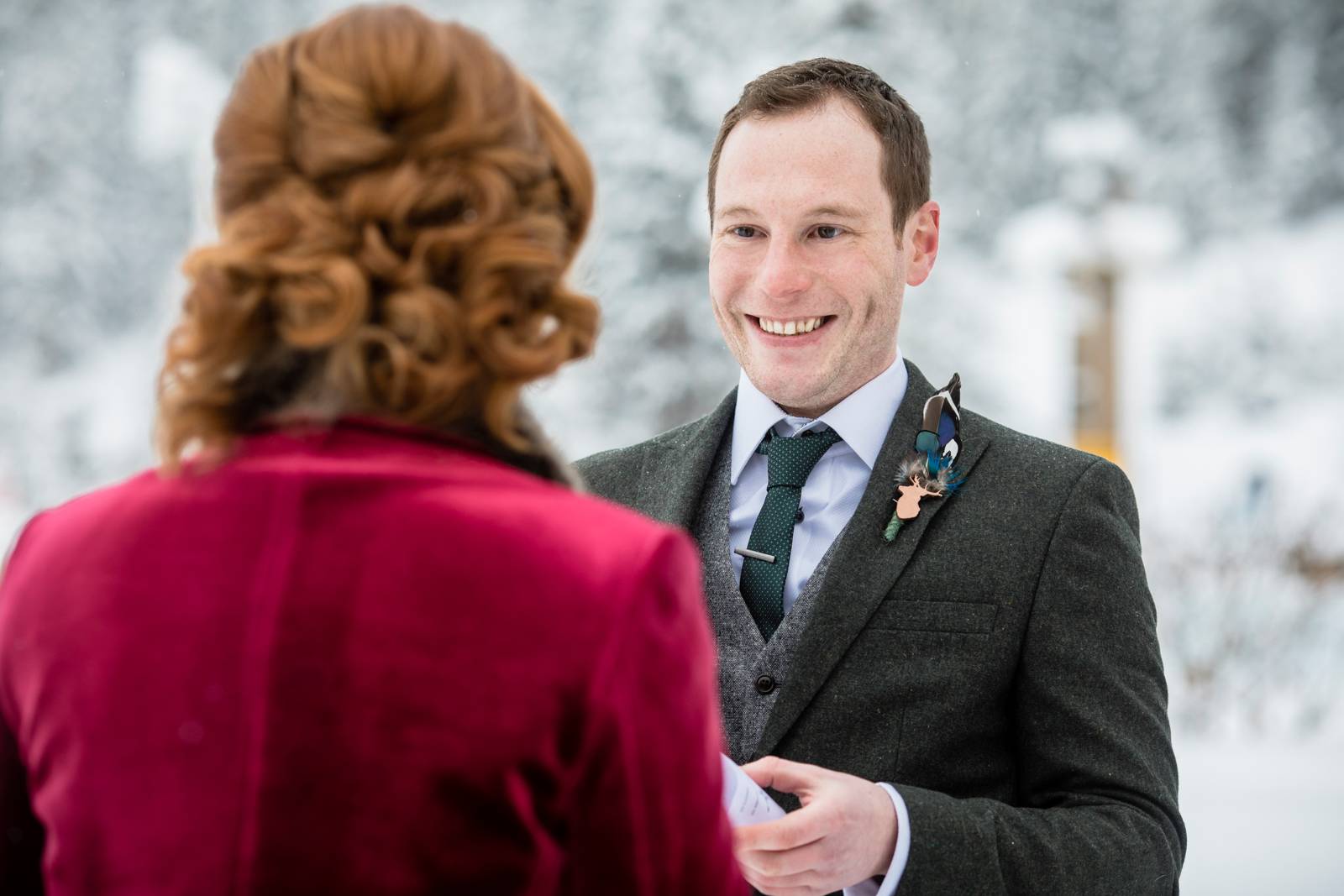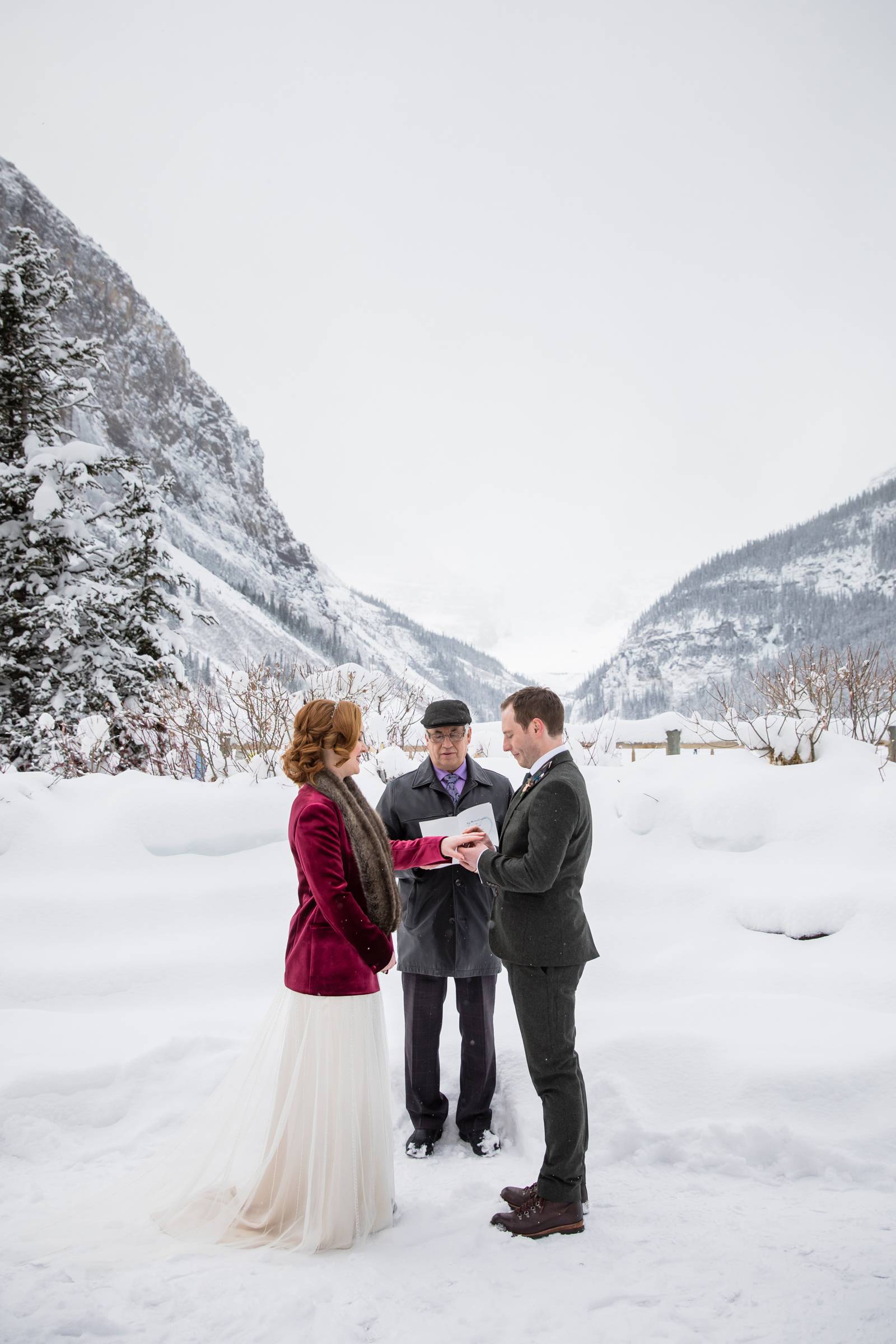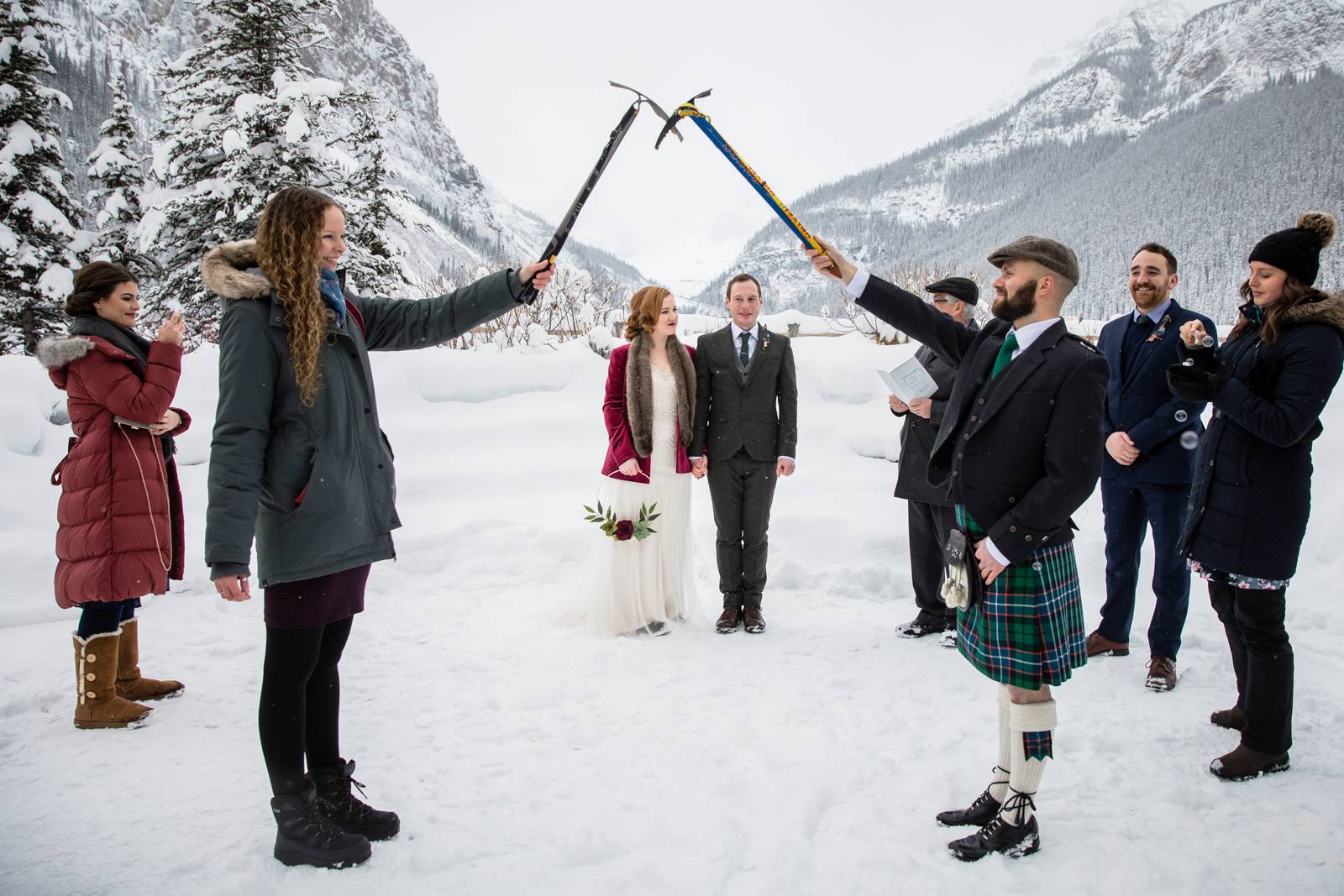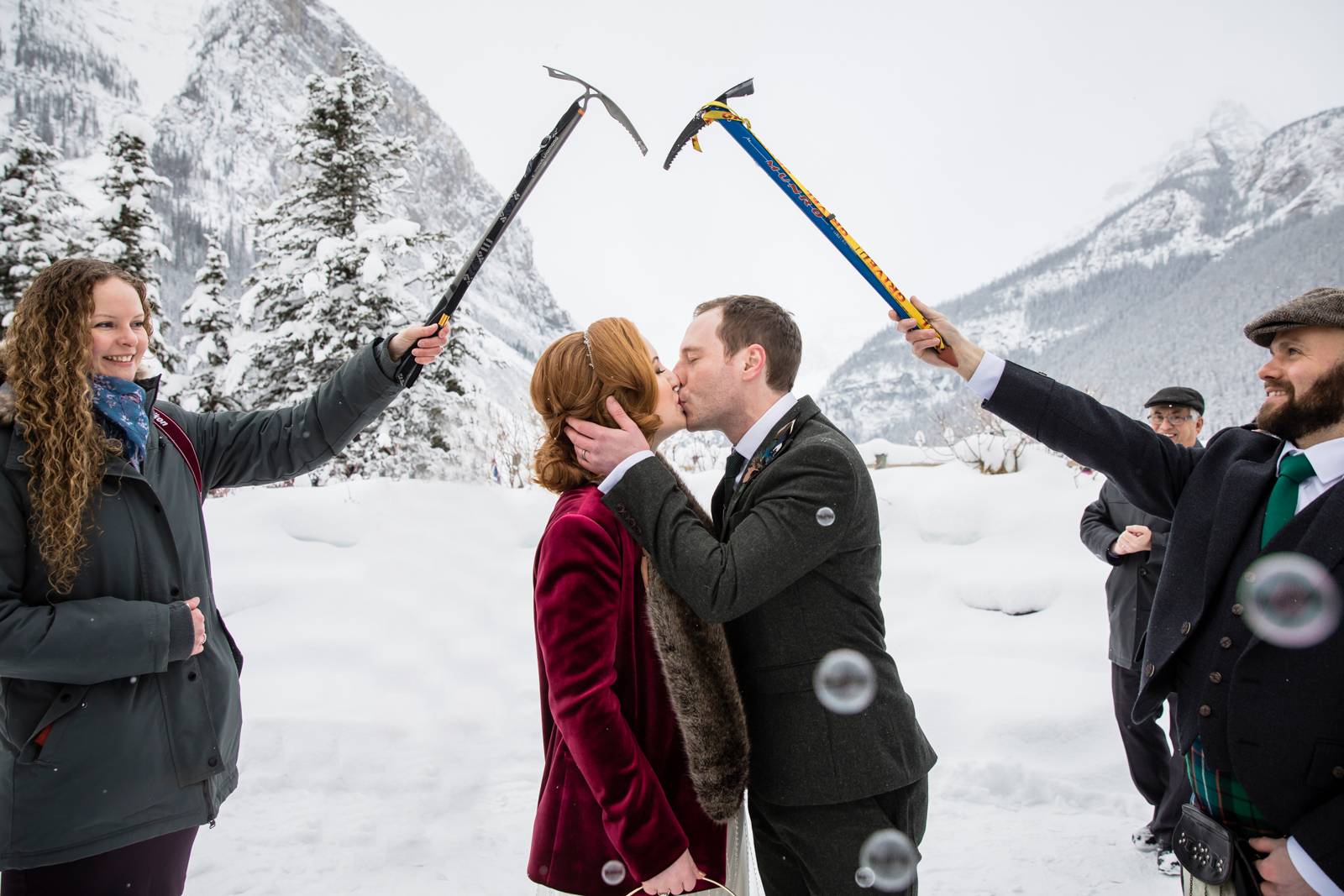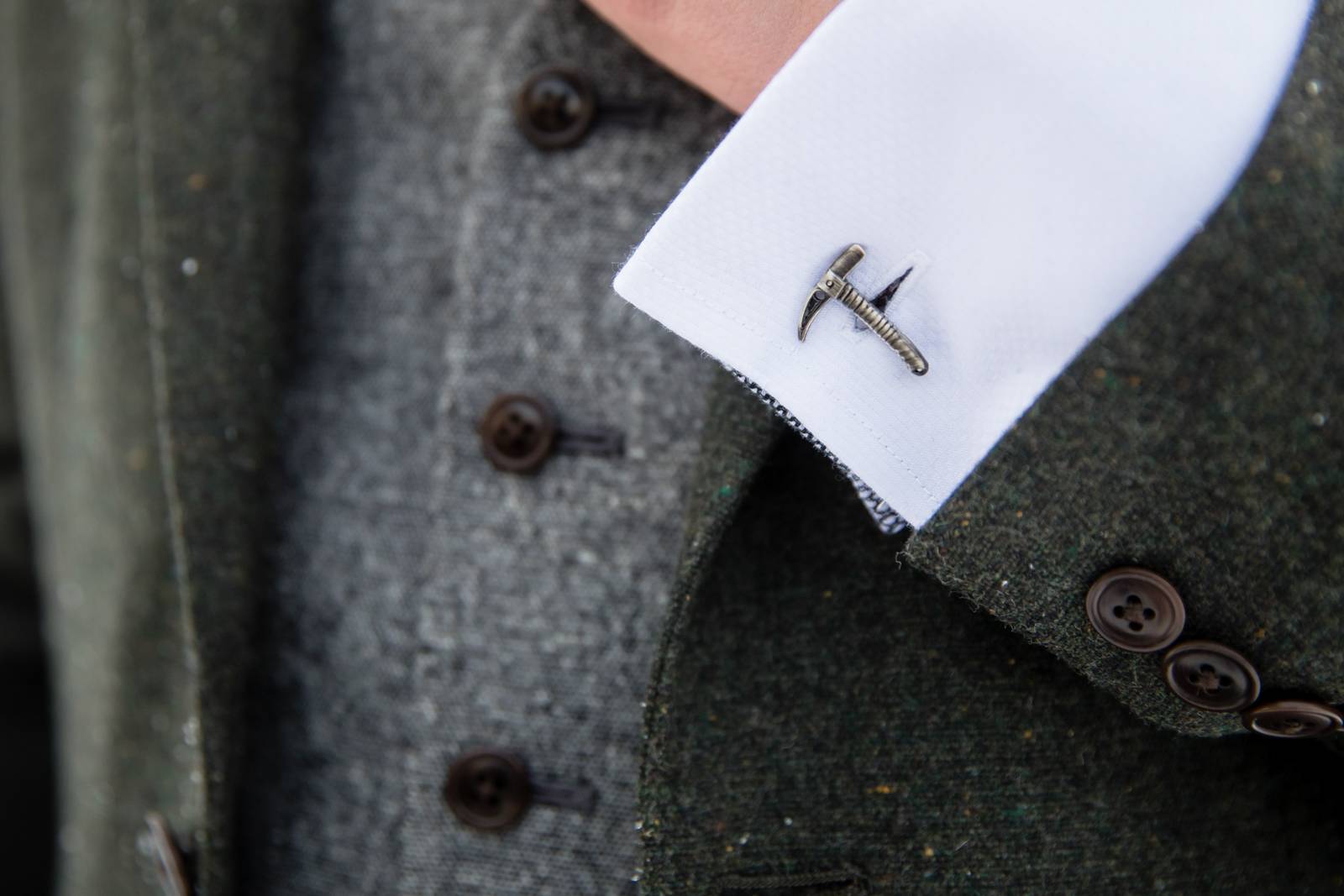 Louise was inspired by the grandeur of the hotel and its old-world feel which helped her choose gorgeous art deco inspired elements like her dress and velvet jacket. The team at Mountain Beauties helped with her gorgeous 20s inspired hair and beautiful makeup. They also made sure everyone was ready on-time for the wedding and made the morning perfectly relaxing and fun.
Since the couple was travelling from the UK and the wedding would take place in the frigid winter temperatures, Louise decided real flowers didn't fit and decided to use handmade felt flowers instead. She added the felt flowers to a gold hoop to create a unique bouquet that worked well with the art deco inspired theme and lasted the winter temperatures.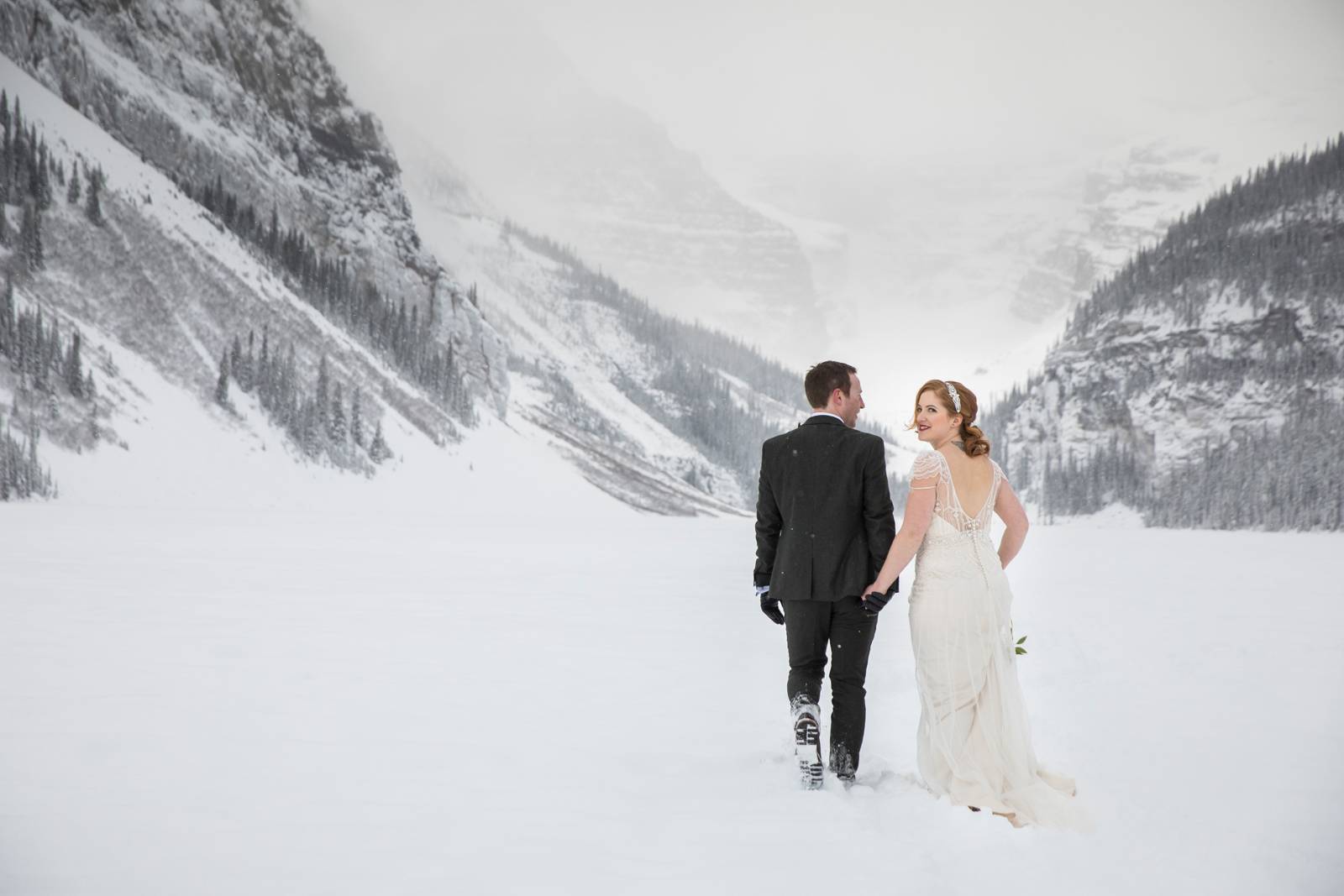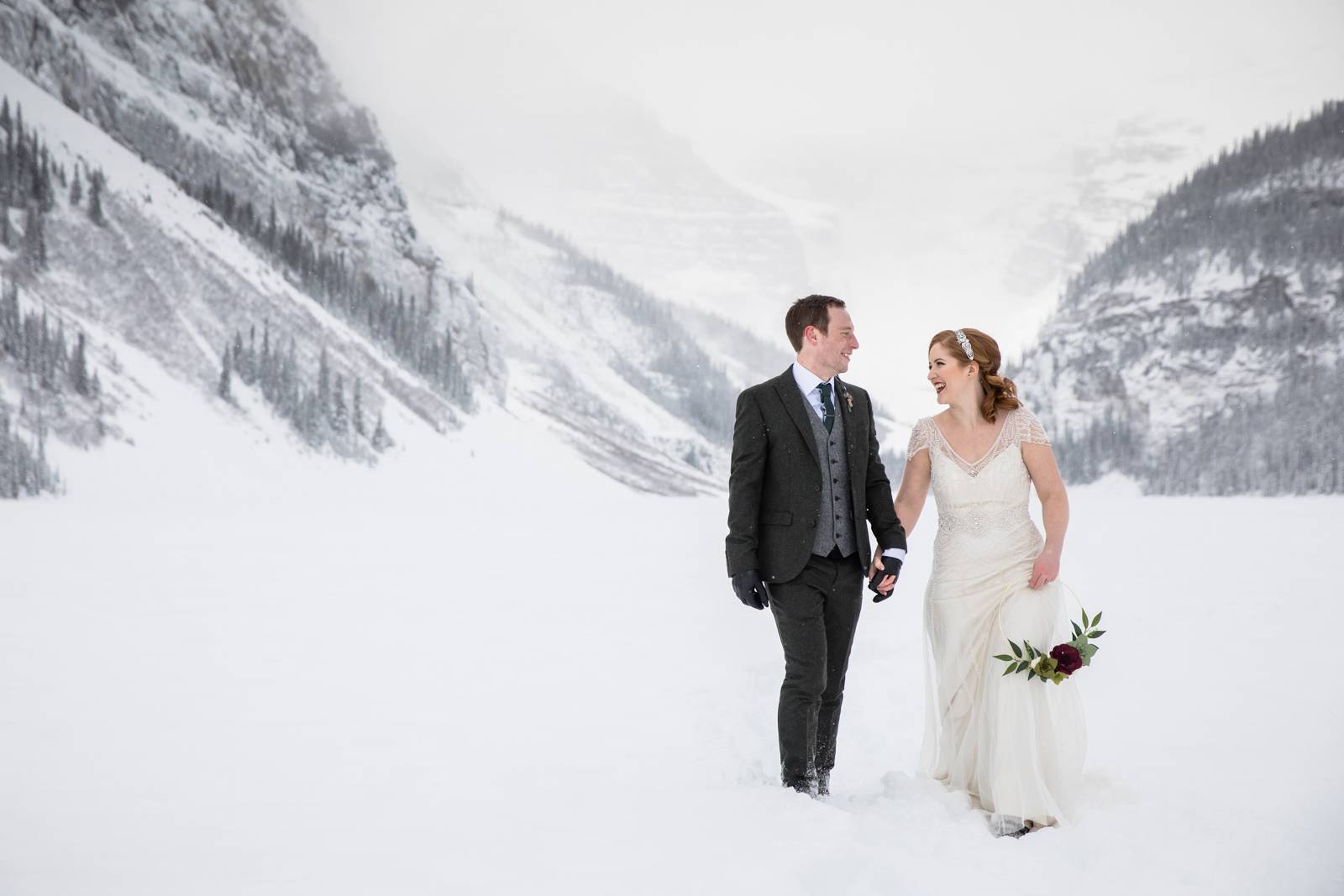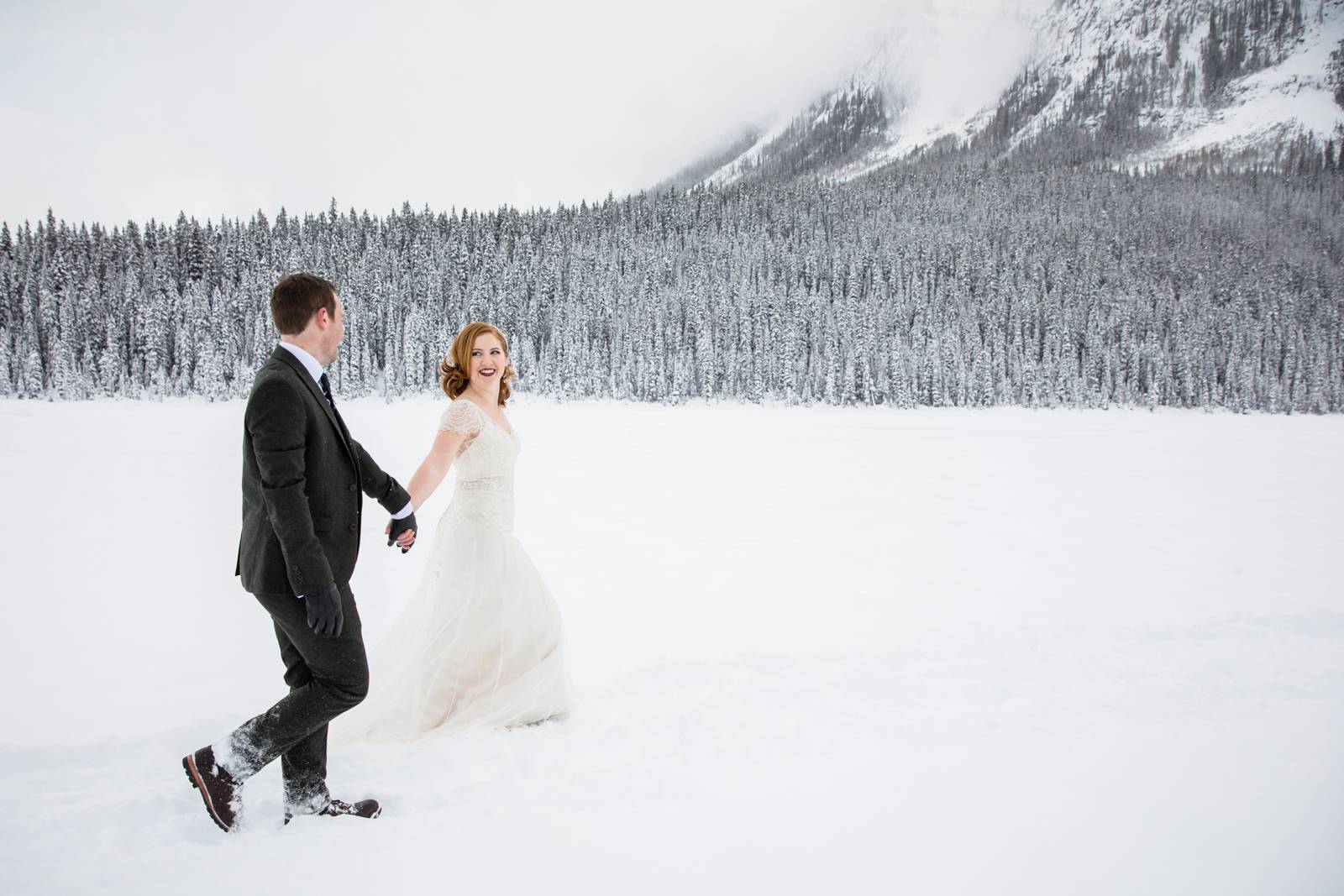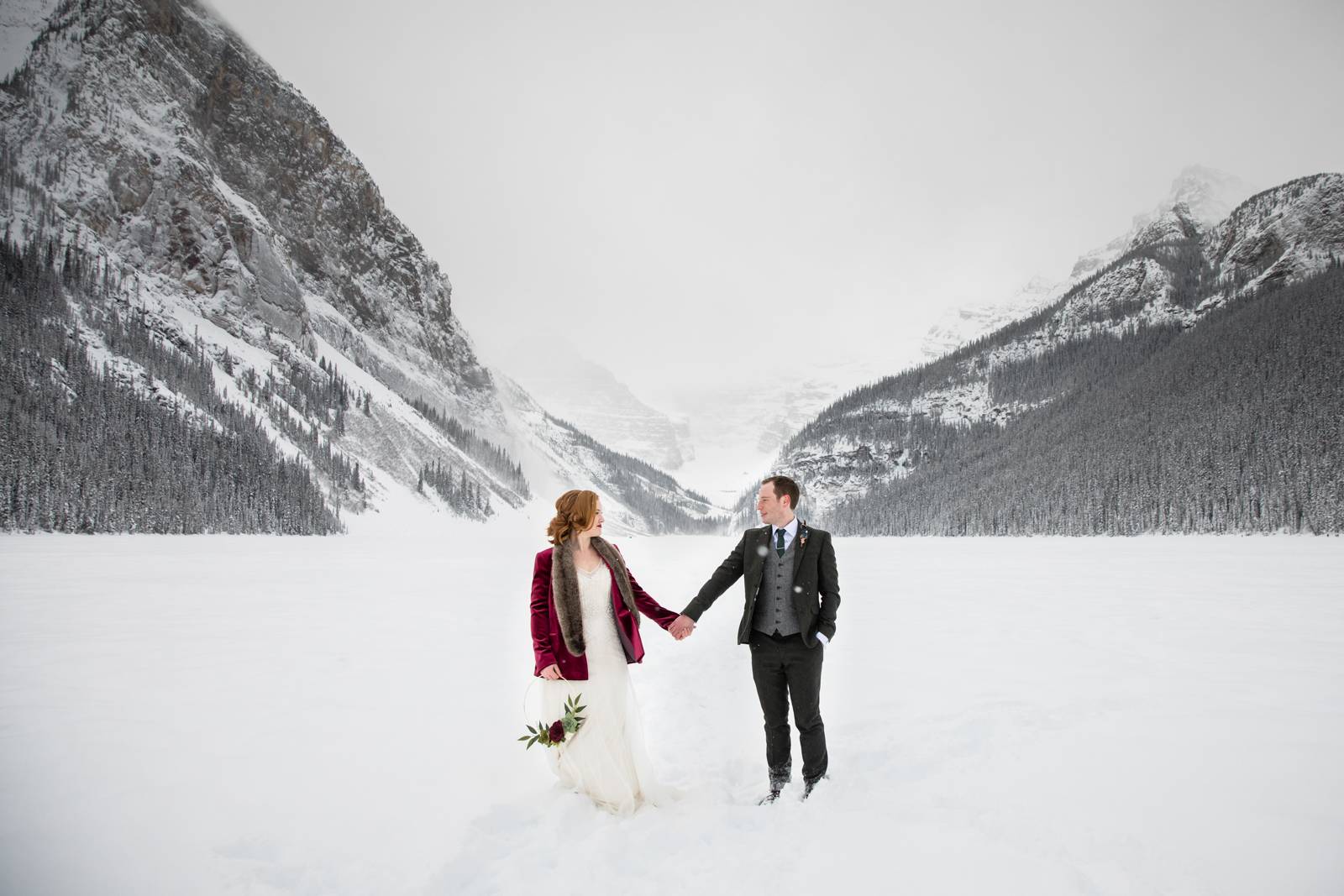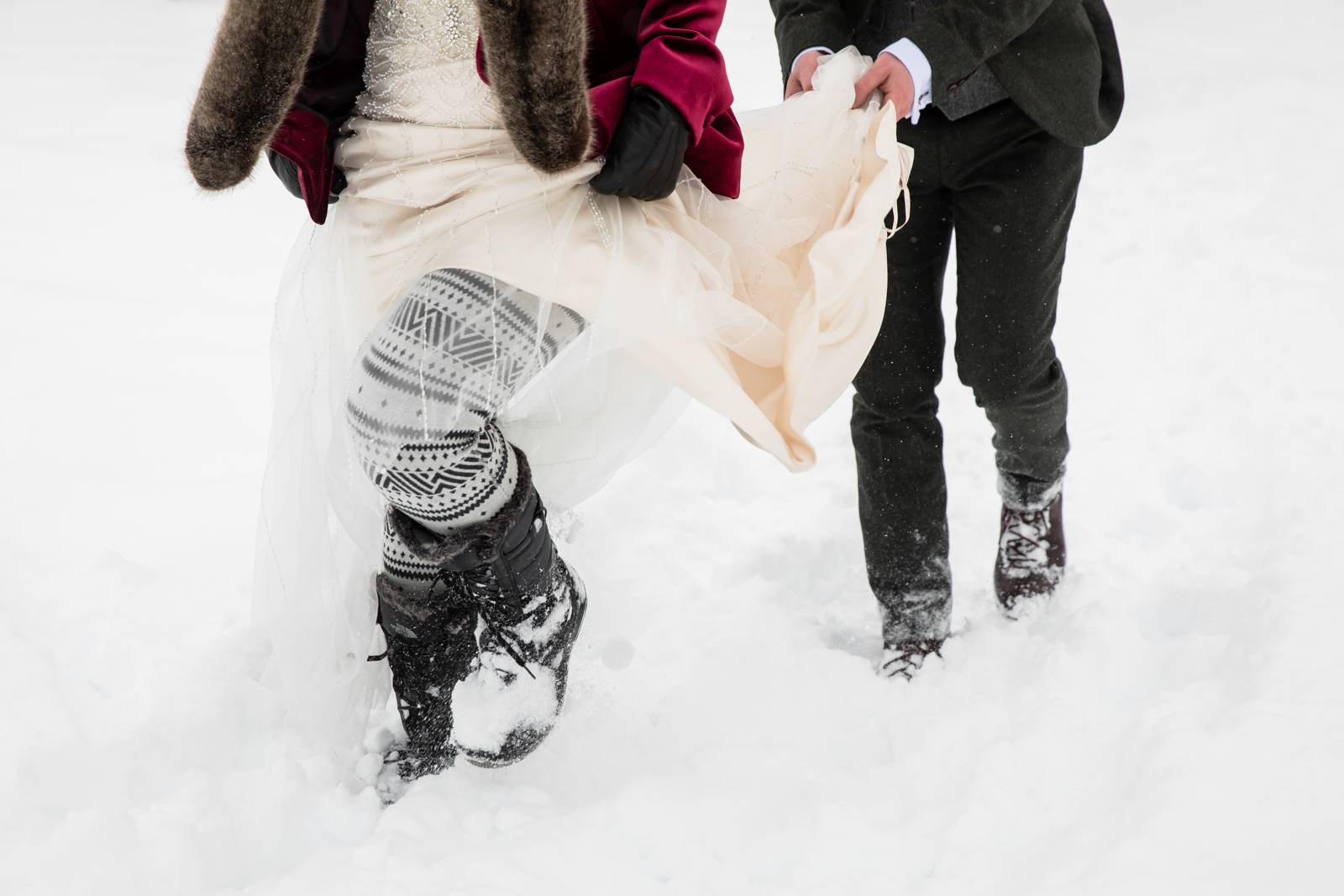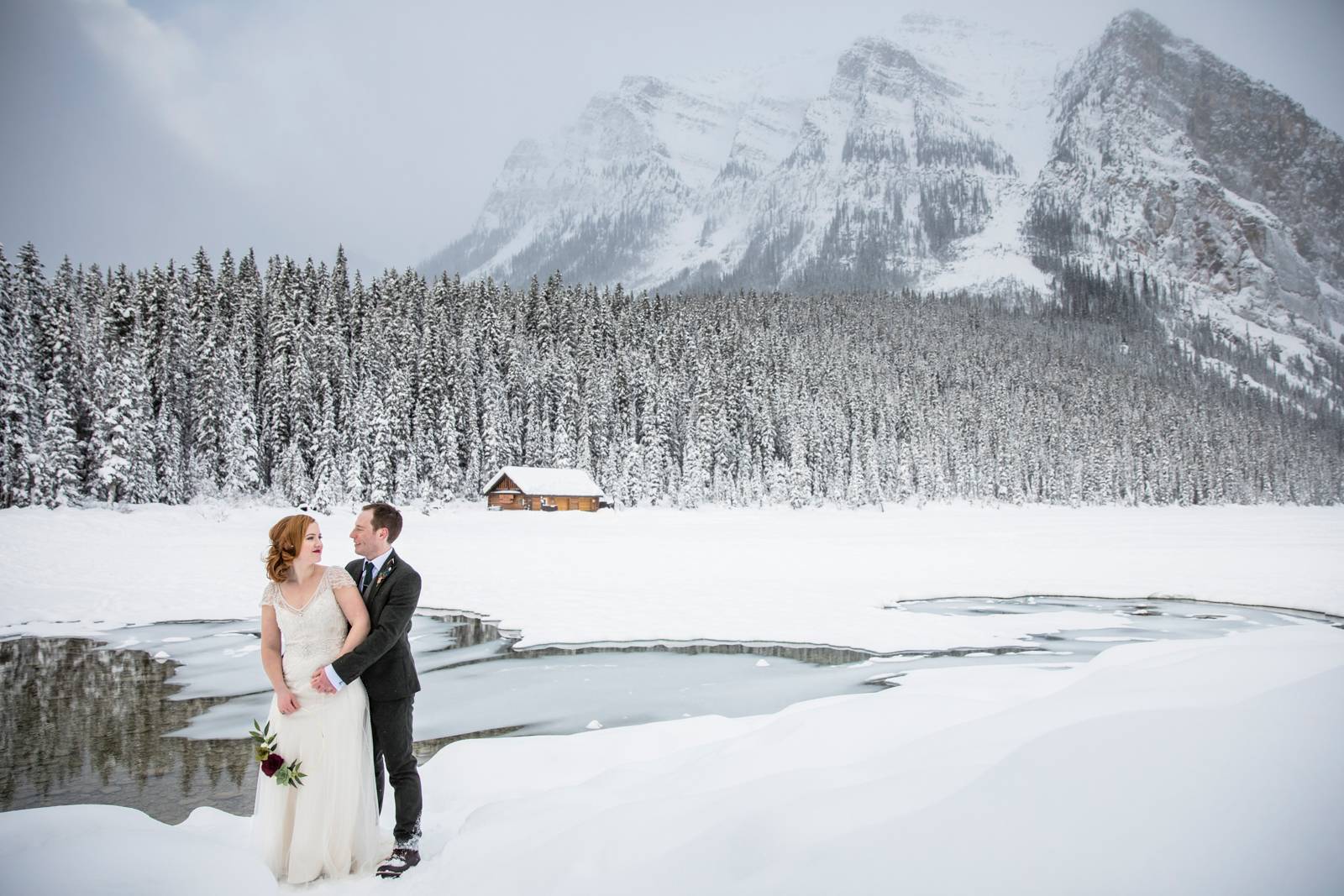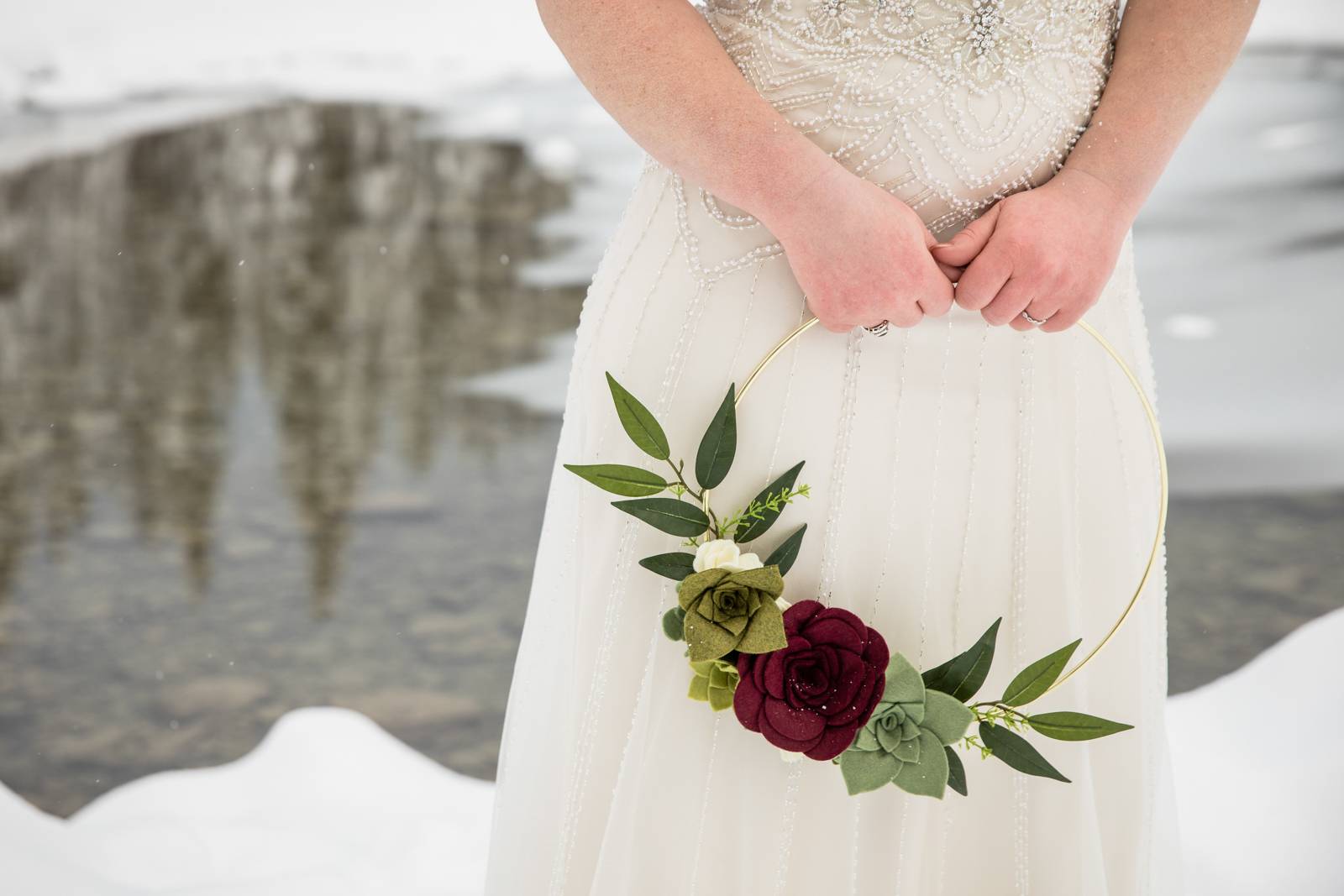 Andy and Louise loved the fact that their Lake Louise wedding photographer (Kim Payant Photography) was up for all of their crazy ideas and any adventure with them. They decided they wanted to play hockey on the beautiful Lake and they also wanted to include all 13 of their guests but that never phased Kim and she was all for the idea!