Today we wanted to go back and remember one of the most amazing Lake Louise elopements we've ever seen! This Lake Louise elopement is one of the most contagious, joyous and genuine wedding ceremonies ever and we had to showcase it again because we love it so much. These two lovebirds just look at each other and you can practically melt in their love.
With a love of travel and discovering new places together, these two knew they wanted their wedding to be completely personal and somewhere they've always dreamed of experiencing together. After months of planning and searching they finally settled upon beautiful Moraine Lake in Banff and the incredibly talented Heart + Sparrow Photography to capture every moment and emotion perfectly.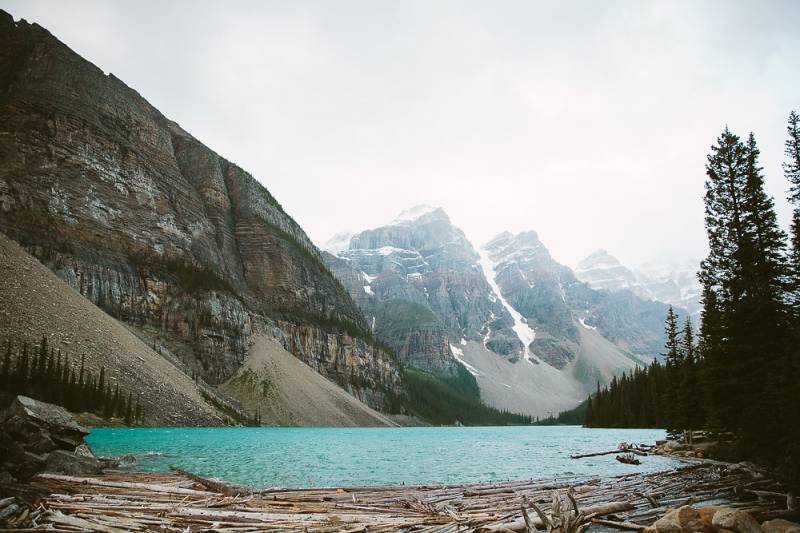 "As soon as we started talking about getting married, we knew we wanted to do something that was very personal to us. We've both always loved to travel, and one of our favorite things to do together is discover new places. We'd wanted to visit Moraine Lake and Banff area for a long time, but it hadn't ever come together, so we settled on it pretty quickly once we decided on a "destination" style wedding. We spent the next several months planning out the trip to and from Banff...it was a long time before we knew exactly what we wanted to do! Our "wedding trip" started when we left Tyler, TX on June 13th, and we made our way up through Texas, Colorado, Wyoming, Idaho, Montana, BC, and Alberta before we got to Moraine Lake on July 23rd. After spending a week in Alberta, we got down to Devil's Tower in Wyoming before I was injured in a rock climbing accident and we had to jet home a little bit early! It was by far the most memorable and incredible experience of our lives!"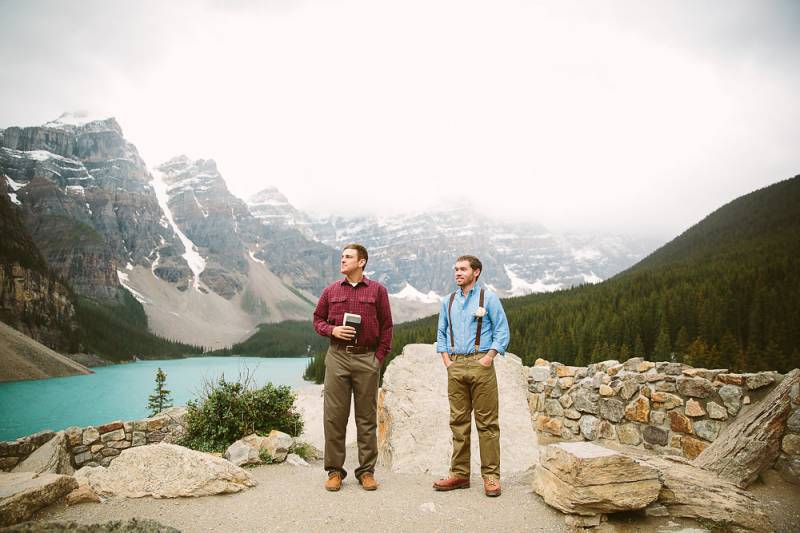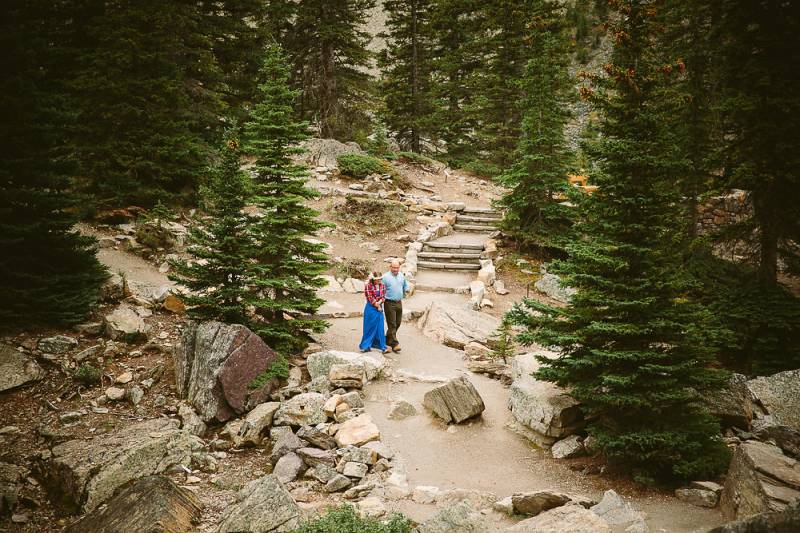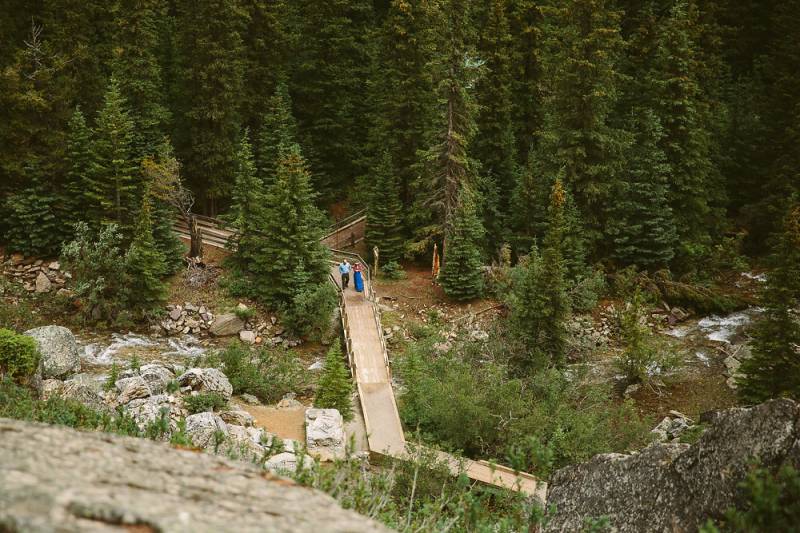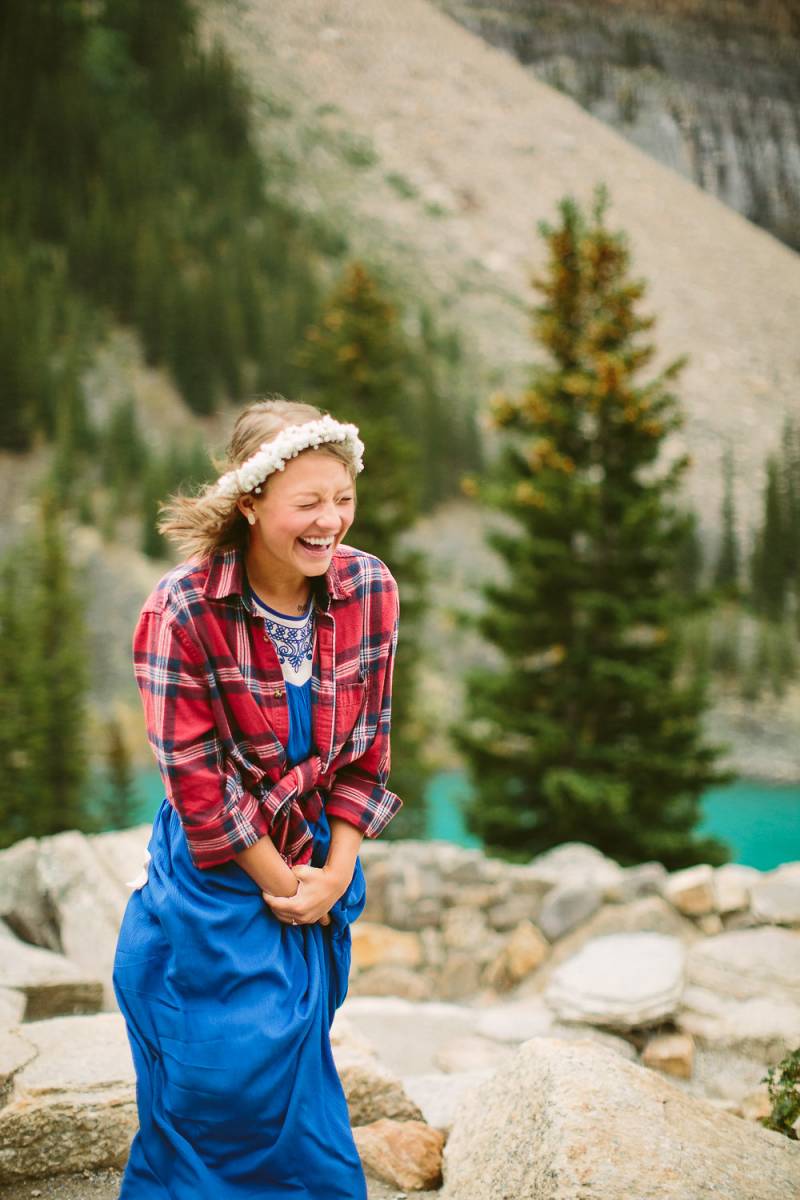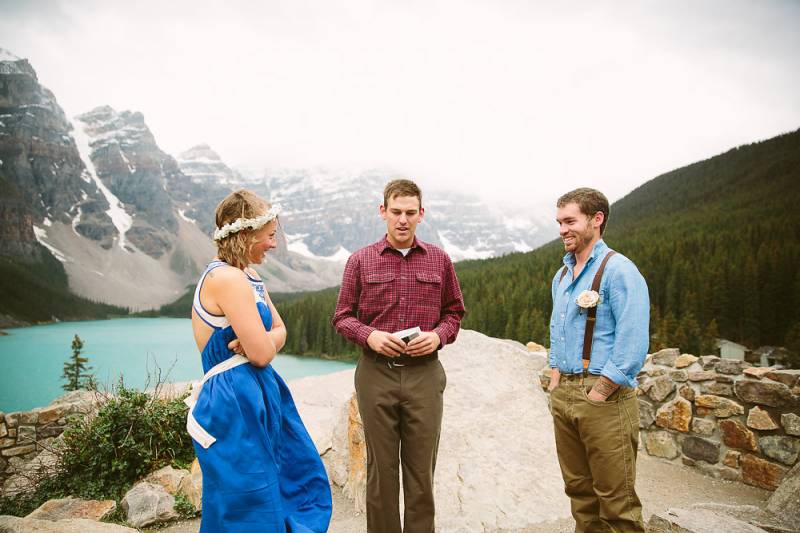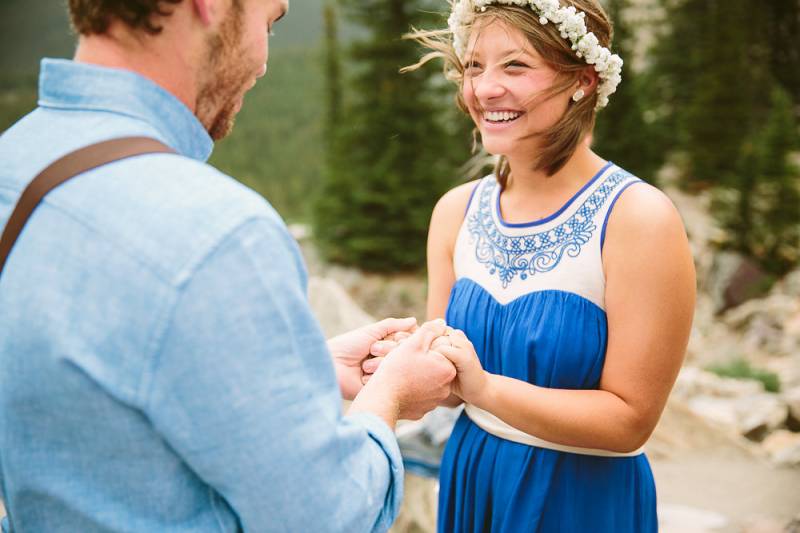 "Our favorite moment from the day was exchanging vows during the ceremony; we wrote our own vows that were very personal and unique to us, and we both were able to focus completely on each other and our decision. Ultimately, that was what we wanted - to be able to cut everything else away and focus completely on each other. We also LOVED the few minutes after the ceremony that we spent taking our portraits! We both felt so giddy and so joyful and our photos so perfectly capture that. "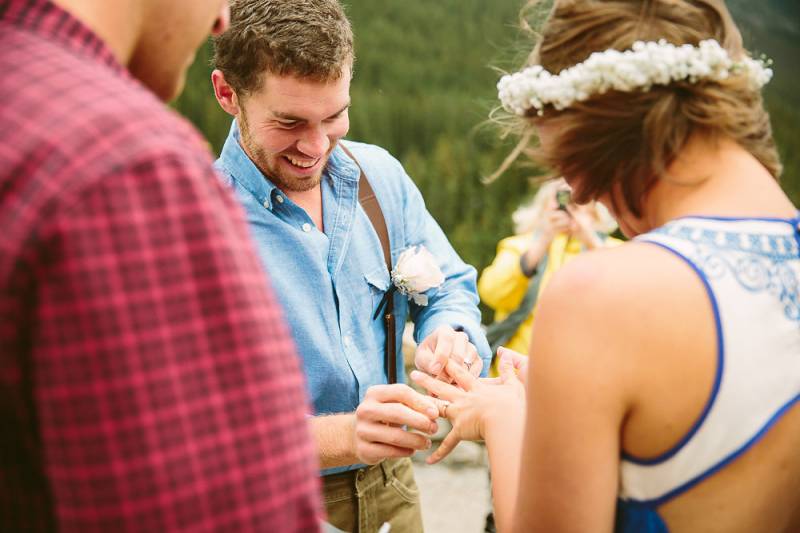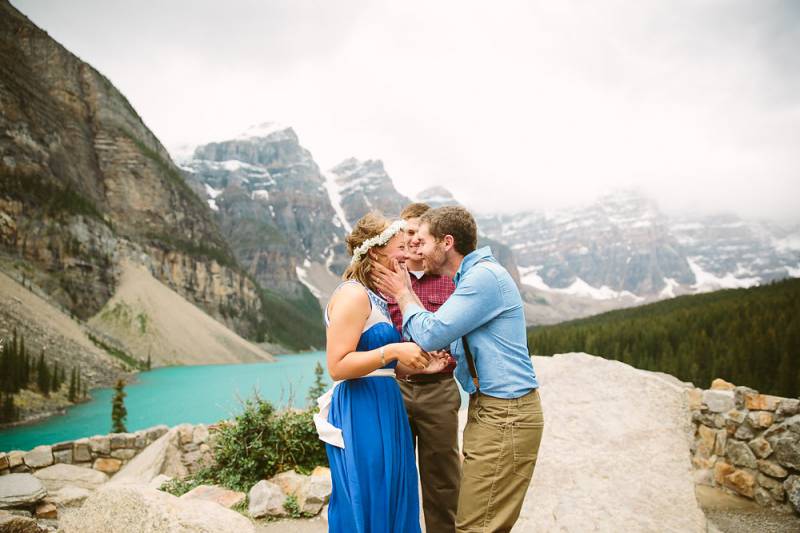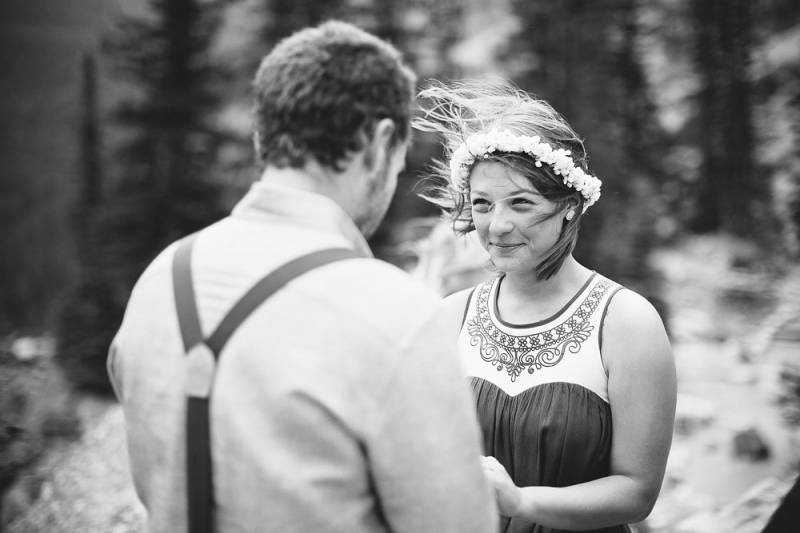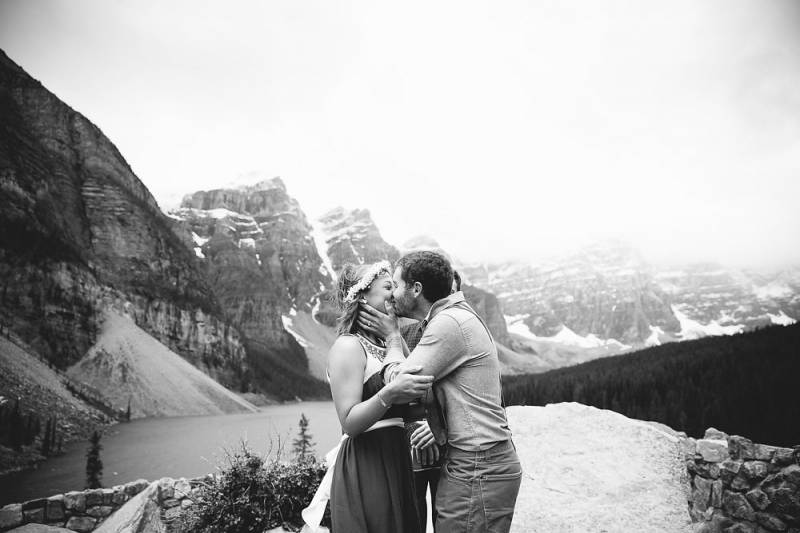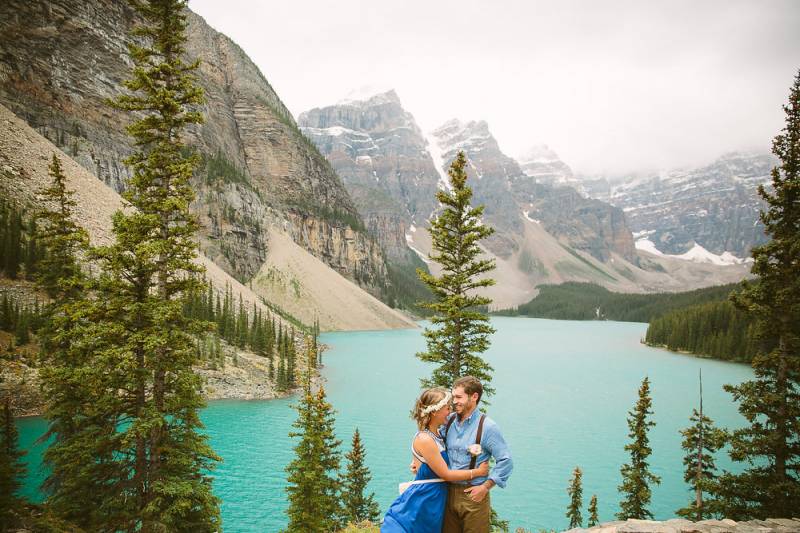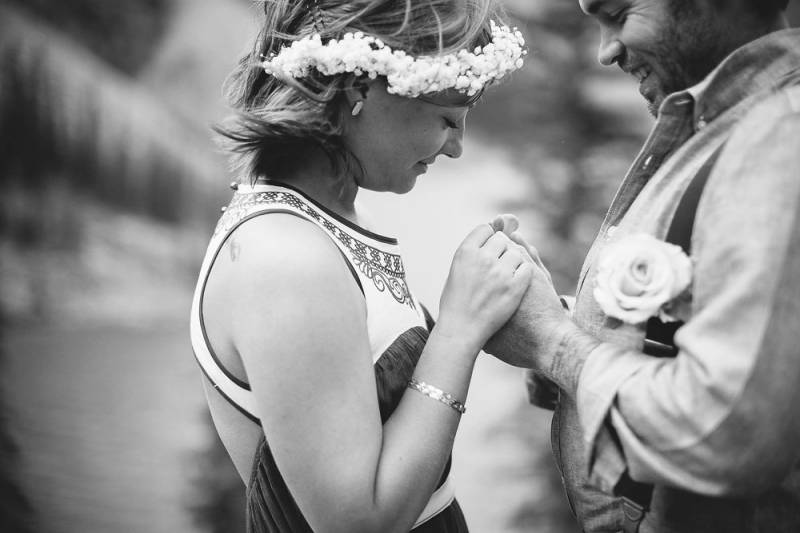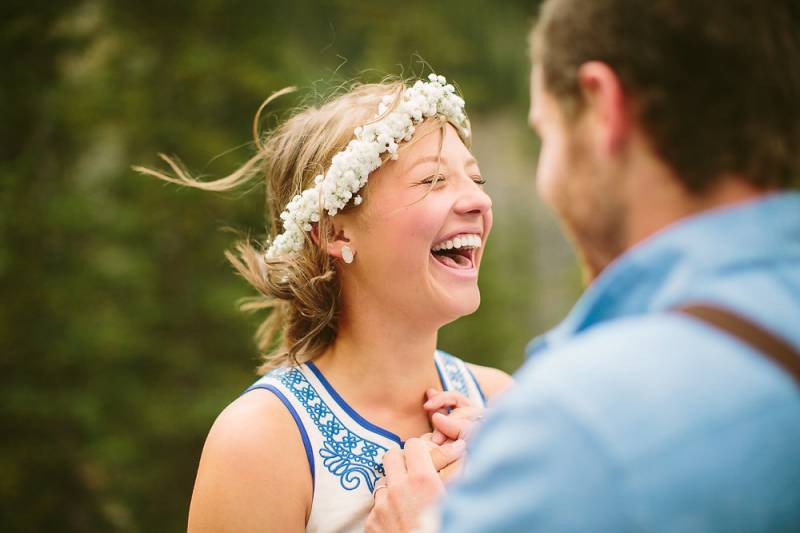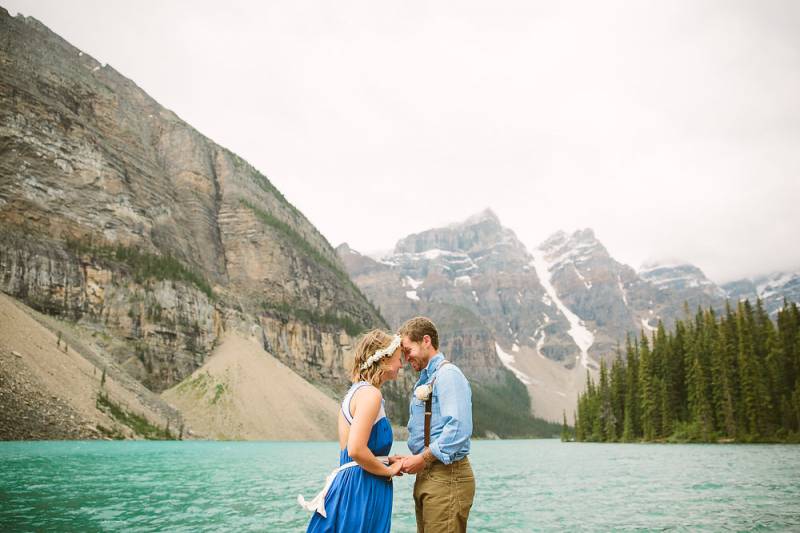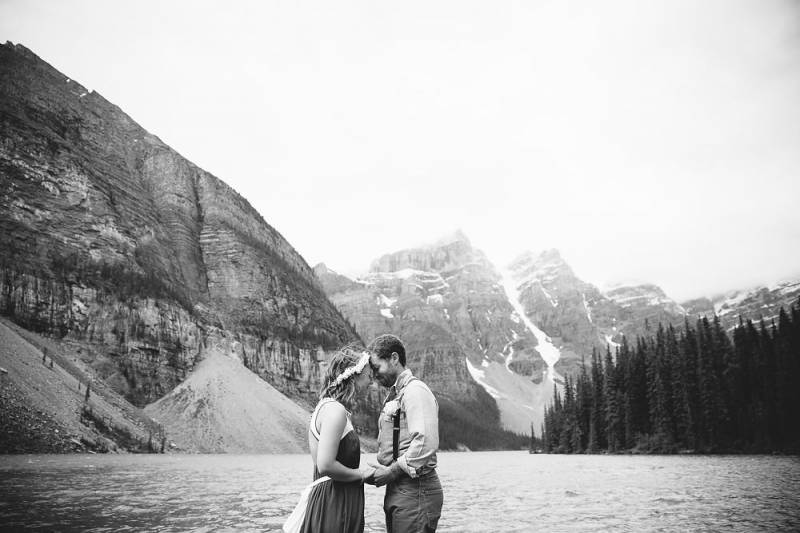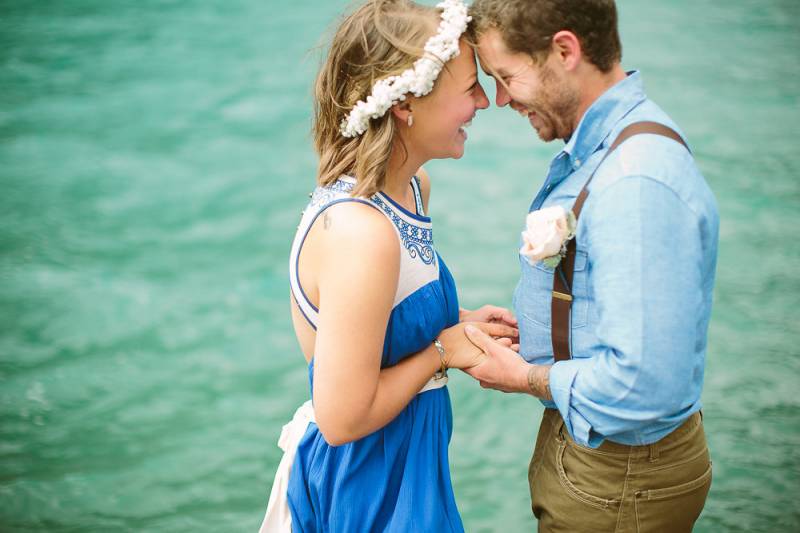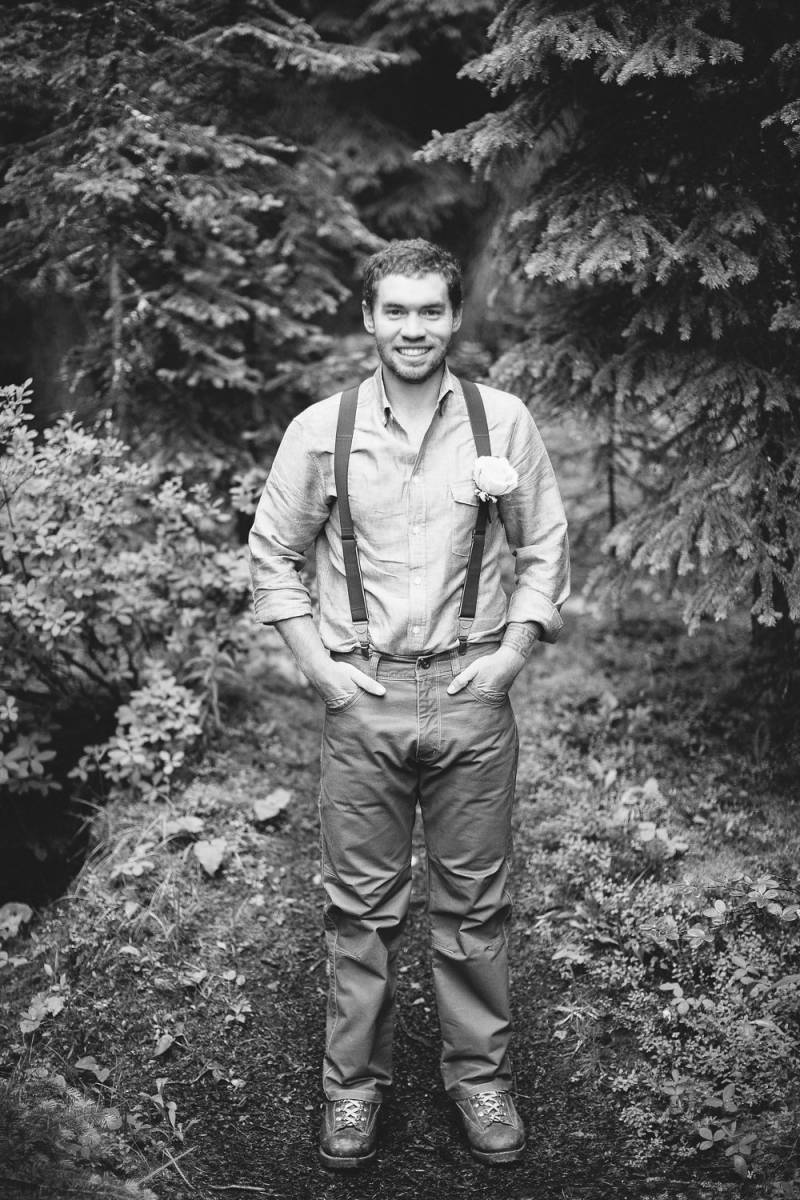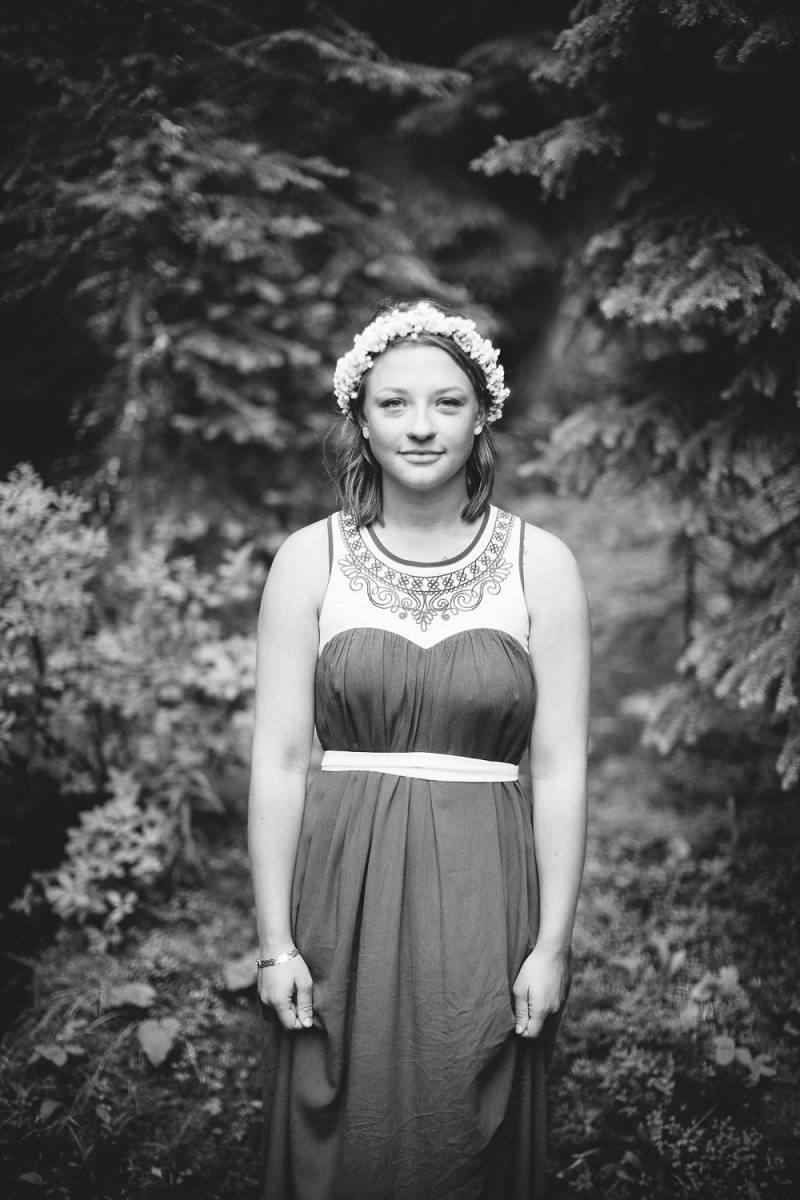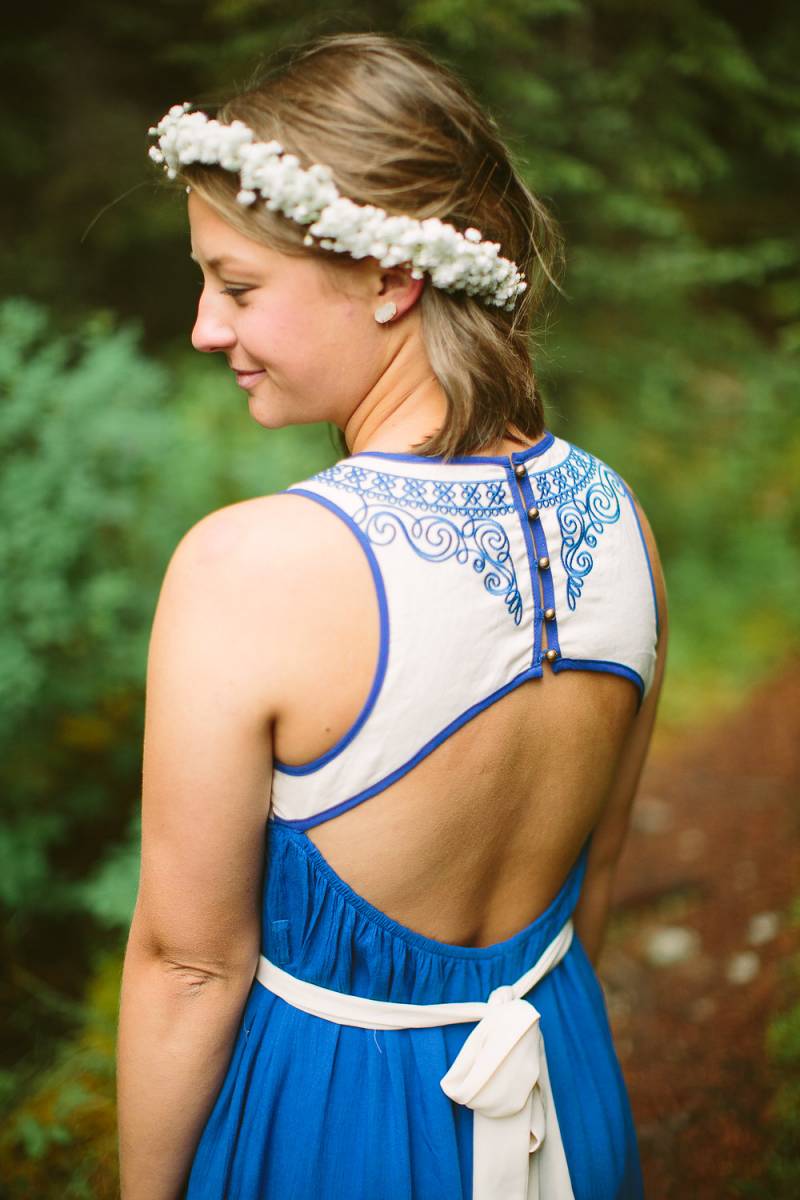 "I spent FOREVER trying to make a decision on a dress - it was one of the most stressful parts of the entire event! But I was completely smitten with my dress from Modcloth as soon as I saw it. Anne Patterson's Floral made my flower crown, which was completely perfect! They also did Rex's boutonniere. Rex's attire was even more unconventional...his shirt was from Target! Haha! His pants were Kuhl, and the suspenders and boots were vintage - the boots were passed down from my grandfather!"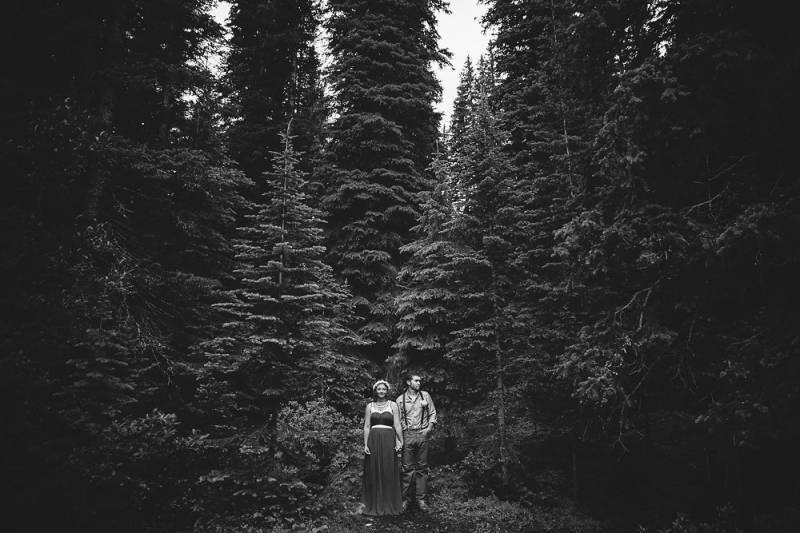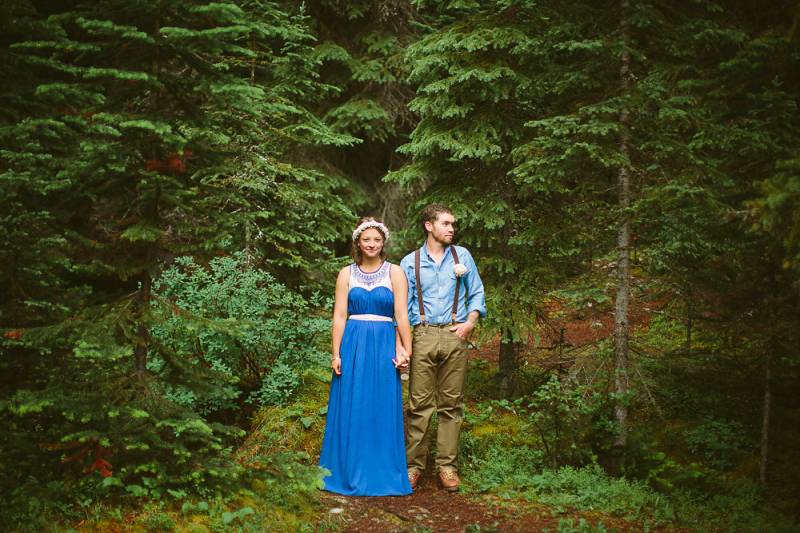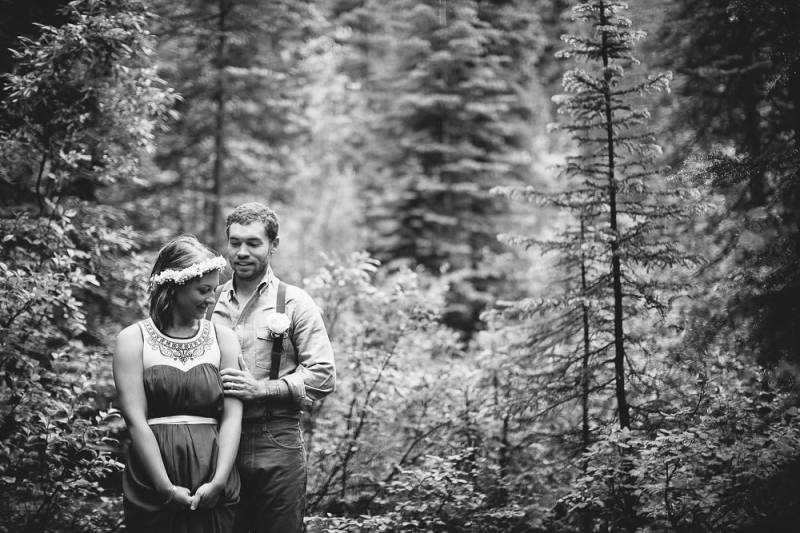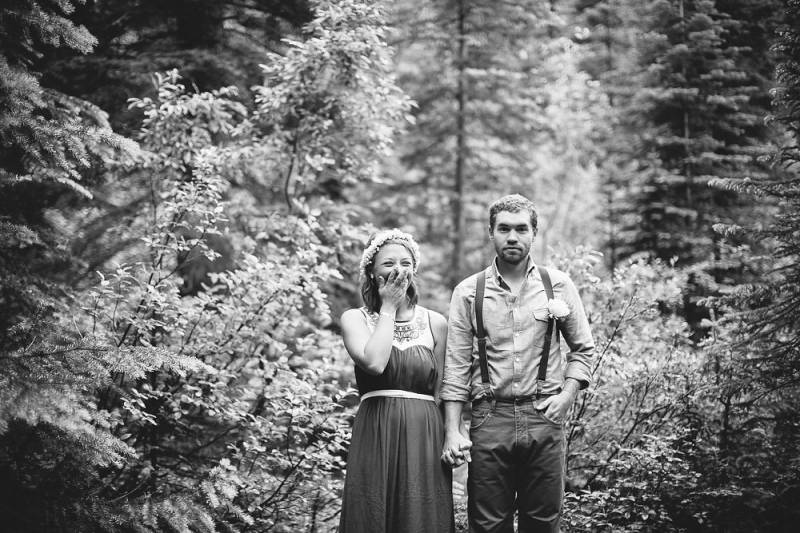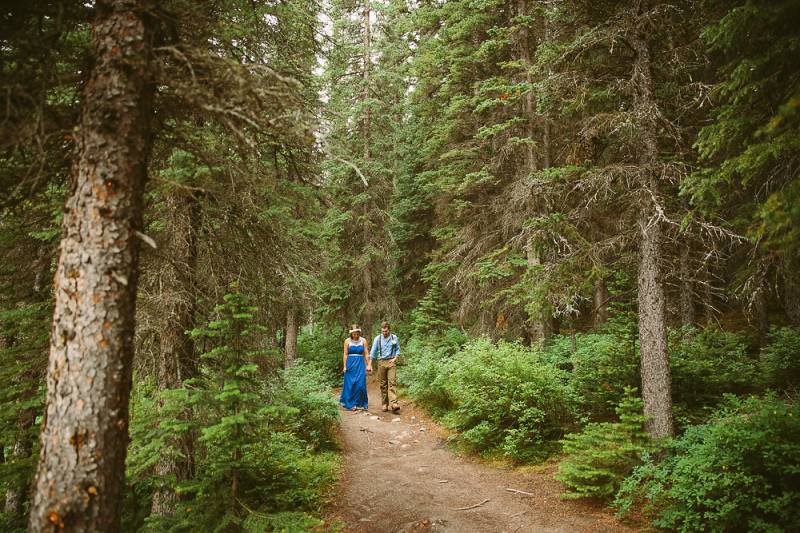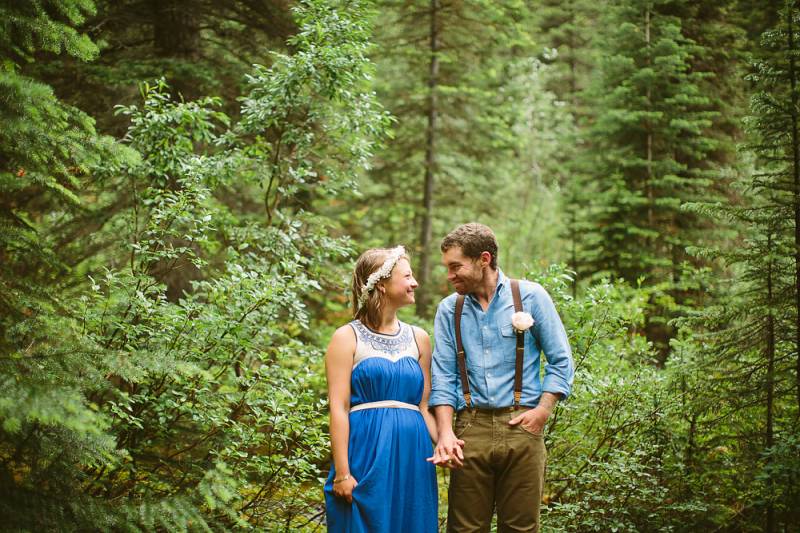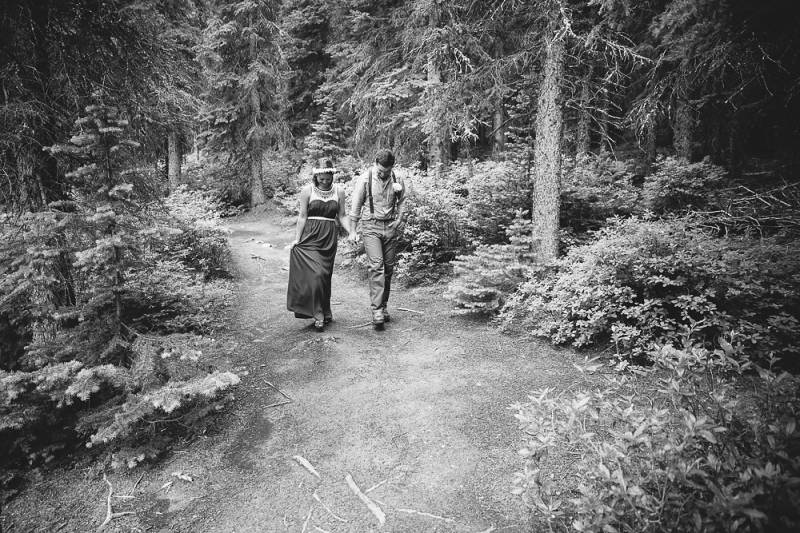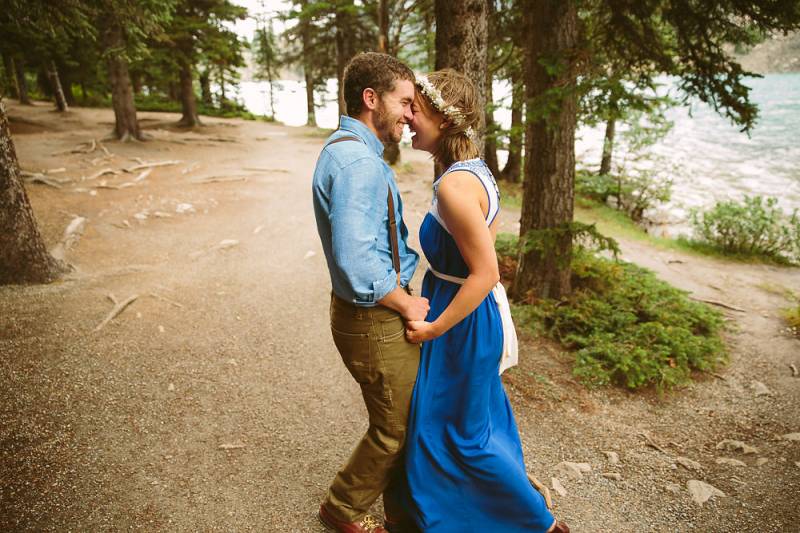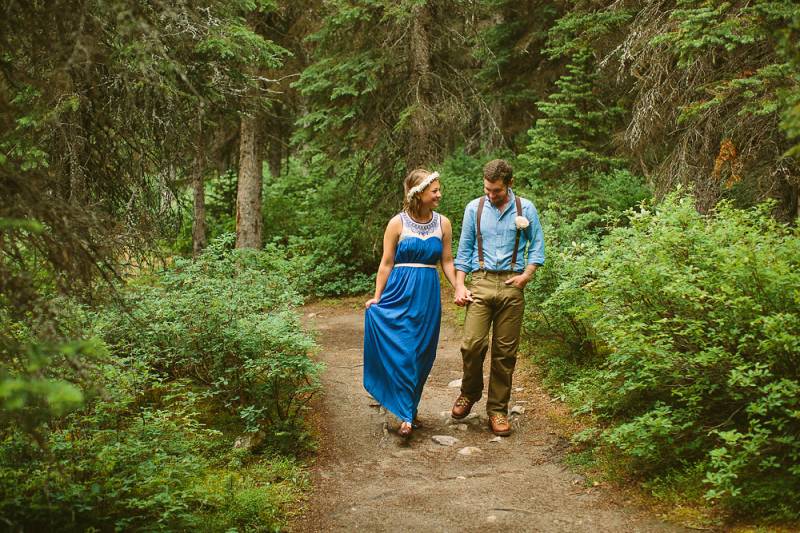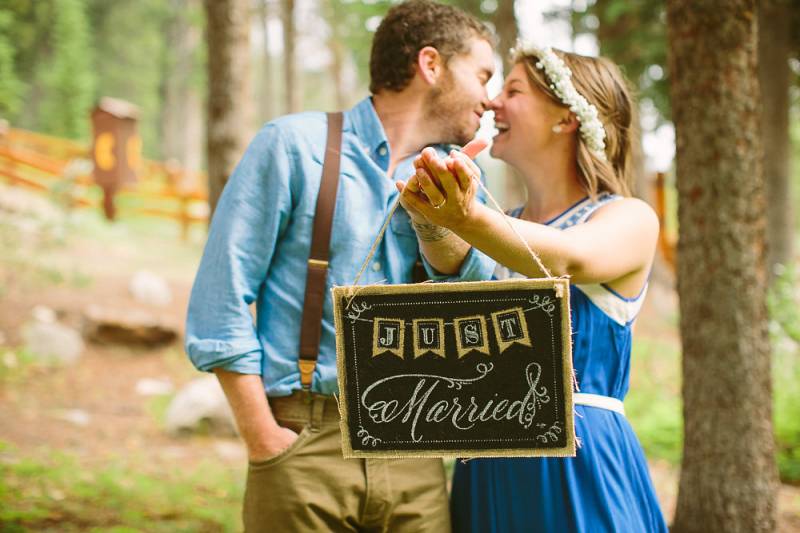 "As for any advice to any couples planning a wedding, Rex and I always felt that the most important thing was to remember: at the end of the day, regardless of what happens, if you get to marry the person you want to be with, then your day was a success"