I am thrilled to introduce you today to a favourite Canmore wedding photographer, Kingdom Come Photography. His artistic photos and high-fashion focused images stand-out amidst the hundreds of wedding photos I see constantly and I am excited to share his story today and let you see into the mind of this fabulous photographer!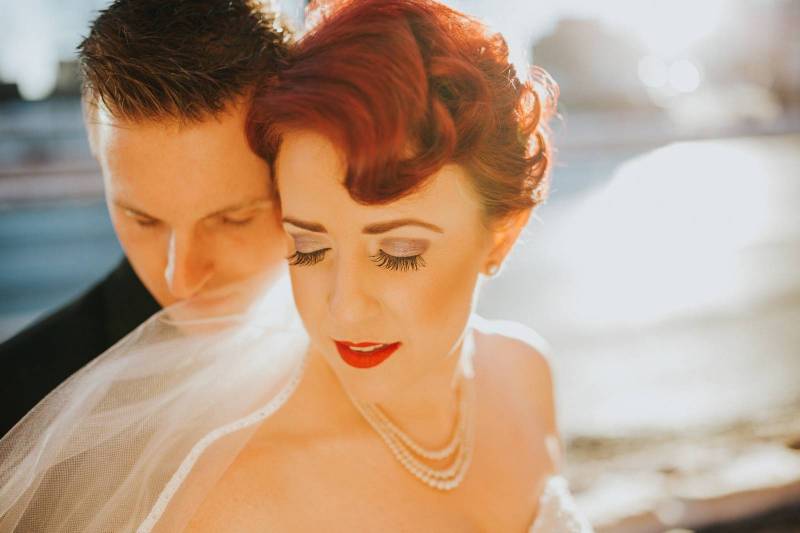 How did you become a wedding photographer? Tell us a bit about you and your history behind the camera.
​I never actually planned on becoming a wedding photographer. I went to Vancouver Film School back in 2004 to study film production. Upon graduating I moved to Edmonton and worked as a stage hand, pushing boxes/building stages for a variety of shows: everything from Nine Inch Nails to Beyonce. I then landed a job gripping for Lions Gate Films. I was essentially a hammer: fetching gear, rigging, shaping light. I had no creative input whatsoever during this time but I did get to work with some fantastic people and see how sets could be lit. On that show, despite my best intentions, I fell in love with an amazing woman working in costumes. Every morning we'd drive to set together, drink coffee and talk movies. Long story short, we moved to Red Deer for her new career. The only problem was, Red Deer didn't have much film or stage work. I got into wedding photography because I loved cinematography and I just wanted to keep working in that field. I didn't expect how much I'd love it and since then I've really enjoyed refining a more filmic approach to weddings.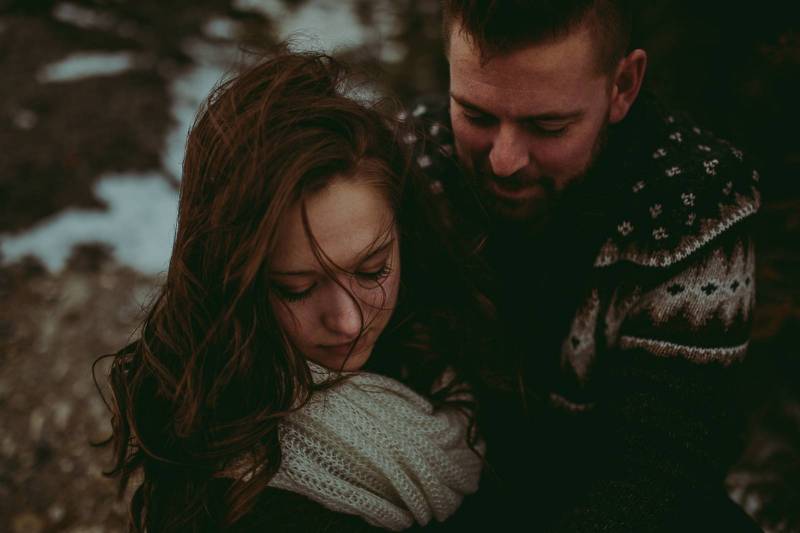 If there's one thing you would want us to know about you, what is it?
​I believe in being authentic.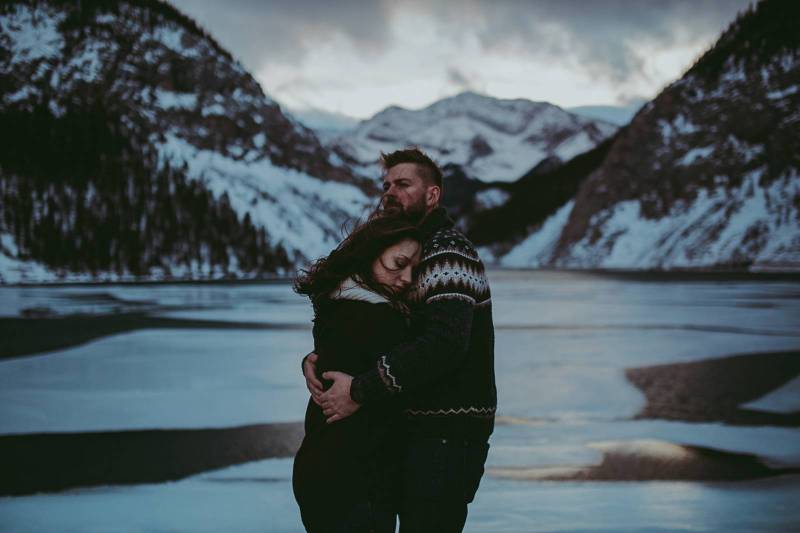 How would you describe your style?
​Cinematic. It comes from my love of film.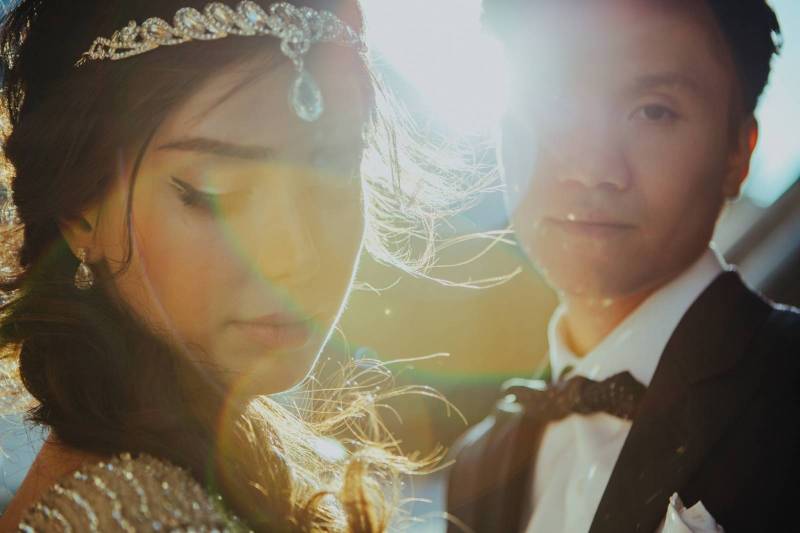 What is your favourite part of a wedding day?
​It varies from wedding to wedding. As a photographer my favourite part is whenever the lighting is the nicest. For me personally, any time the emotions come out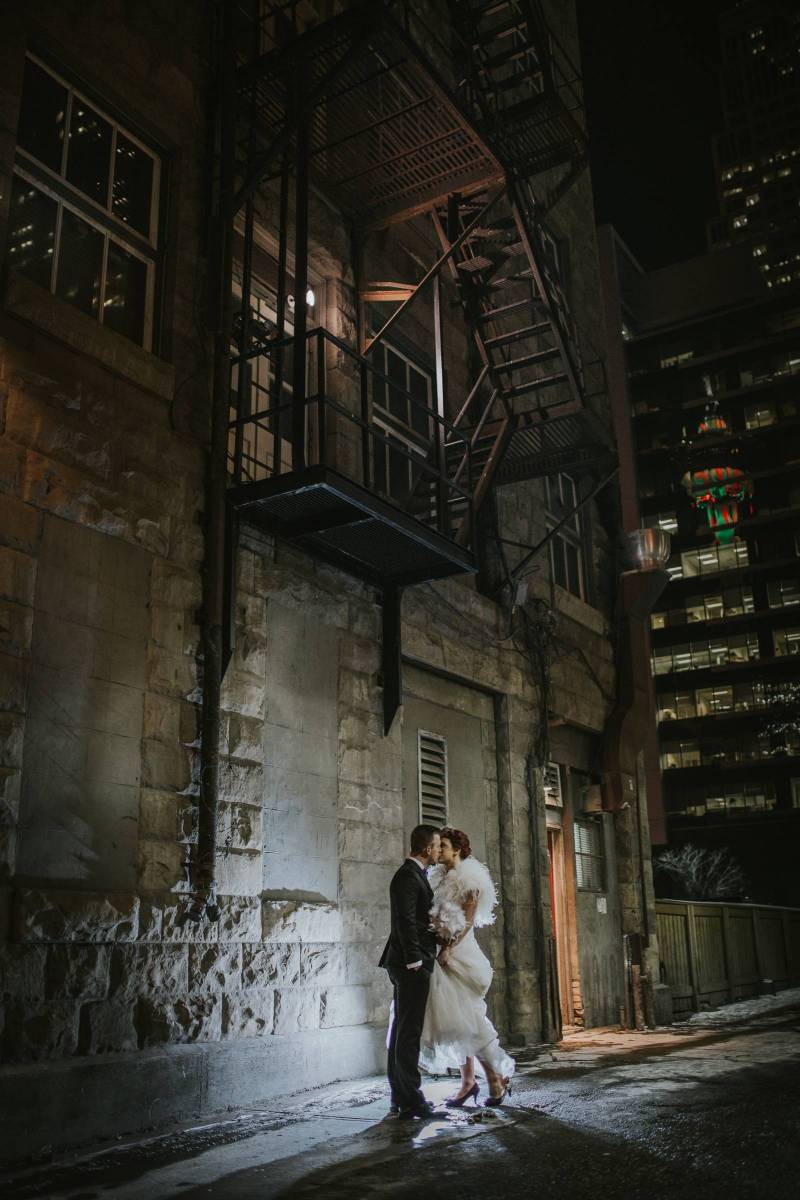 Can you share with us your favourite all time image and why?
I don't really have a favourite but that's a poor answer so I'll say the 'alley shot' (pictured above). As a wedding photo it's unconventional in every way. Traditionally speaking, wedding photos are light and calm. This image is dark and dramatic. Don't get me wrong, I shoot in the light whenever possible but here the sun set ridiculously early. That combined with the period look of the bride and this fantastic old fire-escape, it's downright noir.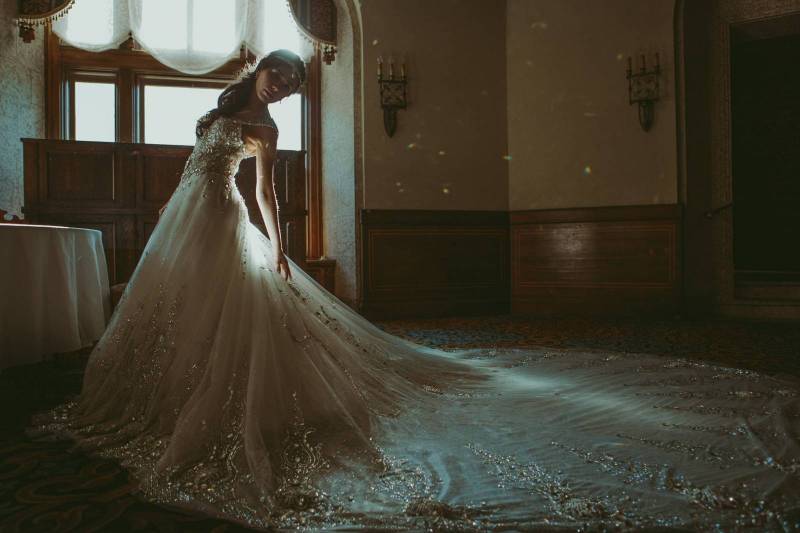 What are your best tips for brides and grooms about wedding photos?

1. Hire the right photographer (this sounds self-serving but I'm the first person to admit I'm not the right photographer for everybody). Honestly, the most detrimental factor to your wedding photos is the person behind the lens.

2. After hiring the right photographer, trust them. I do my best work when I have somebody's complete trust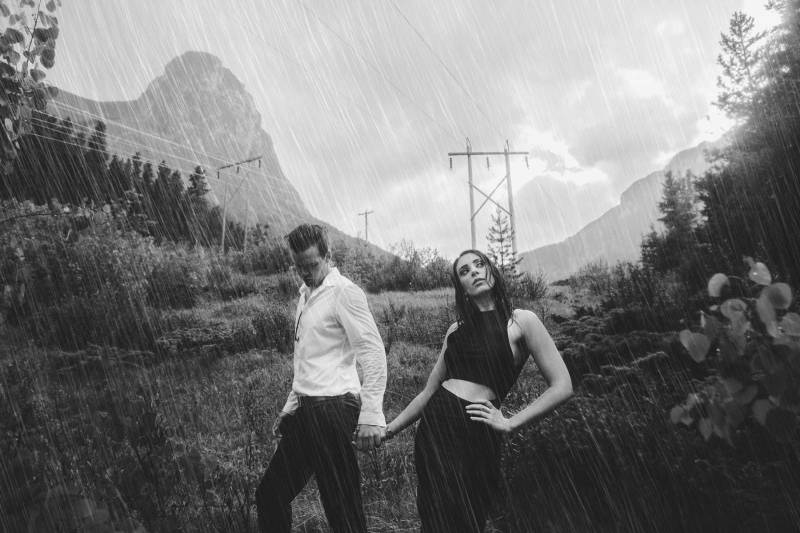 Engagement session - yay or nay? Why?
​Yay, but nay. As a storyteller, I dislike engagements. Typical engagements usually include going out to some scenic location and shooting, as organically as possible, two people in various positions. This can work beautifully with the right couple, two people who naturally just sort of emote and create their own drama. For introverts like me, it's just not organic. I try to suggest whenever possible, a location which ties in with an experience: an amusement park, the zoo, a cafe, ideally some place which holds meaning for the couple. The shoot then becomes partially documentarian and the drama evolves naturally.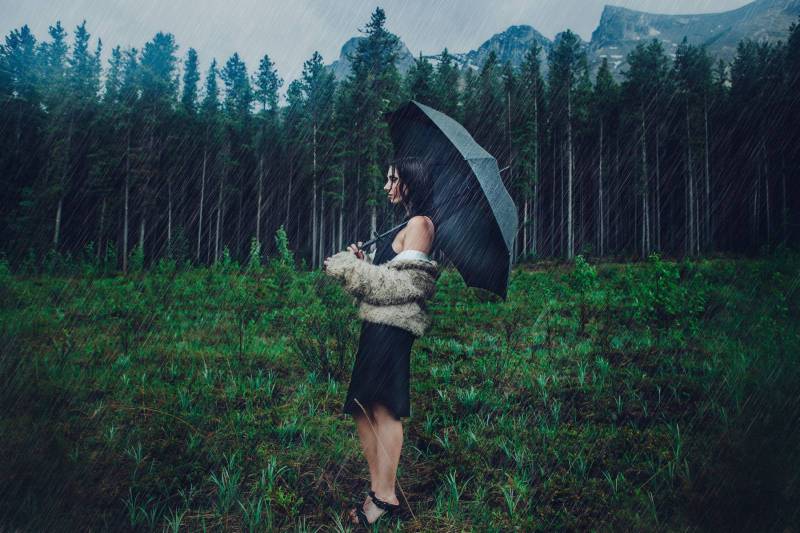 What is your favourite thing about weddings in the Rocky mountains?
The scenery would be the obvious answer. I can throw a rock in any direction and hit something worthy of photographing.
What is your favourite part about living in the Rocky mountains?
The numerous possibilities for adventure.
(Joel from Kingdom Come Photography is a local Canmore resident and lover of the mountains making him an extraordinary Canmore wedding photographer).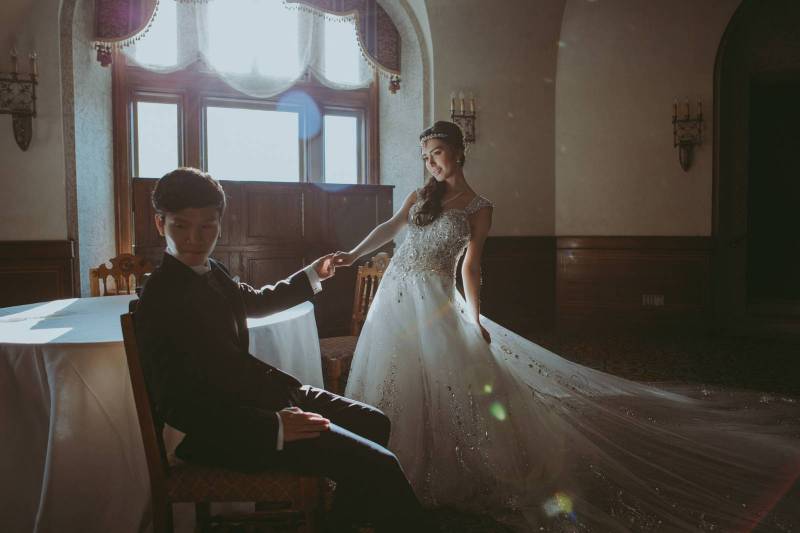 If you could travel anywhere in the world right now where would you go?
The West coast to have dinner with my wife's aunts and cousins. Love those guys.

What is one thing you cannot live without? And any other funny or quirky things we should know about you?
I'm a minimalist. I realized years ago that stuff is just stuff and if I couldn't live without it, it needed to go.
Quirky stuff? I had to ask my wife for help on this one. Here's some of what she said: I signal in parking lots, pronounce hot dog, 'hut dawg,' and tend to leave our Christmas tree up year round. These were the least embarrassing of her suggestions.
----------------------------
If you are looking for a Canmore wedding photographer, Kingdom Come Photography is someone you must check out. As you can tell from his interview and these photos, he is incredibly talented and also incredibly down-to-earth (the perfect combination in a wedding photographer). His talent will guarantee you'll have photos that are passionate, inspired and beautiful and as a resident, he knows the ins and outs of the mountains.